How to update furniture with Chalky Finish Paint
This post may contain affiliate links
Today I'm bringing you another piece of furniture that was updated using Chalky Finish Paint. I absolutely love the ease of using this paint, the versatility and my all time favorite, no sanding!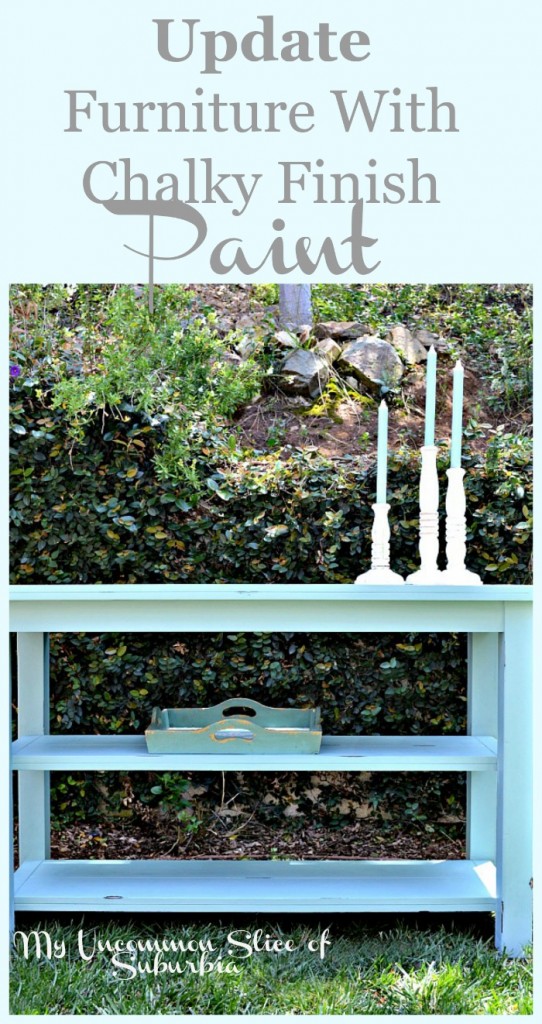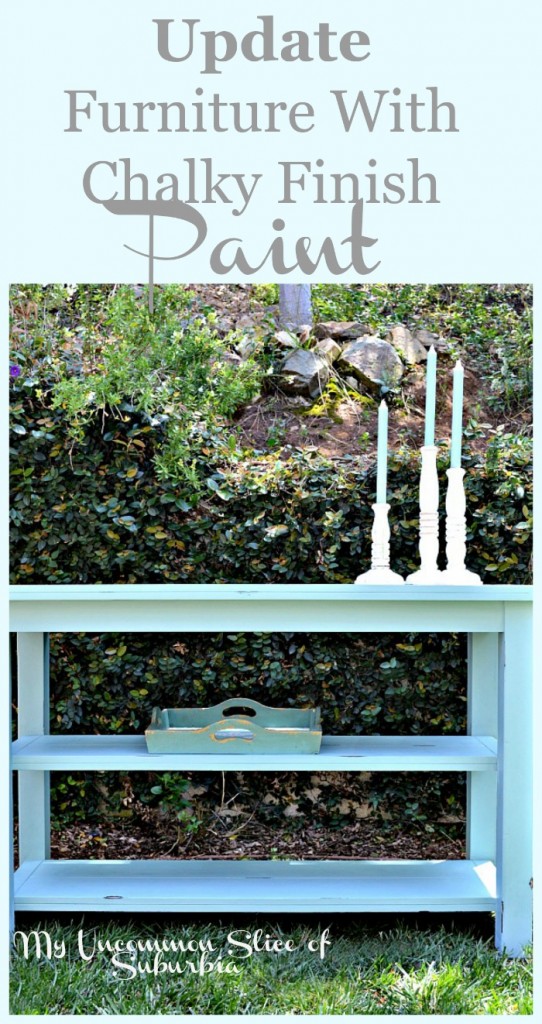 A girlfriend of mine was ready to update her 10 year old Pottery Barn furniture that had been given lots of extra love from a family of 5 and the cutest puppy ever. She picked a color and we went to work!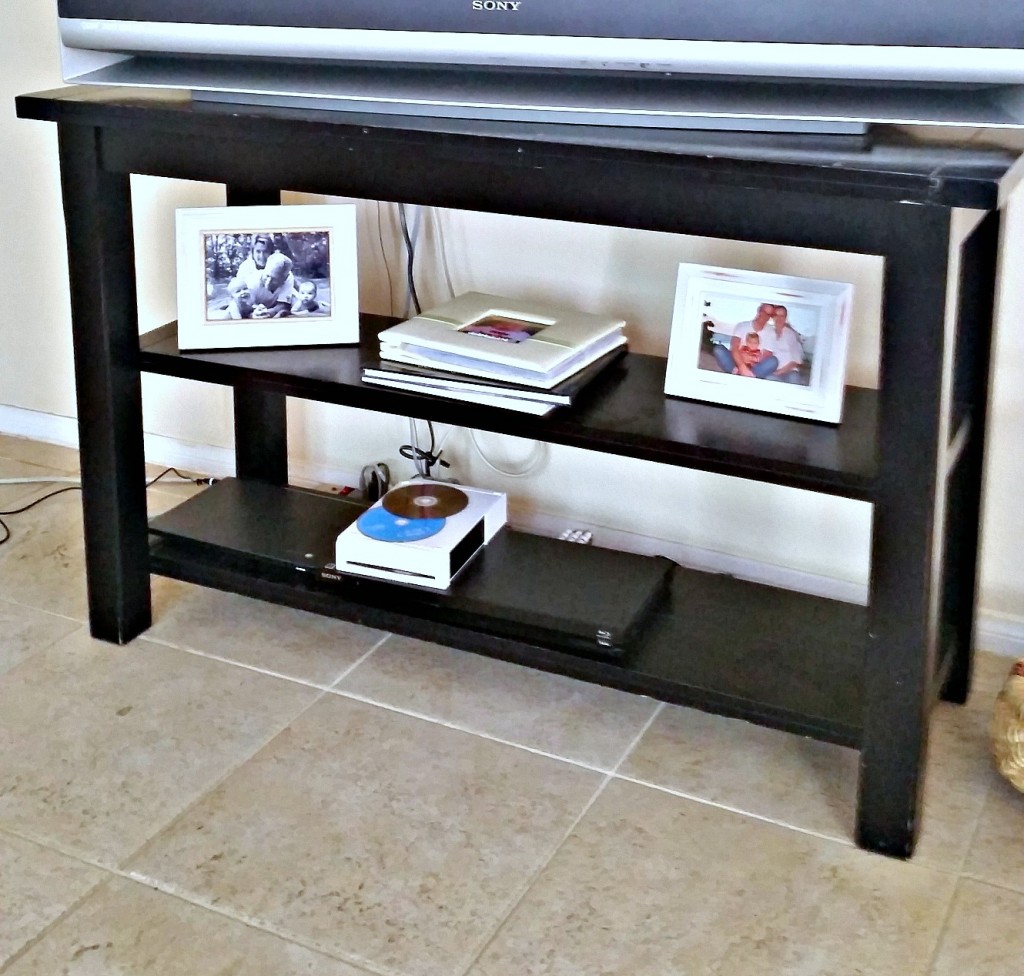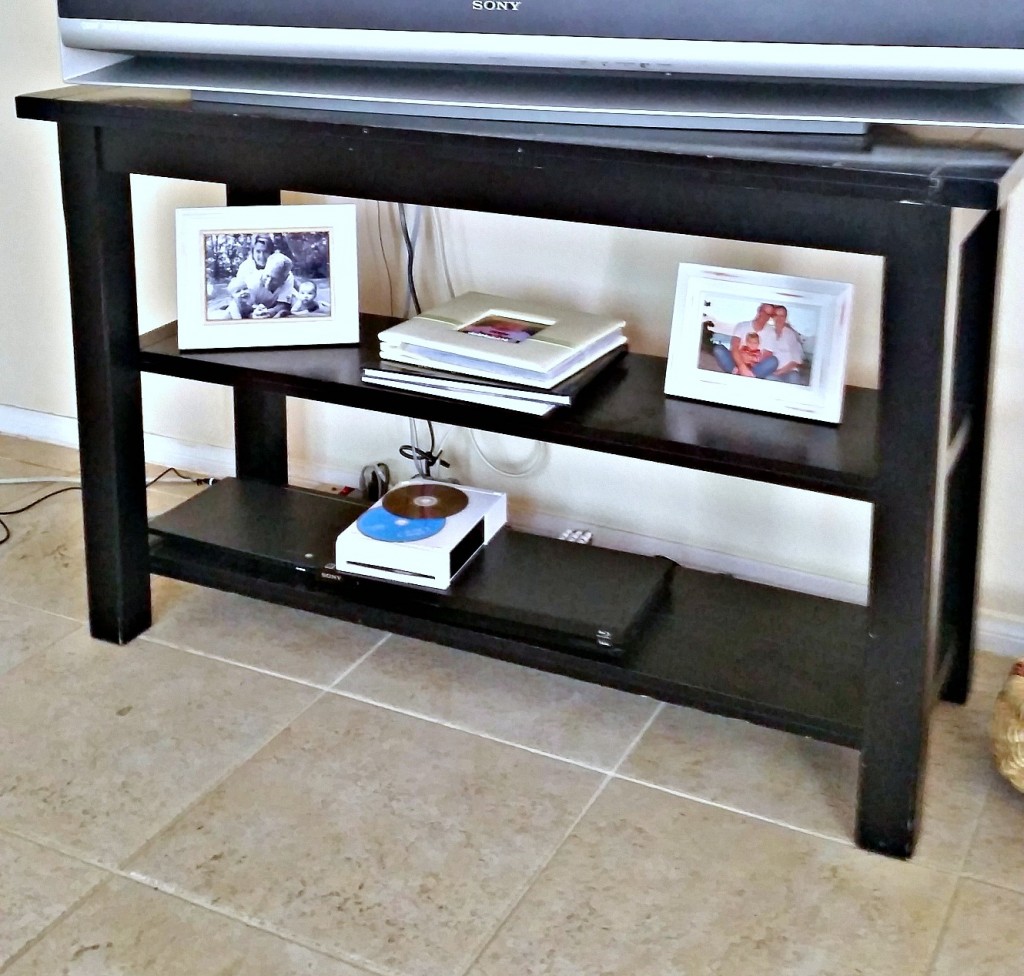 Before
Supplies
Deco Art Americana Chalky Finish Paint, Vintage
Foam Mini Roller
Angle Trim Brush
Before painting, we made sure to clean the table really well using a damp cloth. Next we mixed the legacy and vintage paint together until we came up with the perfect color.
We applied the first coat using a small foam roller for the top and sides, and a 1″ brush for the rest of the piece. We let it dry and applied the second coat. In areas where the black was still showing through, we touched up with a third coat.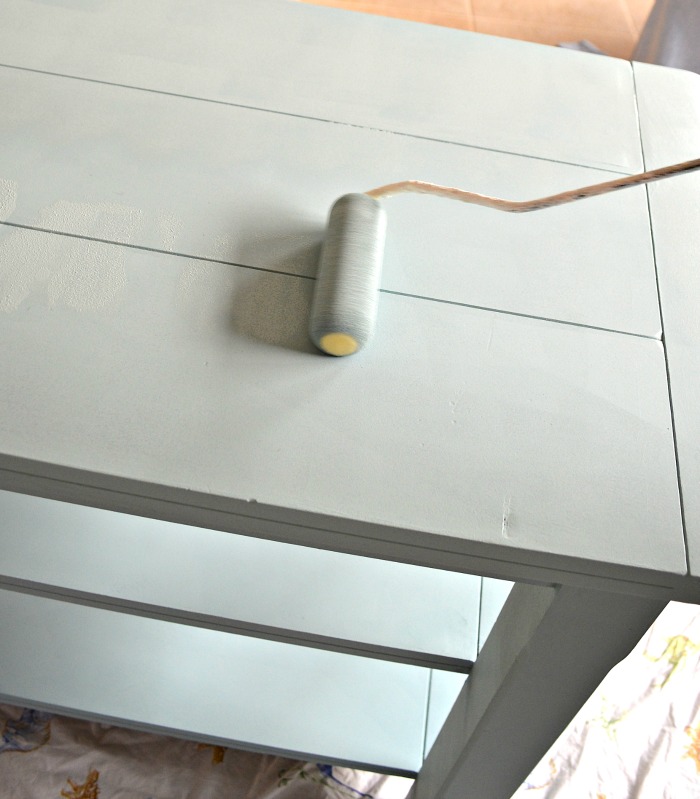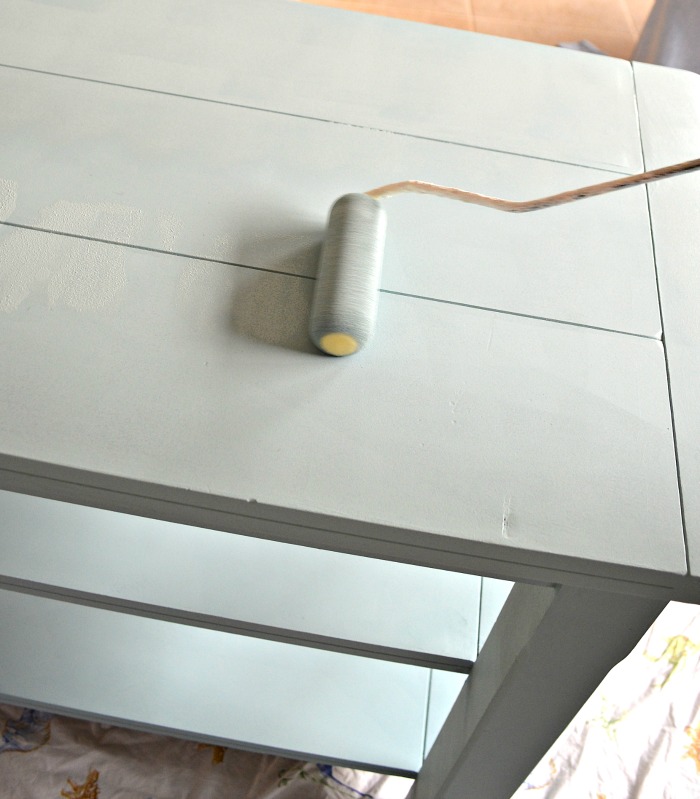 After everything was dry, we started distressing it using sand paper in places it would naturally wear over time.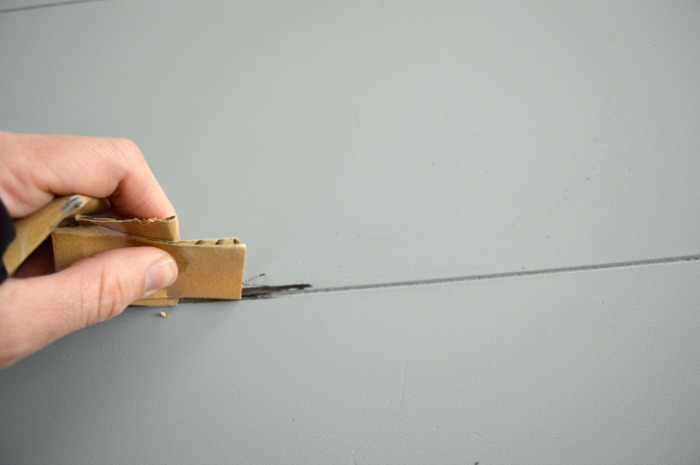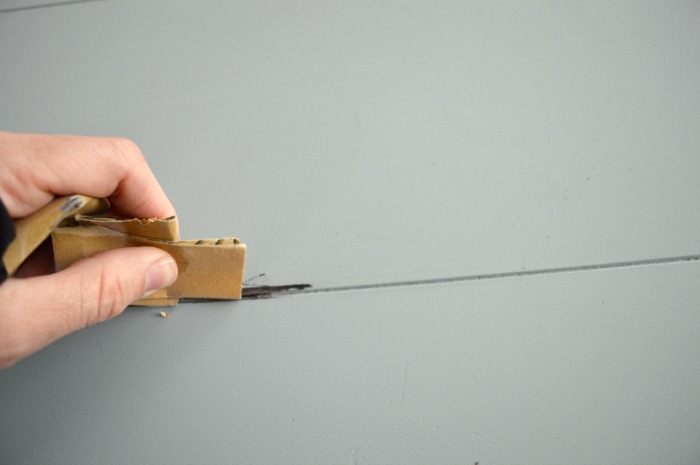 To protect the paint job, we applied the Americana Decor Creme Wax with a rag and then buffed it with a rag.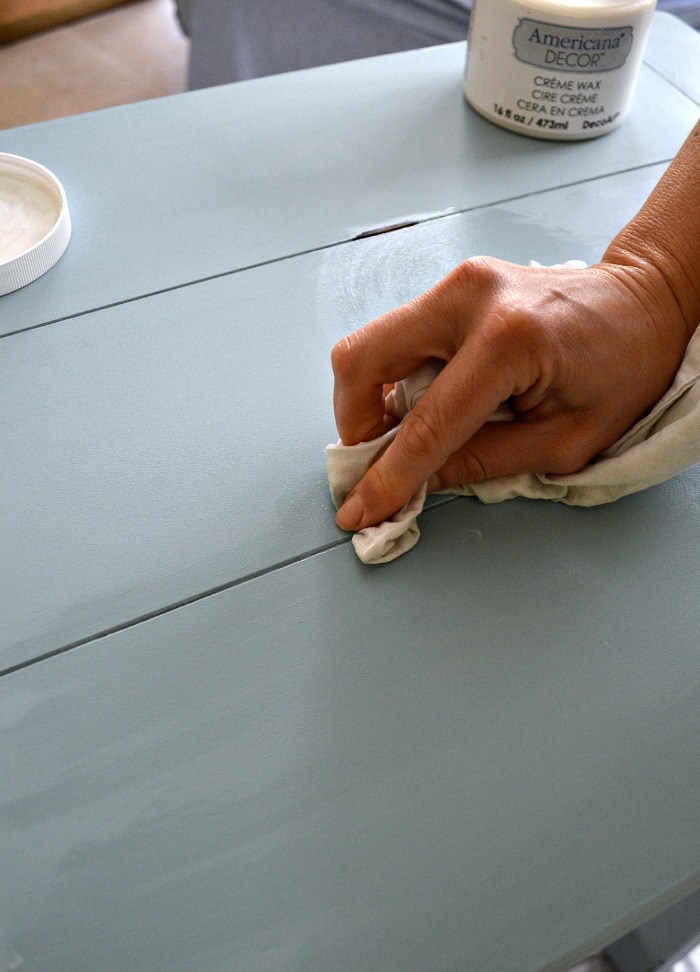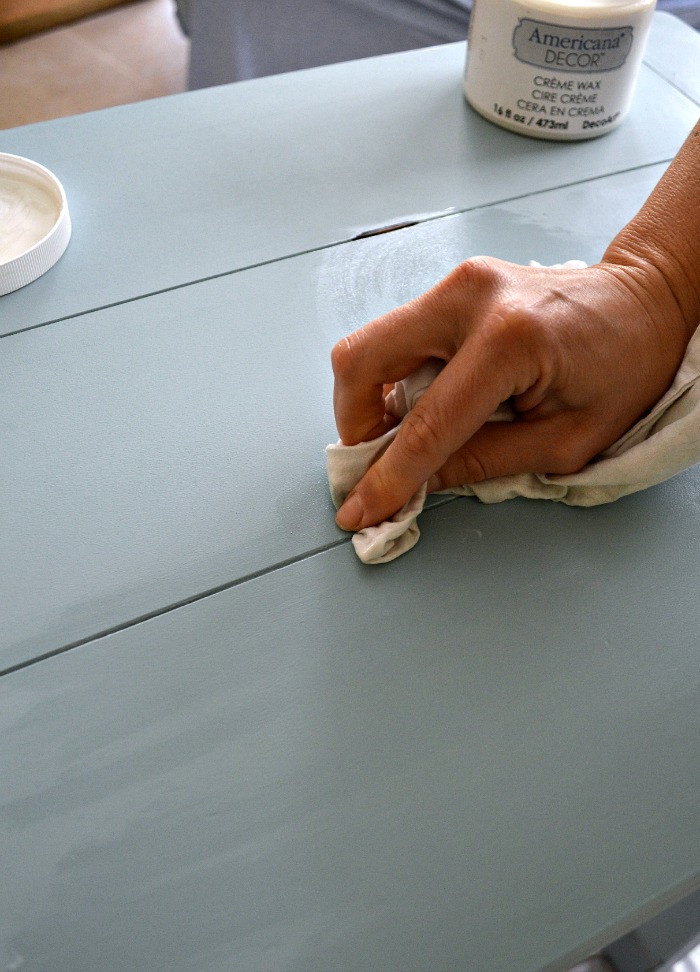 Voila, I love the color!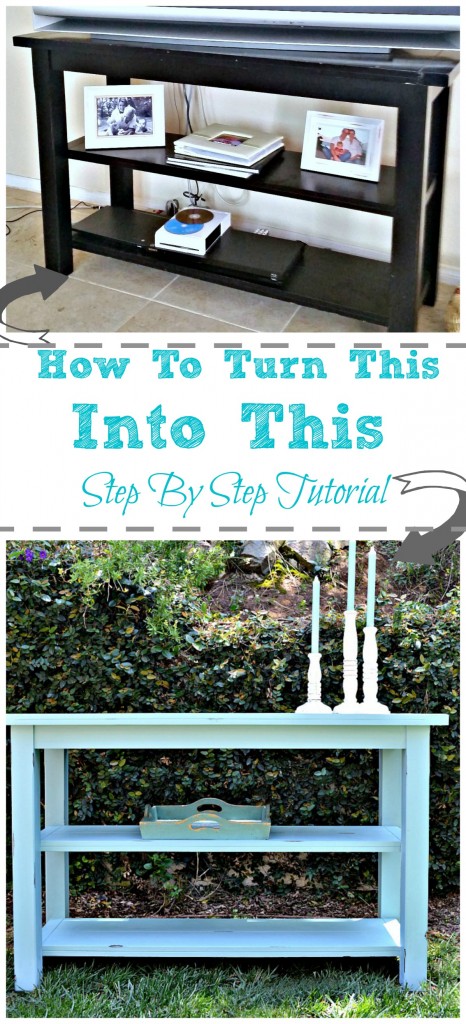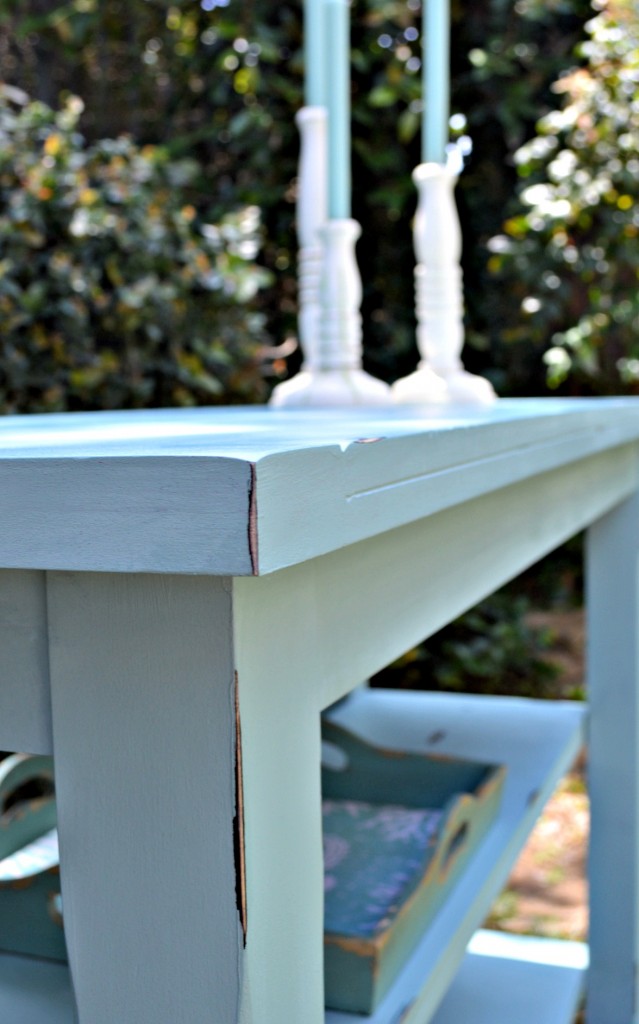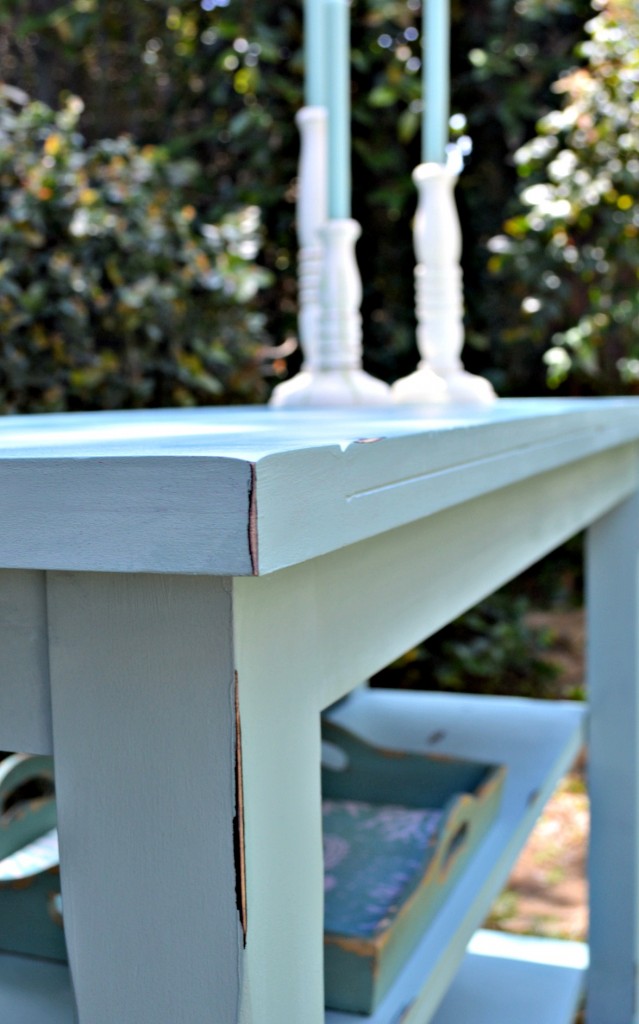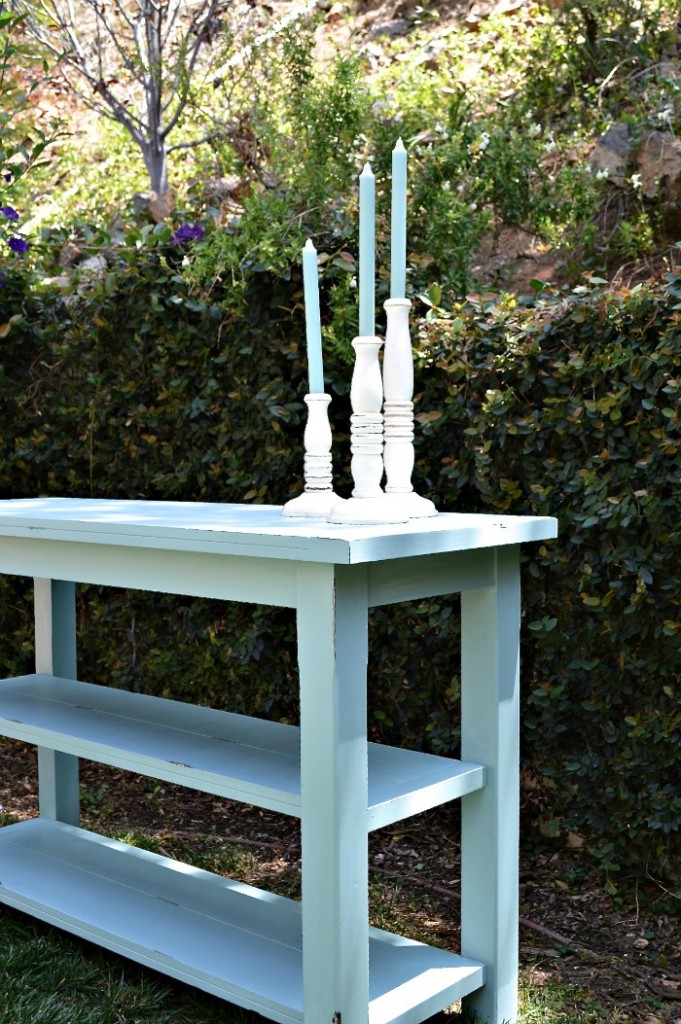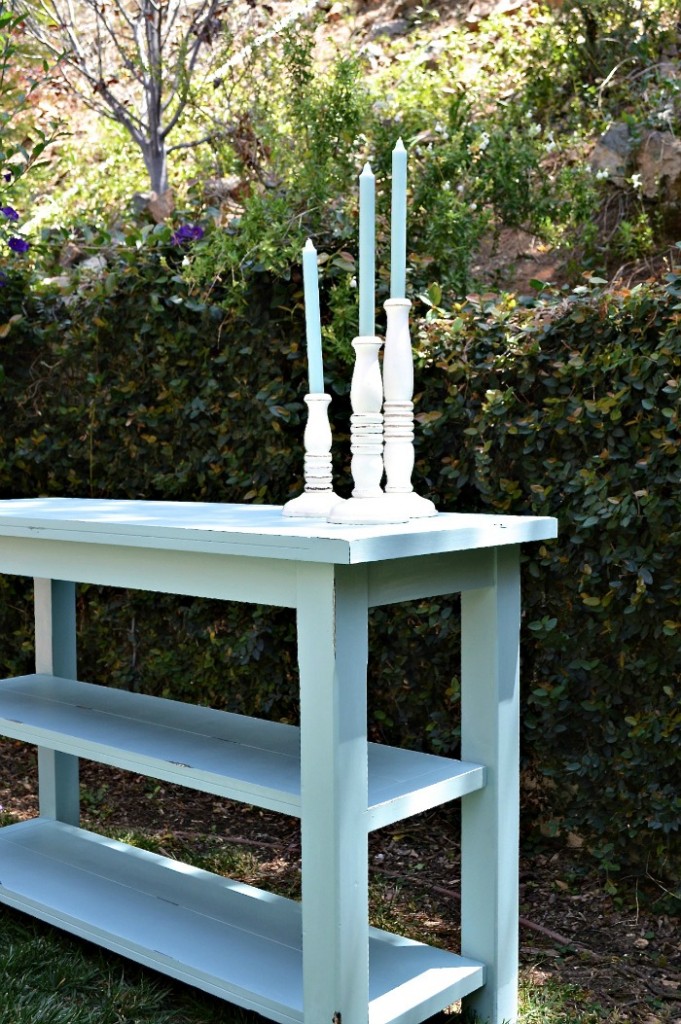 Below is a handful of other projects I have completed using the chalky paint, so fun!
Painted Pots
Antiqued Pots
Armoire Transformation
Vintage Armoire Transformation
Painted Gift Tags
DIY French Antique Basket
We still have 2 side tables and a set of nesting tables to complete so stay tuned.
Be sure to visit the DecoArt Chalky Finish website and enter to win $2000 CASH for the Deco Art Second Chances campaign!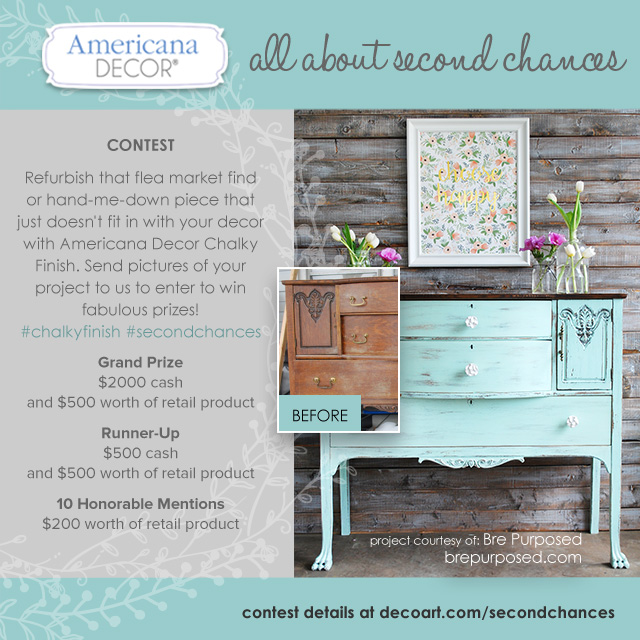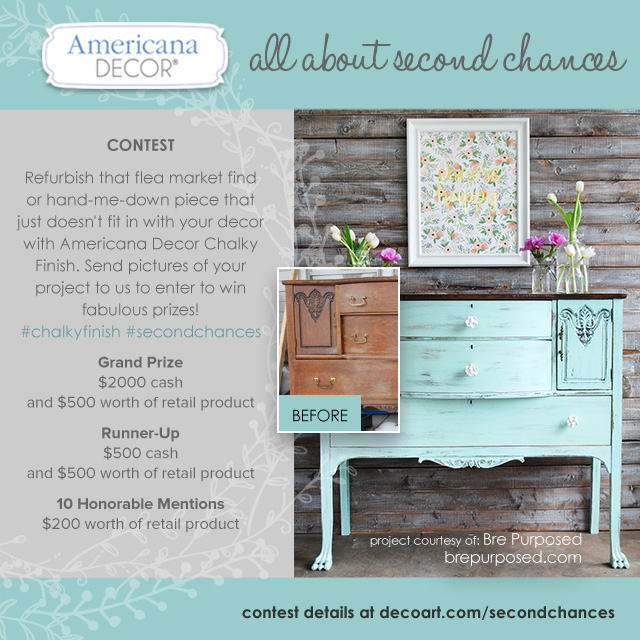 Thanks for stopping in today, have a great rest of the week.