Painted And Upholstered Stool Makeover
I have a fun and fairly easy project for you today, a painted and upholstered stool makeover!  This stool just needed a little TLC and with the help of some paint and fabric, I was able to give it a brand new look.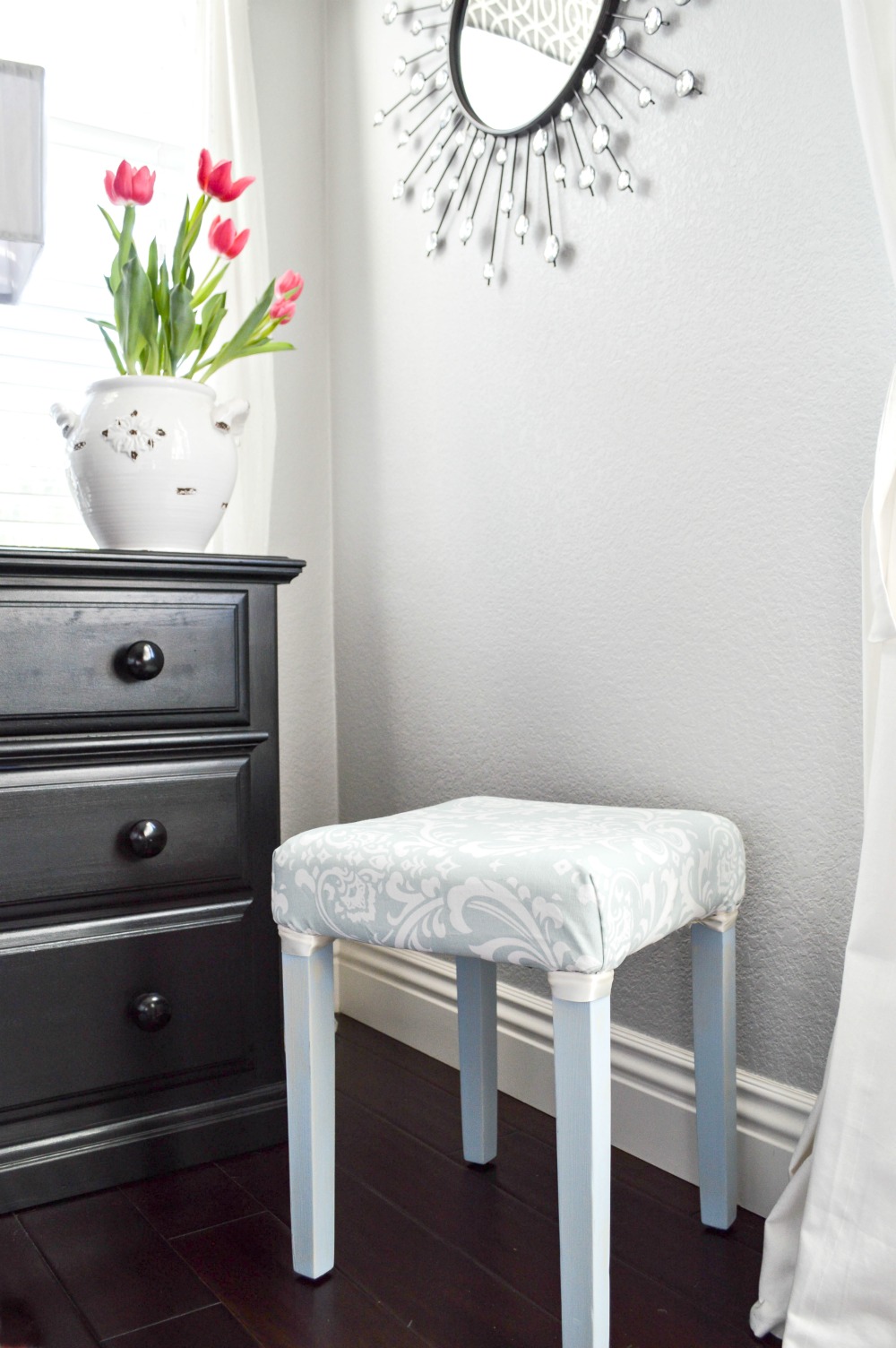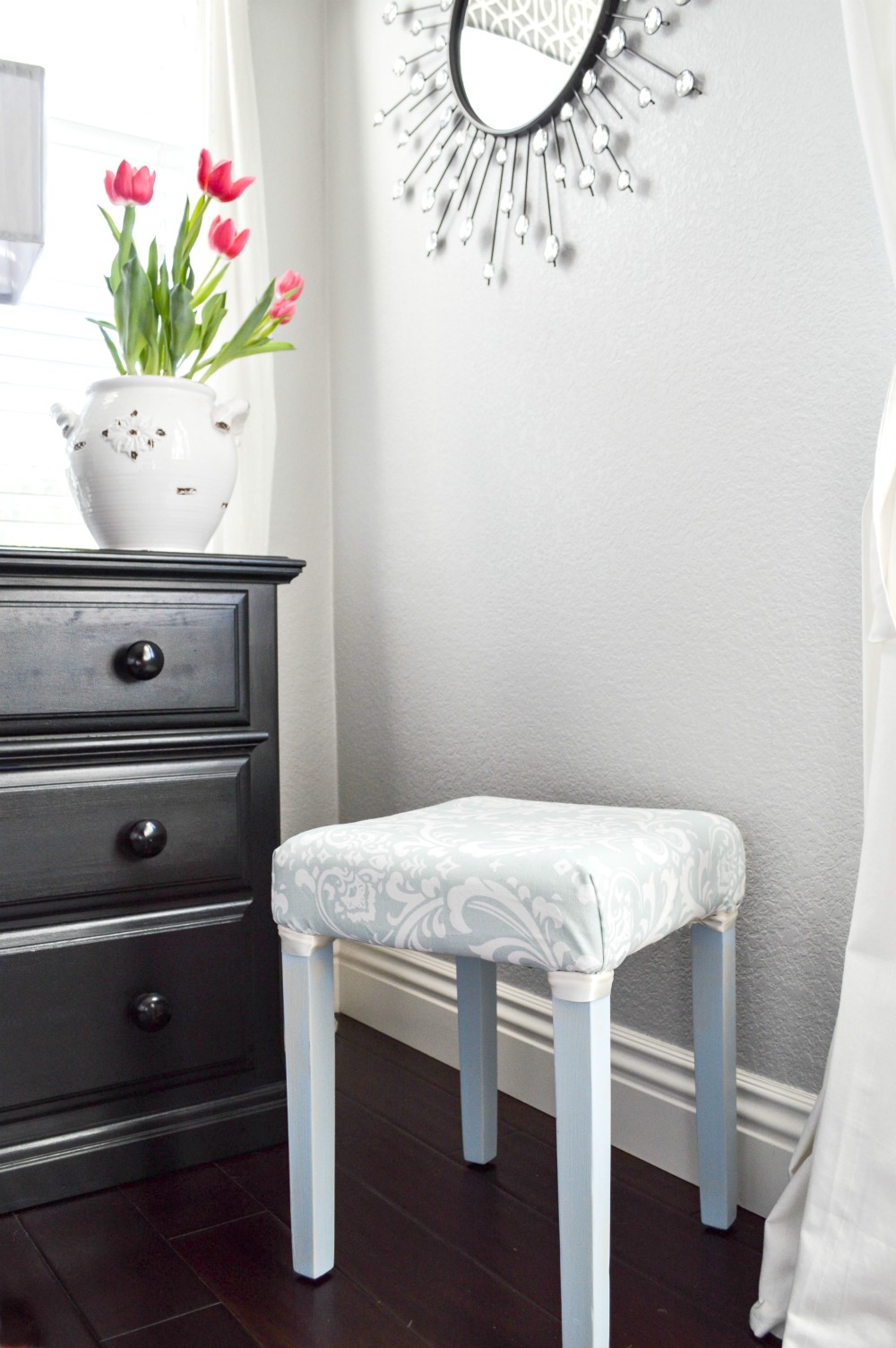 ~Here is the before~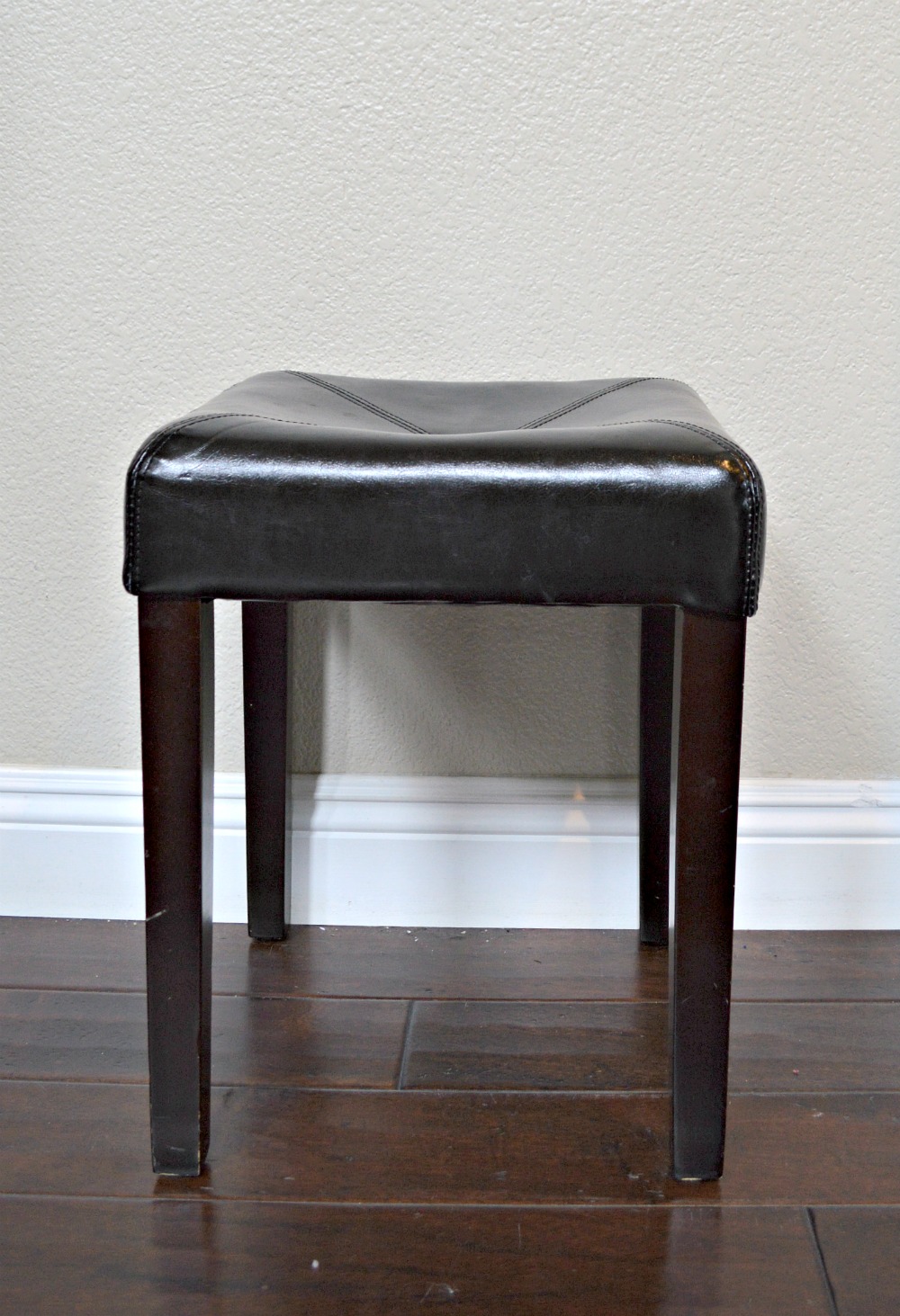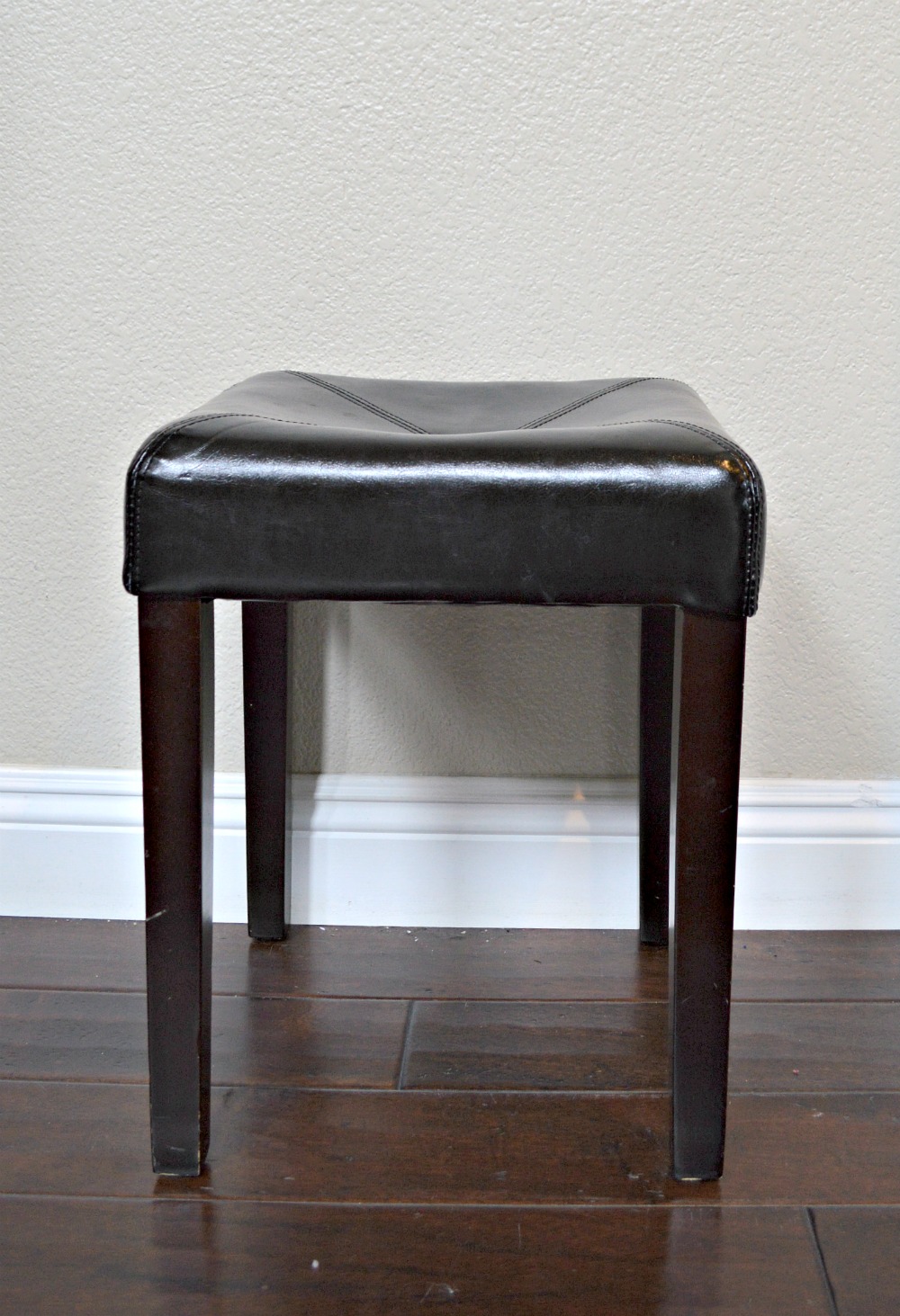 Affiliate links below 
I wanted to lighten it up so I grabbed some fabric I had used in a past project and some of my favorite paint.
Supplies
Deco Art Americana Chalky Finish Paint, Serene
Old stool
Fabric
Screw driver
Scissors
Staple gun
Hot glue
Ribbon
Angle Trim Brush
DIRECTIONS
First I removed any dirt and dust using a rag.  Next, I took the batting and staples out from underneath  the stool. A flat head screwdriver works best to leverage these staples out. (That's my grandfather's screwdriver and about 80 years old)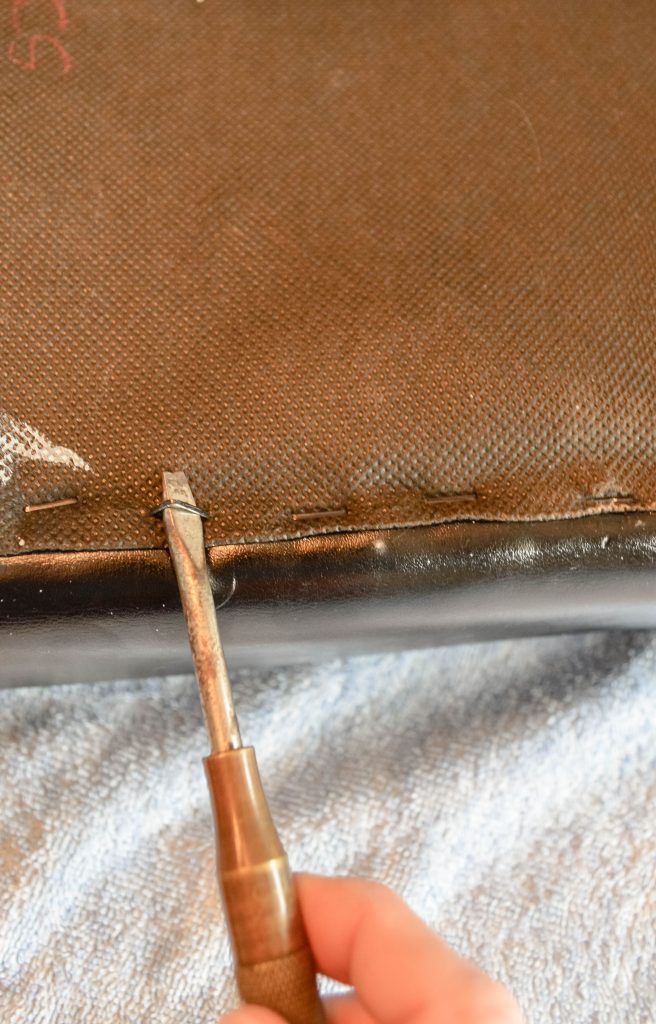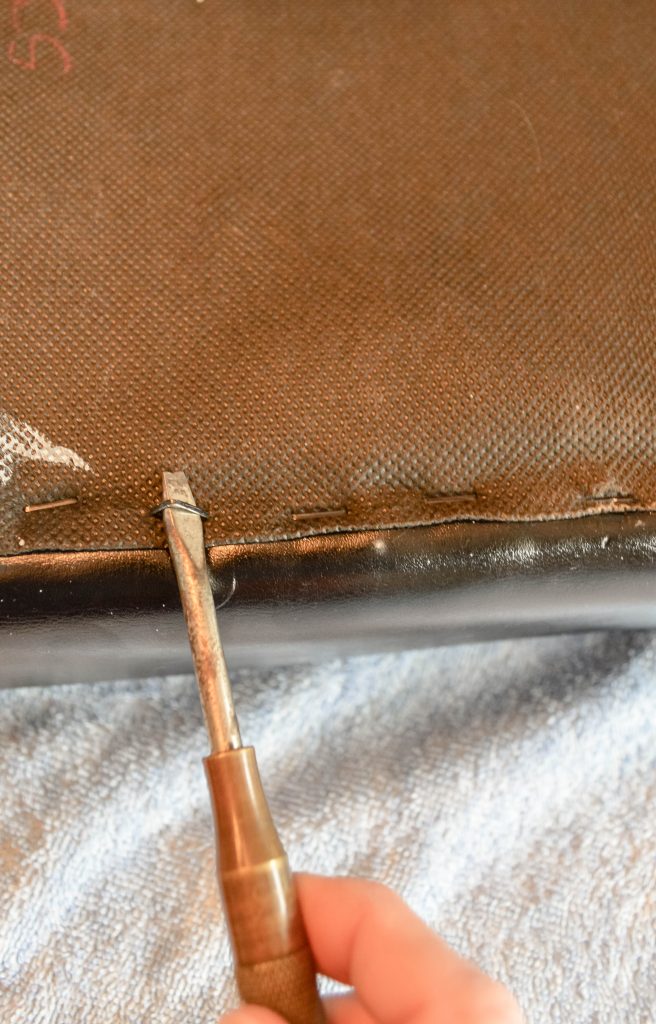 Using angle brush I gave the legs 2 coats of paint. I didn't worry about getting it on the old fabric since I would be covering right over it. Next I applied a layer of creamy wax using a soft rag.  I buffed until I got the desired look I was after.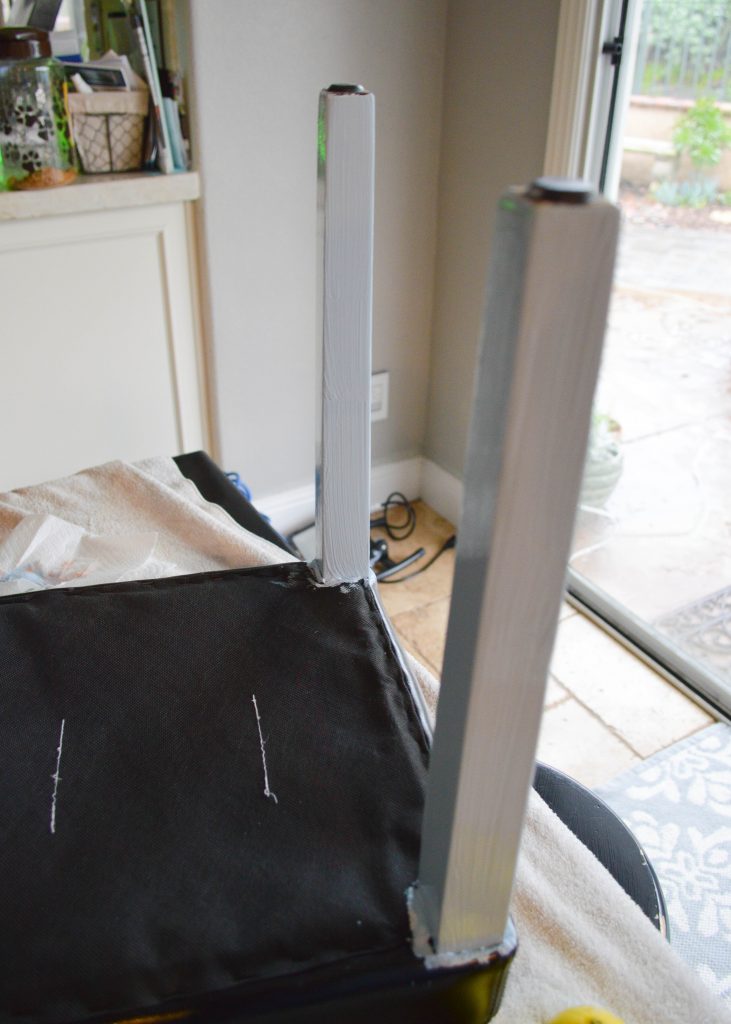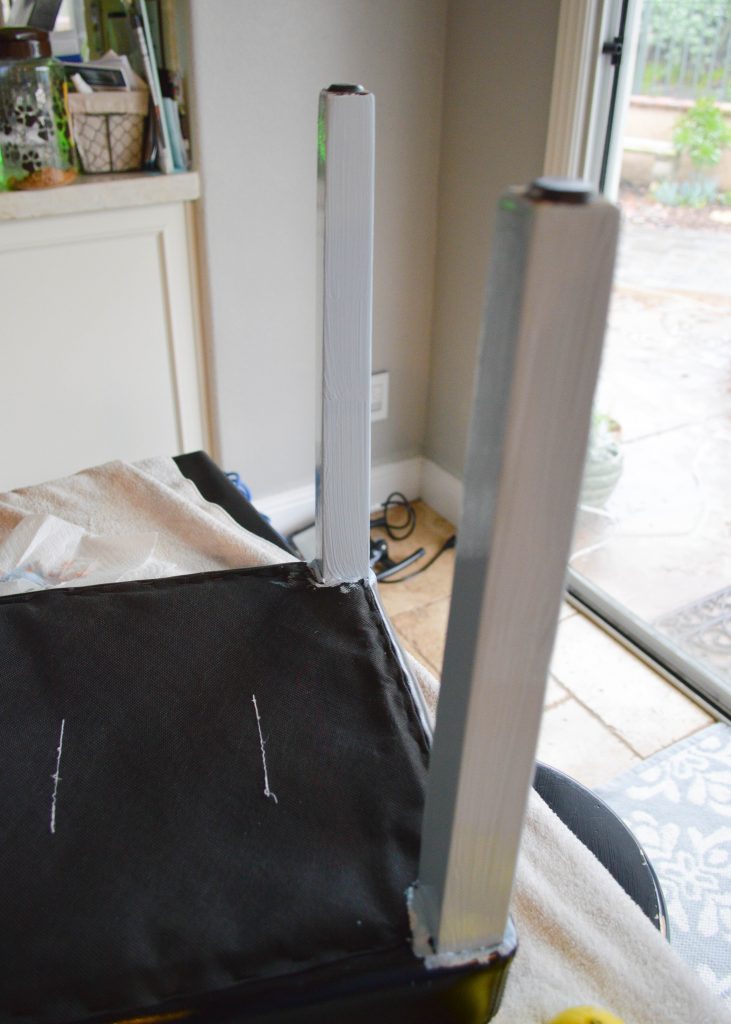 Next you will need to cut out the new fabric. Place the stool in the centre of the fabric, making sure there is enough to cover the top and approx. 1/3 of the underside of the seat and then cut out.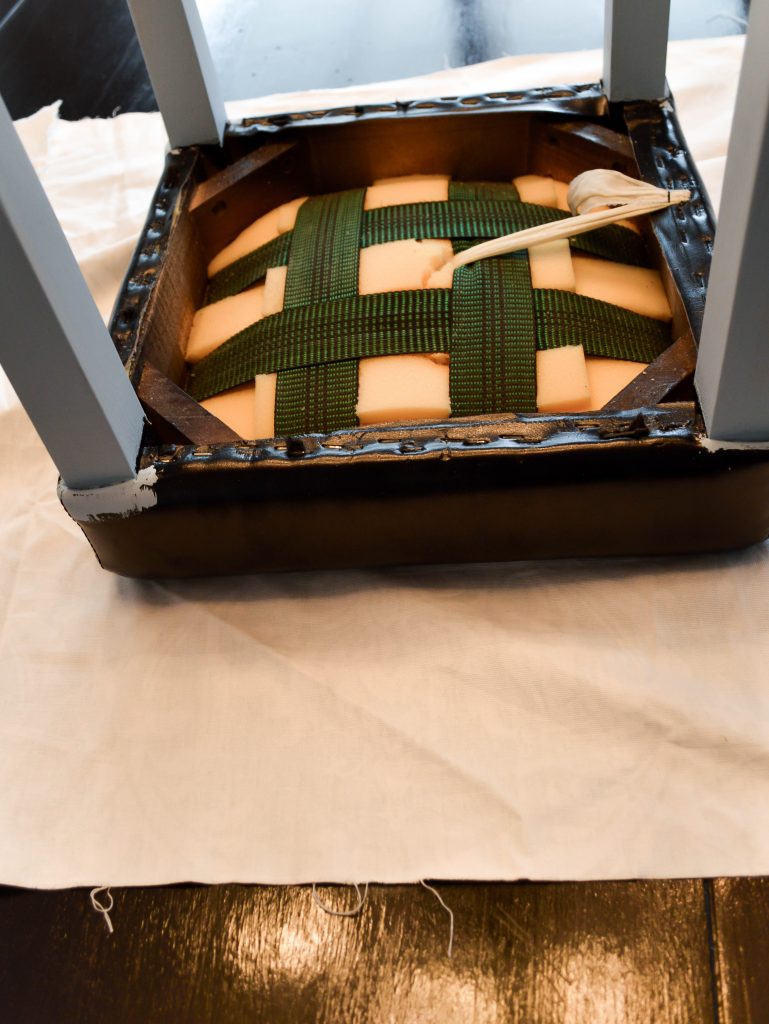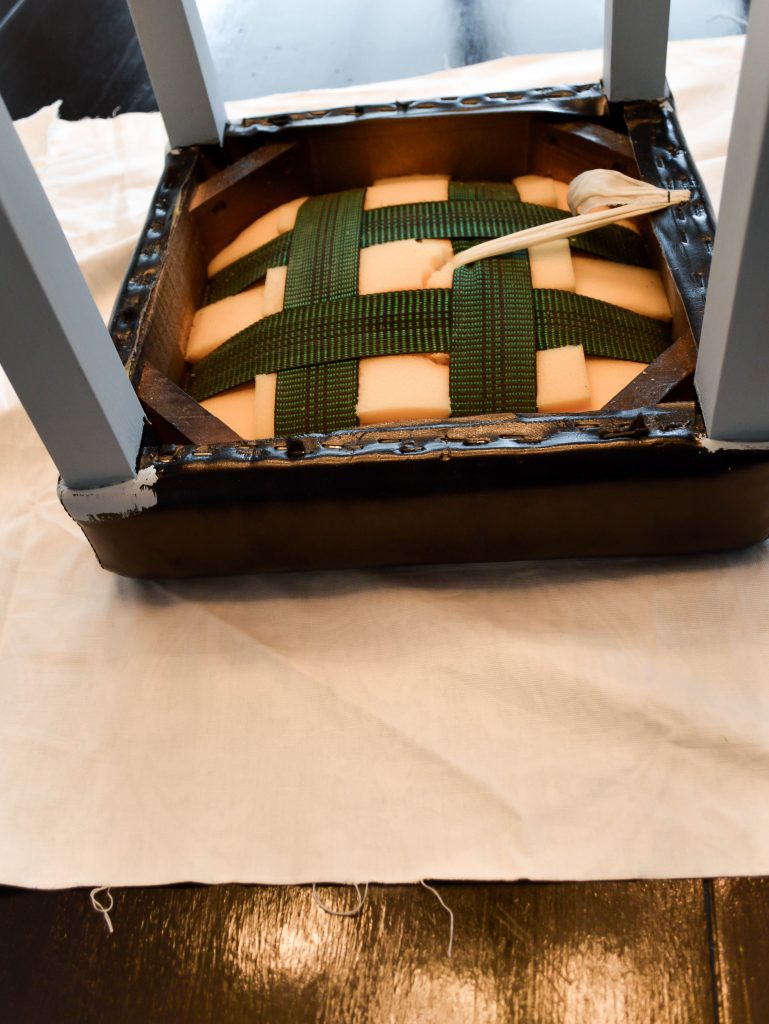 Begin stapling your fabric starting in the center of the bench. Smooth the fabric and pull the fabric taught as you go. Do the same for the other side, leaving the corners for last. I stapled about every 6 inches then went back and stapled in between when done.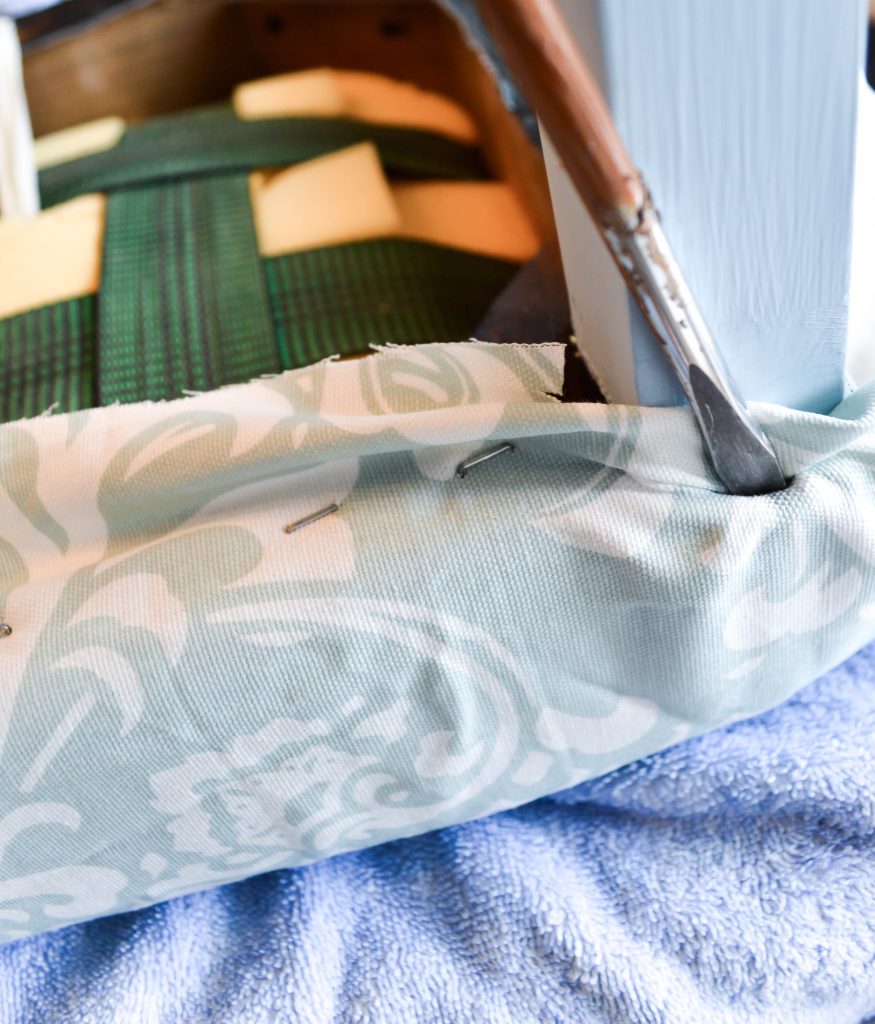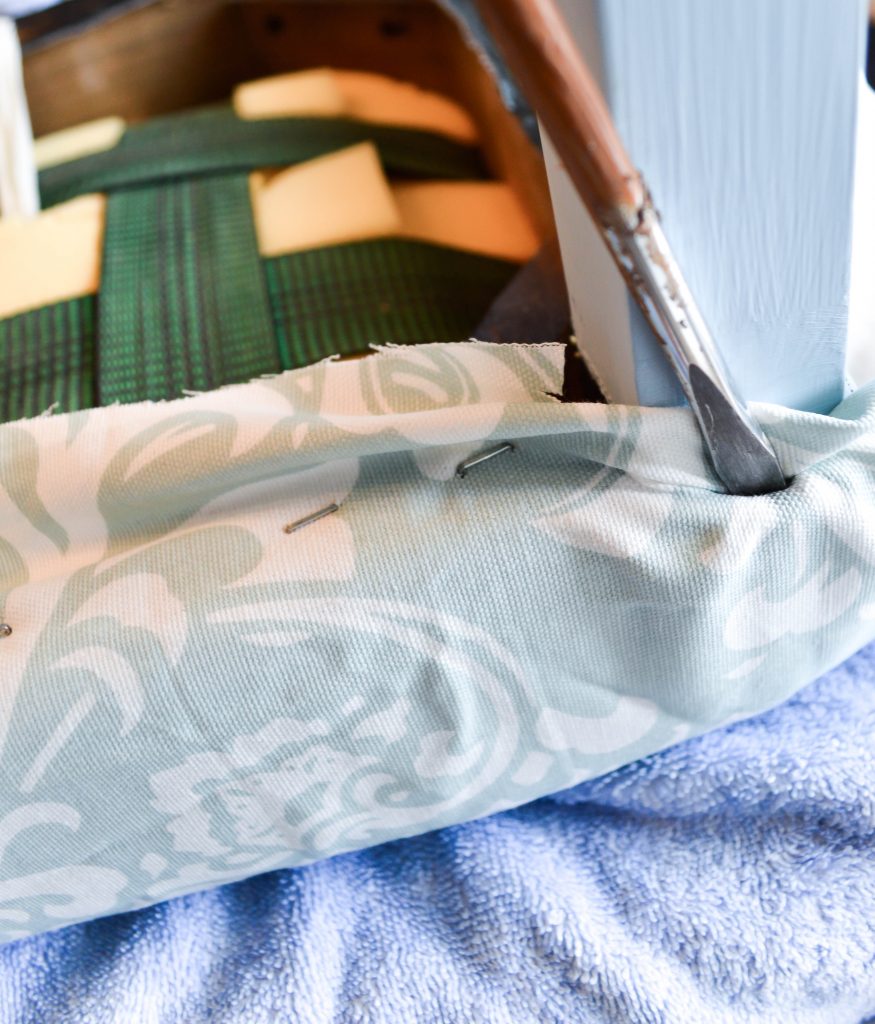 I decided a little pleat in each corner would add some charm to my bench. So I folded the point in each corner and stapled it down.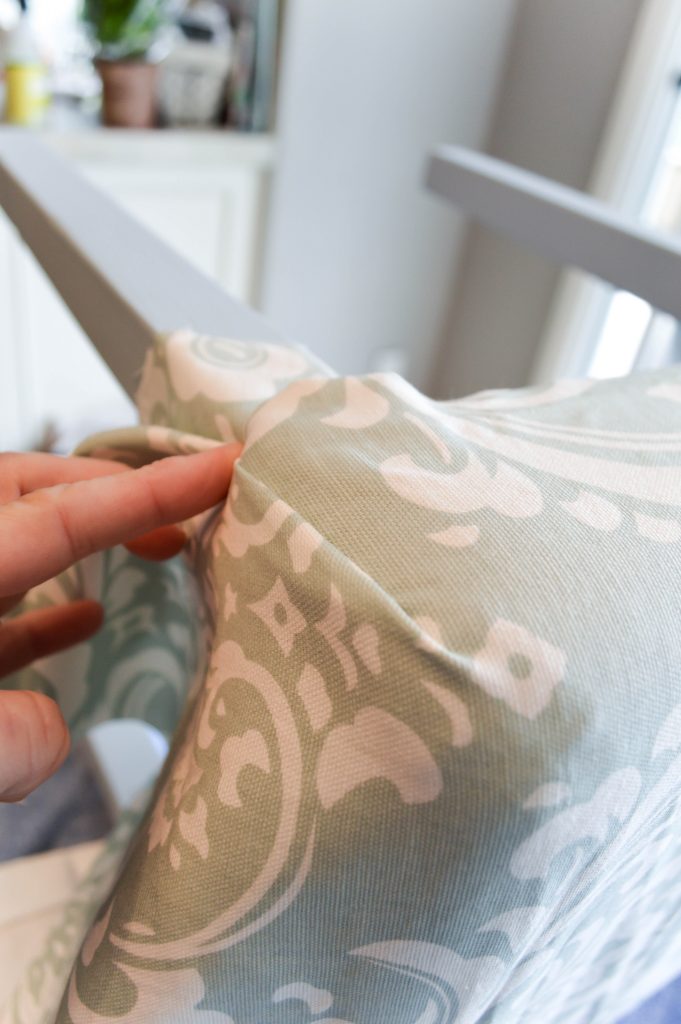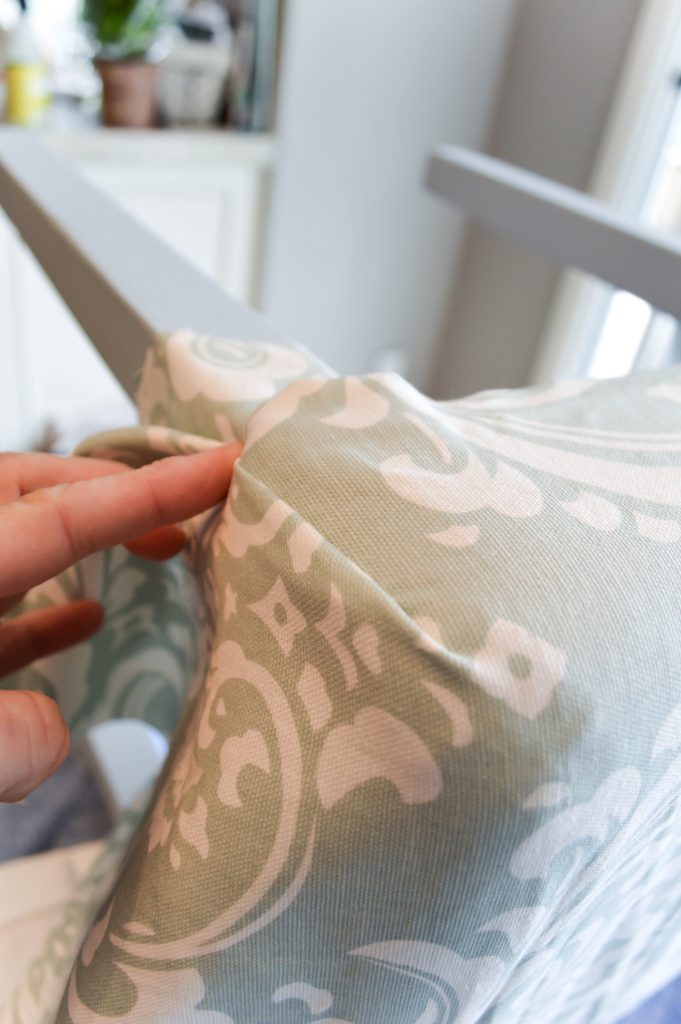 Trim away the excess fabric. I wasn't able to completely cover the staples around the legs  so I decided to hot glue some ribbon around the edges covering up any imperfections.  You could also use cording.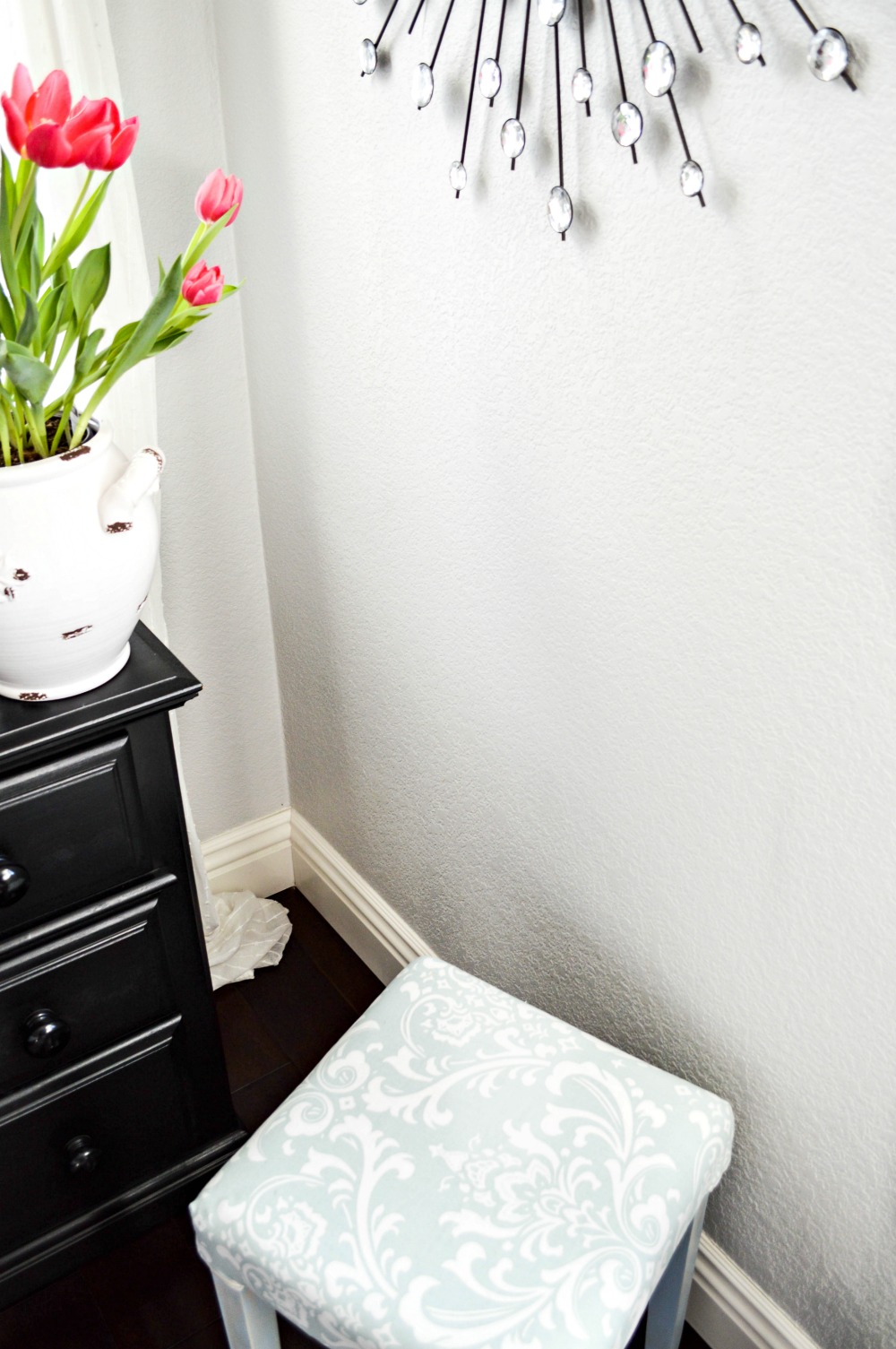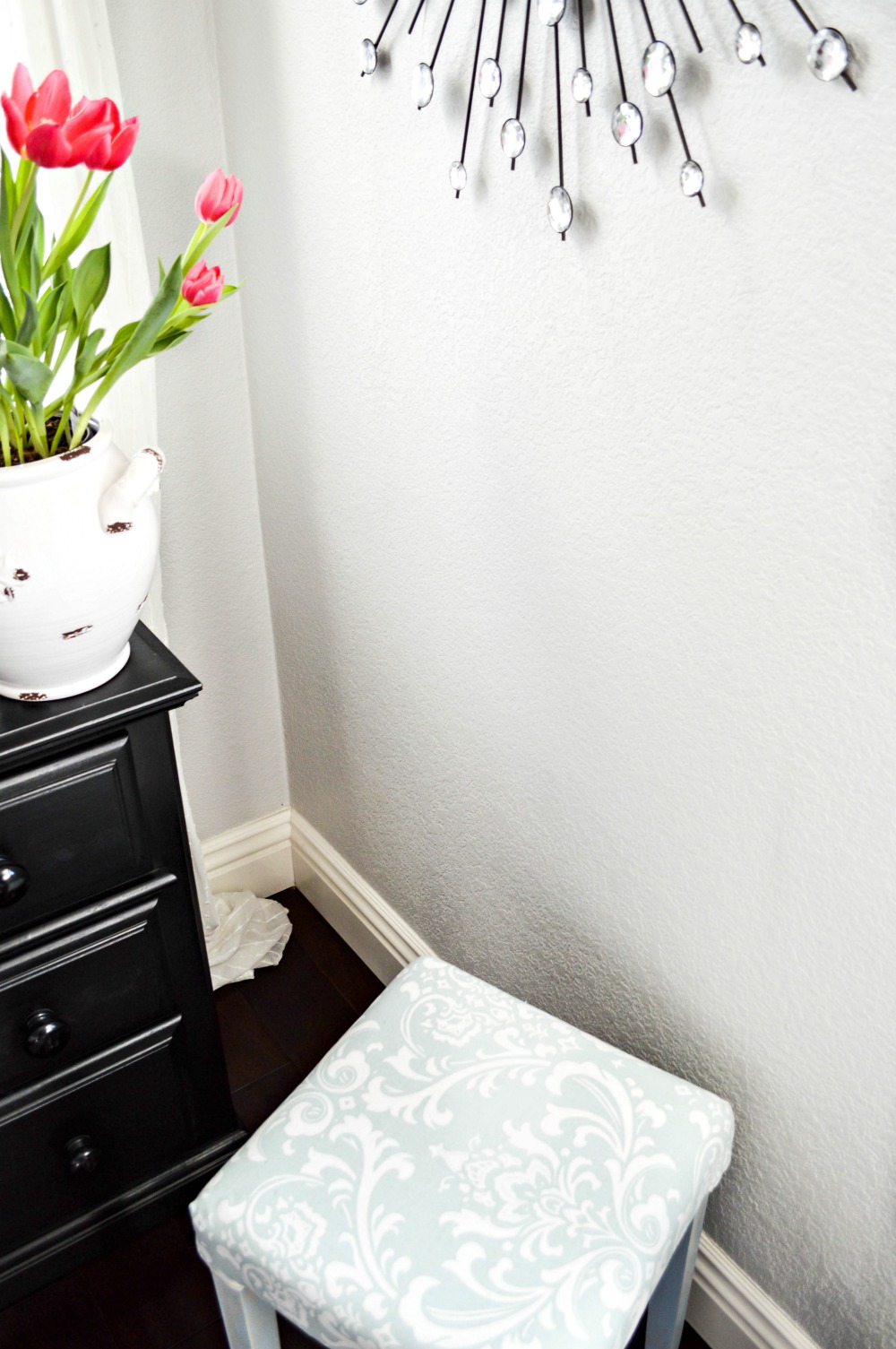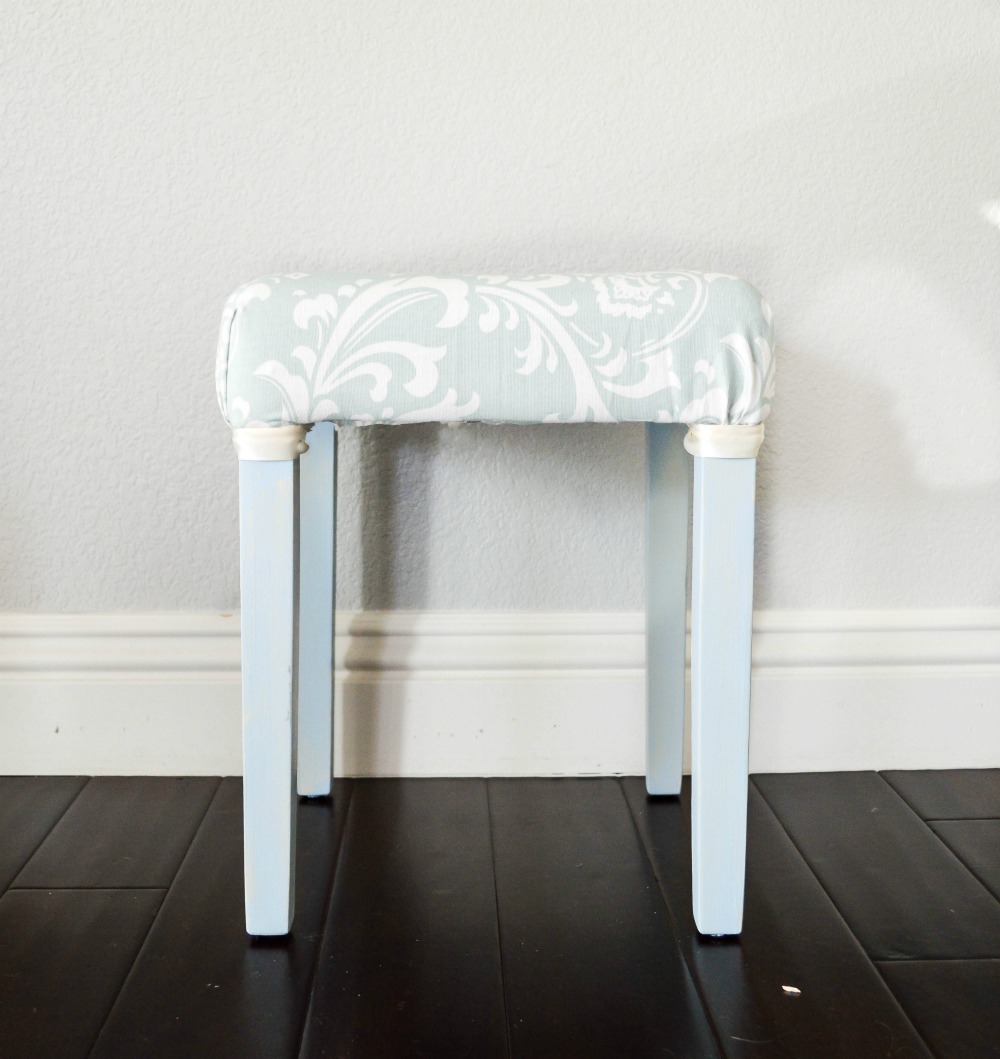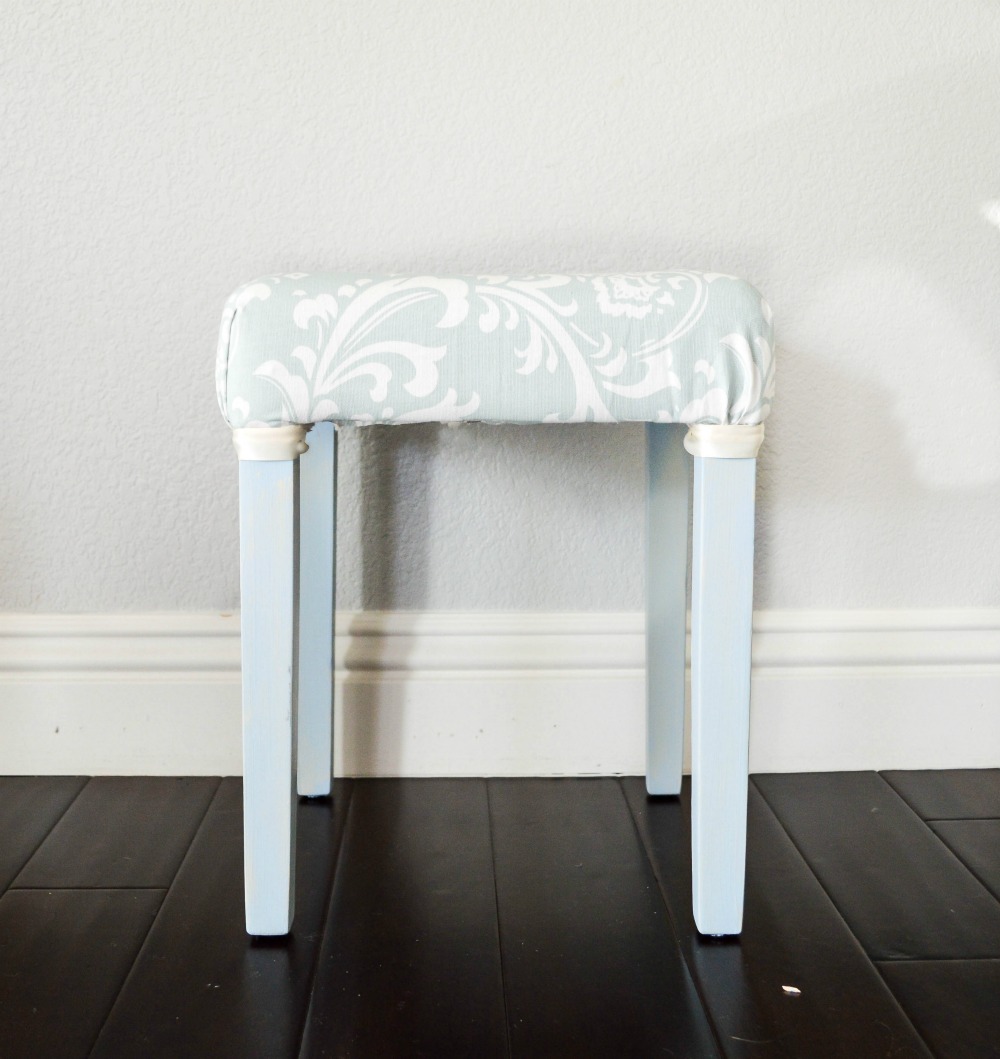 It's amazing what you can do with some fabric and paint! 


It's that time to see what all the talented ladies found at their local thrift stores and made-over this month.