Updating our house tour has been long overdue, not necessarily with new pictures but with old pictures.  I cleaned up the dusty portable hard drive and pulled some pictures for all of you.
Hope you enjoy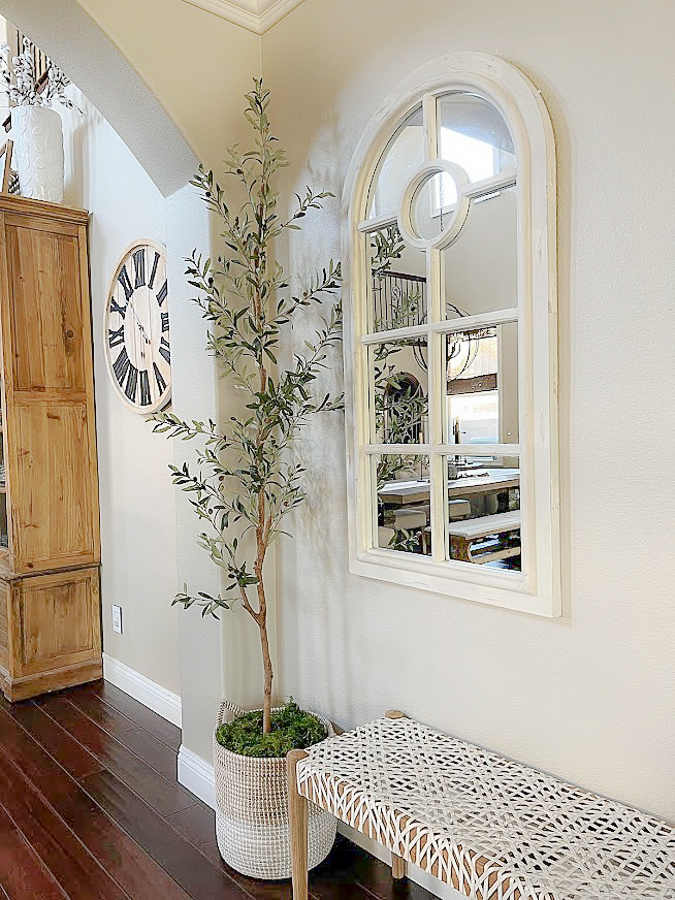 Before you start the tour let me tell you a little secret.  Our whole house never looks like this for more than 24 hours.  3 Teen boys, 3 dogs and a hubby that works from home it's more like piles of laundry, dirty dishes in the kitchen sink, dusty railings, beds not made dirty floors, AND a whole lot of LOVE and FUN!
When we purchased our home 22 years ago it was builder-grade with lots of carpet, tile, and beige.  We loved making the house more functional as our family grew.
One of our first projects was turning three small rooms (living, dining, and family) into one large great room.  This created a space that was 100% usable and functional which was so important for us.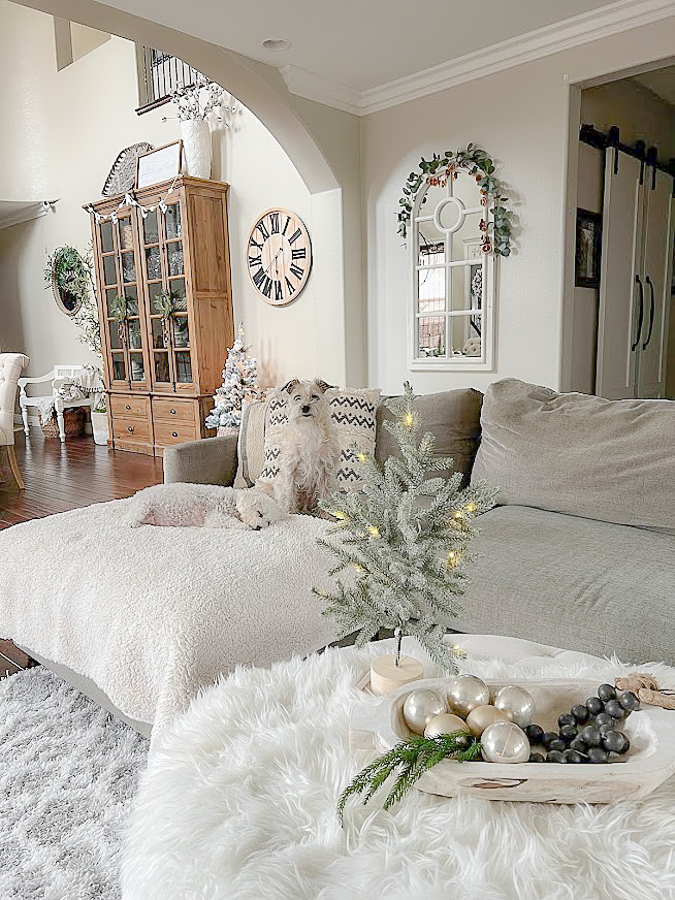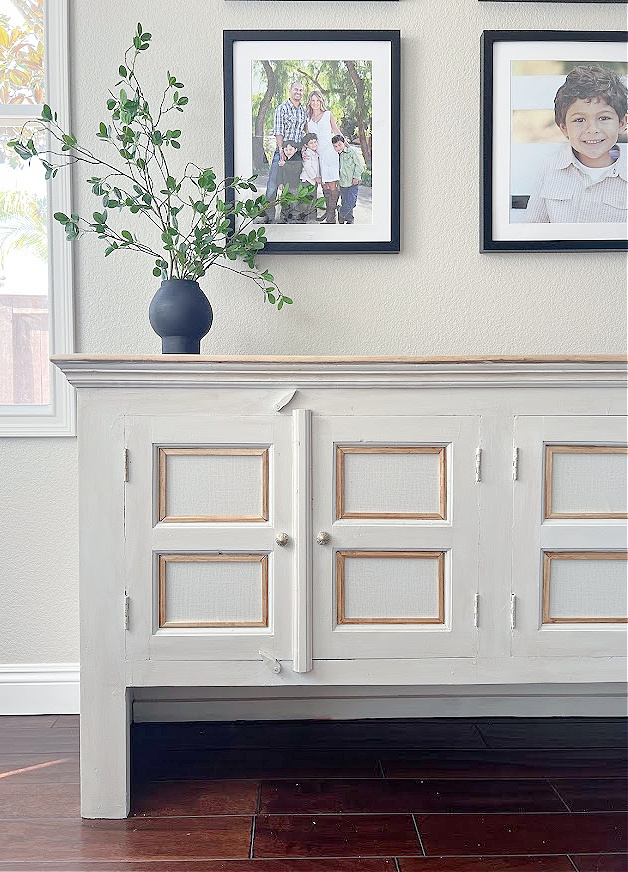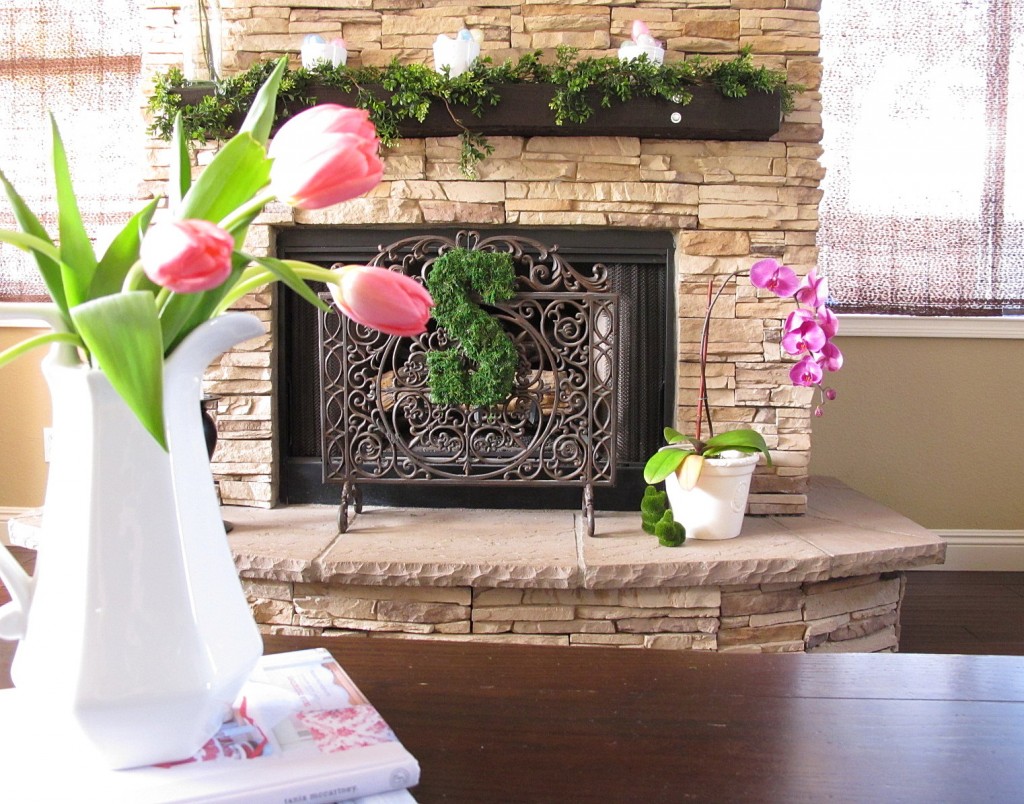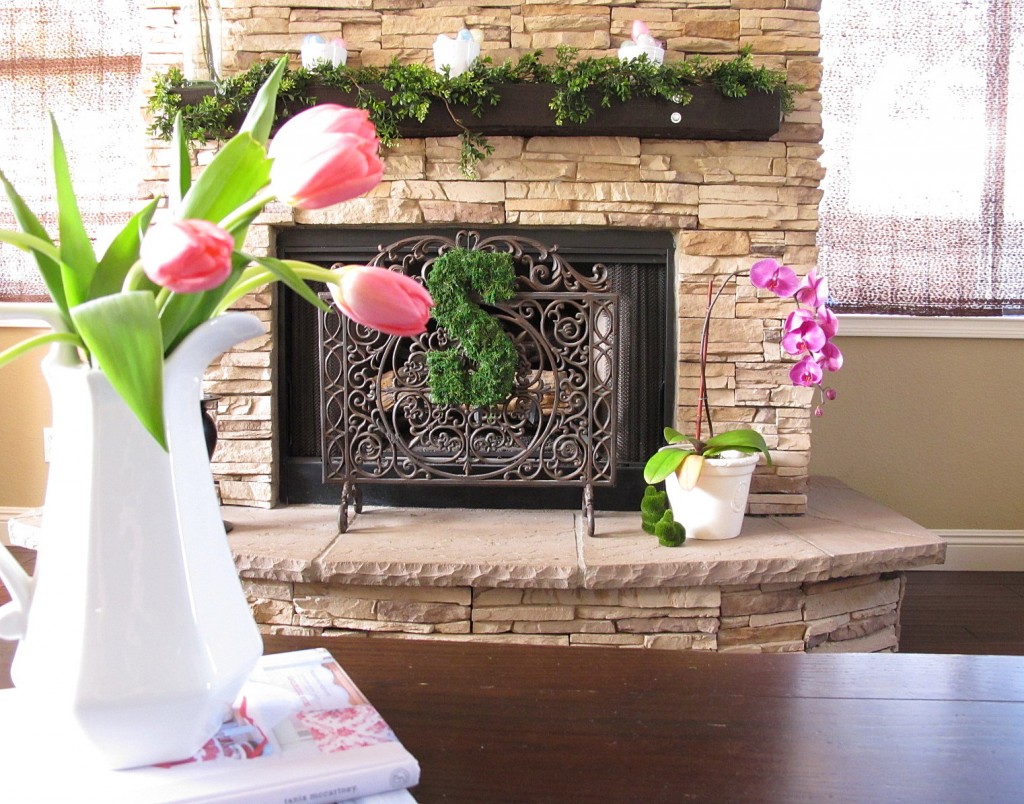 We surrounded the fireplace with Stacked Stone in Mountain Blend, you can see more pictures here. 
This was our little family room.
Before
Sadly I have had to take many of the before pictures down for personal reasons.  If you would like DIY help or more "BEFORE PICTURES" please send me a private e-mail at Kristinsa[email protected] we are happy to help!  Thanks for understanding!
And After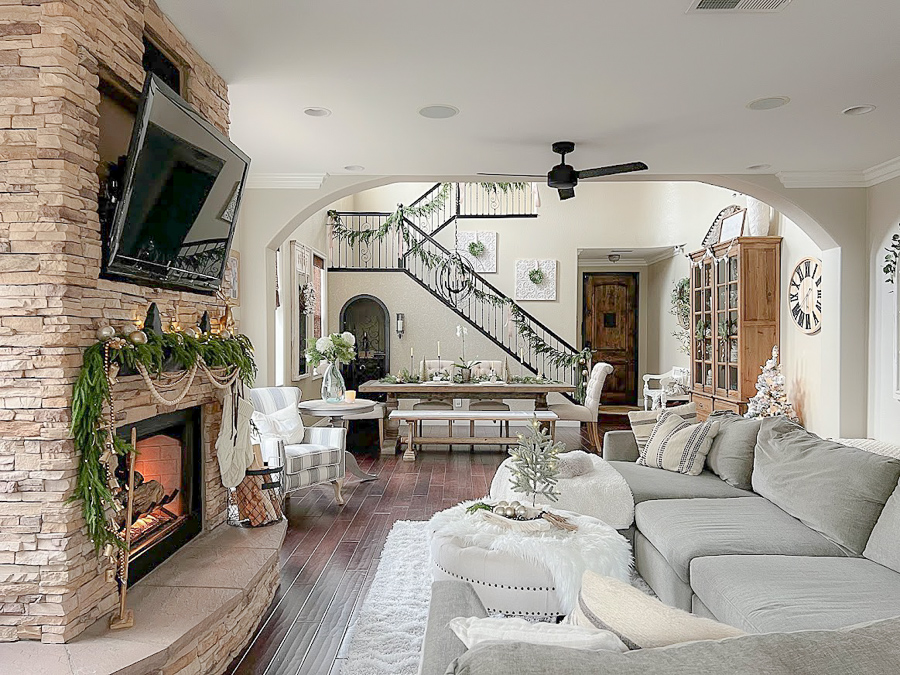 Where the sofa ends by the tree was our very tiny family room, and from the fireplace to the table was the living and dining room, opening it up was the best decision made in this house!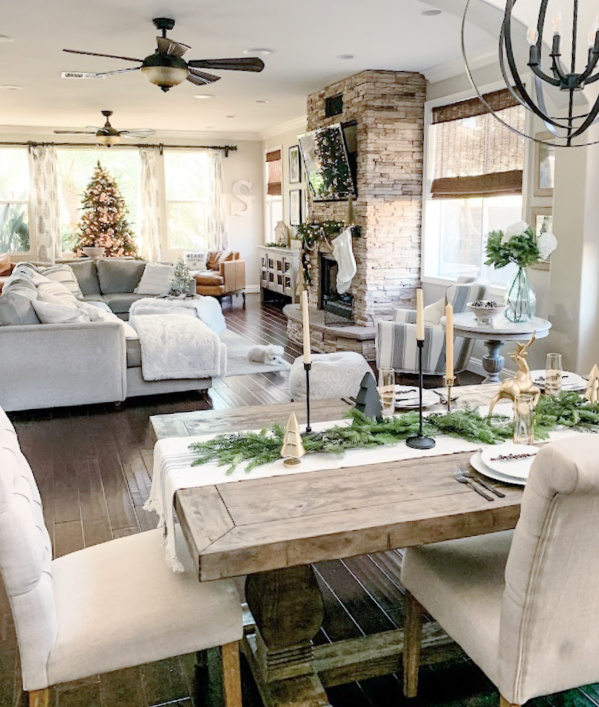 Our old living room became our dining room and we opened up the bottom of the staircase and turned it into a small wine cellar.
On the second floor above the great room is our open loft that was given a face lift in 2022
The Kitchen renovation was one of our biggest accomplishments. It took us about 5 years to complete but we are so proud of all our hard work. Sadly, we had to tear almost everything down due to mold. We had a slow leak that we were not aware of, everything is a loss and insurance won't cover it, it truly is heartbreaking. So here is our DIY kitchen.
What we started with
I still remember this day like it was yesterday, teaching my little ones to bake.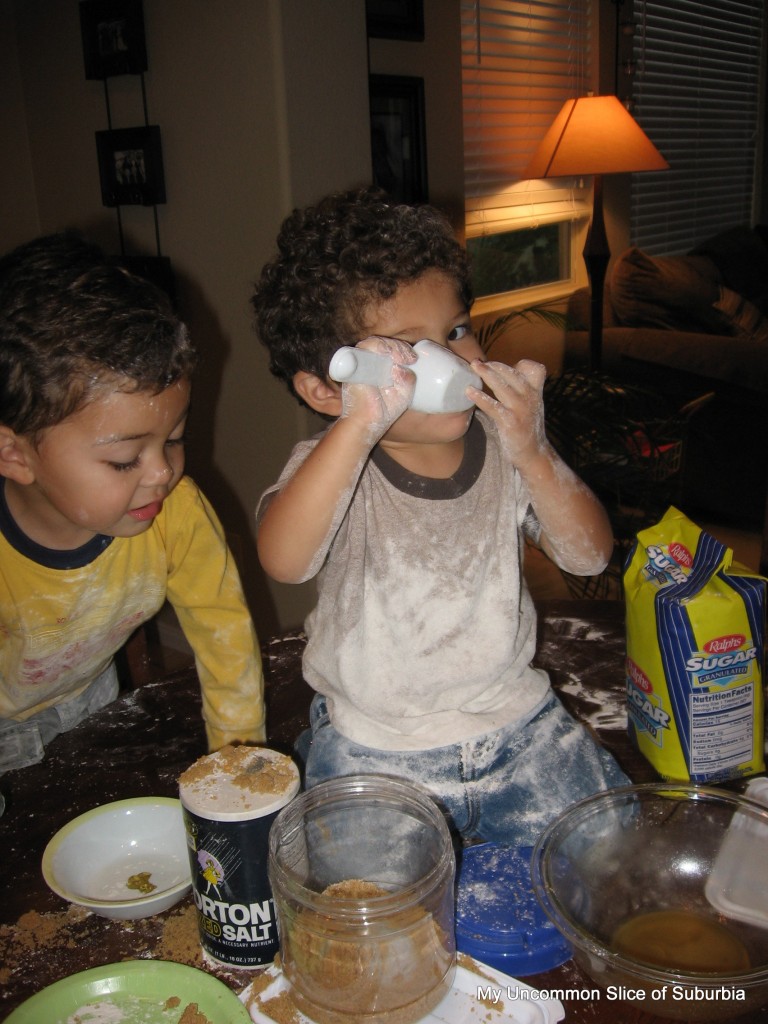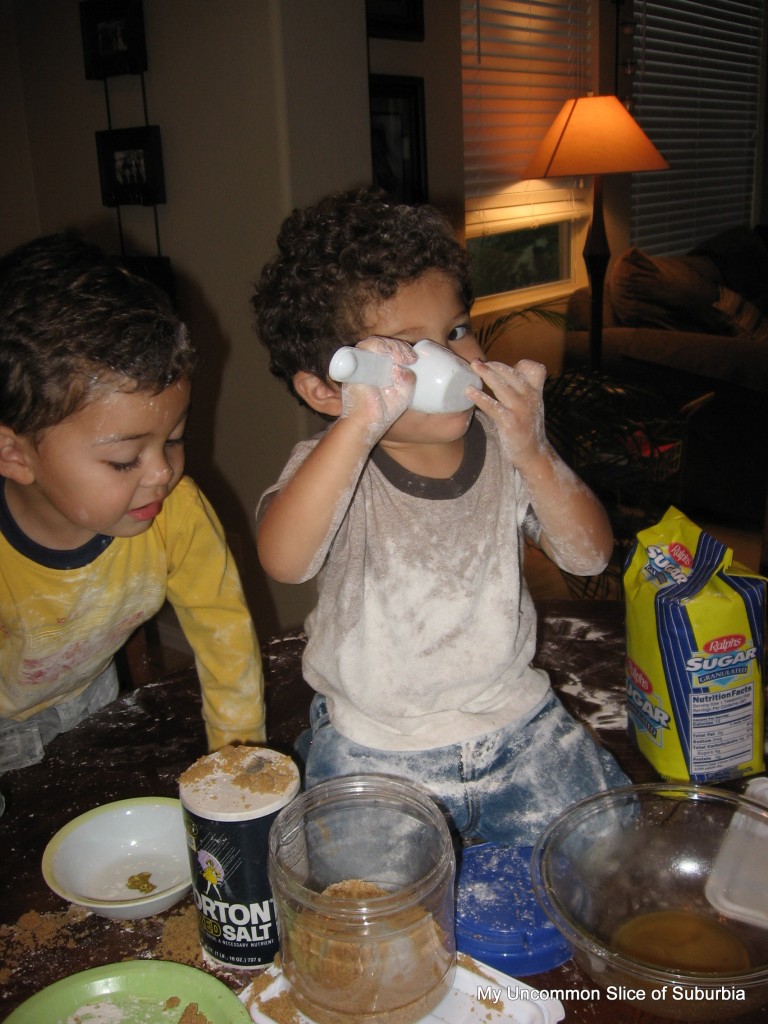 You can find all the details below
How to add height to your cabinets
Here is our newly remolded kitchen, we were able to keep the backsplash, island, and flooring, everything else is new.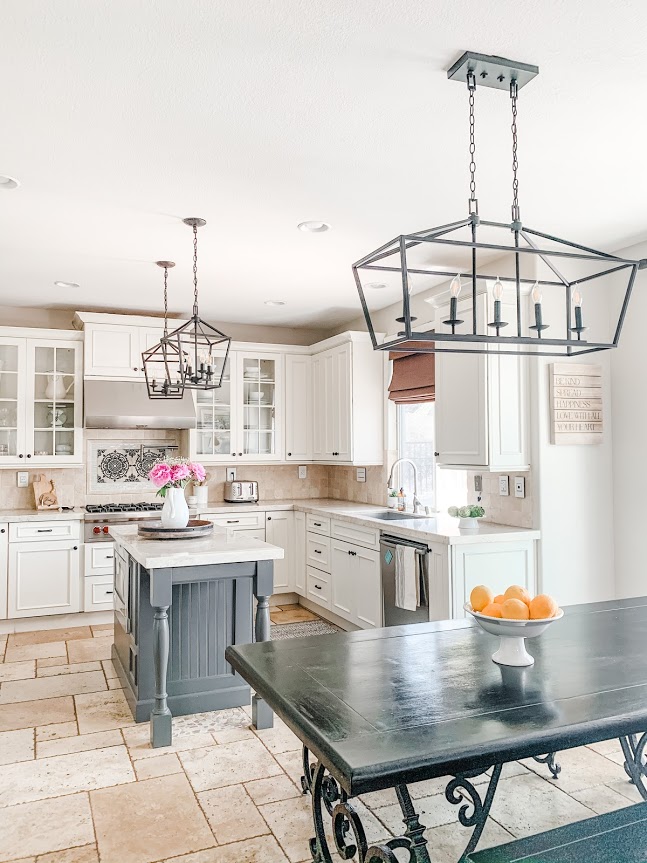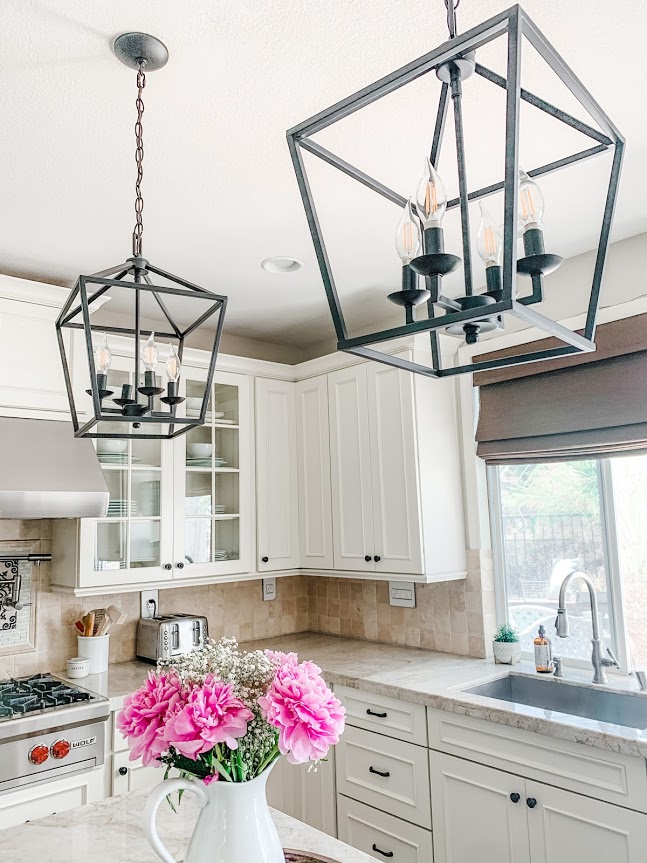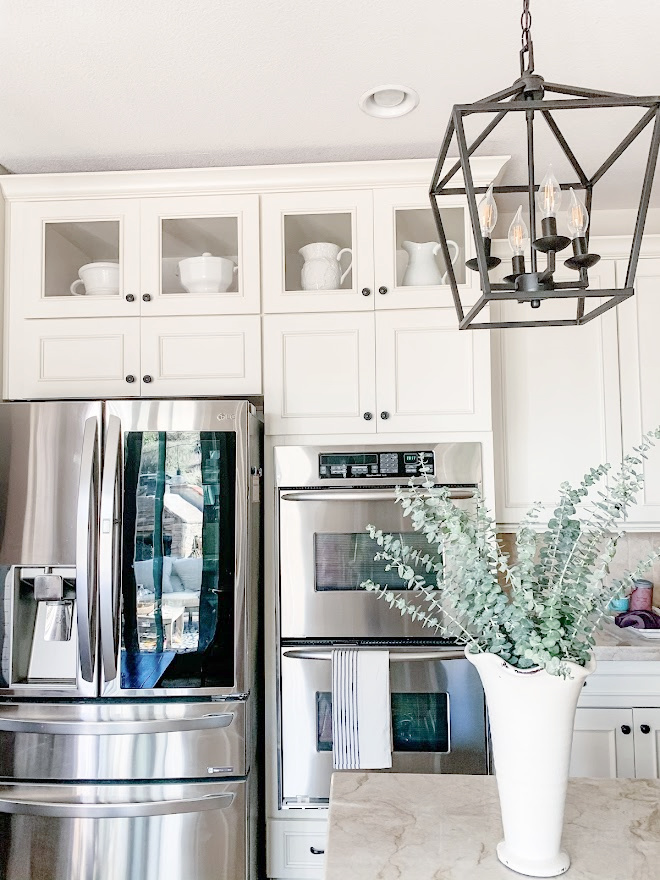 Our stairs were given an update with wood and all the nasty carpet came out.  We sanded the oak railing and stained it with a rich dark stain, you read all about it
here.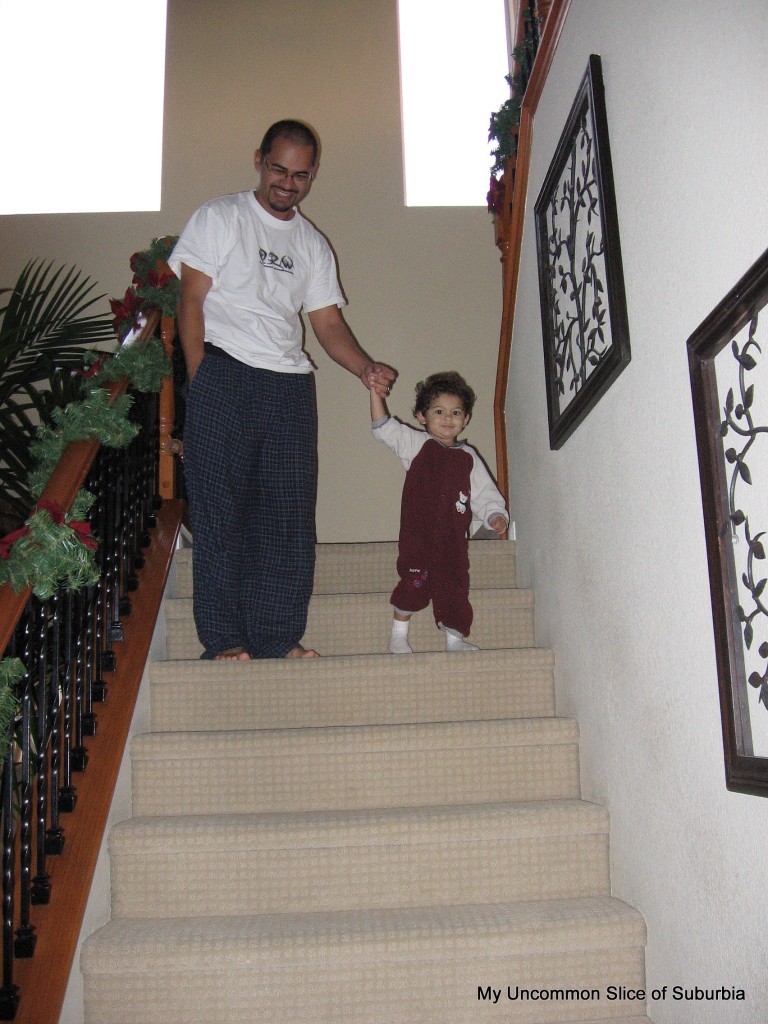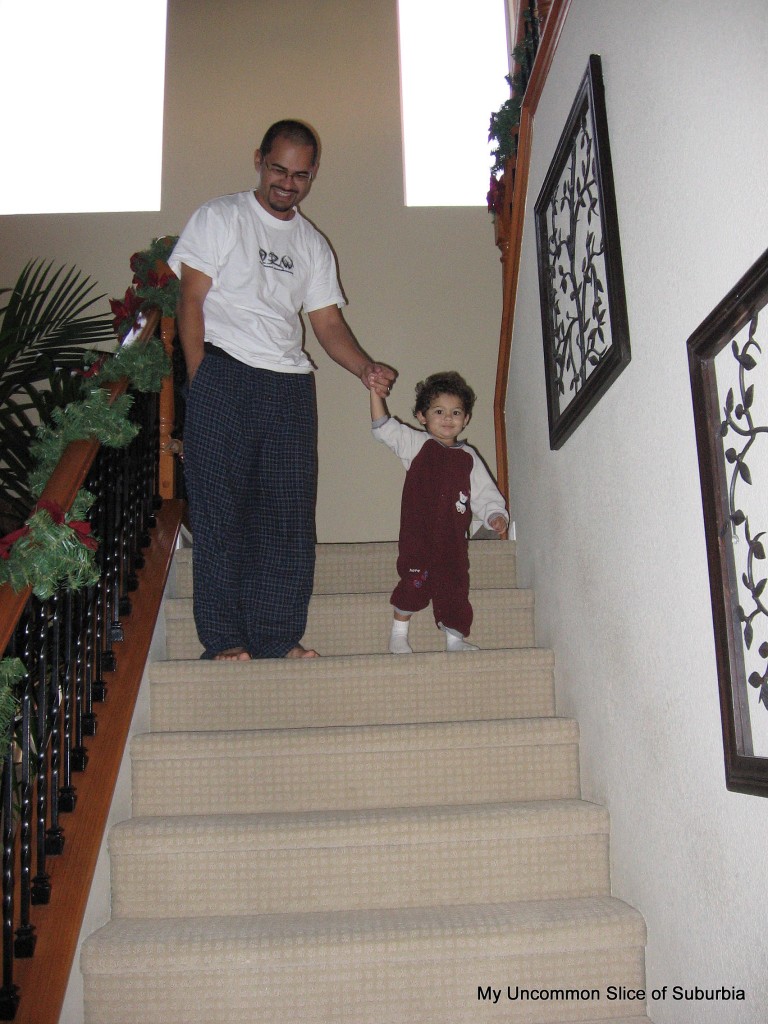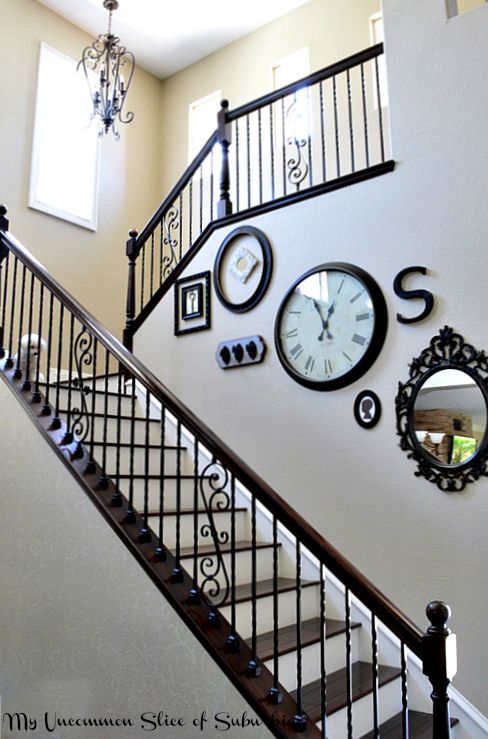 Since then I have painted the stair rails black, in 2022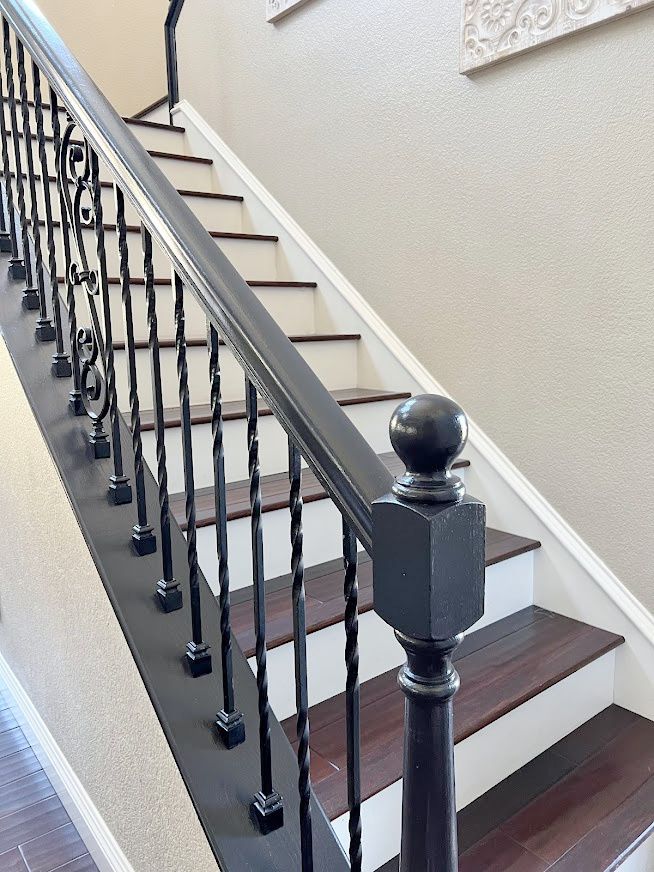 With three boys we were quickly running out of space. We converted a small storage room into a Craft/mud/play room which has come in very handy.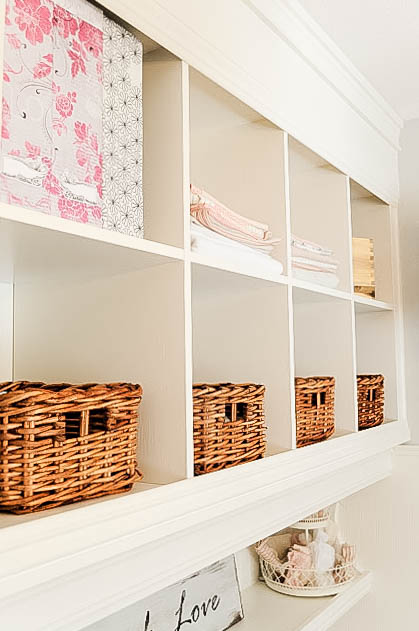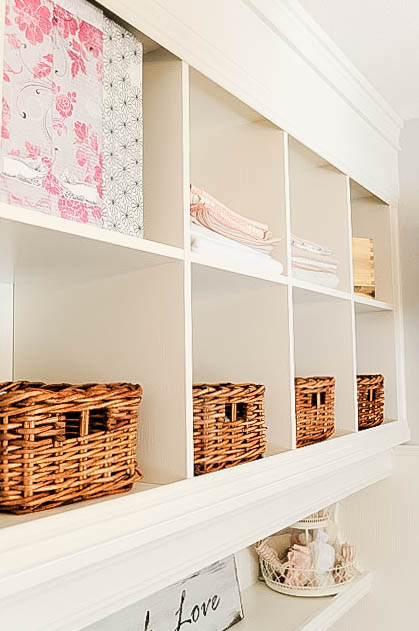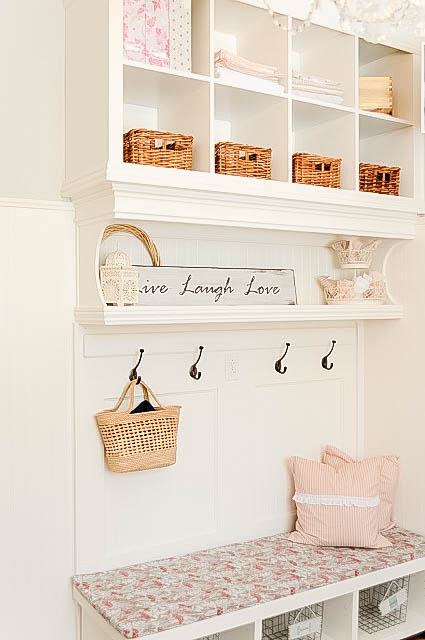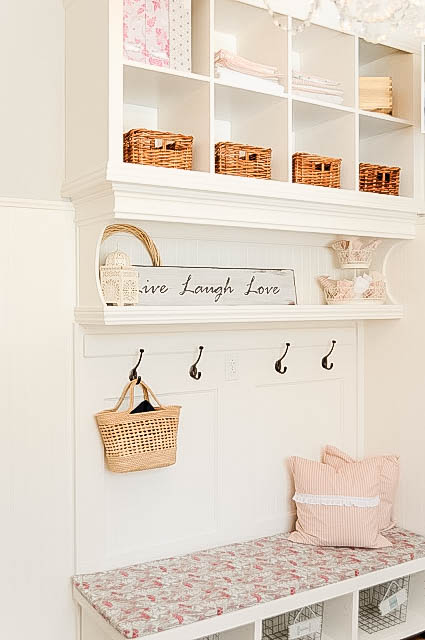 In 2010 we added wood floors to our Master Bedroom and updated the paint with a lighter shade and added sheer curtains, it's due for another update soon.
Before
We worked hard at updating our bathroom by painting the cabinets, updating the backsplash, trimming out the mirrors and painting the walls.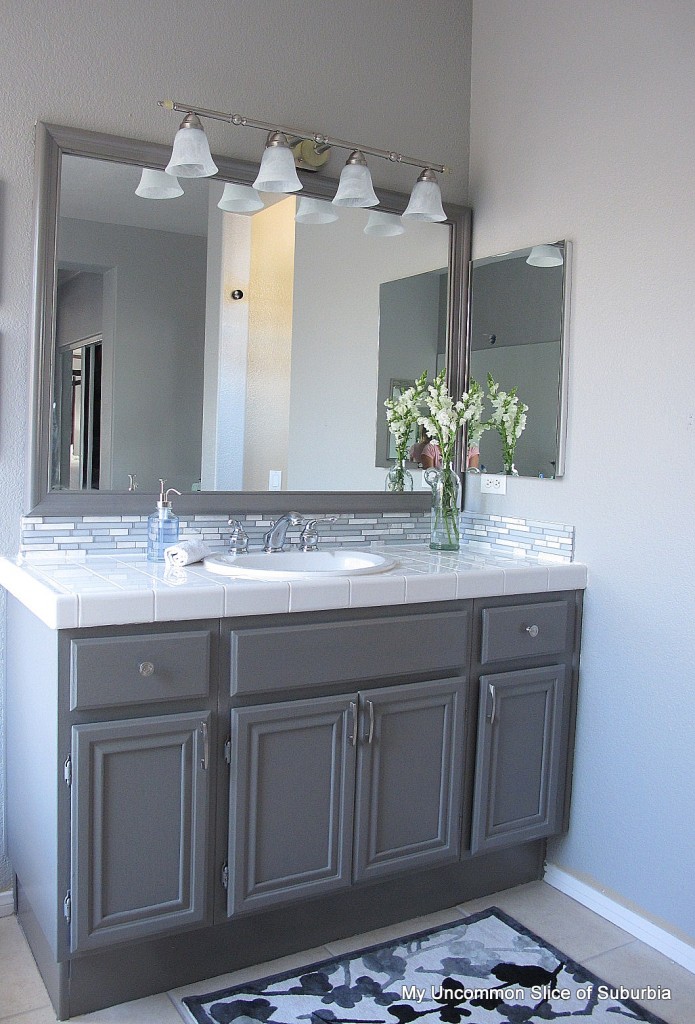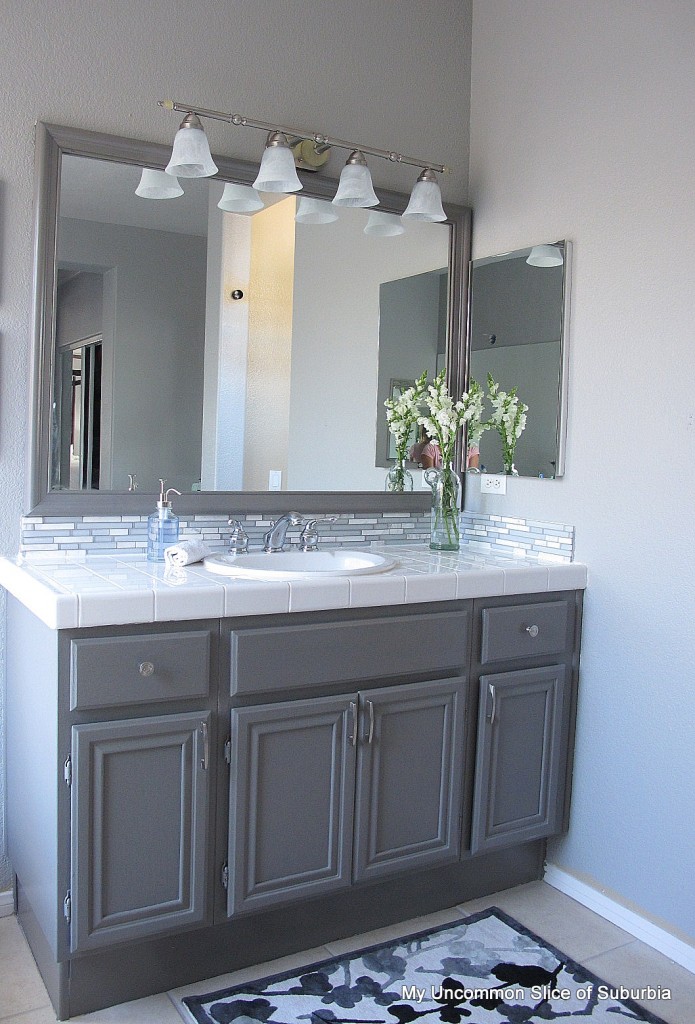 The before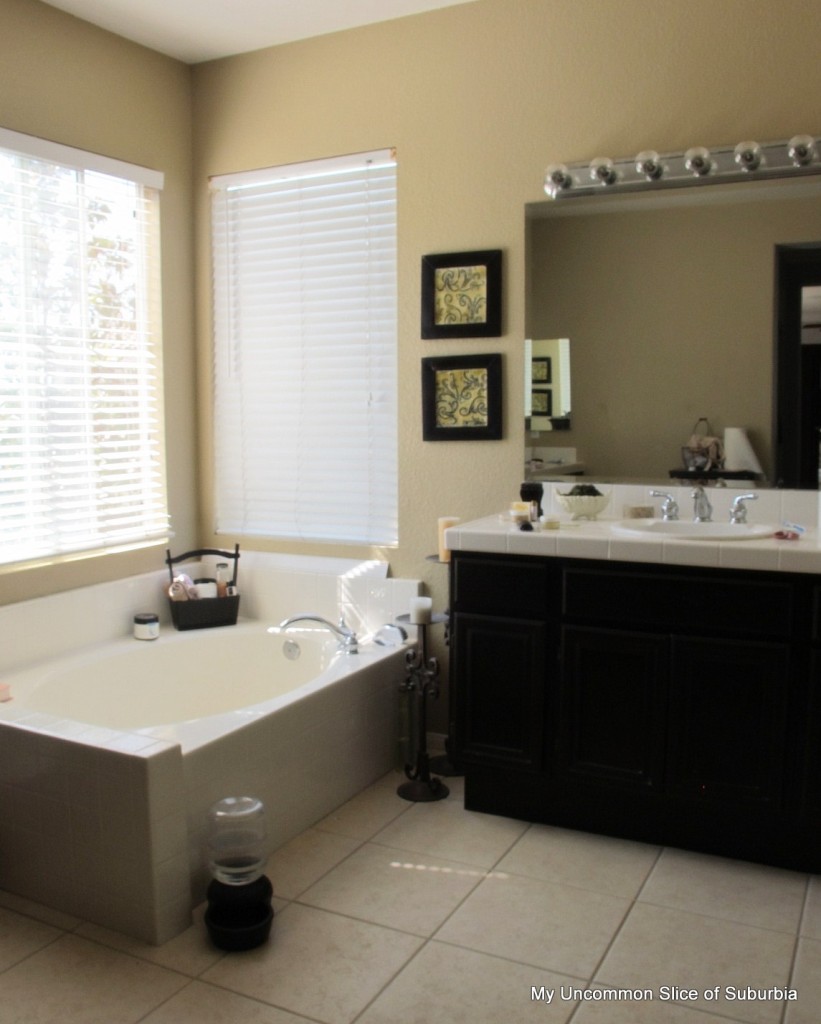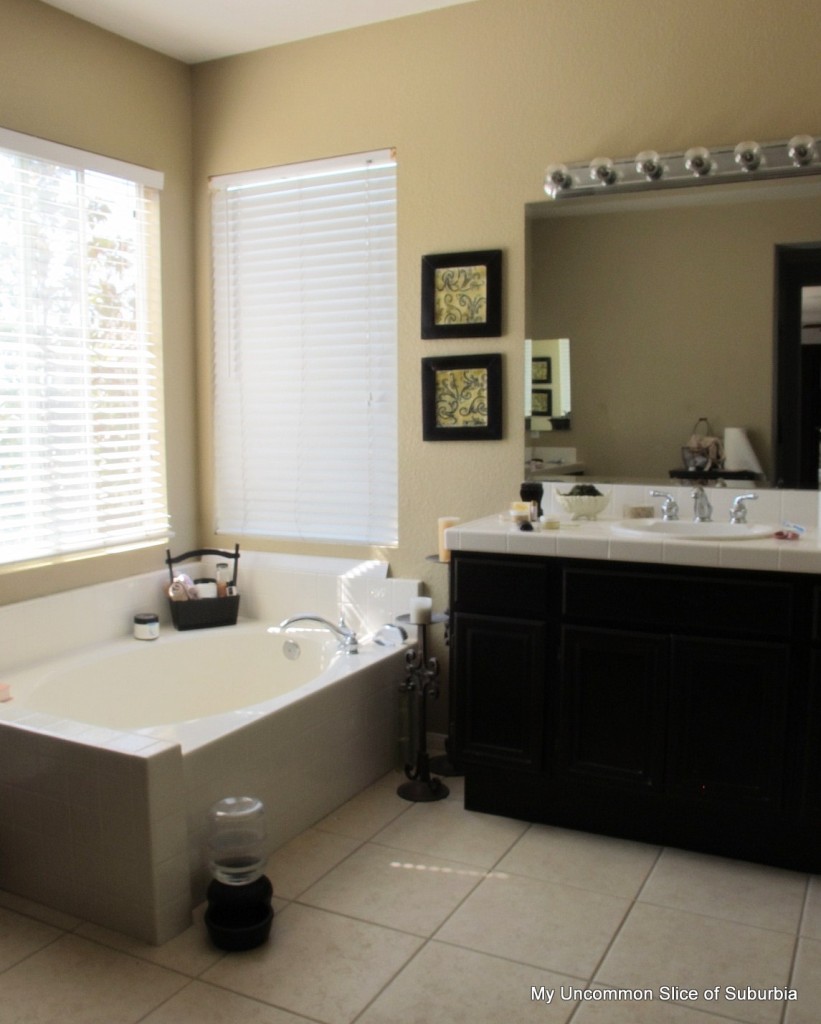 Back in July of 2011 a candle burned our Guest Bathroom down, we were very fortunate that was the only loss, everyone was safe and we were able to rebuild.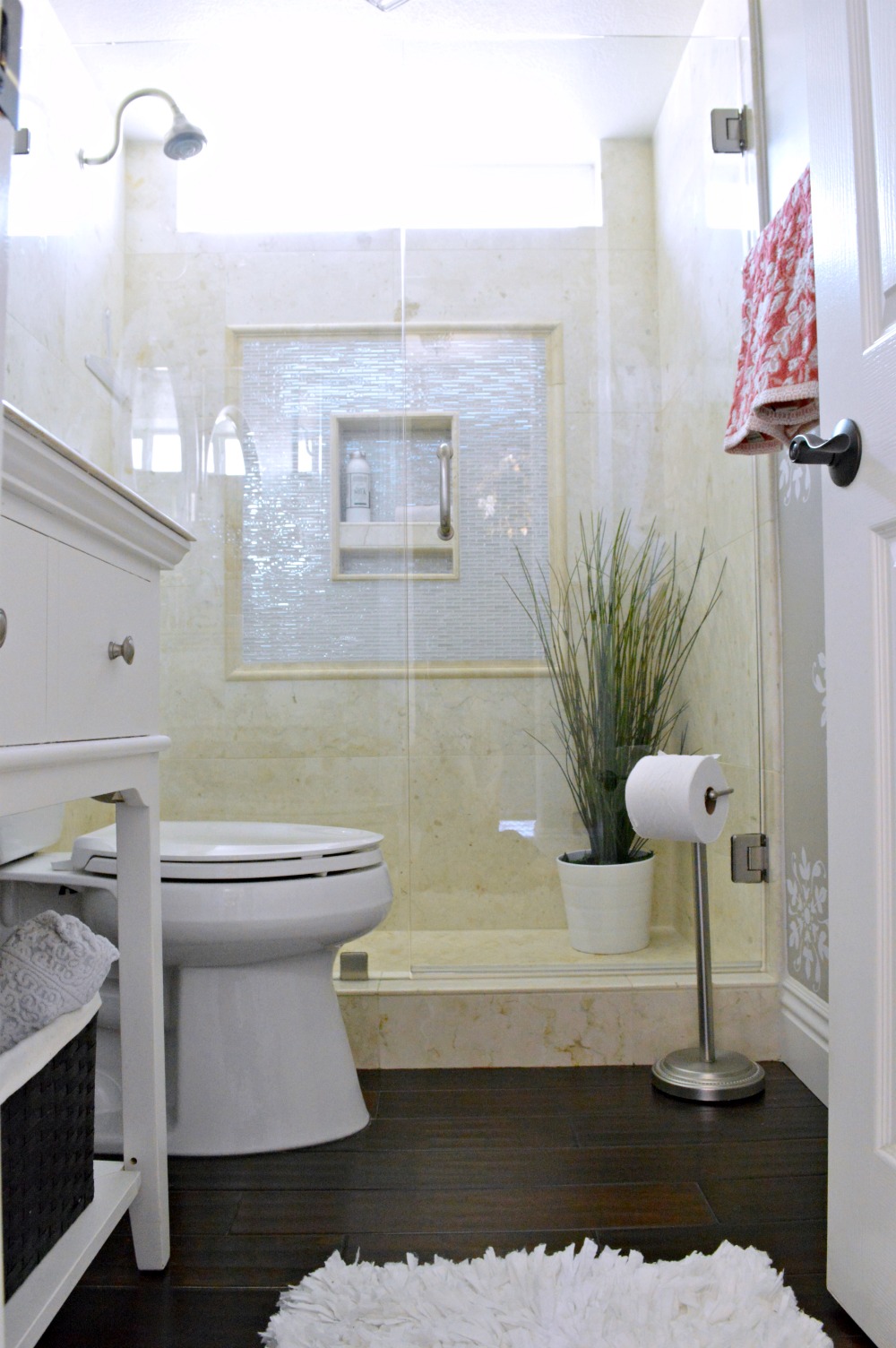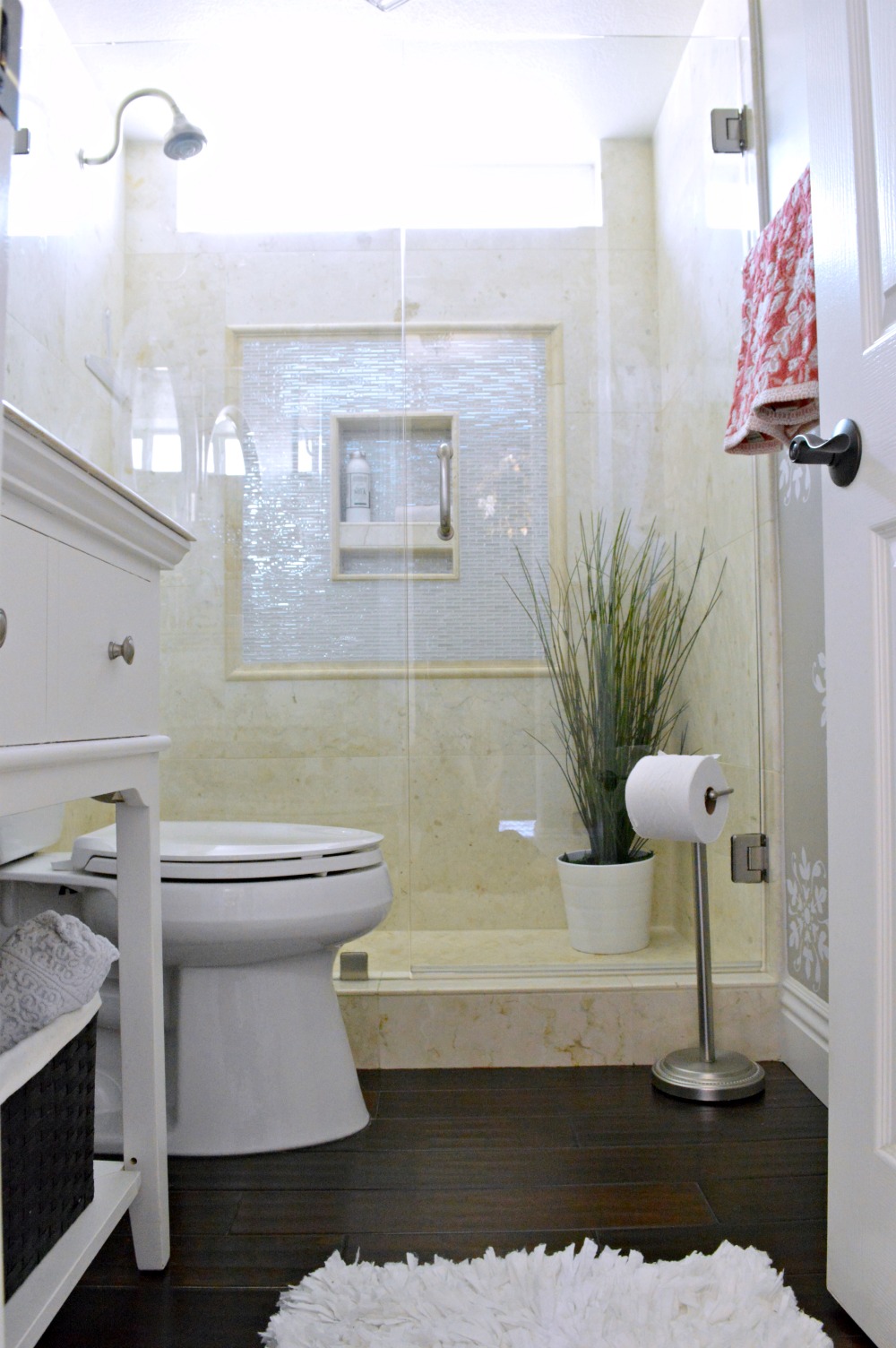 Since then, as one of my first covid projects, I added peel-and-stick wallpaper and we took the wood flooring out after a leak damaged the floors and replaced it with tile.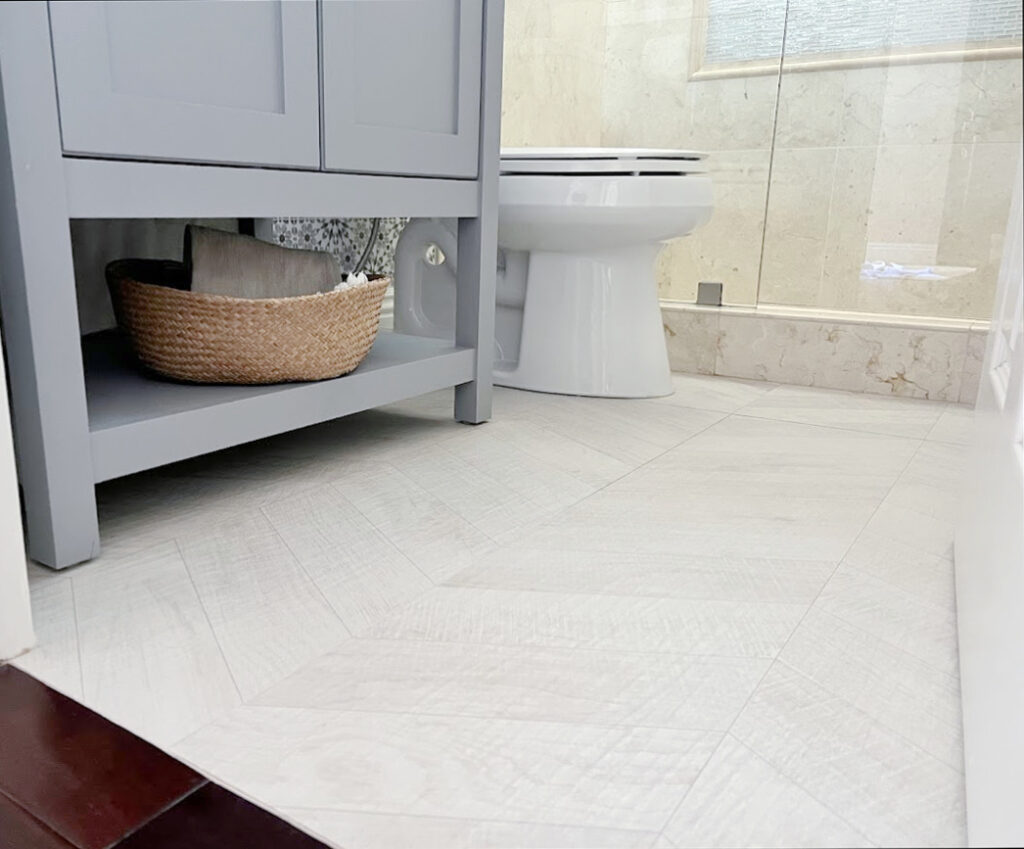 We have had a lot of unexpected things happen to our home like this huge AC leak we walked home to on a hot summer day.  Instead of dwelling on the negative we pick up the pieces and move on, besides it usually turns into a new type of project for us.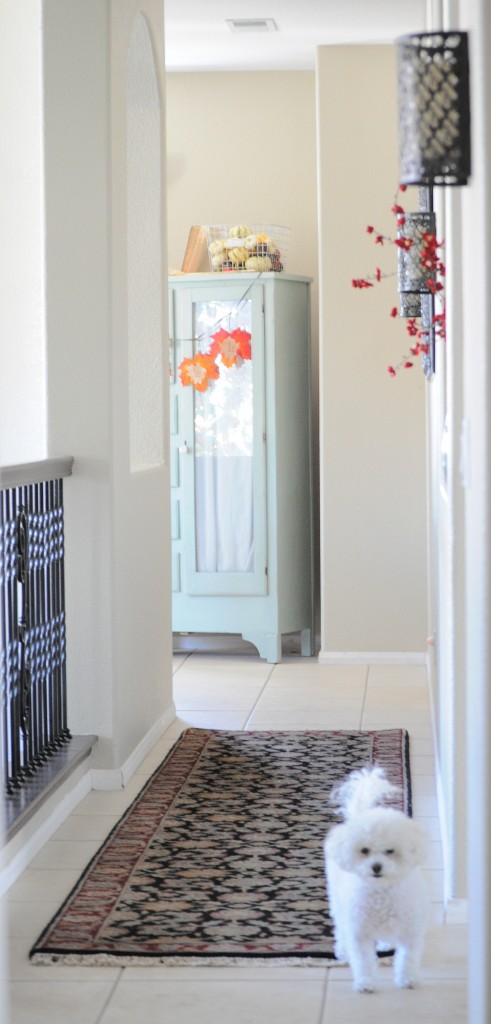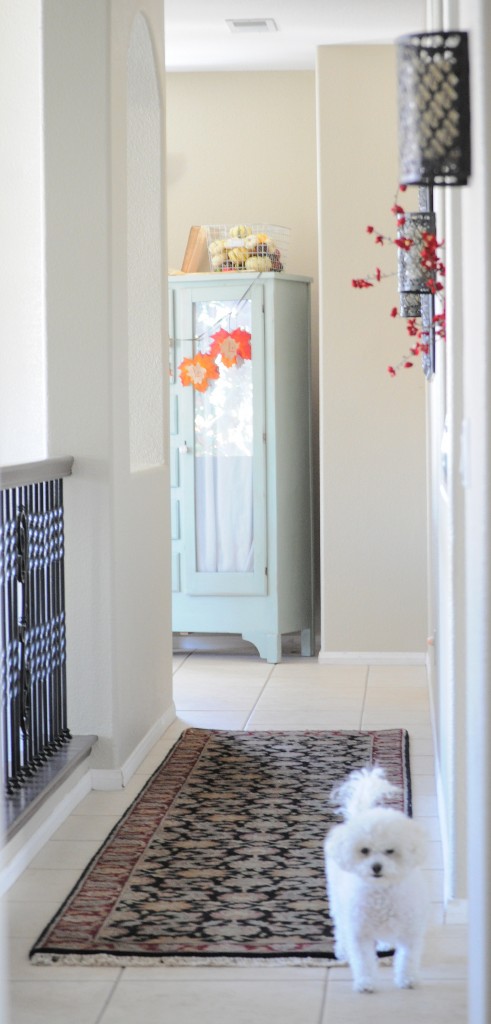 At the beginning of 2012, I tackled the Loft by repainting the desk and bookshelves so I had a space to work. On the other side of the loft we added a sofa and TV which makes for a cozy hangout for the boys.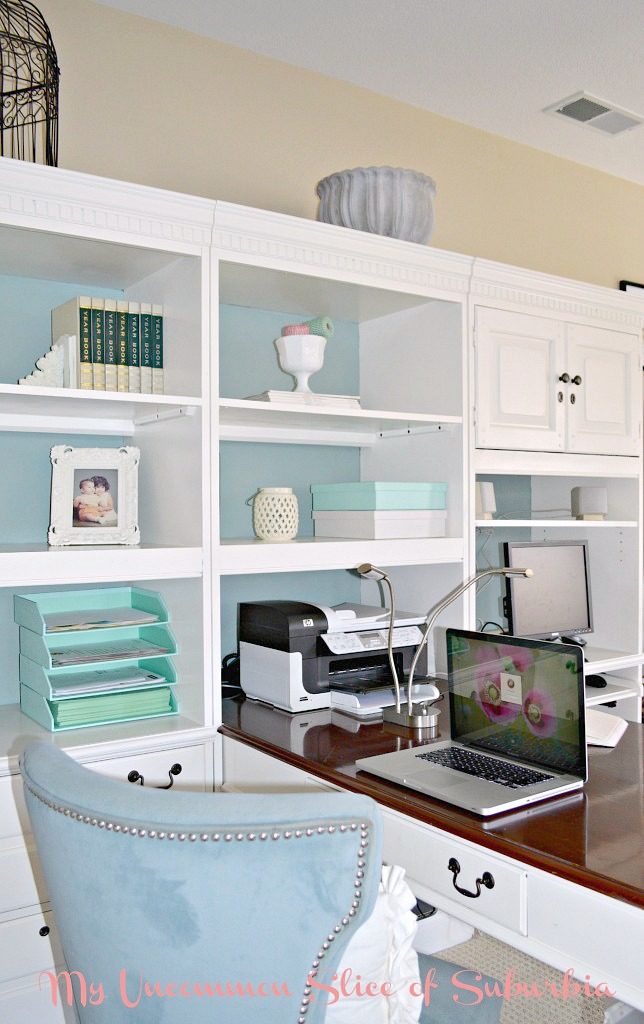 Before, I know right?
And in 2022, we completely transformed the loft into a hangout office space.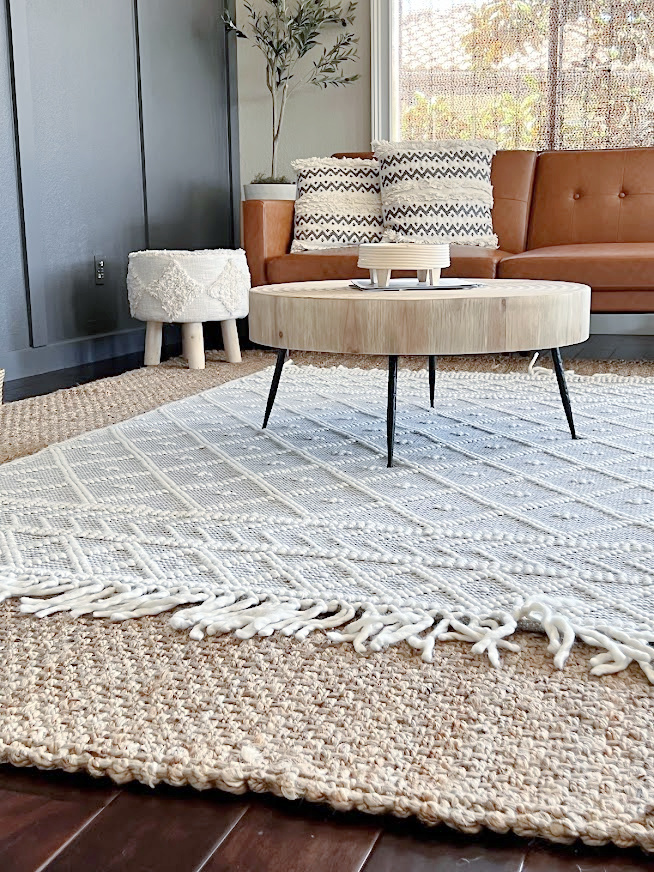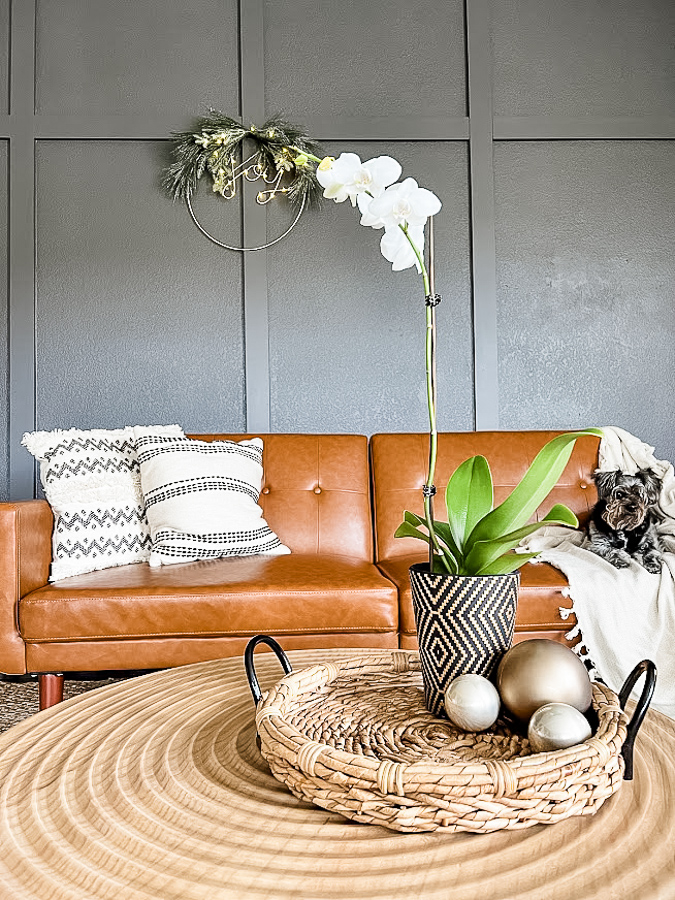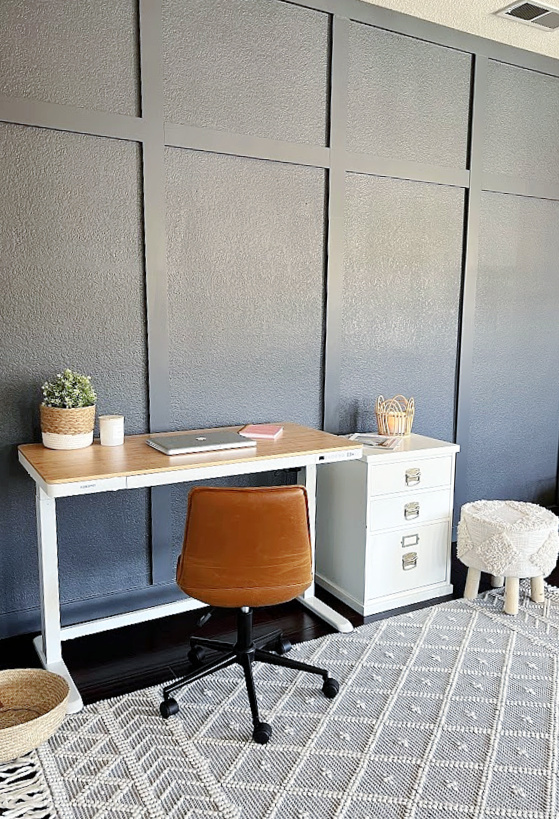 We had lots of fun transforming the boy's bathroom into a beachy escape for them. In 2023 we will be gutting this bathroom and giving it a whole new look.  22 years with 3 boys, the bathroom has taken a huge beating.
The before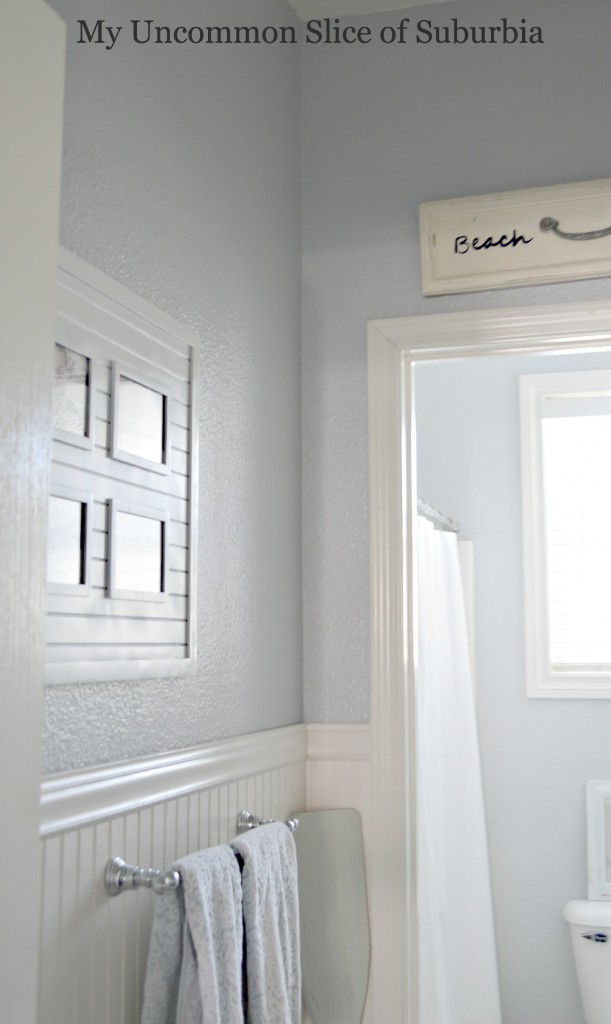 Living in San Diego we are blessed to have wonderful weather so we have created a space where we can relax and entertain in our backyard.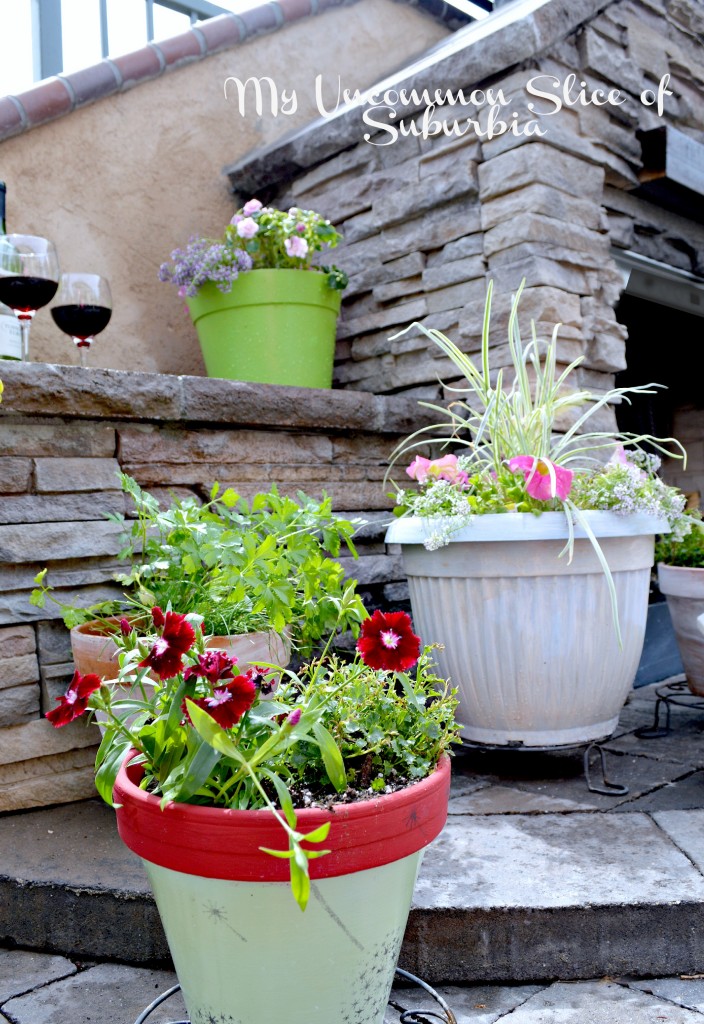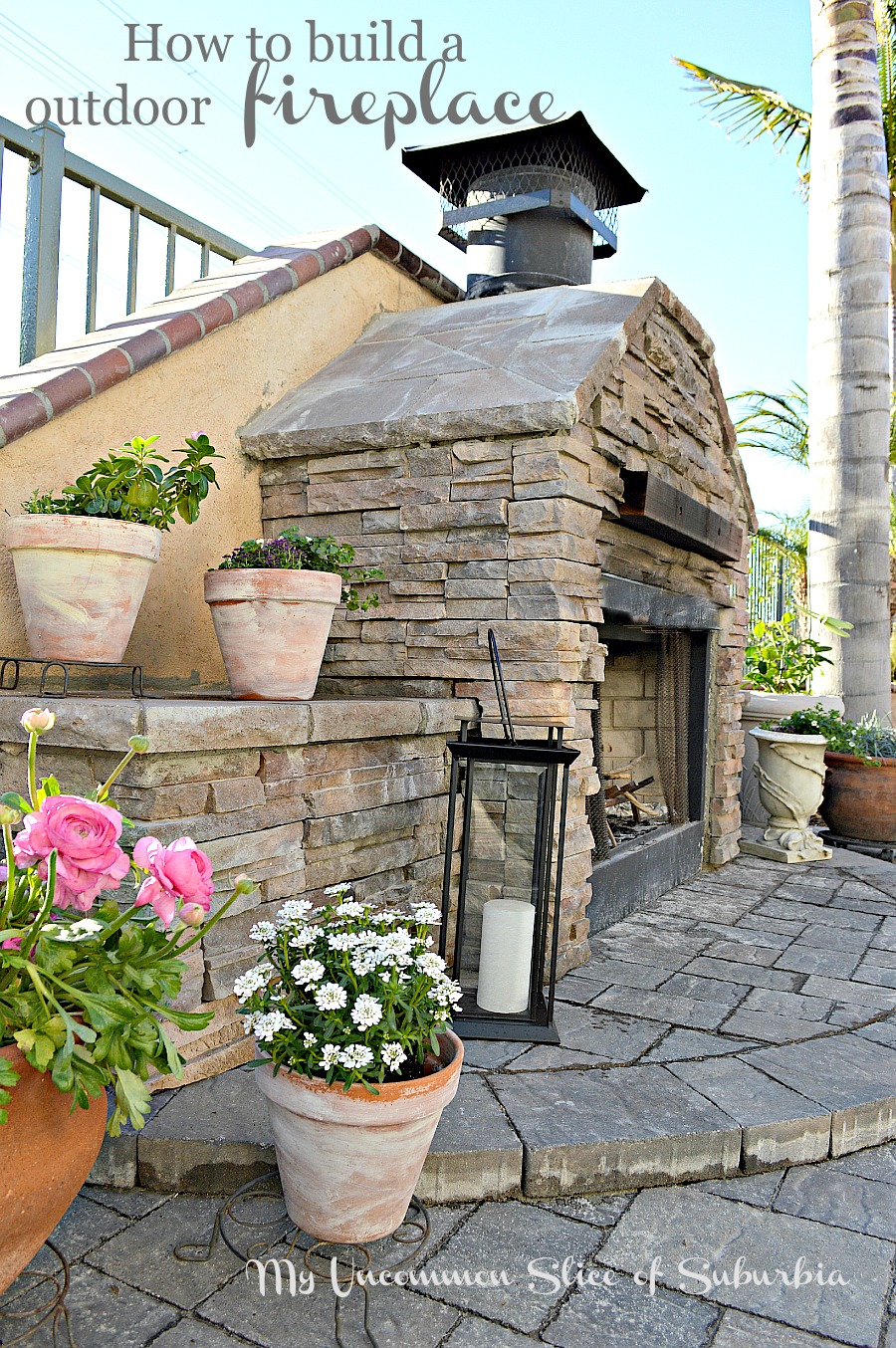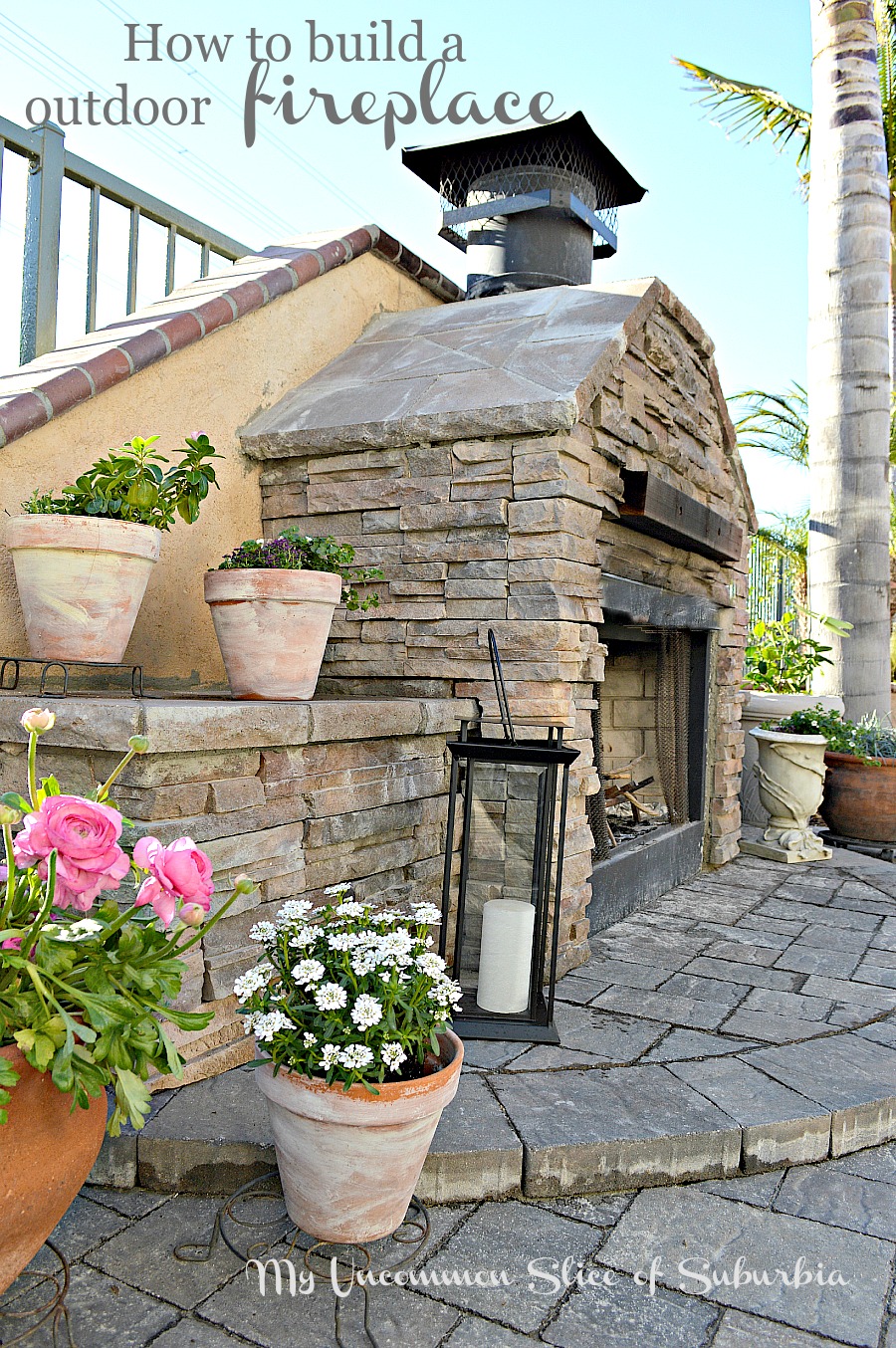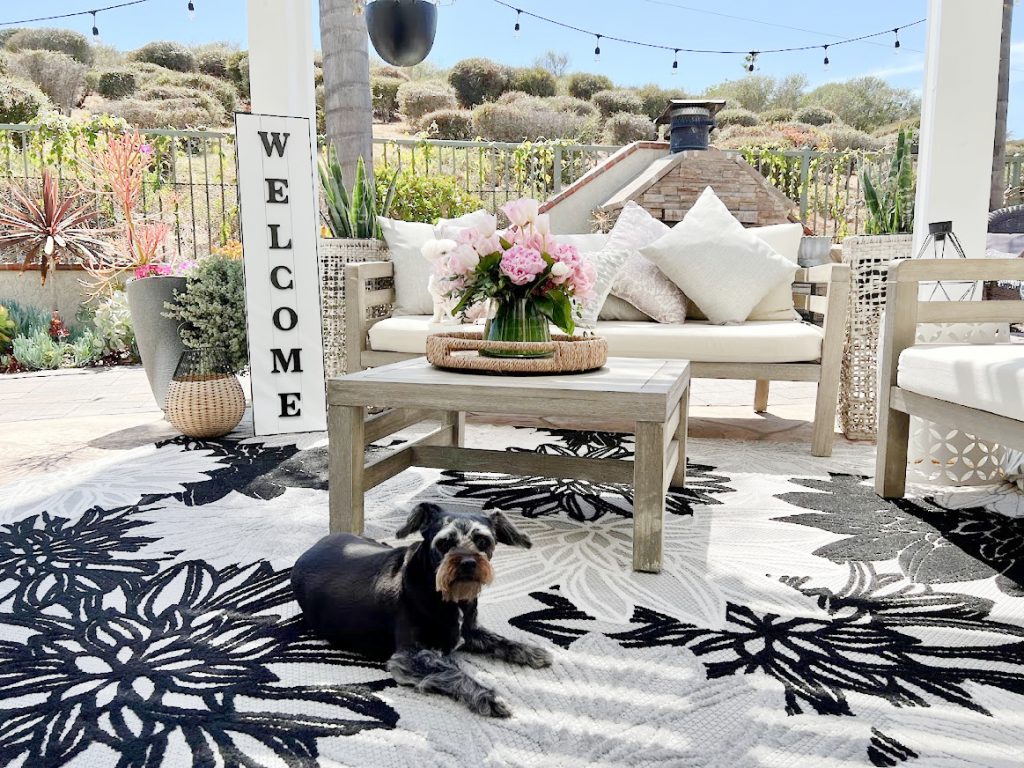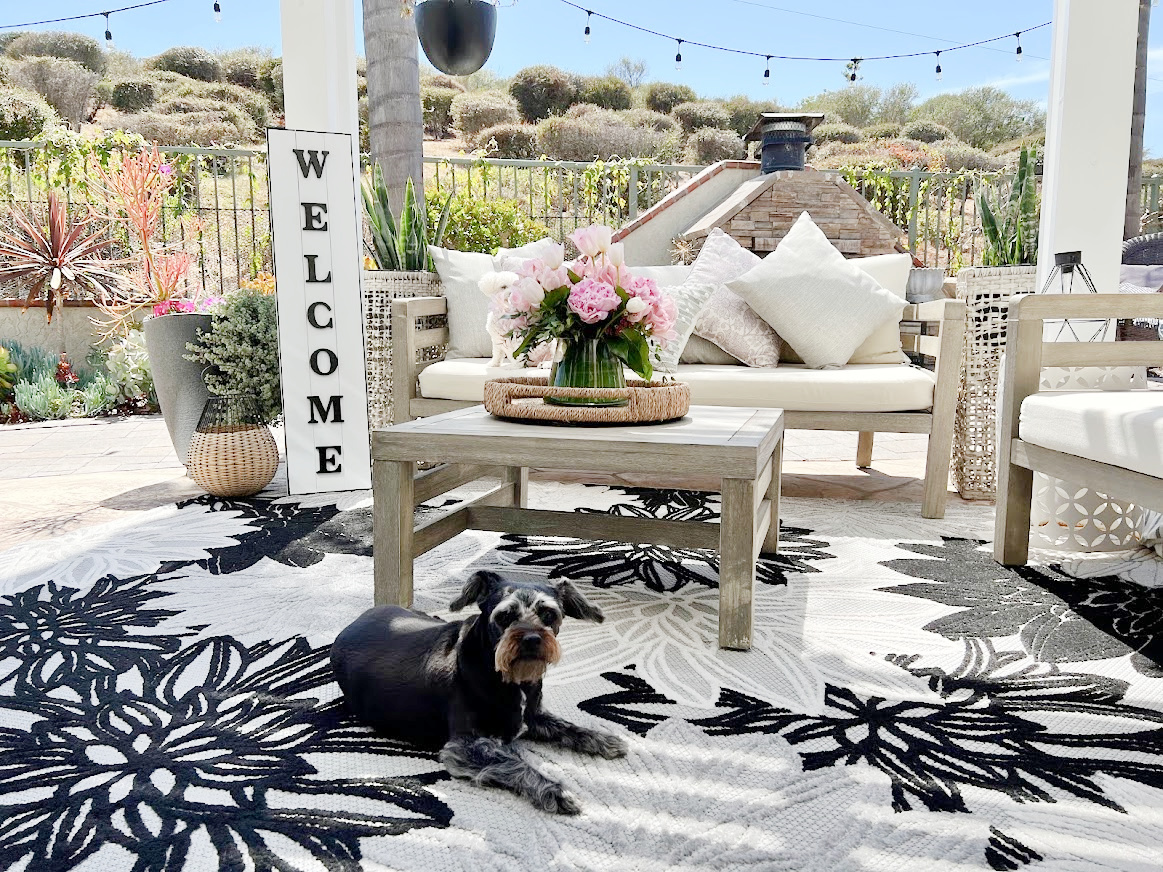 Hope you will stop by and visit us again soon, chances are a furry friend will greet you!
I think that completes the tour, thank you so much for stopping in.
Ray and Kristin