Dutch Boy Route 66 paint in the bathroom
Our master bathroom has always been an afterthought. Since it is only used by our family It was just a modge podge of stuff. We  finally decided it was time to give her a little makeover with paint being one of the main elements in transforming the space.
I knew right away I wanted Gray but it  is such a hard color to pick.  Why is it that something so easy, like choosing a wall color, puts me into a panic attack?
After much deliberation, I went with Dutch Boy's Refresh,  Route 66, on the fan deck it looked sophisticated and elegant, exactly what I was after.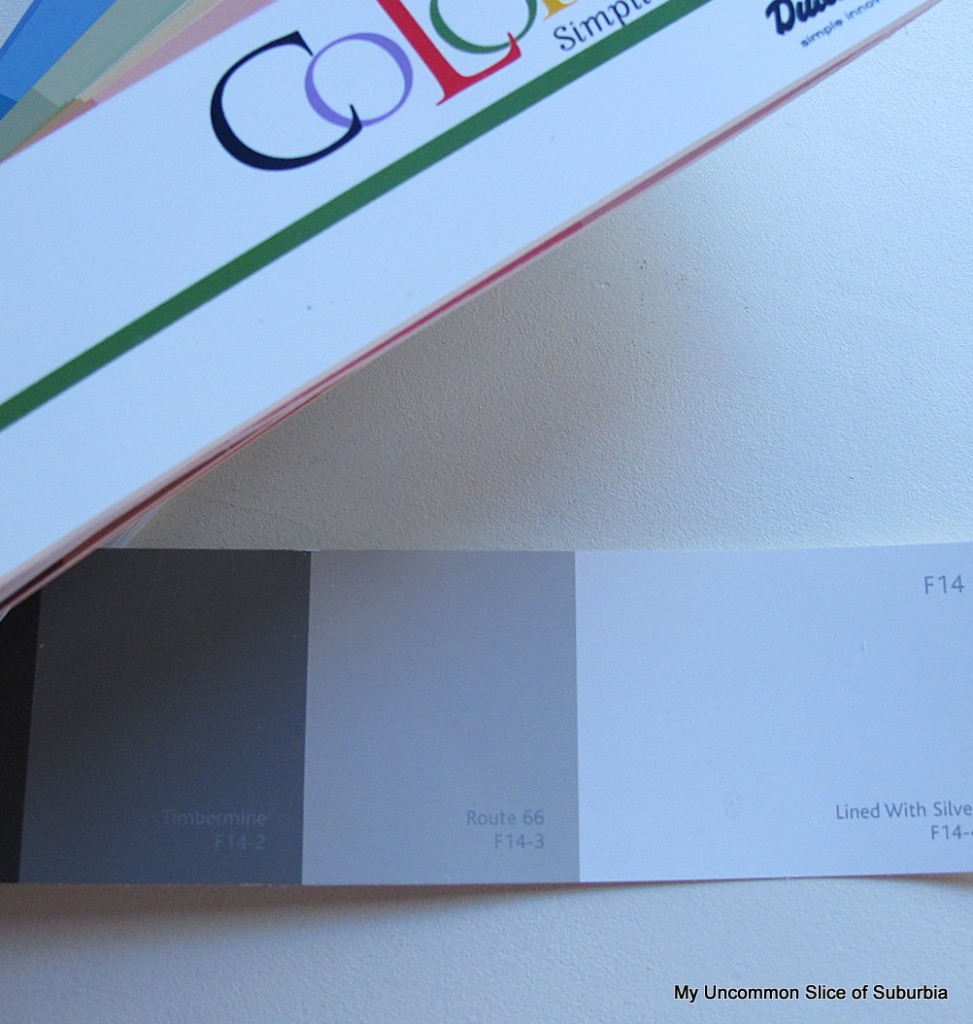 I also needed to choose something that would work in the bathroom and this particular paint has Arm and Hammer odor eliminating technology, perfect!
 After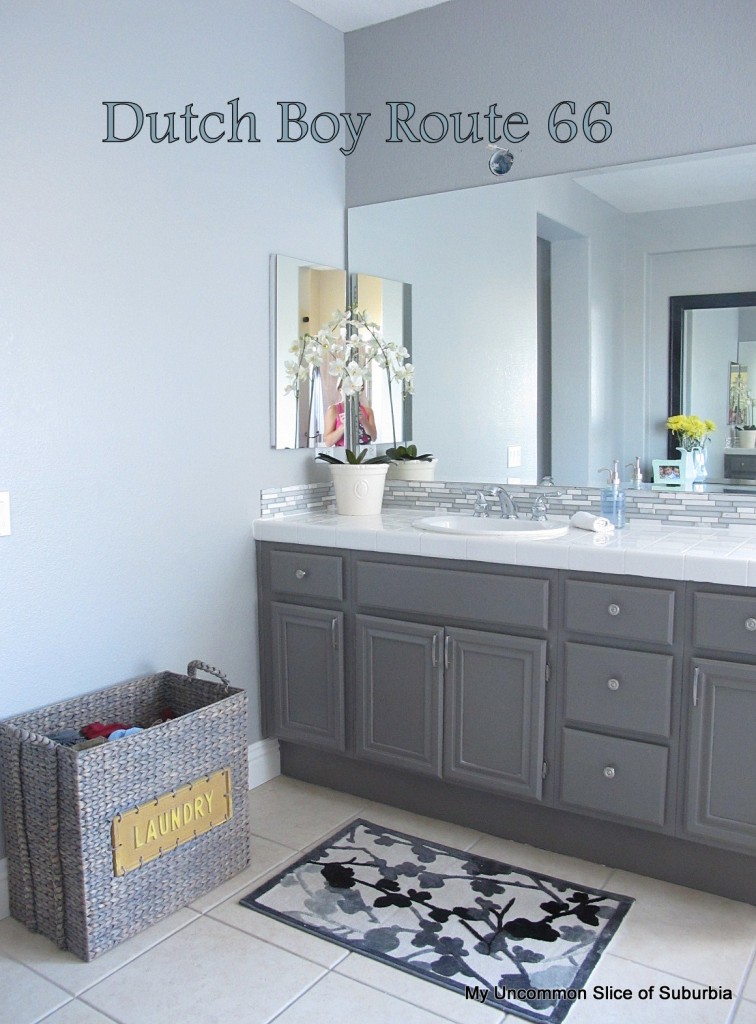 Before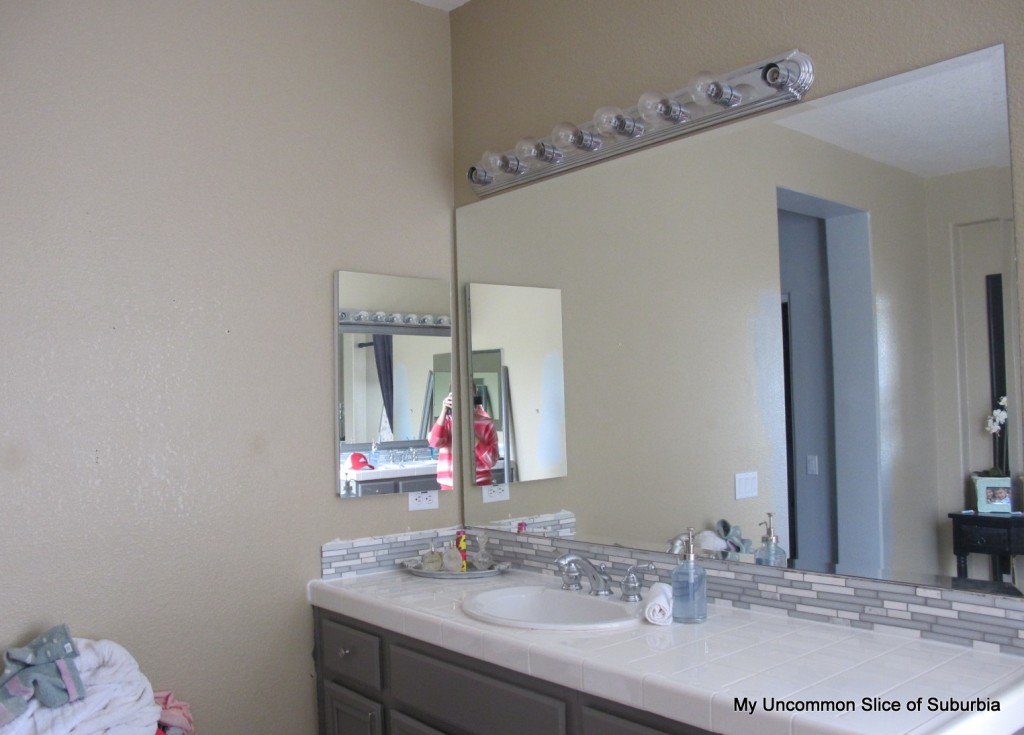 Hey wait, why does the huuby's side get the framed out mirror and lights first? No Fair.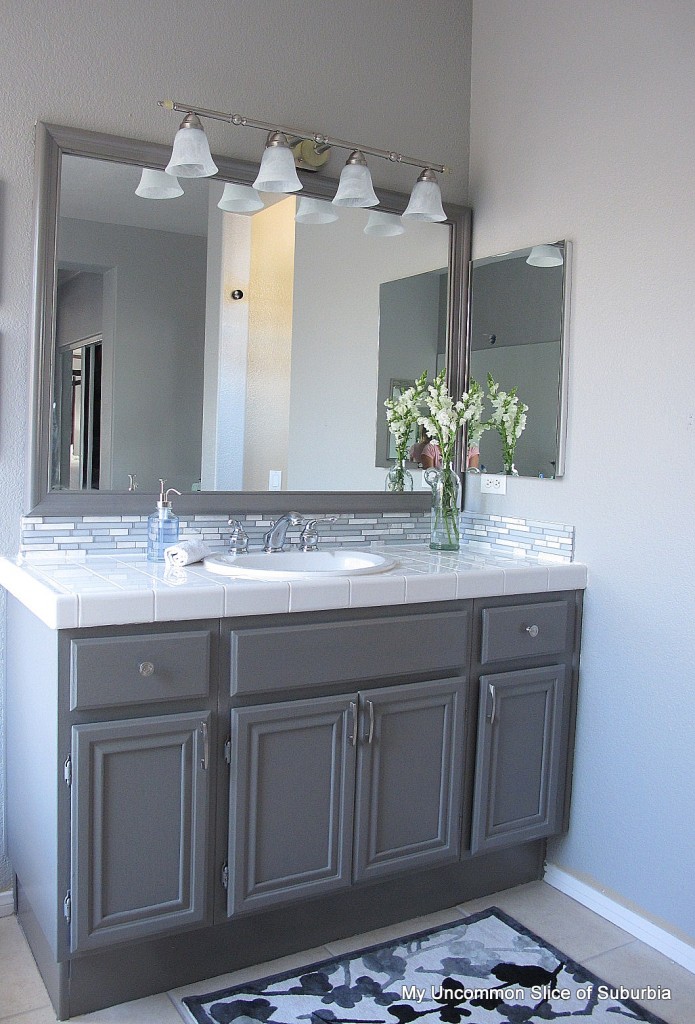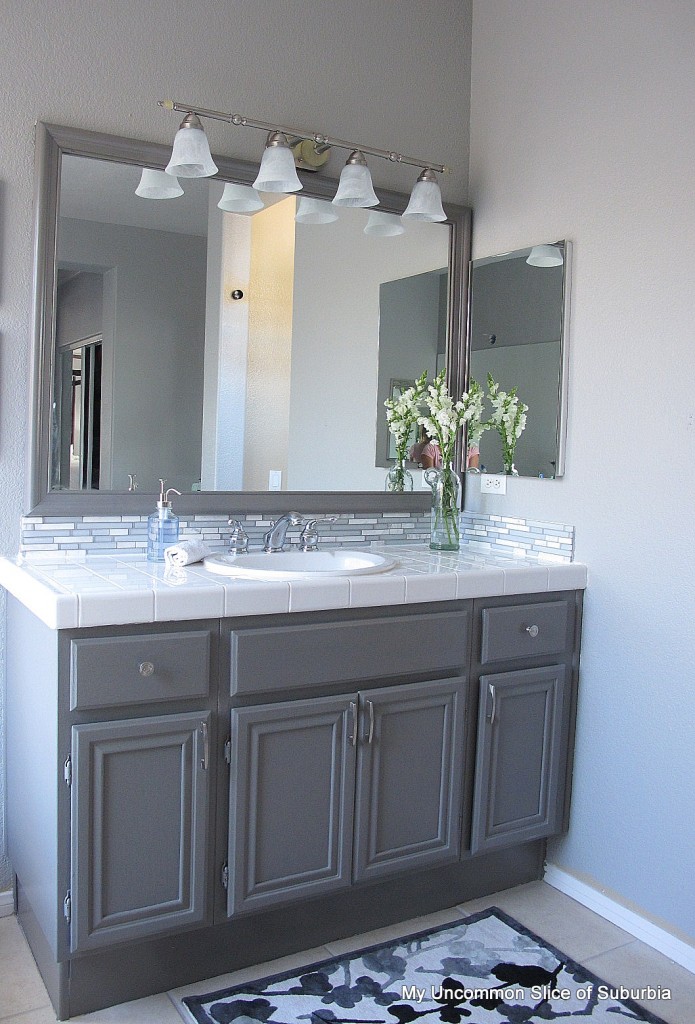 This paint went on like butter on bread, super easy, and the best part is I only needed to use 1 COAT OF PAINT!!! Do you know how much time that saved me, I love that!
 It really is amazing how much gray can brighten up a room.  Have a fabulous day!