Sprucing Up The Yard With Upcycled Dollar Store Planters
This post may contain affiliate links
I absolutely love the lazy days of summer so I did a little sprucing up in the backyard using some dollar store planters and lots of flowers.  Summer is all about bonfires, grilling, beach days and pool days, sleeping in, the smell of suntan lotion, and good times with the people you love. Sure the kids can get on each other's nerves (and mine) but it sure beats homework, tests, packed lunches, and running from place to place, right!
We love to entertain so sprucing up the yard is something I love to do every spring.  We have been lucky this year with lots of April showers, you know what that means, all those flowers are just going to keep getting bigger and bigger!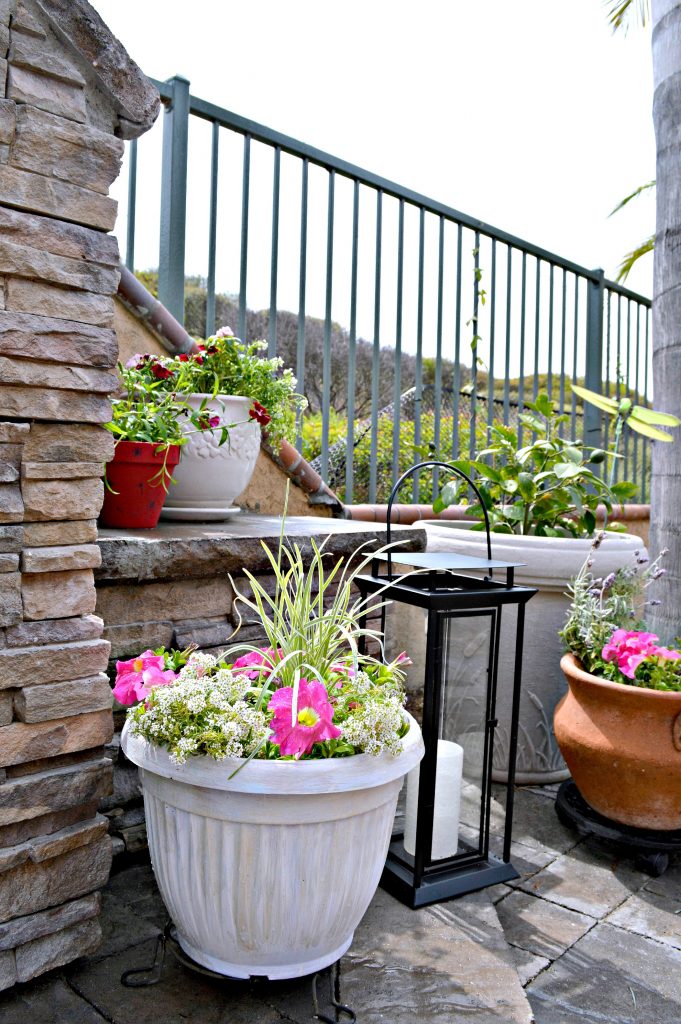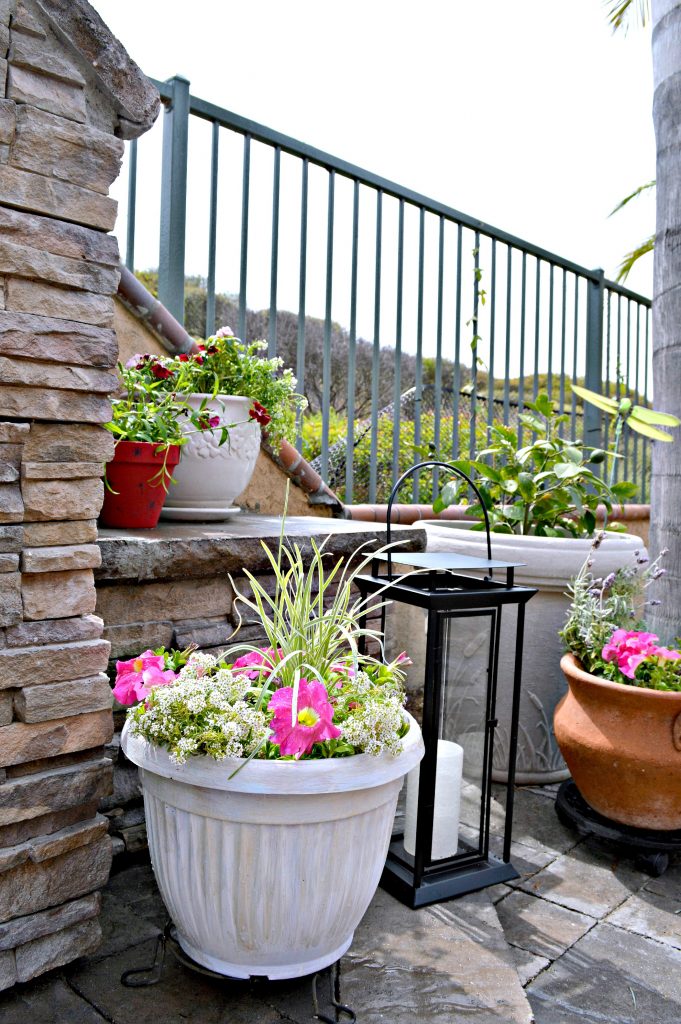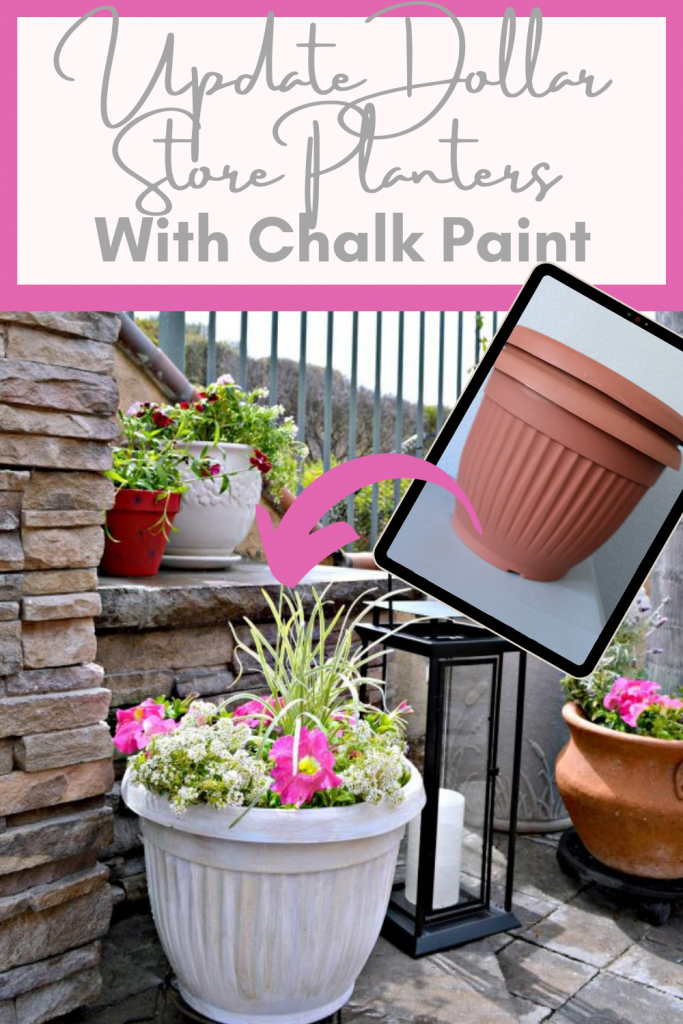 I found these plastic flower pots at the 99 cent store, score! They were the perfect shape and size, they just needed a little extra love so they no longer looked like plastic.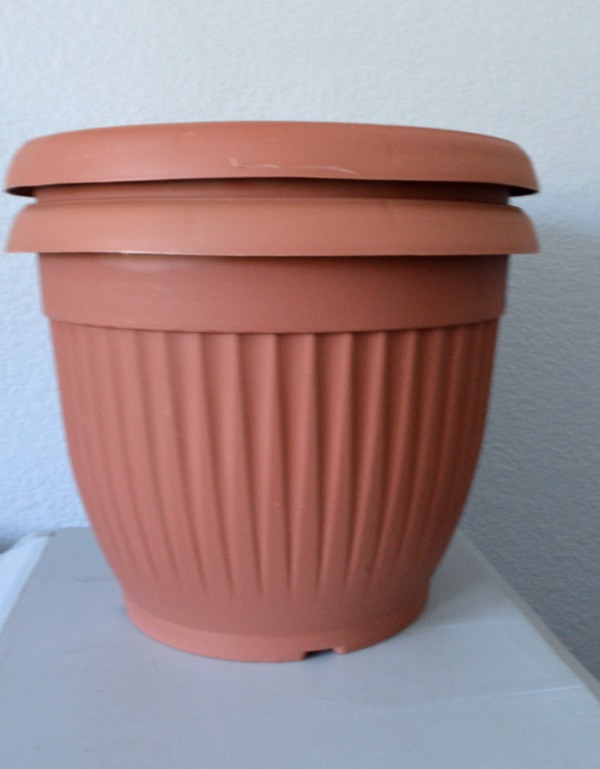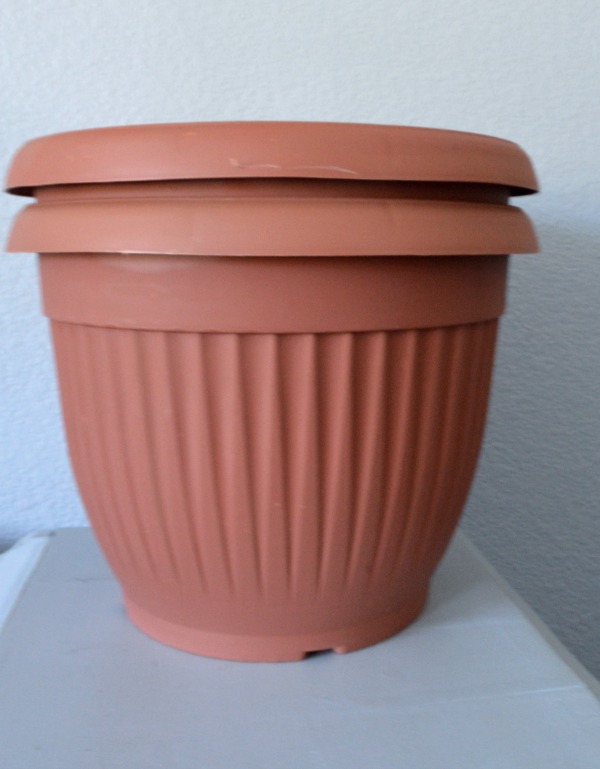 Project Supplies
Deco Art Americana Chalky Finish Paint, 8-Ounce, Vintage
Deco Art Americana Chalky Finish Paint, Lace
Americana Decor Creme Wax   Or Minawx Sealer
Foam Mini Roller
Angle Trim Brush
Plastic pots

Minwax Wood Stain, Ebony
I gave my pot a quick wipe down with a damp sponge to get any residue off.  If you are working with used pots you may have to give it a light sanding.  Next I gave it 1 coat of Americana Decor Chalky Paint in the color serene. Chalky paint dries very quickly so I was able to put my second coat on right away, this time I used the color Lace.  Next, using a paint brush I very lightly painted on a coat of dark ebony stain.  Using a damp cloth I wiped the whole pot to take off any extra stain and give it that aged look. Lastly, I gave it a quick seal using a paint brush. (you can use a Minwax or you can use the cream wax, both will protect the pot)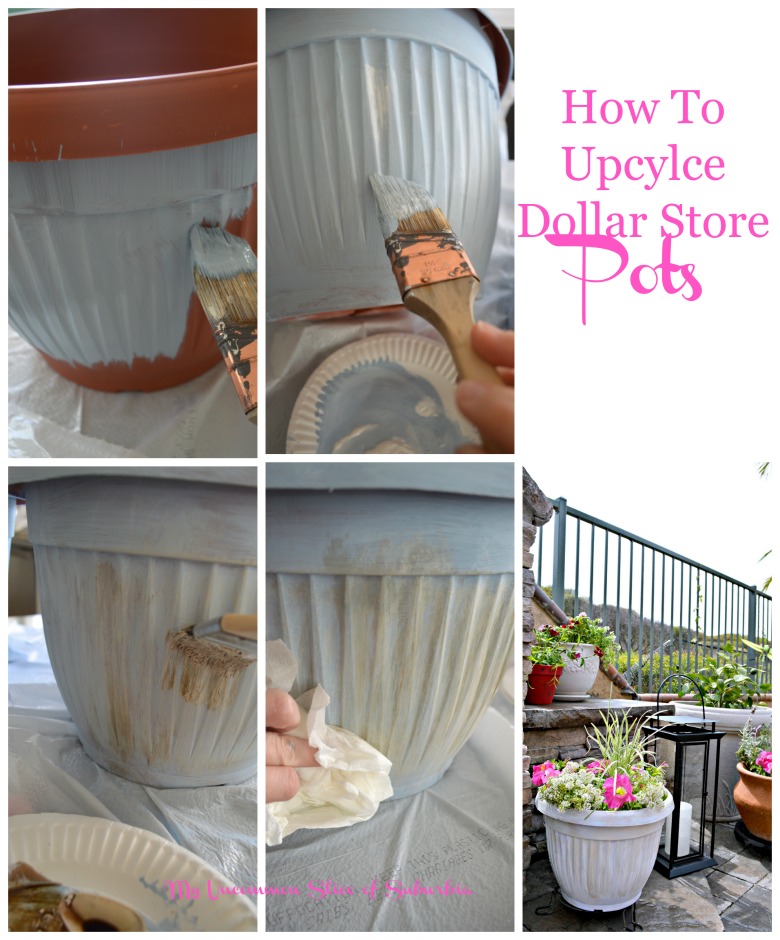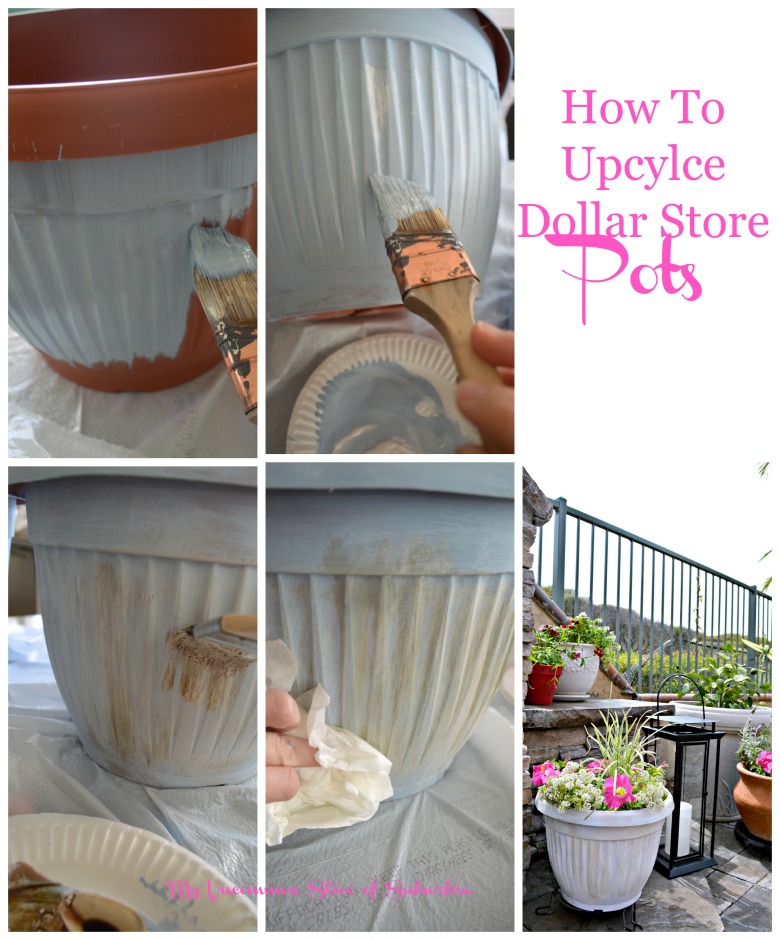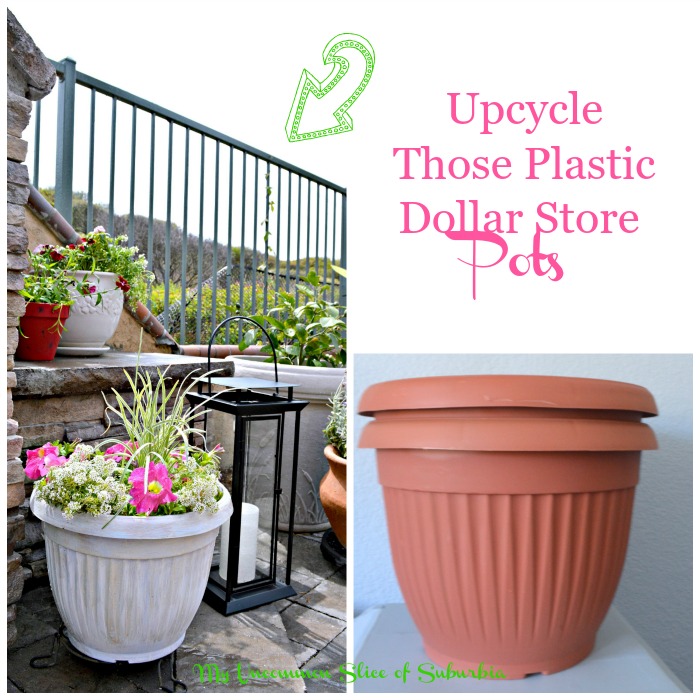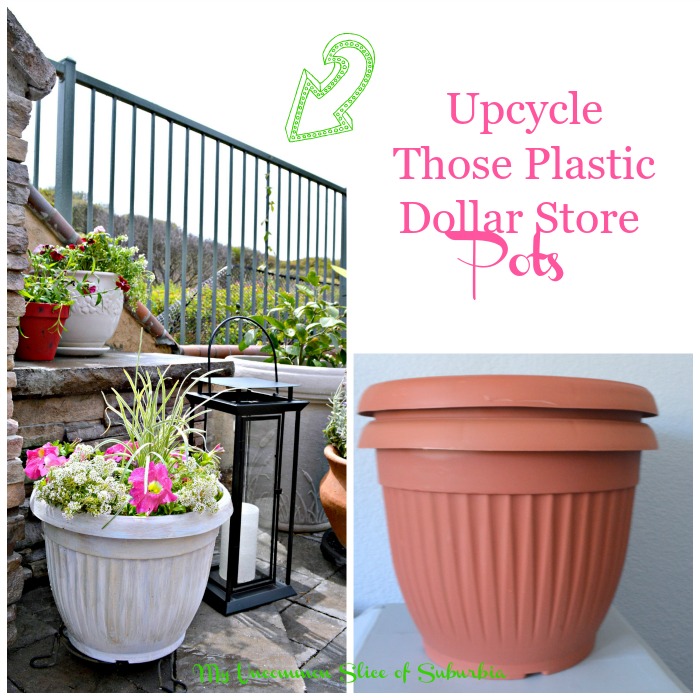 That's it! Aren't they cute?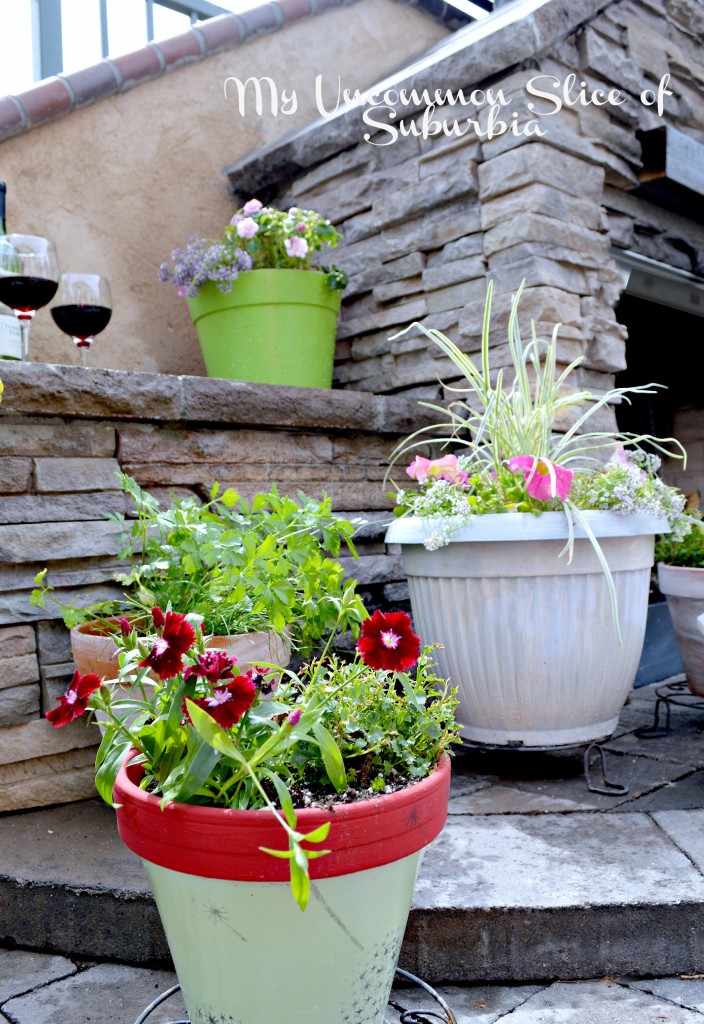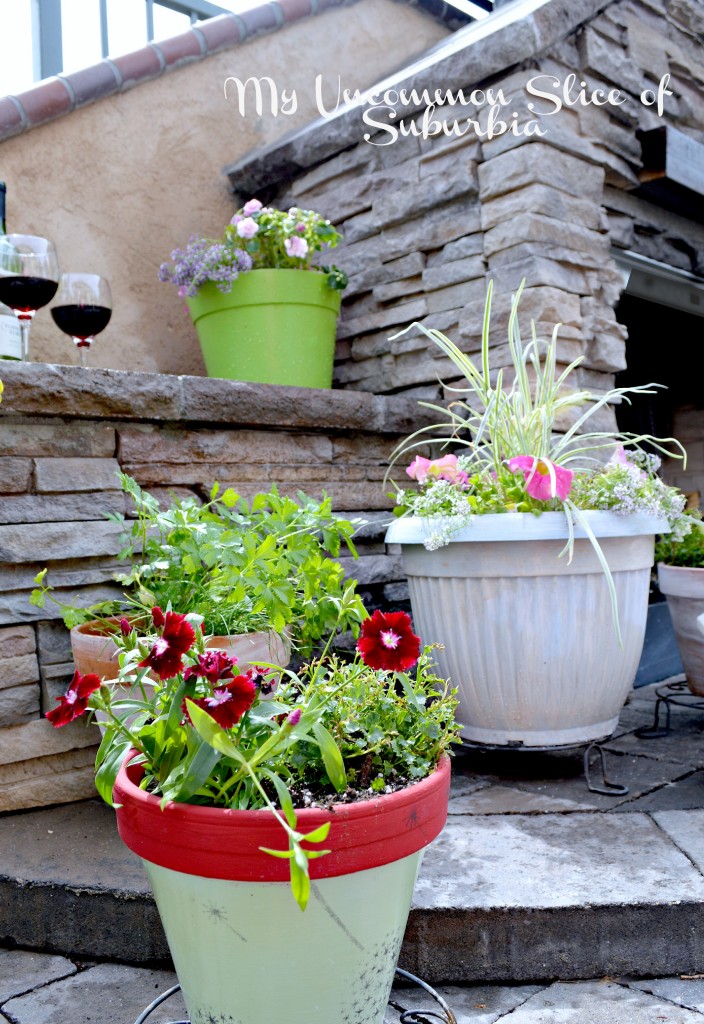 This is going to be our first summer enjoying our new outdoor fireplace we just completed a few months back.  You can read all about it here and find out how to make your own.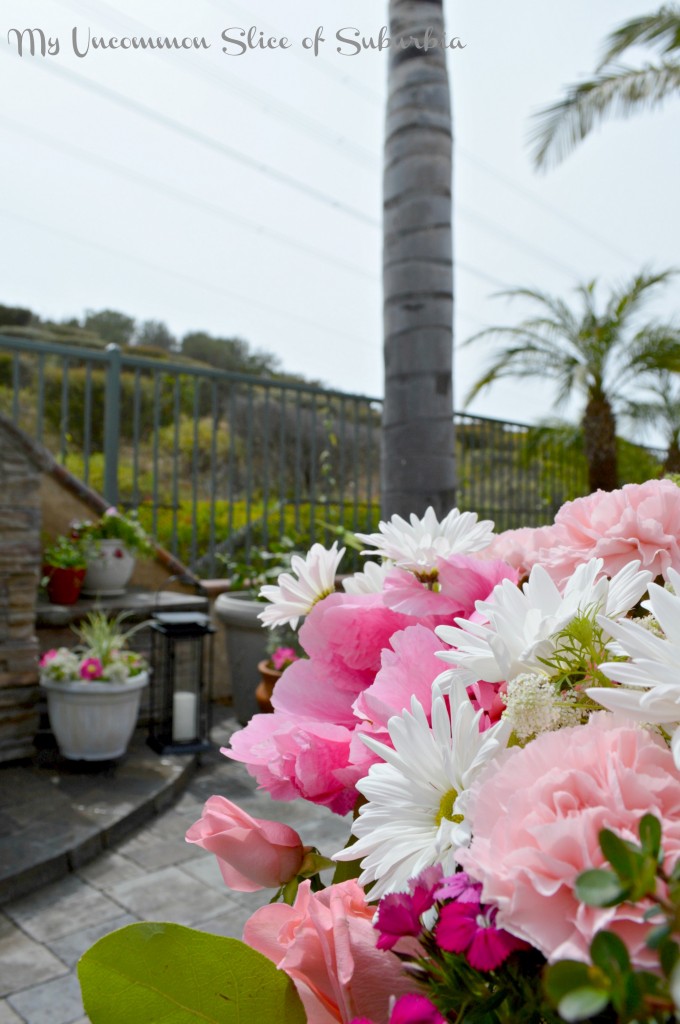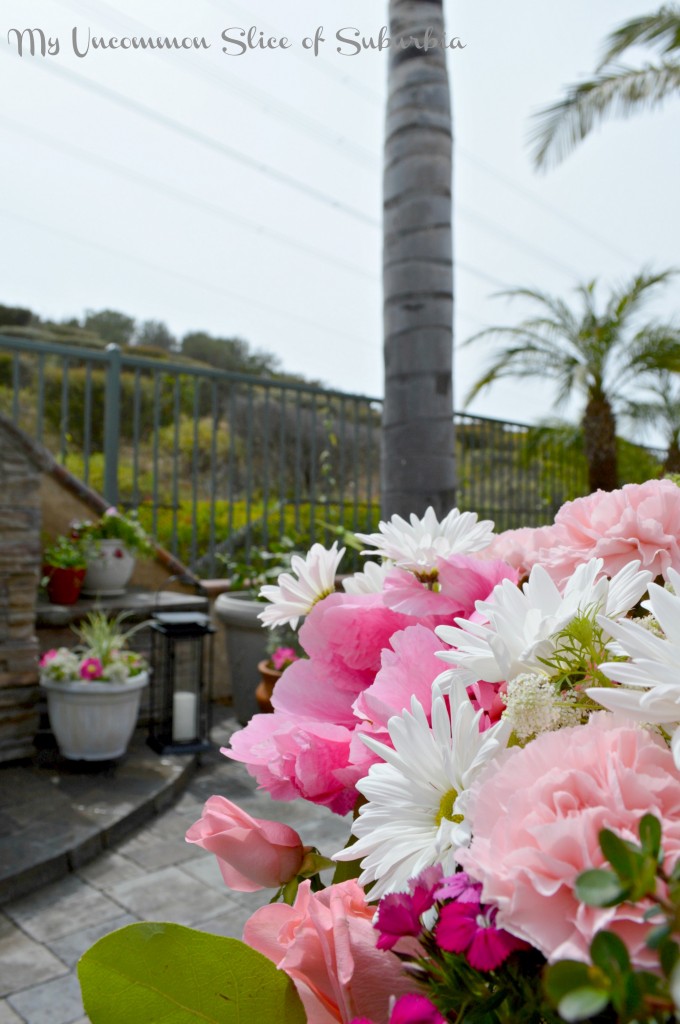 I simply decorated it with lots of flowers, a few comfy chairs, some accessories from the 99 cent store, lanterns and a bottle of wine to enjoy.  We need to complete refinishing our table and stringing lights then our yard will be ready for lots of entertaining!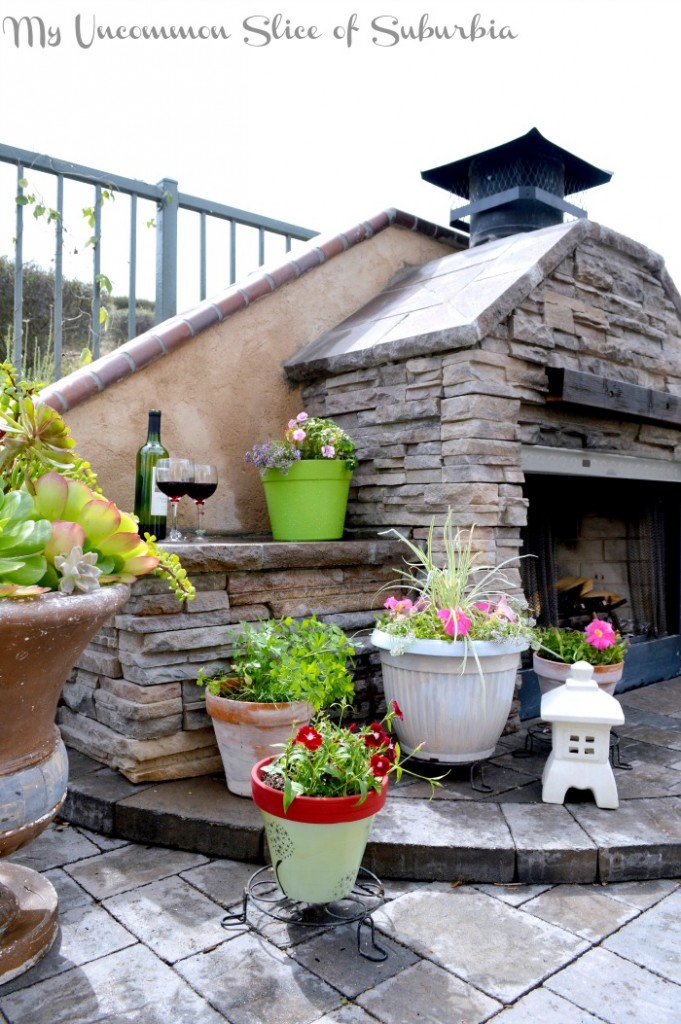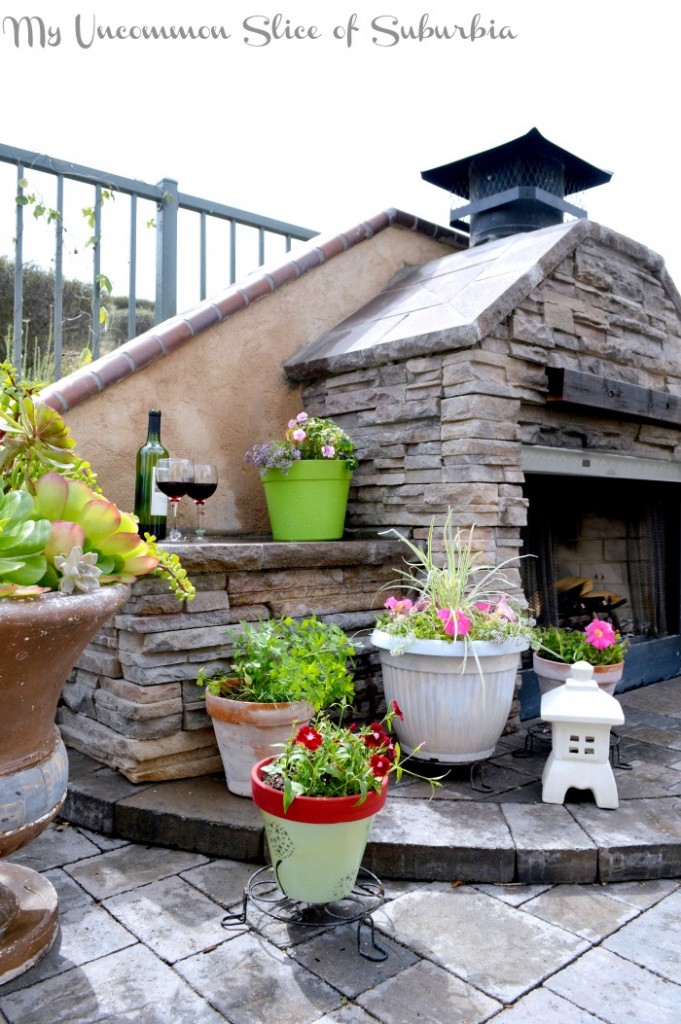 Below is a handful of other projects I have completed using the chalky paint, so fun!
Painted Pots
Antiqued Pots
Armoire Transformation
Vintage Armoire Transformation
Painted Gift Tags
DIY French Antique Basket
Make sure to check out all of my fabulous friends' Sensational Summer Outdoor Spaces for a ton of inspiration!