DIY Painted Gift Tags Using Mini Picture Frames
Santa has been busy wrapping presents for under the tree and making them extra special with some DIY painted gift tags using mini picture frames! (oh and that Santa is me) Although I love all the soft tones I used this year throughout most of the house, I still need to have my pops of red and the presents are just the perfect way to do so.
I found these cute little ornate frames at Michaels, I may even get more and use them for place settings!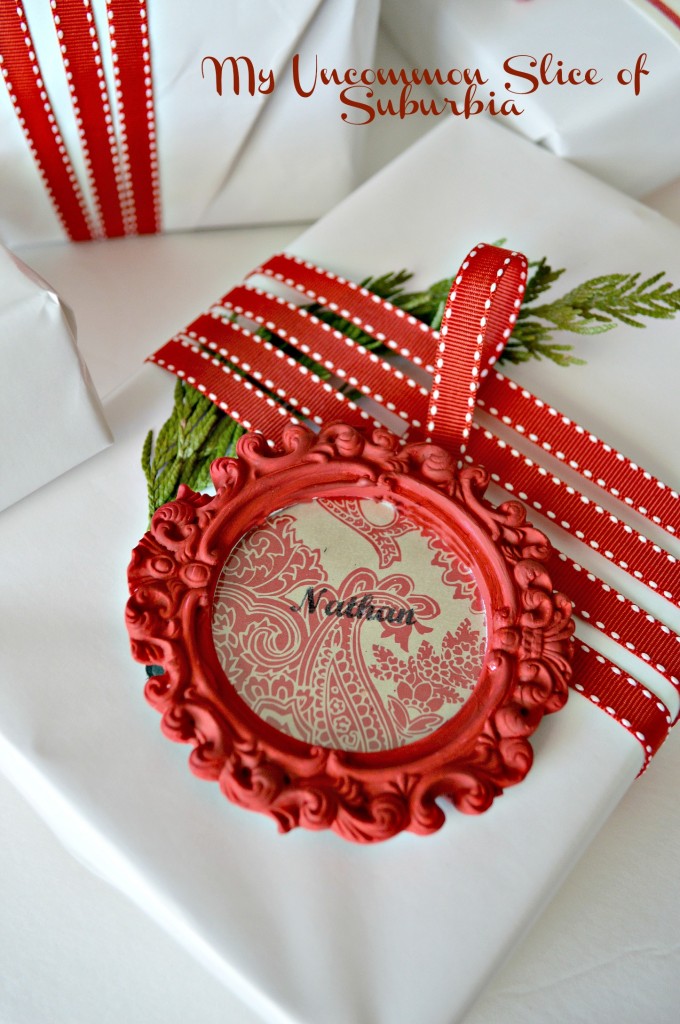 Supplies
Americana Decor Chalky Finish paint in Serene
Americana Decor Chalky Finish paint in Romance
Mini Ornate Frames from Michael's
Paint Brush
Scrap paper
Sharpie or a Printer
Ribbon
Hot glue
Scissors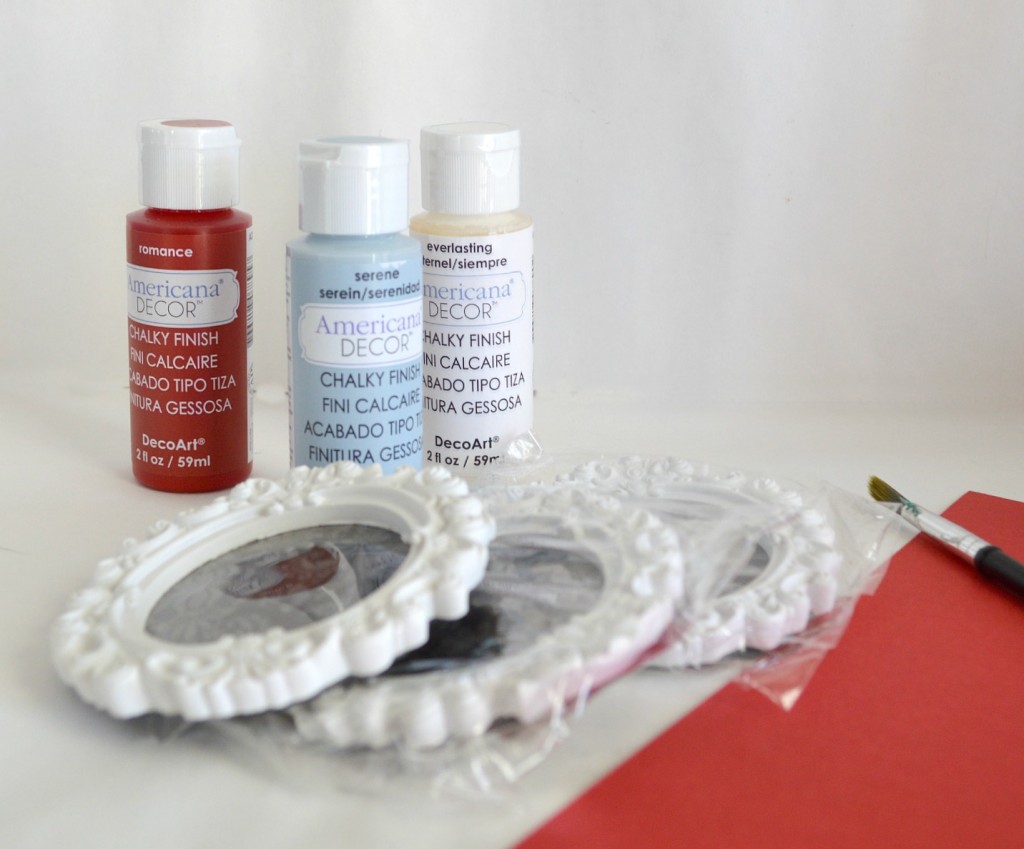 Directions
Using a small craft brush I simply painted the frames and let them dry. Next I took the paper out of the back of the frame and cut the same size circle out of scrap paper. With that scrap paper you can write the name using a sharpie or prior to cutting, you can print the names out. Lastly, you will want to dap a small amount of hot glue onto the end of your ribbon and adhere the ribbon to the back of the frame.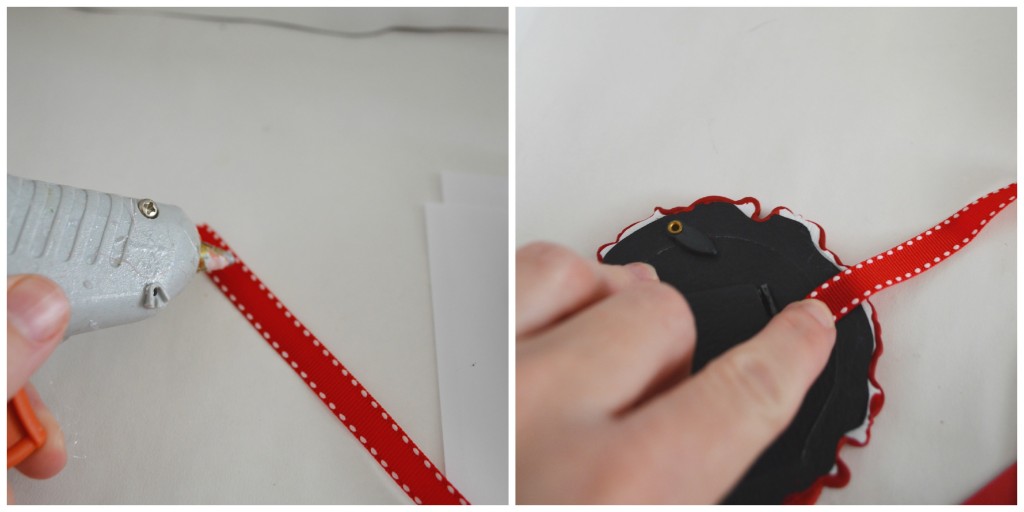 Easy Peasy and they make the presents looks so pretty!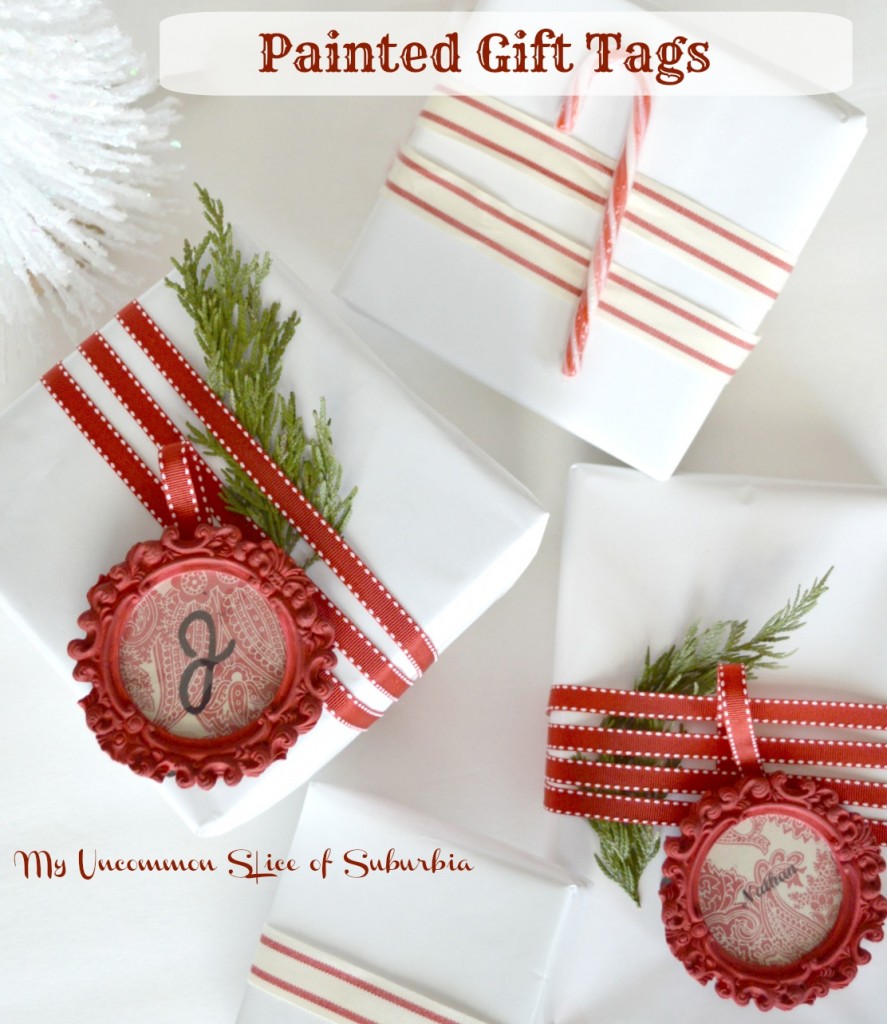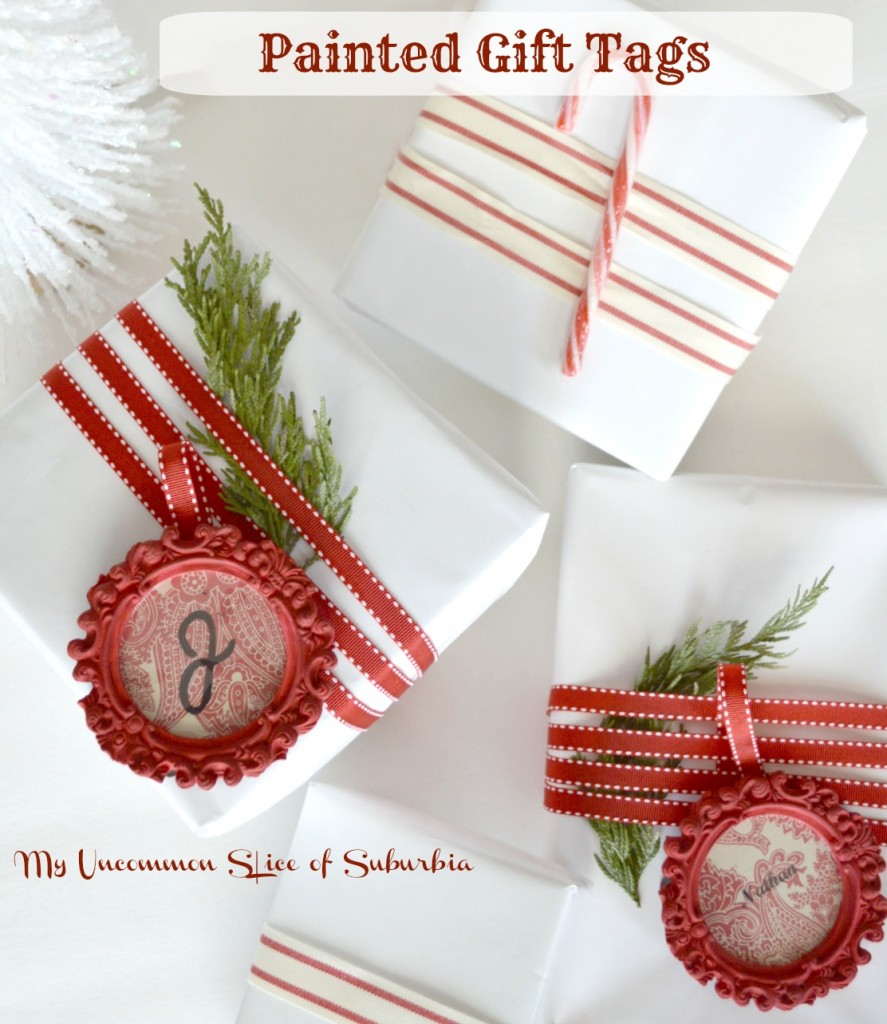 You can find the Americana Decor Chalky Finish paint at Michaels in the wood and finishes aisle. Visit the DecoArt Chalky Finish website for more chalk paint ideas and inspiration.
Do you know what the best part of today is? One lucky person is going to WIN some amazing DecoArt supplies? Enter for a chance to win 8 colors of your choice, clear and dark creme waxes, Soft Touch varnish, waxing brush and 2 stencils of your choice.
~WOW~
The items pictured are representations only. The stencils and paint will be selected by the winner.
*A big "thank you" to DecoArt for sponsoring today's post. All ideas and opinions are 100% my own. GOOD LUCK FRIENDS!a Rafflecopter giveaway