Make a brown basket look like a french antique basket
Outdated baskets can be found at yard sales and thrift shops, and with a little paint in about 30 minutes you can completely transform them into a beautiful antique basket.
With the weather getting warmer I wanted to lighten things up around here, so I started with painting a  few brown baskets and love the way they turned out.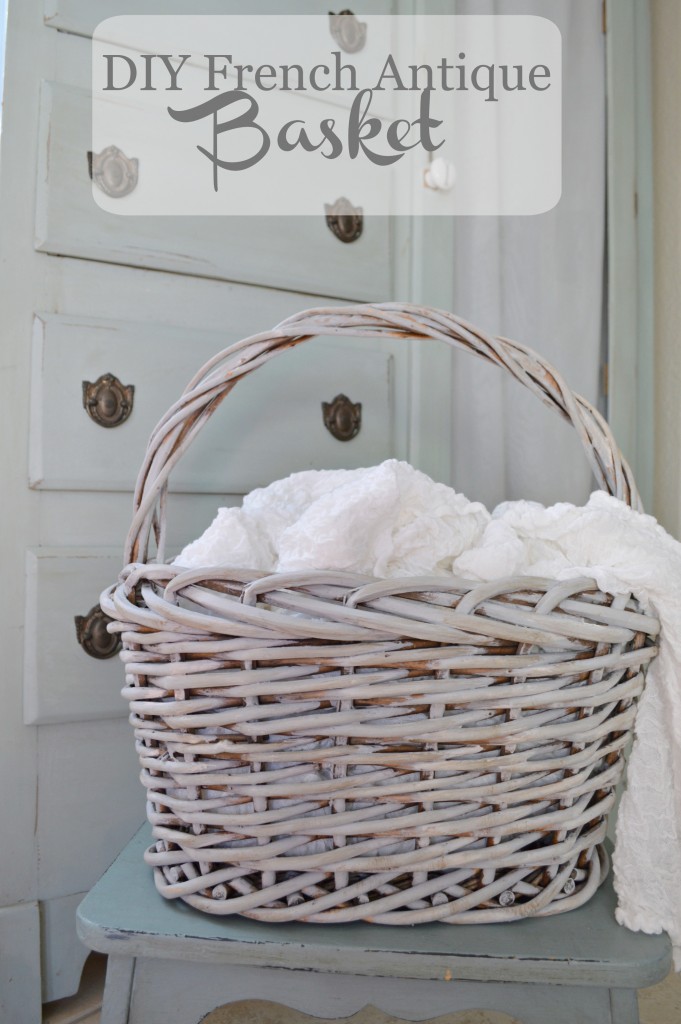 Tip: Use dark stain to age the basket
Affiliate Links listed below 
Supplies:
Old Basket
Deco Art Americana Chalky Finish Paint, Lace

Dark Stain (I used Ebony by Min Wax)
Rag
Paint Brush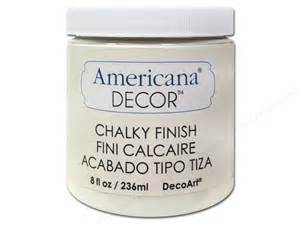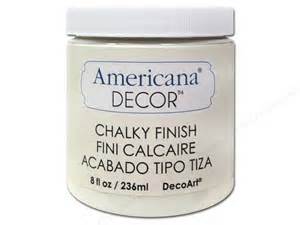 First, add a bit of gray paint to the chalky finish paint and mix.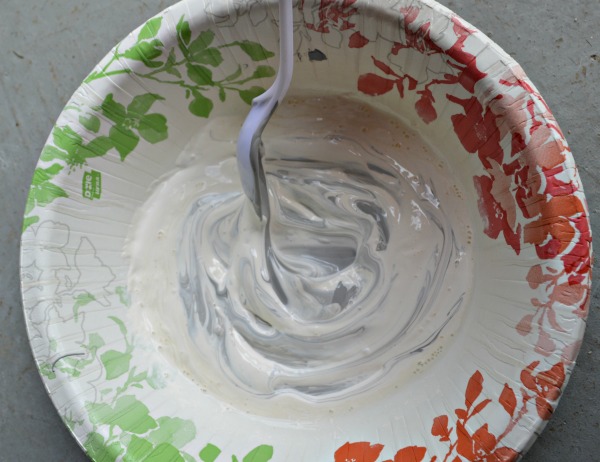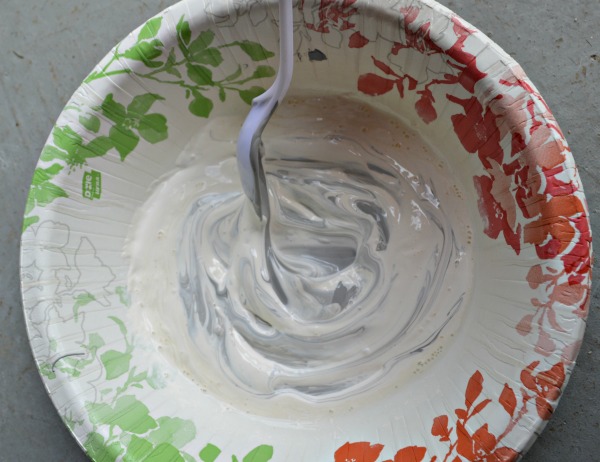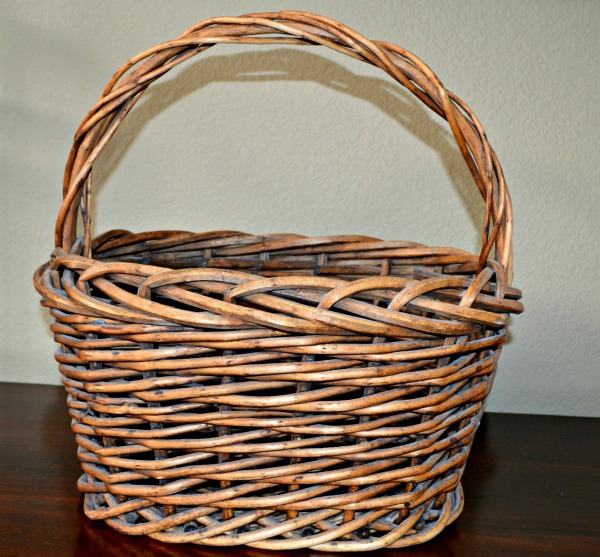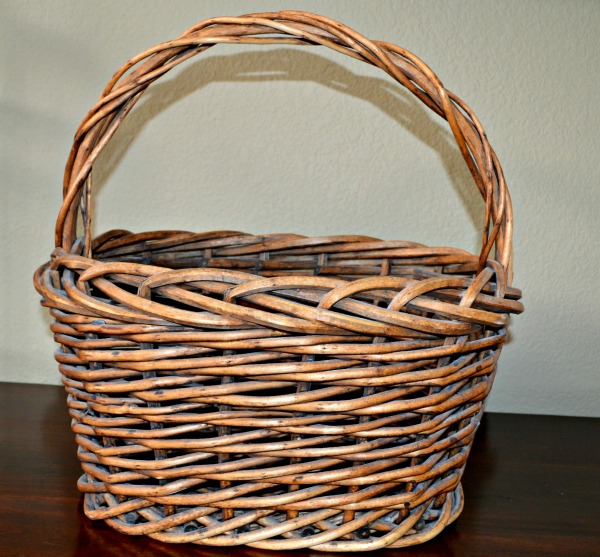 Grab a dry, flat brush and dip the bottom part of the bristles into the paint, making sure you don't have too much paint on the brush. If you have too much paint just blot it several times on a paper towel.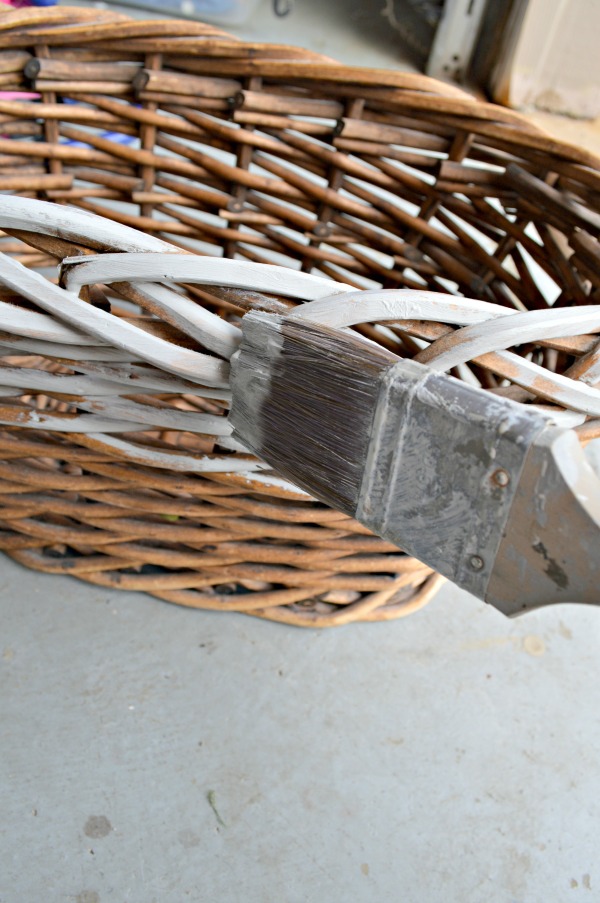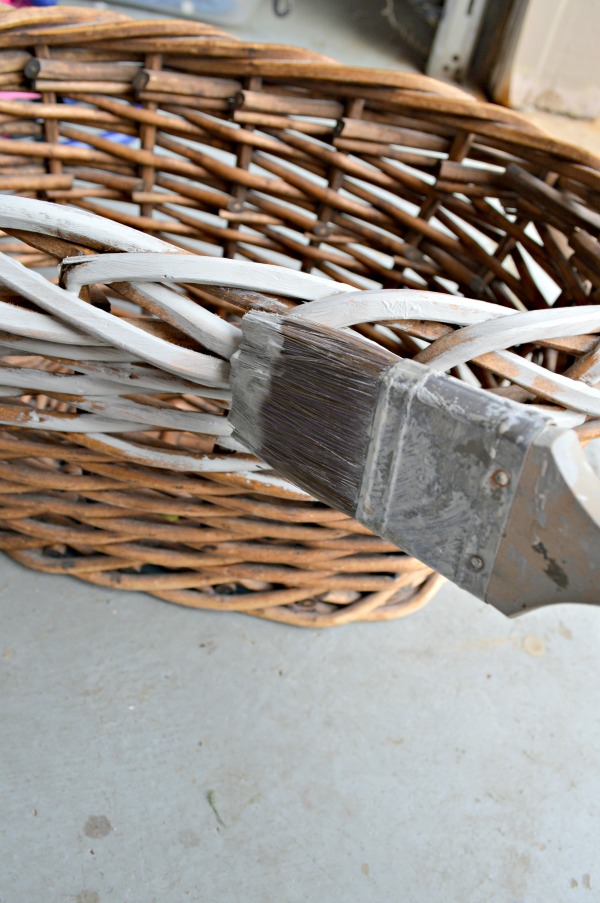 With your brush, get into all the crevices of the basket, inside and out.  You don't need to have every inch of the basket covered.  I then added another layer of paint that was just a little bit lighter in color for depth. I only applied 2 layers but you can apply as many or as few layers as you want.
To antique the basket,  I simply dampened a cloth with water and dipped it lightly into the stain.  I  took the cloth and gently went over the basket until I had just the right amount of aging. This step gave it that perfect aged look I was going for.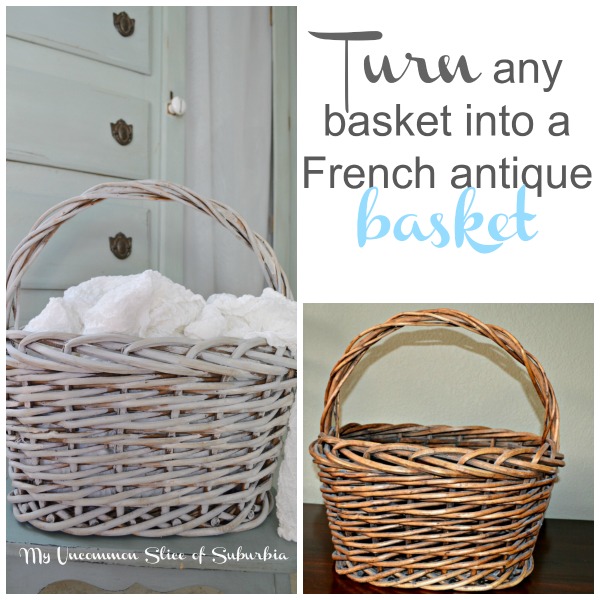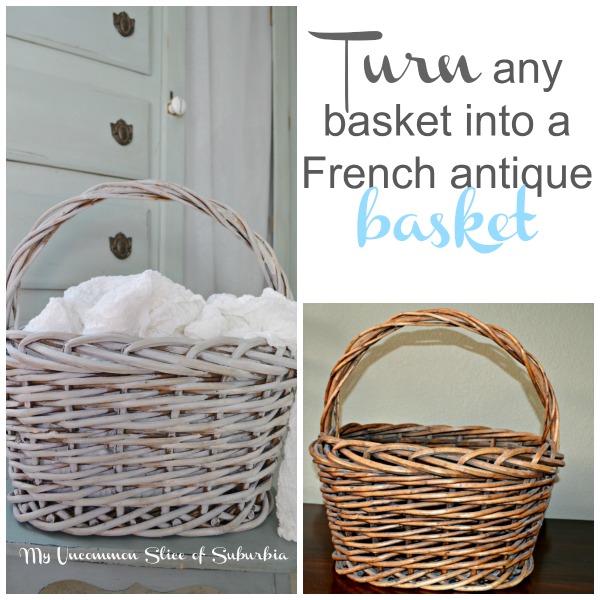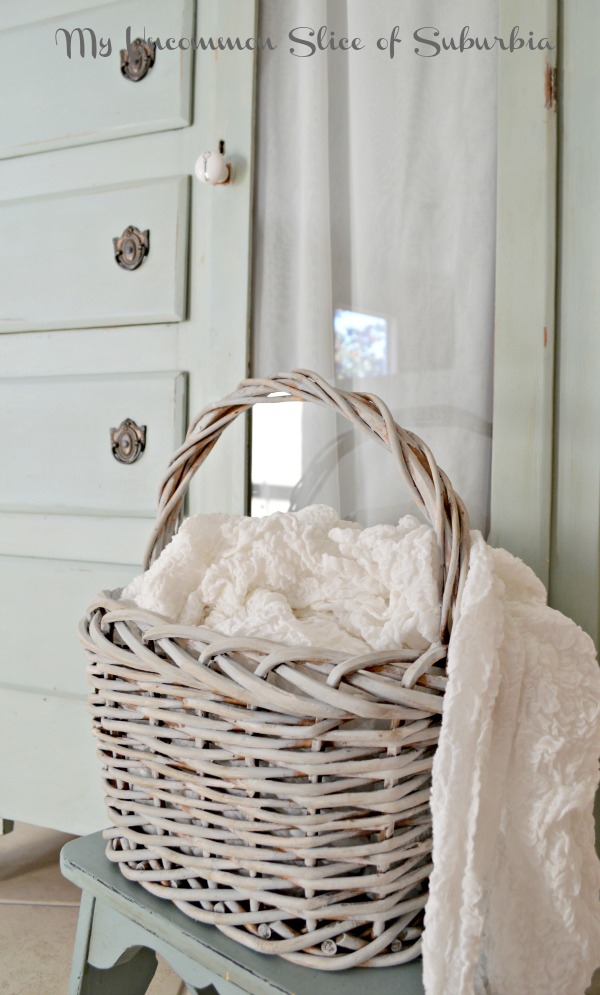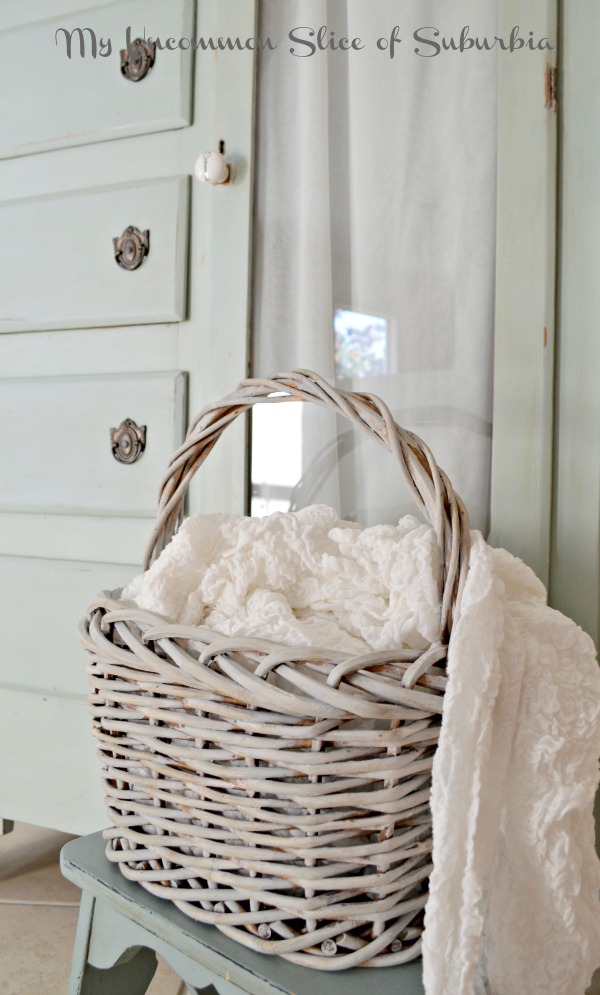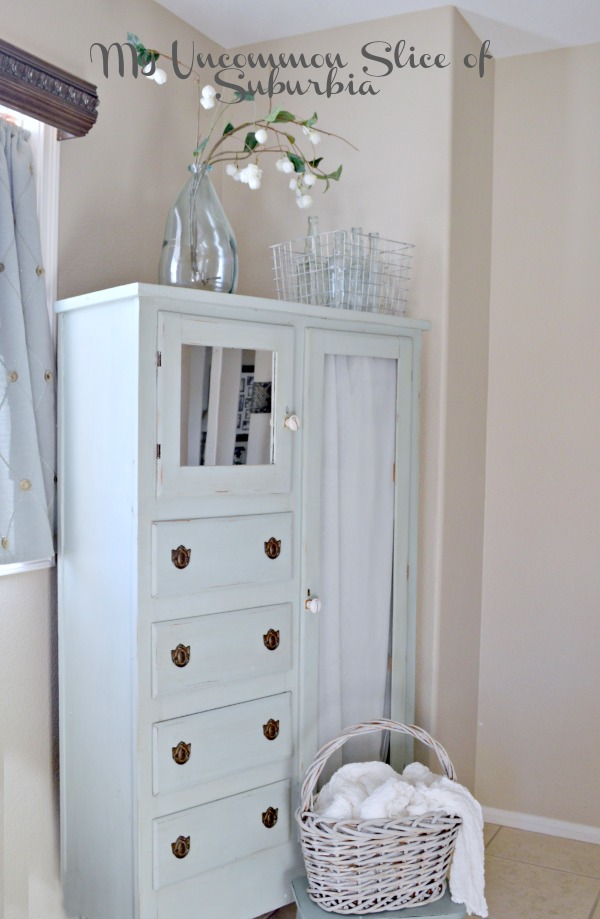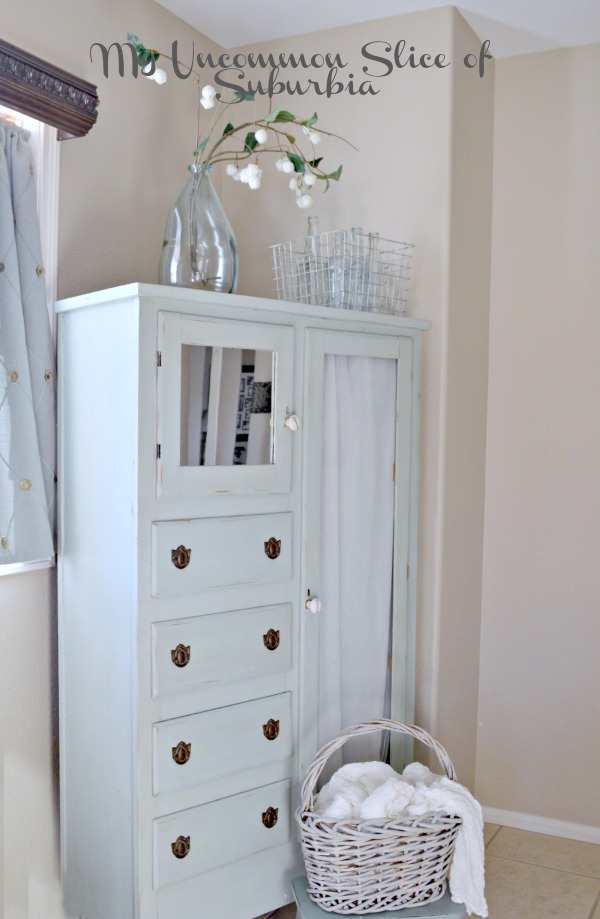 I was pretty happy with how the basket turned out and can't wait to get my hands on all those baskets I have stored in the attic! I hope this post has inspired you to transform a few of your own baskets!