How to add legs to a kitchen island
I have been getting a few e-mails on our kitchen island so I thought I would throw together a quick tutorial.
When we were in the process of our kitchen renovation I always knew I wanted the island to have legs, so the hubs made it happen! (he is the best)
You can find the legs online or a  woodshop that sells, trims, crown, moldings, etc.  Remember that Proportions are important to consider, the size of the leg should complement the size of the island.
Because the existing island had tile on top we had to get a little creative.  If you are adding legs to butcher block the process would be much easier.
When we took the bookshelves out we needed to support the countertop so we placed a piece of wood underneath throughout the whole process.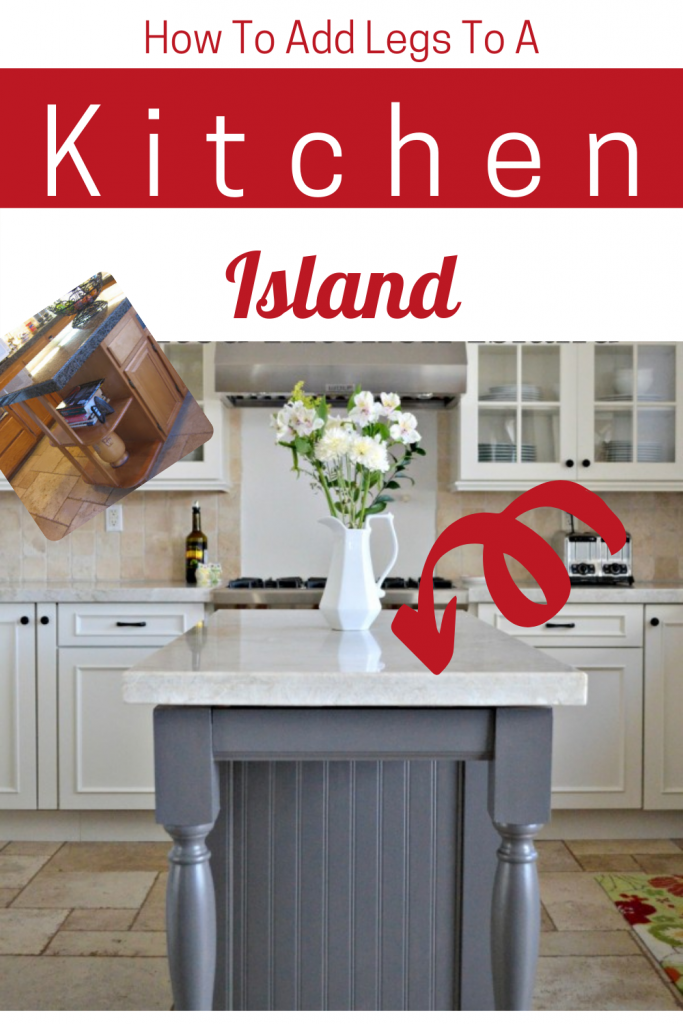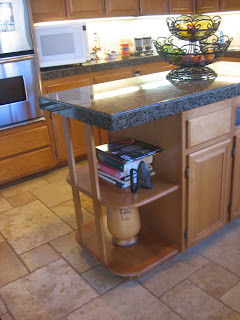 Before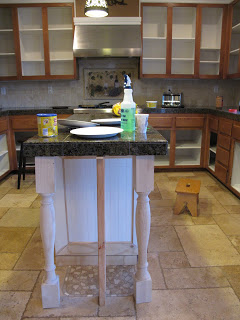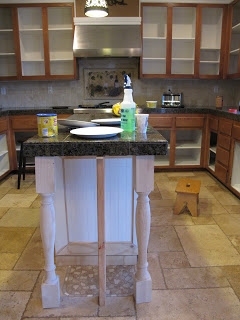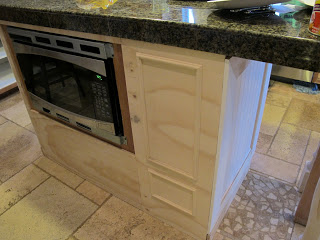 First things first, measure and measure again, then go back and measure again, serious!
Based on your measurements, make a frame with your outside corners secured with corner brackets.  Attach the frame securely to your island using screws.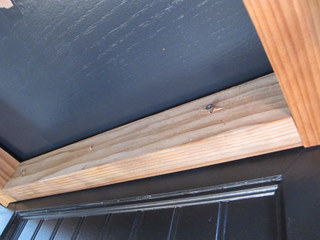 You will most likely need to cut the legs to the appropriate height. Add the legs by securing your corner brackets with the center screw into the leg.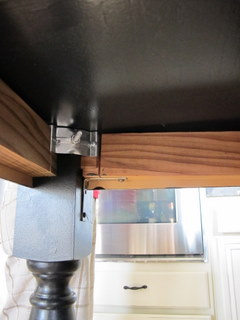 For extra added support add an L bracket.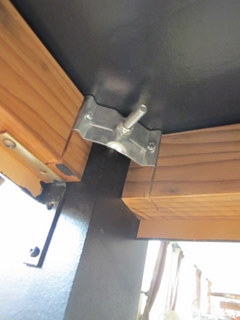 Add a  trim of your choice to cover up the frame on all three sides.
Now the fun part, paint!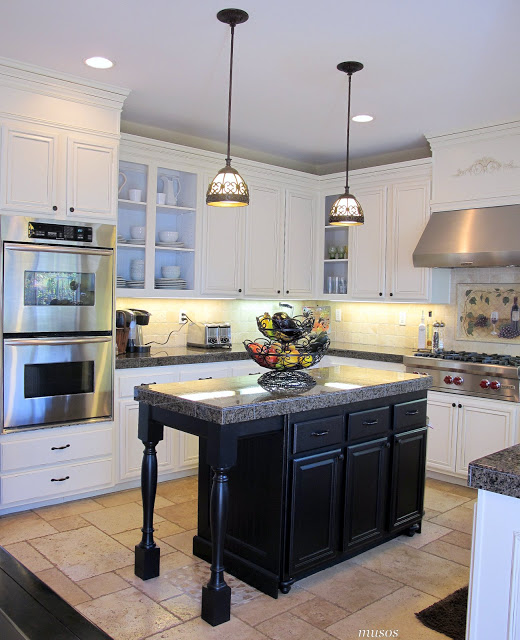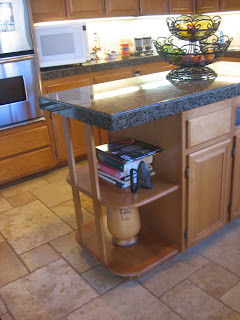 Since our DIY renovation, we had a slow leak that caused mold throughout. We have since replaced the whole kitchen but was able to keep the island.  I simply gave it a fresh coat of paint and new countertops. You can read all about it here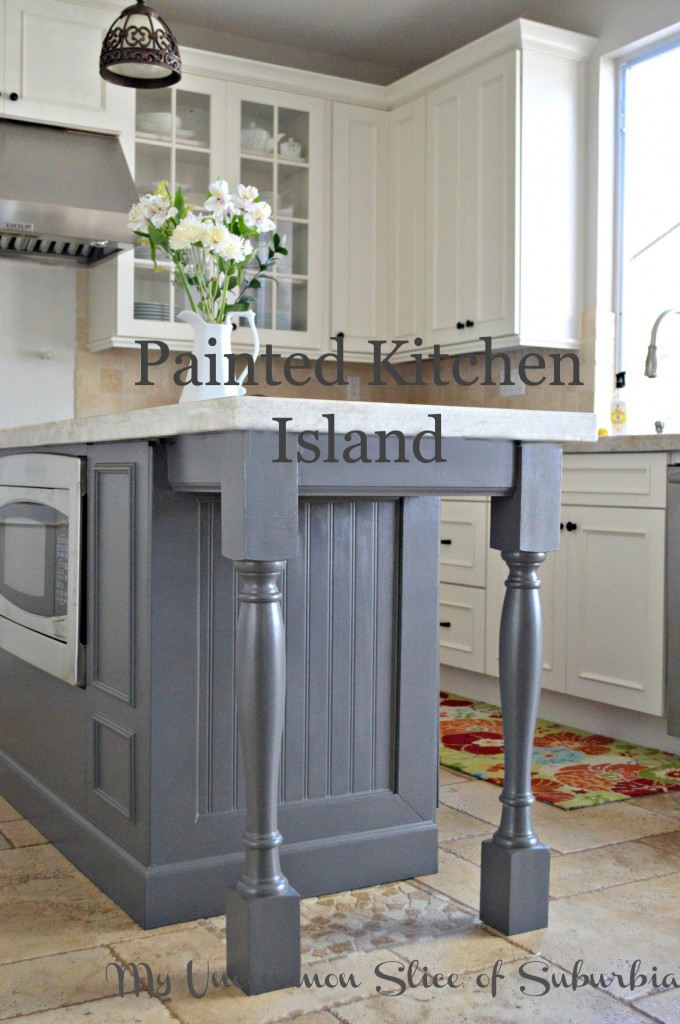 For more details on how we transformed our island click here.
Have a fabulous weekend!