This post may contain affiliate links
Painting kitchen islands are an easy and affordable way to update your oak cabinets! I am so happy to have the task of painting the kitchen island behind us!  If you have been following along on Facebook you know it has been somewhat of a nightmare trying to find the perfect color!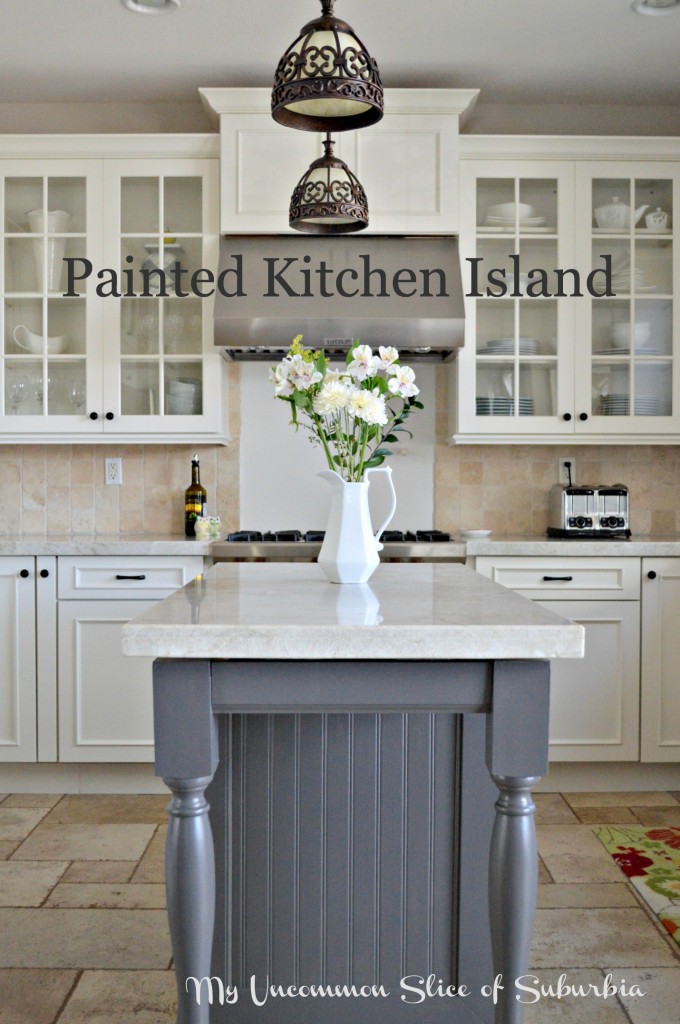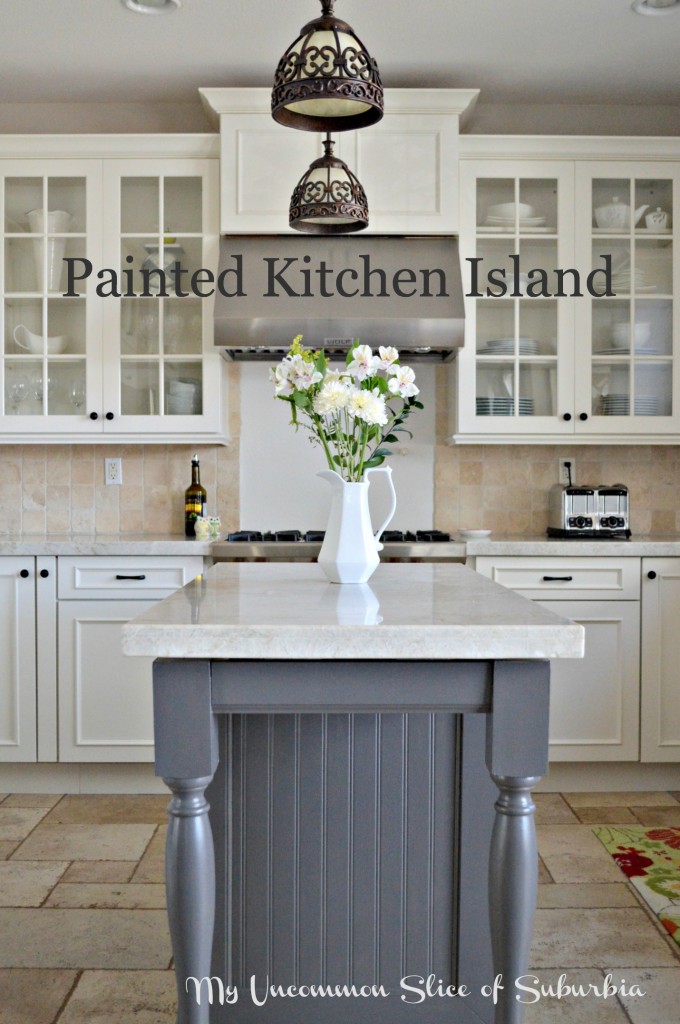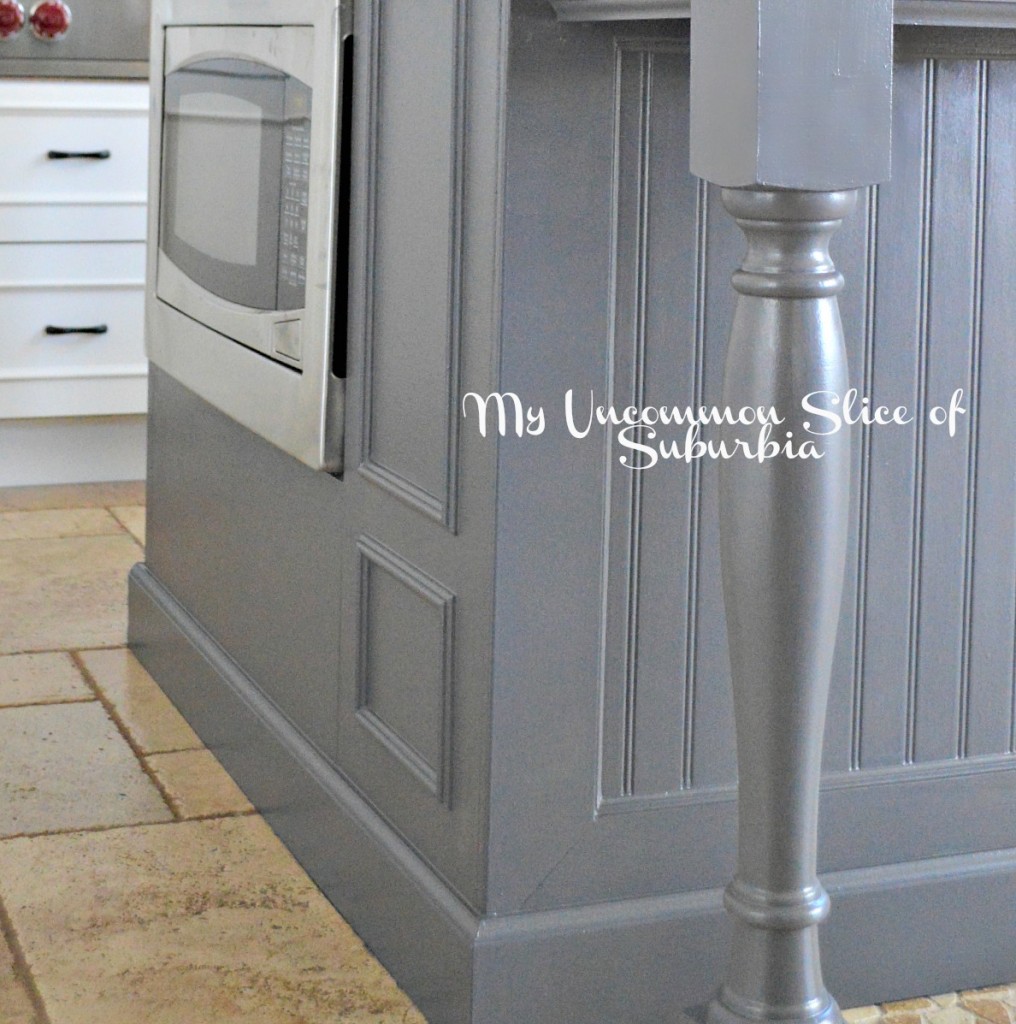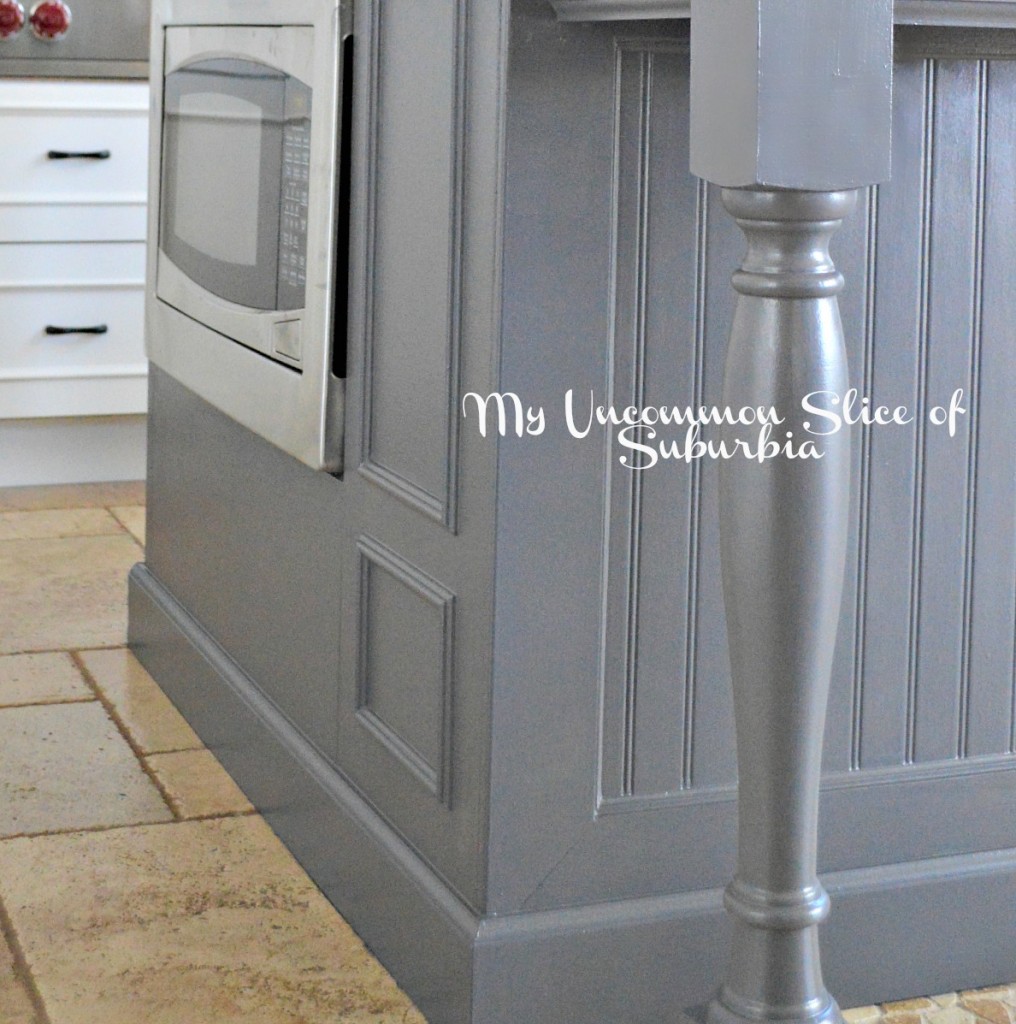 The old island was perfectly fine but the black was just a little too stark for the space. I decided to paint it a light grey that seemed like it had a warmth to it, oh was I wrong, it looked awful once painted. I used the 4th one in from the left, looks pretty right?
Thank goodness for my awesome readers for all the support and helping me find the perfect color!  I went with the Benjamin Moore Iron Mountain, it is the one right in the middle in-between all those neutral and warm colors, exactly what I needed!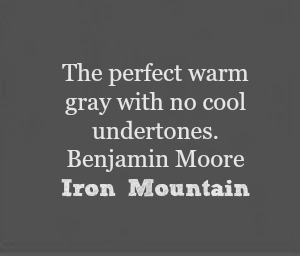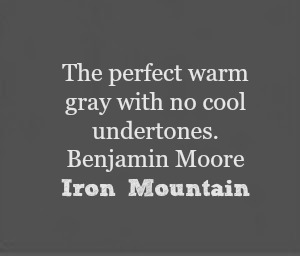 My husband and I painted the island just like we did when we painted all of our old kitchen cabinets.  (I put the tutorial in below)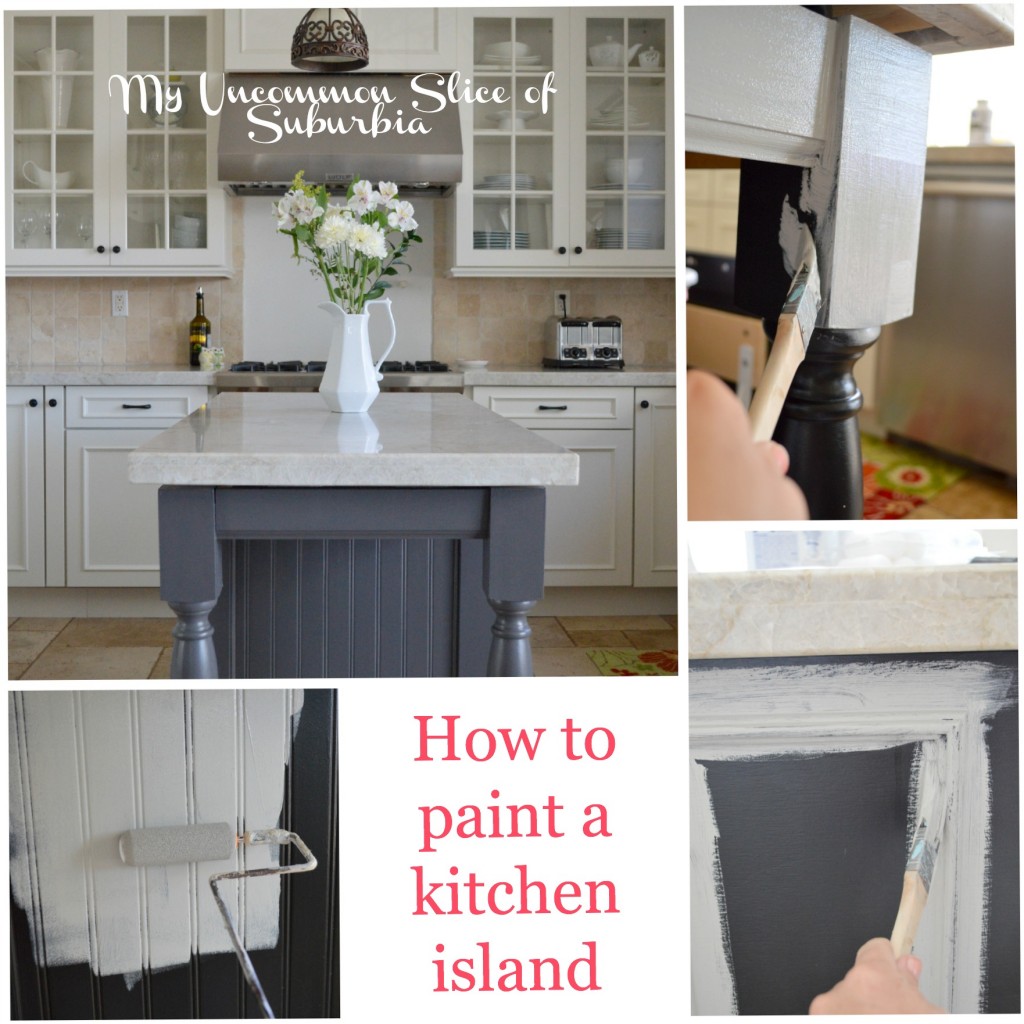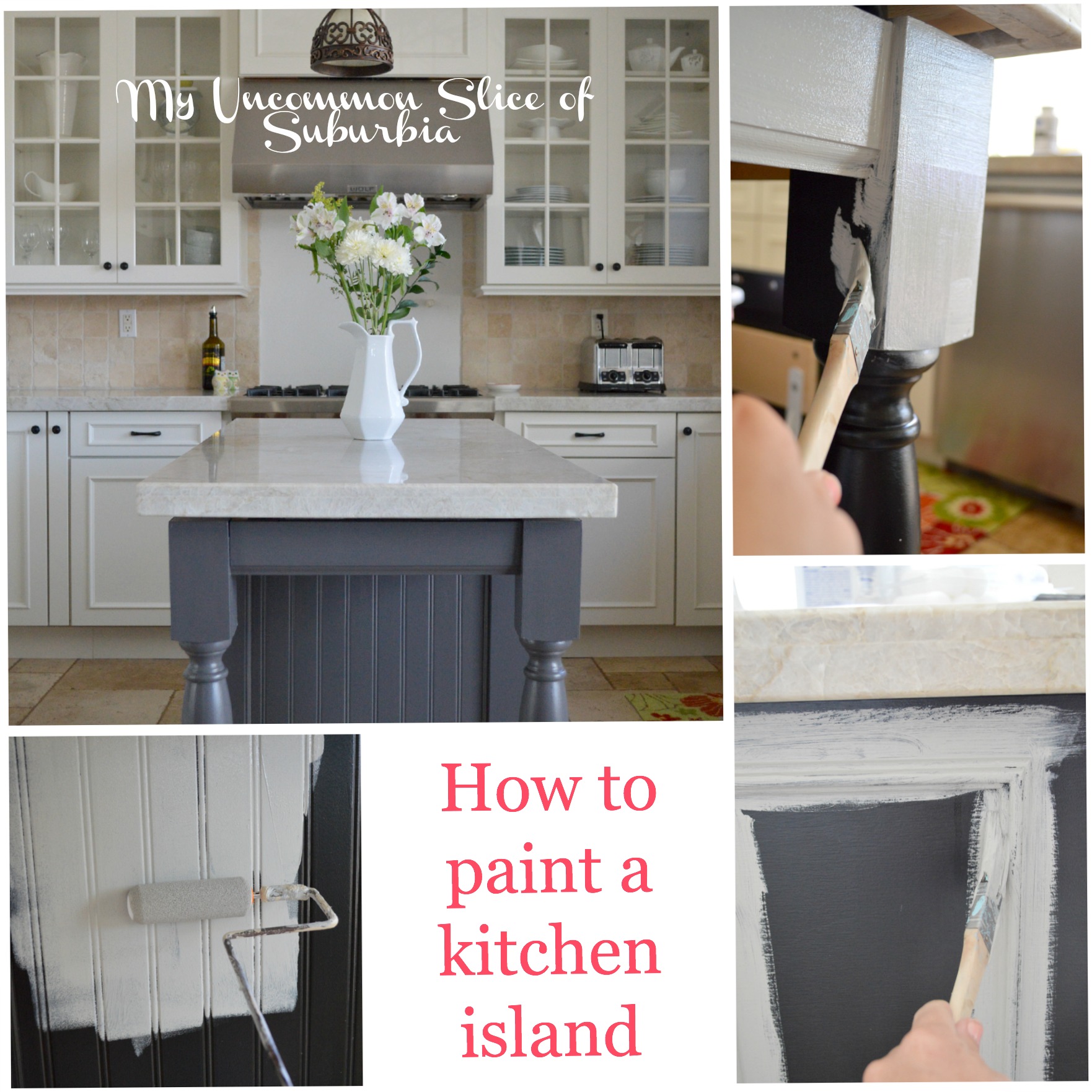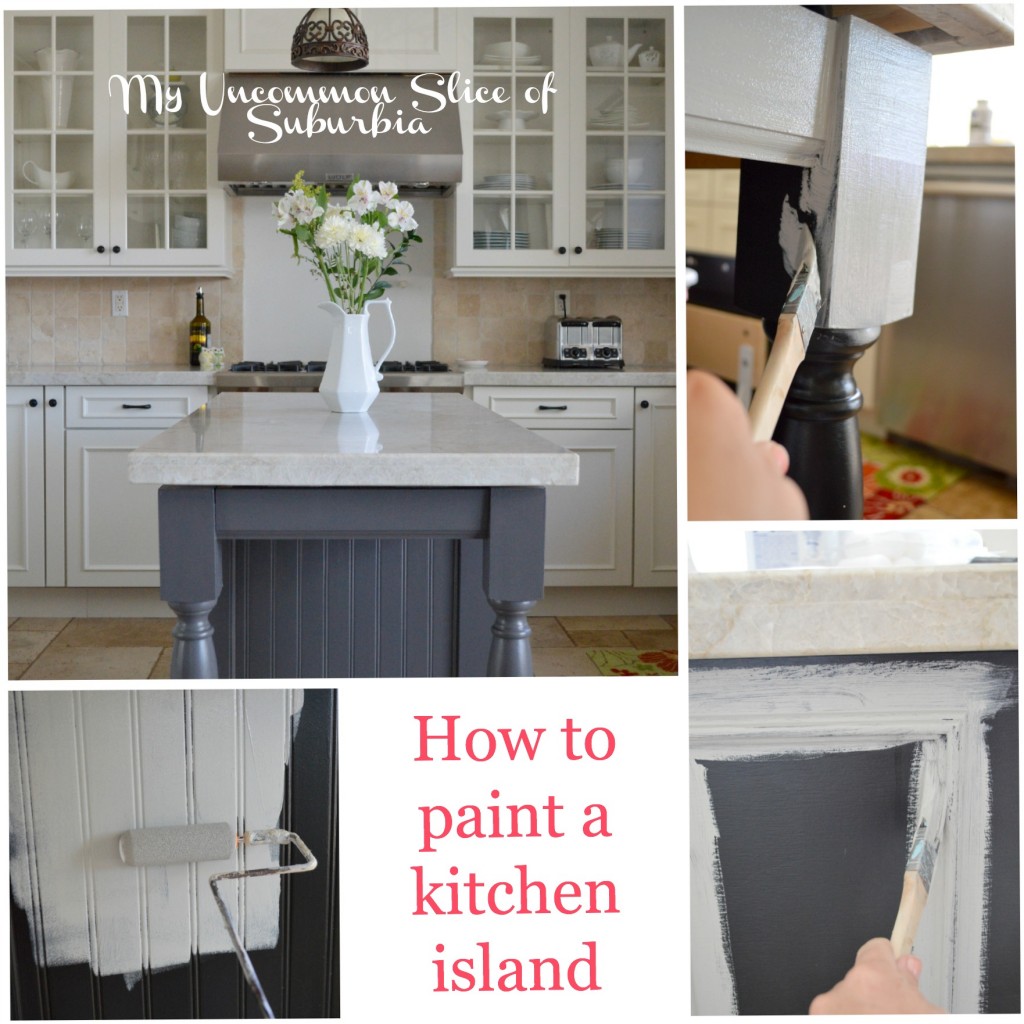 Supplies:
Oil based primer
Paint
Heavy duty cleaner
Assorted Sandpaper
3M Sanding Sponge
Wood Filler
Painters Masking Tape
Painter's Acrylic Latex Caulk
All Purpose Tack Cloth
Plastic Drop Cloth
Foam Mini Roller
Angle Trim Brush
Putty Knife
 Directions
Remove all of your doors
Prep the room covering everything you don't want painted
Remove all the hardware and hinges.
If your cabinets have gaps or dings fill them with wood filler.
Empty all your cabinets
Degrease all the doors, draws and frames. Tsp is a great degreaser as is vinegar and hot water.
Sand everything I used an electric sander with medium grit (80 or 100).
Prime with an oil based primer. Foam rollers will give you the look as though your cabinets have been sprayed.
Lightly sand

 Caulk away, it will hide all imperfections.
Here is the exciting part, Paint your desired color using a foam roller or spray them.

NOTE: Latex paint will adhere perfectly to oil based primer. Latex primer  over oil paint will not work at all.
Let it dry, buff out any drips and give it another coat.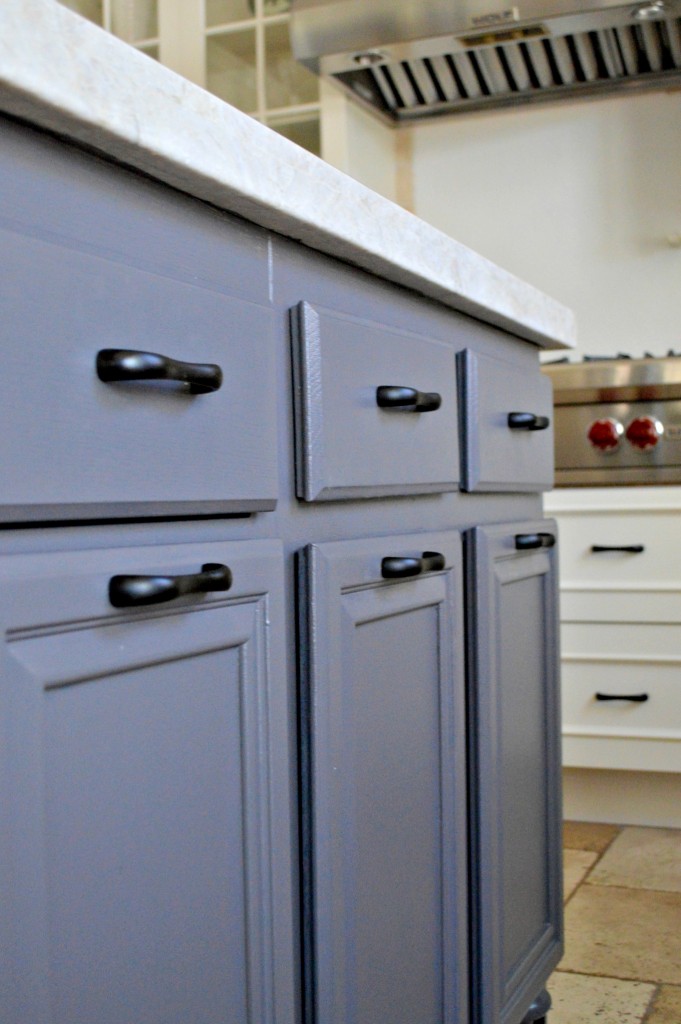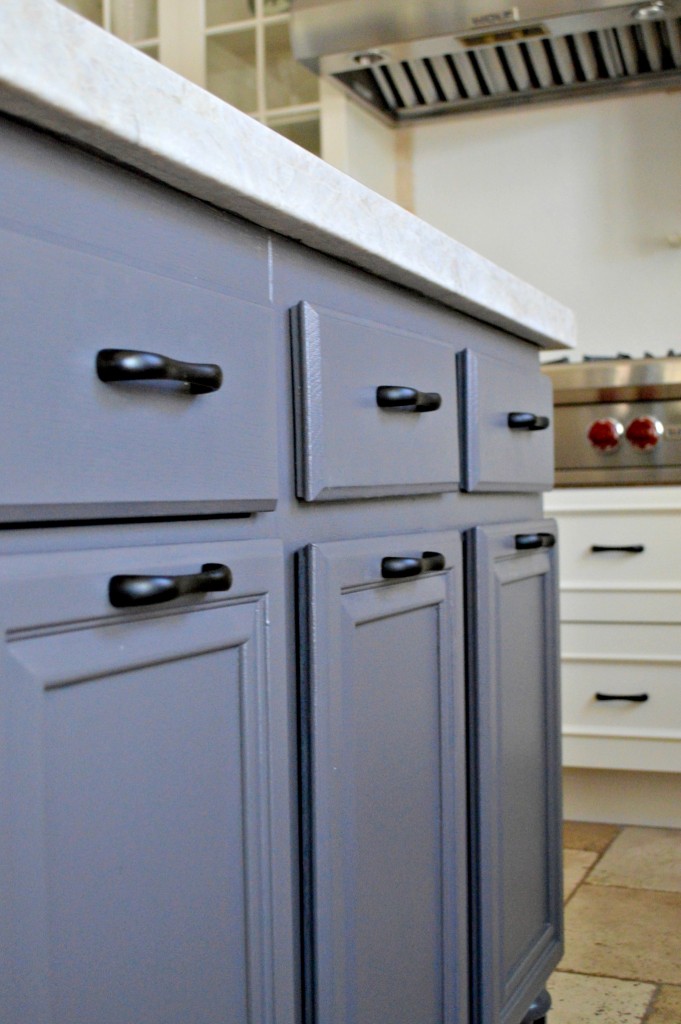 So much better, right?
If you missed my hubby's handy work, you can see how he installed a DIY pull out trashcan.
I'm loving how it all came together, next project is to install the backsplash behind the stove.  Thank you again for all your help and suggestions!
Oh and if you missed our project a few years ago, you can find out how we turned our island into a custom piece.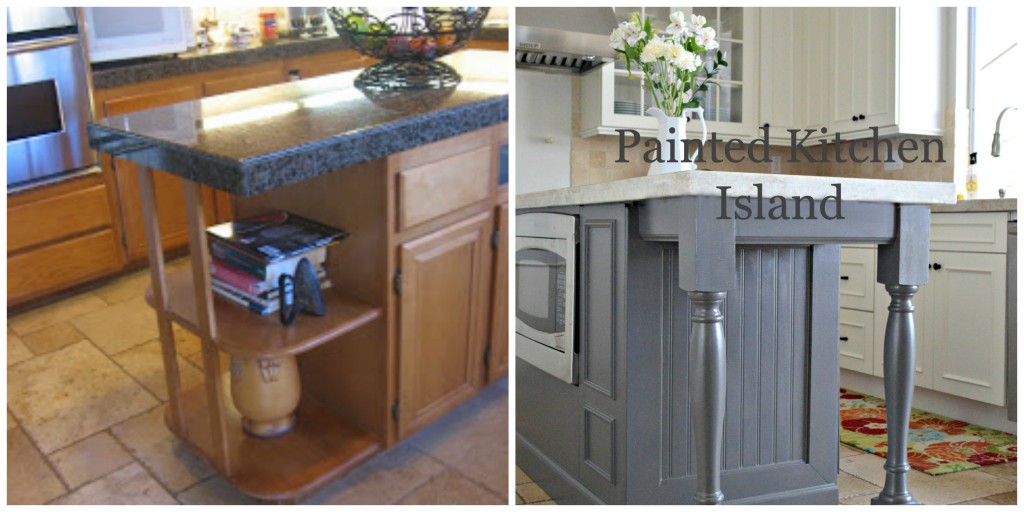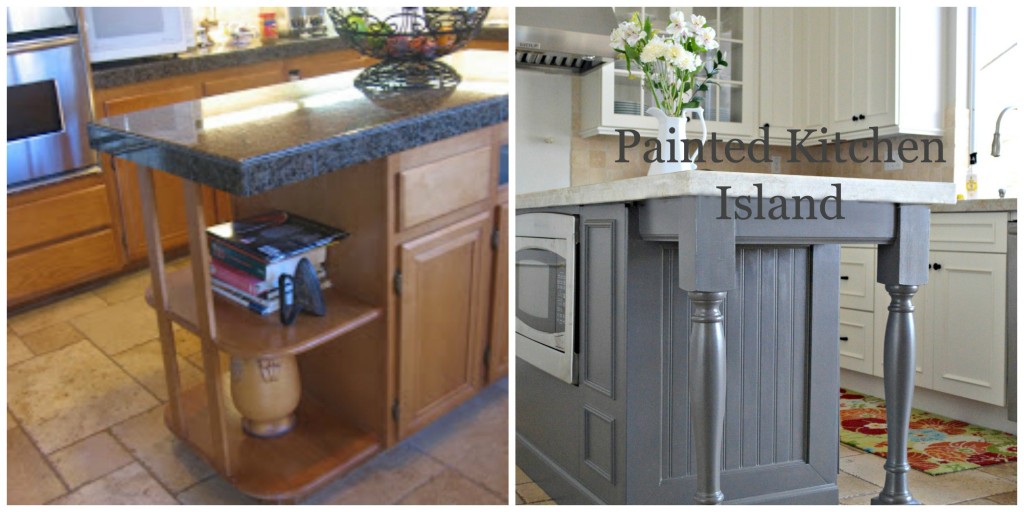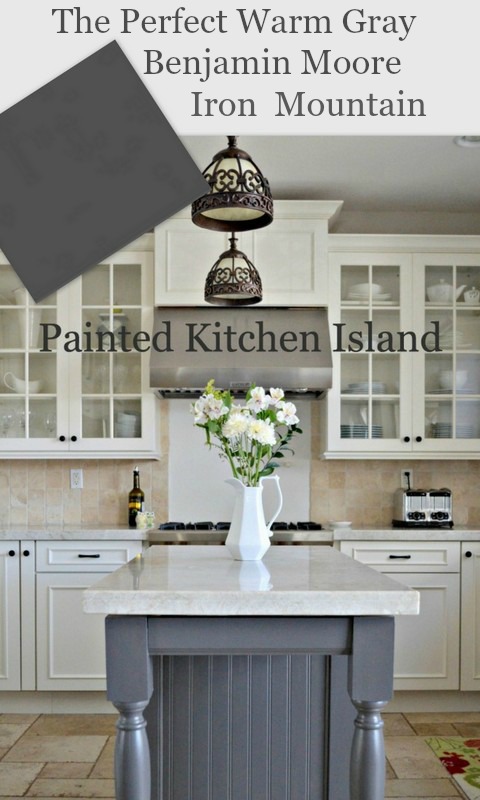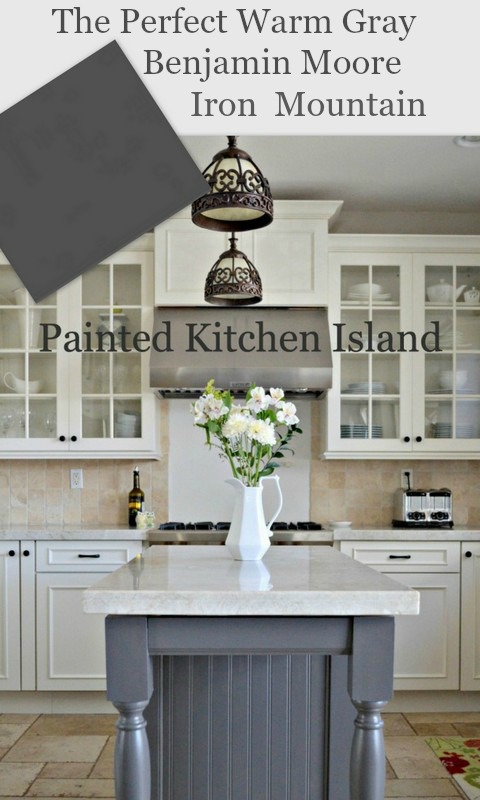 ~Thanks so much for stopping in today~
If you are new here, you can find out why we had to gut our old kitchen under the project gallery under Kitchen Renovation.