Kitchen updates including new farmhouse sink, faucet and countertops
Hi Friends, gosh it has been a little crazy around here but I found a little time to give you a small glimpse inside the kitchen. We are almost done, just a few minor details to complete and then I can show you the WHOLE kitchen, I can't wait!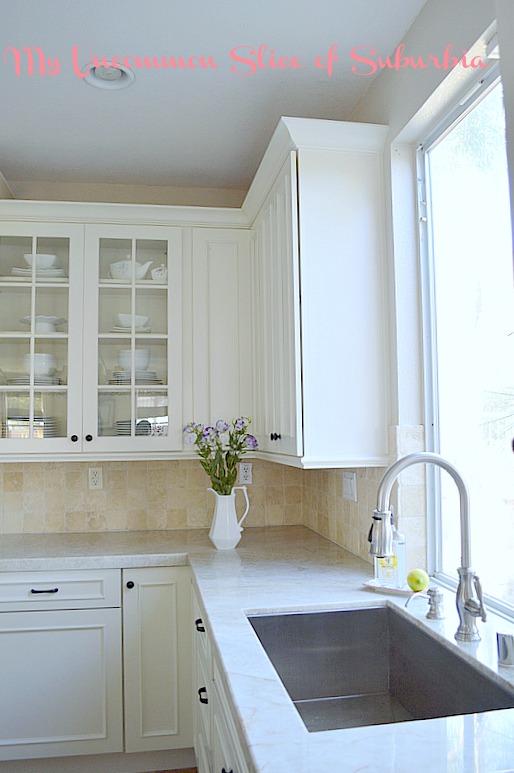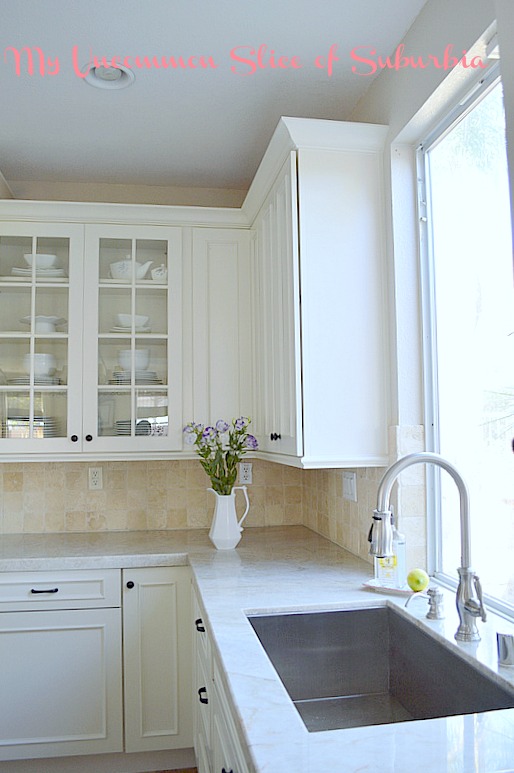 The biggest thing that we just completed was installing the countertops, we went with Quartzite in Taj Mahal. Quartzite is not the same as quartz which is an engineered stone. Quartzite is naturally strong, resists heat and is hard to stain, perfect for a busy family of 5. We needed something with very minimal upkeep that I did not need to worry about so this was a no brainer for us.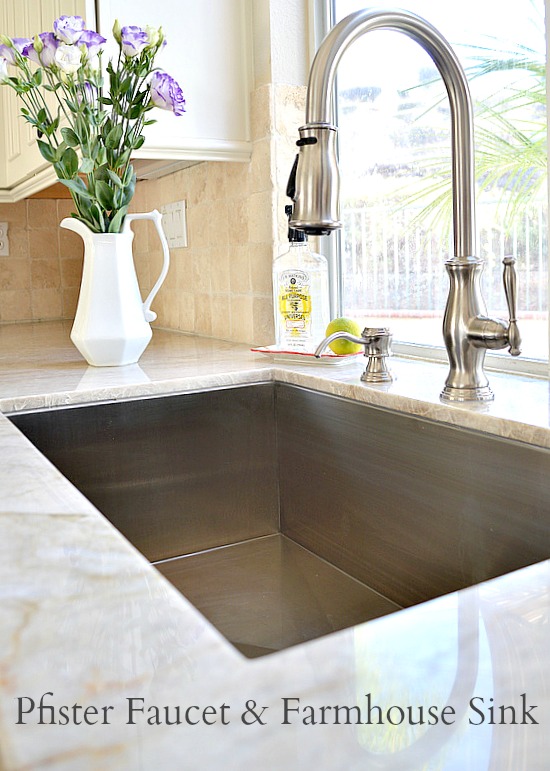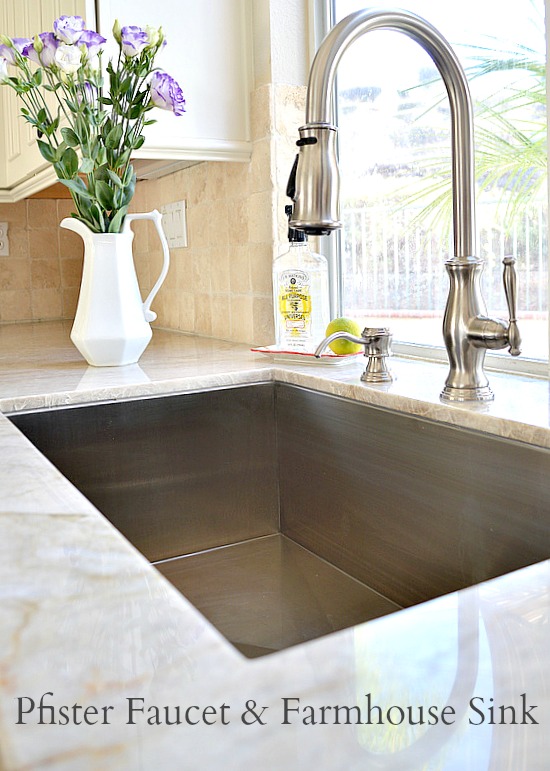 Next our faucet and farmhouse sink was installed! We went with the Hanover 1-Handle, Pull-Down Kitchen Faucet from Pfister. I'm absolutely LOVING my new faucet! The European feel mixed with Old World craftsmanship is a perfect combination for the kitchen.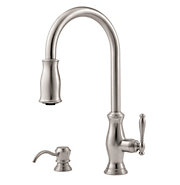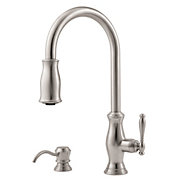 Can I just say how much I love our farmhouse sink. It makes prepping meals so easy especially since I have a faucet that works well and sprays! There is a ton of room to clean pots and pans of any size plus it just looks pretty!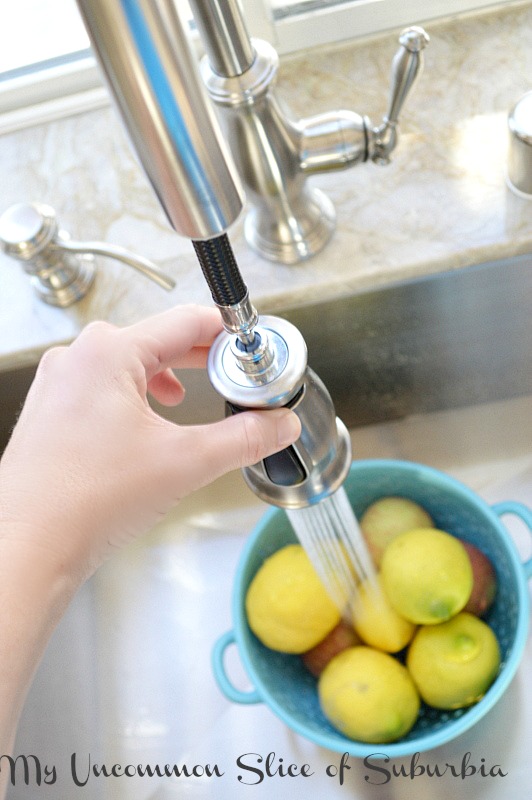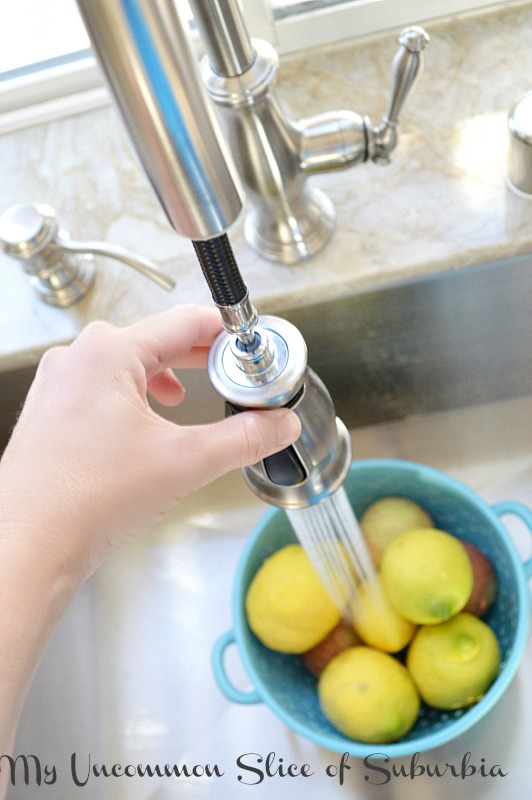 So what's next for this space: Molding around the window followed by a window covering to block the bright sun in the afternoon.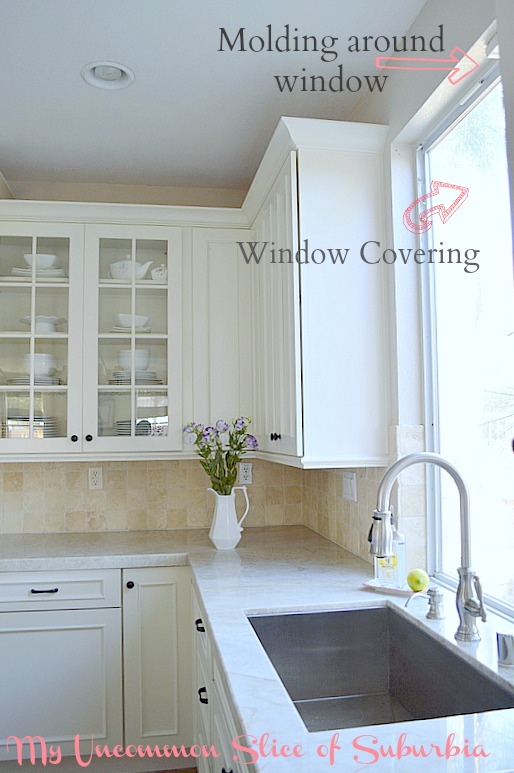 For the rest of the kitchen I still need to paint the kitchen island and we are still in search for the perfect backsplash over the stove. It feels so good to be almost done!!!
~Thanks so much for stopping in today~
If you are new and wondering why the heck we tore out our old kitchen we loved so much you can read all about it here.
I received a Pfister Faucets to review, but all opinions are my own and 100% honest.