I'm sure you have heard me talk about my super talented and fabulous friend Irene. She loves to decorate and always on a budget, I don't think there is a job she wouldn't take on. When she is focused on a task, there is no stopping her, she cranks away at whatever is in front of her until it is complete.  I remember awhile back, sitting in her kitchen,  she said I will paint this kitchen, guess what, she did all by herself, AMAZING!
 She used the Rust-Oleum Cabinet Transformation kit, No Stripping, No Priming, No Sanding, who doesn't love that!
Ready for her incredible results? (We aren't talking a few cabinets, were talking a TON of cabinets)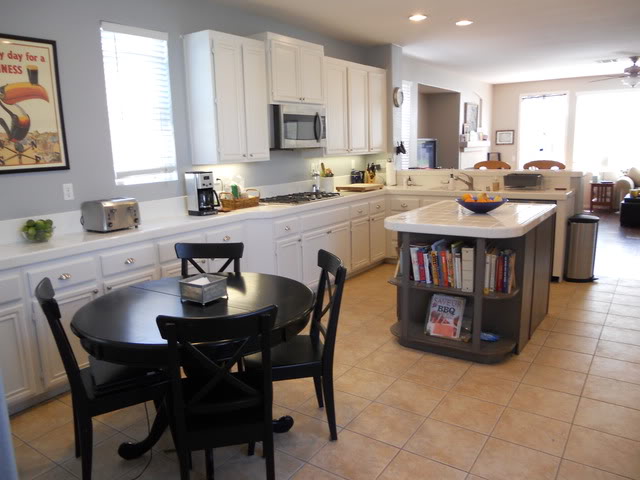 Before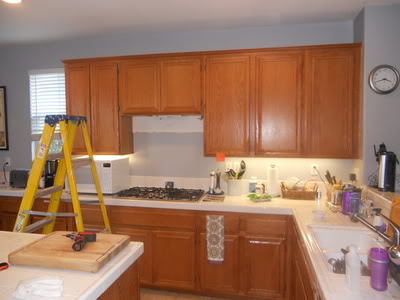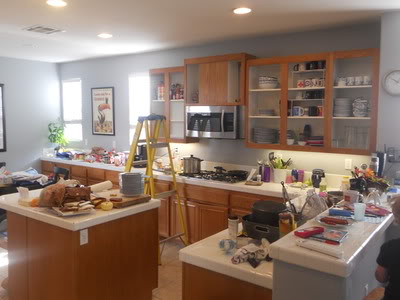 After
She used the Federal Gray" with glaze for the island and "linen" without glaze for the cabinets the hardware is from Home Depot.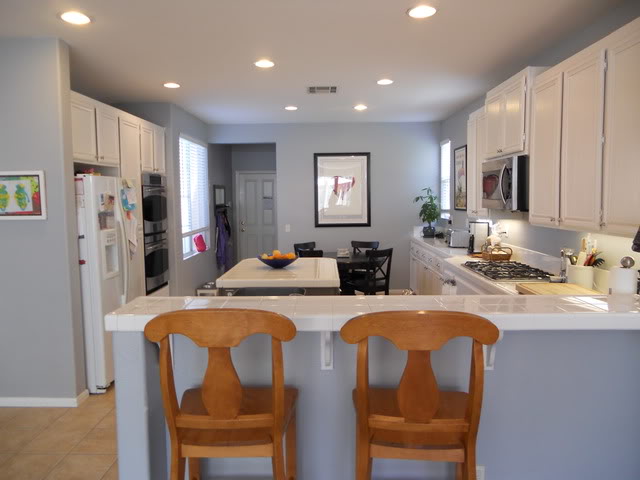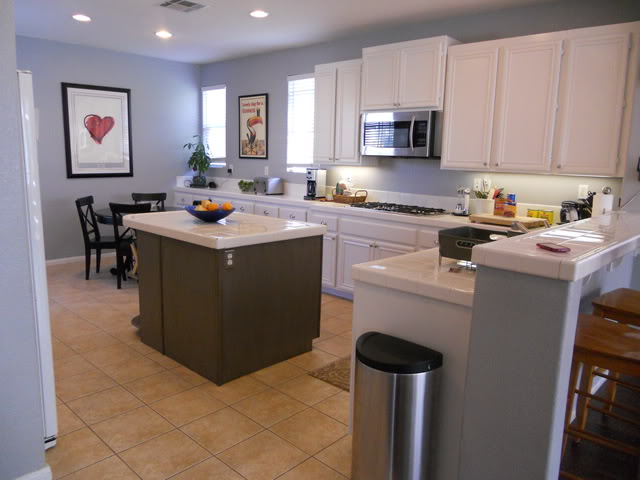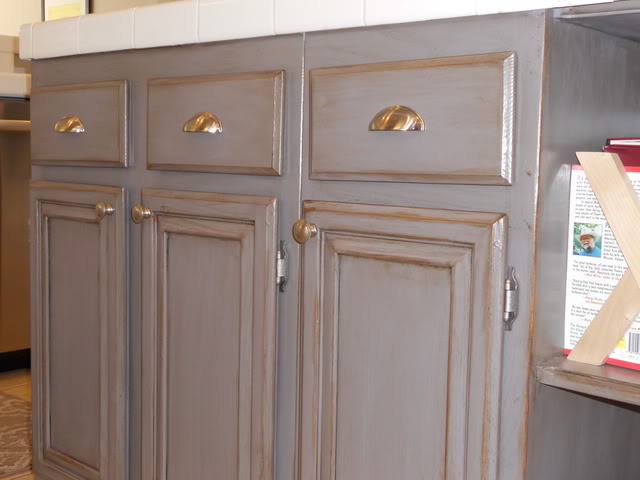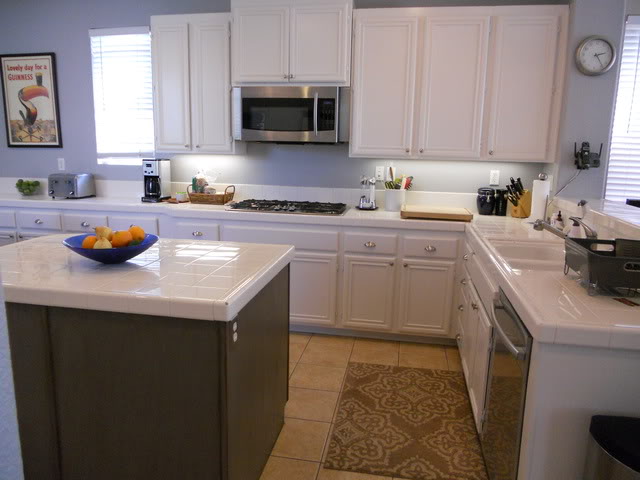 Thanks for allowing me to share today Irene, you are simply amazing and I am honored to call you a friend!
You can find all the color kits here.To see how the step by step click here.