DIY Kitchen Hacks On A Budget
I'm super excited to bring you 11 beautiful DIY kitchen hacks on a budget today!  This is a new series I will be taking part in where us bloggers will be sharing everything DIY once a month, this months topic is kitchens! A big thanks so Julie from Redhead Can Decorate for inviting me along!  So if you are new here, welcome!  Our kitchen was the very first thing I posted on my blog 6 years ago, wow does time fly!  It was a project my husband and I were extremely proud of and has been featured in Better Homes and Gardens. Now, if you walked into my kitchen today, you sadly won't see the same kitchen that I'm sharing with you today, I'll explain later in the post.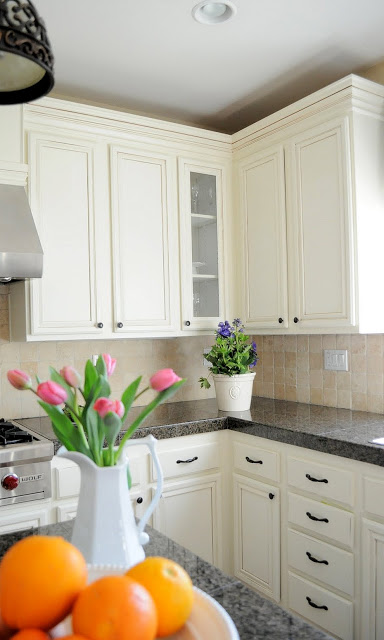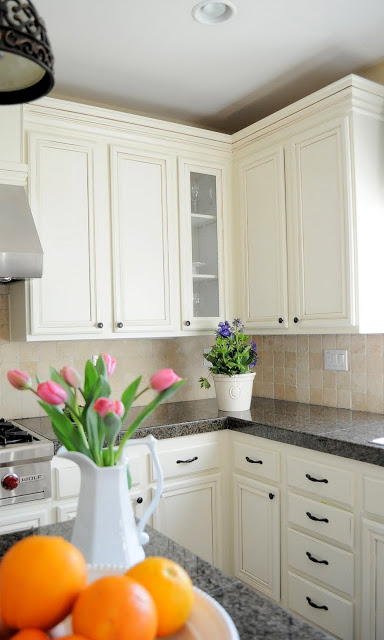 Make sure you scroll to the bottom of this post so you can see all the amazing kitchen hacks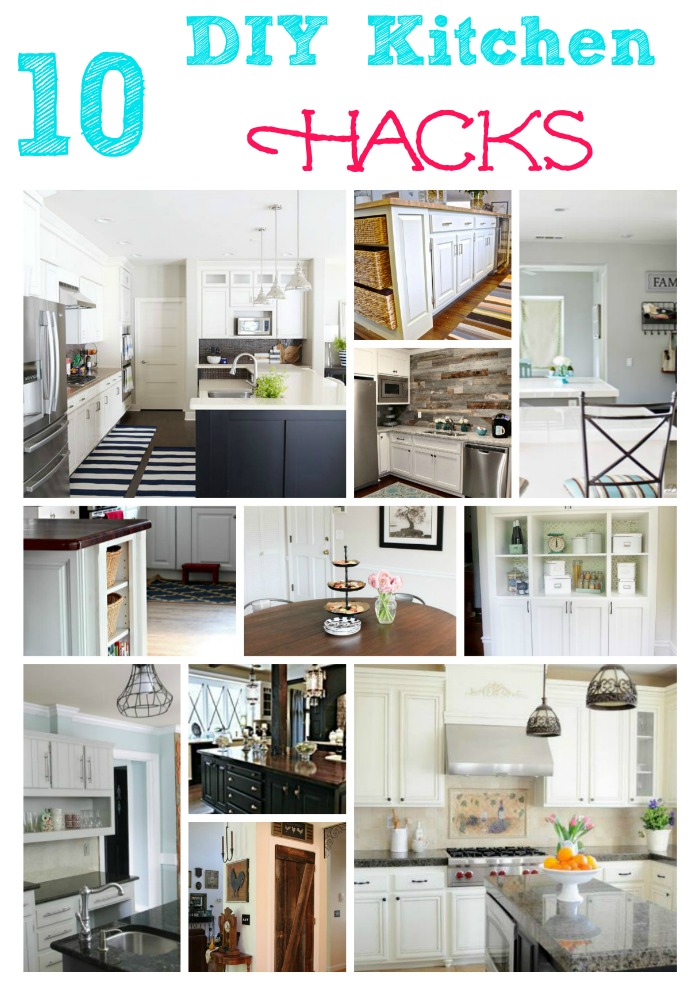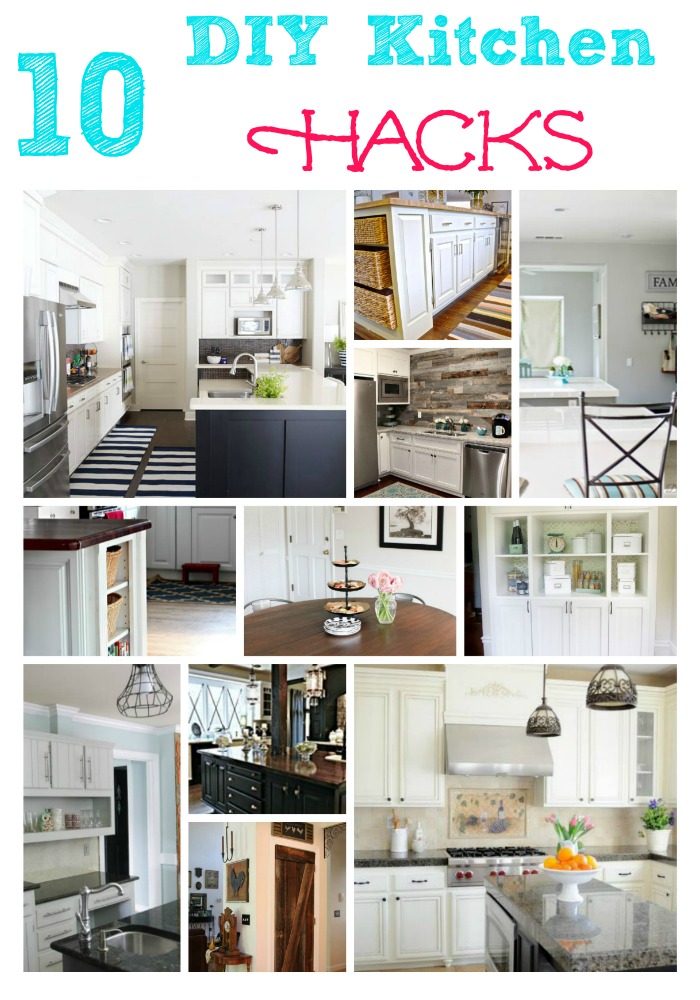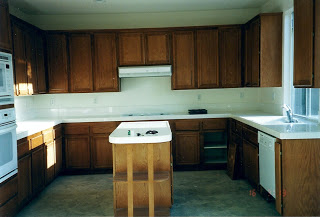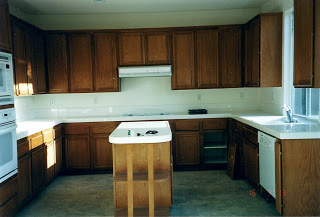 So here is what are kitchen looked like just a few weeks before moving in.  Oak cabinets, white tile, your basic 90's builder grade kitchen. And here you see the after, painted cabinets, molding on the top, glass inserts, heightened cabinets, custom island.  You name it we did it!
About 2 years ago we found mold and had to almost completley gut the kitchen, it was heartbreaking.  So here is how it looks today, you can see the rest of it by clicking here or on the picture below.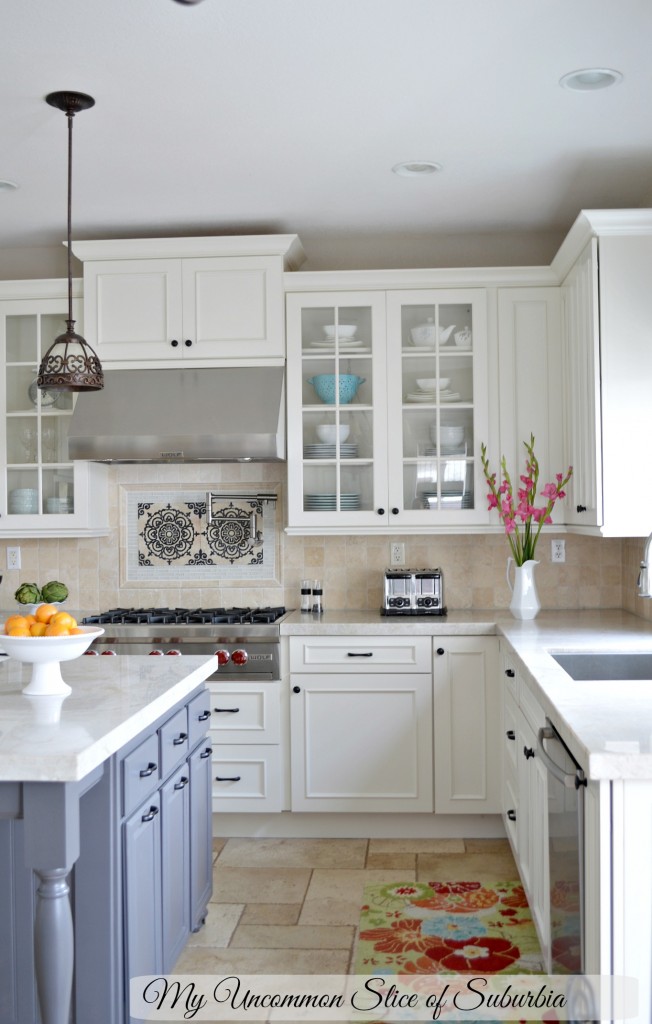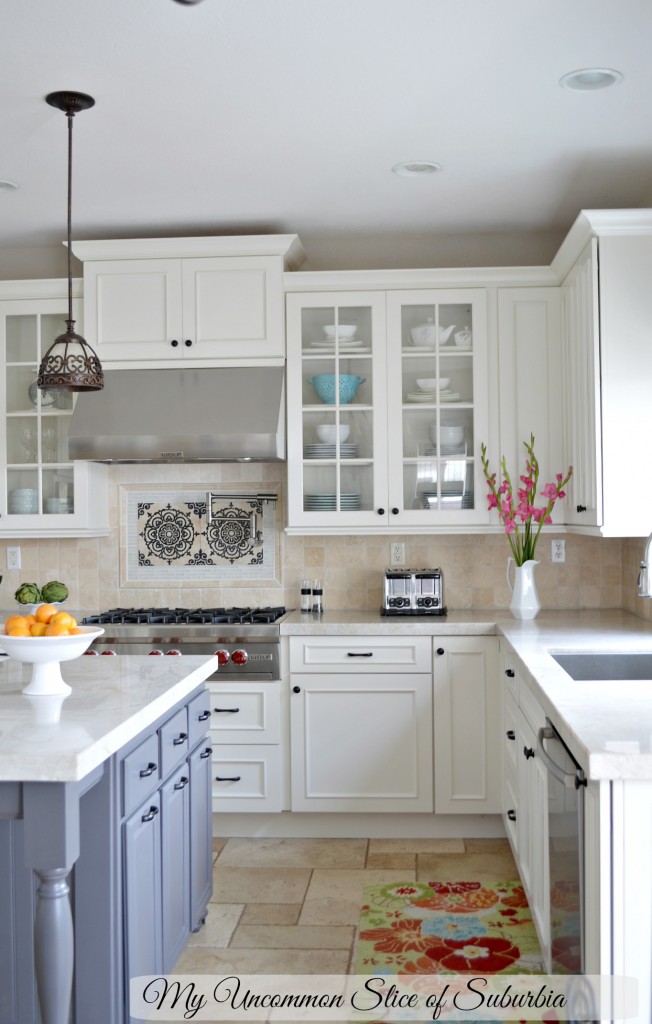 However, if you don't have to start from scratch, I highly recommend taking some things on yourself and saving a ton of money!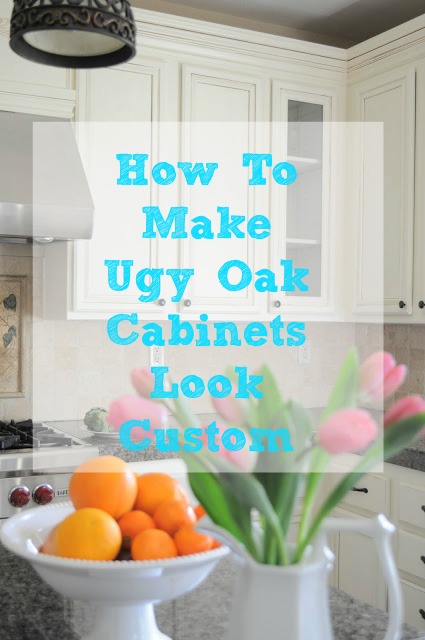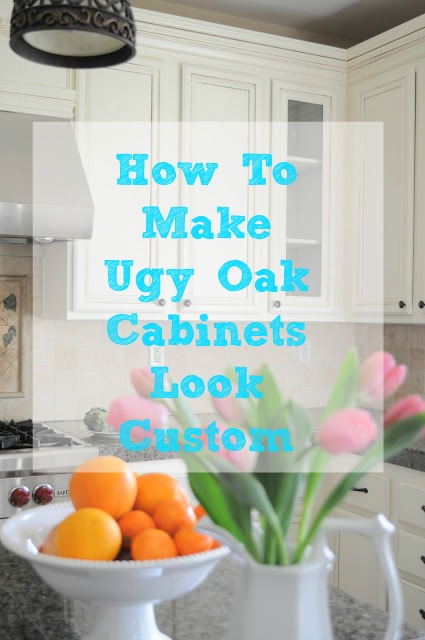 You can find all the details on our DIY kitchen below.
How to add glass to a wood cabinet
Make sure to check out all of the amazing DIY Kitchen hacks below!