We have been working away on our master bathroom! This week we framed out the mirrors and painted the whole bathroom, minus the shower area.
The best part of this bathroom project is I have only spent $150.00! That includes both vanity makeovers, mirror update, paint and lighting! By adding just a few inexpensive updates and a lot of elbow grease you can totally change the look of any room, promise!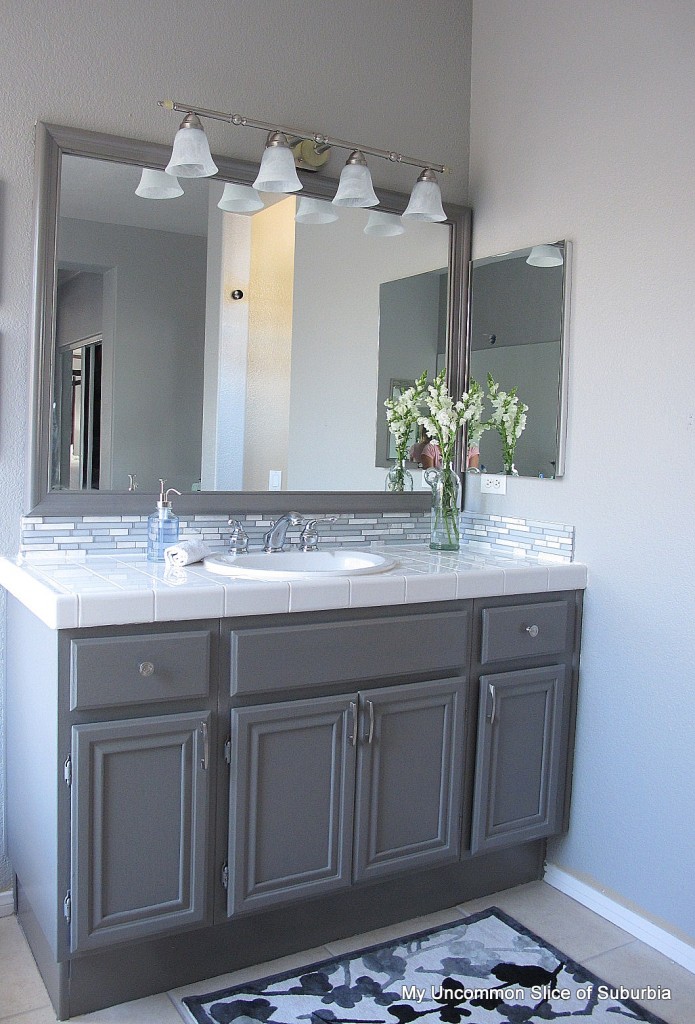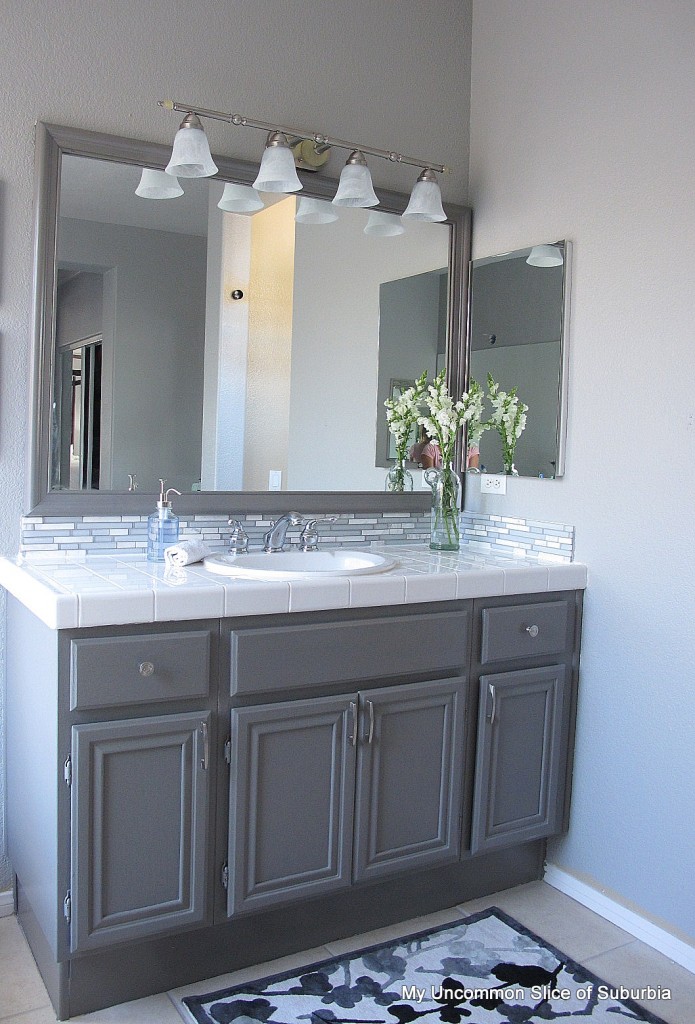 The hubby had some spare time and put one of the two vanity lights up and framed out the mirrors.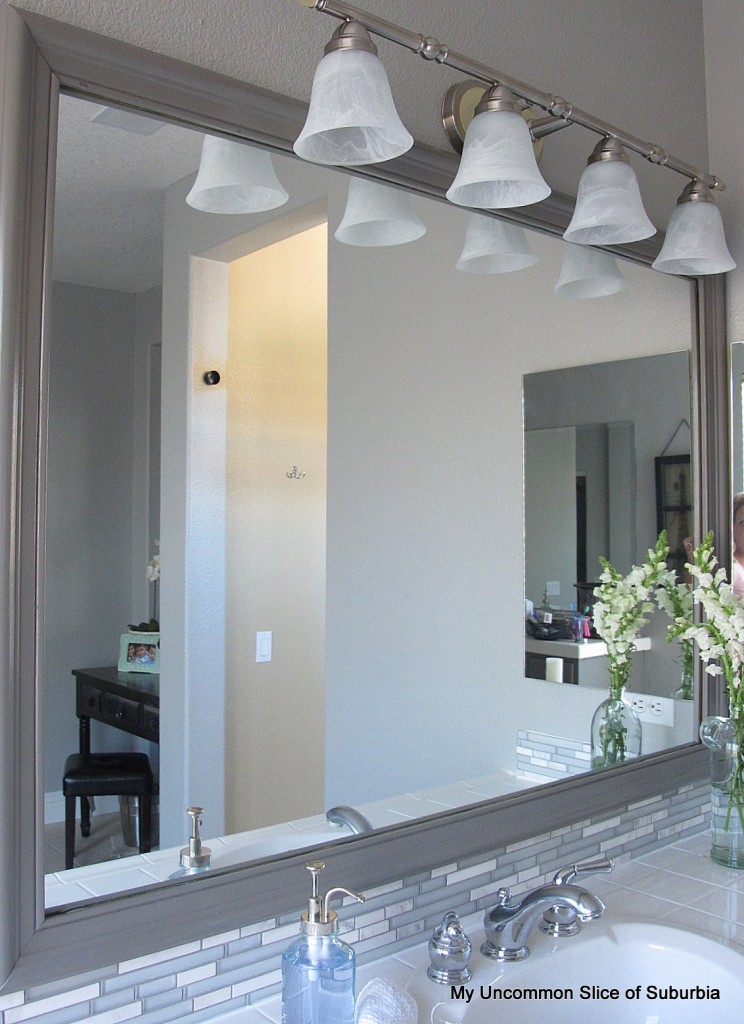 I painted the mirrors the same color as the cabinets, Chelsea Grey by Benjamin Moore, color matched by Behr.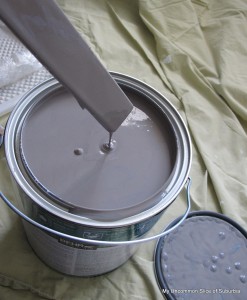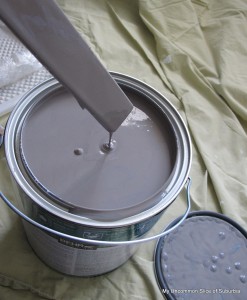 Lights Before
Lights purchased at Overstock.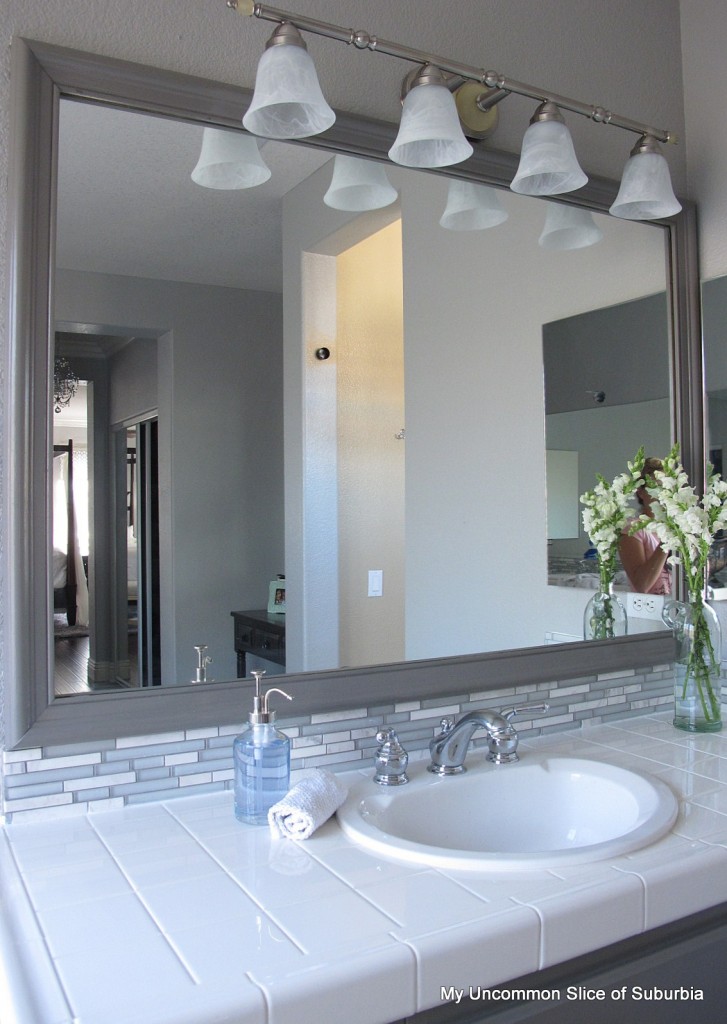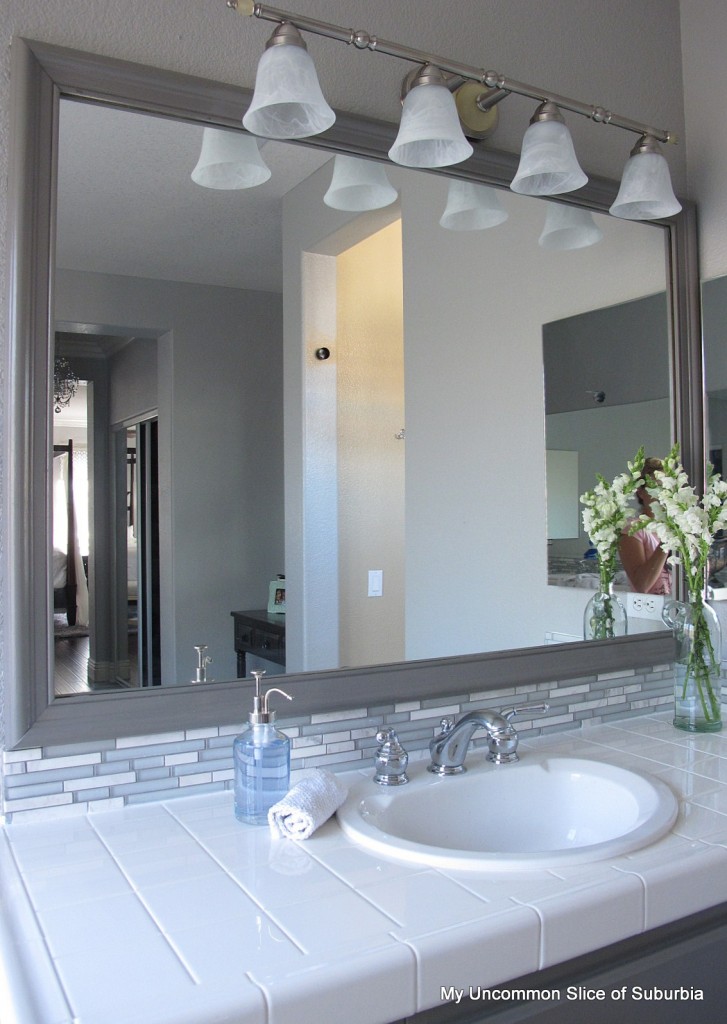 For all of you DIY junkies here is the step by step, super easy, we did it a few years back in the boys bathroom, you can find the full tutorial here.
Purchase the molding
Measure the mirror and cut your lengths at a 45 degree angle on a compound saw.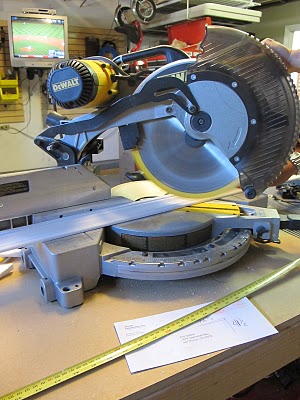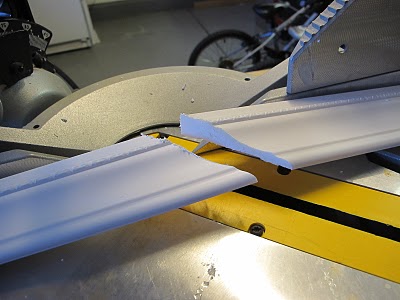 Paint the molding and make sure you paint the back as well, the mirror will reflect the other side of the baseboard and you don't wan't that to be unfinished.
We added this special sticky tape to the backs of the frame and for added reinforcement we used liquid nails all along the backs.
Hold it into place firmly for a few minutes, caulk the corners, touch up with paint and Voila, you have a whole new mirror!
For more information on updating your back-splash click here. You can find out about how I painted the bathroom cabinets here.
Have a fabulous weekend!