Yesterday, it was the good man up above that saved our house from burning down to nothing.
It could have been worse, it should have been worse, but it wasn't,
Most importantly, no one was hurt.
I will be taking the week off while we deal with the clean up, insurance and demo.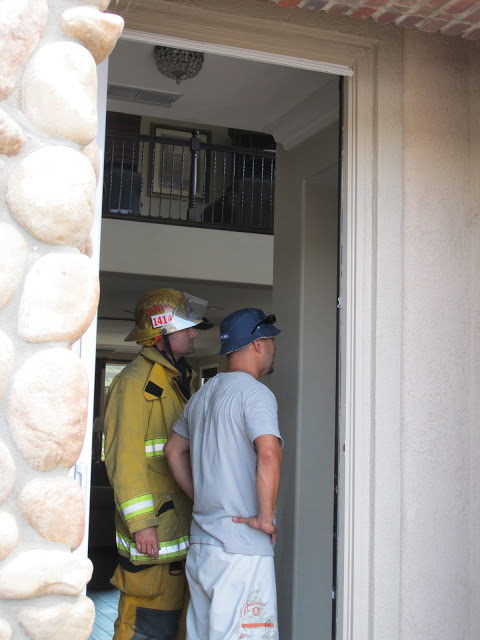 Hubby, taking it all in afterward.