How to update a backsplash
It feels like it has been so long since I shared one of our DIY projects so I am happy to say the back-splash is done in the master bathroom, YAY!  It is actually a pretty simple project but with all that has been going on around here it took a few weeks to complete.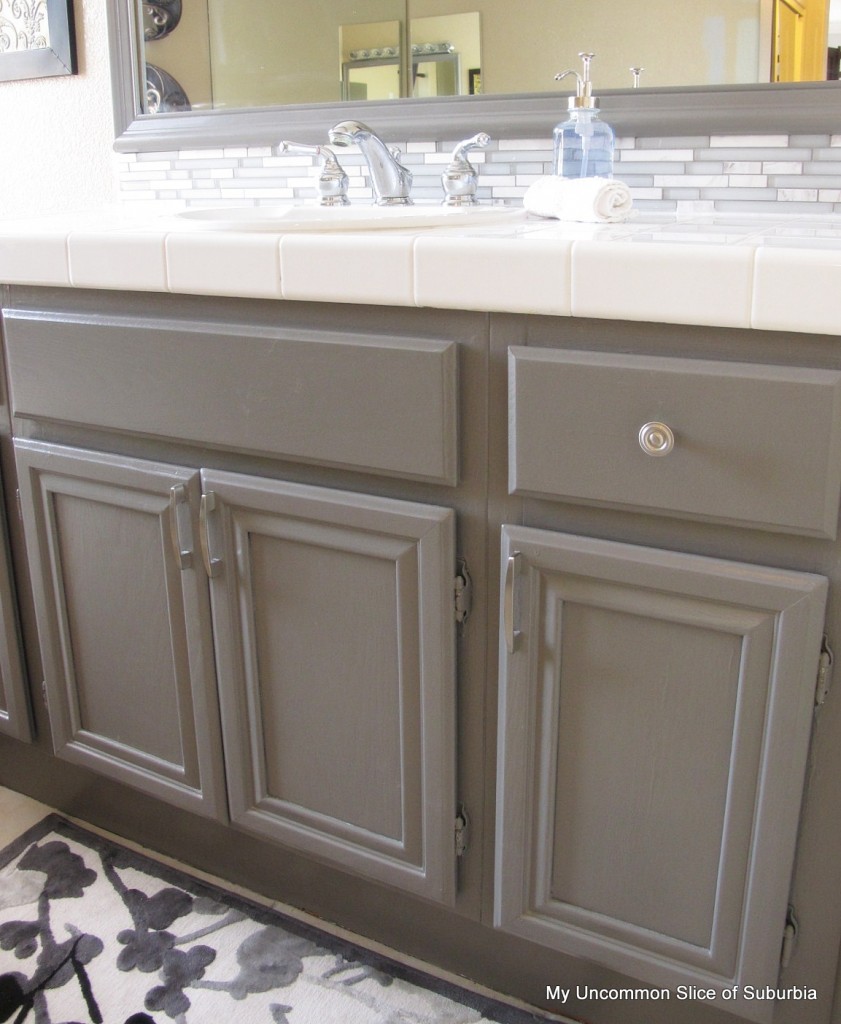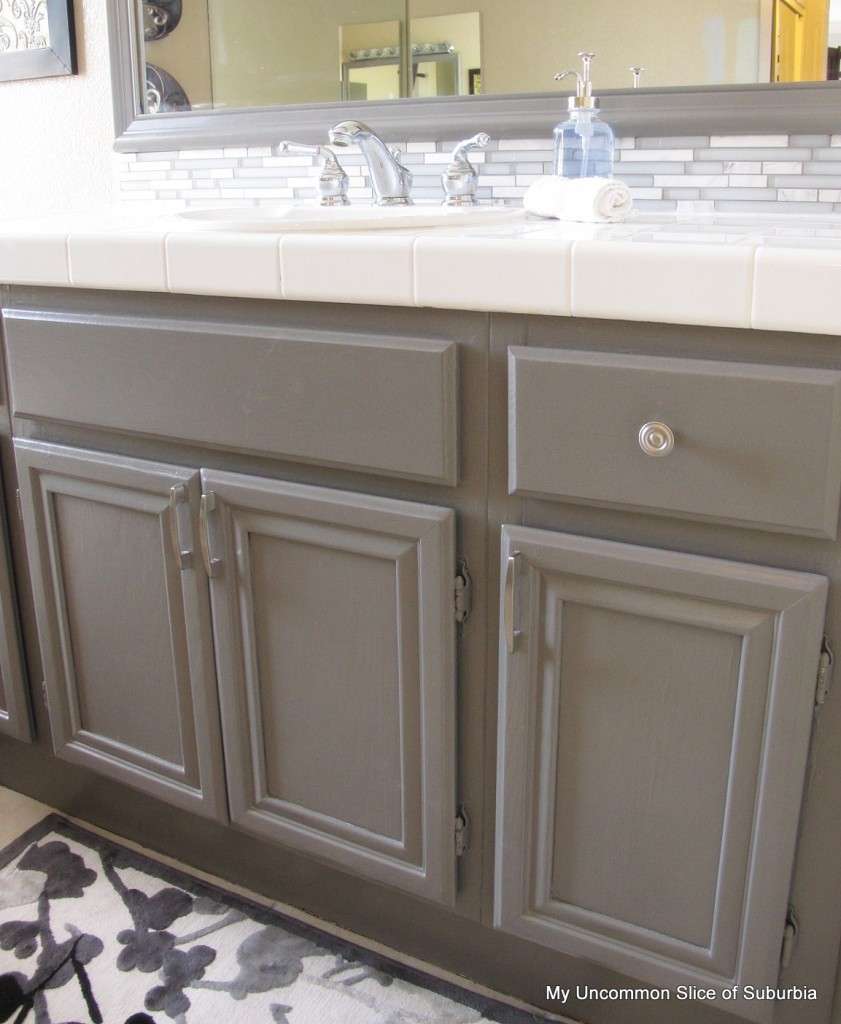 The white tile was fine, we just wanted to add some visual interest to the vanity after I painted it, let's take a look back, shall we?  Uggg…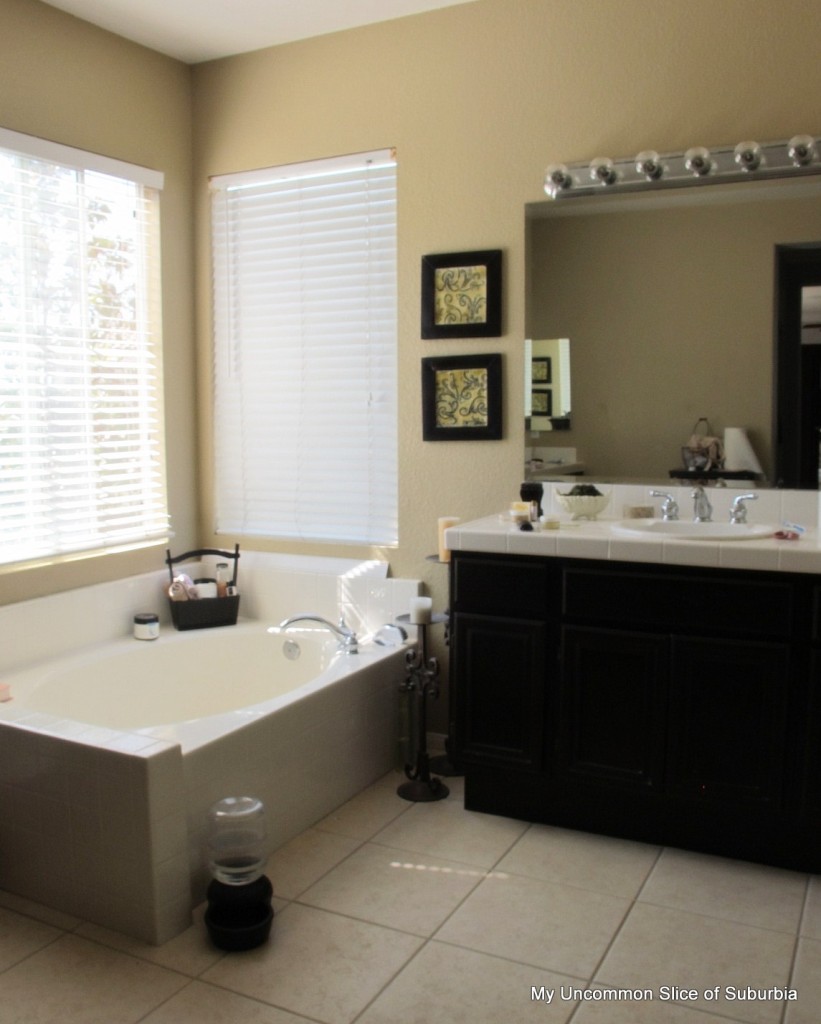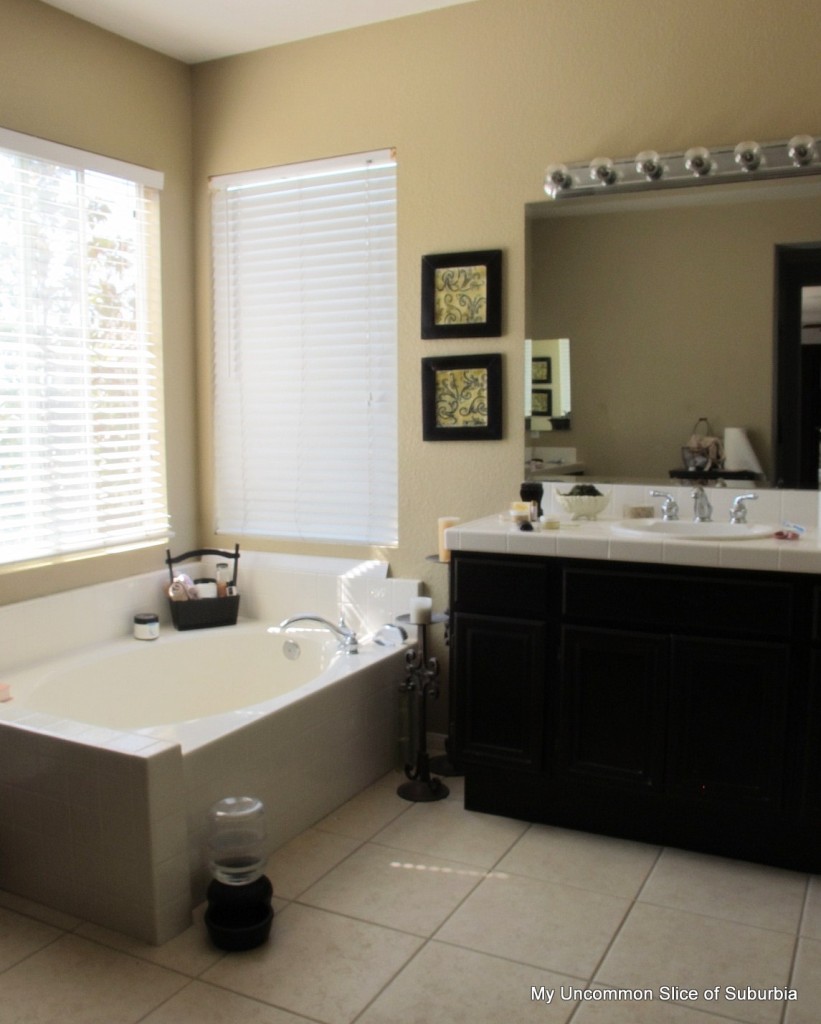 First things first, remove whatever surface is existing.  Because it was tile, the dry wall came off with it so we just cut a new piece of drywall and screwed it into the studs of the wall.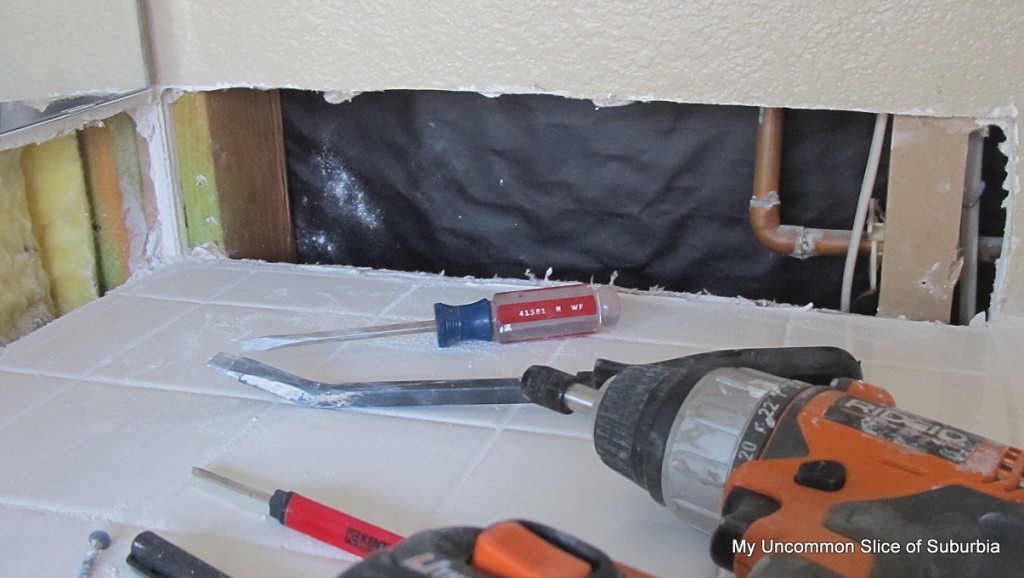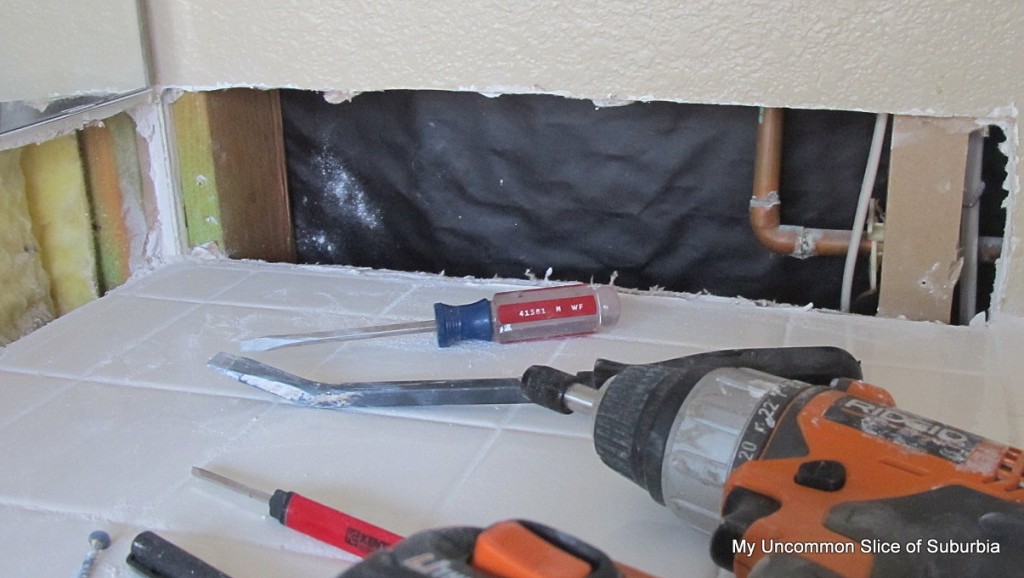 Find yourself some ceramic tile adhesive or thin set.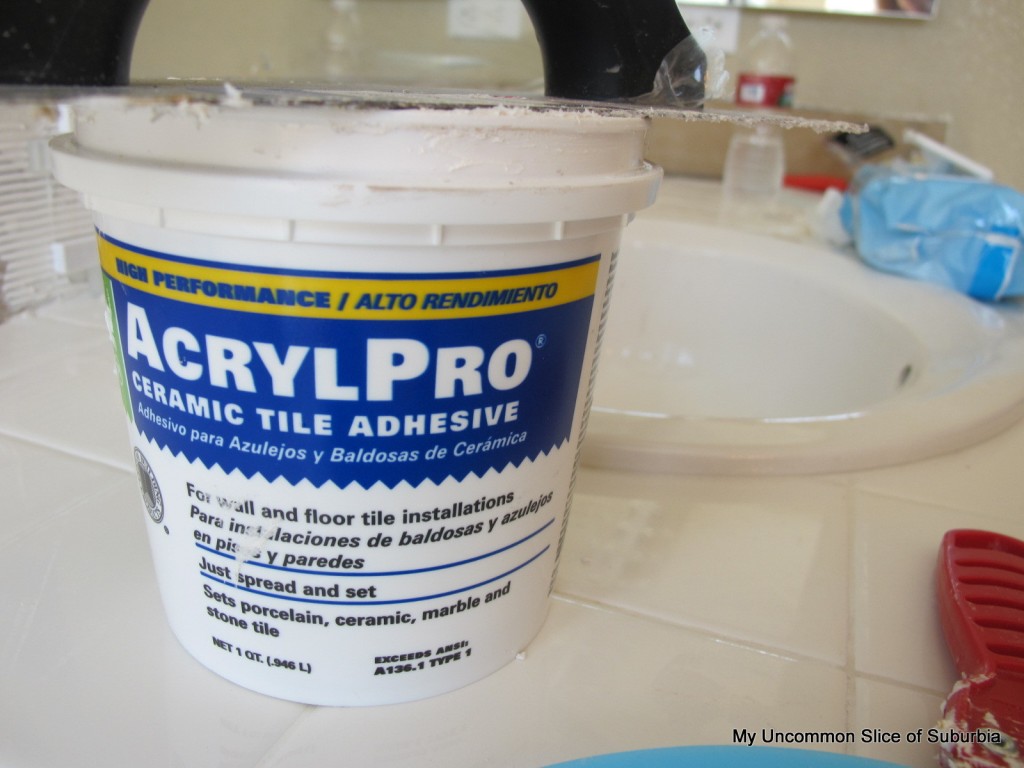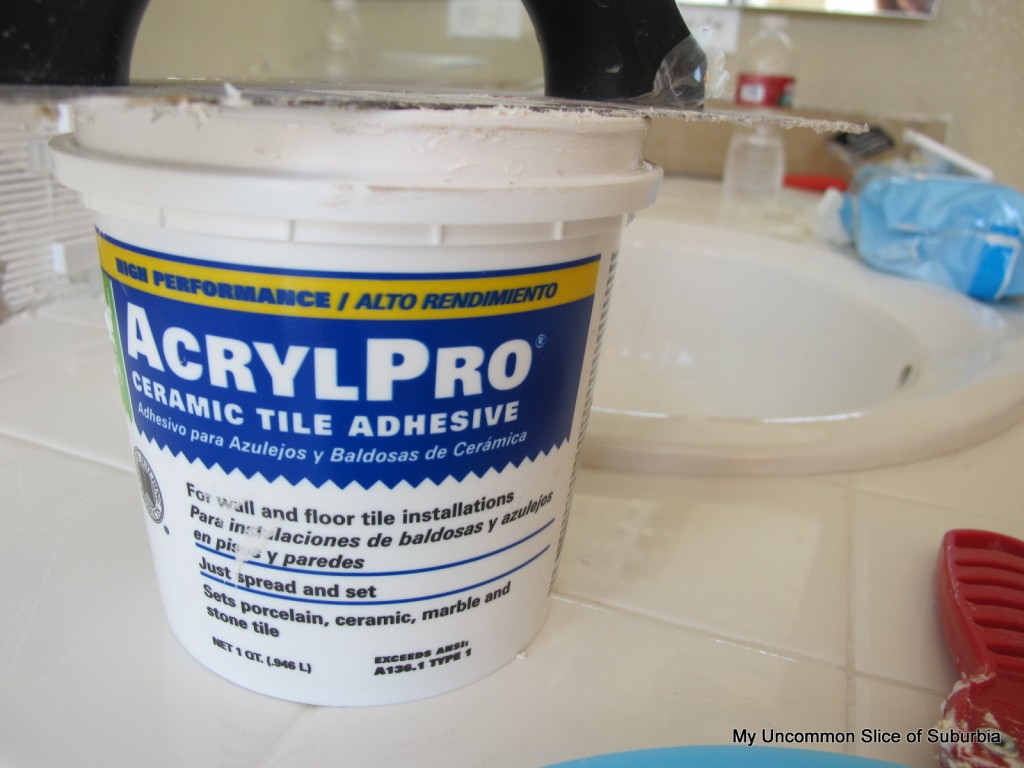 Scoop it out of the bucket with the edge of a V-notched trowel and sweep across the drywall.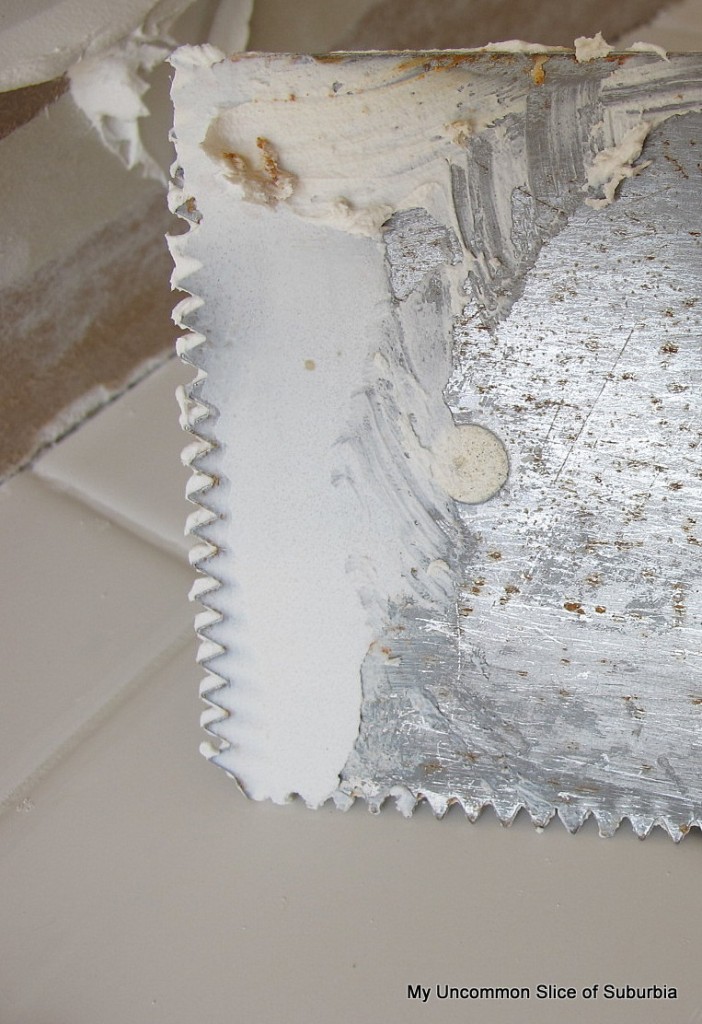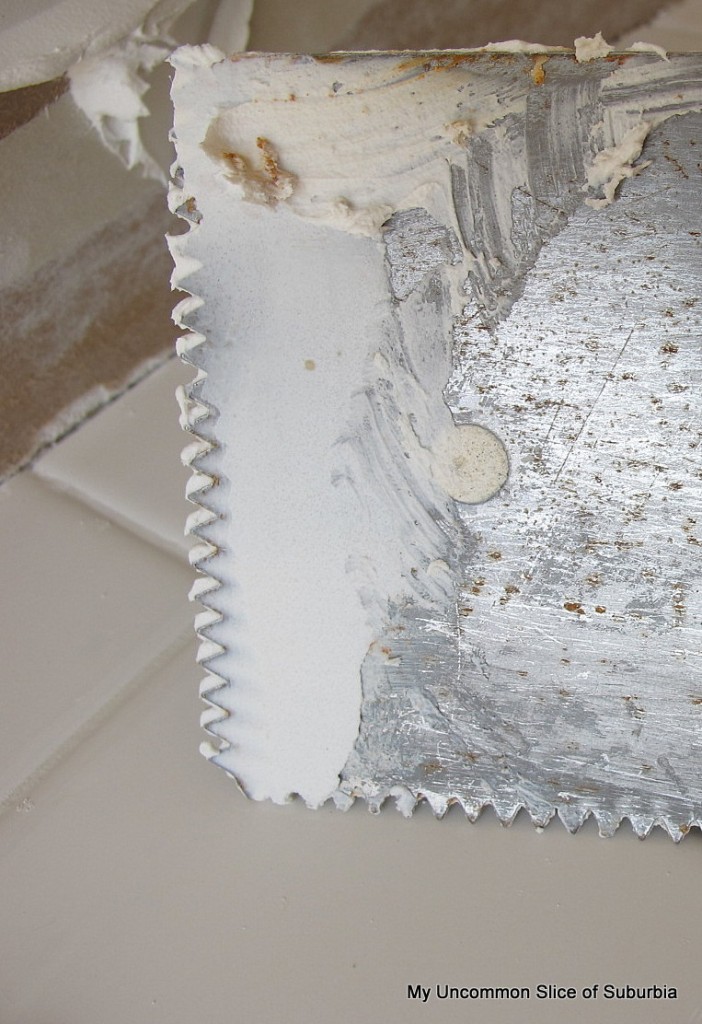 Firmly press the glass tile onto the thin set.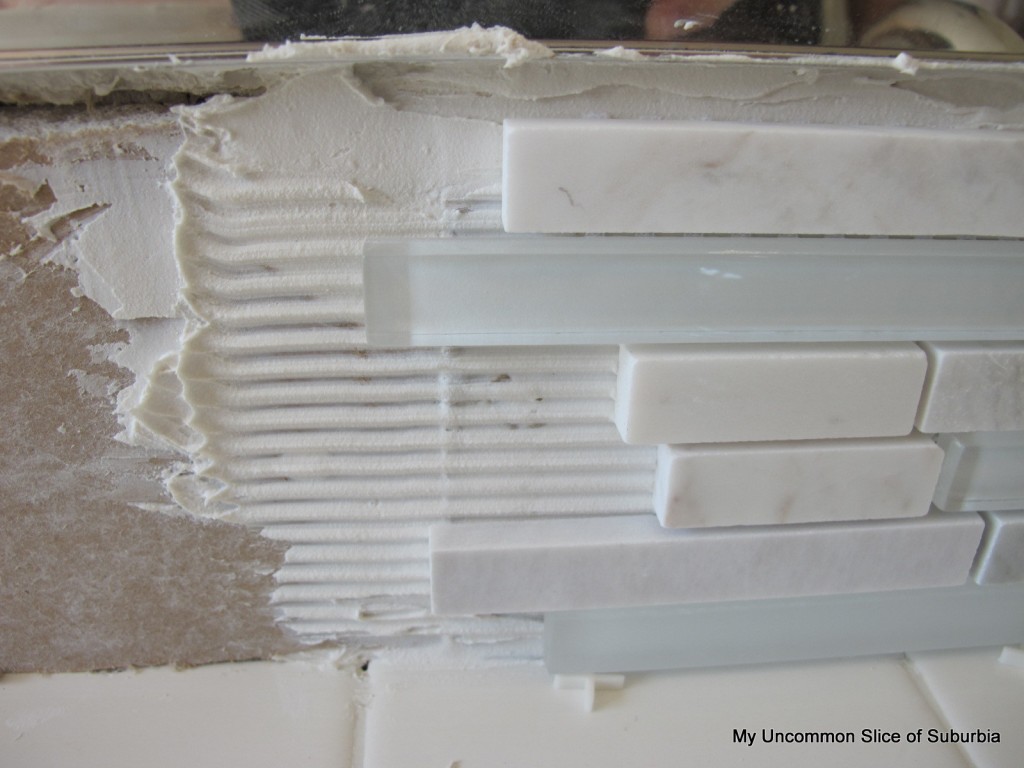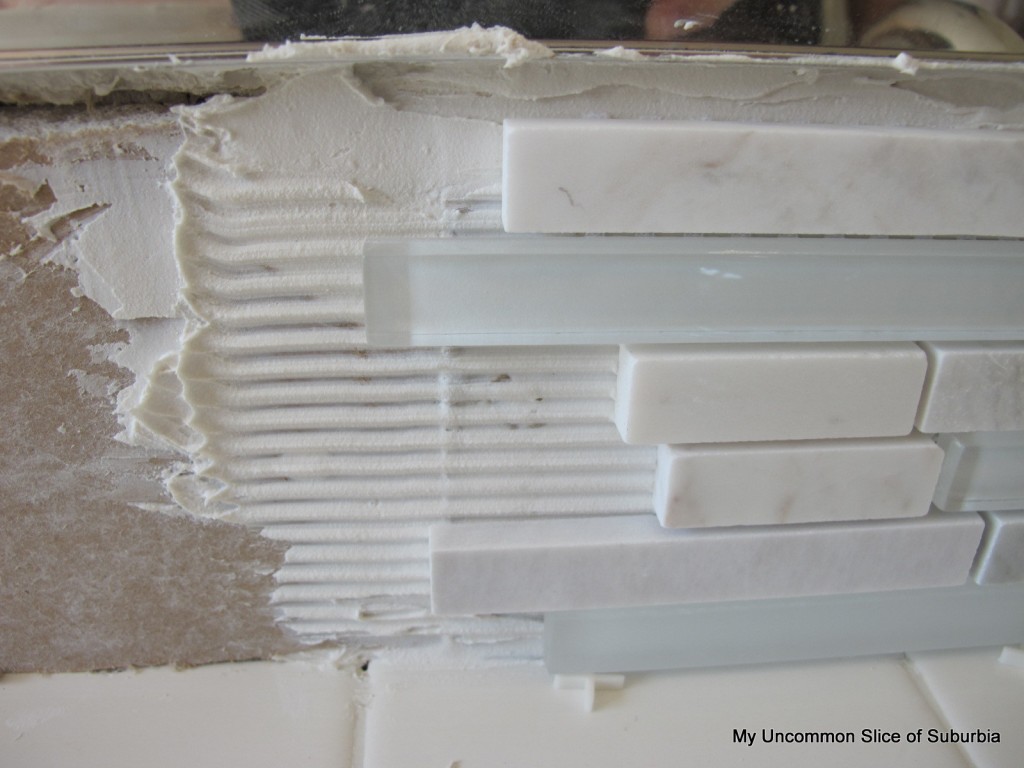 When we got to the end  we needed to cut the tiles so we borrowed a score-and-snap tile cutter from a neighbor.  It looks something like this: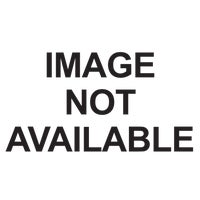 After it has dried overnight you will want to grout.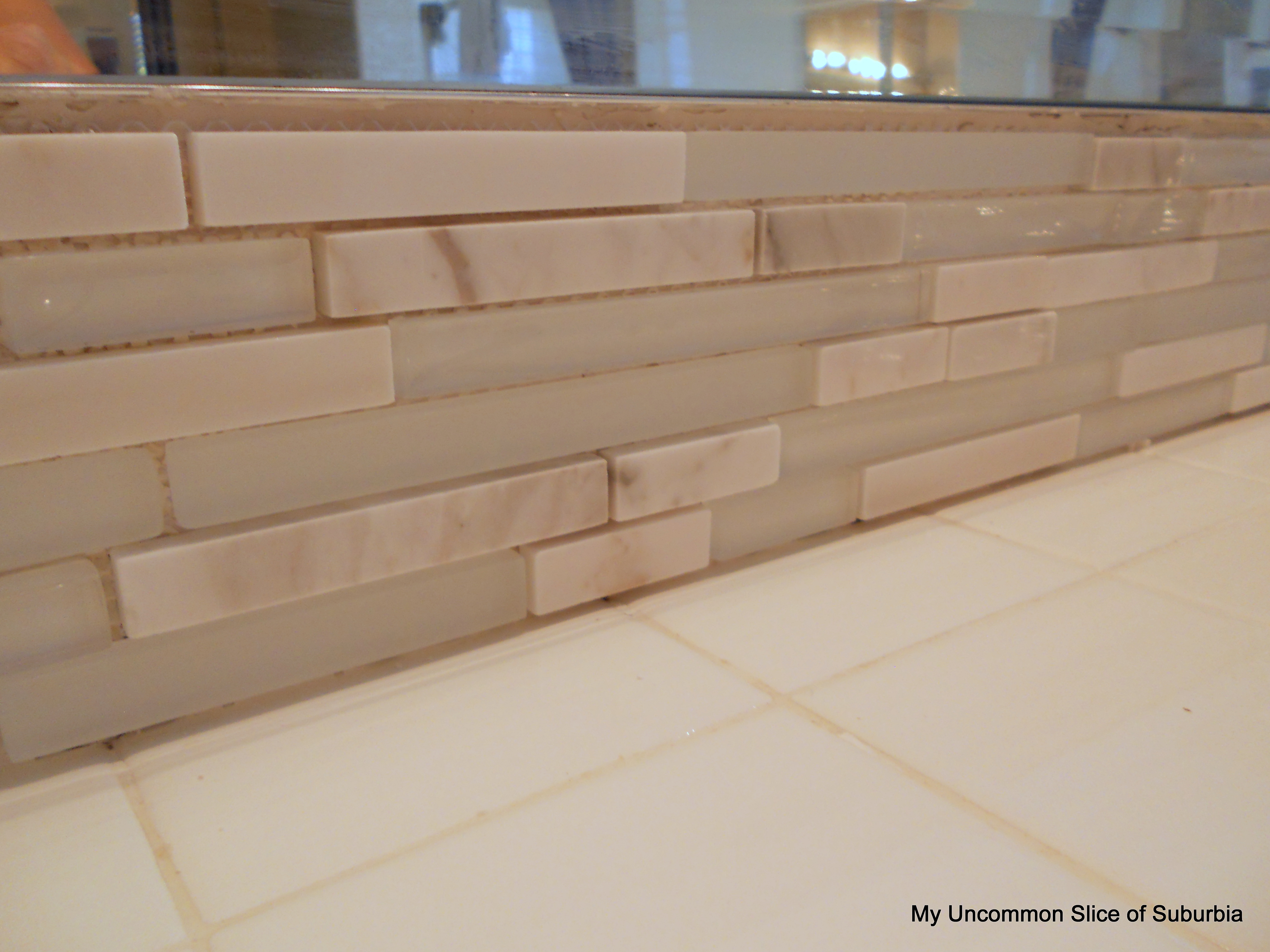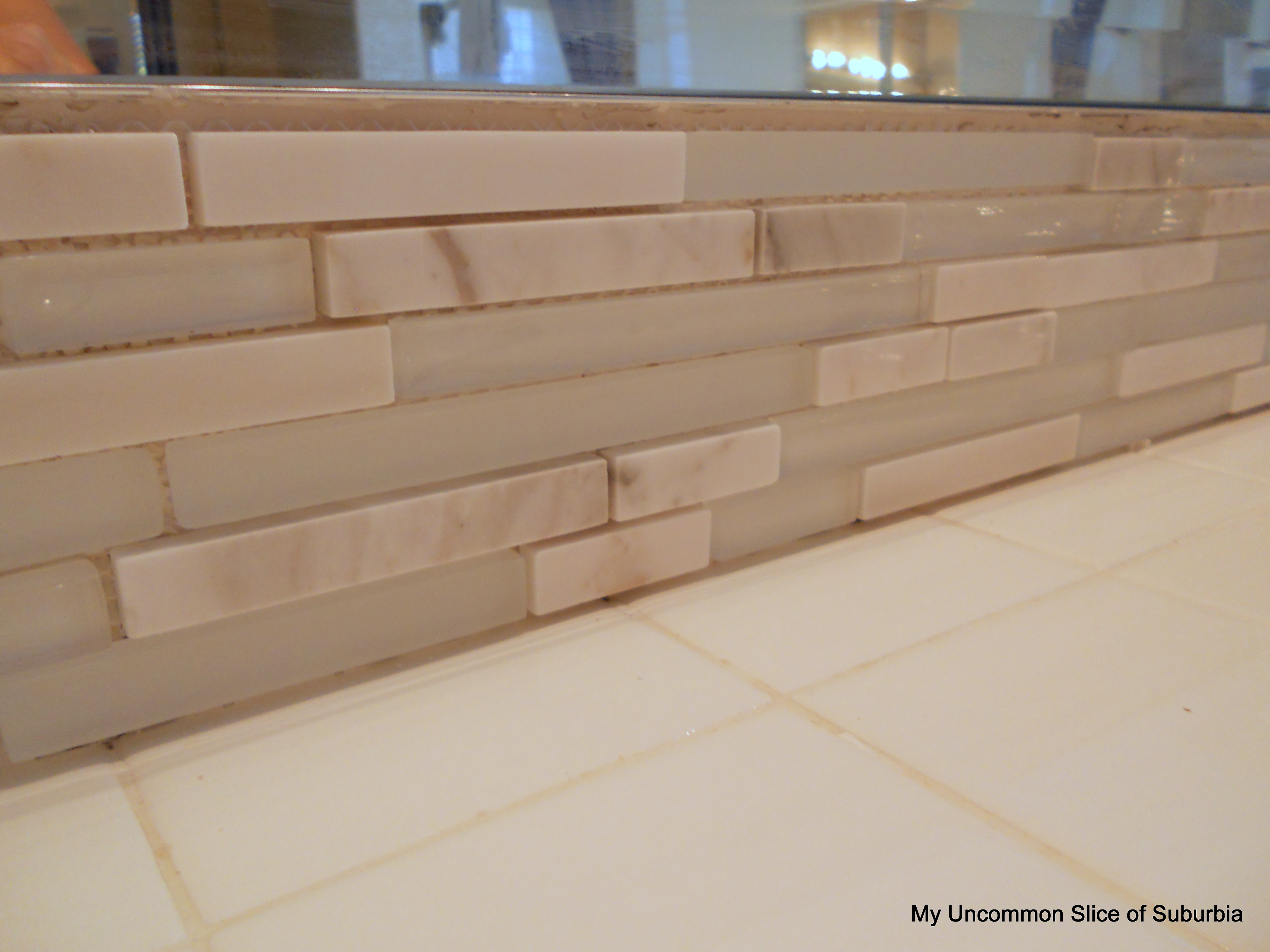 The directions are on the back but basically you will want to pack the grout deep into the joints, but don't get any into the seam between the tiles and the counter-top. Next clean the surface with a soft sponge and water, rinsing the sponge often. Wait 30 minutes and buff off the "haze" with a clean, dry cloth until the glass tiles are nice and shiny.
 Squeeze a thin bead of tub-and-tile caulk between the back-splash and countertop.
We then framed out the mirror on Ray's side, post to come on that soon.  We still need to frame out my mirror but ran out of molding.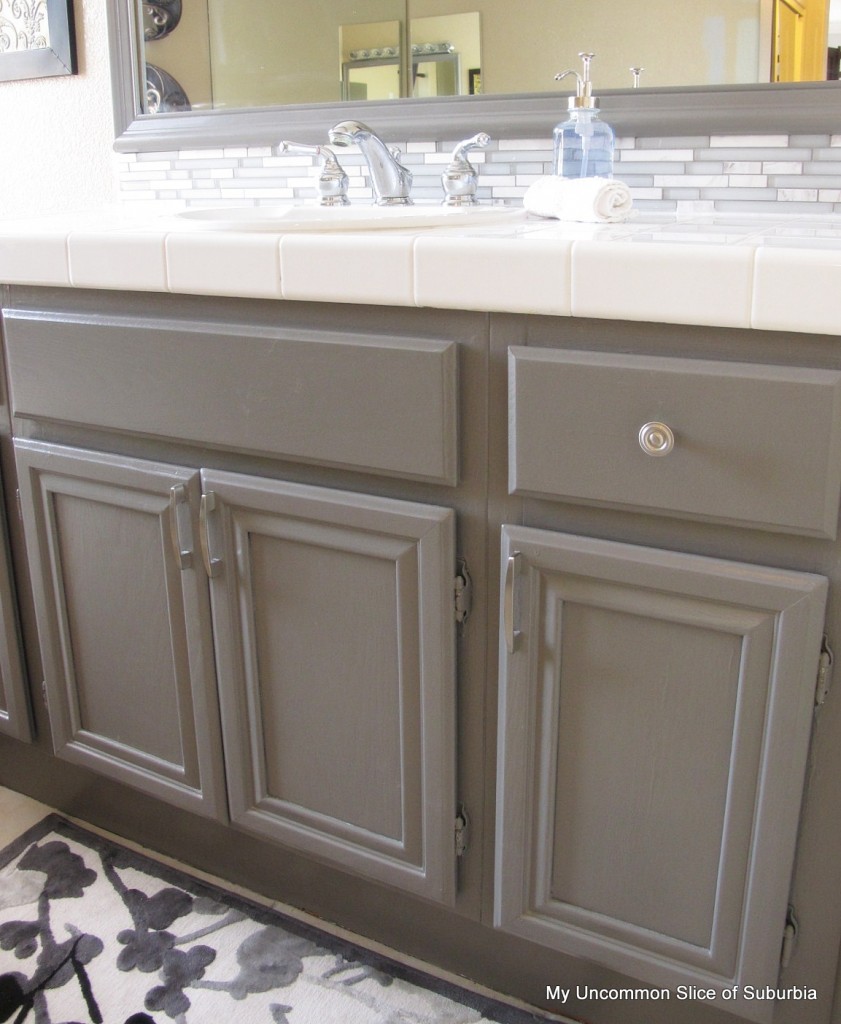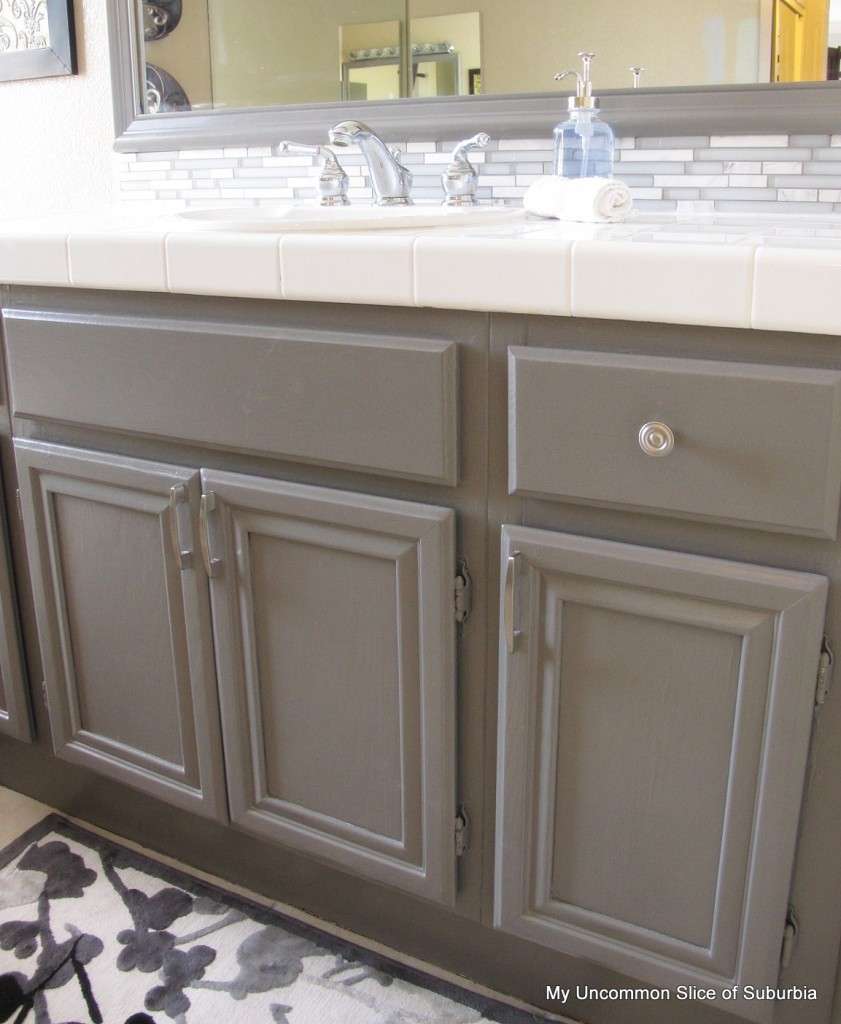 So glad I cleaned up before taking the before picture.
So what is left?  Paint and lights!
Total Cost
 $30.00 for the glass tile, we had everything else!
 Once again, thank you for everyone who has left such kind messages for my family.  I was able to get Grandma to eat some soup yesterday, first time she ate in a week, I cried happy tears!