Painted bathroom cabinets
I have finally finished painting the bathroom cabinets and am excited to show them to you! Our home is a 90's builder-grade so anytime I can get my hands on oak cabinets and give them an inexpensive update using paint, I can't wait to show you how!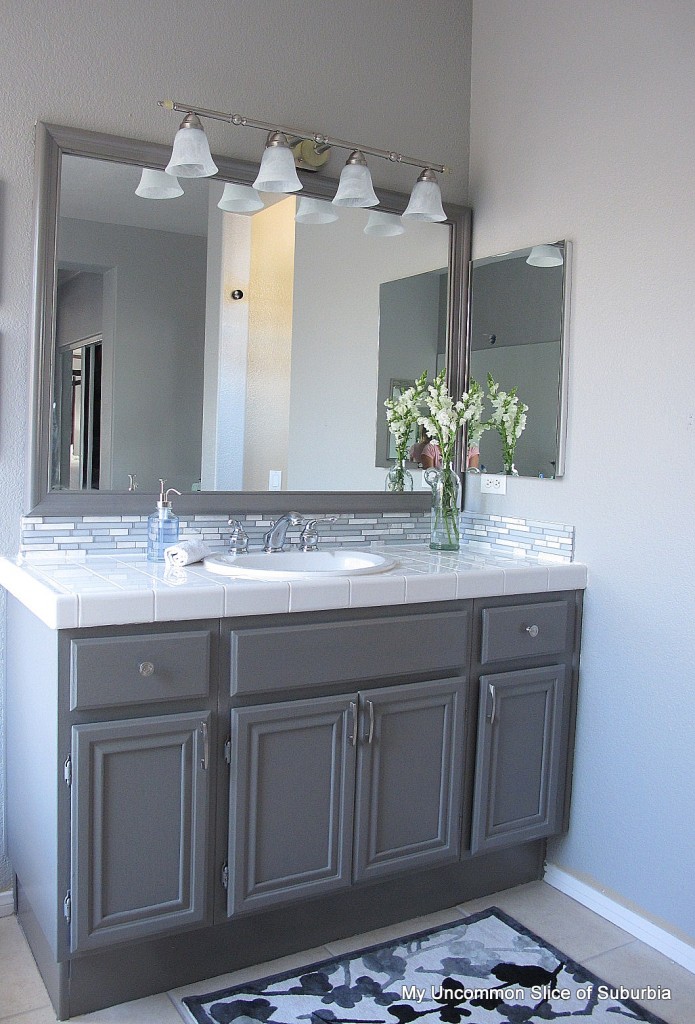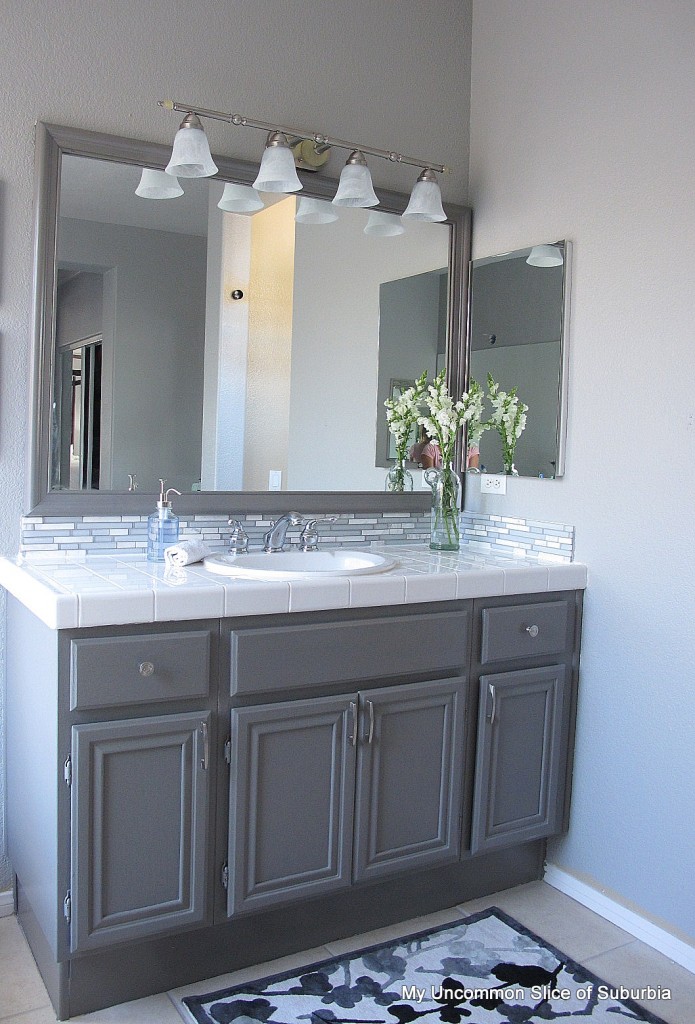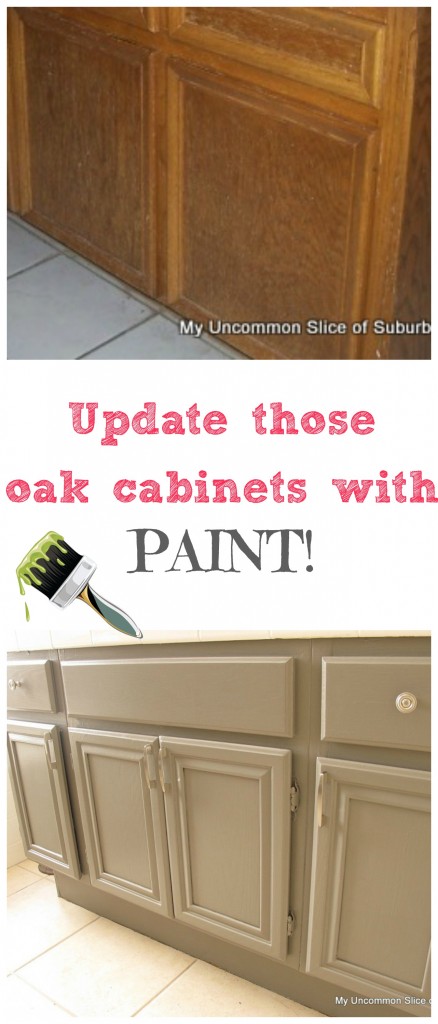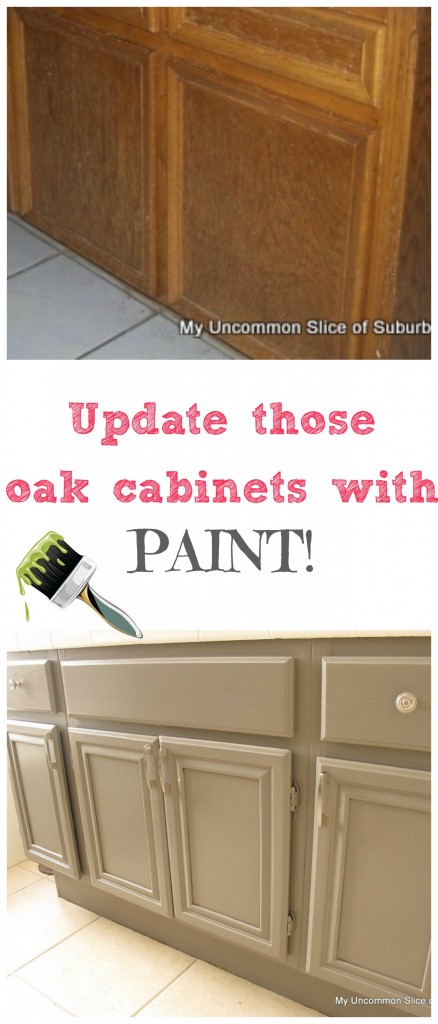 Supplies:
Oil based primer
Paint color of your choice
Heavy duty cleaner
Assorted Sandpaper
3M Sanding Sponge
Wood Filler
Painters Masking Tape
Painter's Acrylic Latex Caulk
All Purpose Tack Cloth
Plastic Drop Cloth
Foam Mini Roller
Angle Trim Brush
Putty Knife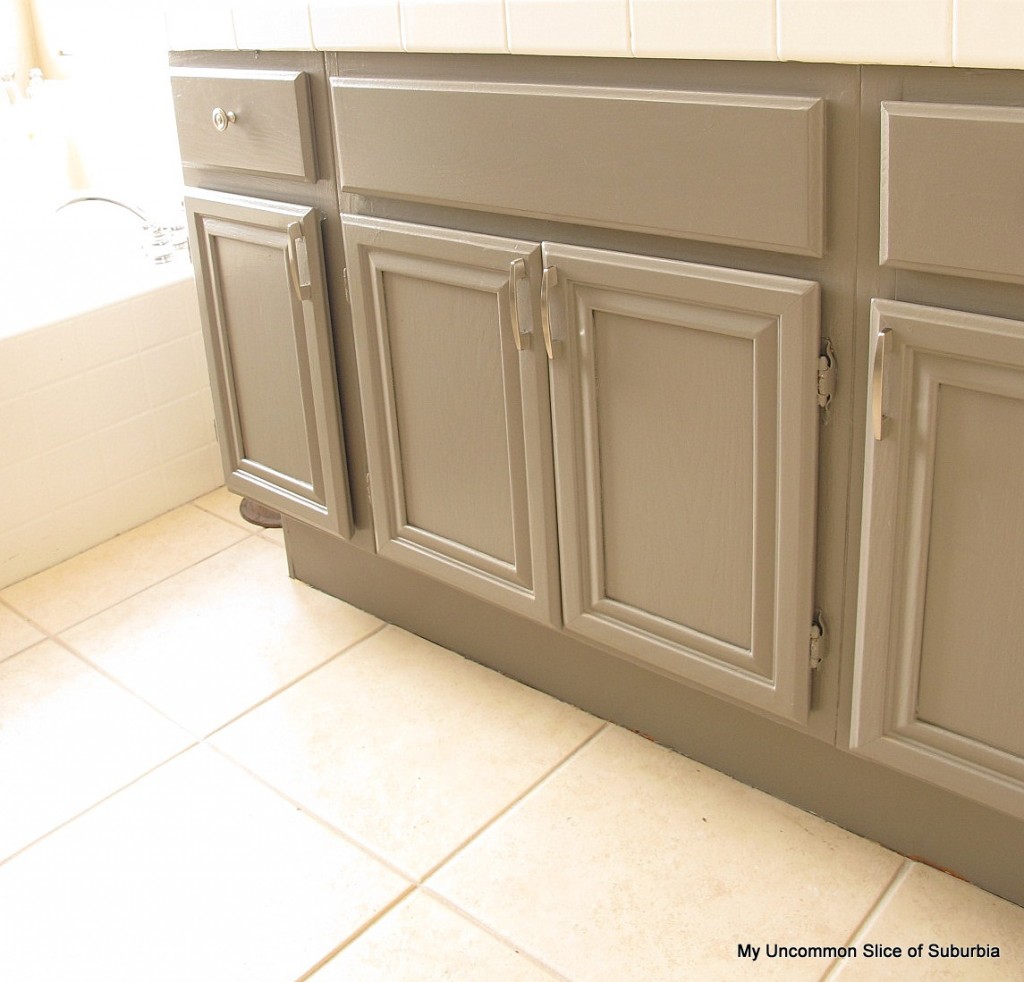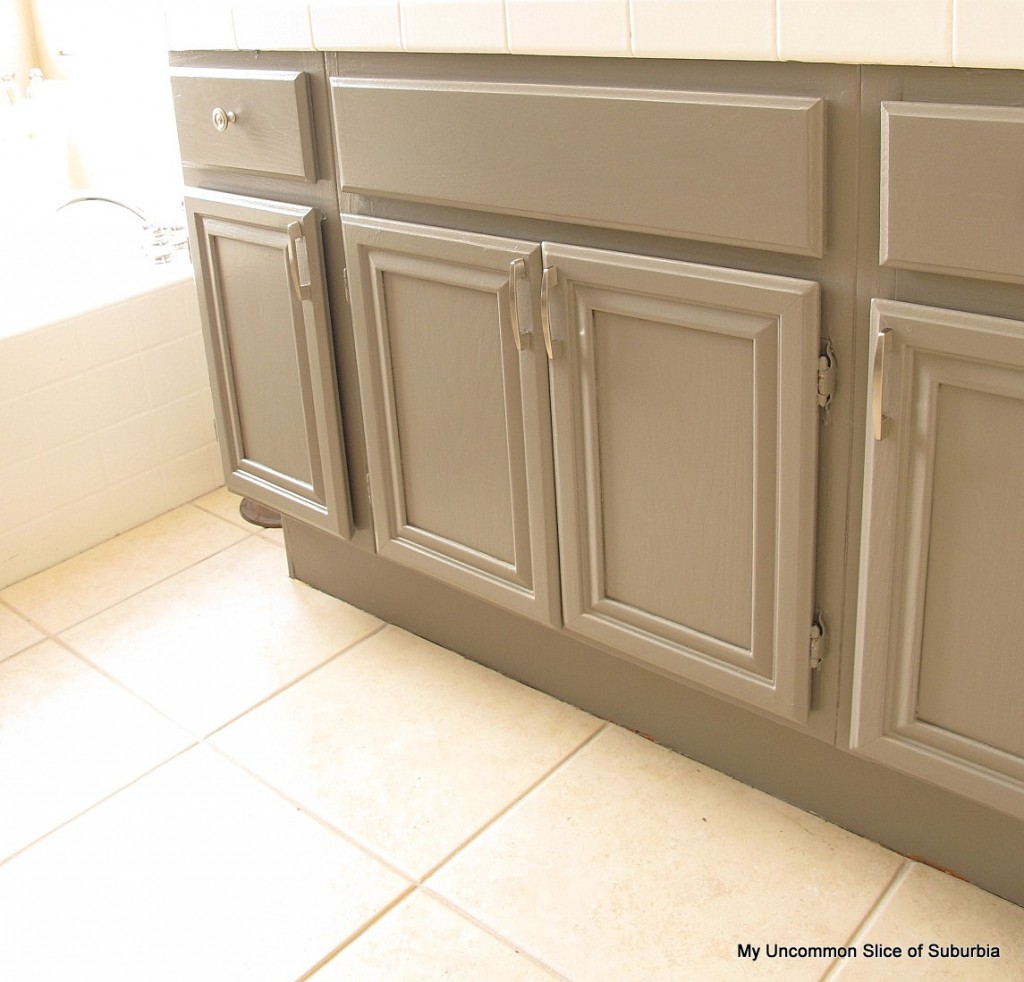 Had I not decided to put hardware on, they would have been complete a while ago but we all know how that went.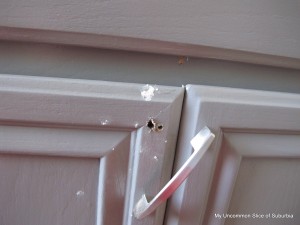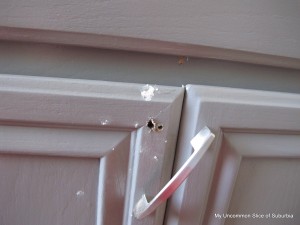 About 5 years ago I had gel stained the oak cabinets, I loved it but the stain was beginning to peel in highly used areas which is normal. Instead of re-staining, I decided to brighten the cabinets up using Chelsea Grey by Benjamin Moore, I had it color matched by Behr.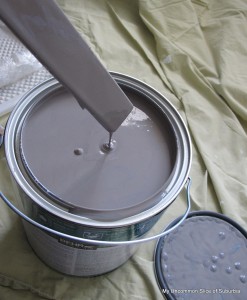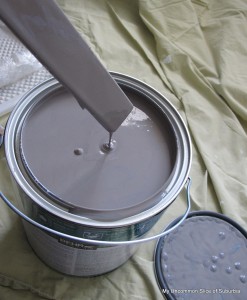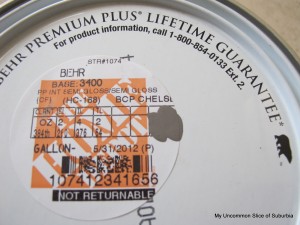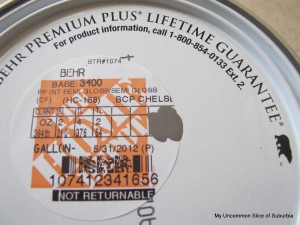 Here are the steps, same as the kitchen and loft.
Lightly sand everything.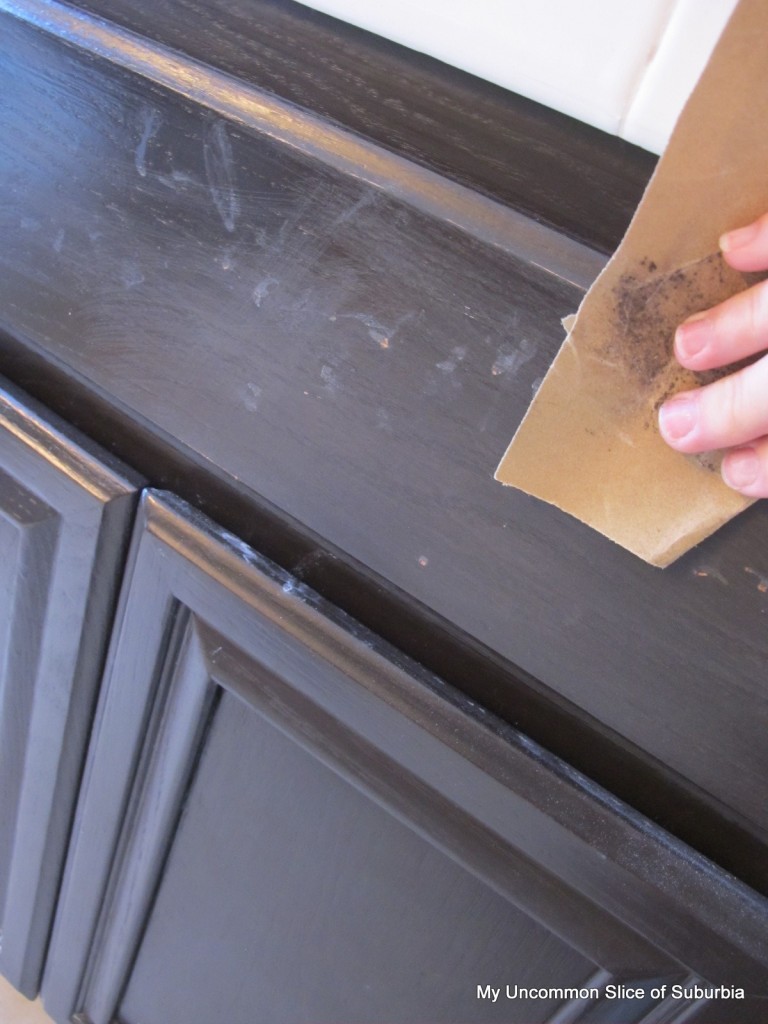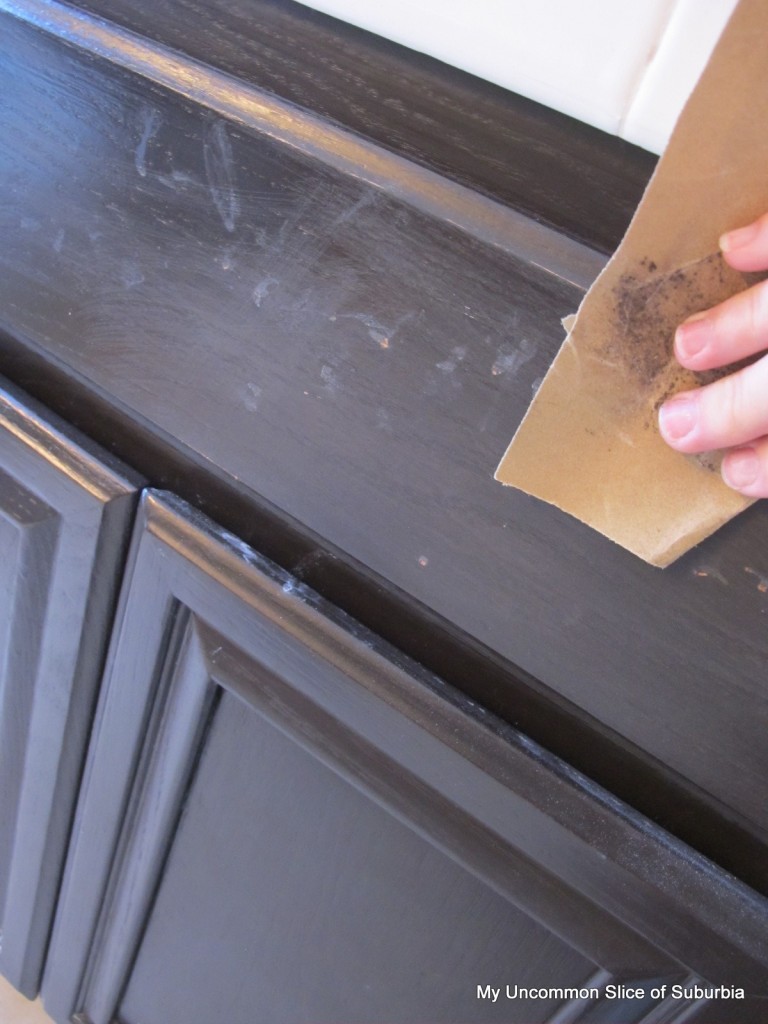 Prime, I have had wonderful luck with Zinsser. You don't have to sand with this product but I still give it a light buffing.
Foam rollers will give you the look as though your cabinets have been sprayed.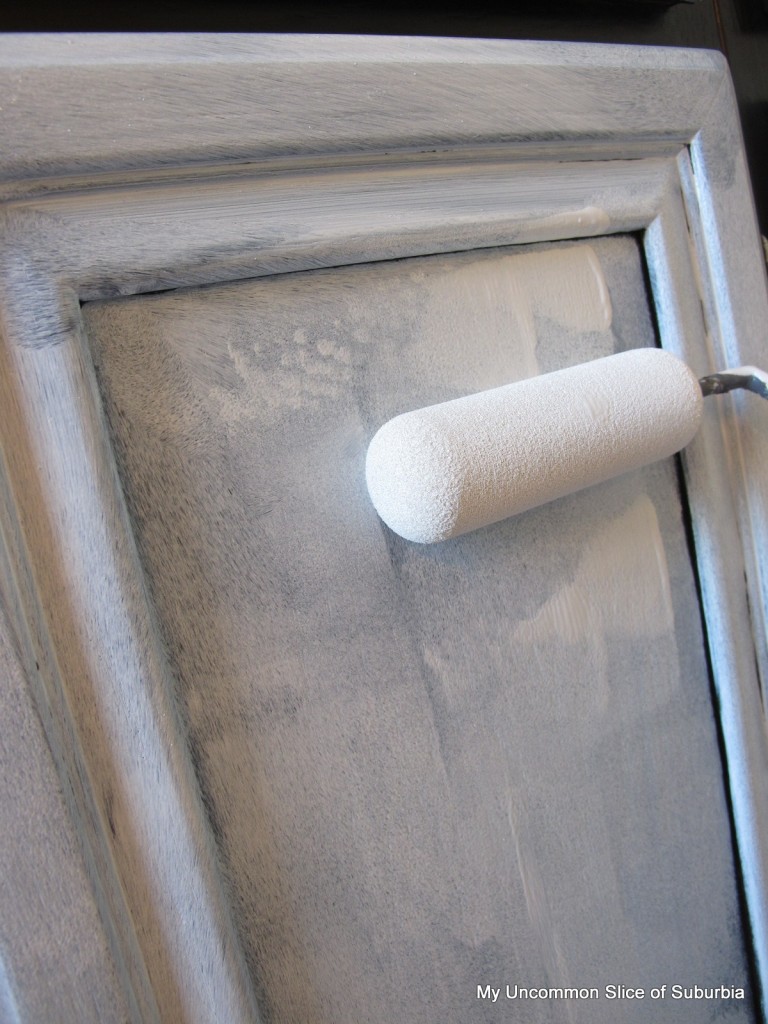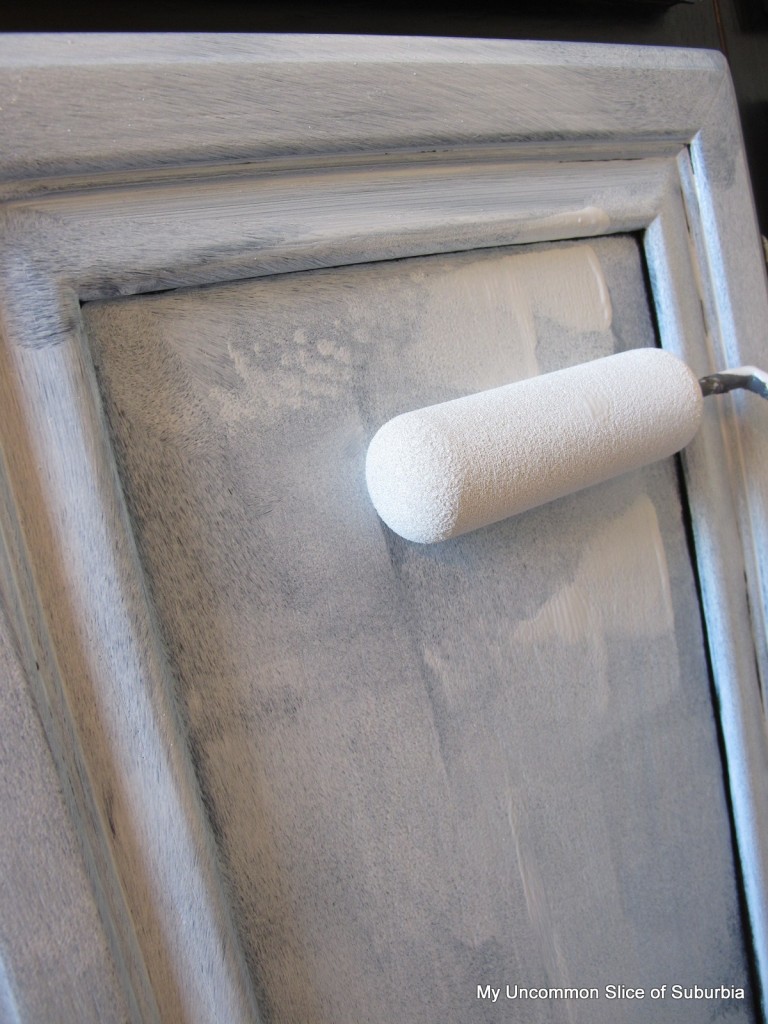 Use a sanding sponge to buff out any drips after it has dried.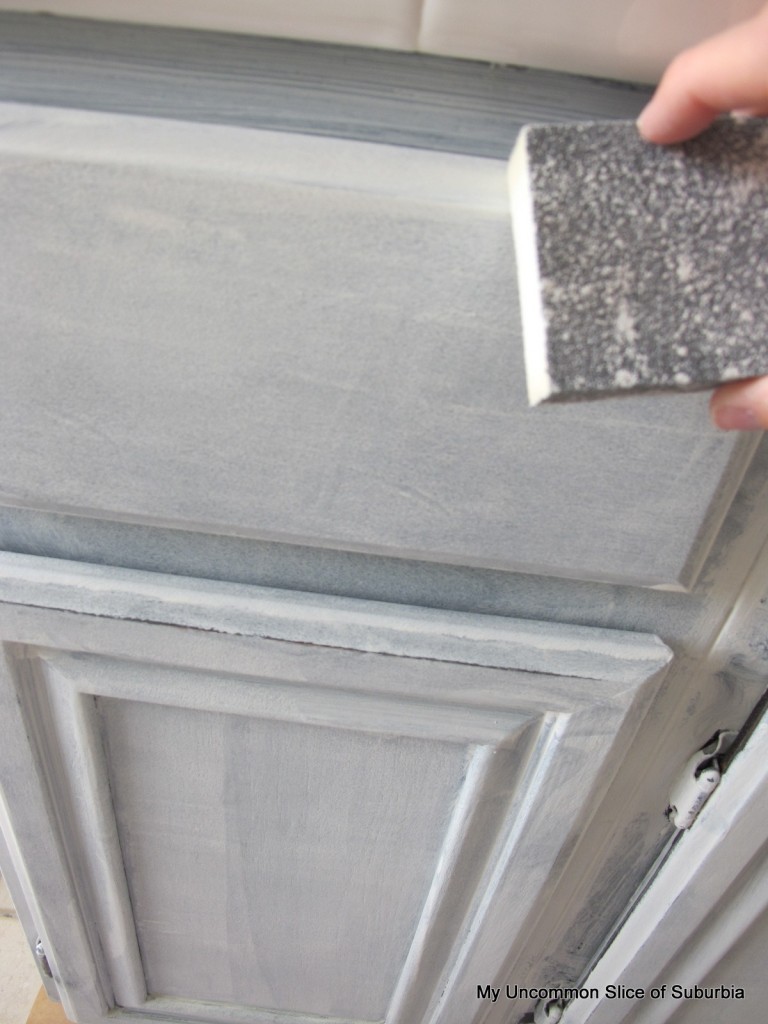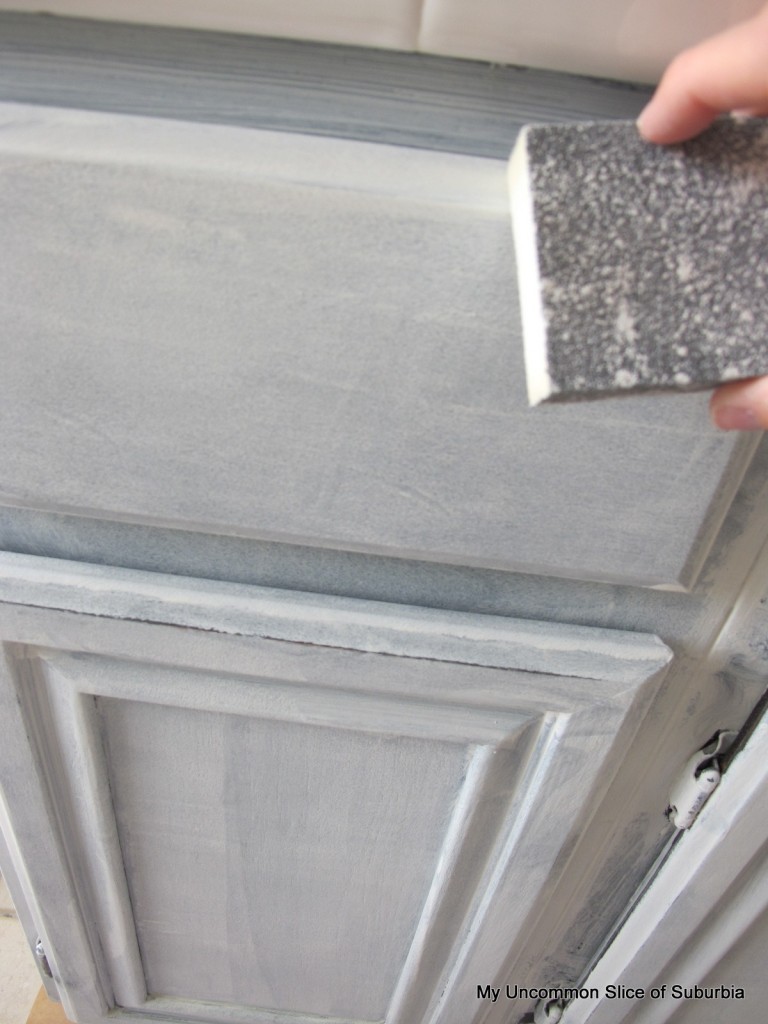 Start painting, again using a foam roller and a purdy brush in the hard-to-reach places. (Paint Benjamin Moore Chelsea Gray)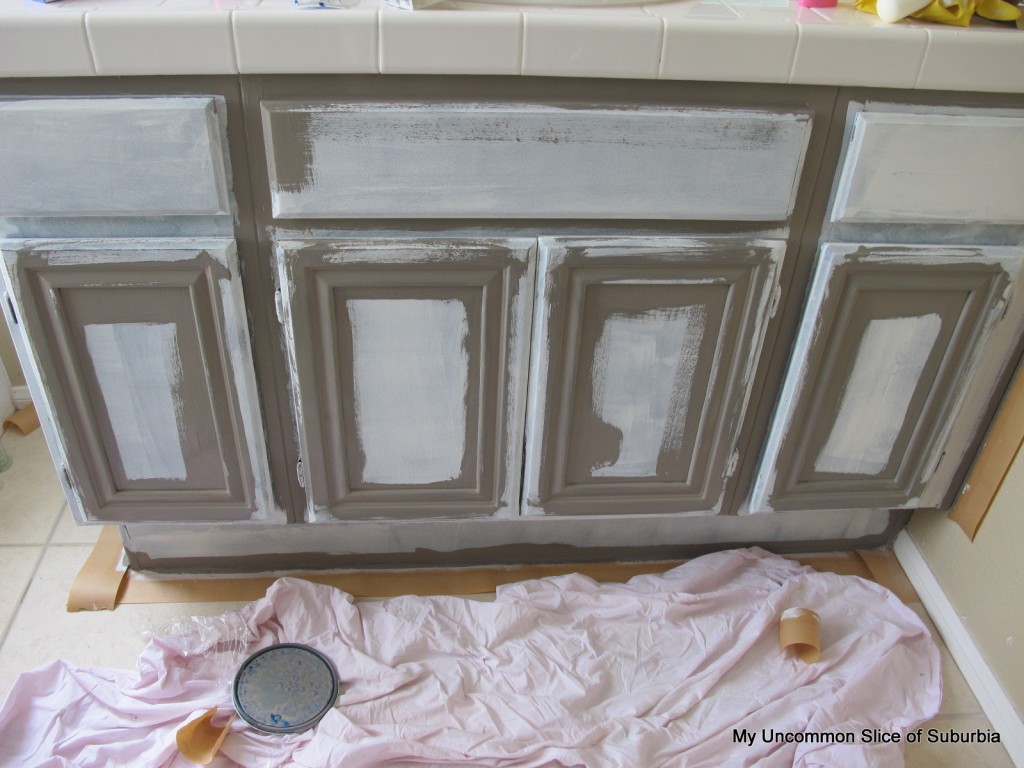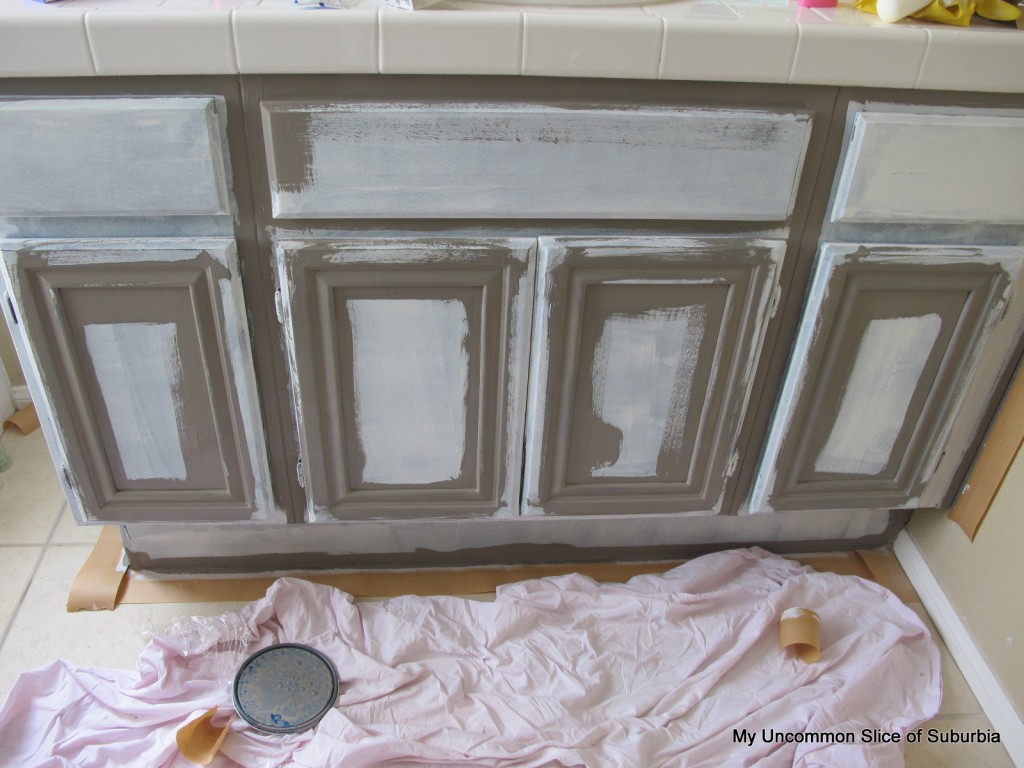 NOTE: Latex paint will adhere perfectly to oil based primer. Latex primer over oil paint will not work at all.
Let it dry, buff out any drips and give it another coat.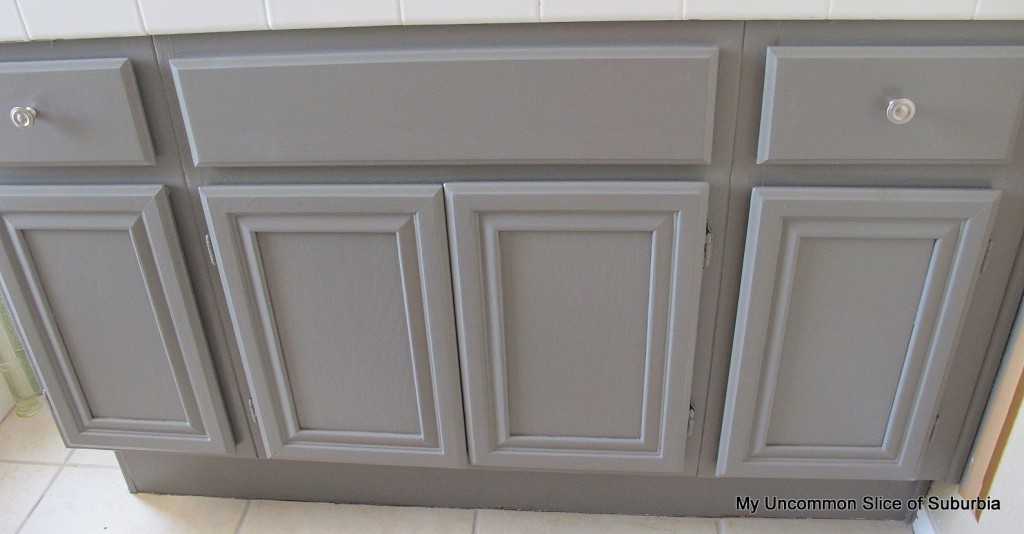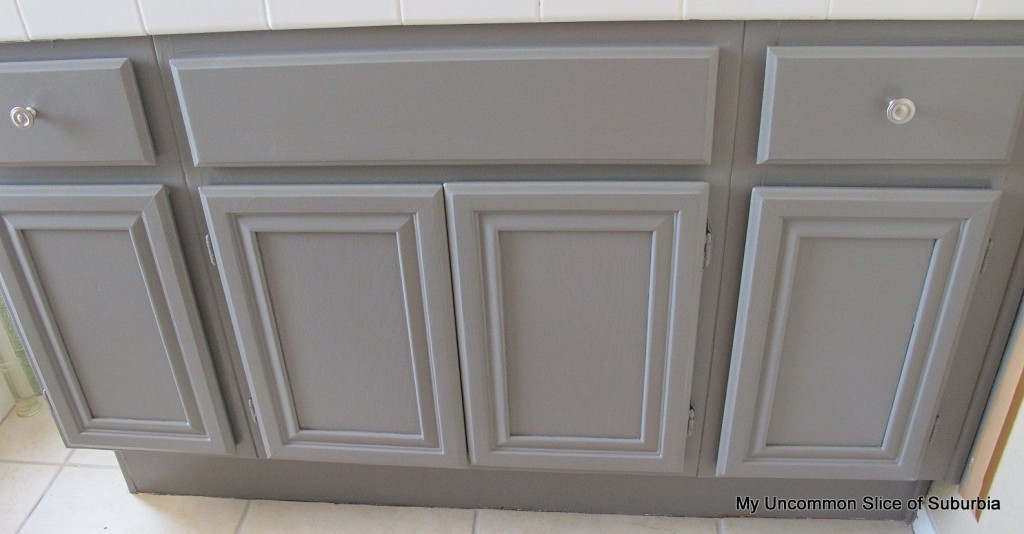 Have your hubby add the hardware, obviously, there are some things I just am no good at.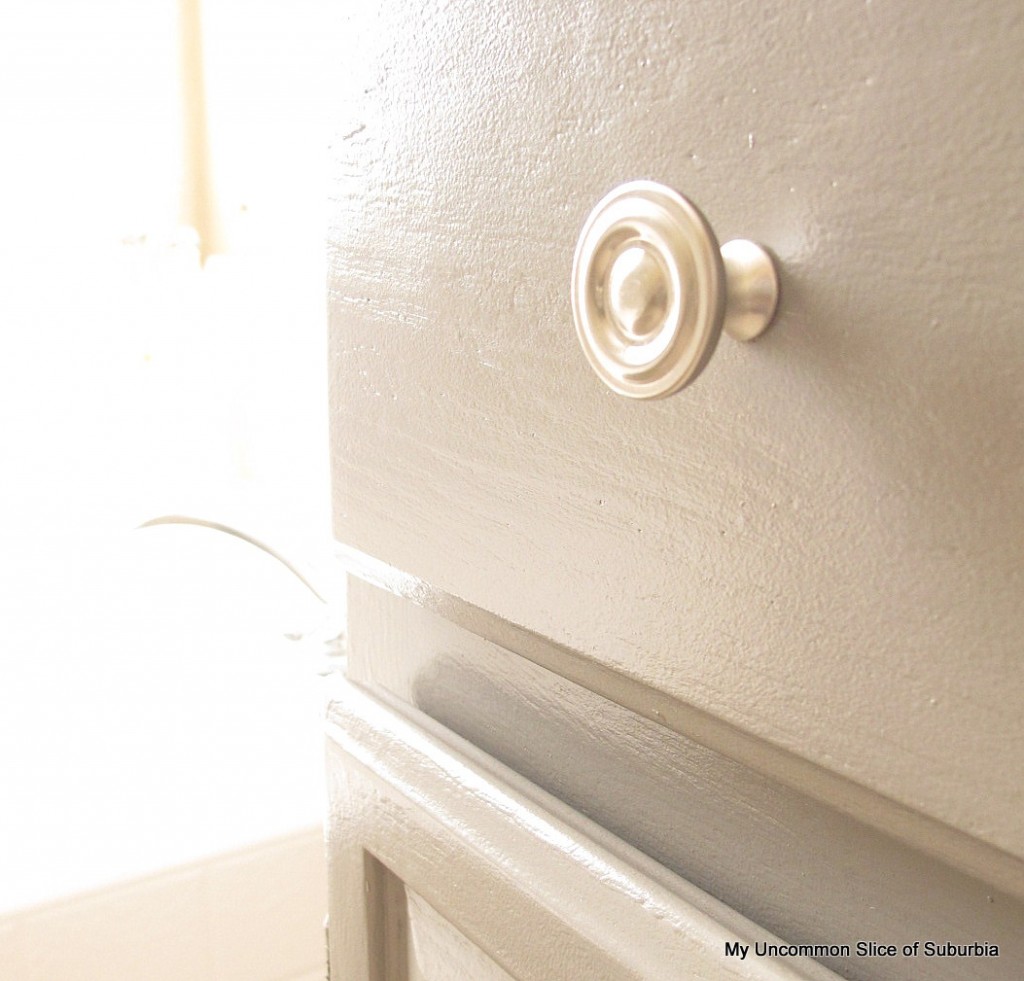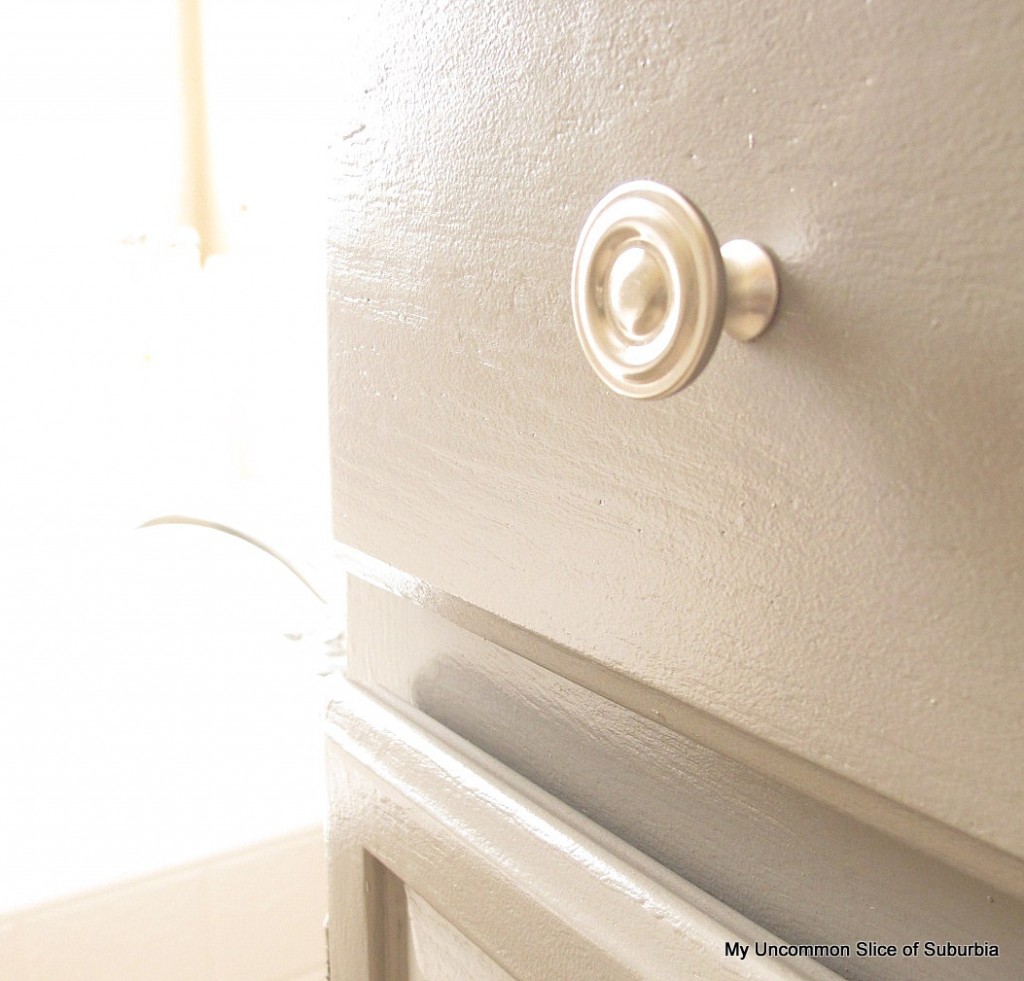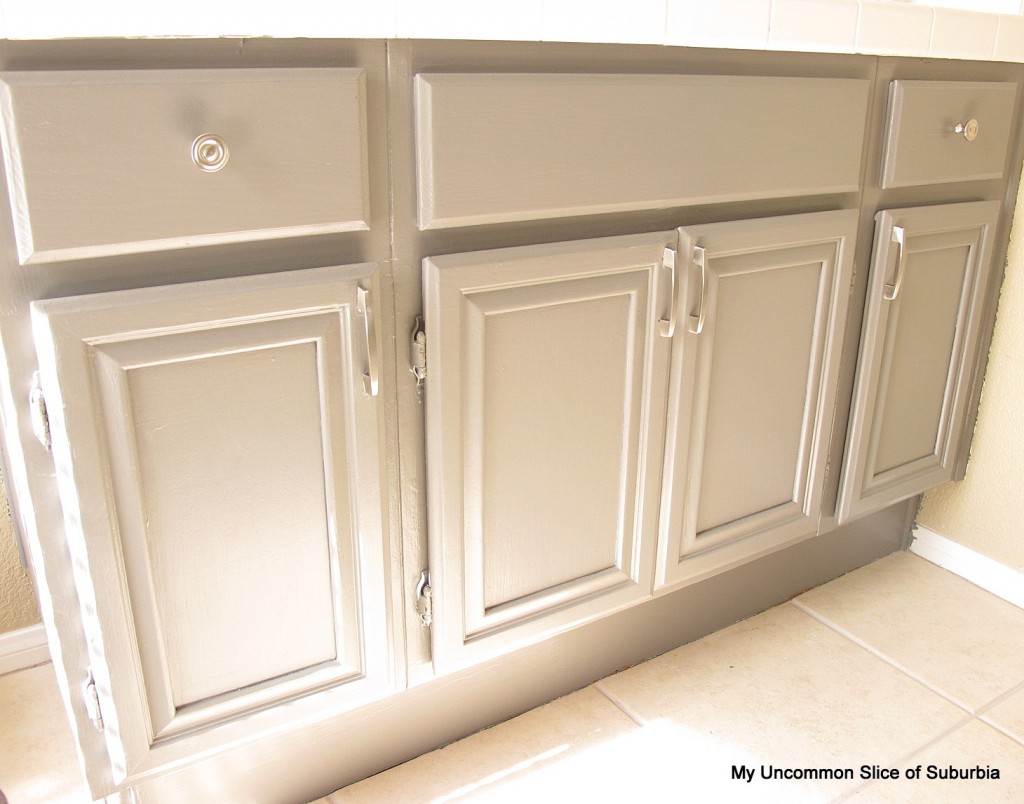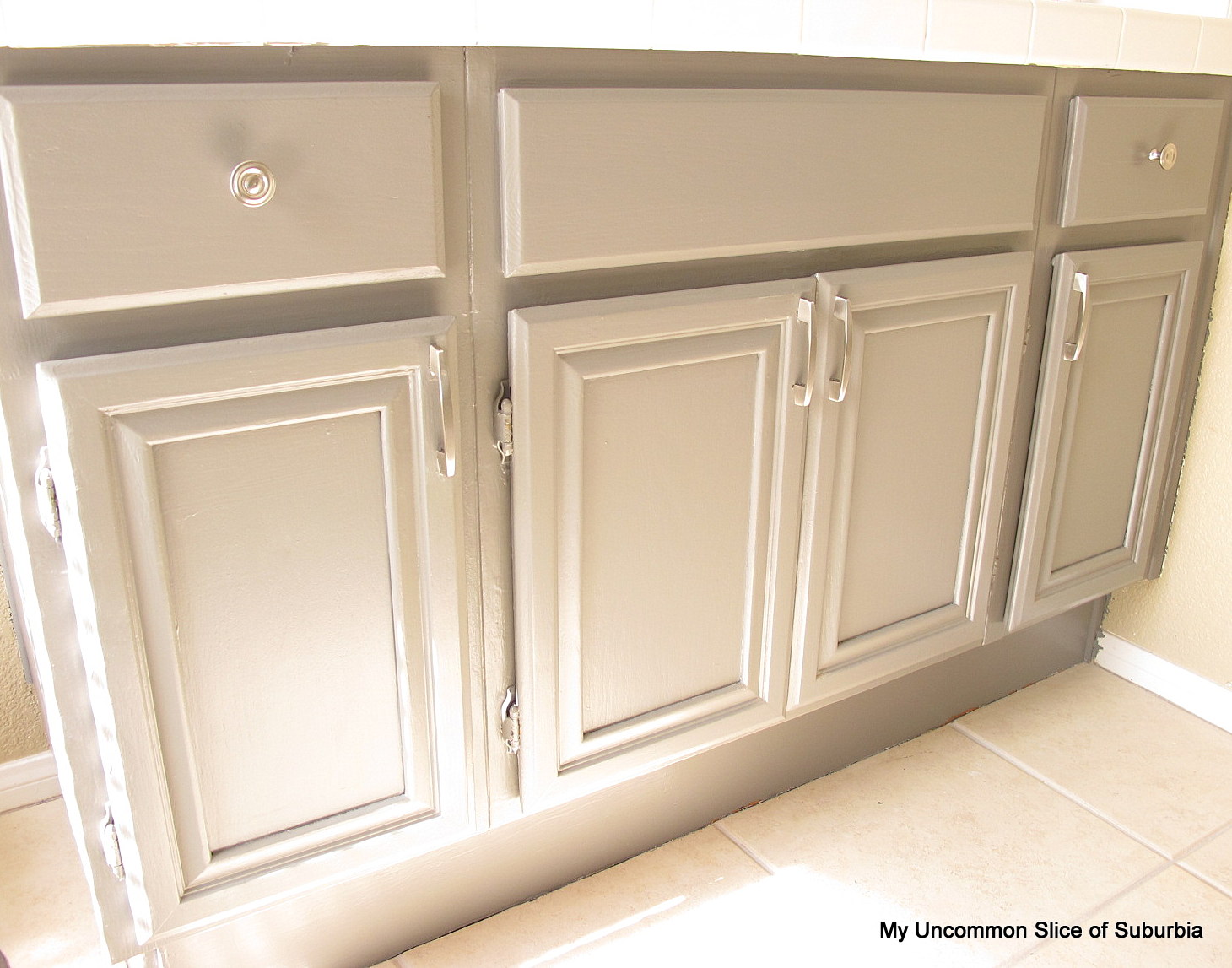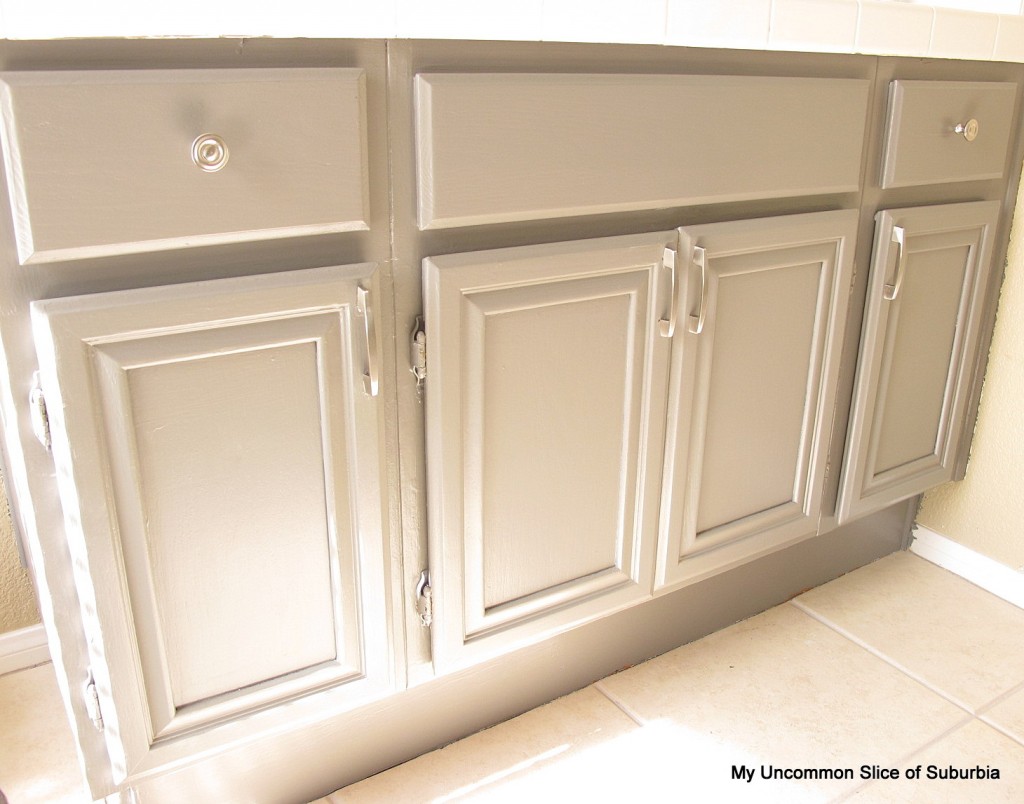 Still have touch-ups on the wall and floor, I am not the neatest painter.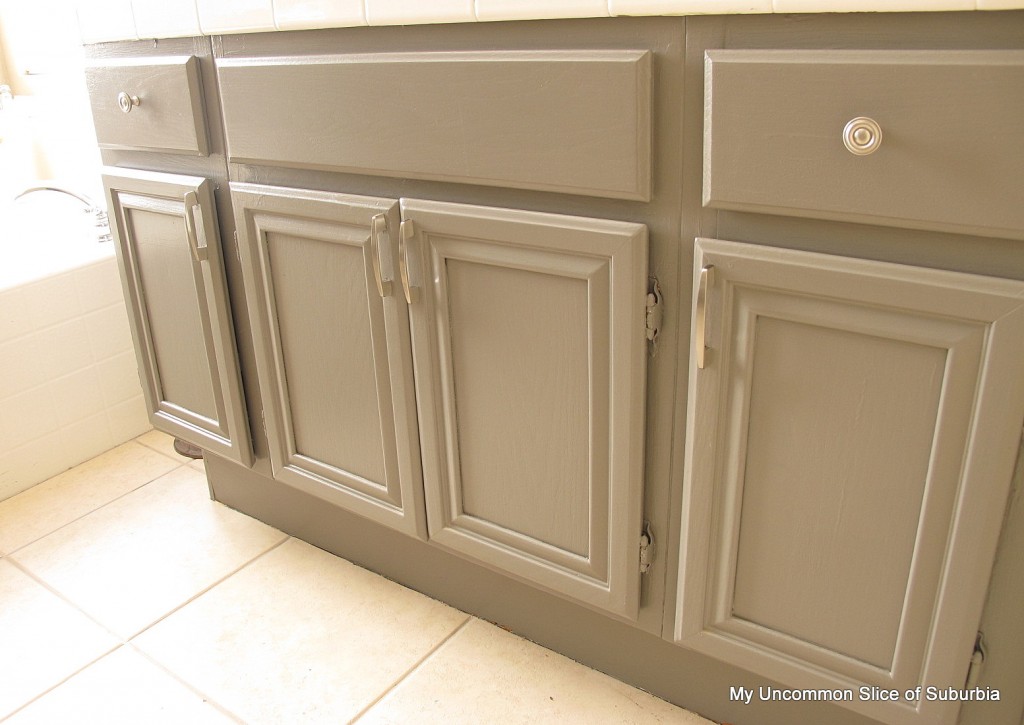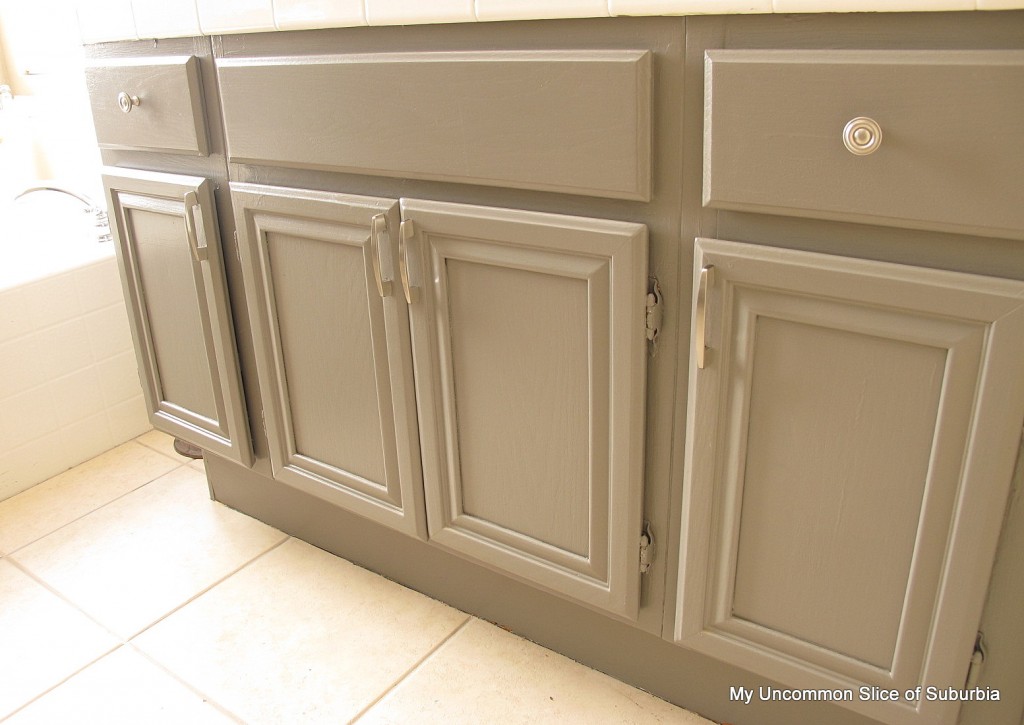 The before (this is my side, I had to paint two of these babies)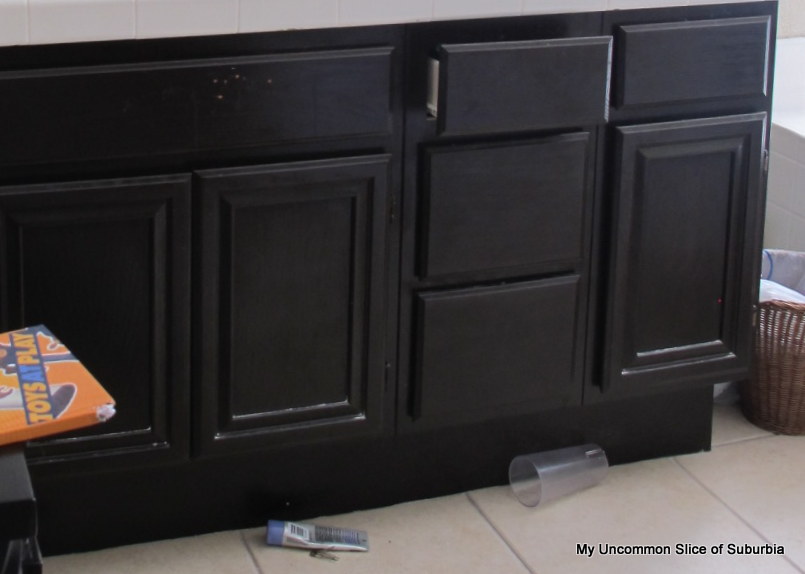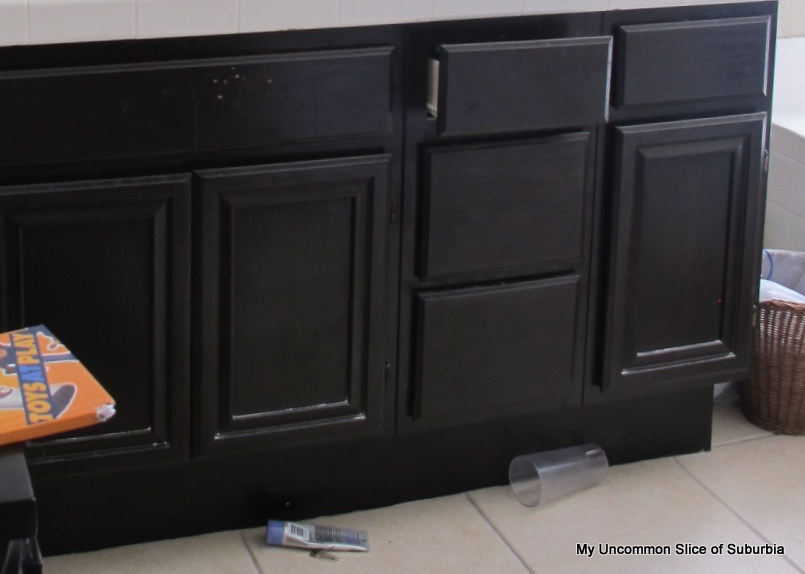 Even though this is not my bathroom cabinets this is the type of oak that is under all these layers of paint and stain, yuck.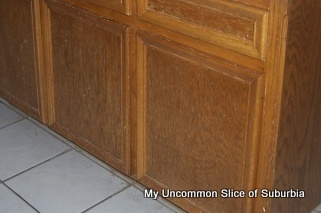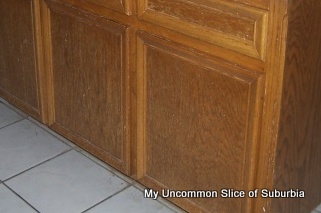 So much better!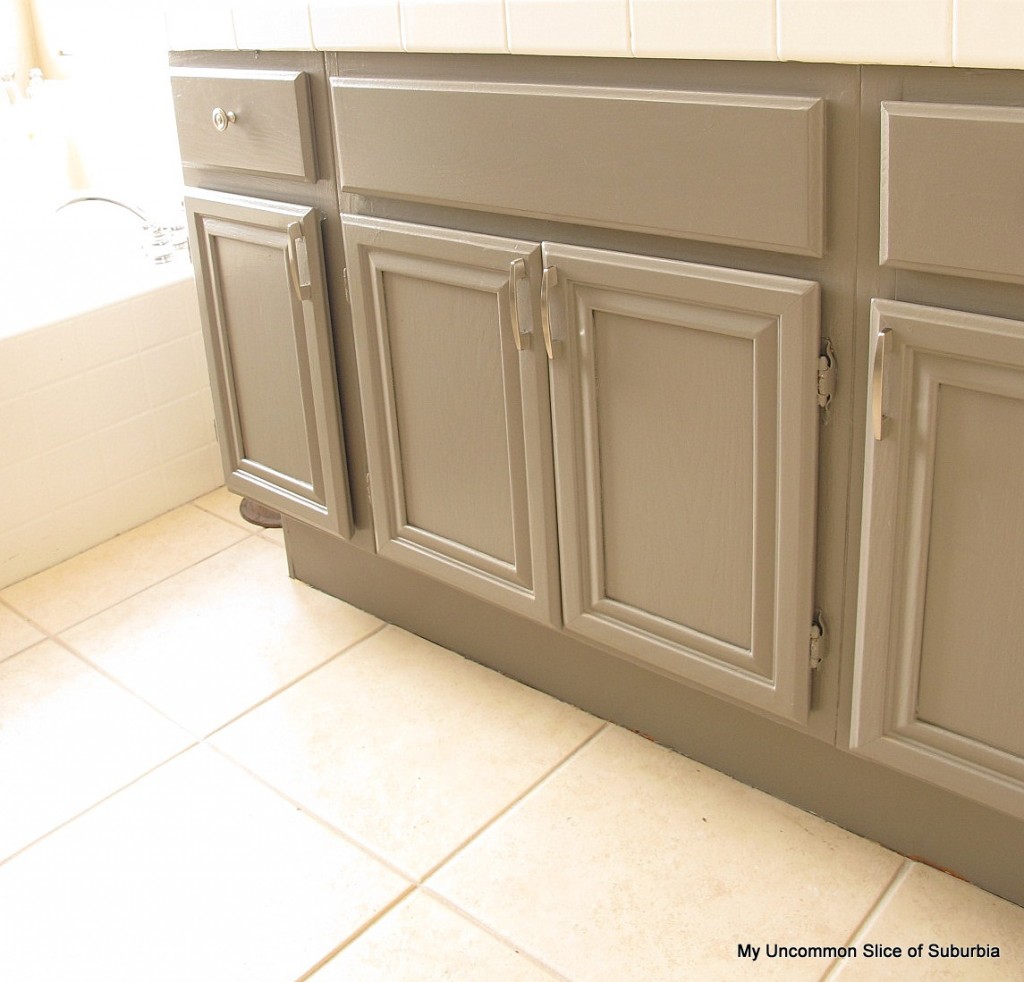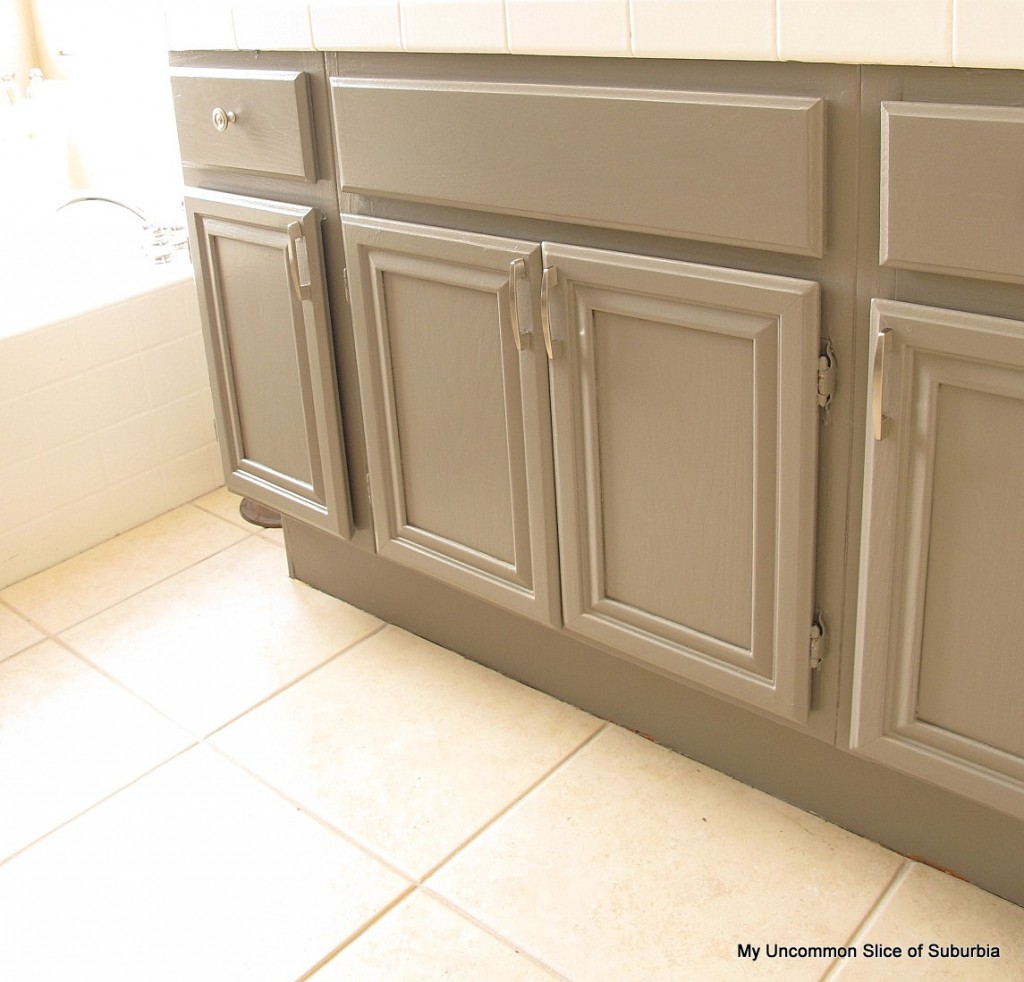 The cost for the paint was $30 and I have at least 3/4 of a gallon left and $30 for the hardware so $40 for brand new cabinets! YAY!
For more information on updating your back-splash click here.