I have to say framing out our mirror with molding was one of the easiest projects we have done. It made me wonder what took us so long!
I've never seen this molding before, it's made out of plastic! My husband eyed it at Home Depot and brought it home, he has such a great eye! Each piece was $6 and we needed 3 pieces.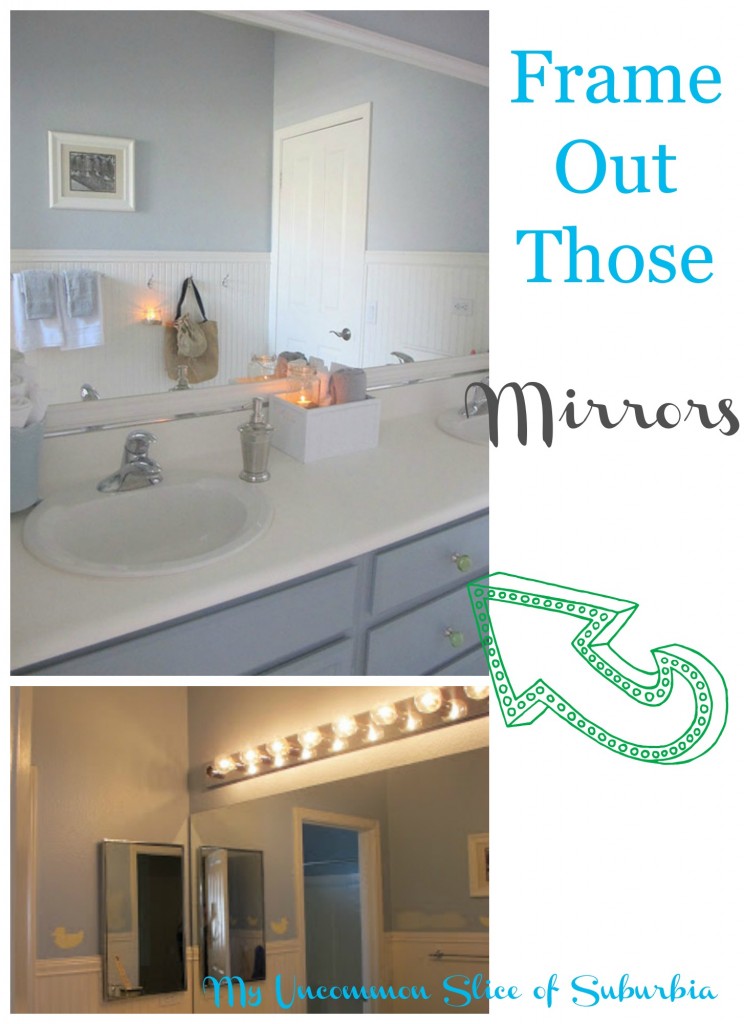 Just a few cuts
Used Valspar brushed pearl, It gives the trim a perfect amount of dreamy luster, it's gorgeous!
Double sided tape, can you believe that is all we had to use since the molding was plastic and super lightweight!
As you can see Sophie is MUCH better and into everything!
Caulk the corners
You are done!
The hollywood lights went bye bye, I found this at Lowes and really liked the simplicity of it!
before
So for under $30 we completely transformed our mirror and it was easy!
$18 for the molding
$6 for the double sided tape
$0 already had the paint
$0 already had the caulk
Or you could spend $100 on the pre made trim…..So now I have 2 more huge mirrors in our master bath I'm ready to get my hands on!
Hope I've inspired you to fancy up those mirrors!
Have a wonderful day!