~Hi Friends~
Can you believe it, the cabinets are in, WOO HOO! I have been working around the clock putting everything back.  Ray has been reinstalling appliances and prepping the tops of the cabinets for the countertops.  I am only giving you a little peak today, showing you a few of my favorite things.
 You can see other kitchen progress posts here and here
~Glass Cabinets~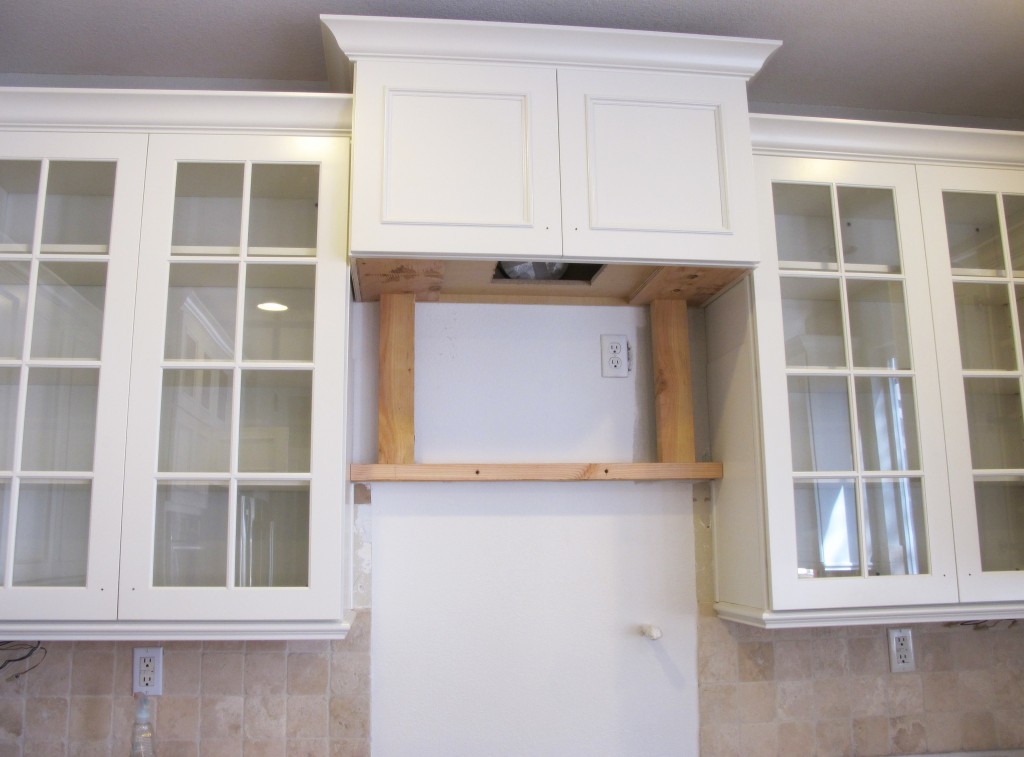 Huge, deep drawers make my heart sing!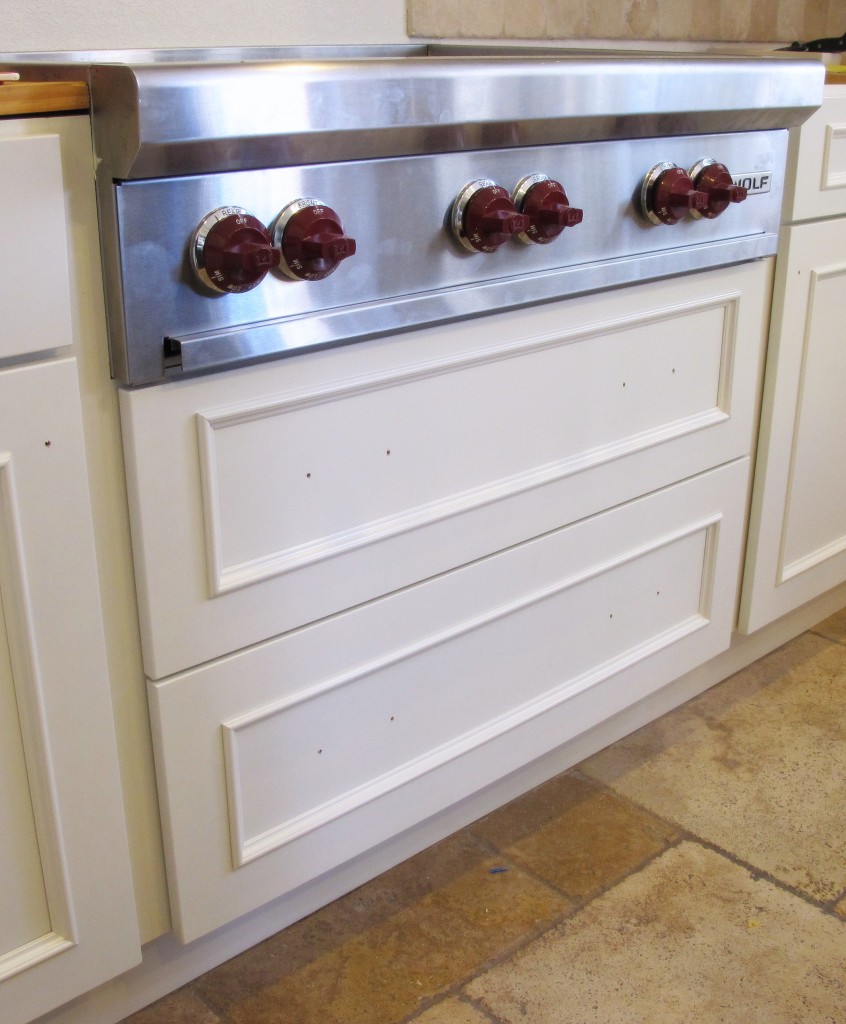 The section above the oven and fridge we opted for double stack cabinets.  By installing the glass ourselves we saved about $400!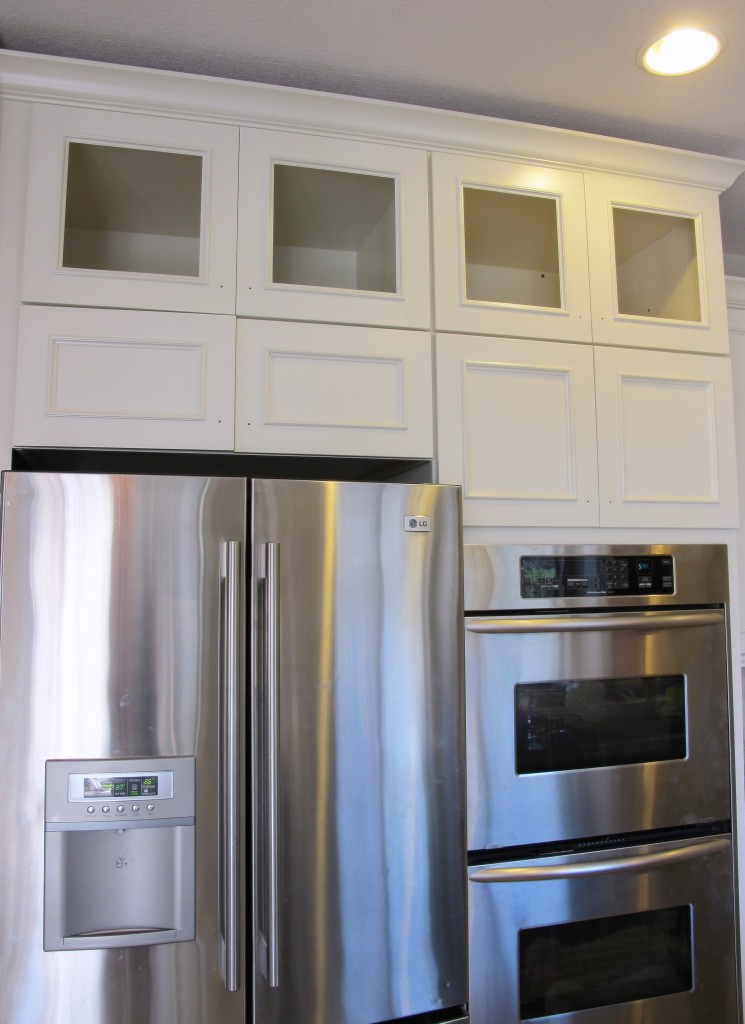 We have a ton of cabinets that are now practical and keep you well organized like this pull out spice rack.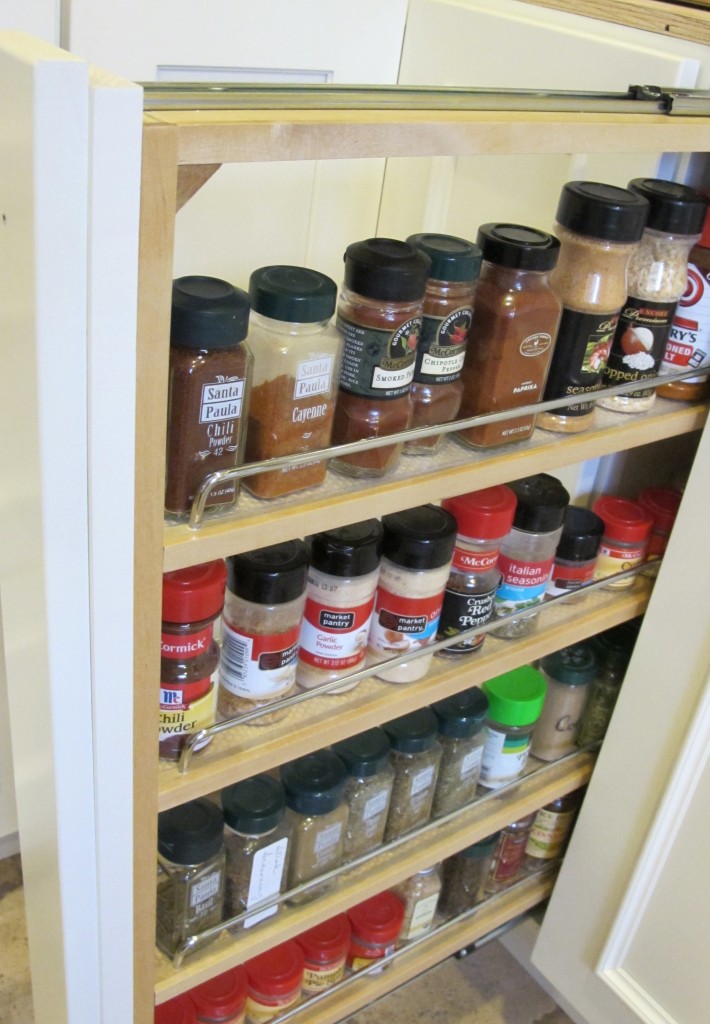 I think the hardest part other then living without a kitchen for weeks is not really knowing what I have.  For the past year we have lived with 1 lower cabinet and everything has been kept in storage or in the garage.  So I kind of walk in circles scratching my head not knowing where to put things and not remembering what I have.  Thank God for my "other mom" who is helping me get organized and has set aside countless hours putting all my stuff away.  Look I even have one table completely cleared, now that's what I call progress.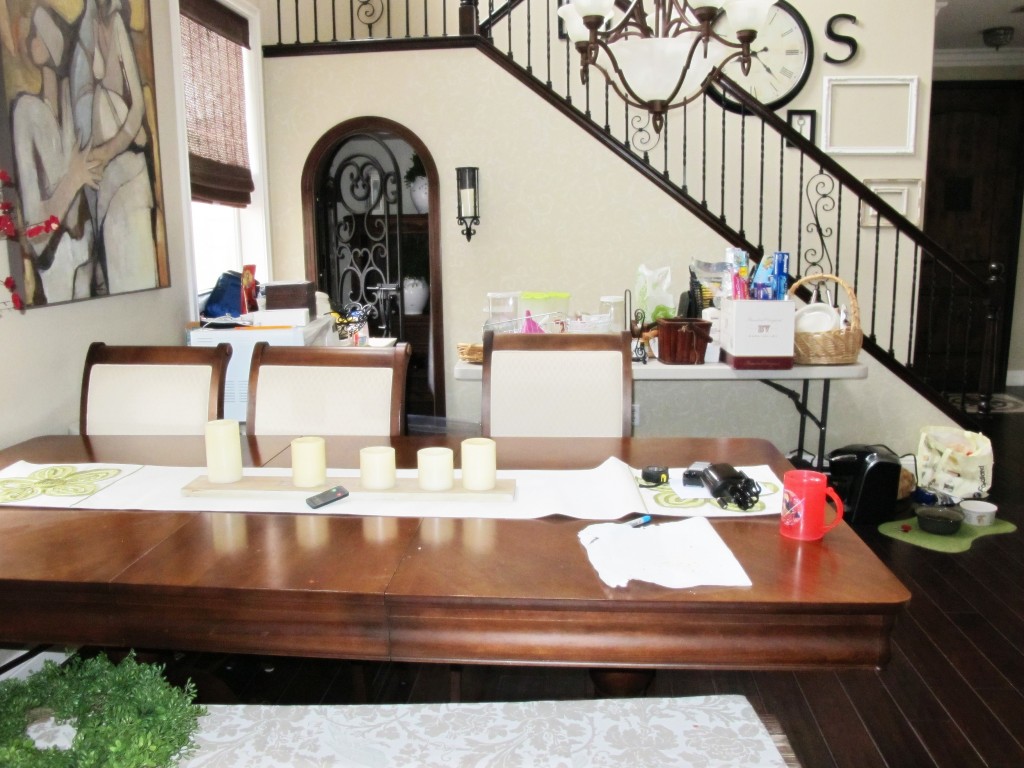 Speaking of Kitchens, stop by Redhead Can Decorate for a roundup of  Superbowl recipes.  I feel super honored to be a part of "Redhead's Kitchen" debut with 6 fabulous REDHEADS! (Shhhh…don't tell her I'm a fake redhead) Oh and Julie is also giving away a Wilton Armetale "Gourmet Grillware Pizza Tray", so hurry on over!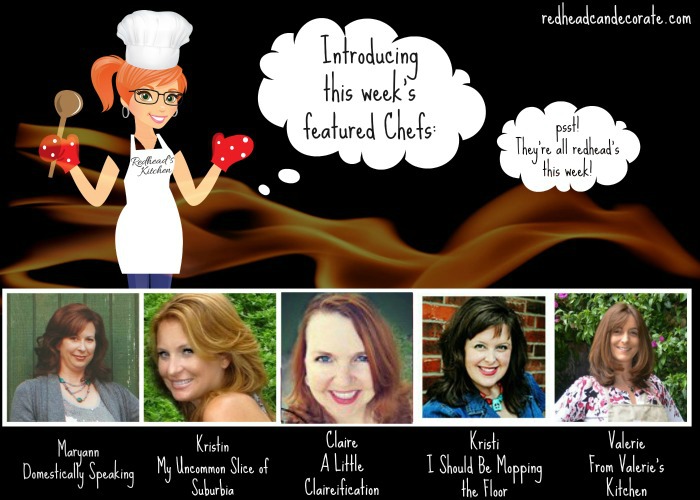 See you on Sunday for more fun, enjoy the weekend!