Kitchen hardware and more progress
~Hi Friends~
I know it has been awhile since I have updated you on the kitchen.  I figure it is a little more fun to show lots of progress vs a little here and there.
We still have a few small things to finish up and one huge item to complete which is installing countertops. I will give you a countertop update at the end of the post.  Since my last post, we have added beautiful hardware from D. Lawless Hardware. Hardware is like precious jewelry for the kitchen, it makes such a big difference.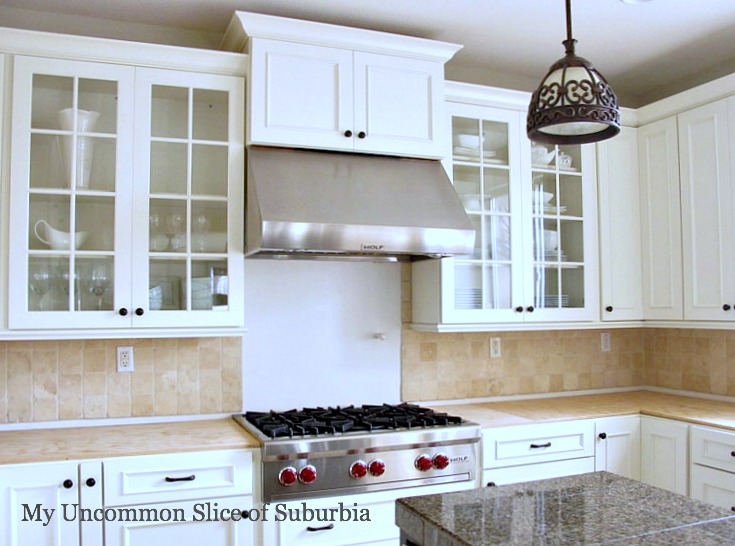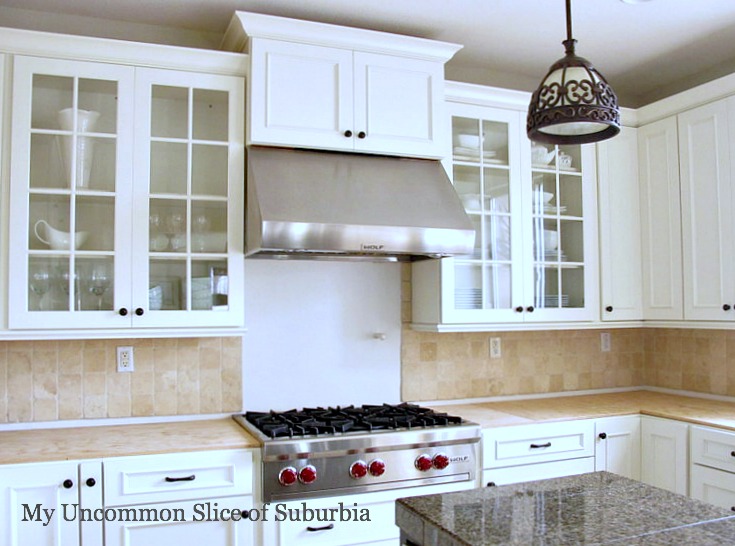 Here are the drawers under the stove before: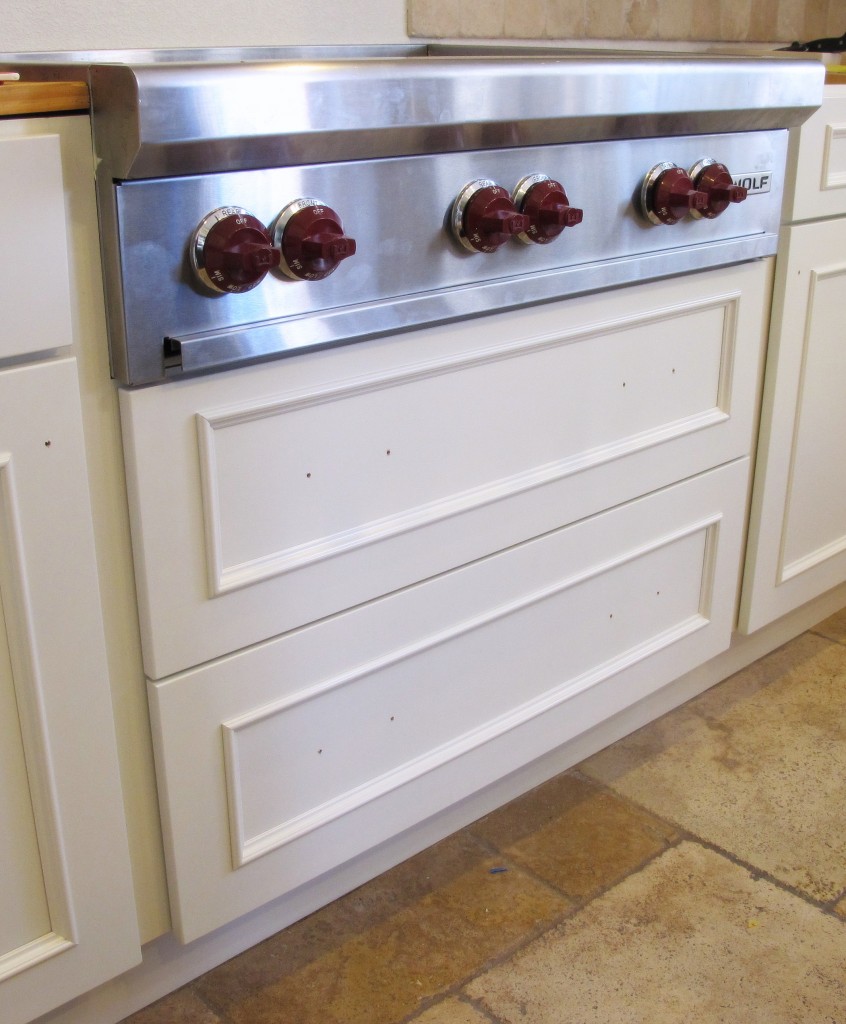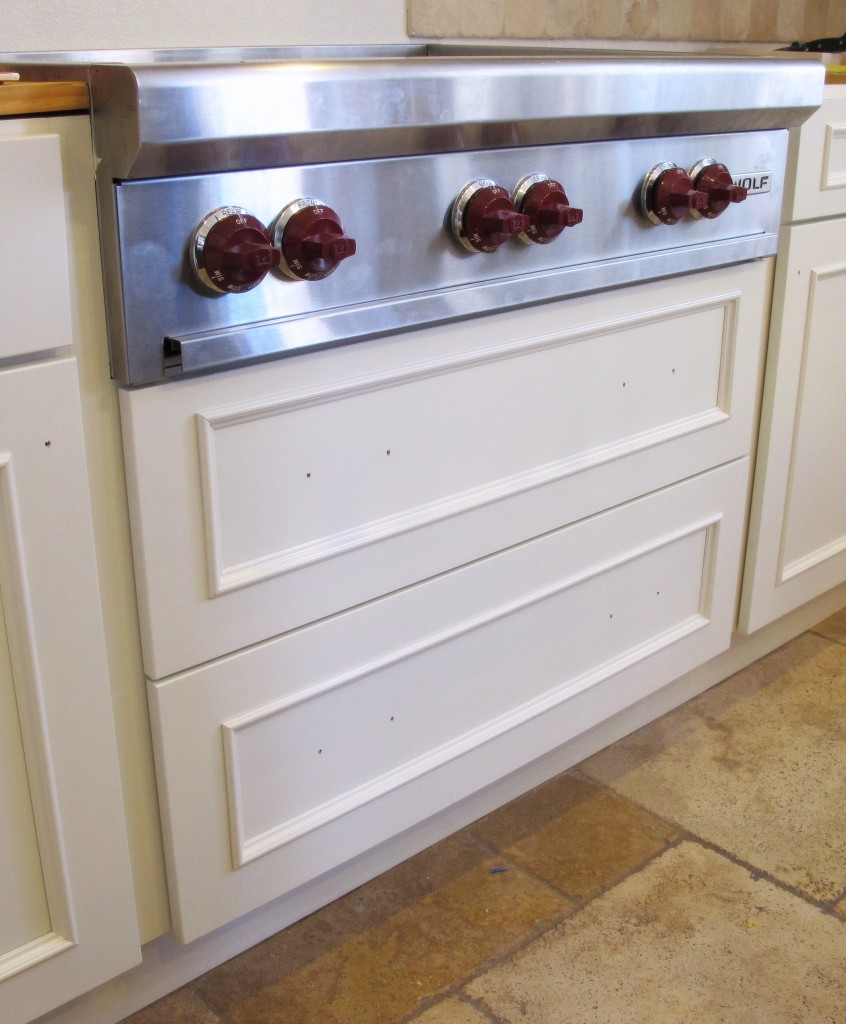 And after
Oh look, we put the vent in too….and after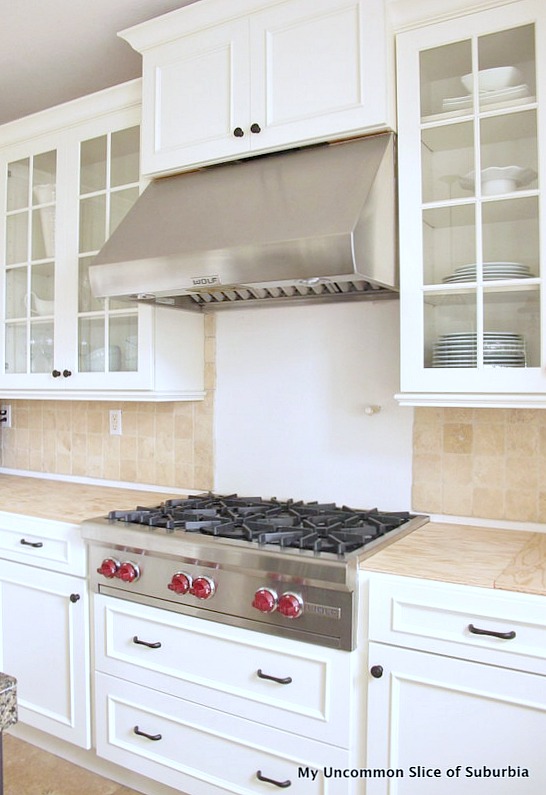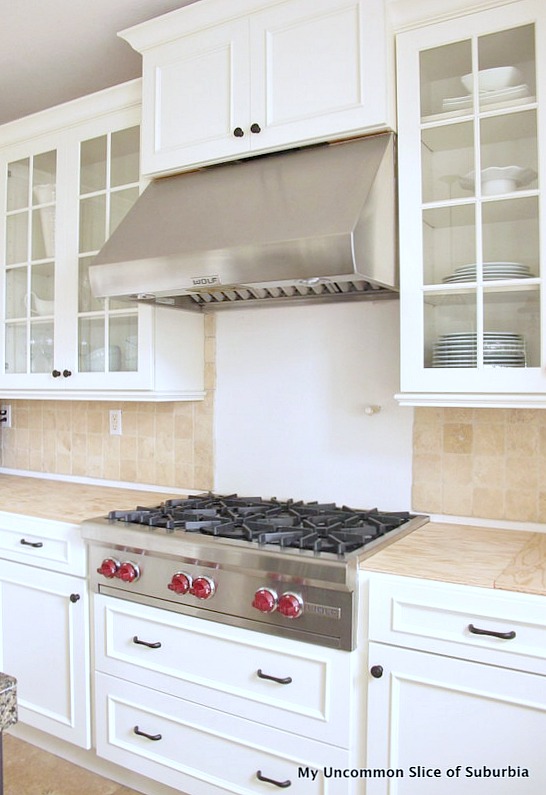 We went with a flat black contemporary pull for the drawers, adding 2 pulls on the larger drawers and 1 pull on the smaller drawer.  For the cabinets we opted for a flat black turned knob perfect mix of traditional and modern.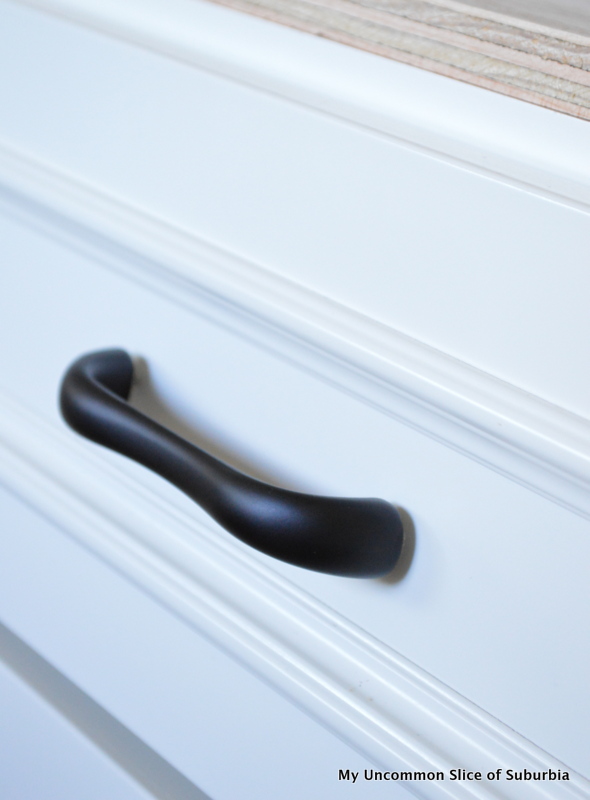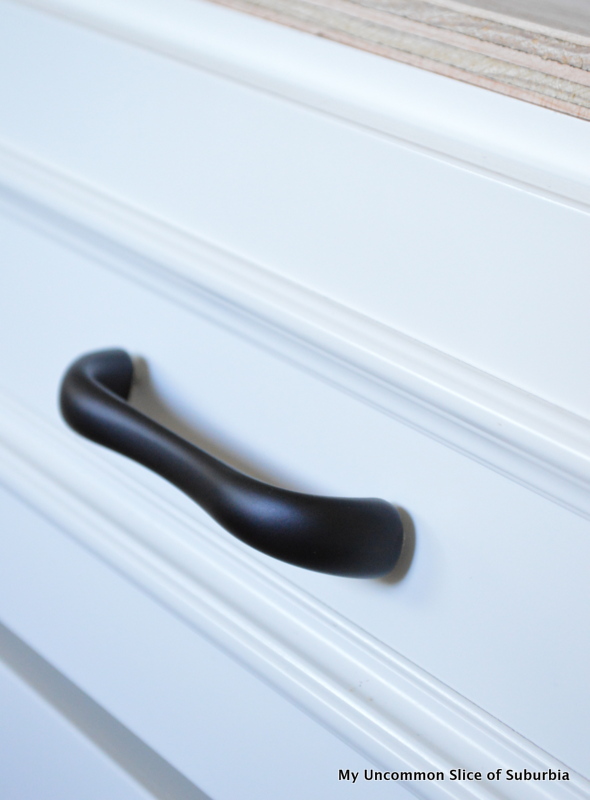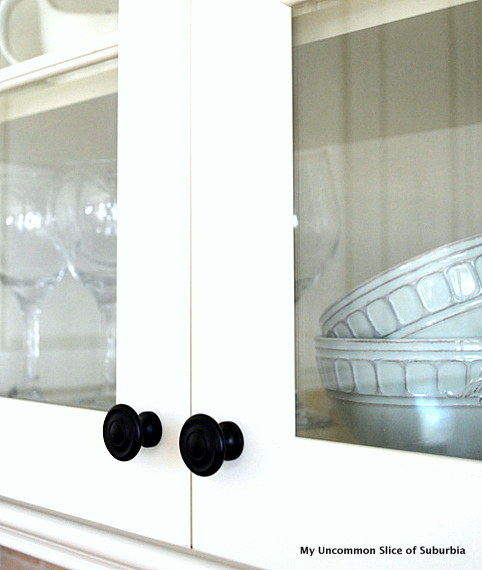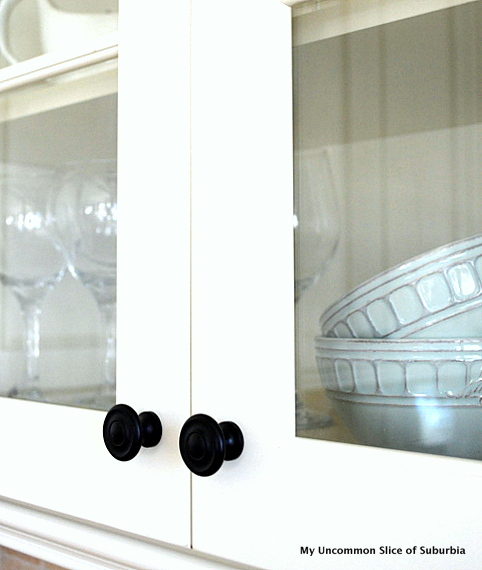 The quality is absolutely fabulous and the hardware is heavy, you can't even compare our old hardware to the hardware from D Lawless.  I worked with the nicest guy named Derick, picking out hardware is like picking out paint for me, it takes FOREVER. However, he was very patient, sent me pictures and even caught a mistake I had made on measuring, talk about top noch customer service!
Still need to add glass and add items to display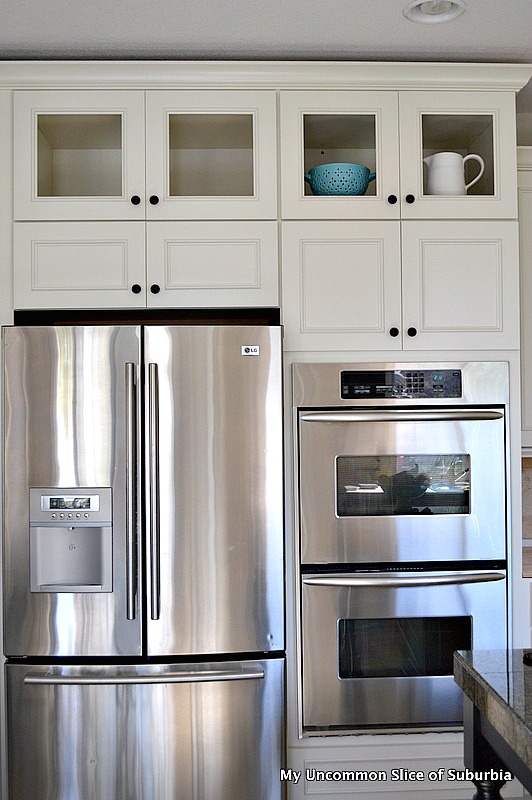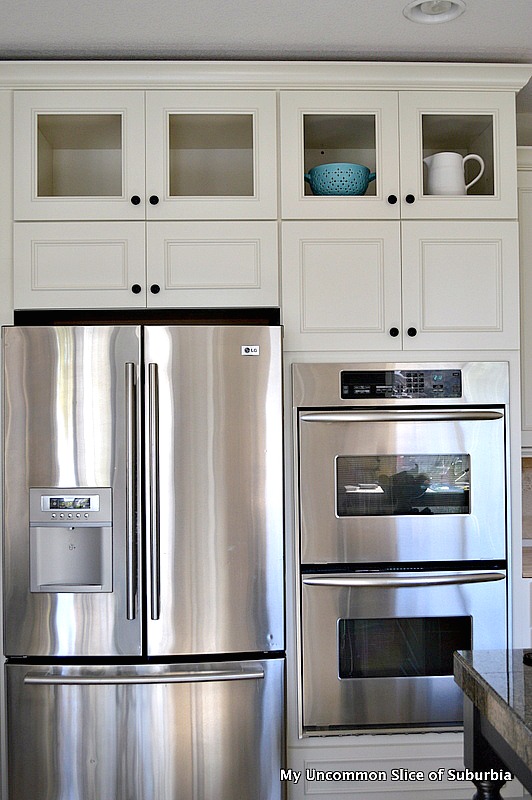 Having worked with D Lawless there is no way I could ever go back to buying from the big box stores!  Thank you so much for making our kitchen beautiful!
So what's next?
Finish grouting certain areas of the backsplash that had to be taken out.  They were worried the mold had crept under certain areas of the tile so to be certain they took the first row of backsplash out in certain areas.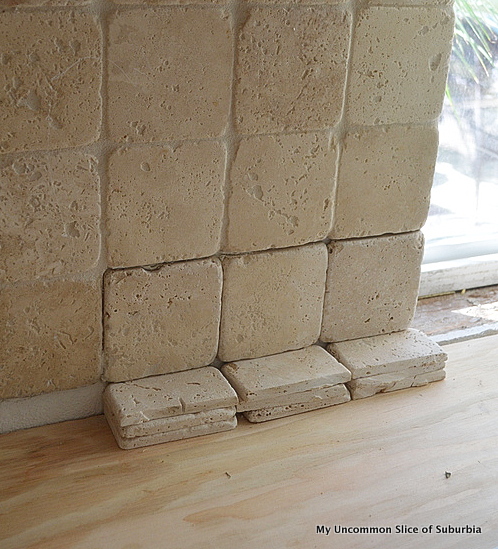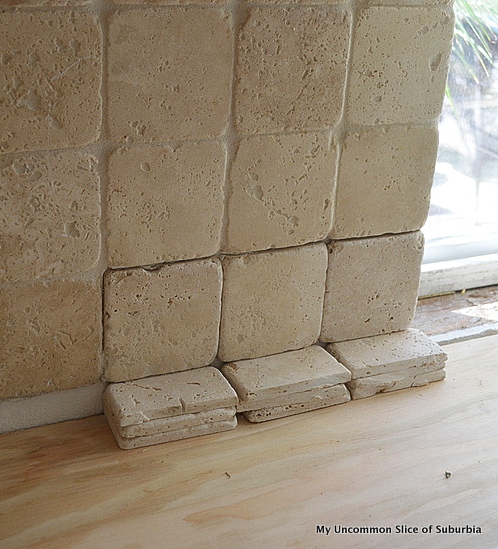 Unfortunately, behind the stove we had more mold damage then expected so we had to take this area out.  On the bright side we had plumbing installed for a pot filler.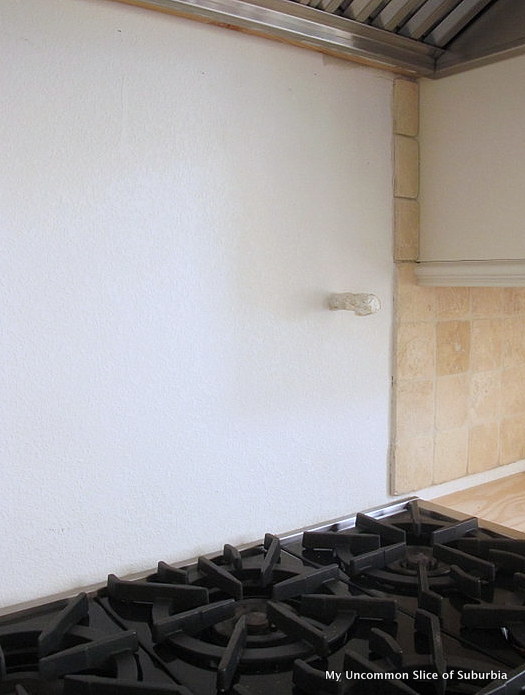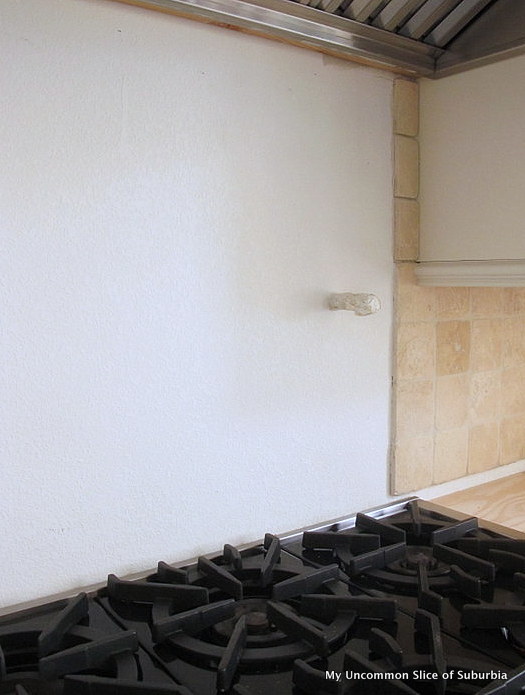 The existing island contertop will be replaced with the same material we select for the rest of the countertops. I will be repainting the island to compliment the new countertops.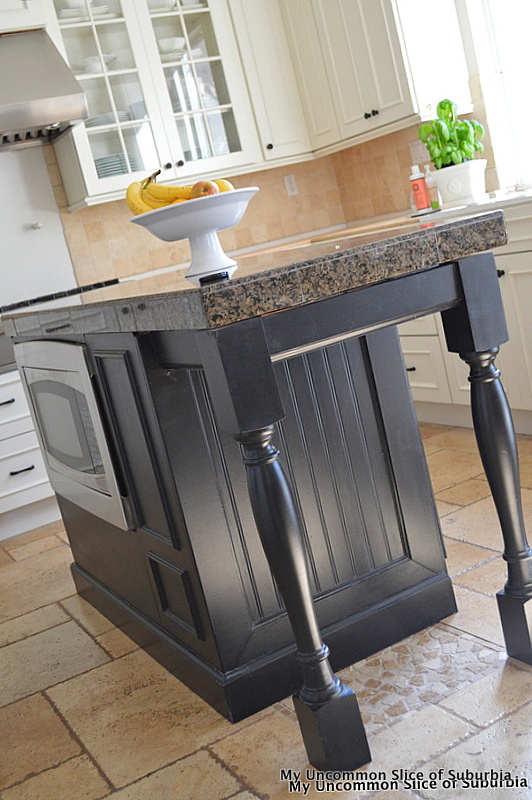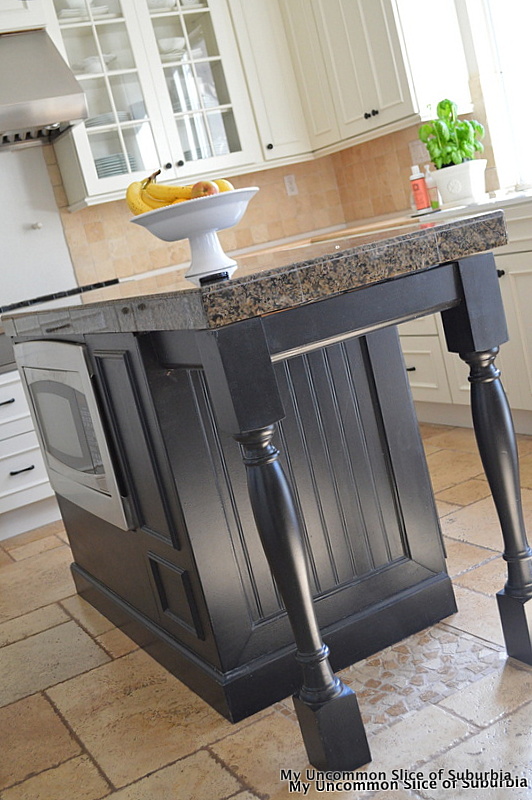 Lastly, we need to pick out a slab of quartzite. It is down to these three colors and I have made countless trips to the slabyards.  Because quartzite is a natural stone each slab varies in color and right now many of the slabs are coming in with a lot of gold.  In about another week they have more slabs coming in and I am hoping they will be on the beige side.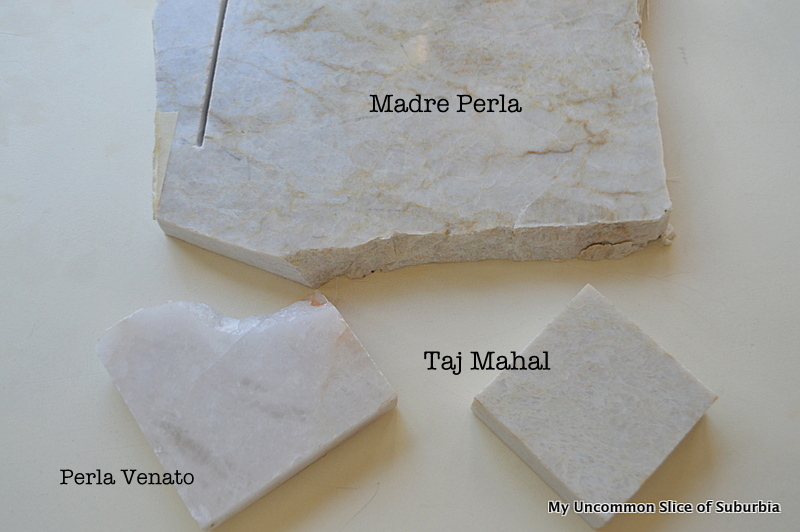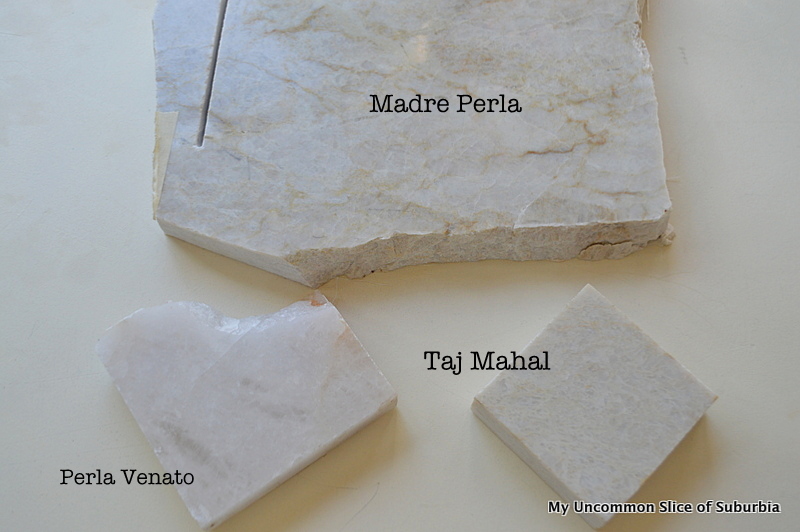 We have come along way and we are almost finished, I can't wait! Thanks for joining us in this journey.
If you are new and wondering why the heck we tore our kitchen down you can read all about it below: