Tips For Designing An Organized Kitchen
It has been about 10 months since we have been living in our new kitchen,  I thought It would be fun to share the insides of the cabinets and give you some tips on designing an organized kitchen!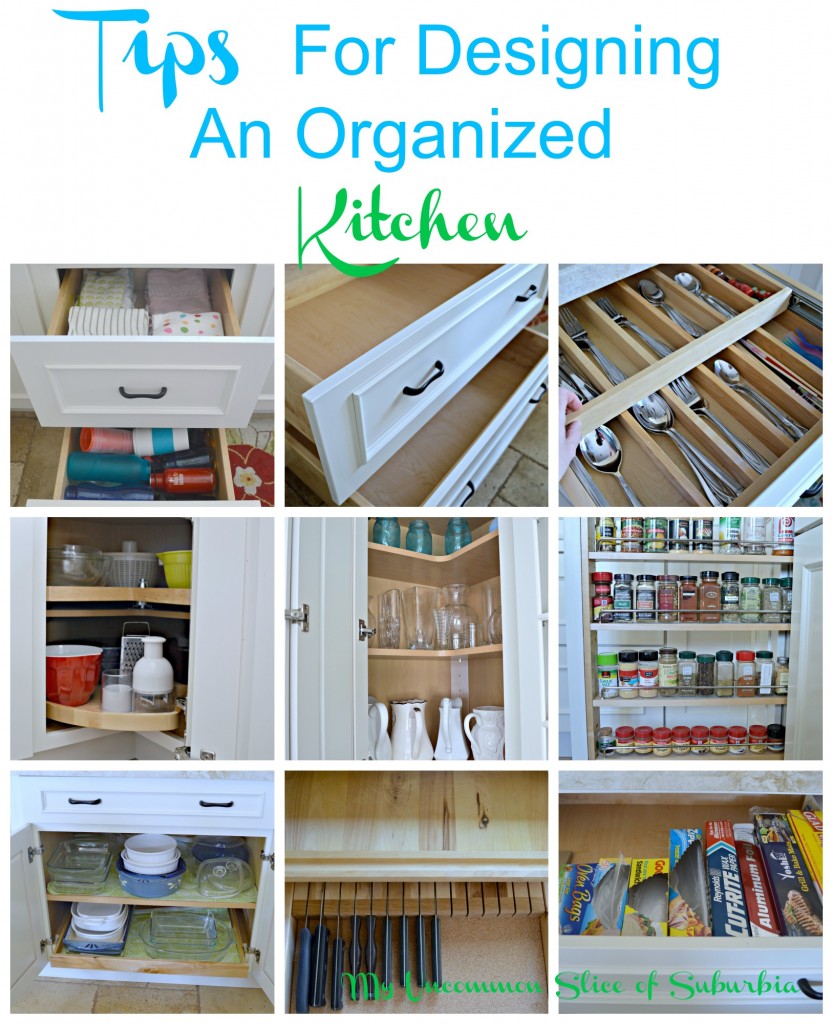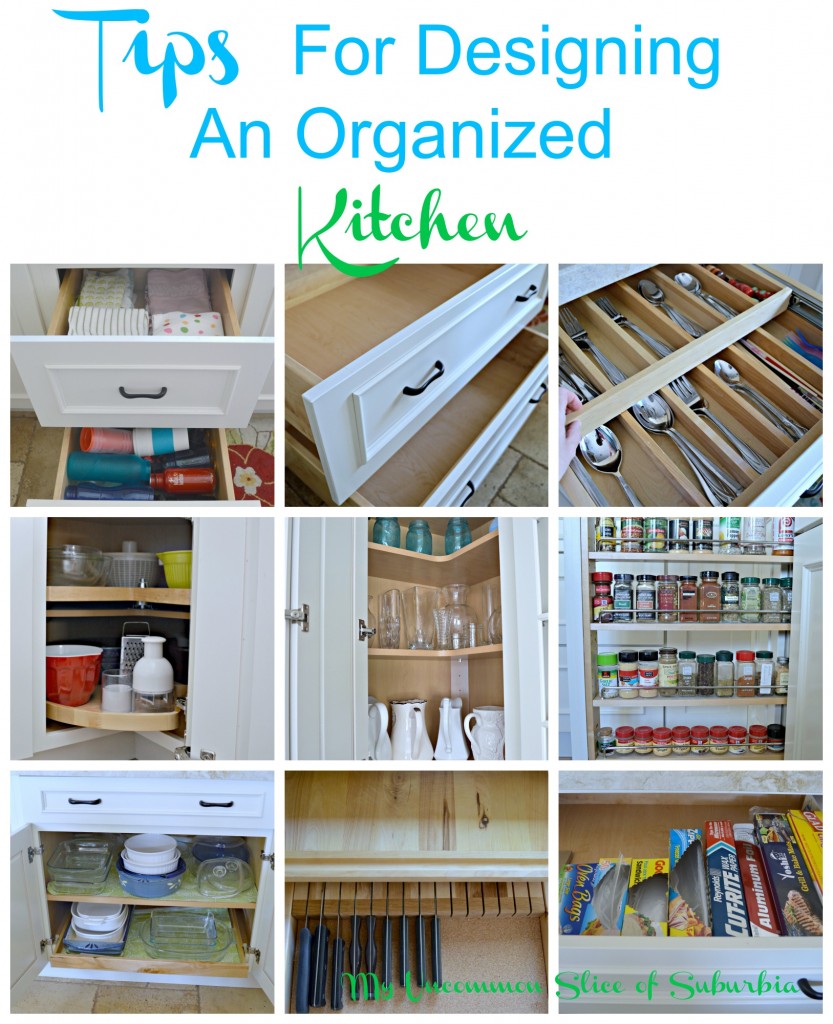 On the outside our old DIY kitchen looked pretty however on the inside it was a dysfunctional mess.  When planning the new kitchen I had my must have list so every square inch would be usable and functional and let me tell you planning cabinetry is quite a feat.  Planning was a complex task because of so many different factors that need to be considered, especially budget!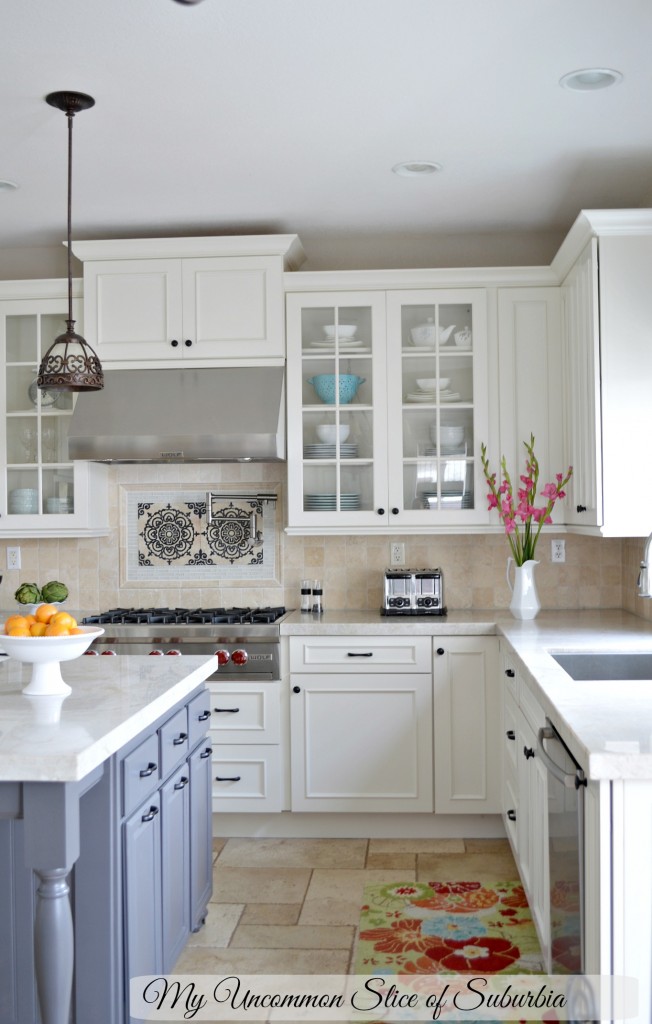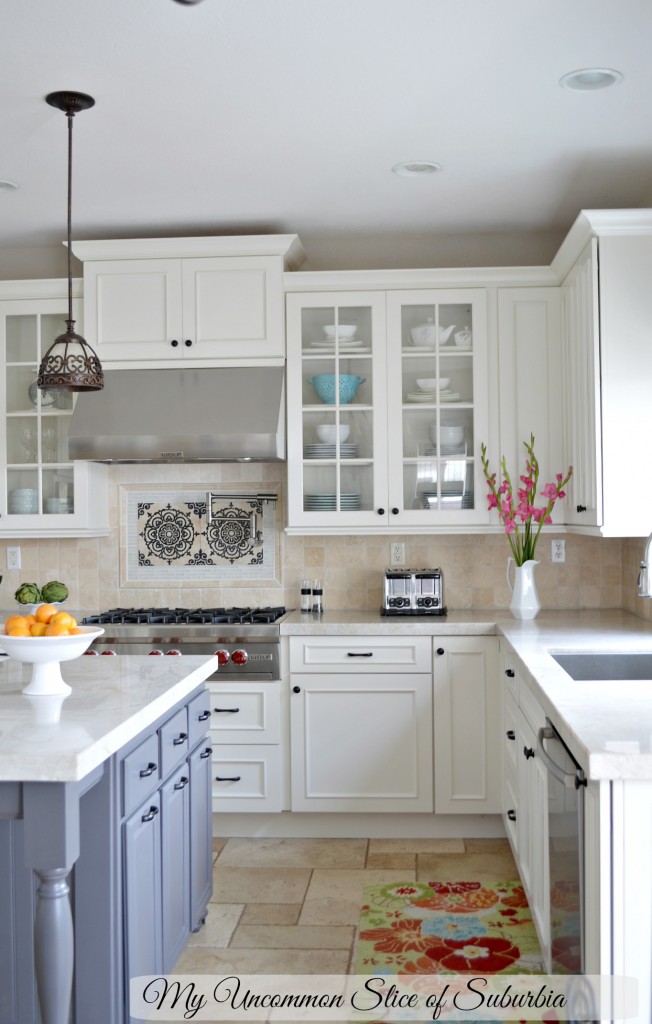 I'm going to share my most favorite parts of this kitchen that have to do with organization.  When creating the kitchen design we changed the placement of some of the drawers. Our silverware drawer used to be near the oven which made no sense.  We changed the location so it would be right next to the dishwasher for easy cleanup.  I'll admit 10 months later I still open that drawer by the oven, habits are hard to break! The silverware drawer is double layered which I absolutely love.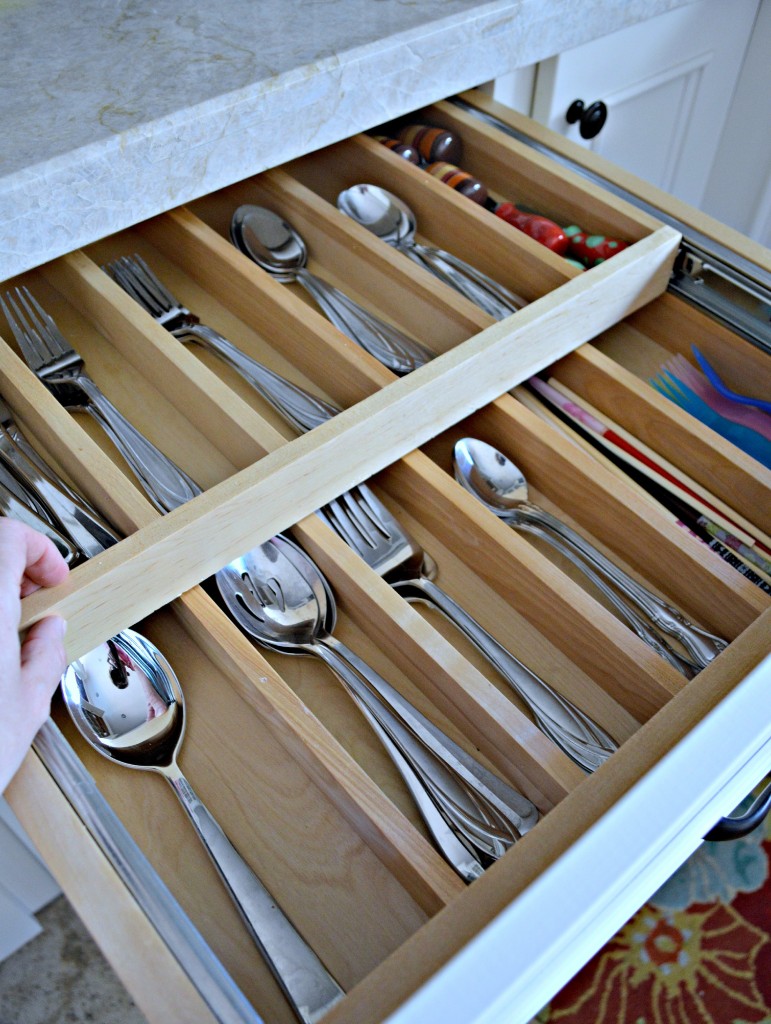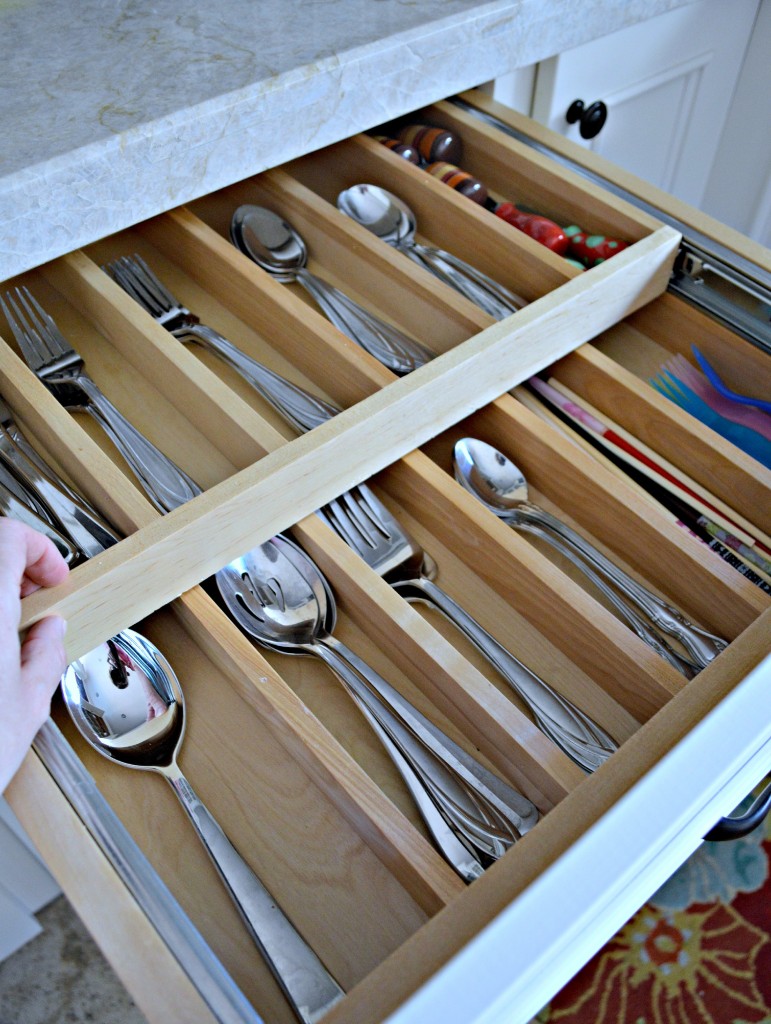 With the kids being older, we were able to include a double layer drawer for our knifes, with the cutting board on top.  We also placed this near the sink and I love how you can put away the cutting board.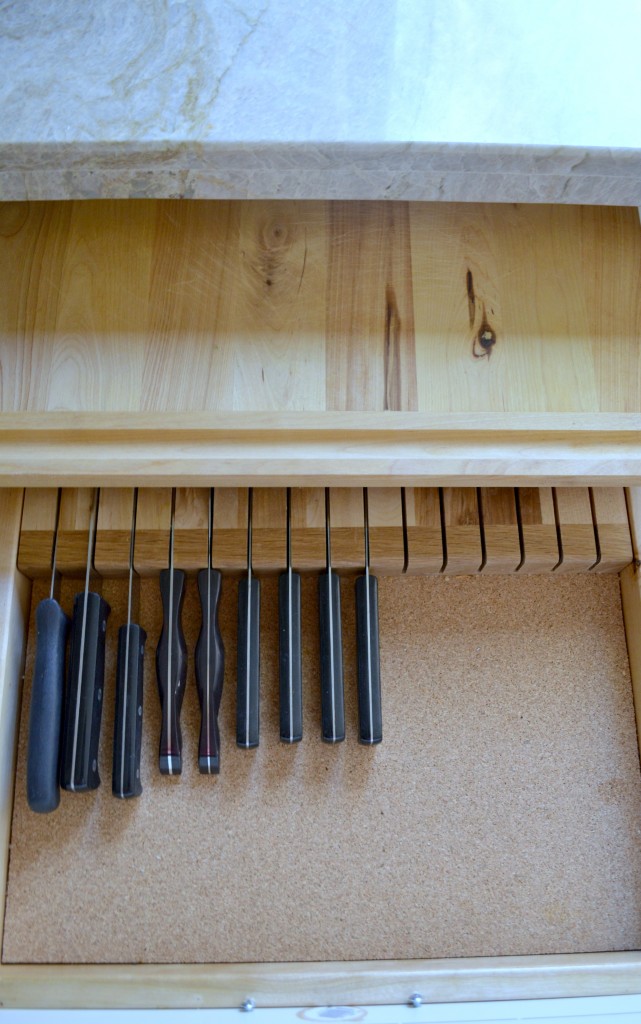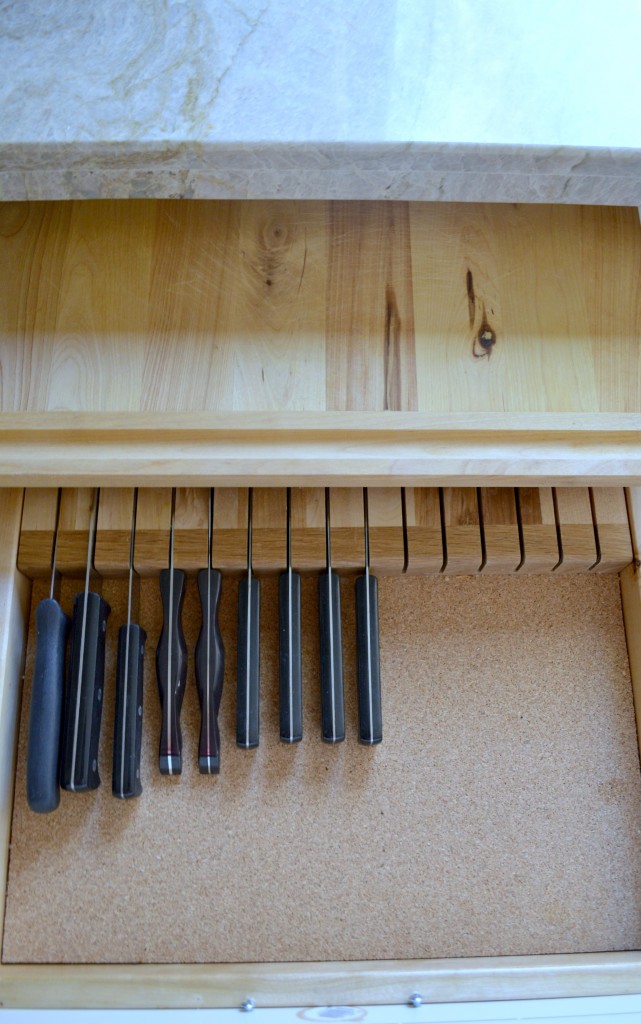 My most favorite thing about this kitchen is the extra large pull out drawers! I would have loved to have all of the bottom cabinets huge pull out drawers but it wasn't in the budget so we compromised.  These are perfect for tall pots, big pans, cups and so much more!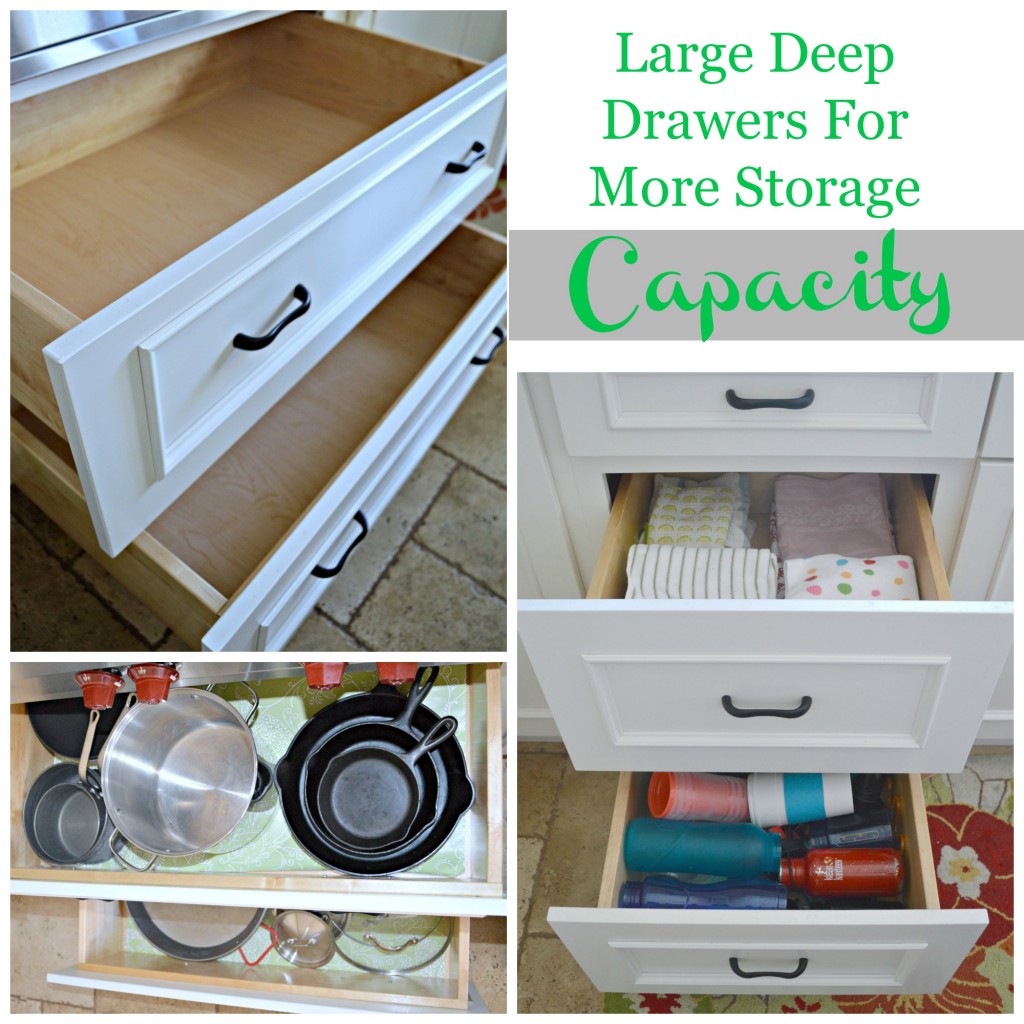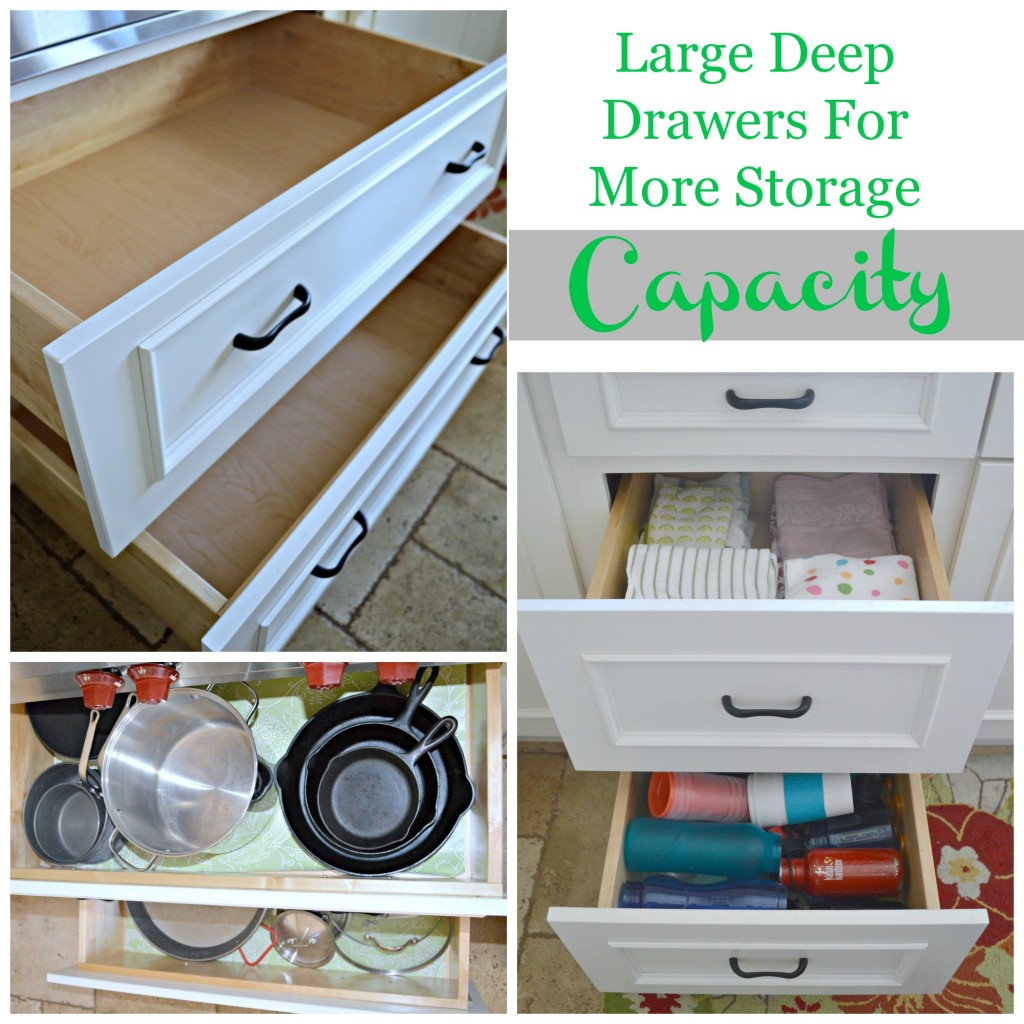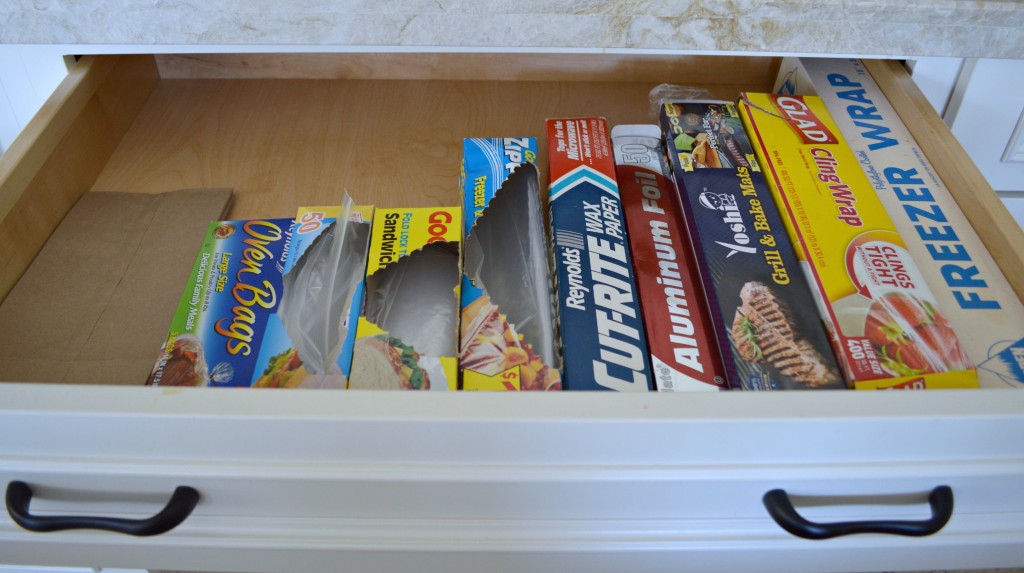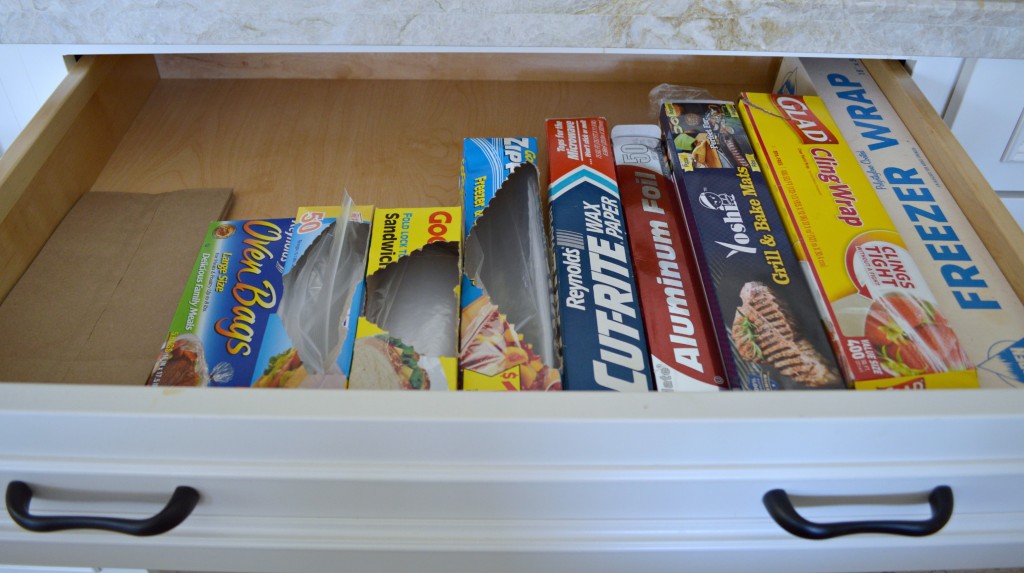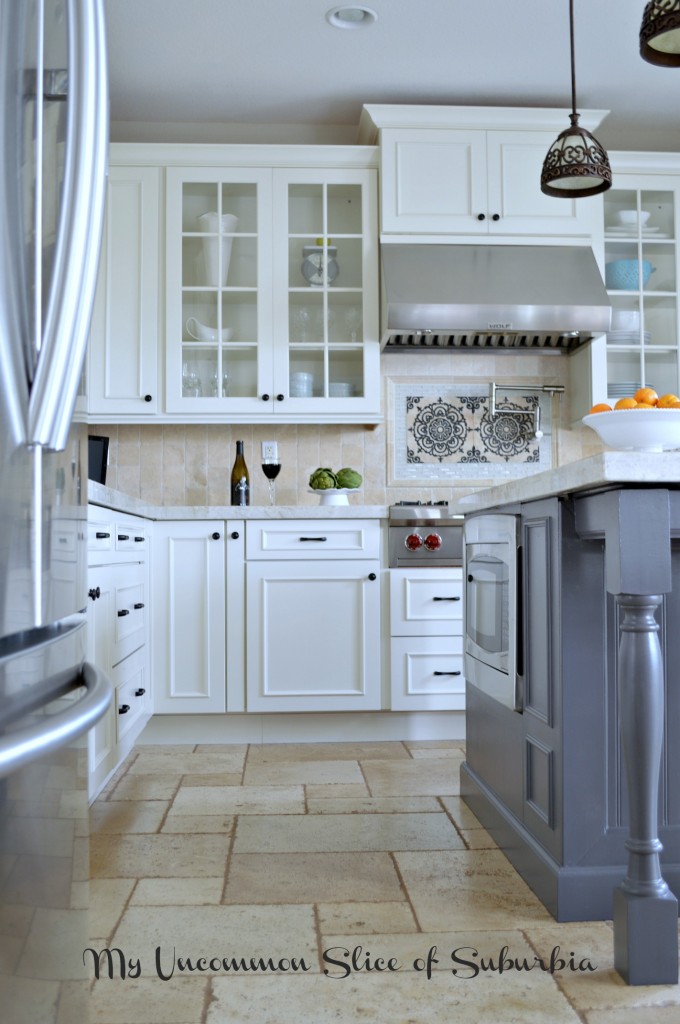 The areas where we did not put drawers we added the usual cabinets but added a pull out tray on the bottom shelf for easy access.  These are perfect for the usual assortment of casserole dishes, pie plates, cake pans, etc.  I also love how there is no center stiles on cabinets.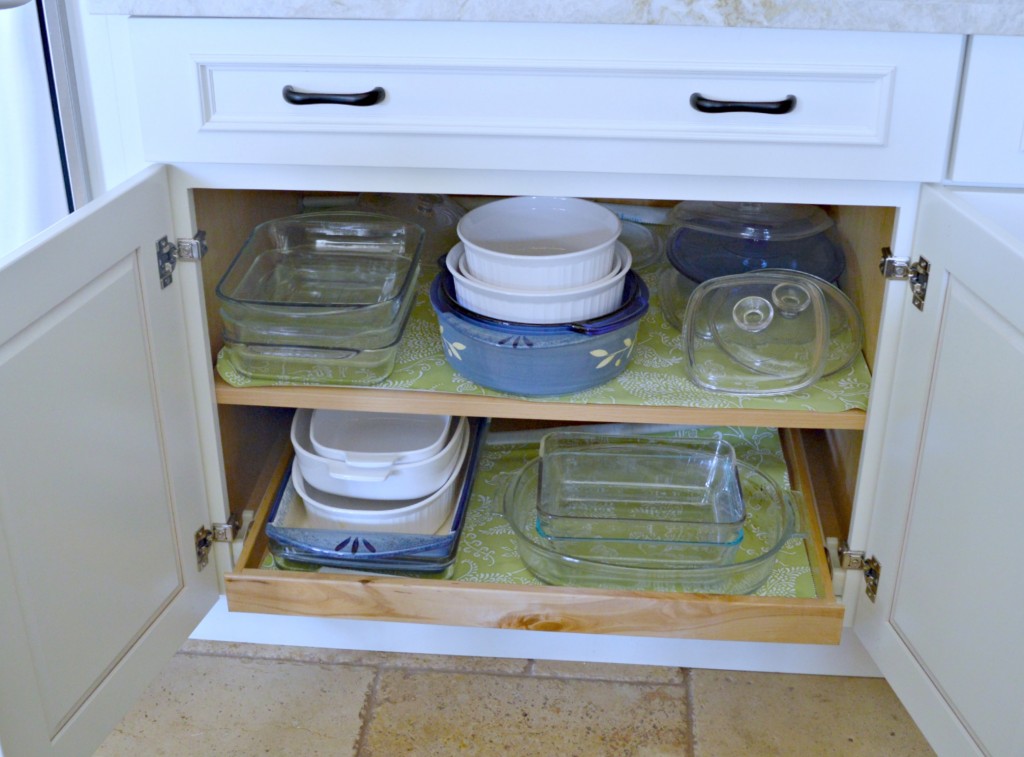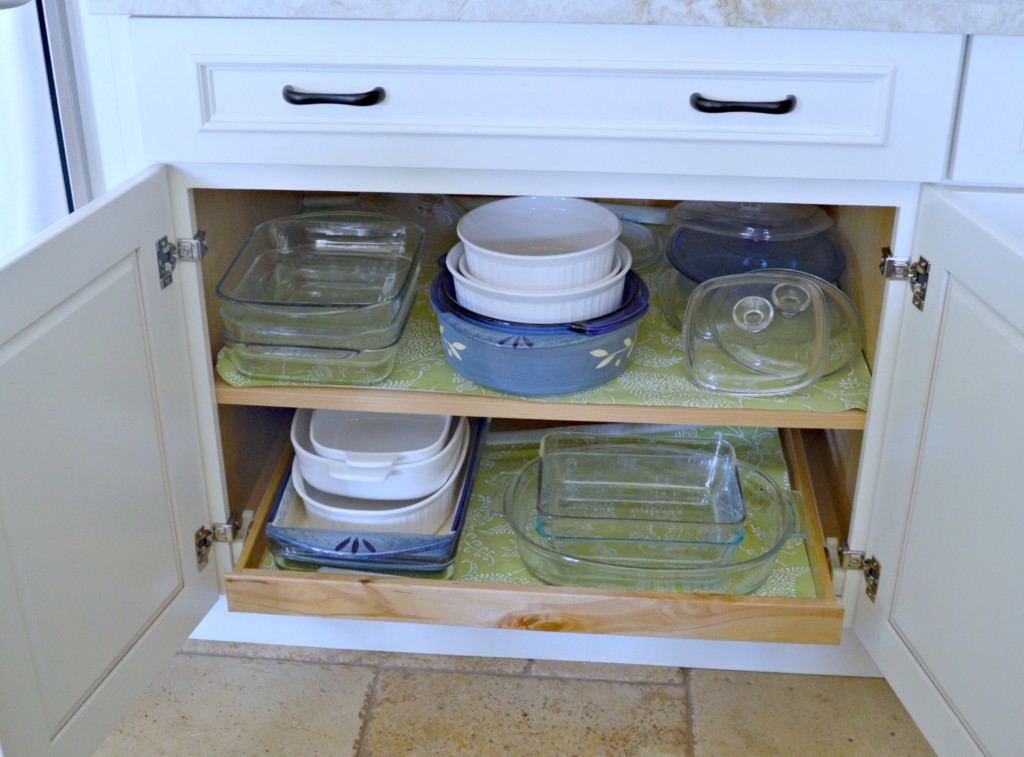 Next up was the dreaded blind corner cabinet, the one where you have to crawl into it to get to anything you have stuffed into it.  The Lazy Susan on the bottom shelves has been a life saver and for the tops the shelving was cut specifically for the corners.  The top I did loose some storage space but the budget had to be taken into consideration and I did not want that deep dark hole again!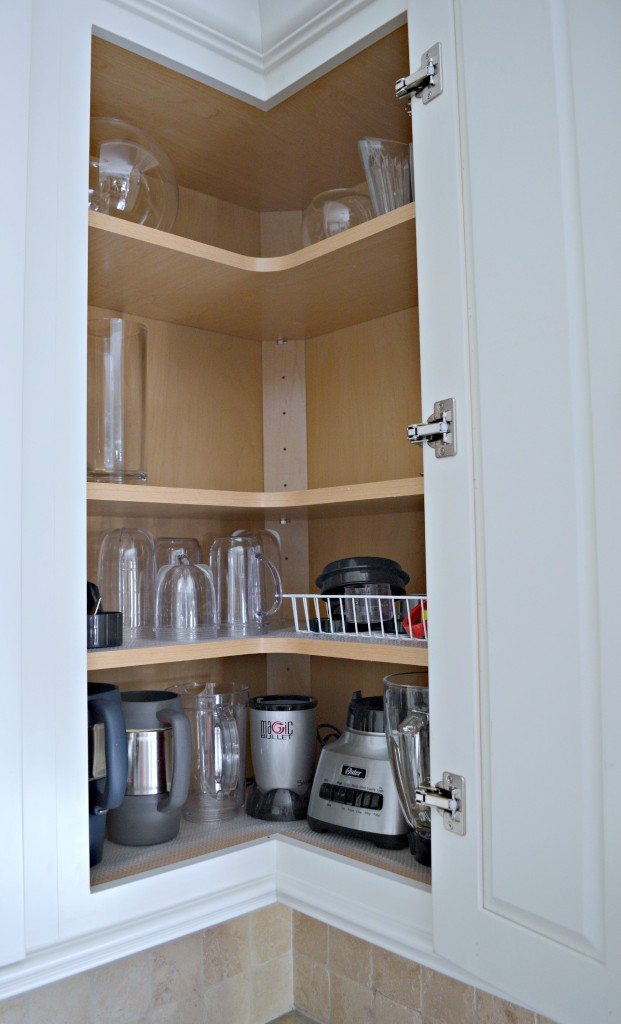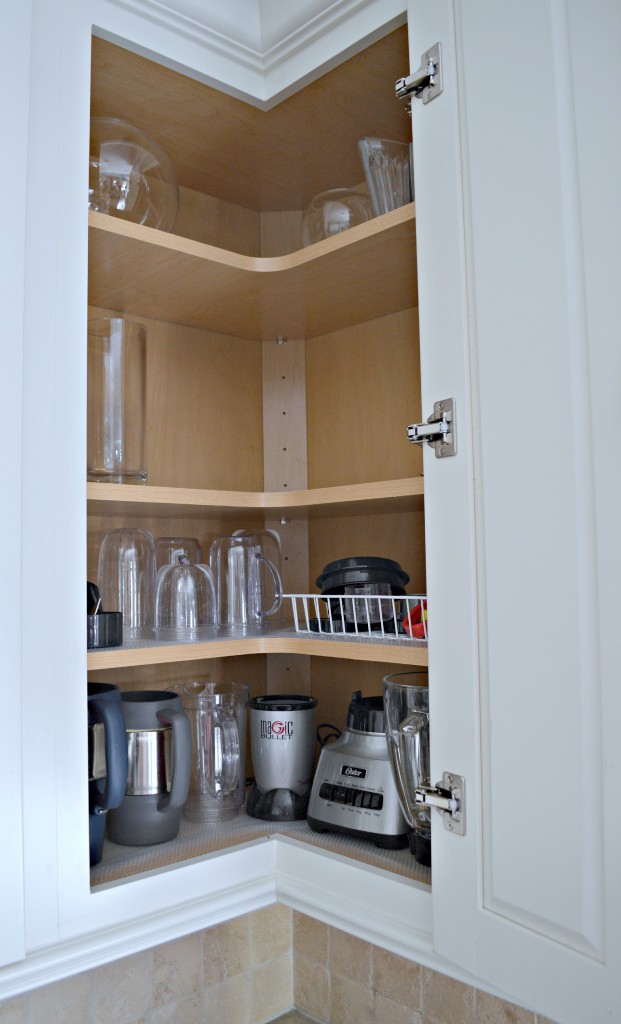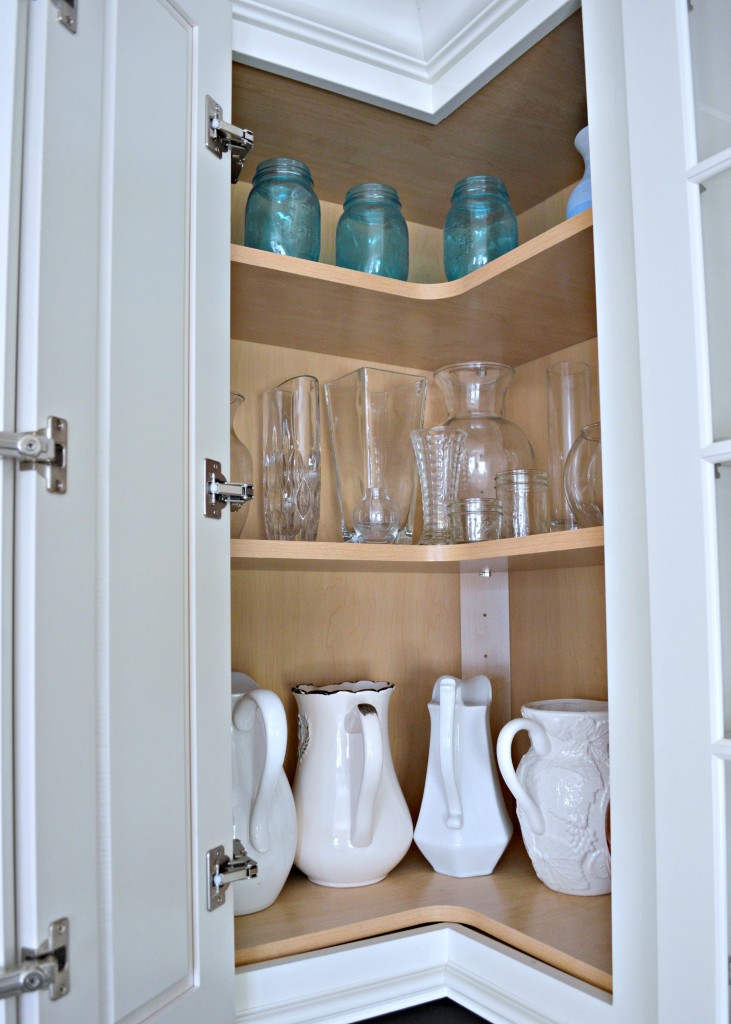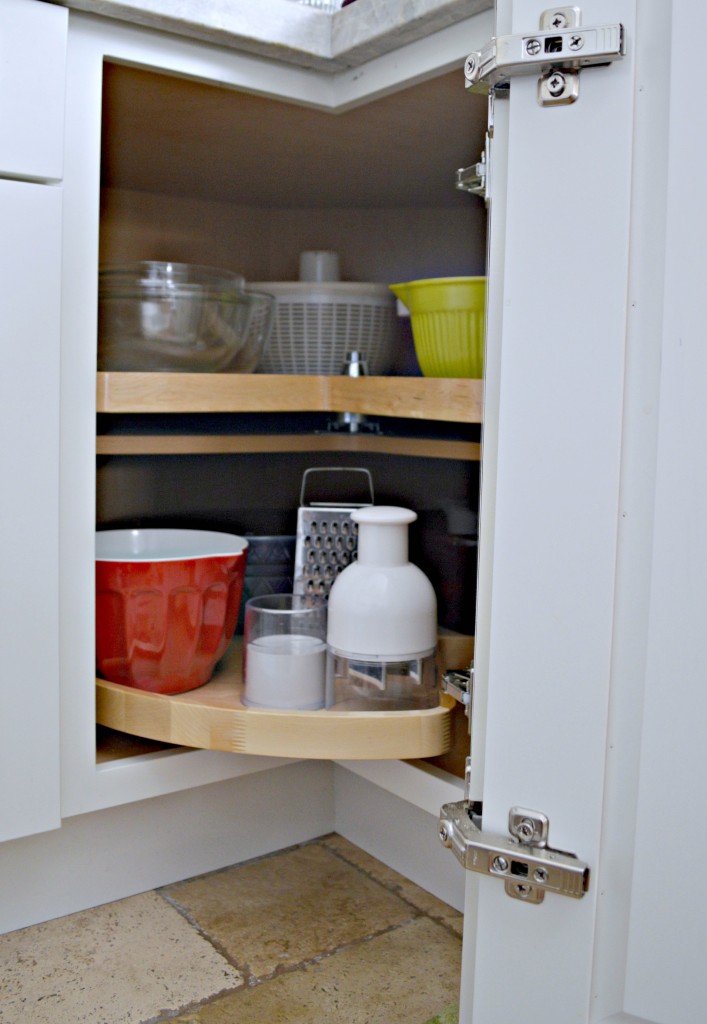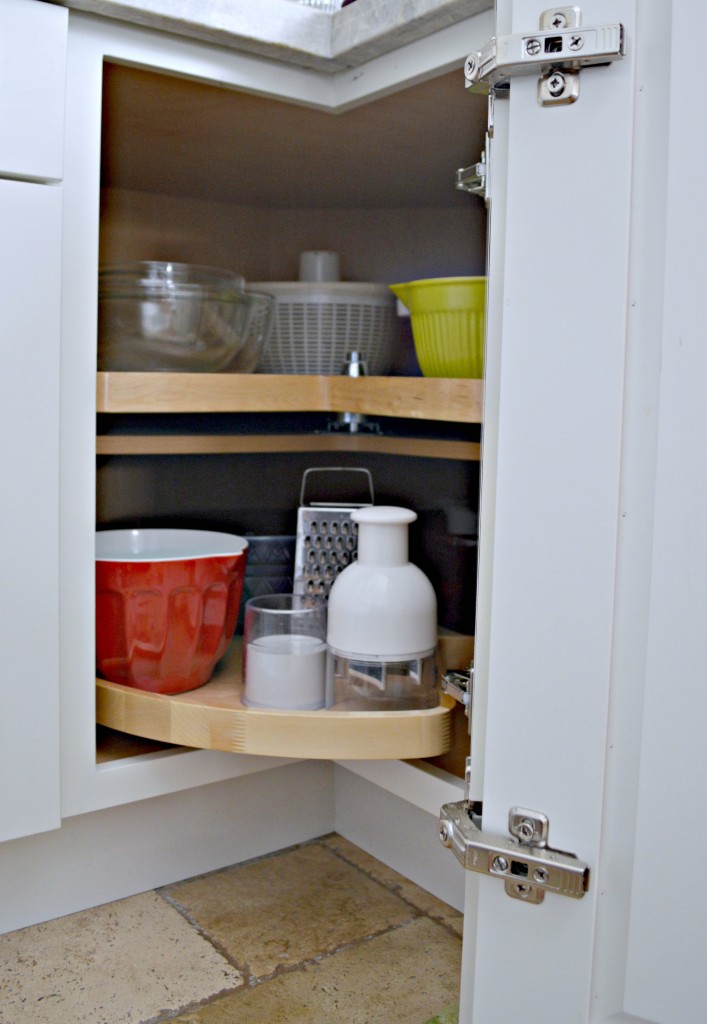 The pull out spice rack, need I say more!  We placed it next to the cooktop and I love that I can see every single spice in one place and no, they are not alphabetized.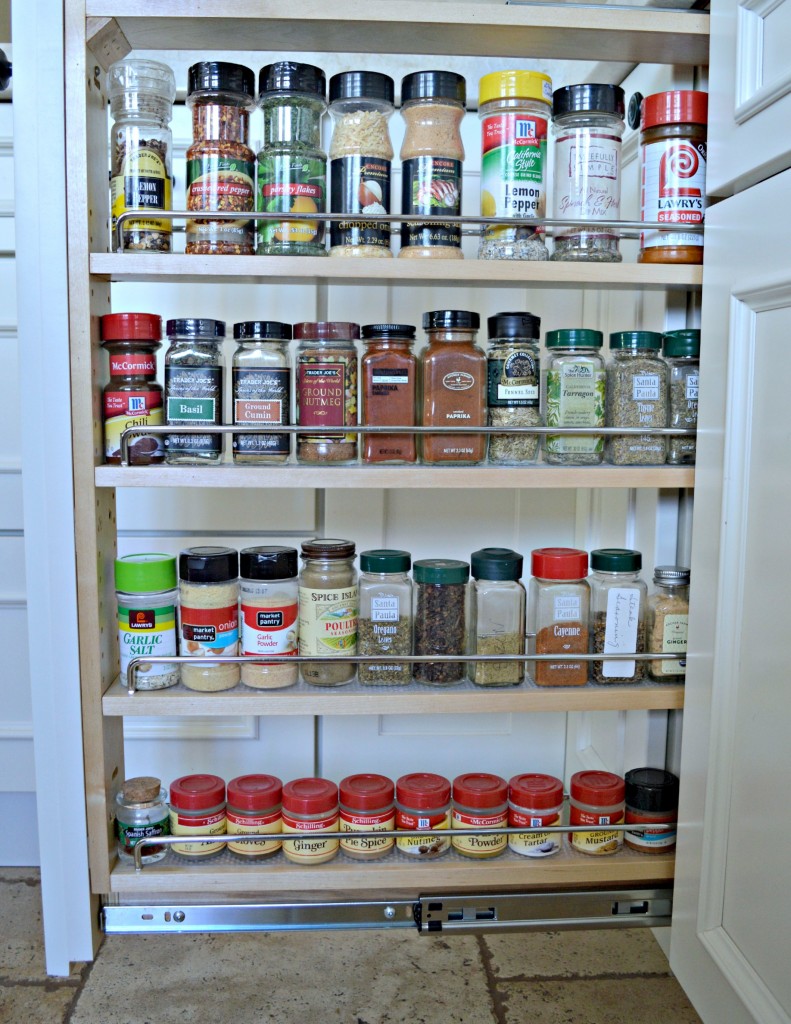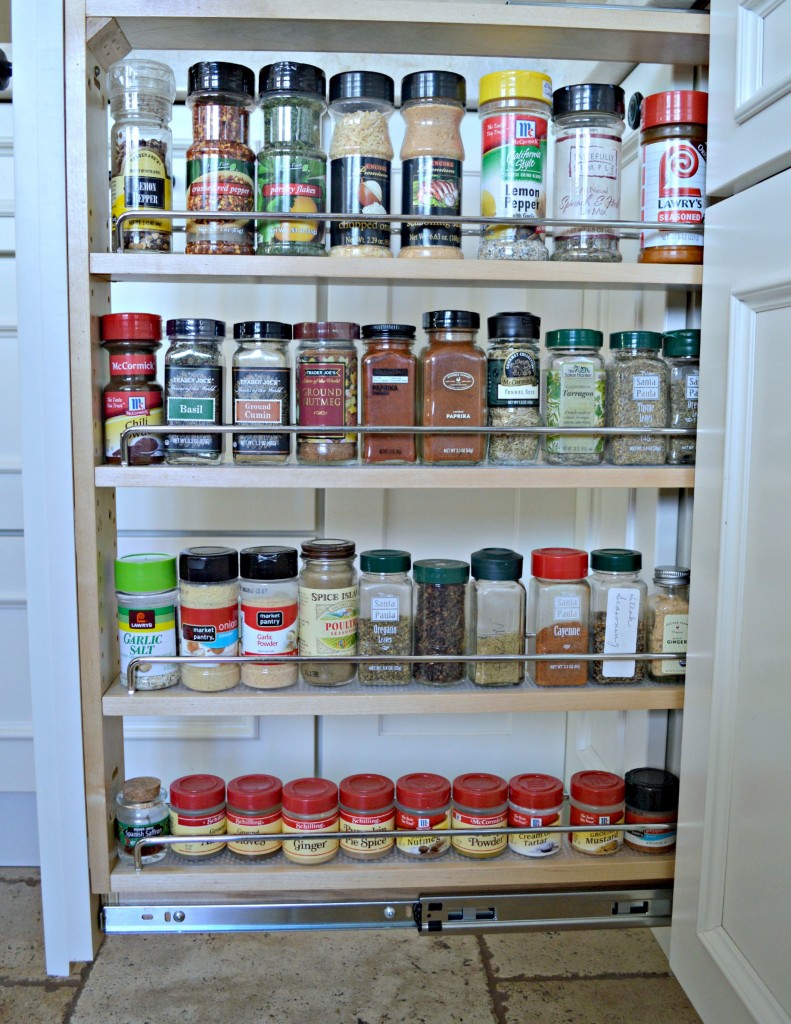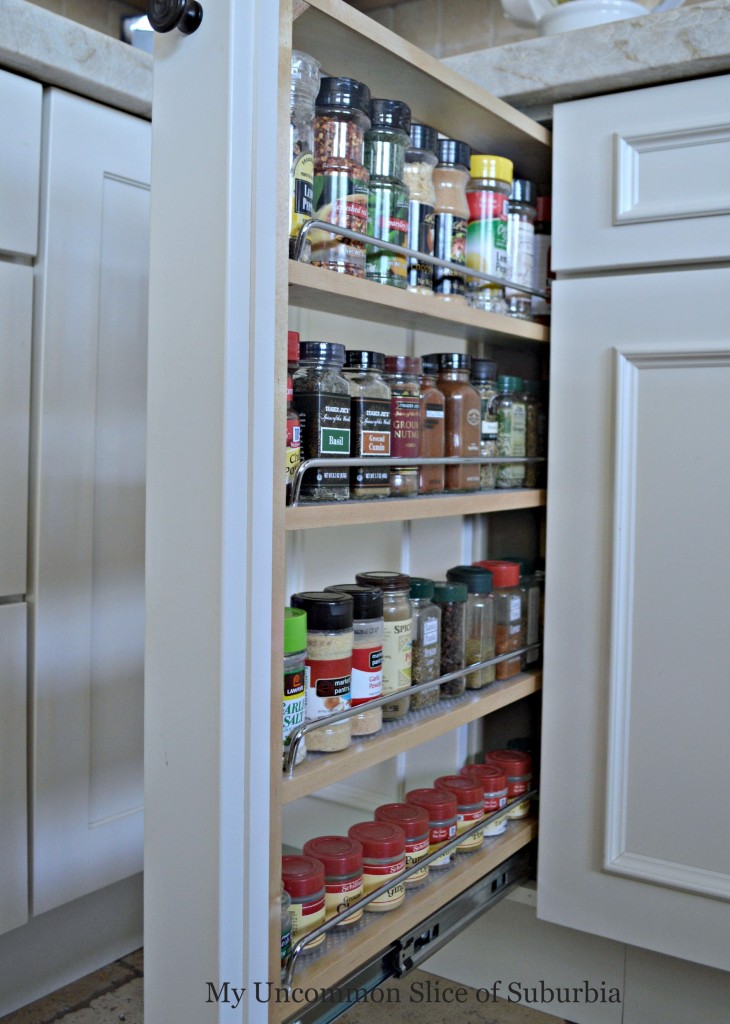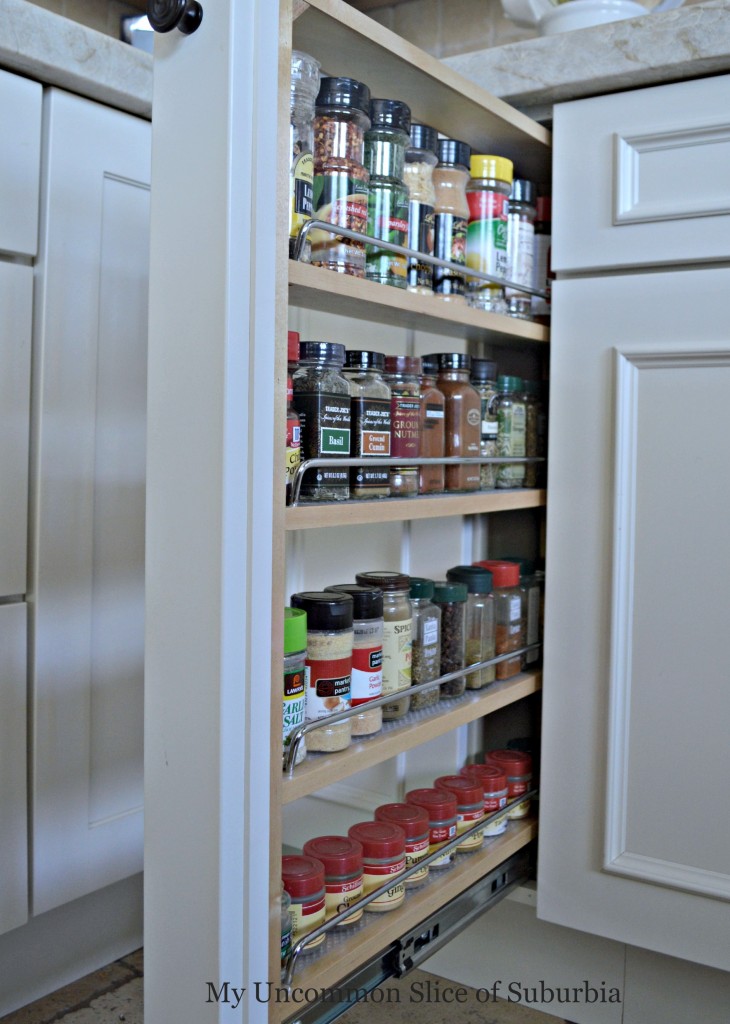 We decided on soft close drawers and cabinets, I love this feature on the drawers, as it  grants you access to the entire drawer box, not just 3/4 extension of the box. For the cabinets, simply put, I love not hearing the slamming of cabinets every time one of the boys reaches for a cup or a bowl.
So there you have it, all my favorite things about our kitchen.  My best piece of advice is to stick with your budget and stick with your must-haves.  Learn when to compromise and and learn what to splurge on, just not on everything.
OK, that was a LONG post, sorry about that but hopefully it will help you plan your new kitchen!
You can see more about the kitchen remodel here and if you are curious as to why we had to rebuild our kitchen, you can read about it here.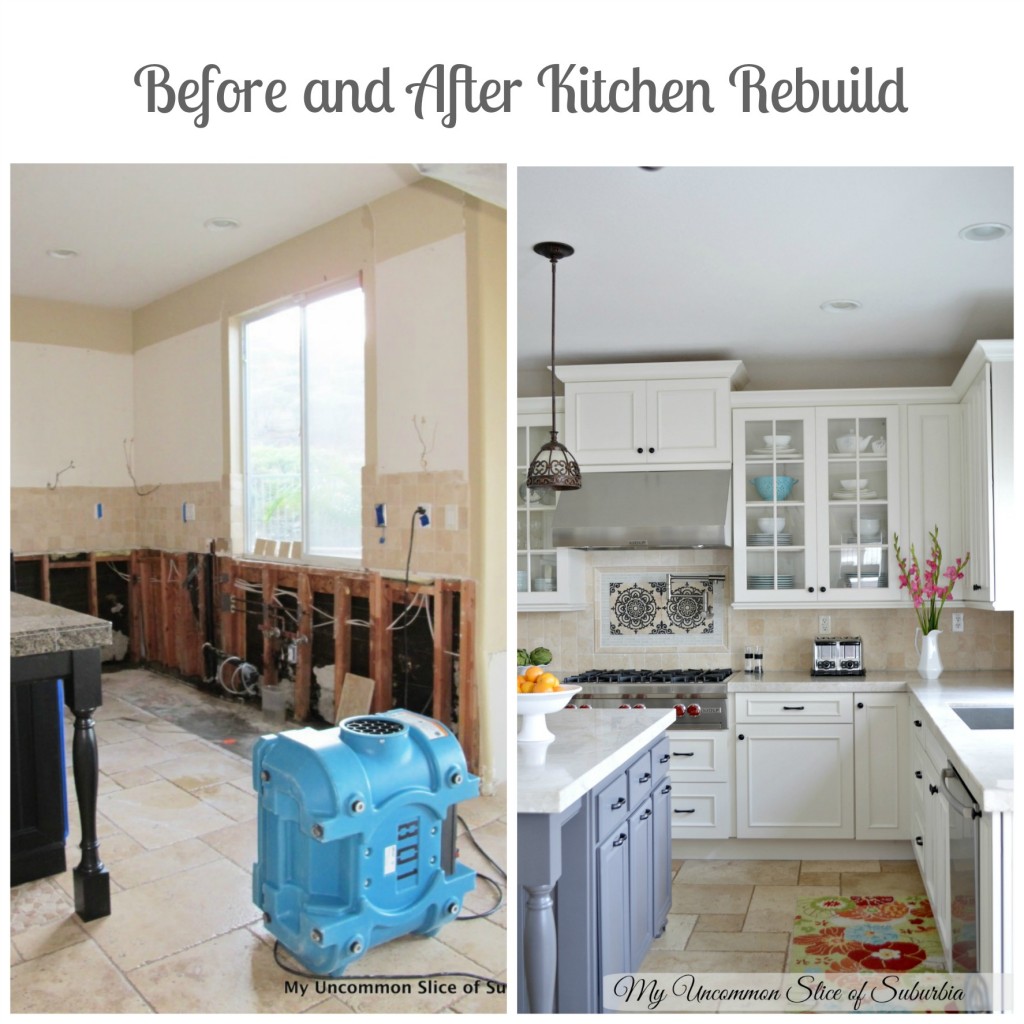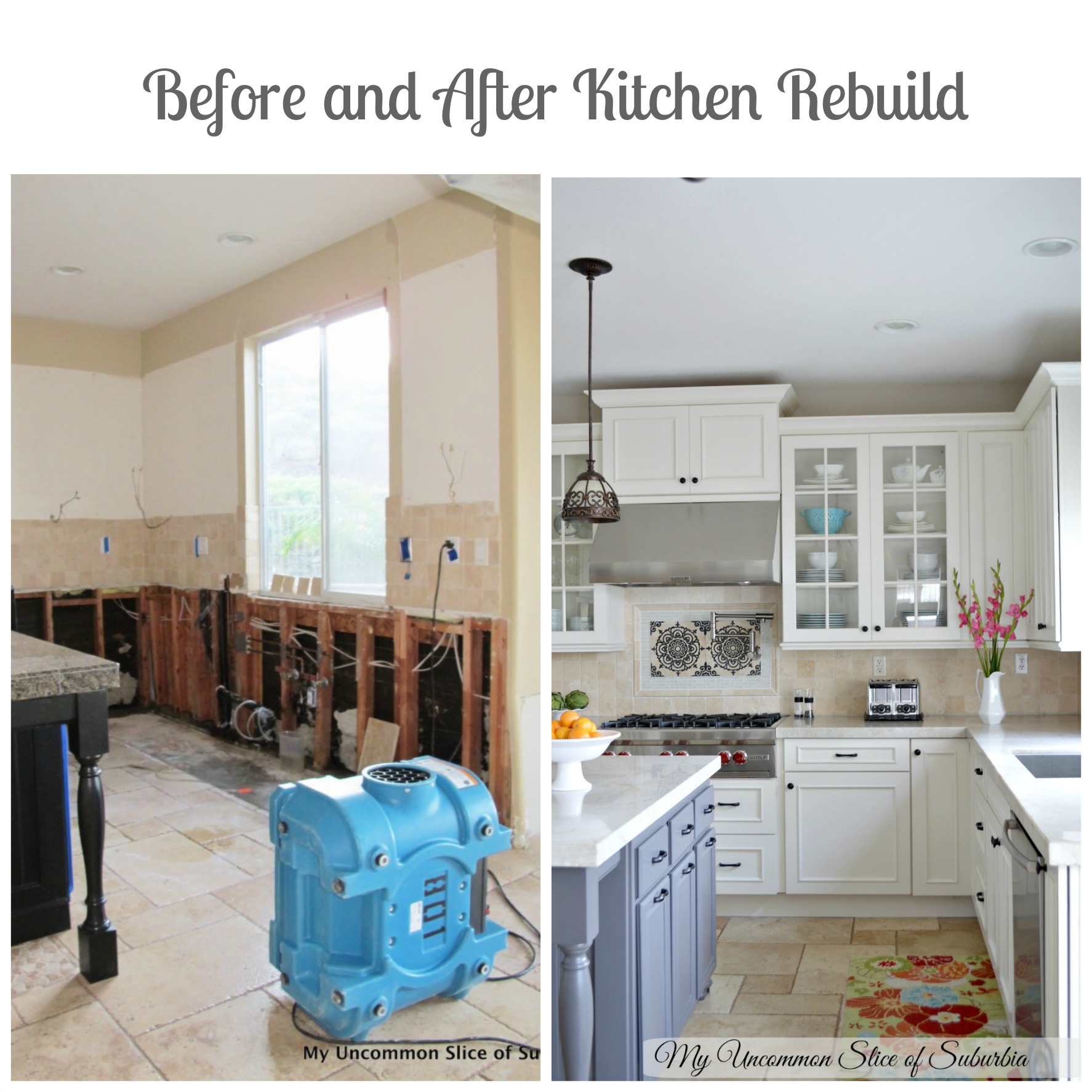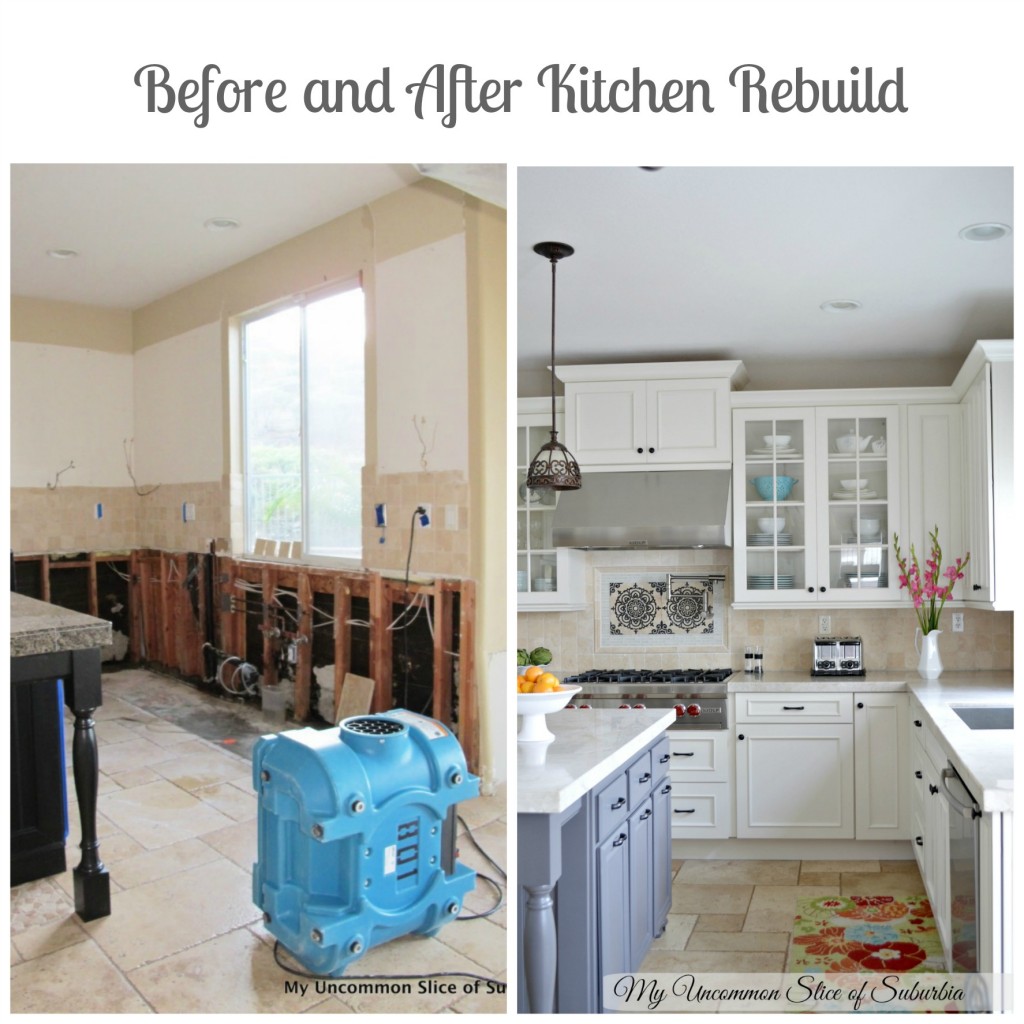 Thanks for stopping in today!