We are coffee lovers at heart in our home so it only makes sense to have a little in home coffee bar, right? I love the smell and taste of coffee and take my coffee completely black. My hubby on the other hand has to have his vanilla creamer every morning.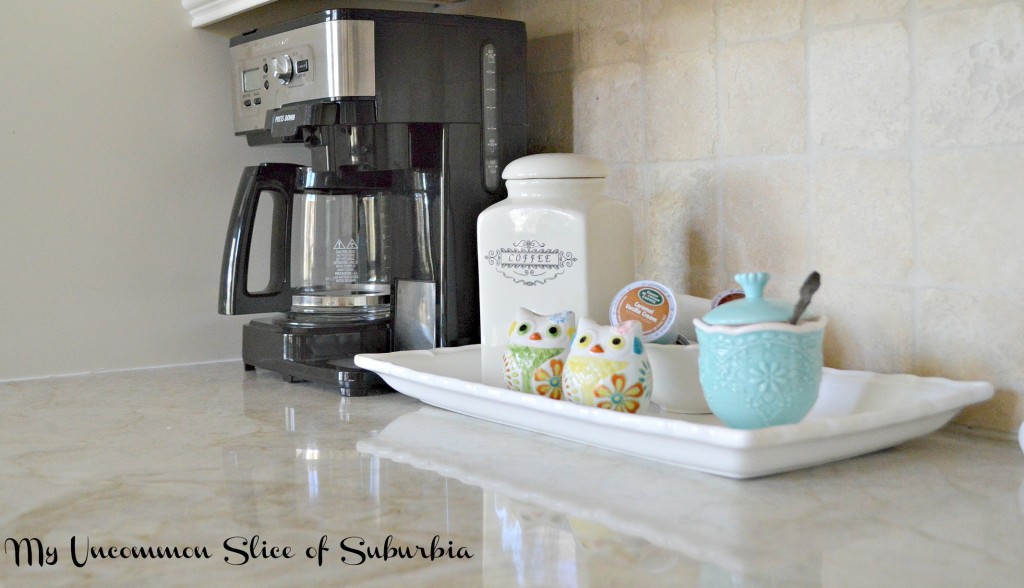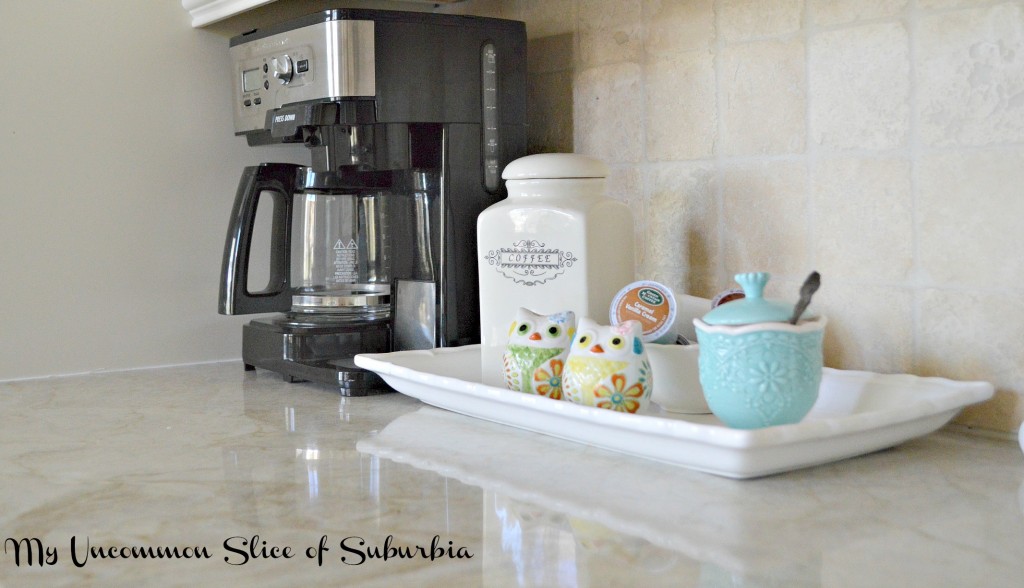 I used a simple white plater as my tray, things always seem to look tidier when contained on a tray, I seem to have tray's or baskets in every room of our home. I am using a ceramic measuring cup to hold my single servings and found a gorgeous sugar bowl at Pier 1.  Although the owl salt and pepper shakers have nothing to do with coffee, they are a perfect addition to this little area.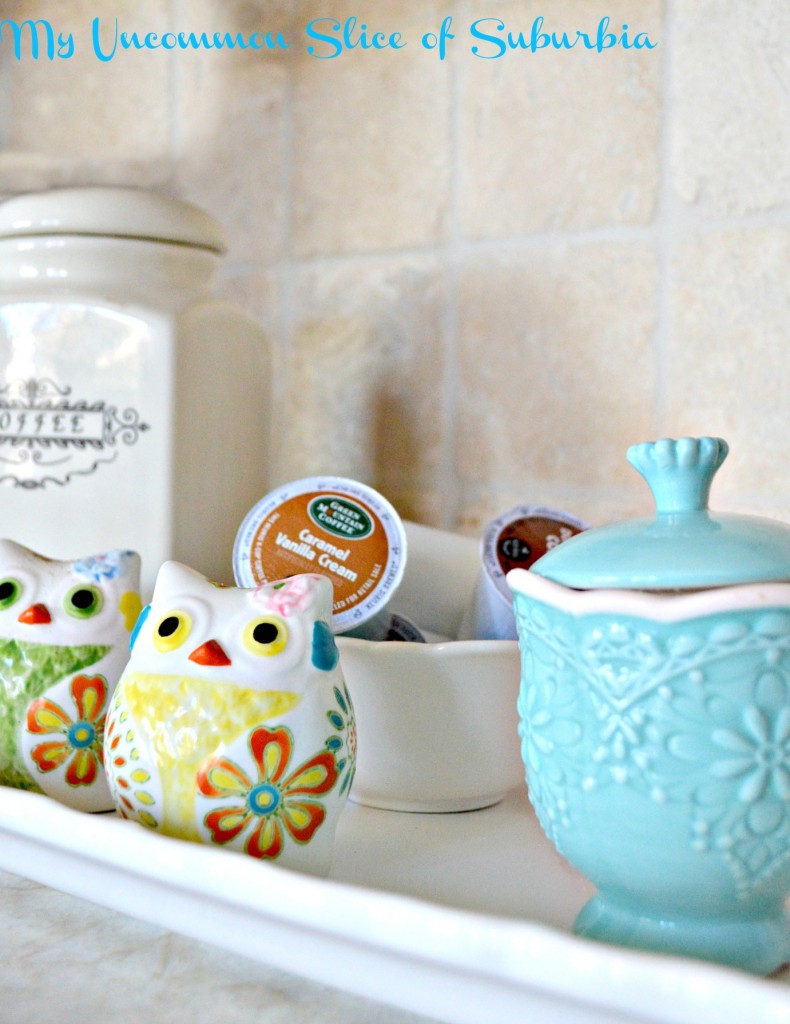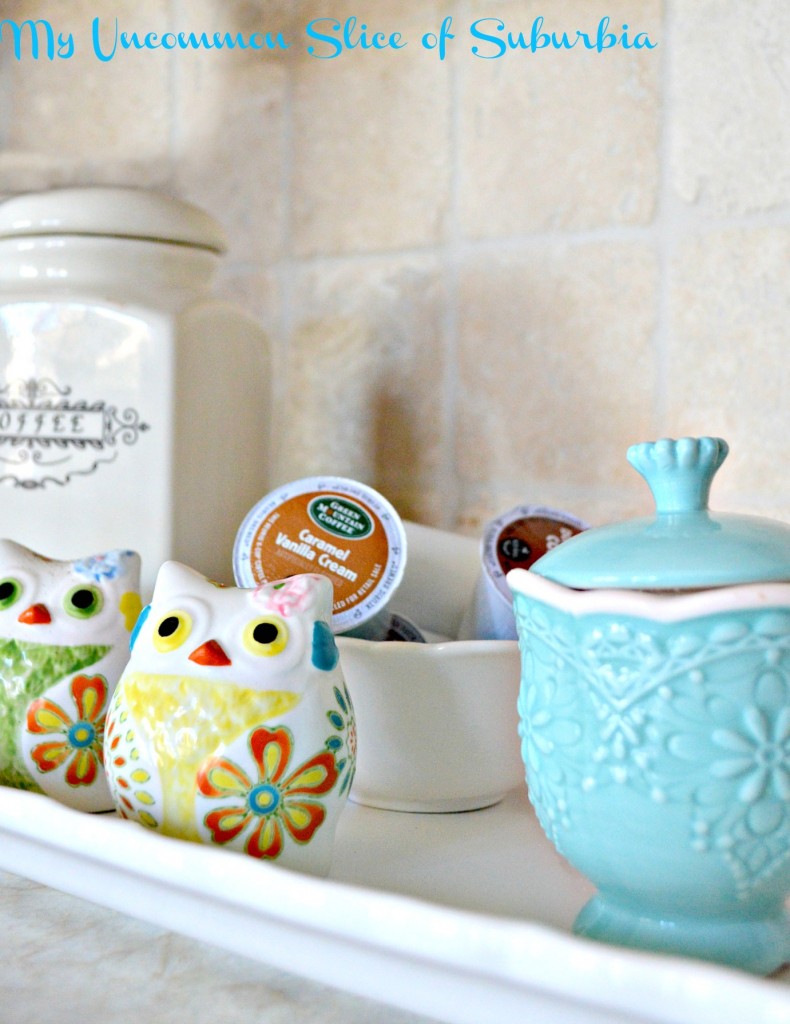 I will admit I'm a little picky when it comes to coffee makers.  We originally had the Keurig which seemed to break down way too much so we switched to a Cuisinart.  I wasn't a huge fan as the coffee never seemed to come out hot enough.  So when our new cabinets were installed and our coffee maker no longer fit I did a little research and came across this Hamilton Beach coffee maker.  I love that it has a single serve option as well as a carafe, perfect for when the hubby is traveling and It's just me.  The best part, the coffee comes out super hot!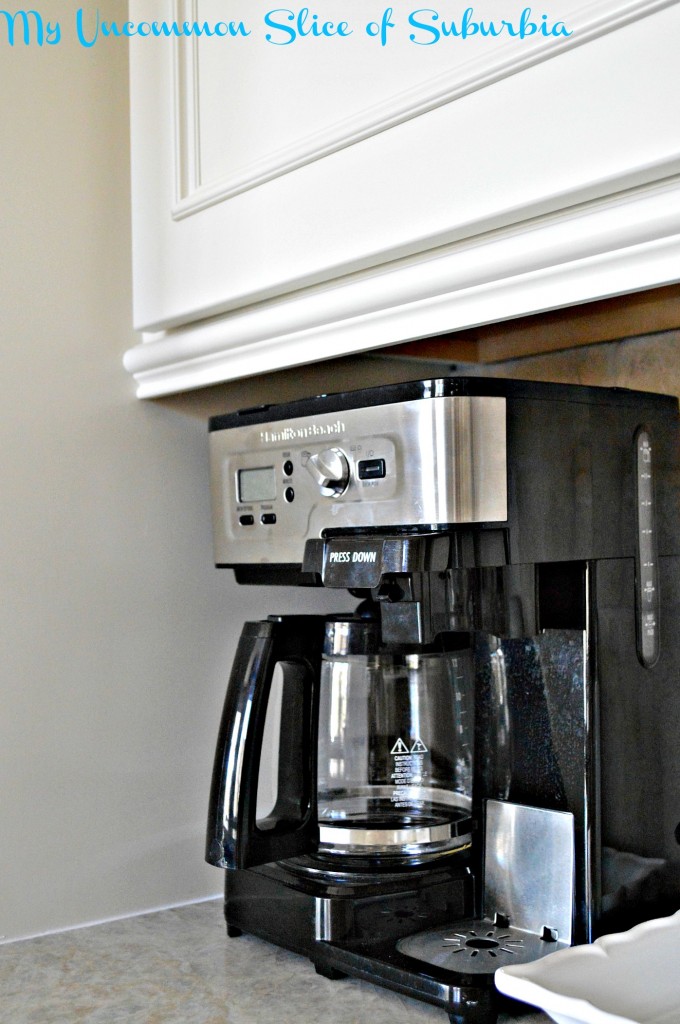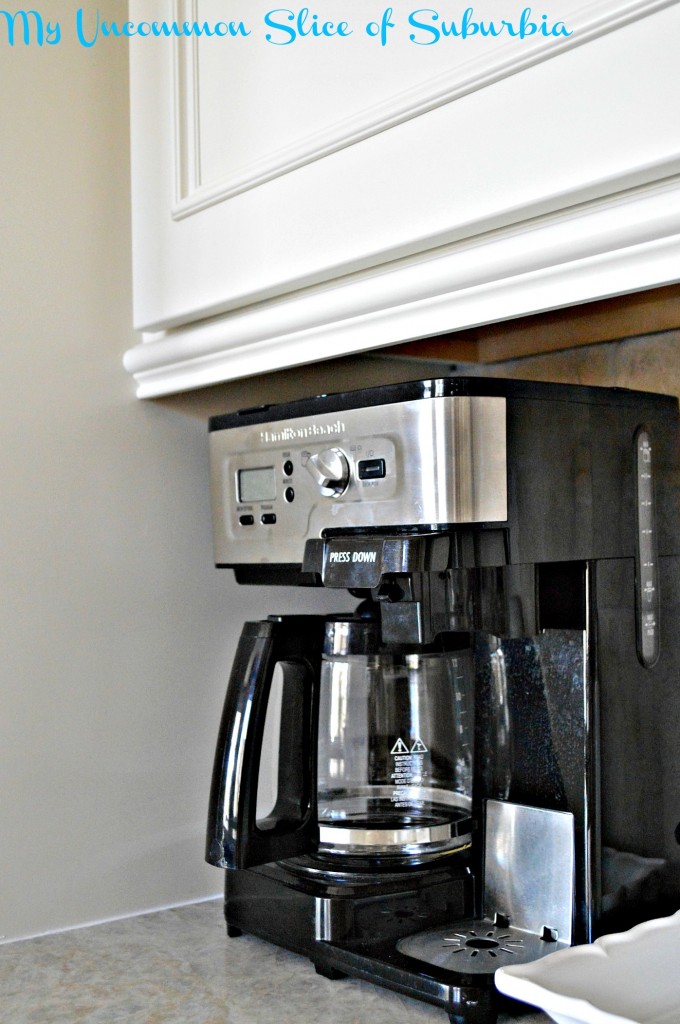 This little area is perfect for our hectic mornings and even better when it's the weekend and I get to sit back, relax and catch up on my favorite blogs!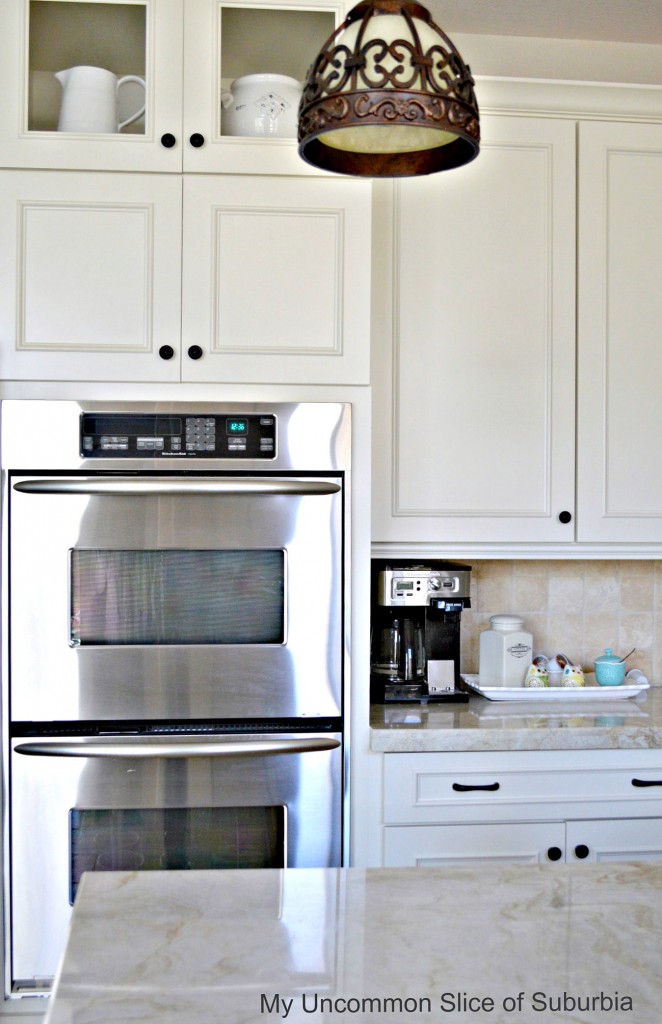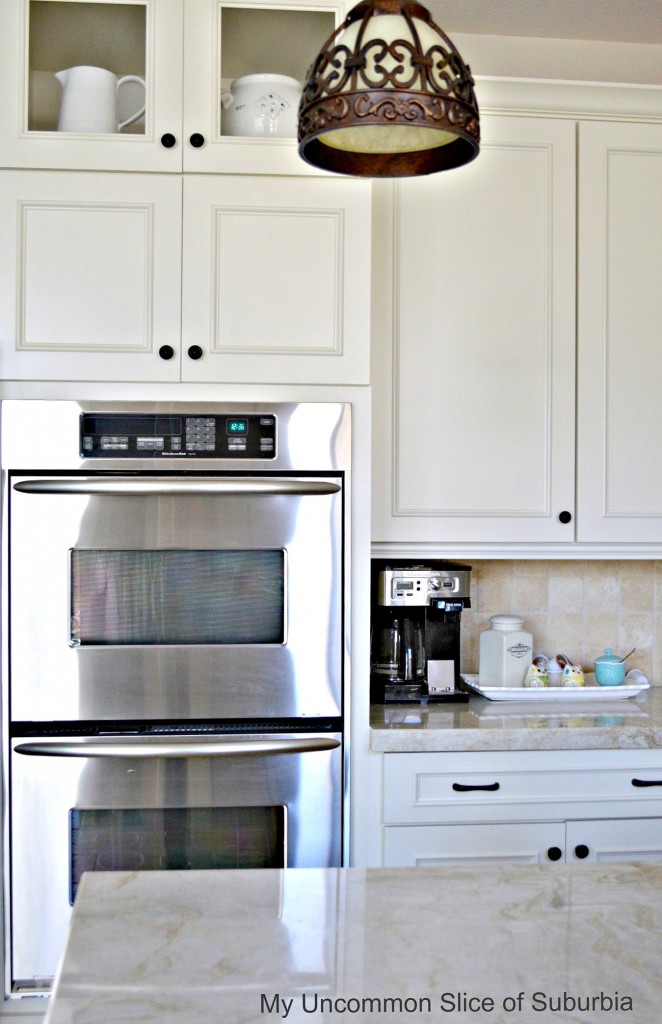 Even a bigger bonus, making your coffee at home can save you big bucks!  How about you, are you a coffee drinker?