Mold…. and it ain't pretty
I sat on the couch in the family room last night staring into the kitchen holding back tears.  I told Ray this whole thing would be so much easier to digest had we not put so much of our  own sweat and love into this kitchen…..
I guess I should back up a day. I was cleaning out under the kitchen sink and noticed the shelf seemed squishy, we had no idea what we were just about to find.
MOLD….lots and lots of it, EVERYWHERE
The more we looked the more mold we would find, we both didn't sleep last night.
This is the wall by our door, I stuck a butter knife to it and it crumbled.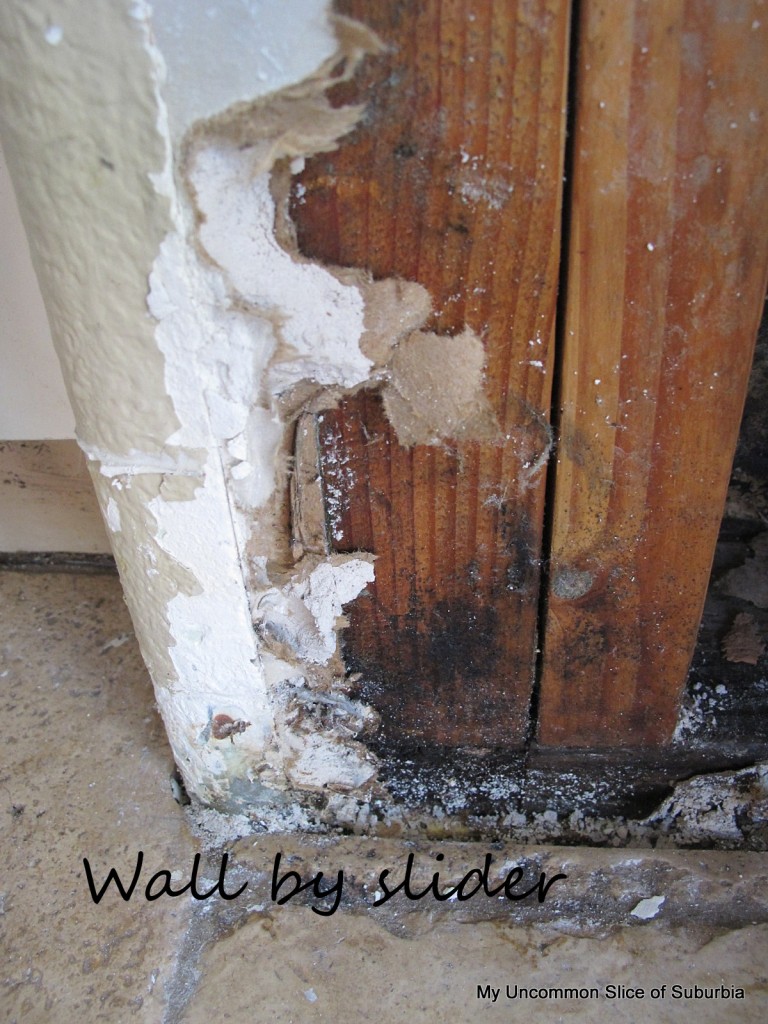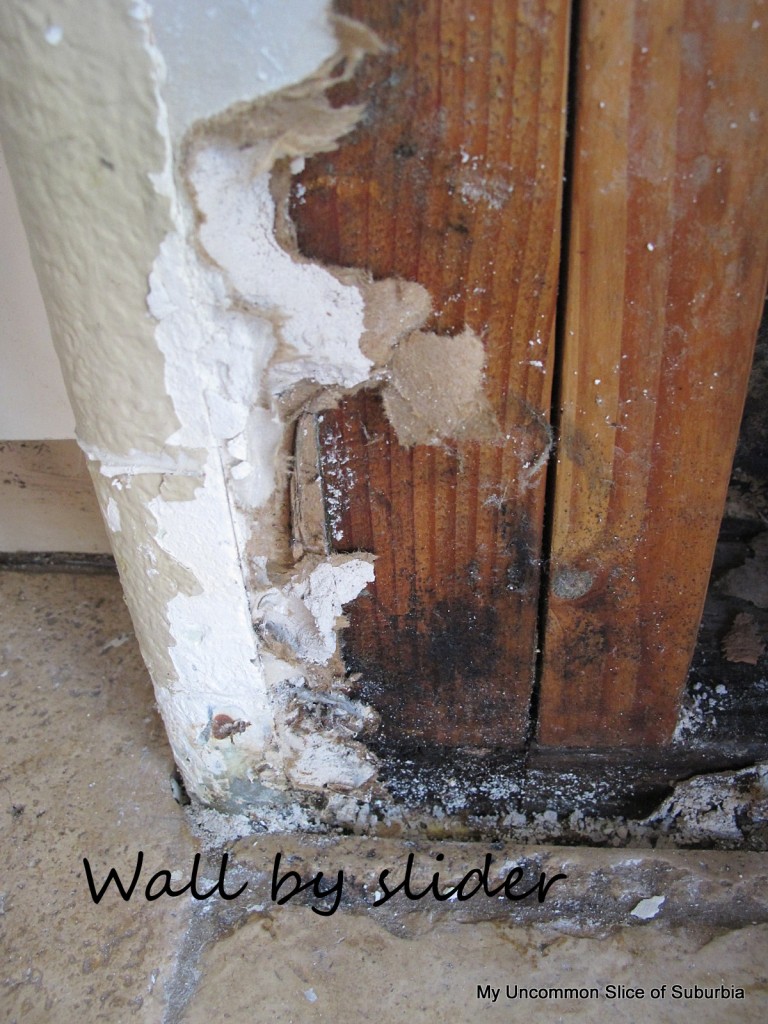 The baseboards were hiding all the mold.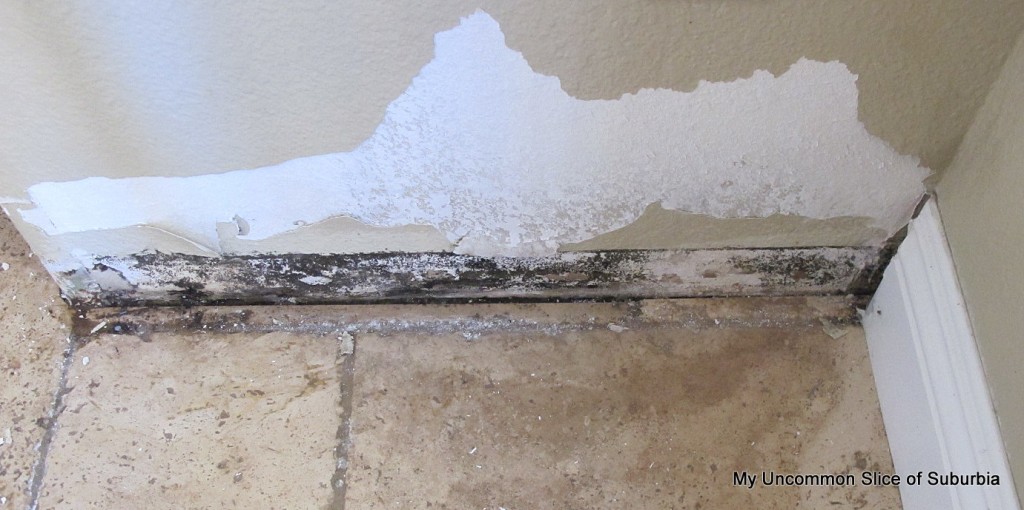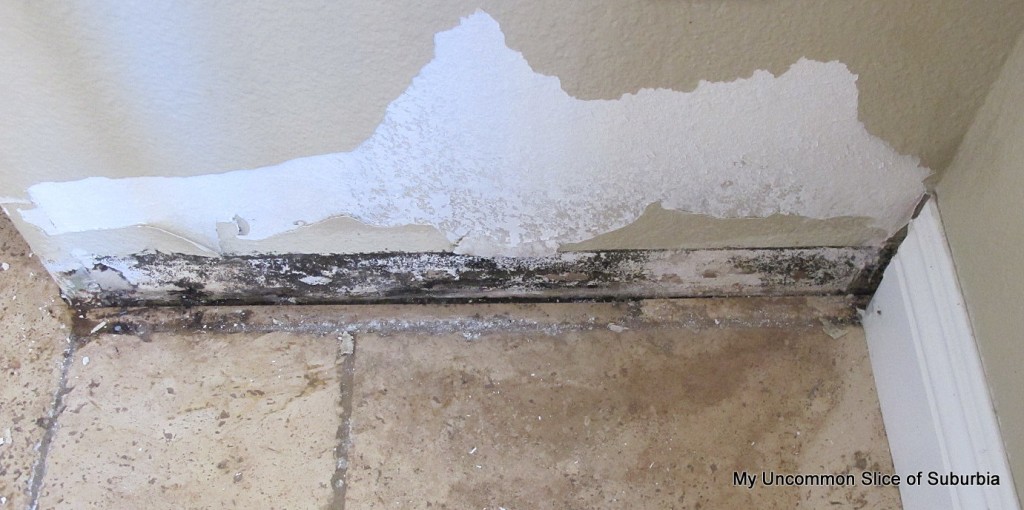 The paint was masking all the mold on the kick boards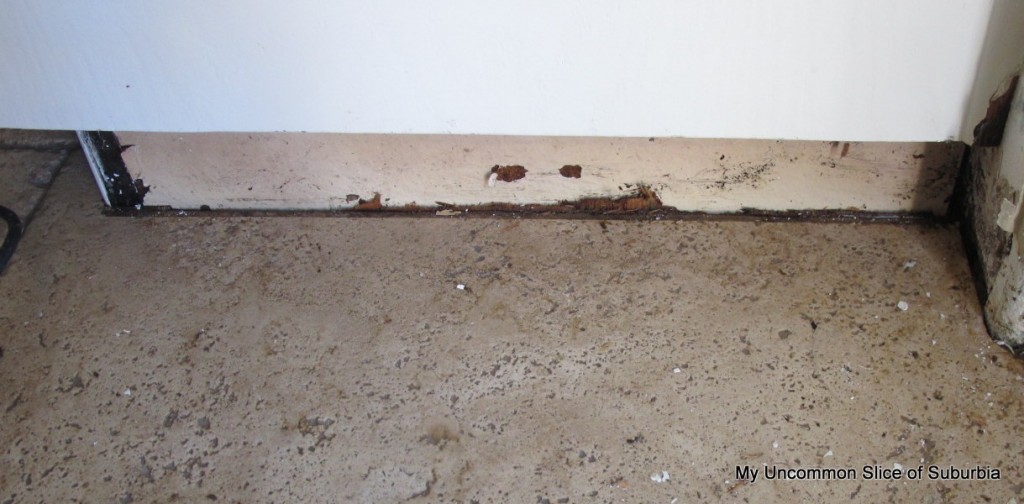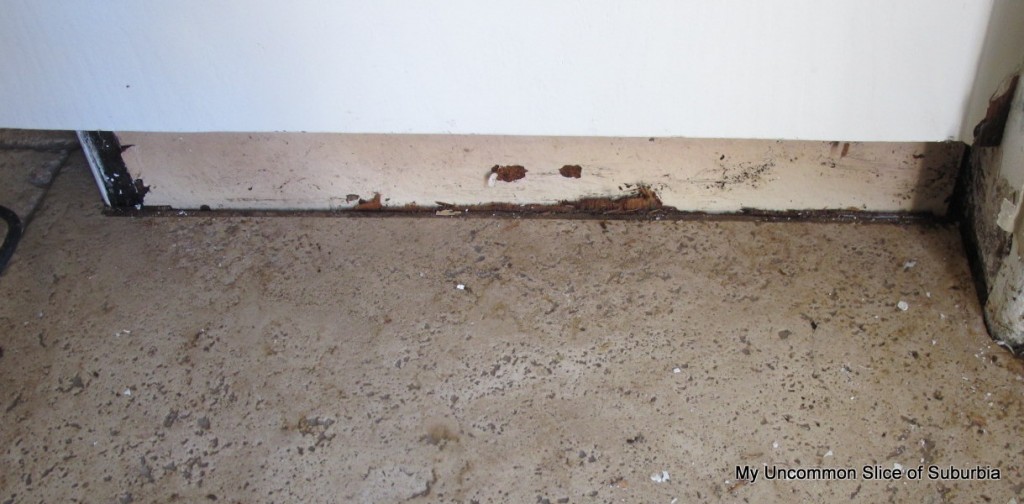 until we started peeling the paint back and found what should be light brown was black.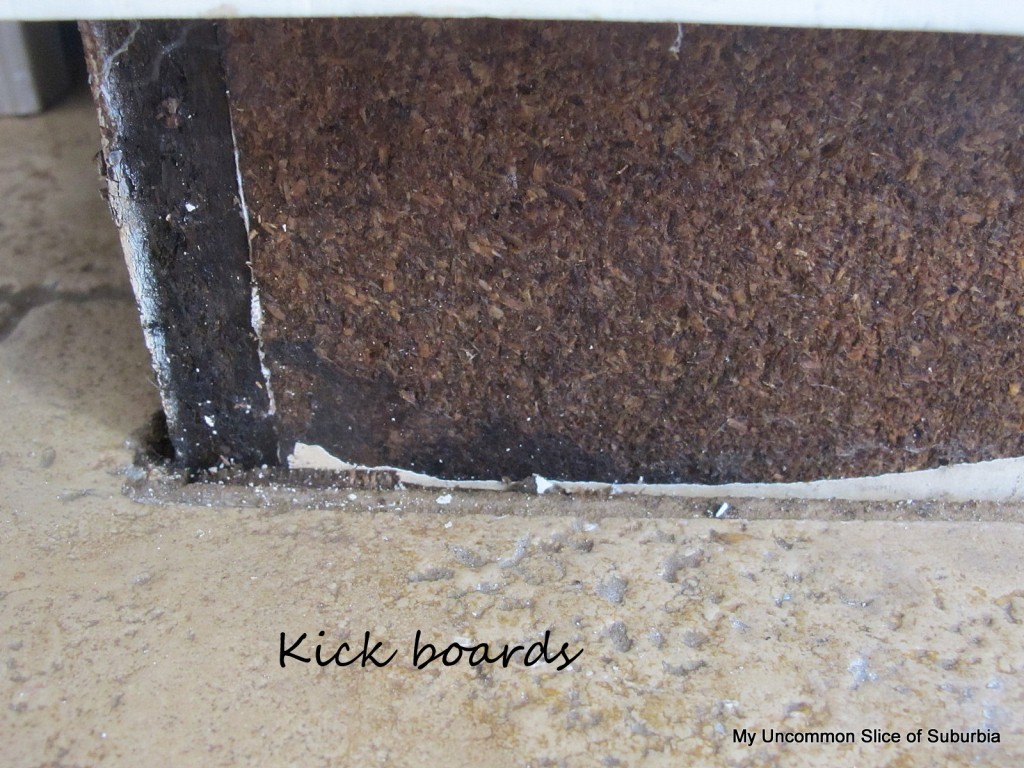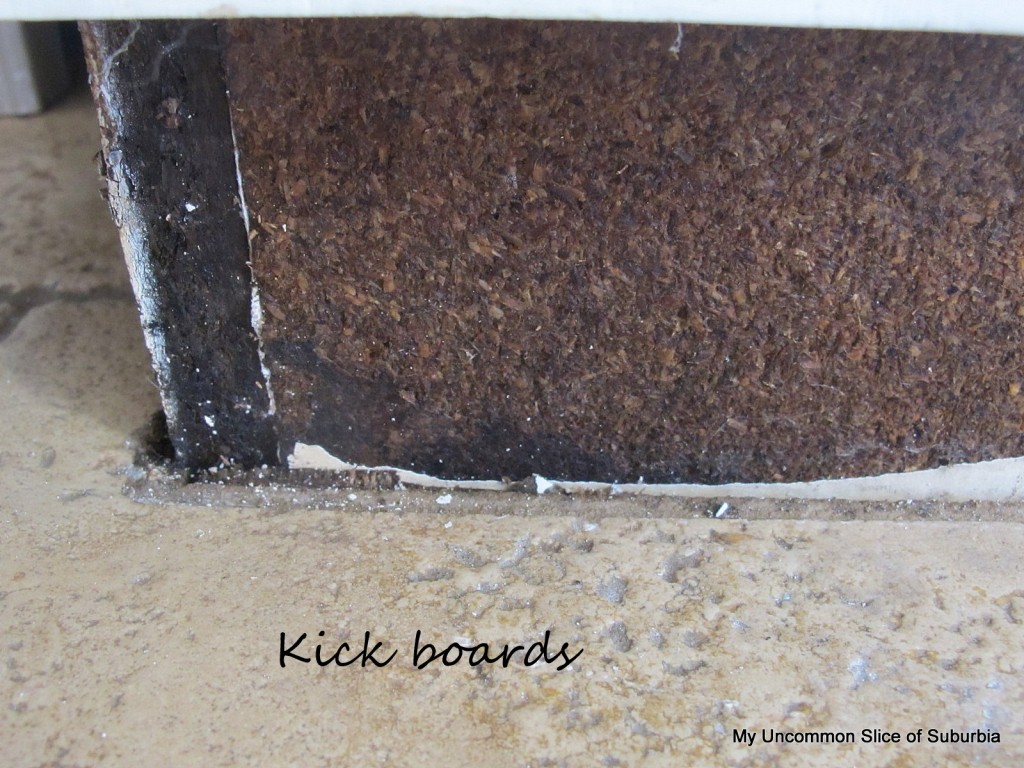 Our cabinets are deep, the mold is on the bottom cabinets of the kitchen.  I never went on my hands and knees to grab a pot so I never saw the mold on the back of every cabinet wall.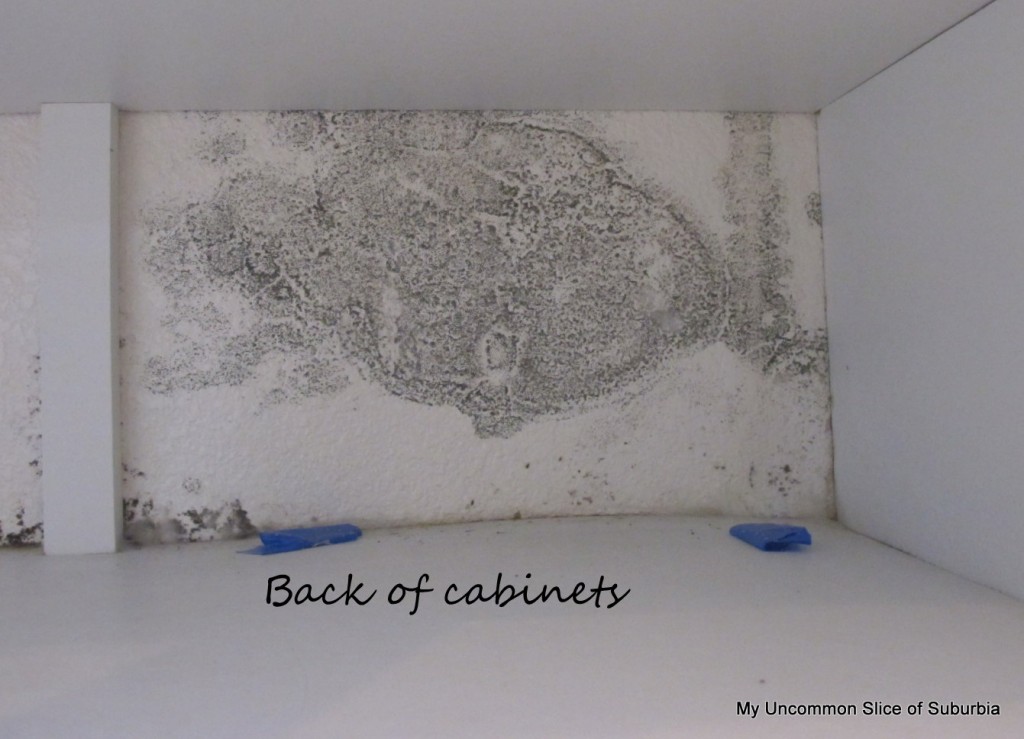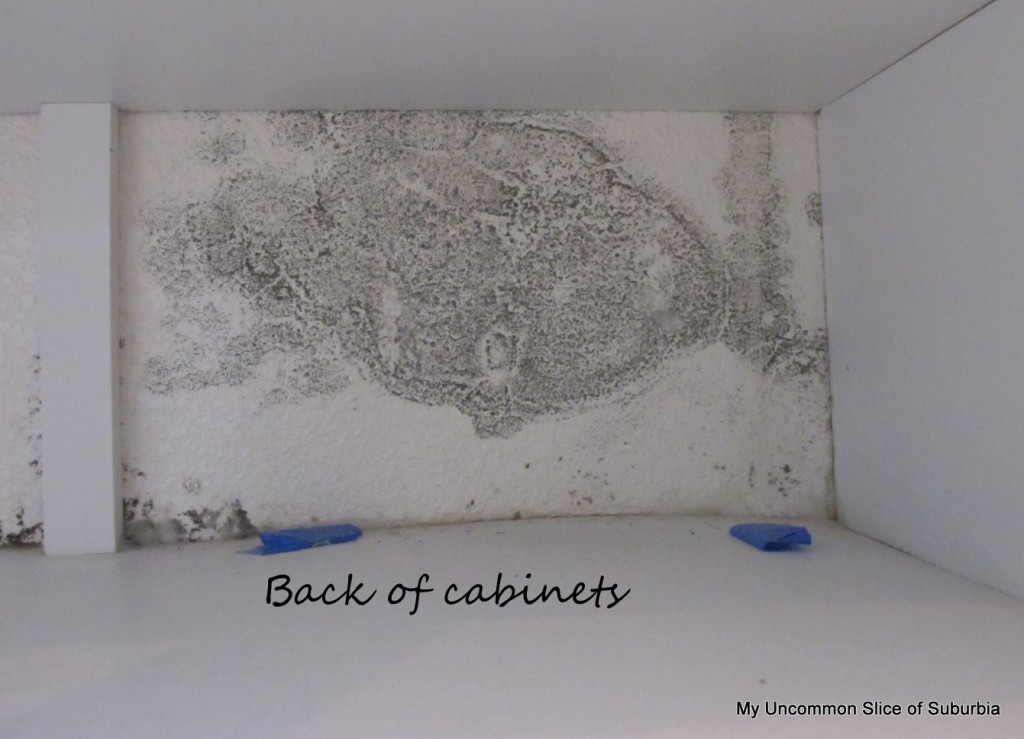 The shelf lining was covering the shelves, yes, that is what is left of one of the shelves.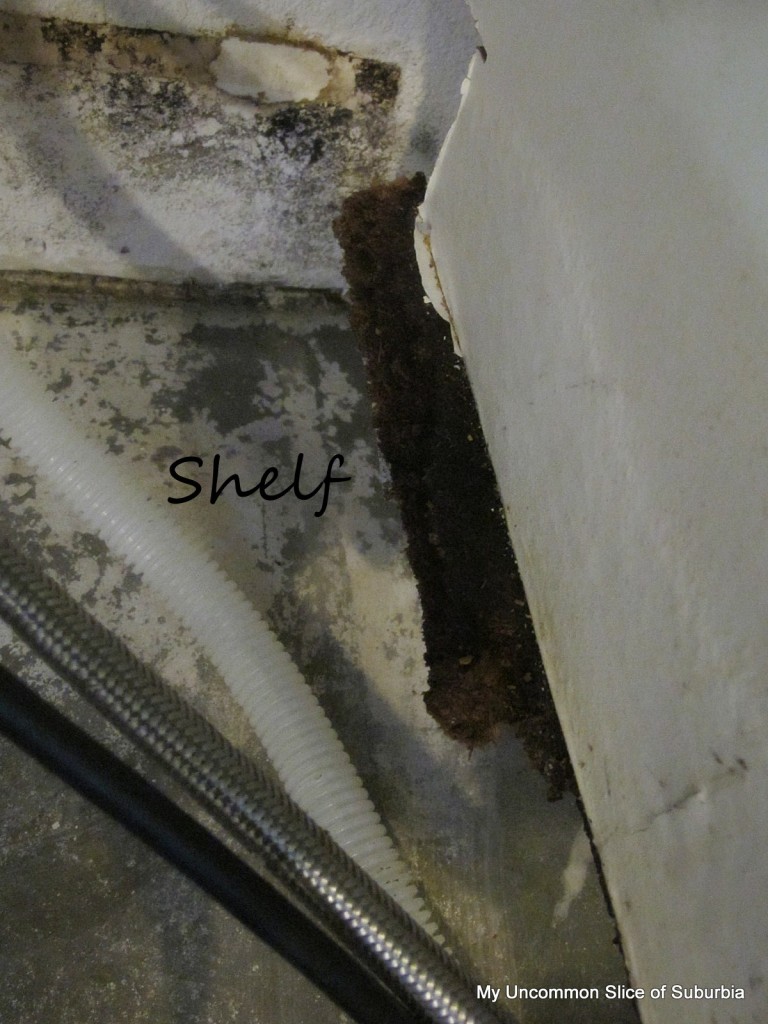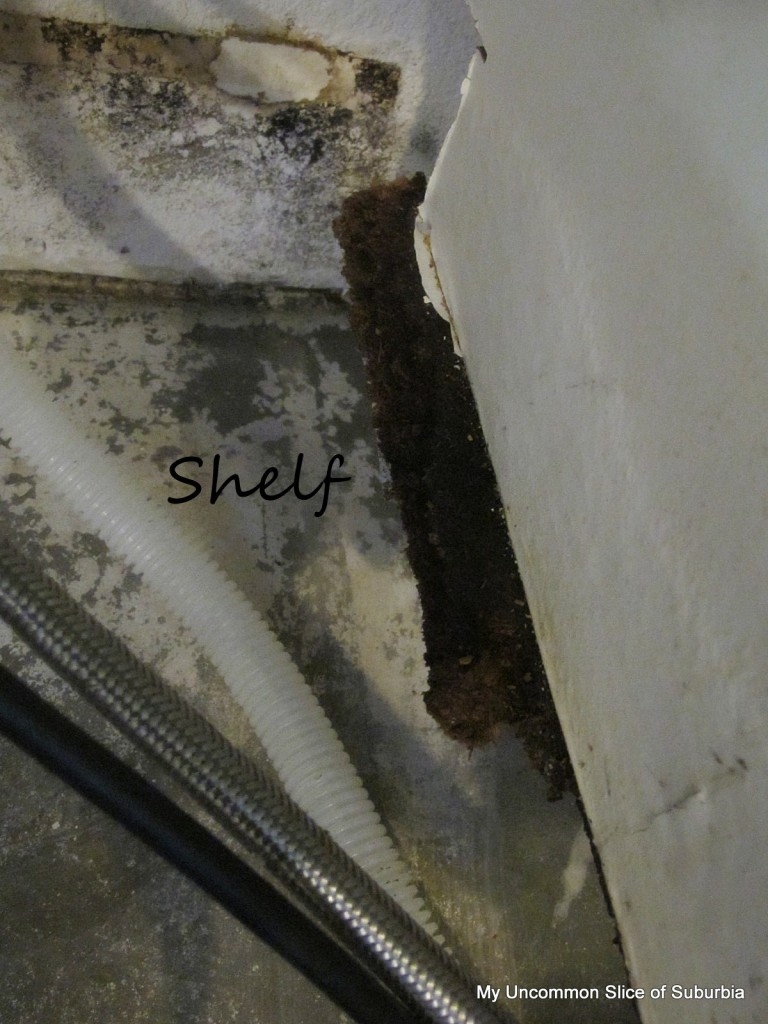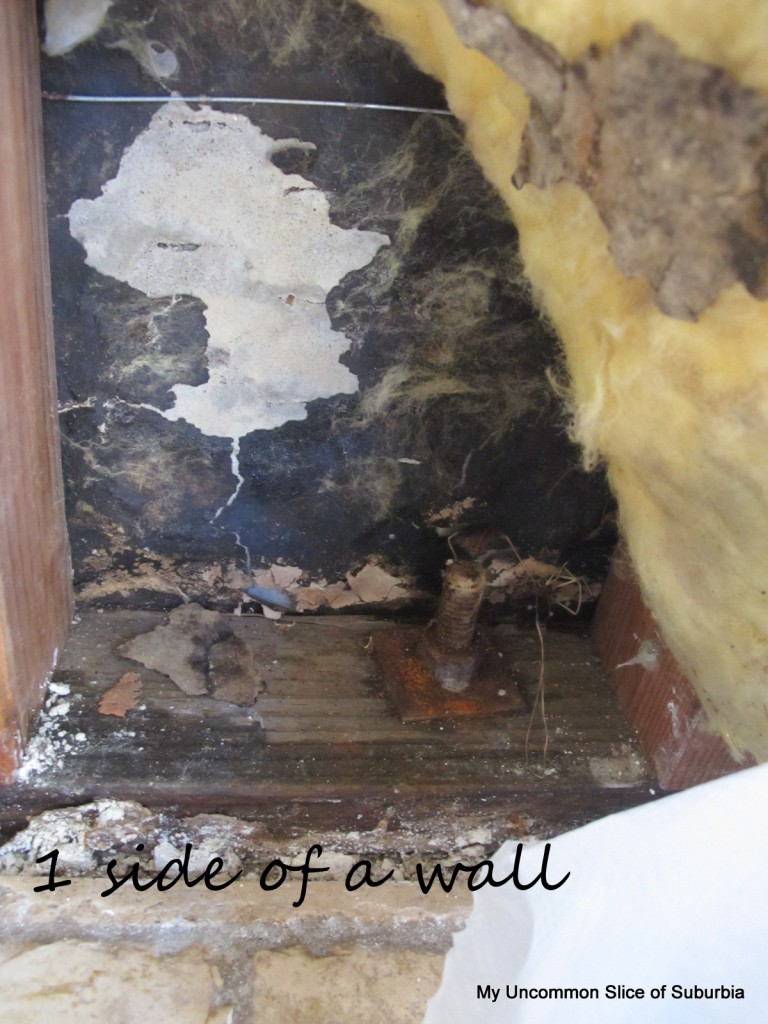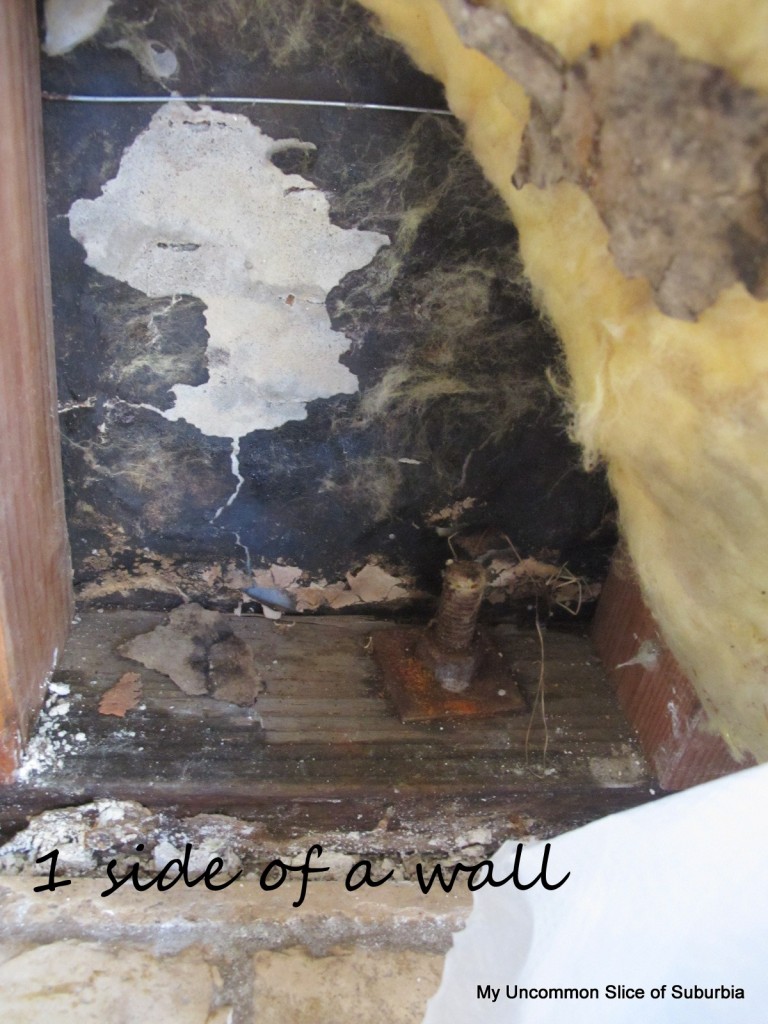 When we walked outside and looked along the foundation against our kitchen, this is what we found, more mold.
It breaks my heart to know all our hard work could be gone just like that.
Trying to remain positive, I really am, I pray this has not affected the health of the boys.
Update: Insurance will note cover the remodel as it was a slow leak caused by the dishwasher.  We are waiting on the refinance of the house so we will have the funds to rebuild.