Turn a door and a drawer into a pull out trash can
When planning out the kitchen remodel one of the things we chose not to splurge on was a pull-out trash can so we decided to make our own out of a door and drawer.  The whole process took about an hour and since we had lots of extra drawers laying around we had all the materials on hand.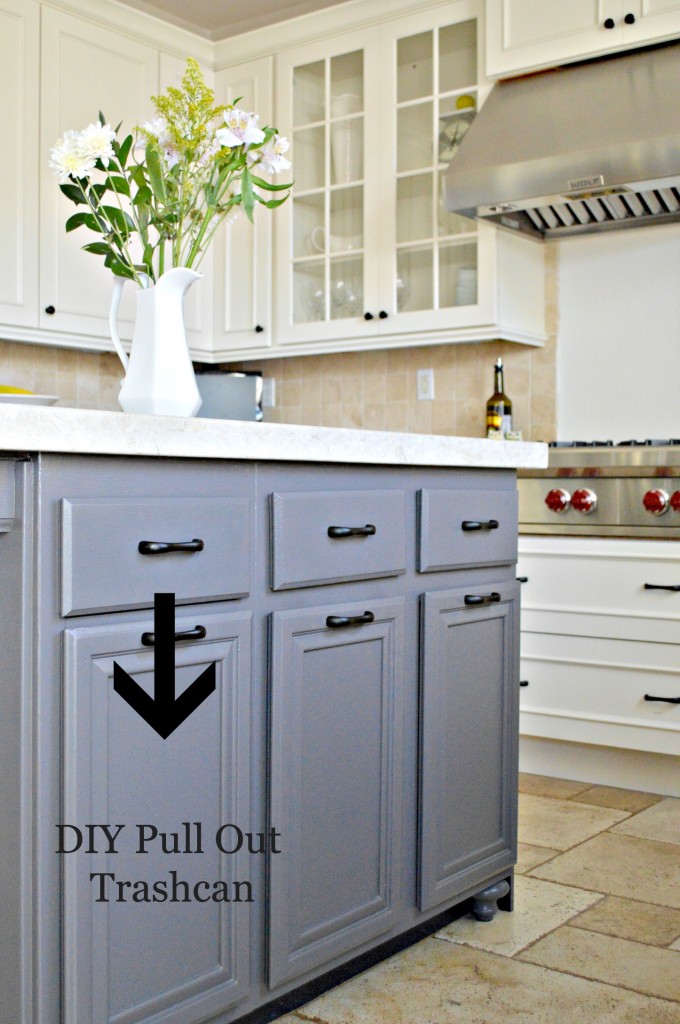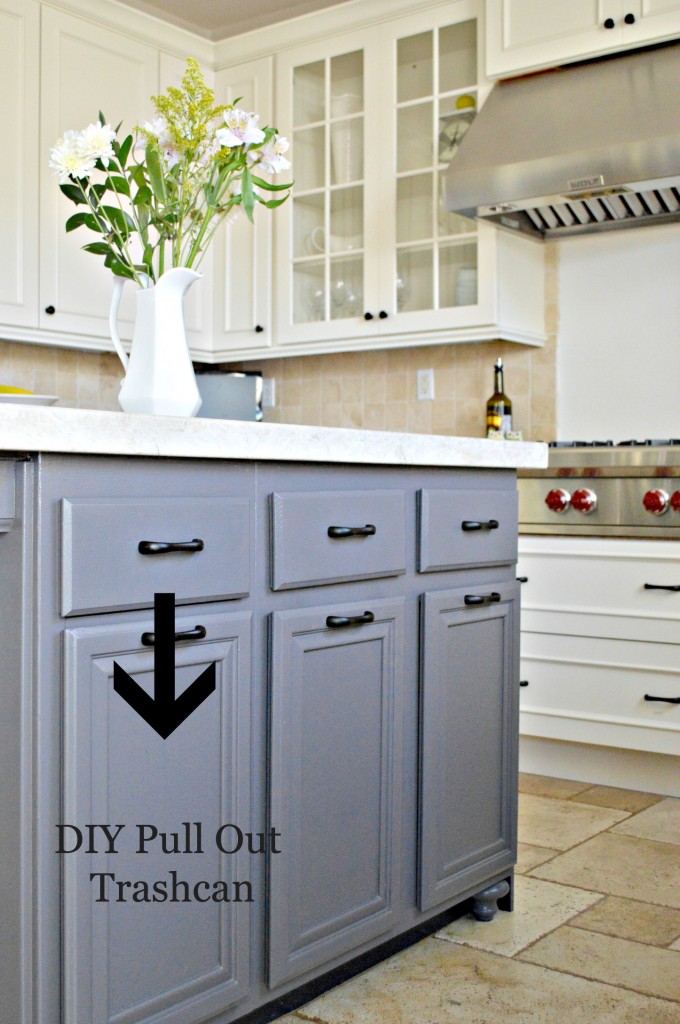 First, remove the door and detach any hardware.

Grab a drawer that is just a wee bit smaller than the width of the cabinet door and remove the face.


We happened to have a permanent shelf so he removed the entire shelf using a jig and 3 cuts.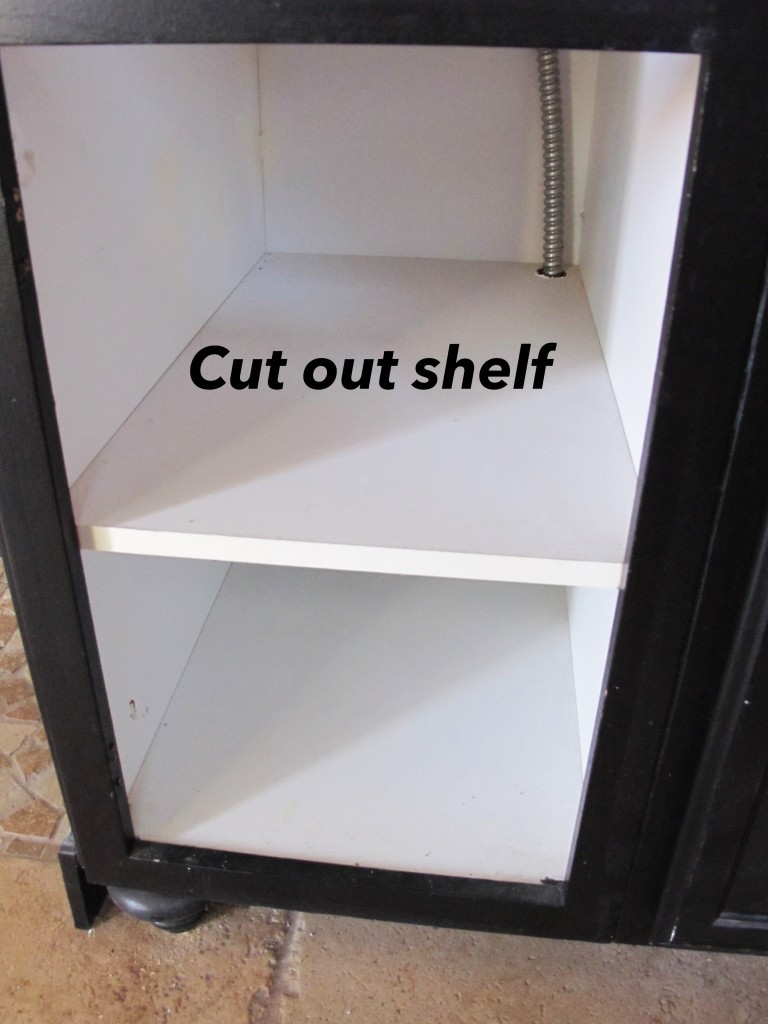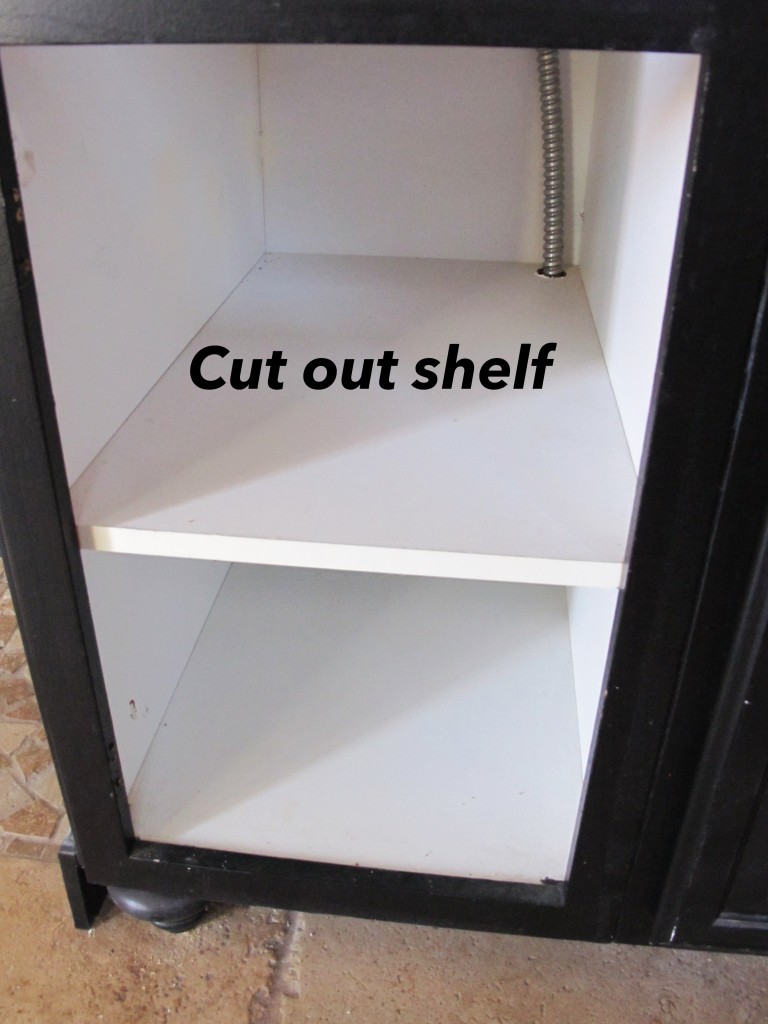 Next you need to attach the drawer to the bottom of the door on the backside.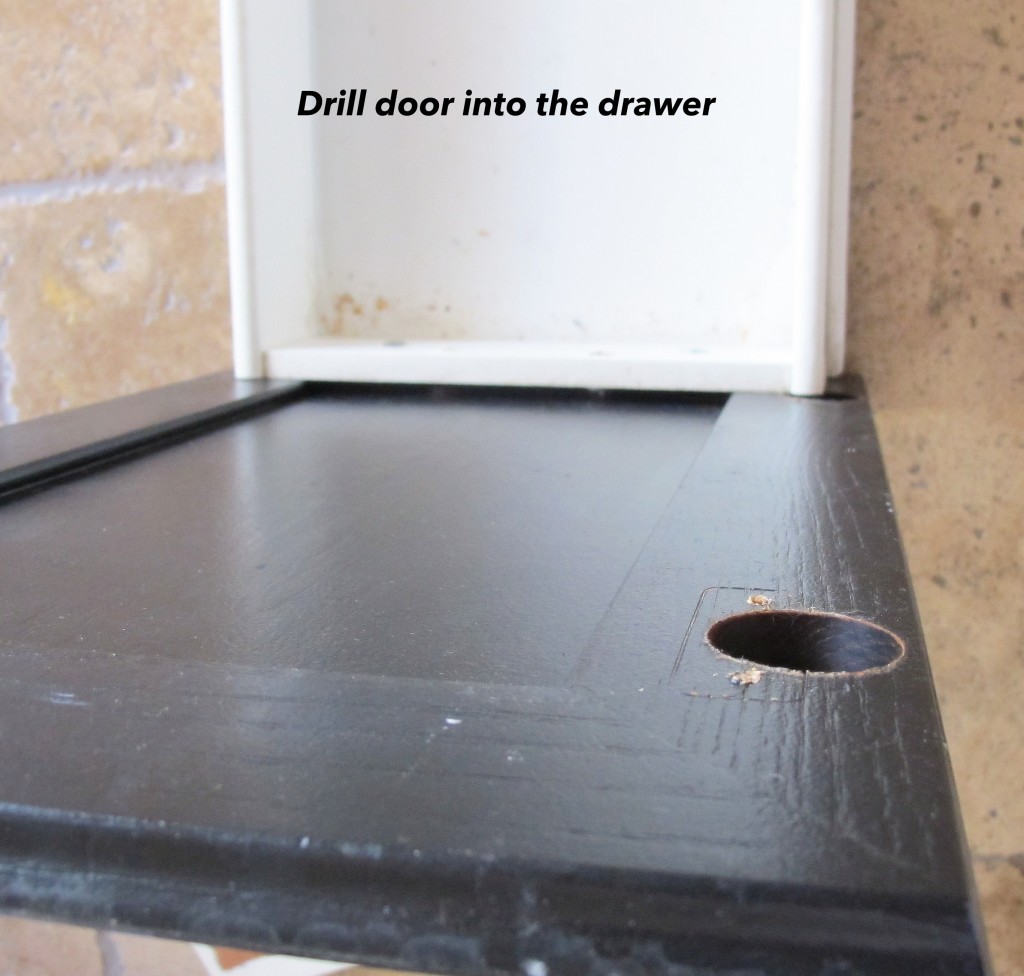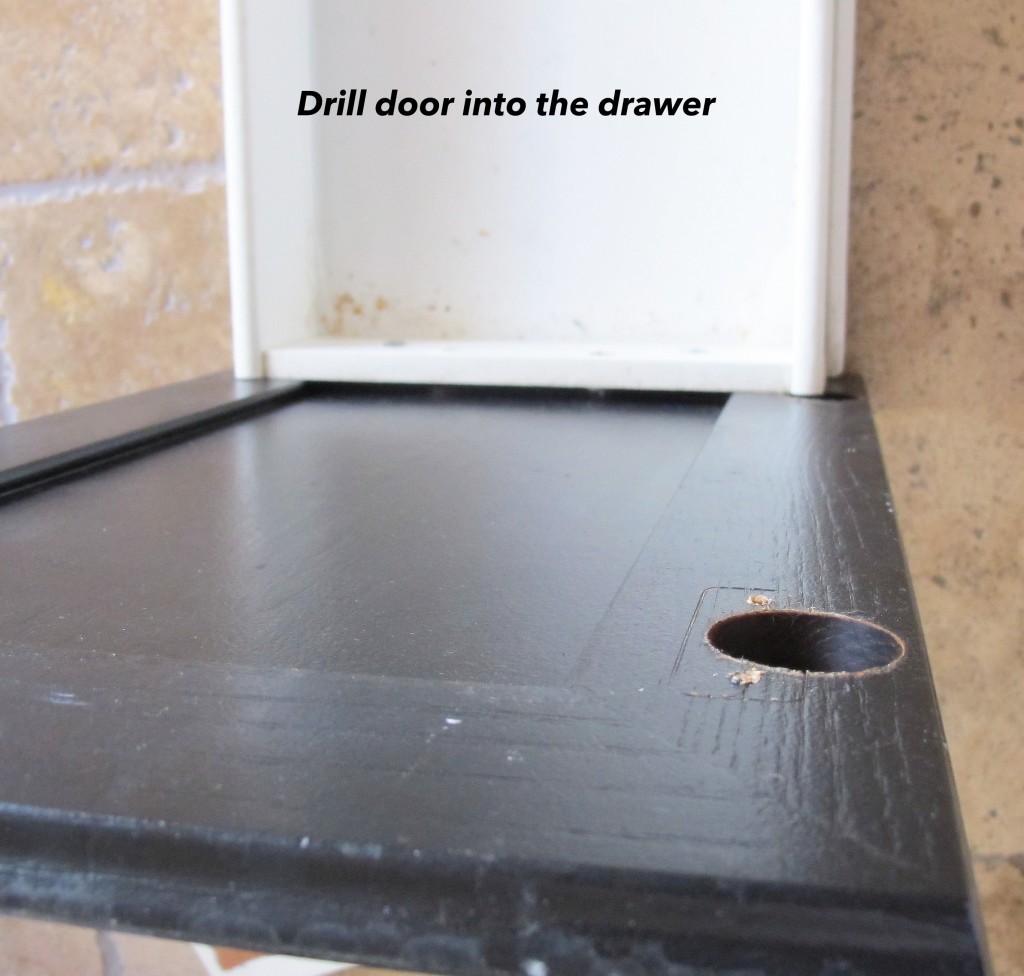 Add brackets so the trashcan will stay in place.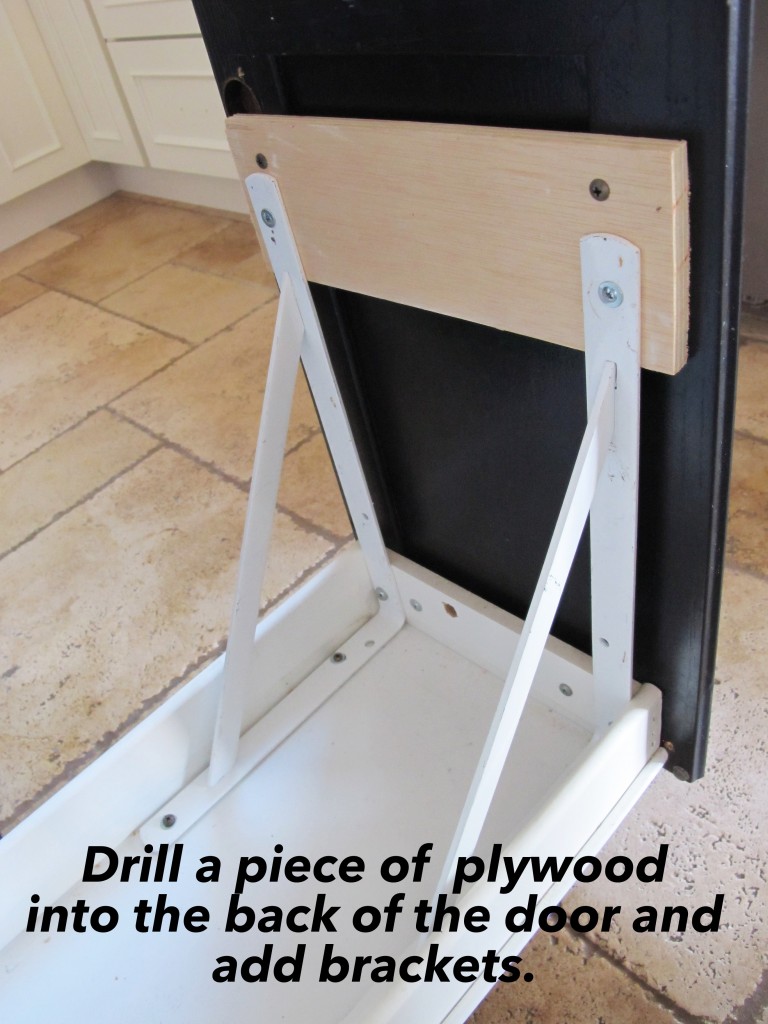 Add the drawer glides.  They will look similar to the ones I show from Amazon below, just make sure it is the correct dimensions for the cabinet.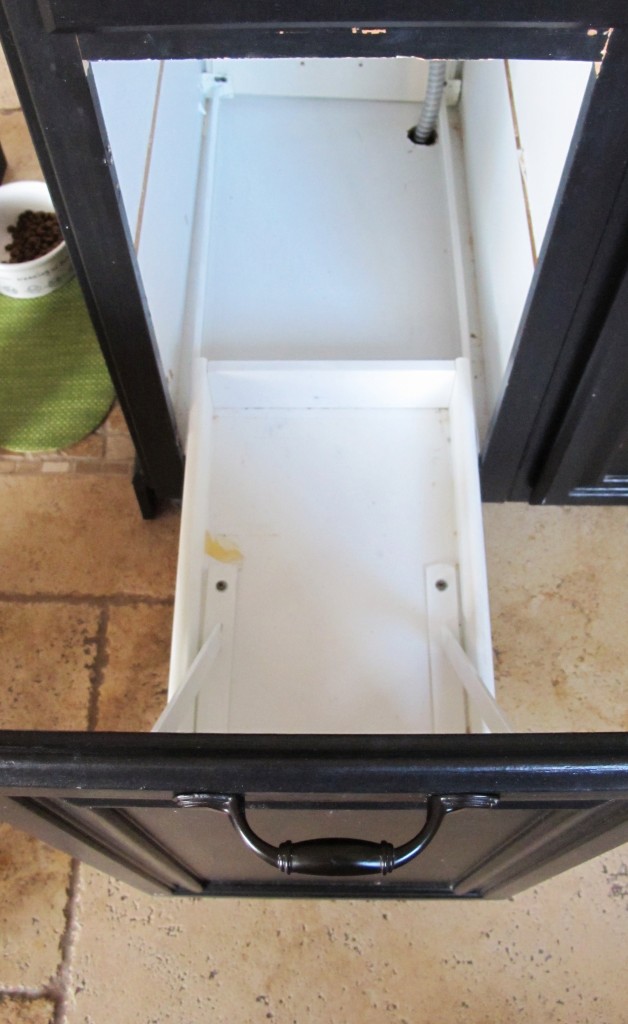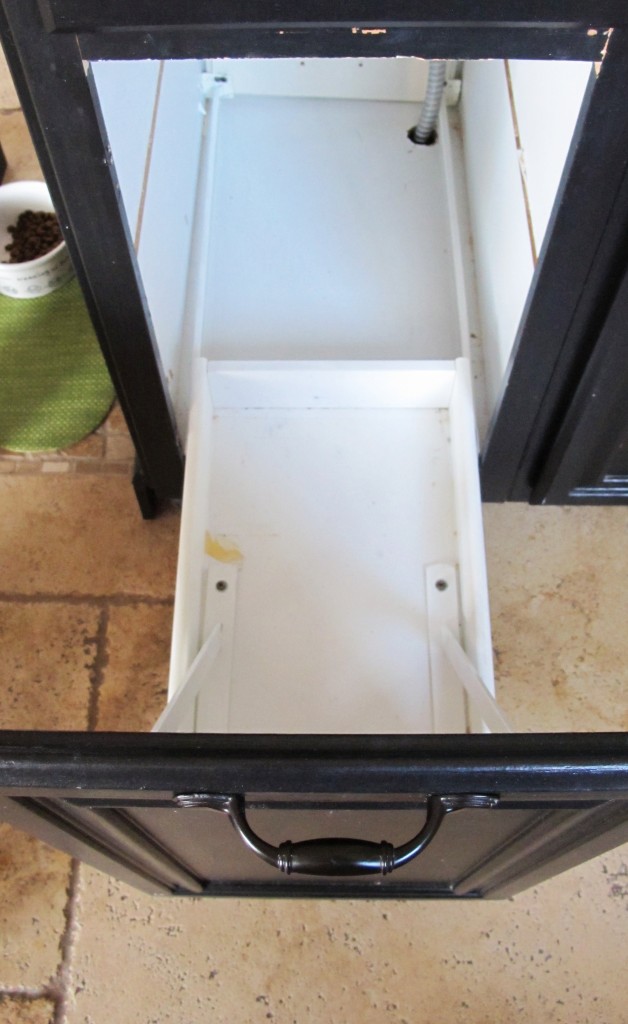 Voila, insert the trashcan and enjoy having the trash out of site!

So glad to have a hidden trash can!  Next up on the kitchen is hardware, paint the island and countertops.  We are very slowly cleaning all the grout on the floor and resealing but my back can only handle so much.  We are so close, I can't wait!
Here is the pull out trashcan after I repainted the kitchen island, you can read all about that here.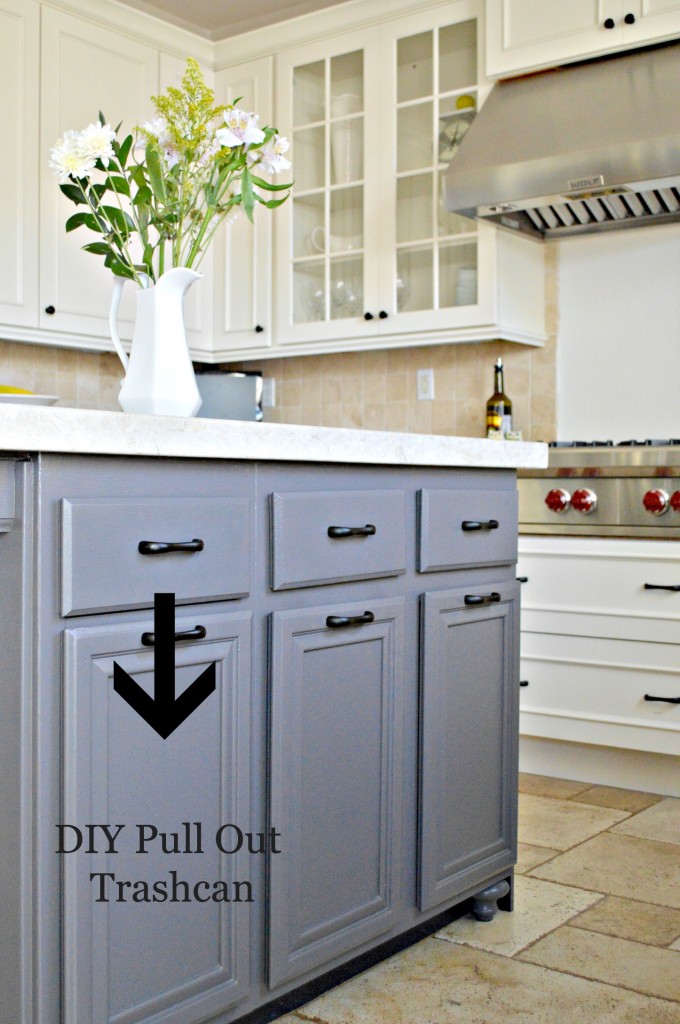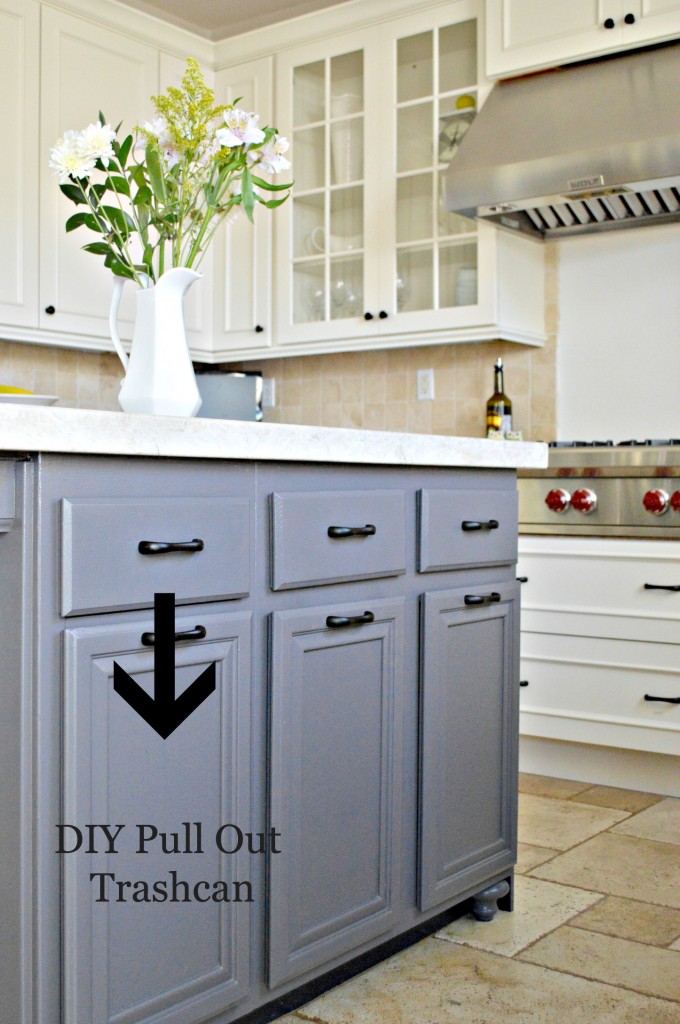 I have received a few requests for suggestions if you don't want to make your own and here are a few with good reviews