Grandma's dresser transformation & kitchen update
I absolutely love chalk paint, it is easy to work with and the outcome is always a beautiful flawless finish.  You really can't go wrong with Annie Sloan or Ce Ce Caldwell Chalk Paints, both amazing products. However, I do realize they can be a little pricey, the person that I donated the dresser too, made their own chalk paint,  and here are the results.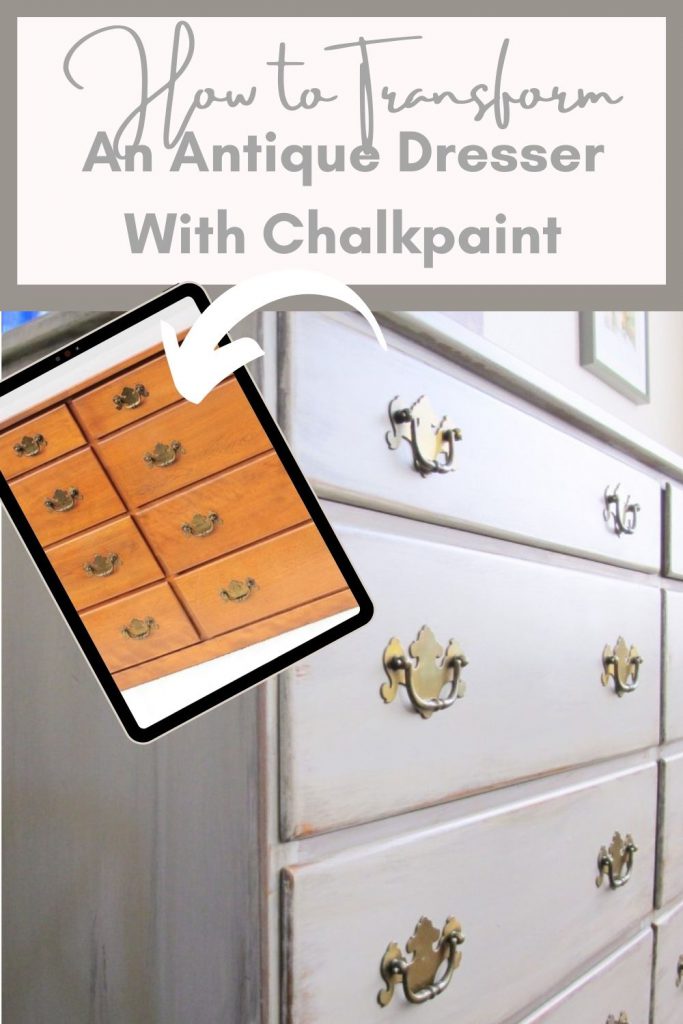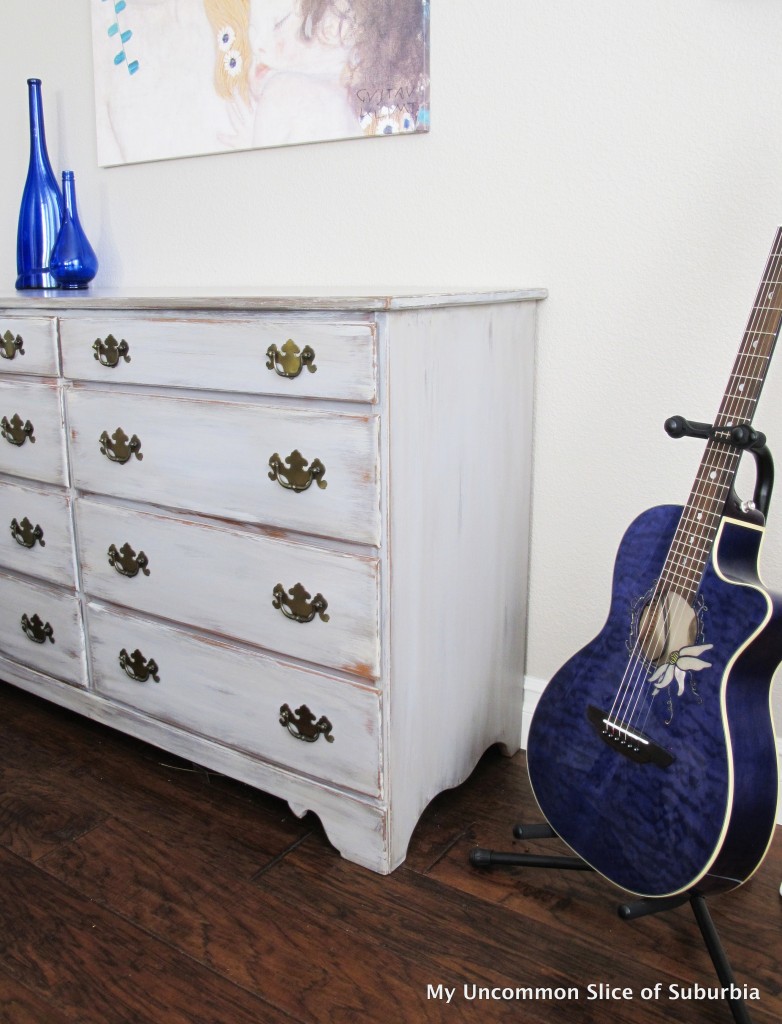 About a year ago we had to move my grandmother into an Alzheimer's facility and she was unable to bring all of her belongings.  She had a beautiful antique dresser that was hard to let go of, it carried so many memories from when I was a little girl.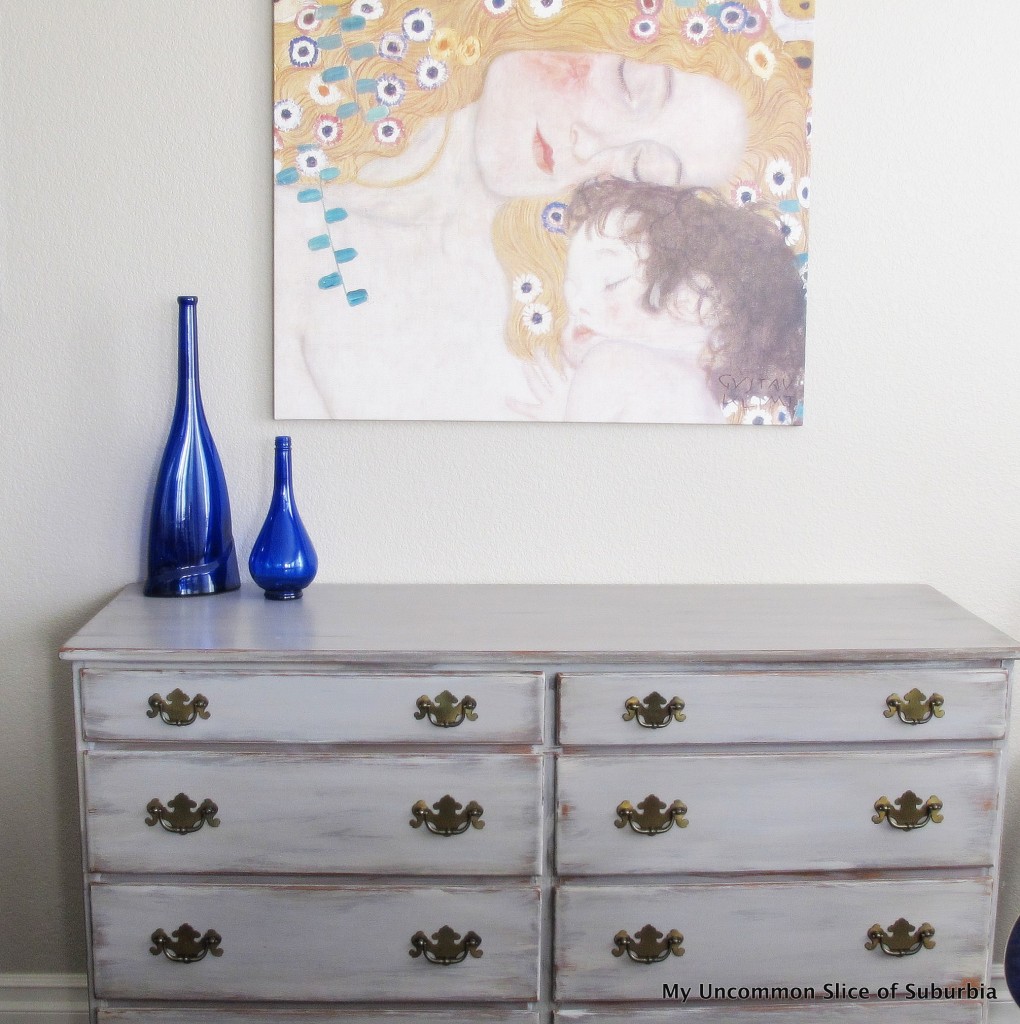 It was the same dresser my sister and I was allowed to grab whatever spare change was there and take it home.  It carried all her beautiful gloves for when she and my grandfather would go square dancing every weekend.  The second drawer had all the gorgeous jewels she allowed me to play dress-up with.  I sure wish I could have kept it!
I had been seeing gorgeous dressers used as buffets in dining rooms and I knew this would be the perfect project for this piece.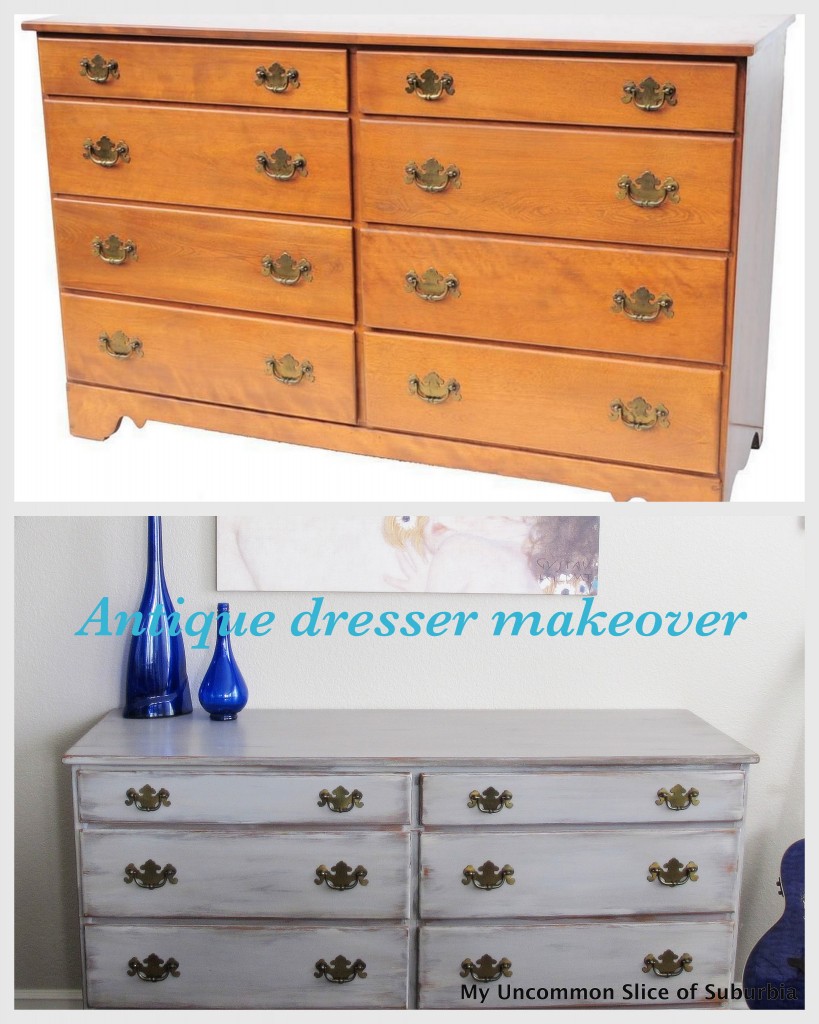 The person that  I donated it to made some grey chalk paint (the internet has all sorts of recipes if you are interested)and gave it a makeover using the dry brush method.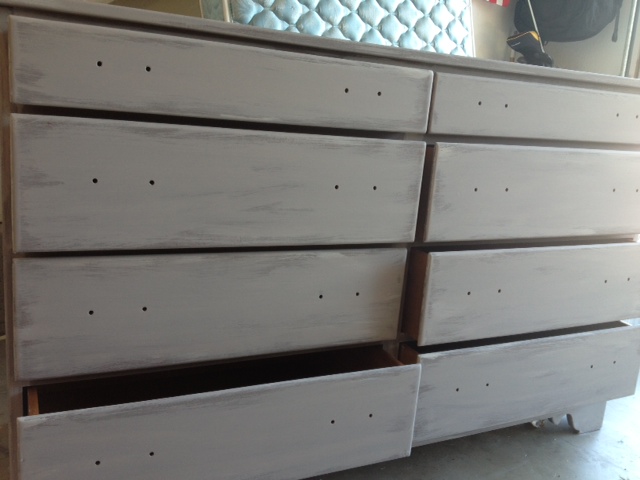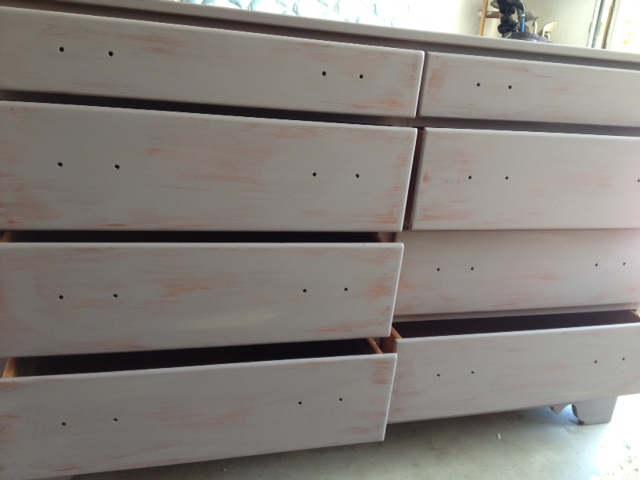 She then did the same dry brush method with some white paint.

For her final step, she lightly sanded the edges and applied dark wax over the distressed areas.  Isn't she a beauty!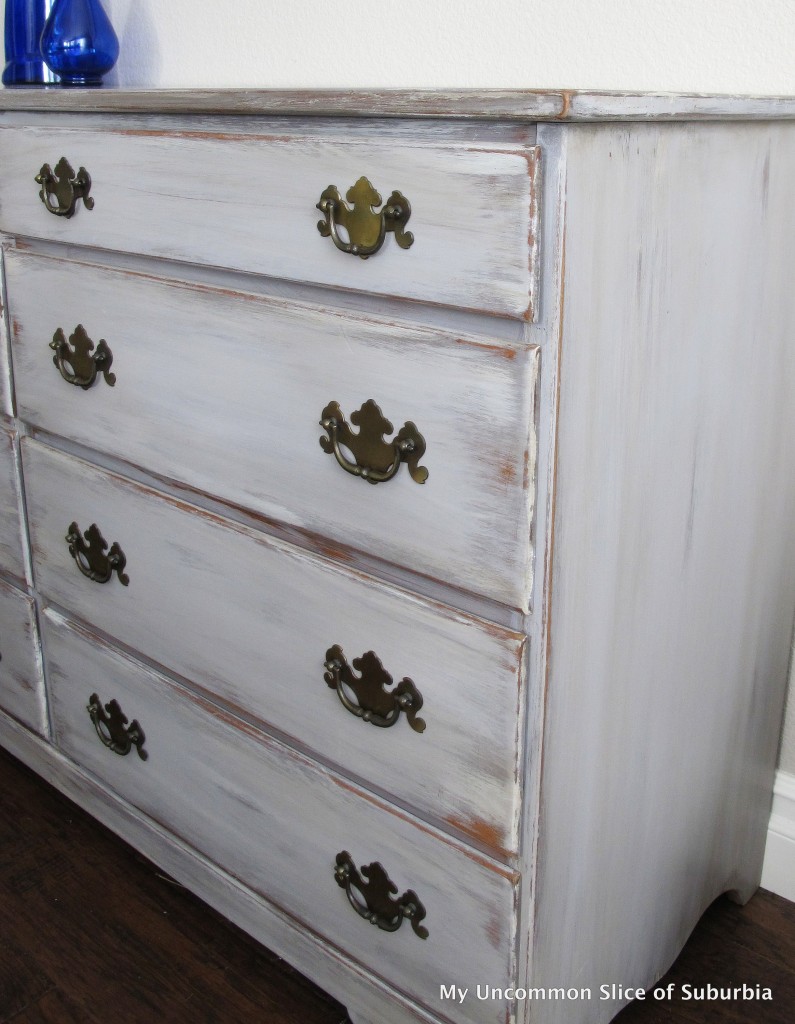 ~A quick update on the kitchen~
I was able to take a very quick shot of some of the mold before the drywall came out.  This was actually one of the better areas that was furthest from the dishwasher, see all the spores, yuck!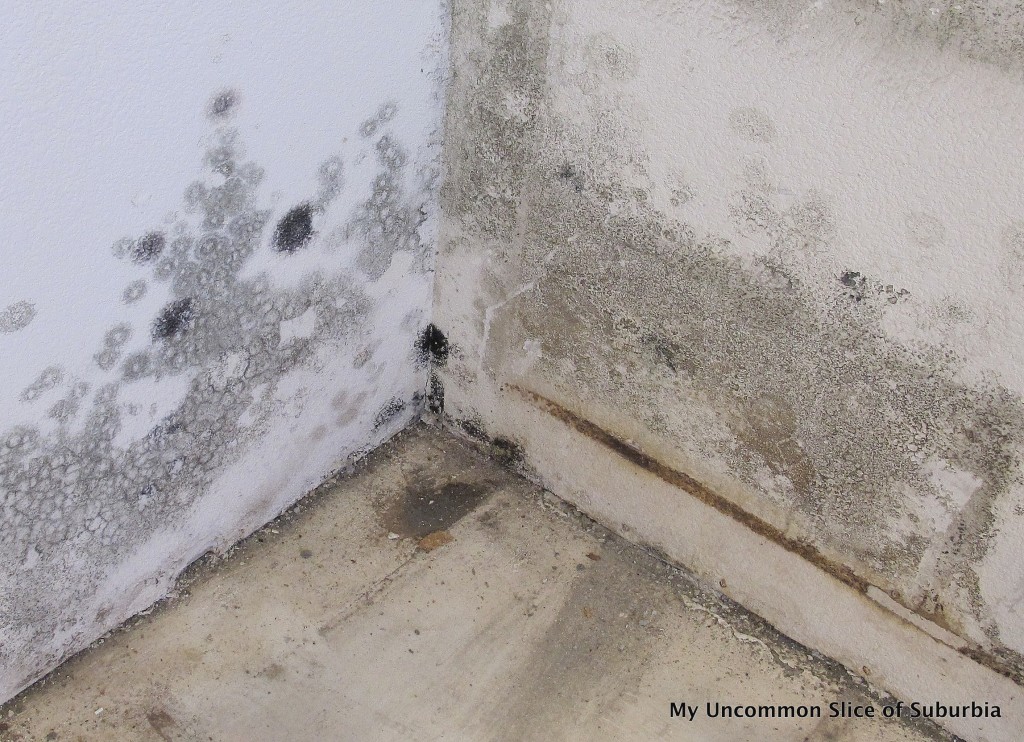 All the mold is out, everything has been treated and the machines run 24/7.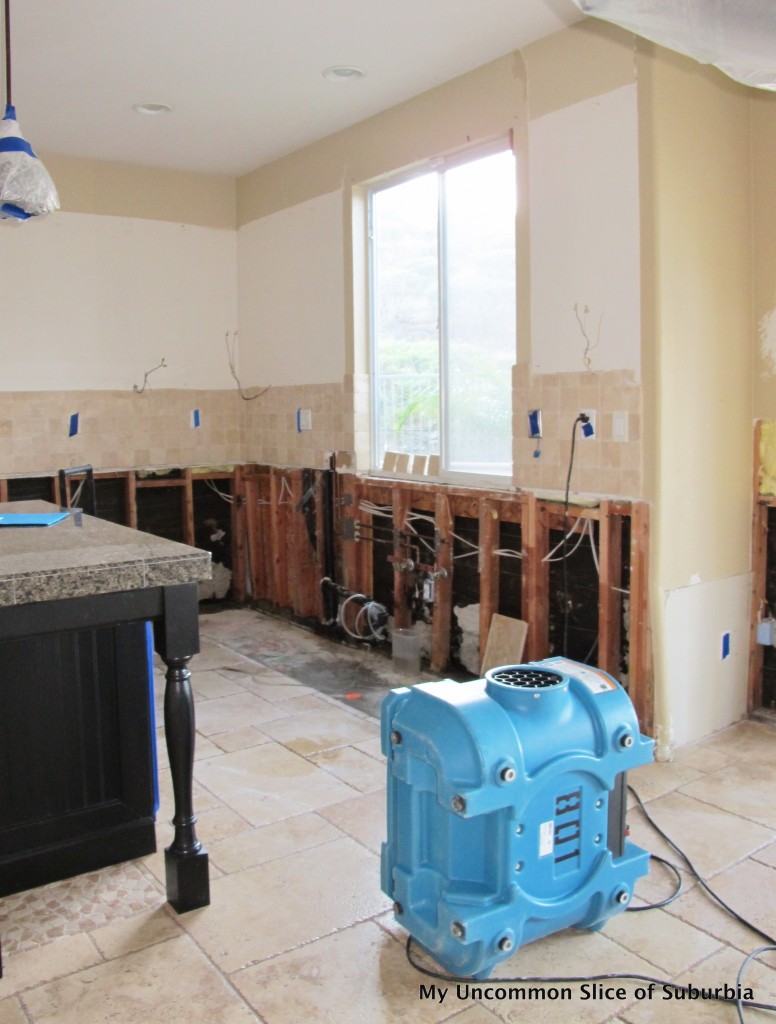 After we receive an OK from the mold company we will bring in the plumbers, then the drywall, I will paint the walls and finally the new cabinets.  I guess I should go pick out a countertop.  I'm going to need some help on that, guess that will be my next post since you are always so helpful and insighful.
Meanwhile, here at home life somehow is pretty peaceful in spite of it all.  My hubby is gone back East, Grayson has been home sick all week, I'm living in a disaster with no kithen, My unlce passed and we had to say goodbye to him yesterday. Yet, somehow it is all OK, because of friends.  Friends that have fed us,  watched the dogs, taken the kids, done my dirty dishes, opened up their home.  Because of them I haven't  had a crazy person breakdown freakout, I honestly feel extremly blessed!