~Hi Friends~
The kitchen is coming along rather quickly, thank goodness. Each day I see the light at the end of the tunnel and I am so excited!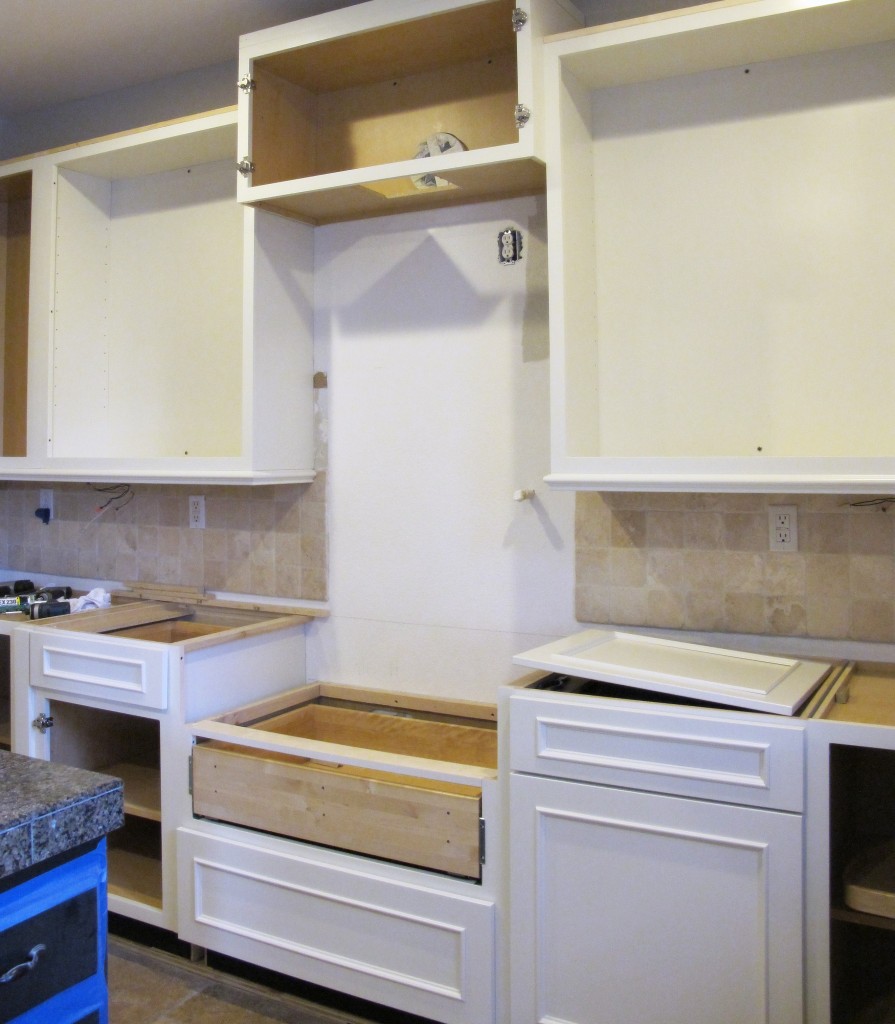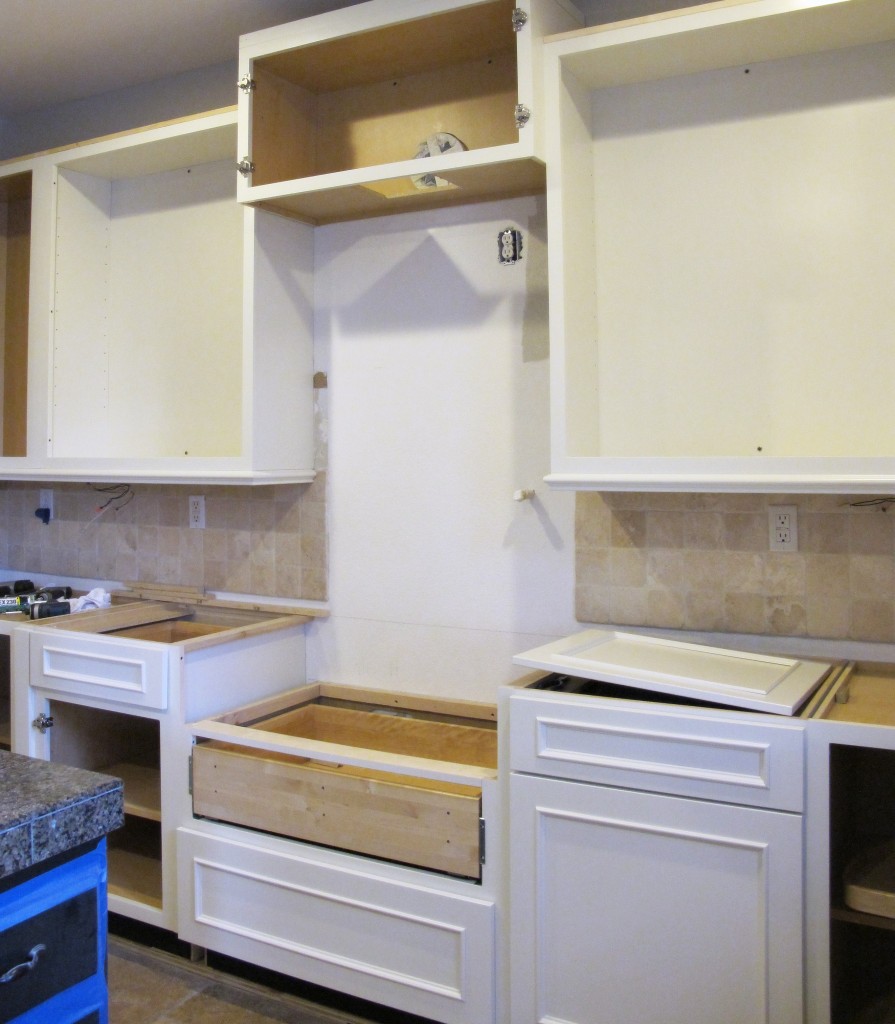 After the mold was removed and we aired out for the week the plumber came in and set us up with a pot filler over the stove.
The following day we had all our dry wall and insallation reinstalled and Ray and I got busy painting a fresh coat of amazing grey.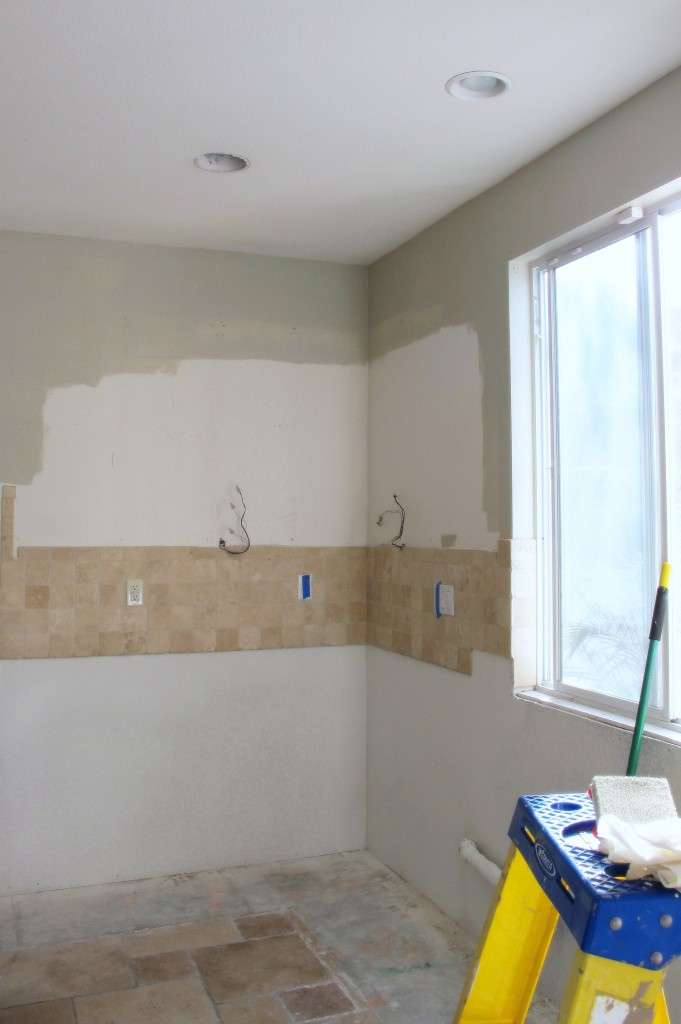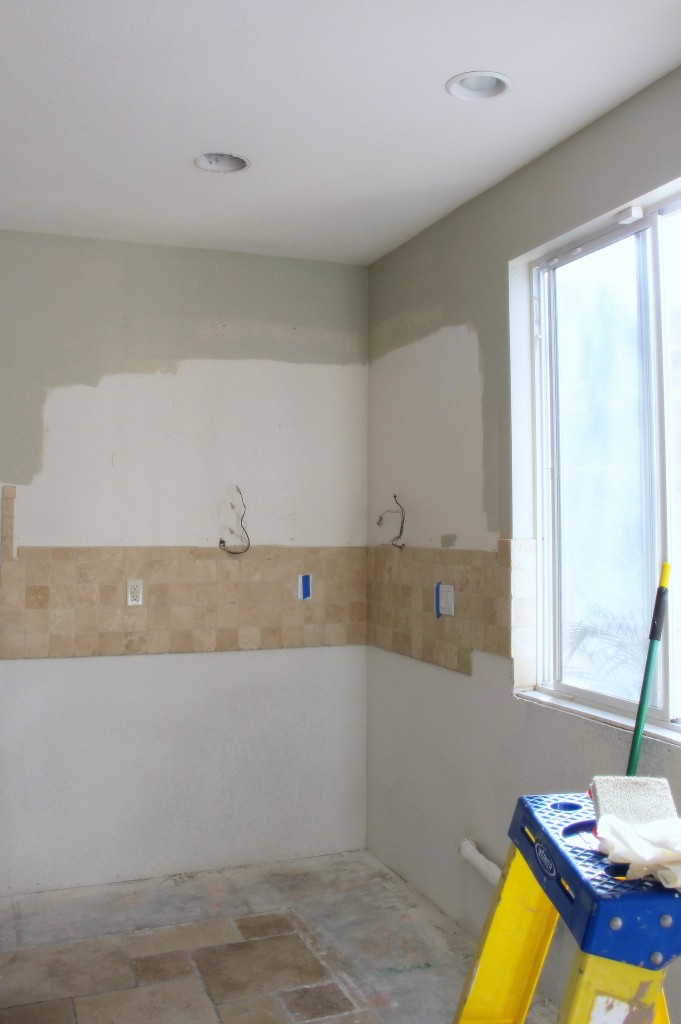 Ray was so sweet and sanded down all the yucky shelves in the pantry and gave it a fresh coat of white paint.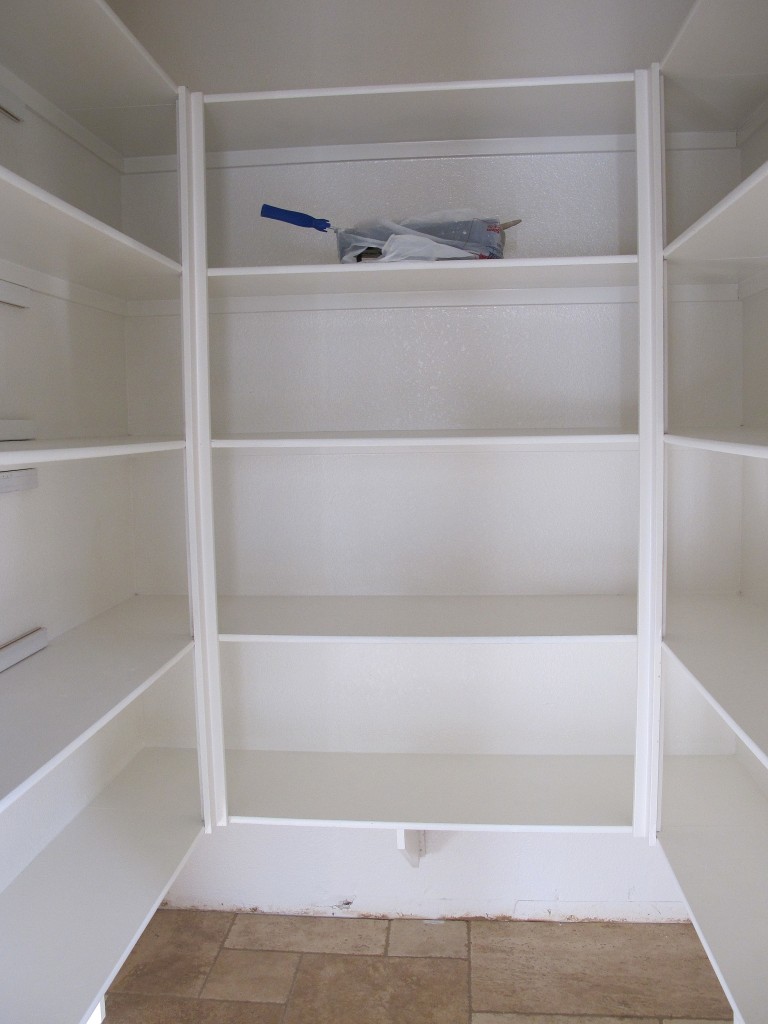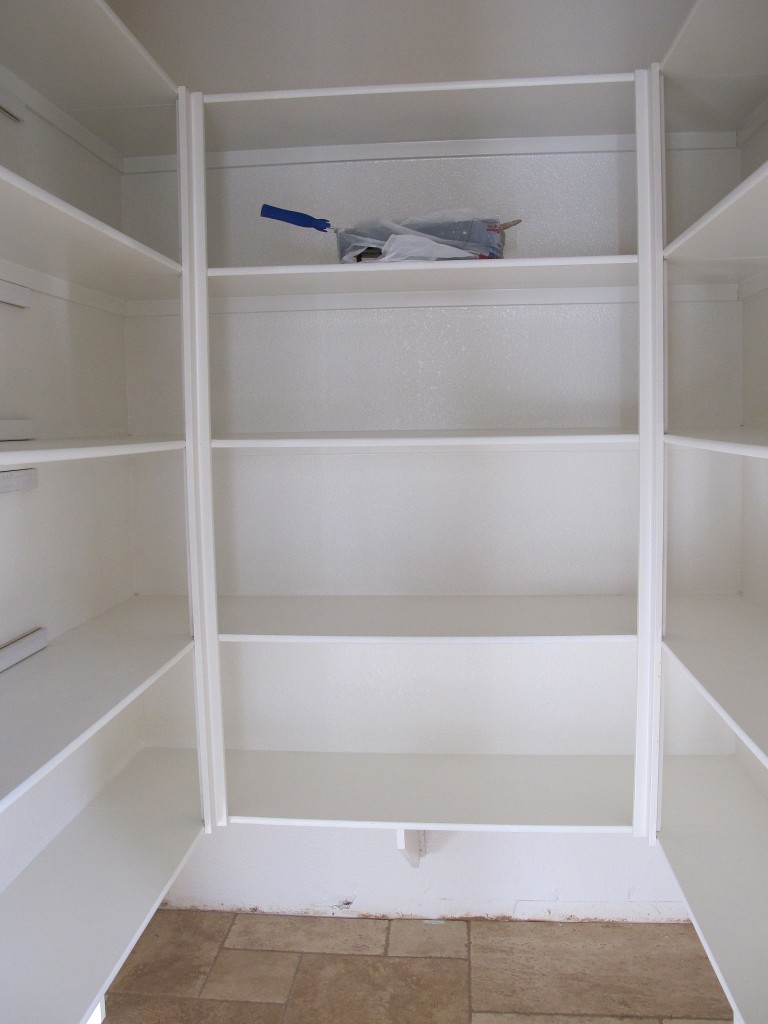 They will be finishing up installing the cabinets today, happy dance!!!
Living like this for the past few weeks will soon be a distant memory!
Thanks for joining us in the journey!