Spring is here and our weather has been simply beautiful which has me in a crafty mood.  These paper flowers are super simple to make and you most likely have all the supplies at home.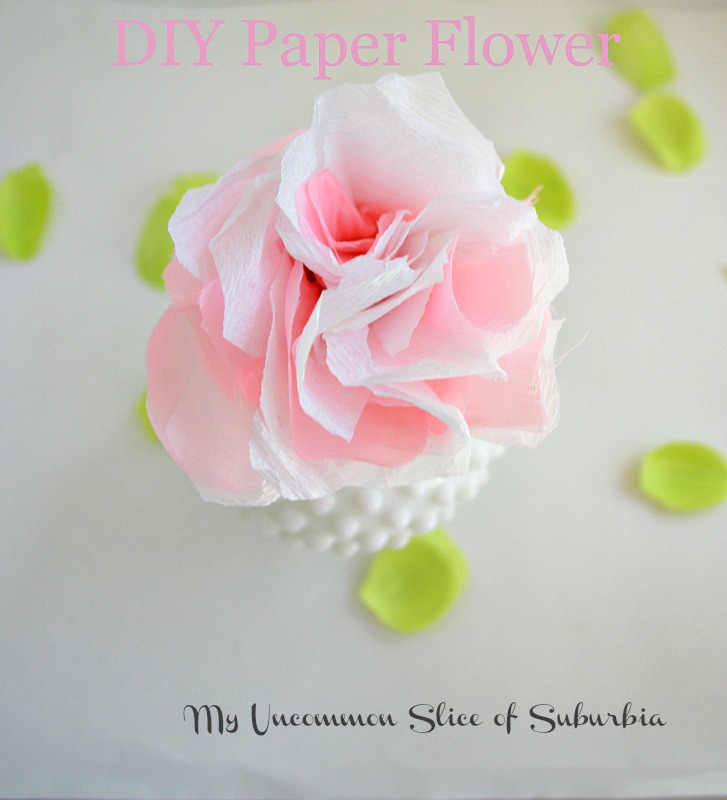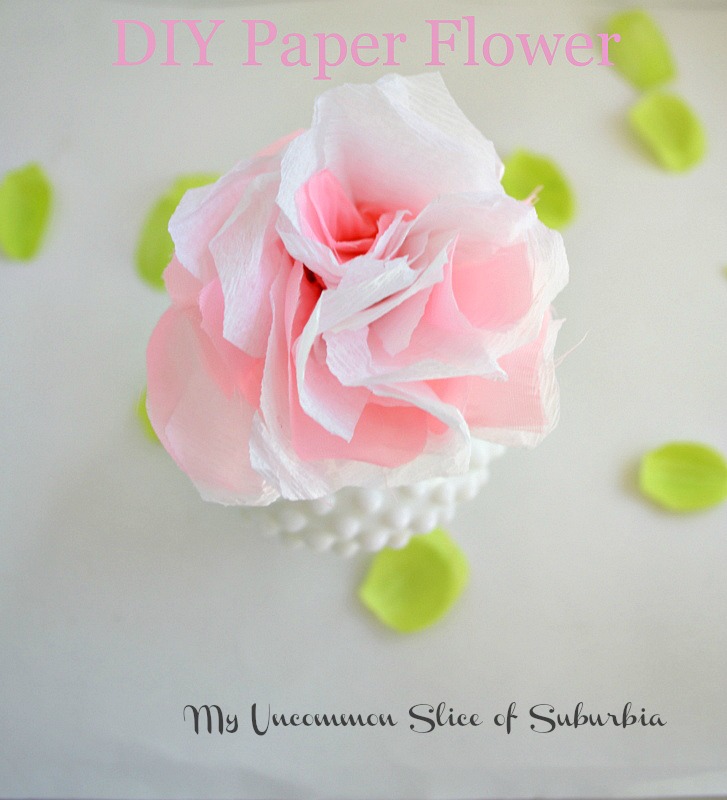 Supplies
Glue gun
Crepe paper roll
Rose petals from the dollar store or create your own using another color crepe paper
Scissors
Pipe Cleaner
Directions
Cut your crepe paper roll into 3″ lengths and stack approximately 15 on top of each other.  Cut the top so it has a point at the top.  Stack another 15 and give the top rigid edges.
Set your rose petals aside, If you don't have paper rose petals you can cut some out using crepe or tissue paper.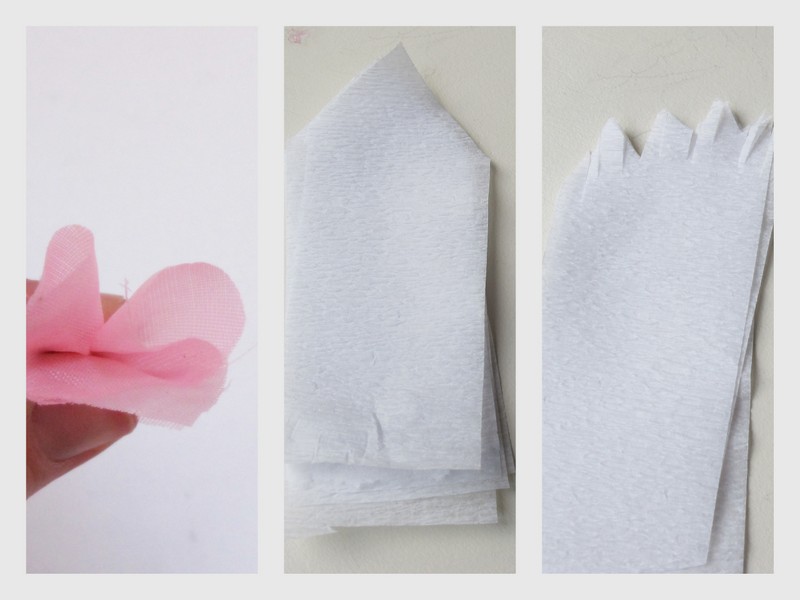 1.Start gluing the pointed petals ontop of each other by overlaping them and creating a circle.
2. Next do the same with your rigid edge petals followed by the rose petals, hot gluing them together.
3. I continued  doing this with 2 more layers of each.
4.Bunch together at the base tightly together to create your flower and hot glue just a few more rose petals on the outside of the flower and anywhere else you see fit.
5.Fluff out your flower and use scissors to give the layers a nice shape where needed.
6.Add a stem by wrapping a pipe cleaner around the base of the flower and twist to secure.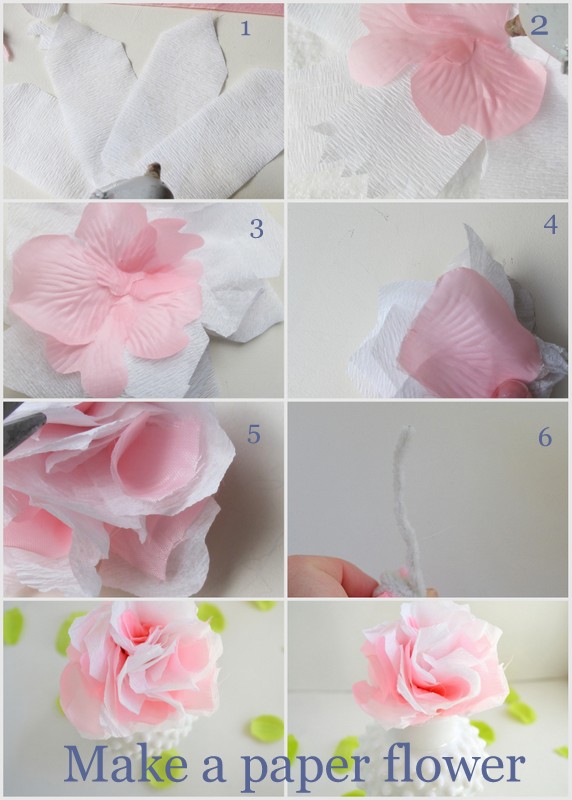 Voila, a pretty paper flower, perfect for Spring.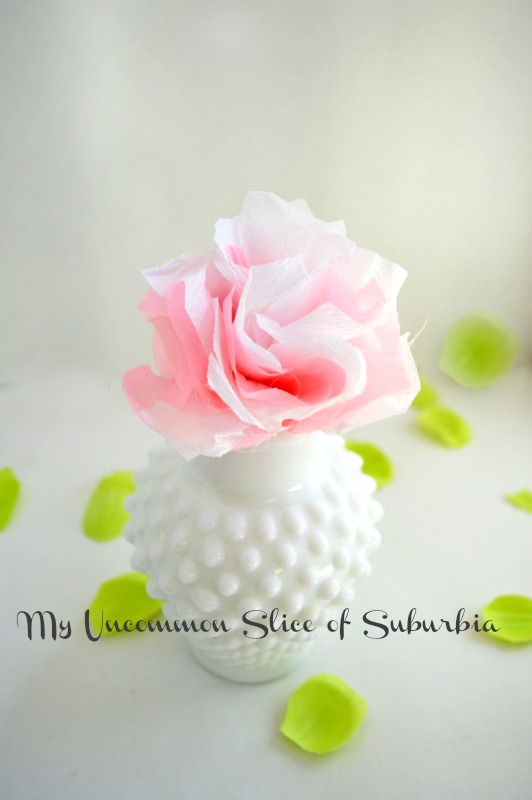 You can find more of my paper flower crafts below, thanks for stopping by today!