Make A Nautical Trashcan With Rope
Hello friends, hope everyone is doing well, today the thrift store team is back and sharing our first thrift store makeovers of 2021! For 25 cents I found this trash can at the thrift store and decided to make it into a nautical trashcan using sisal rope.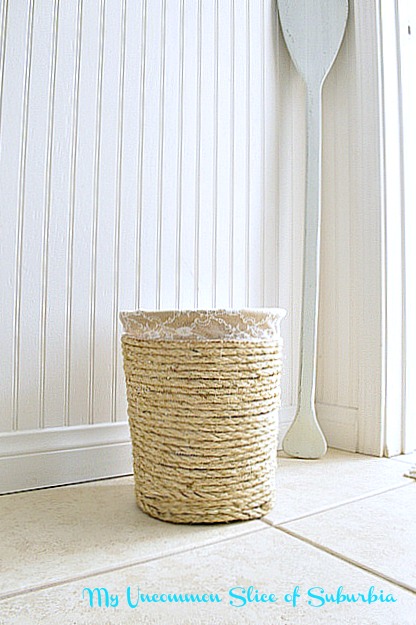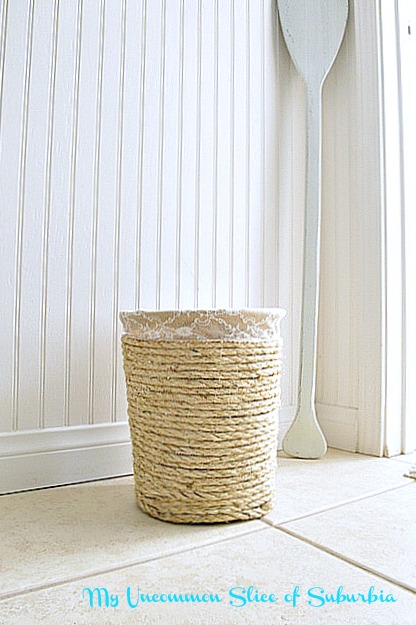 Affiliate links listed below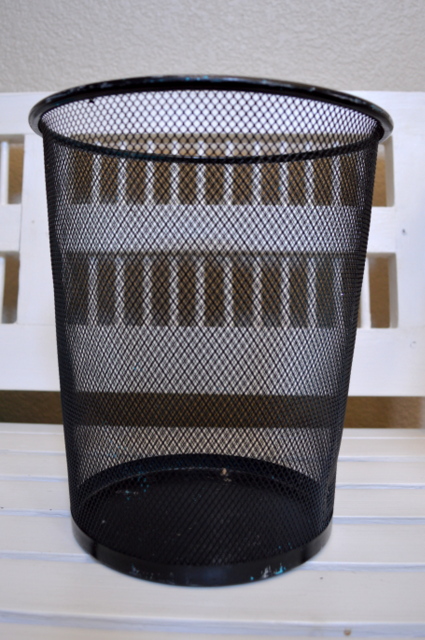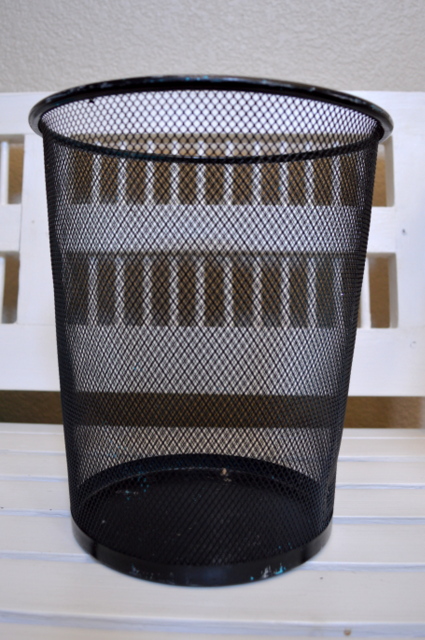 Supplies:
Trash can (used or new whatever you can find that is cheap)
Hot Glue & Glue Gun
Sisal Rope I found mine at Target for $6.00 but you can find it here at amazon 
Directions:
I highly suggest you measure how much rope you will need before you start or buy extra as you will see in the tutorial what happened to me. Sisal rope comes in many different thicknesses, so I suggest doing some quick math based on the thickness of your rope and the size of the canister you are covering.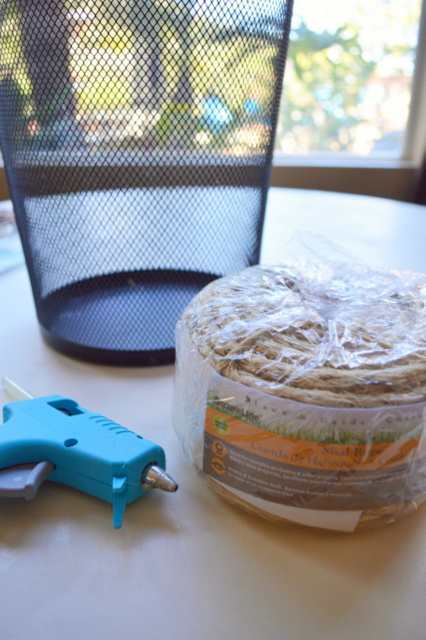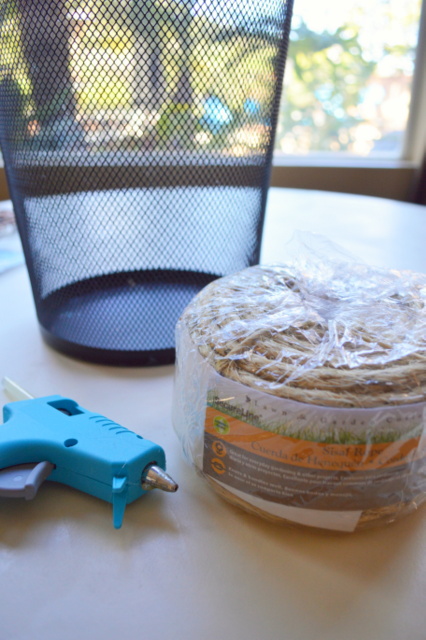 Glue, wrap, ahdhere, glue, wrap, adhere… repeat until your fingers are raw. Just kidding but seriously, this is the easiest project ever but I would suggest wearing gloves as sisal is very rough.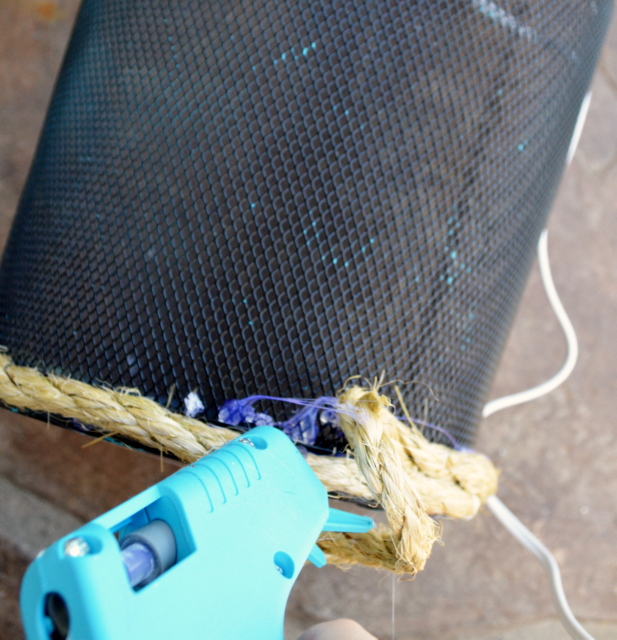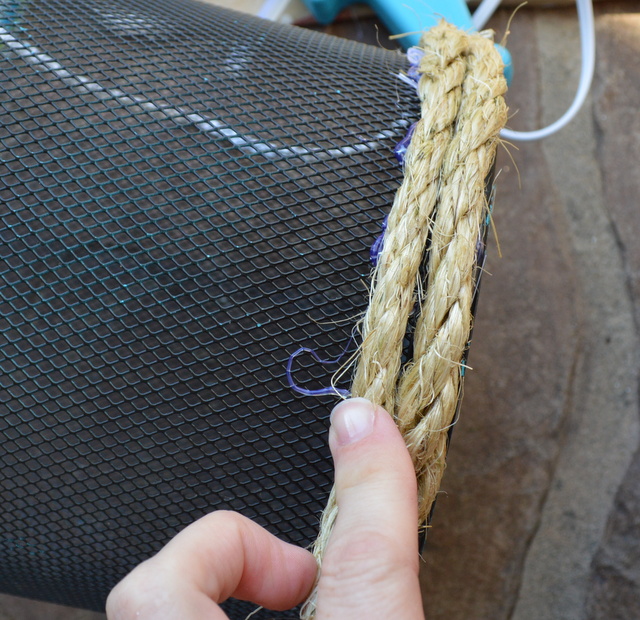 Wouldn't you know it, I ran out of rope, seriously!  No way was I going to drive to Target for 1 thing so I decided I would hot glue and wrap some pretty burlap and lace around the top.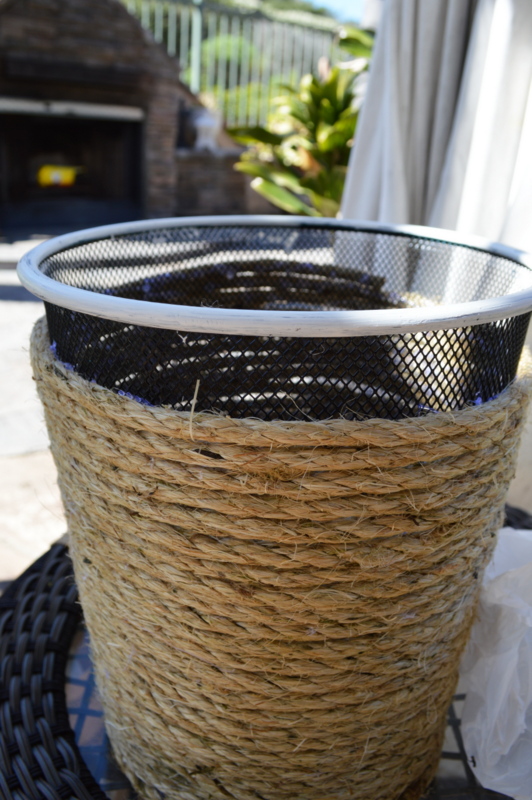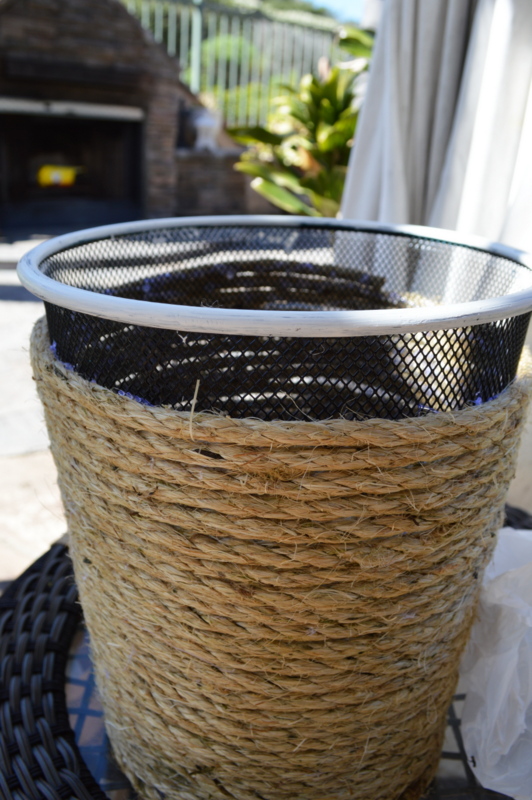 Next time I'm at target I'll pick some more up, I have more plans in the making for this rope!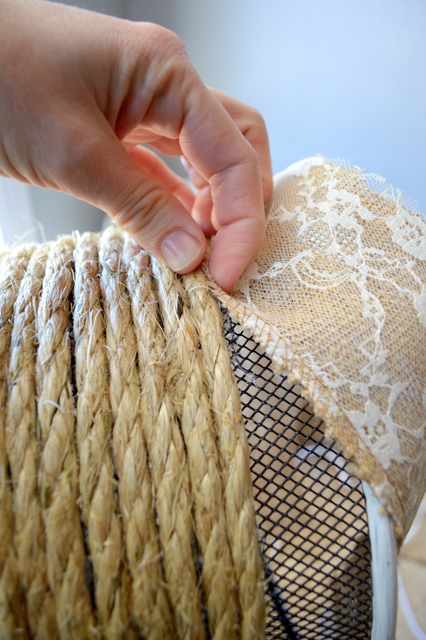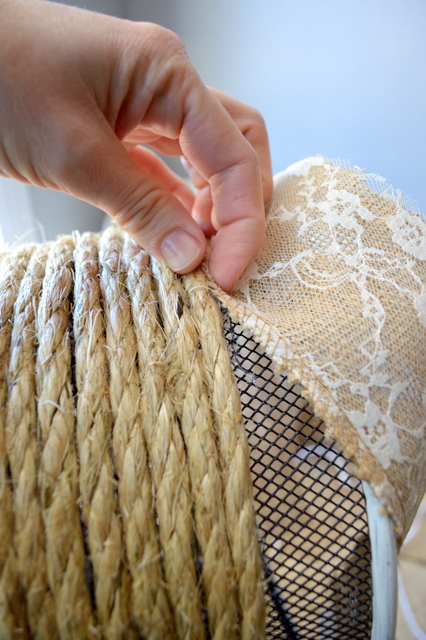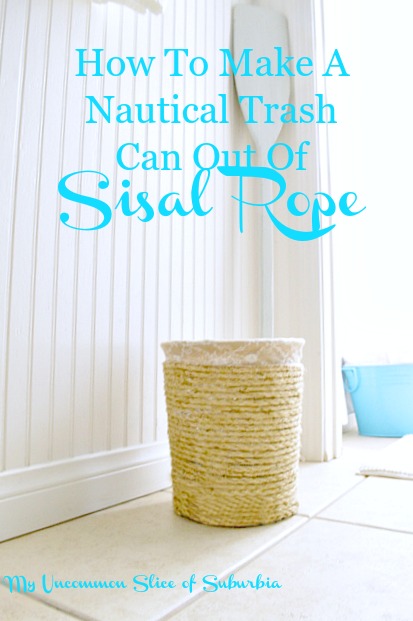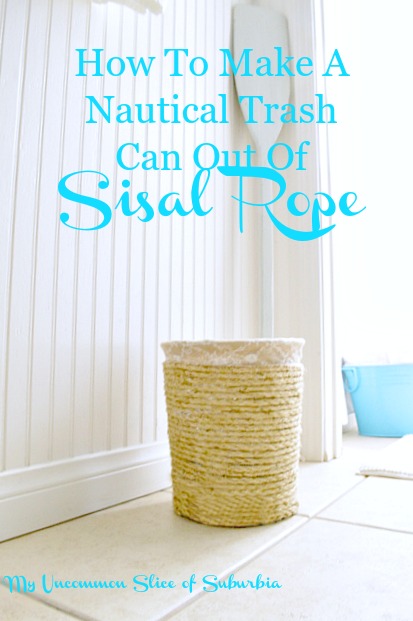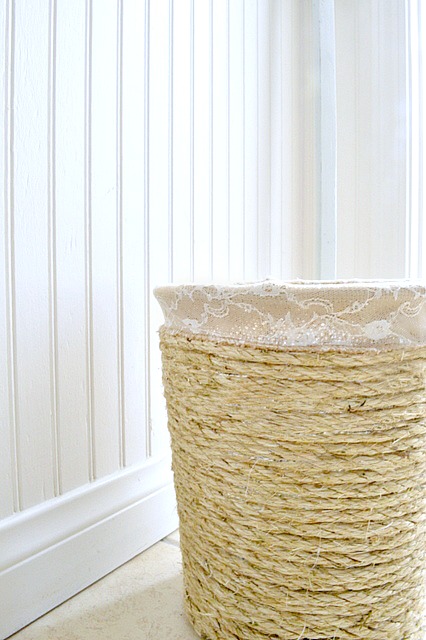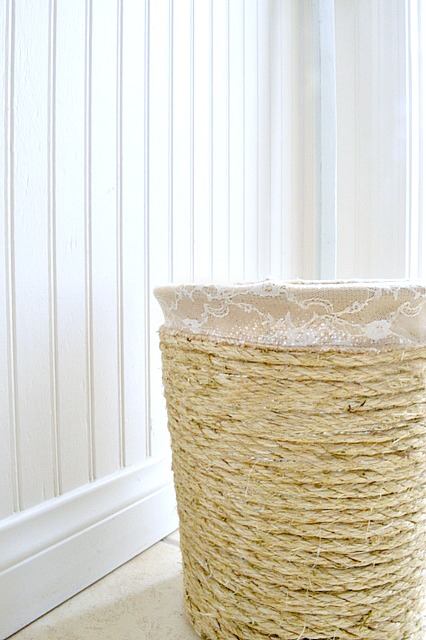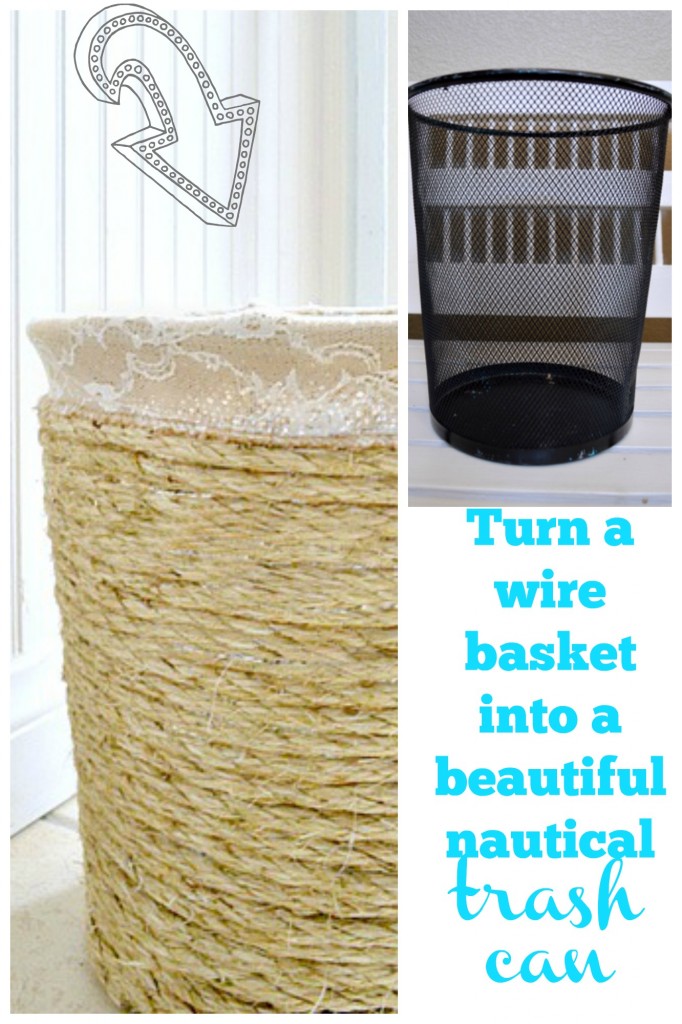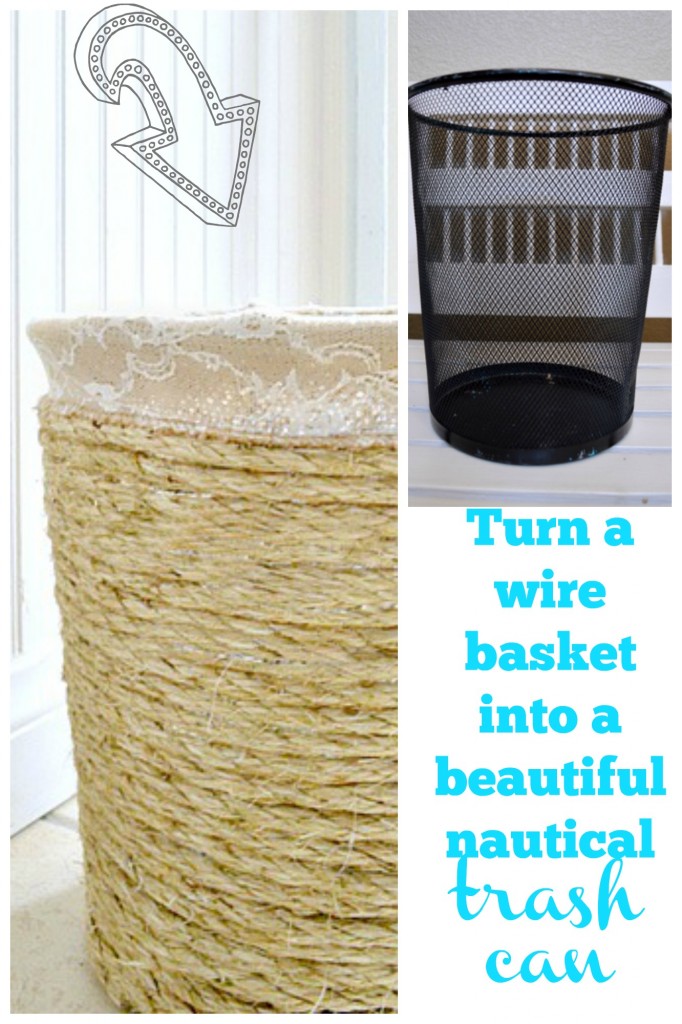 Now it's time to check out all the other awesome thrift store projects, just click on the links below!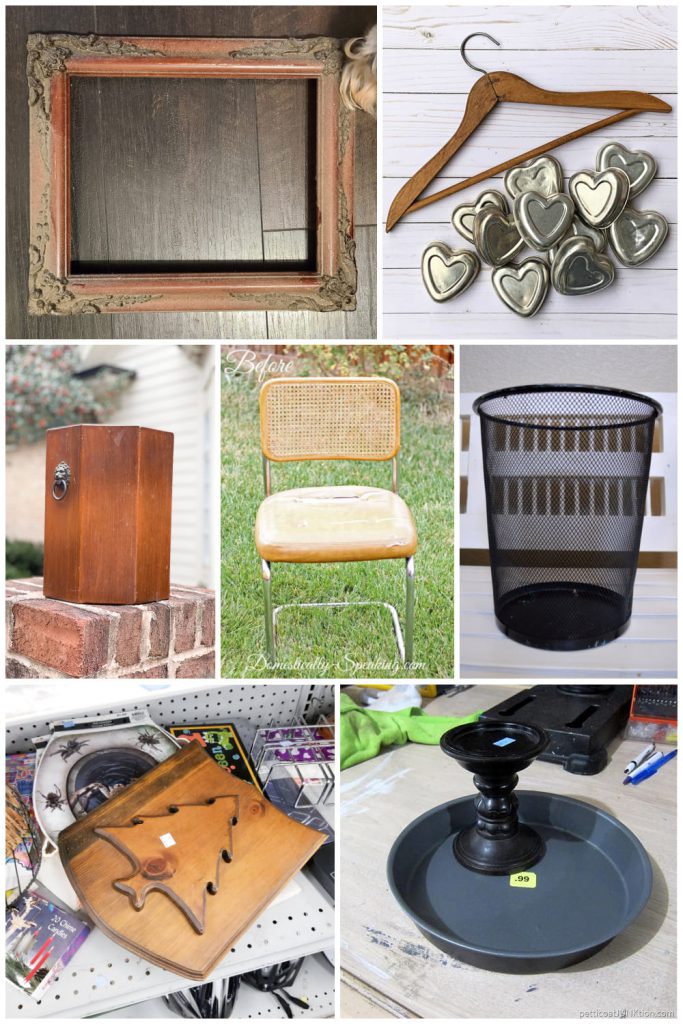 $2 Restore Chair from Domestically Speaking
Picture Frame Valentine | Love from My Repurposed Life
Upcycle Thrift Store Finds Into A Candle Holder from Petticoat Junktion
Thrift Store Trash Can Makeover from Our Southern Home
DIY Nautical Trash Can from DIY Nautical Trash Can
Winter Makeover from Sadie Seasongoods
Tin Heart Valentines Day Project from House of Hawthornes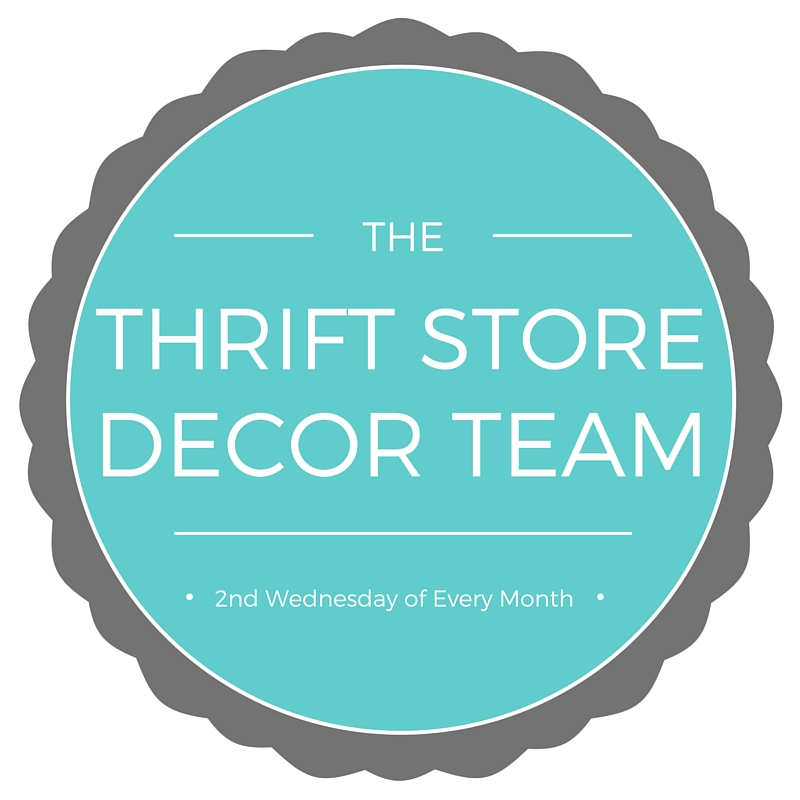 Thank you so much for stopping in today!