Grayson and I were making Valentines for his Kindergarten class and It got me in a crafty mood. 
I decided a Valentine kissing ball would be a fun accessory on top of a candlestick.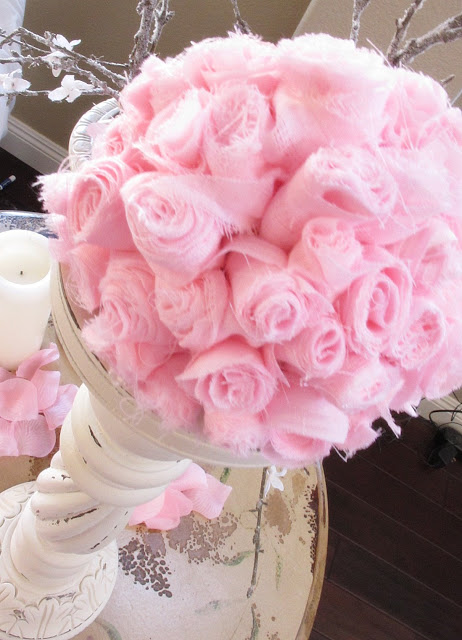 I really wasn't in the mood to leave the house for a styrofoam ball, this wiffle ball worked just fine.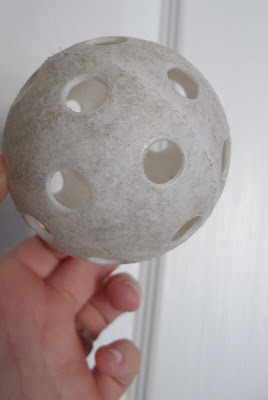 I made the rosettes exactly the same from this

POST

.
(some of these steps by step pictures are taken from the rosette post since I wasn't snapping away while working this time)