A reader of our's, Karen had contacted us awhile back asking about our kitchen hood. So I  was ecstatic when she recently sent us pictures of her mother's finished kitchen!   They ended up doing a major renovation with new cabinets as well as having walls knocked out.
After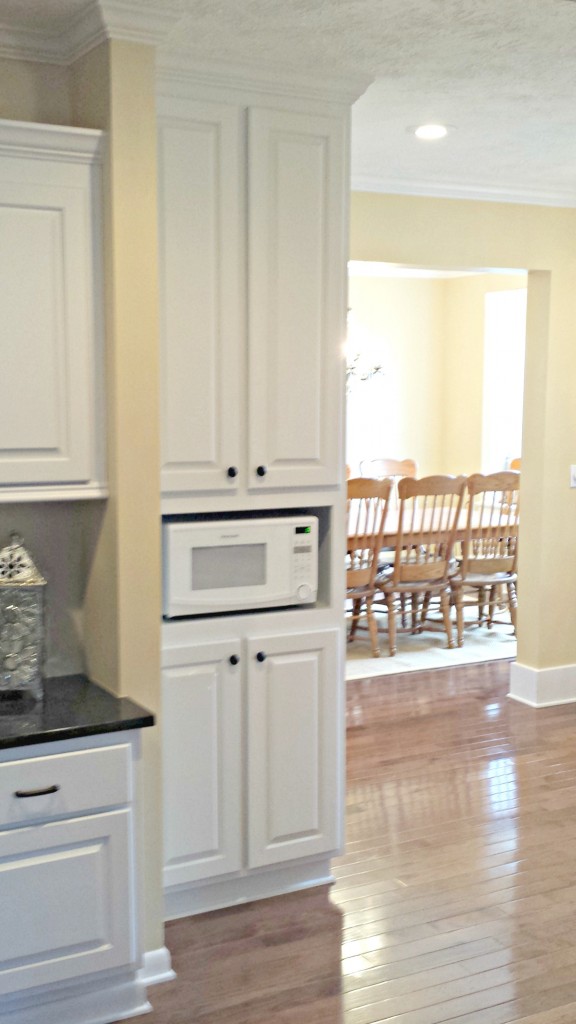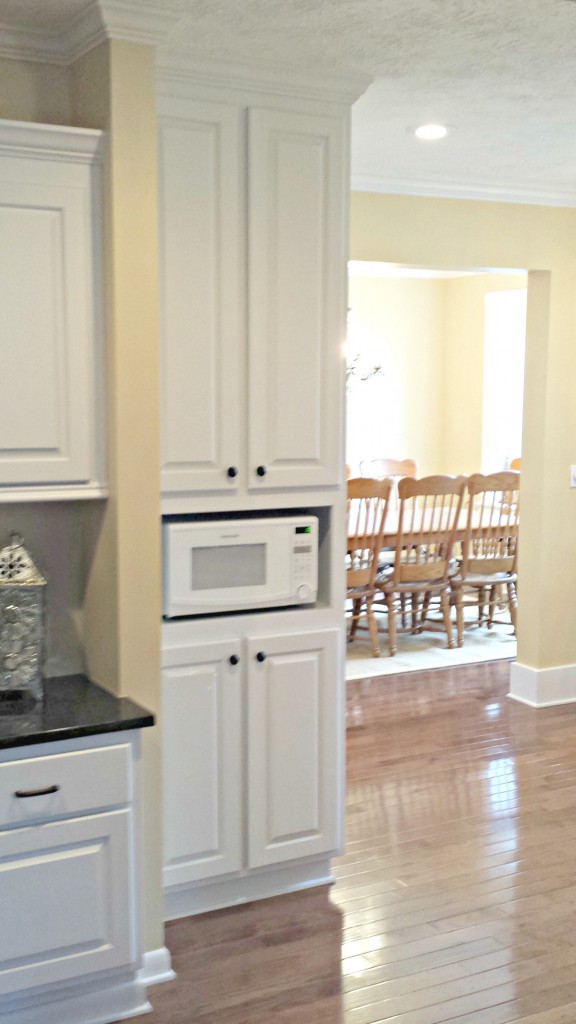 Before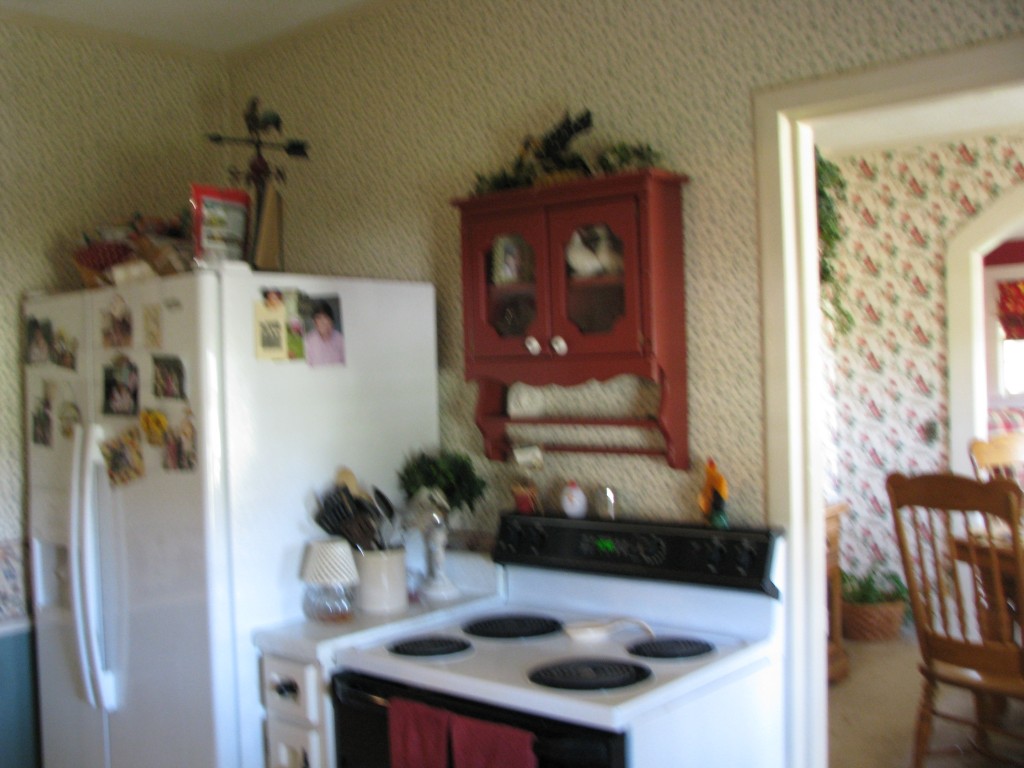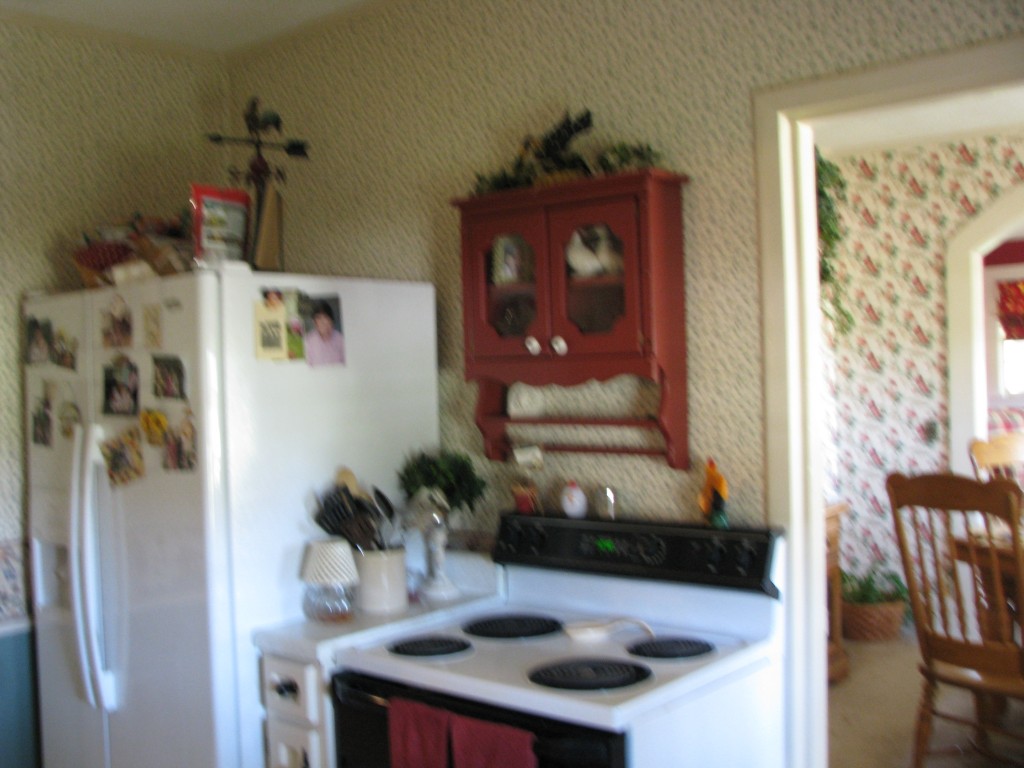 She was able to find a nice used hood vent for $180 on craigslist and create a build out above. I am loving her spin off version and well to be honest, it makes me miss our old kitchen just a little bit.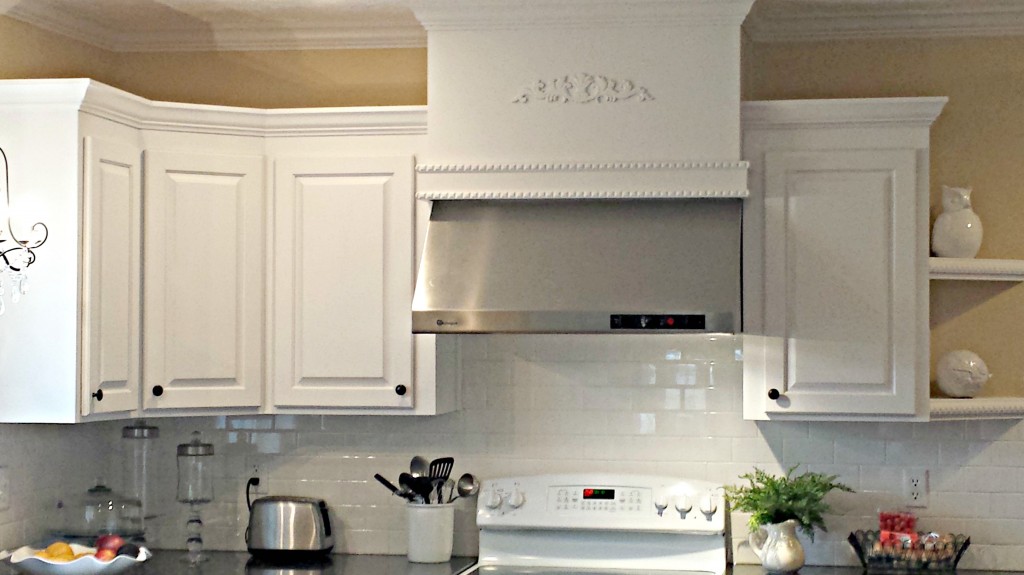 Here is a photo of our old kitchen hood.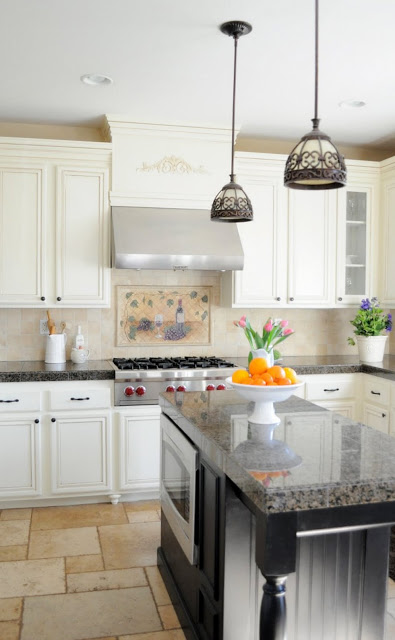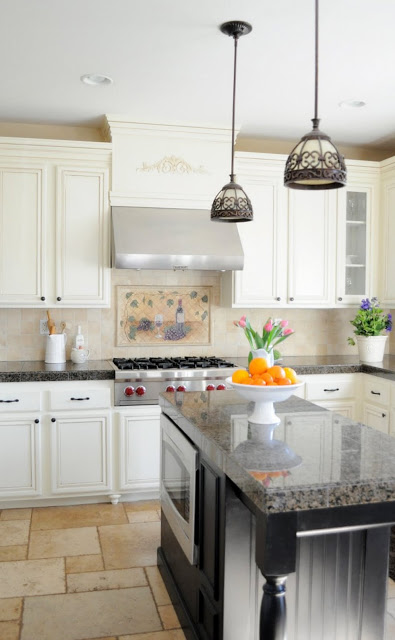 They moved the sink in front of the window and were able to match the old oak flooring giving it a bigger open feel and cohesive look.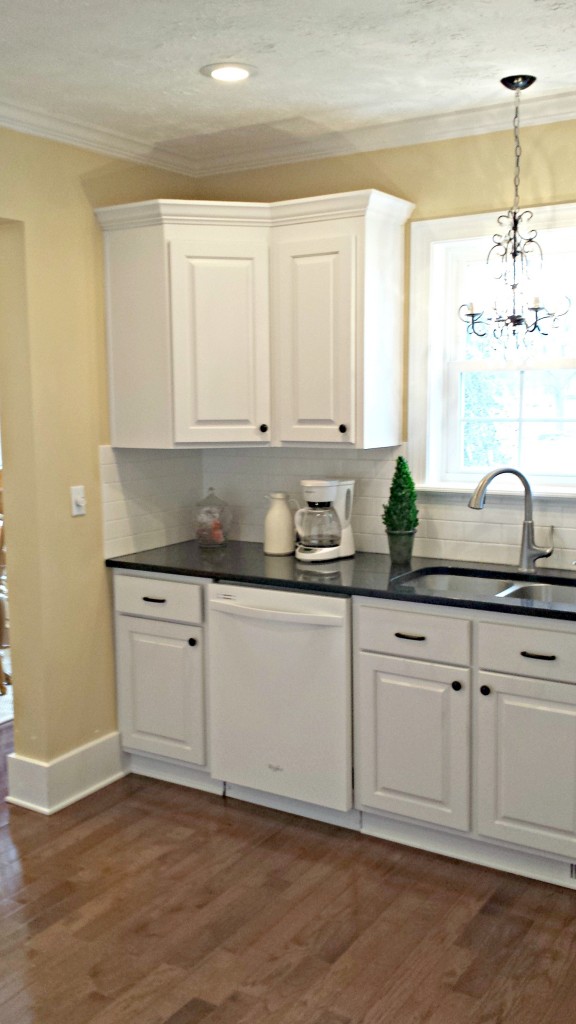 Before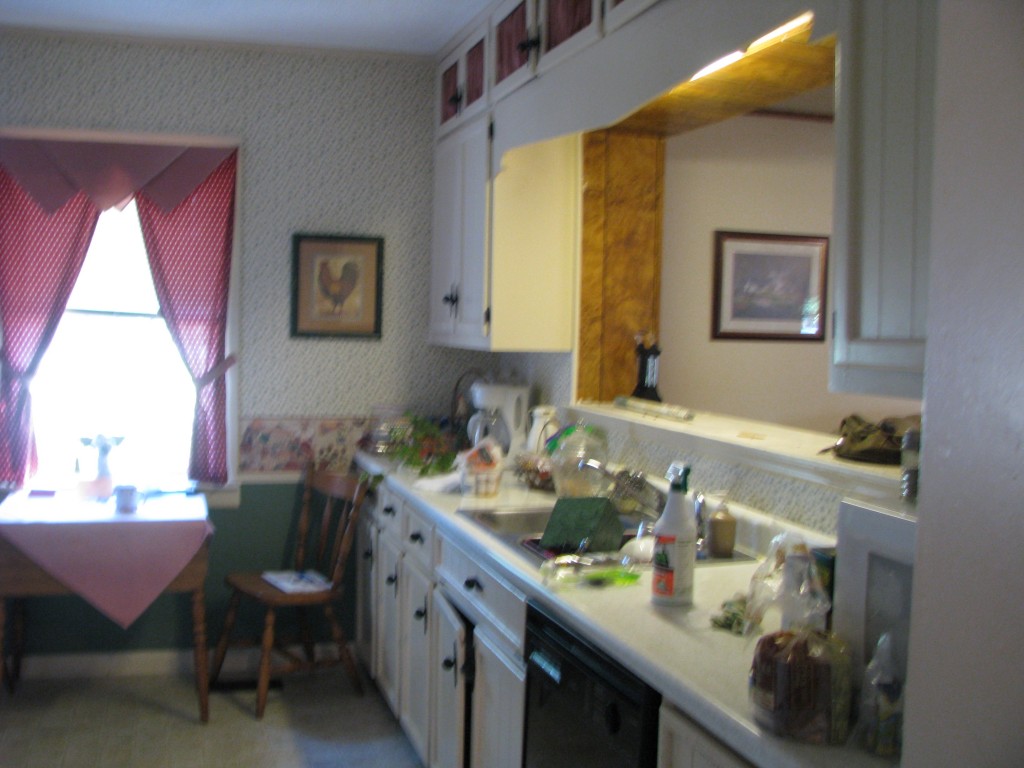 I love this little niche right here, such a great area!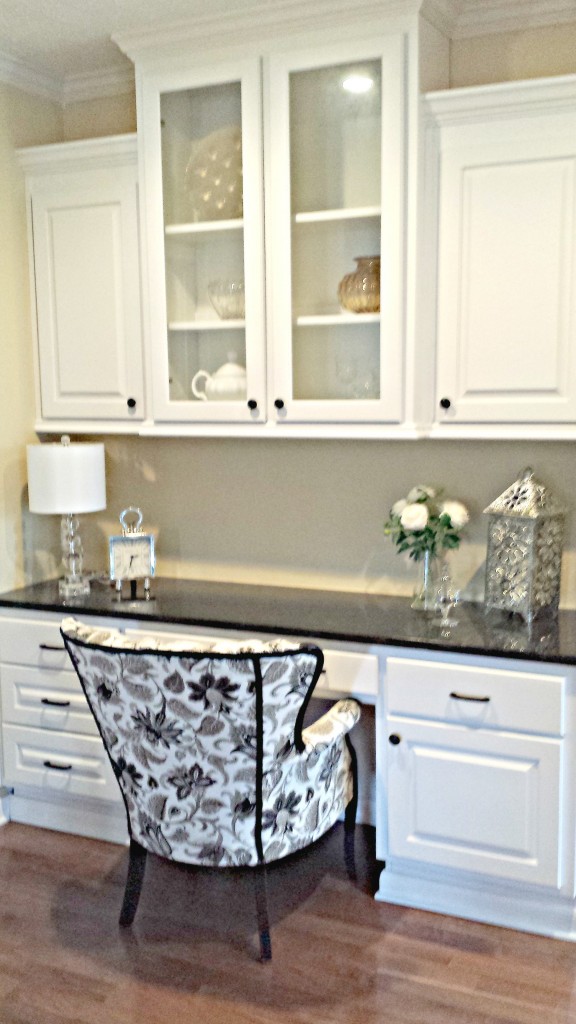 Before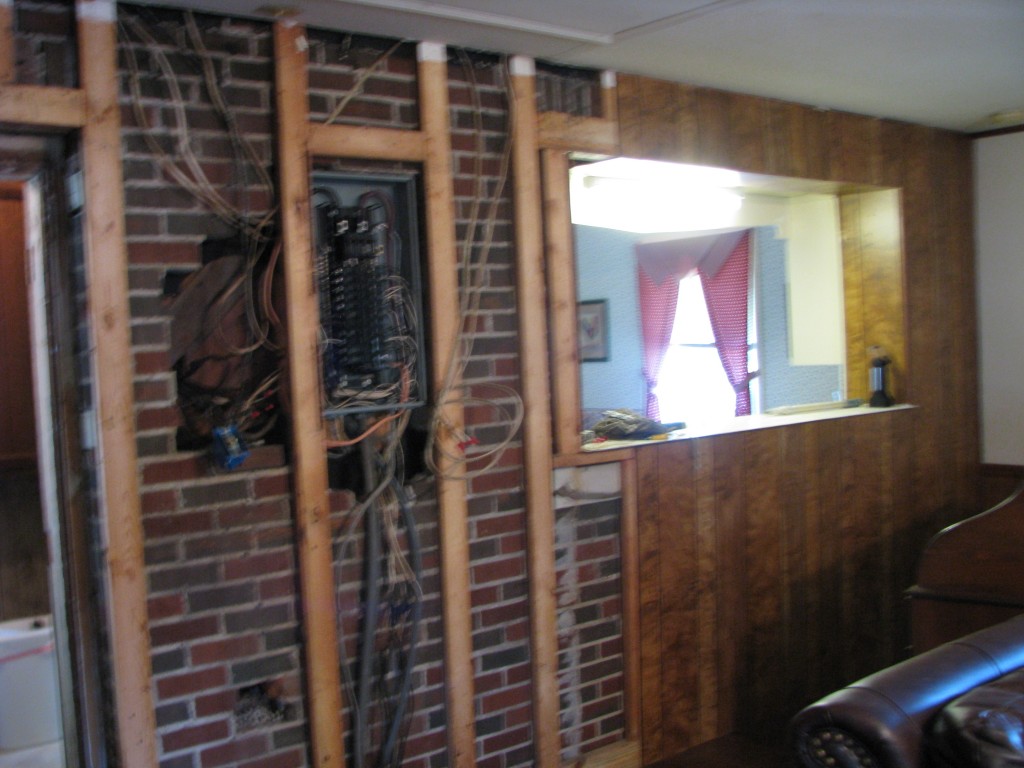 Thanks again Karen for sharing your mother's beautiful kitchen with us!