How To Make A Easy DIY Chunky Yarn Wreath for Spring
Creating this chunky yarn wreath was such a fun and easy project, taking about 15 minutes, and will add a beautiful boho look to your front door or home decor! The best part, no crochet skills or knitting needles are needed!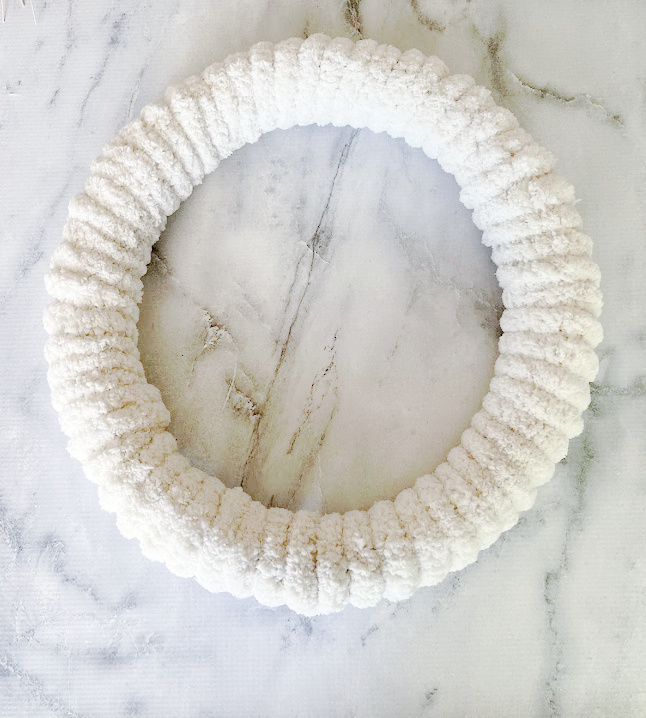 Affiliate links are listed below I am an Amazon associate you can read my full disclosure policy here
Materials
A 10-inch wreath form grapevine or Styrofoam will do, you are going to cover it (25.4 cm diameter)
Chenille yarn (1/2 pound is more than enough) Hobby Lobby has a lot of options
Hot glue gun and hot glue
Scissors
Ribbon and other decorative items (optional
Instructions:
If your wreath form is a darker color you may want to paint it the color of your yarn so the color doesn't show through.
First, add a dab of hot glue on the back side of the wreath and adhere your yarn to it to secure the end of the yarn
Begin wrapping the yarn around the foam wreath, making sure to keep the yarn taut as you go.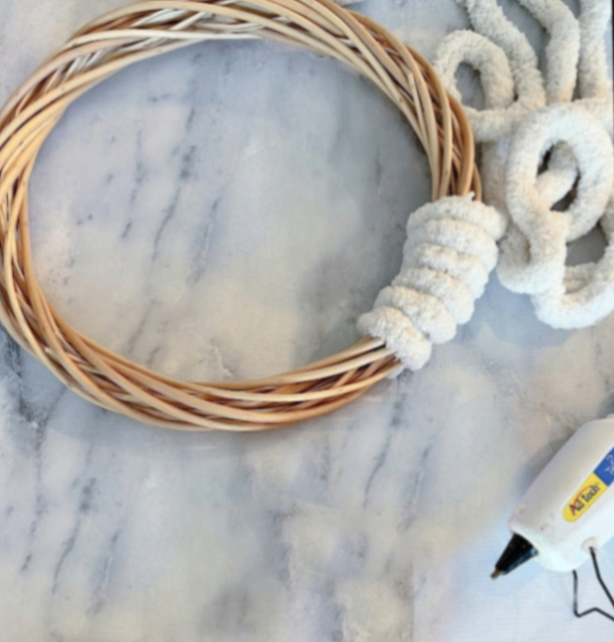 Continue wrapping the yarn around the entire wreath form until it is completely covered. Use the glue gun to secure the end of your yarn to the wreath.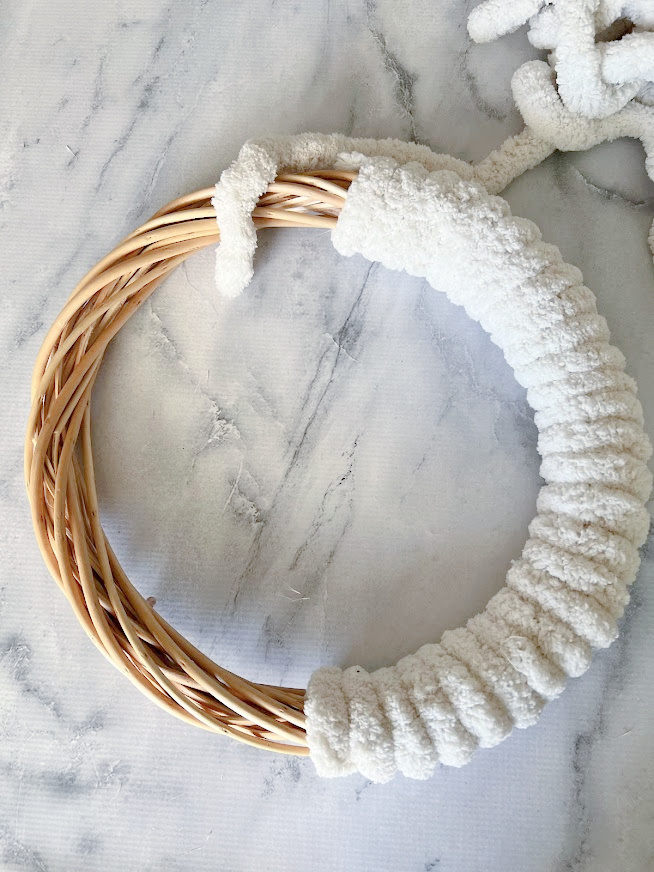 Tie a ribbon on the center of the wreath or the top of the wreath so you can hang it.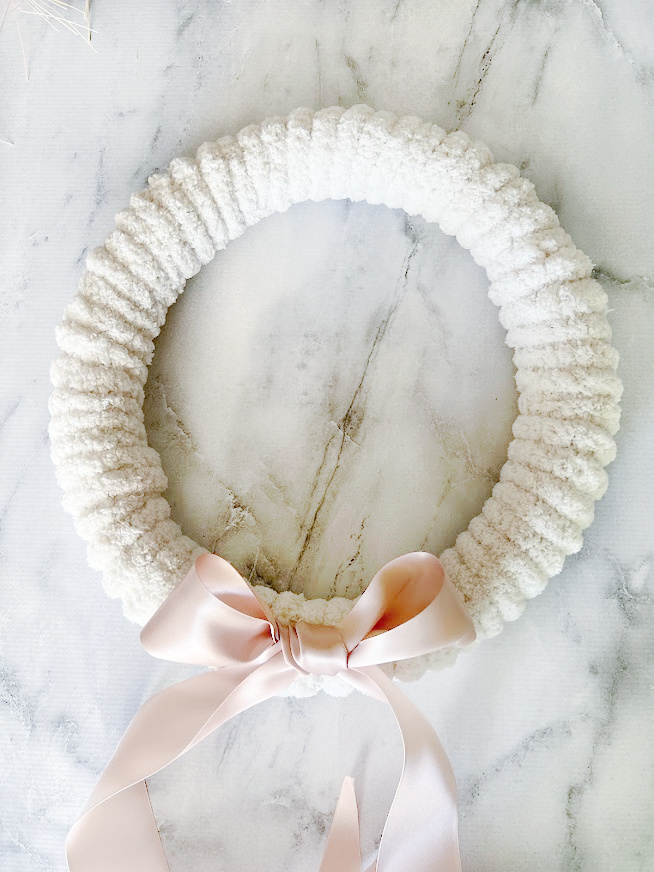 Use the glue gun to attach any decorative elements to the wreath.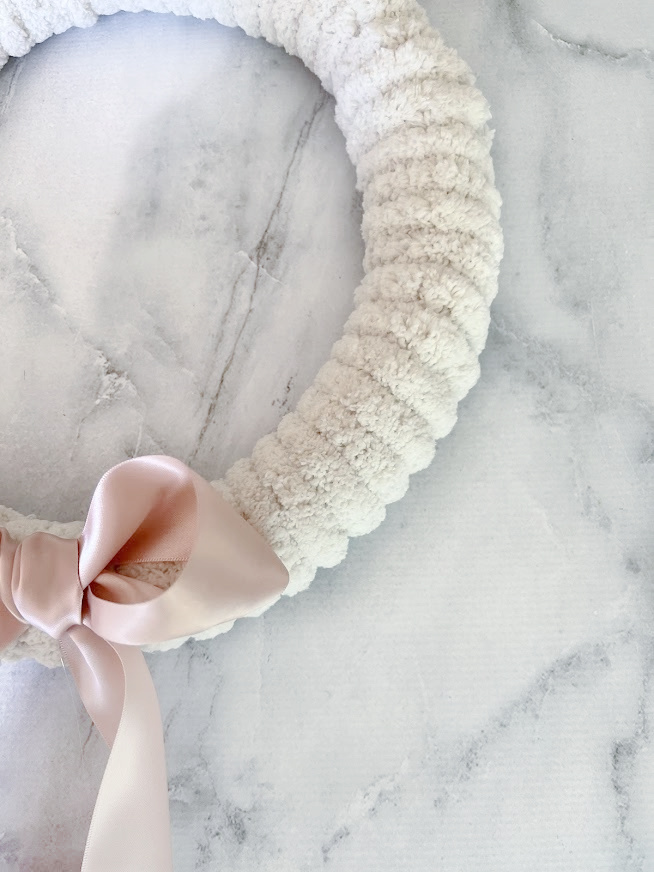 Such a simple project, now take your excess yarn and make smaller wreaths.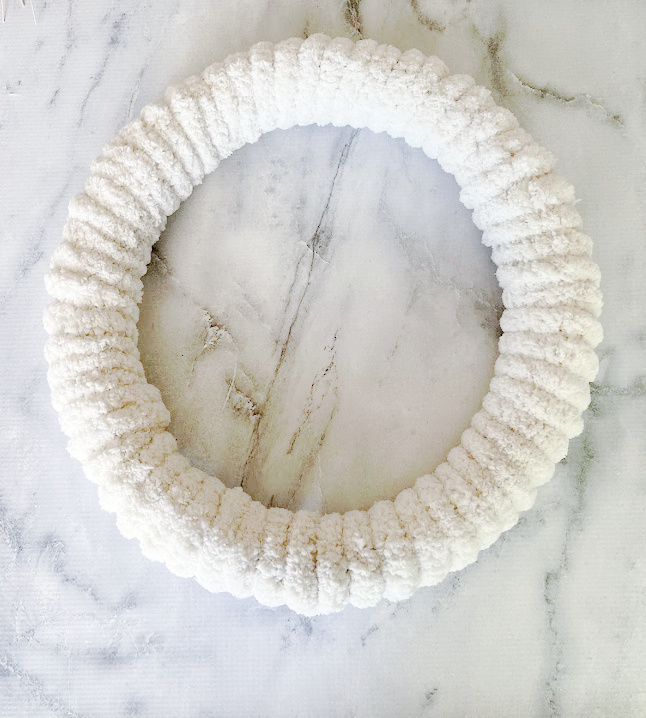 Decorative items to attach to the bottom of the wreath for a different look
Small speckled egg
Different flowers or succulents
Pom poms
Use different colors of yarn
Large Bows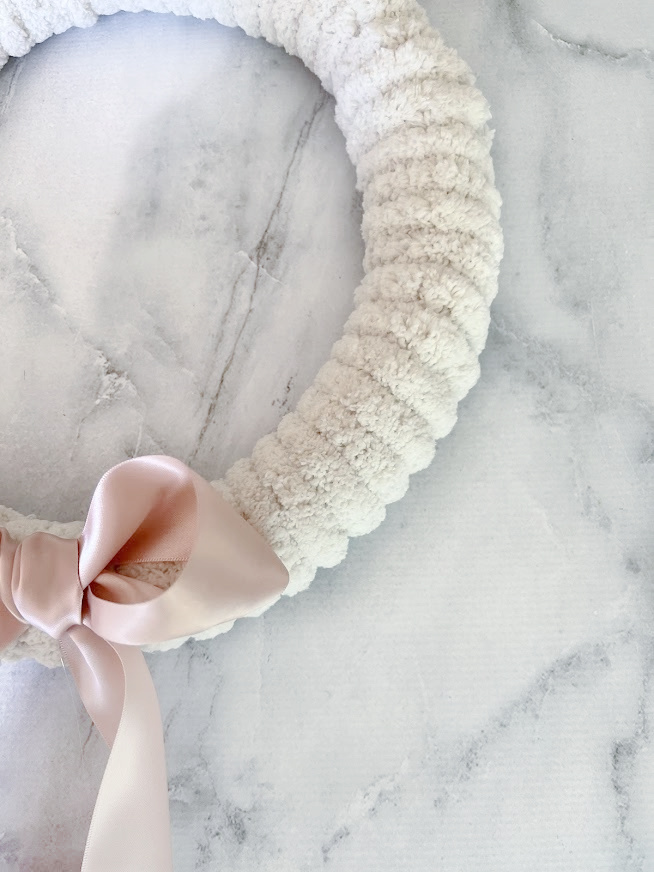 This DIY chunky knit wreath is a simple and cozy way to decorate your home for Spring. The chunky texture of the yarn adds warmth and texture to your space, while the added decorations will put you in the mood for spring!
Here are more of my Spring and Easter wreaths you might enjoy!  Thank you so much for stopping by today, wishing you a wonderful weekend ahead!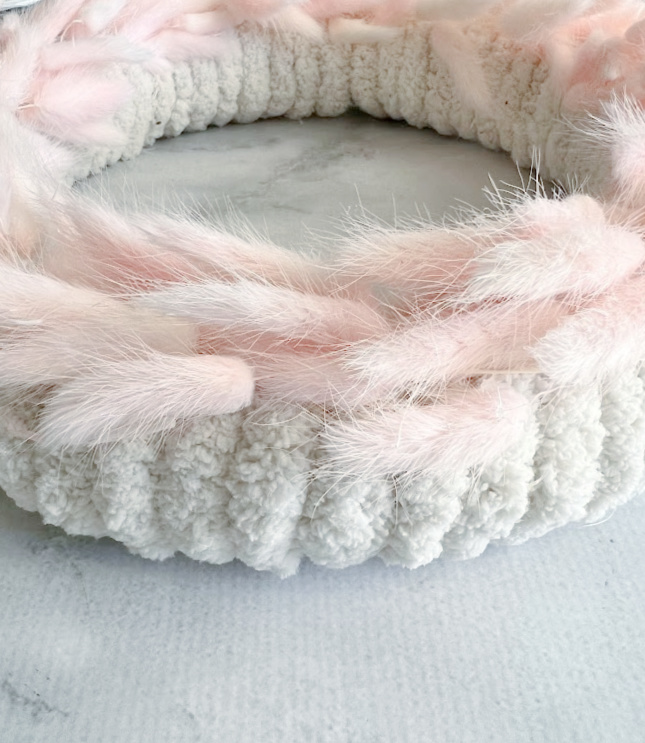 Spring wreath using an embroidery hoop