I am so happy to be part of the Fourteen Days of Crafting!
I made these cute and easy flowers using crepe paper from the dollar store and hot glue, super easy!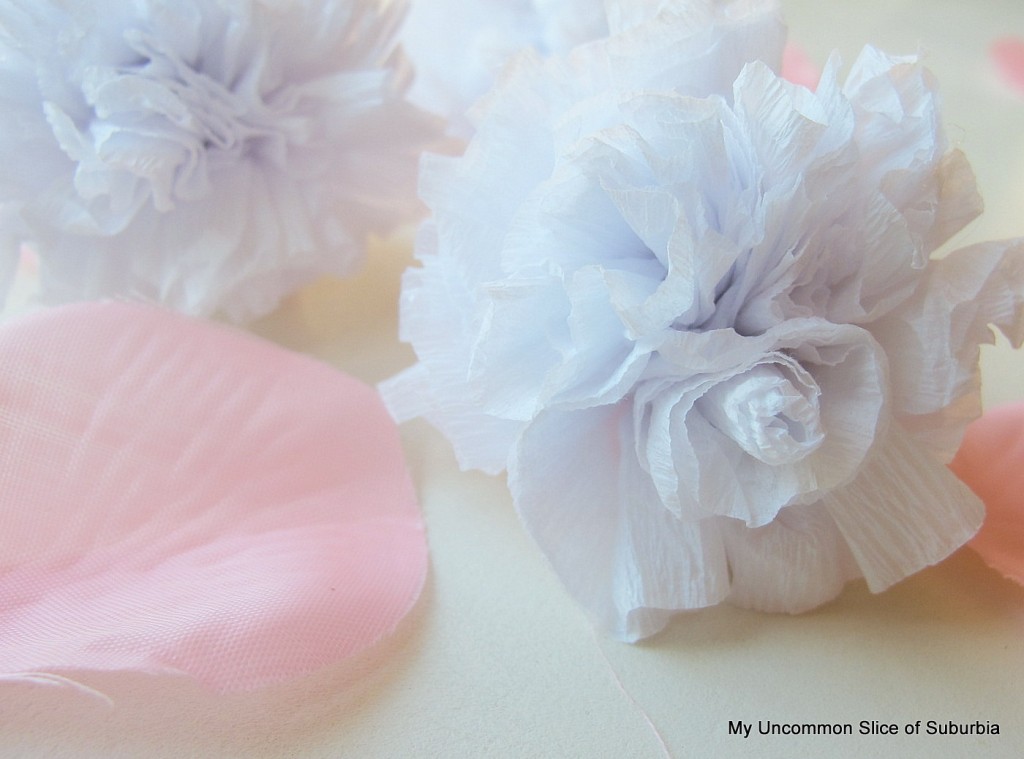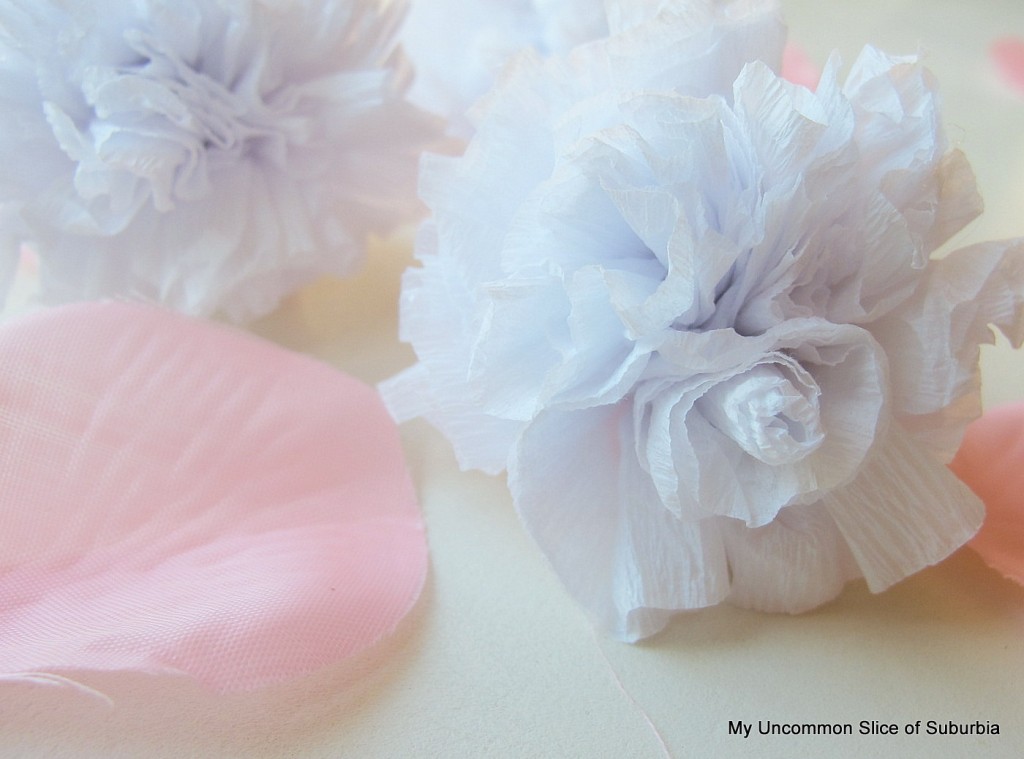 Take your crepe paper and start to wrap it around to form your flower. Add a dab of hot glue at the bottom every couple of inches to hold the flower in place.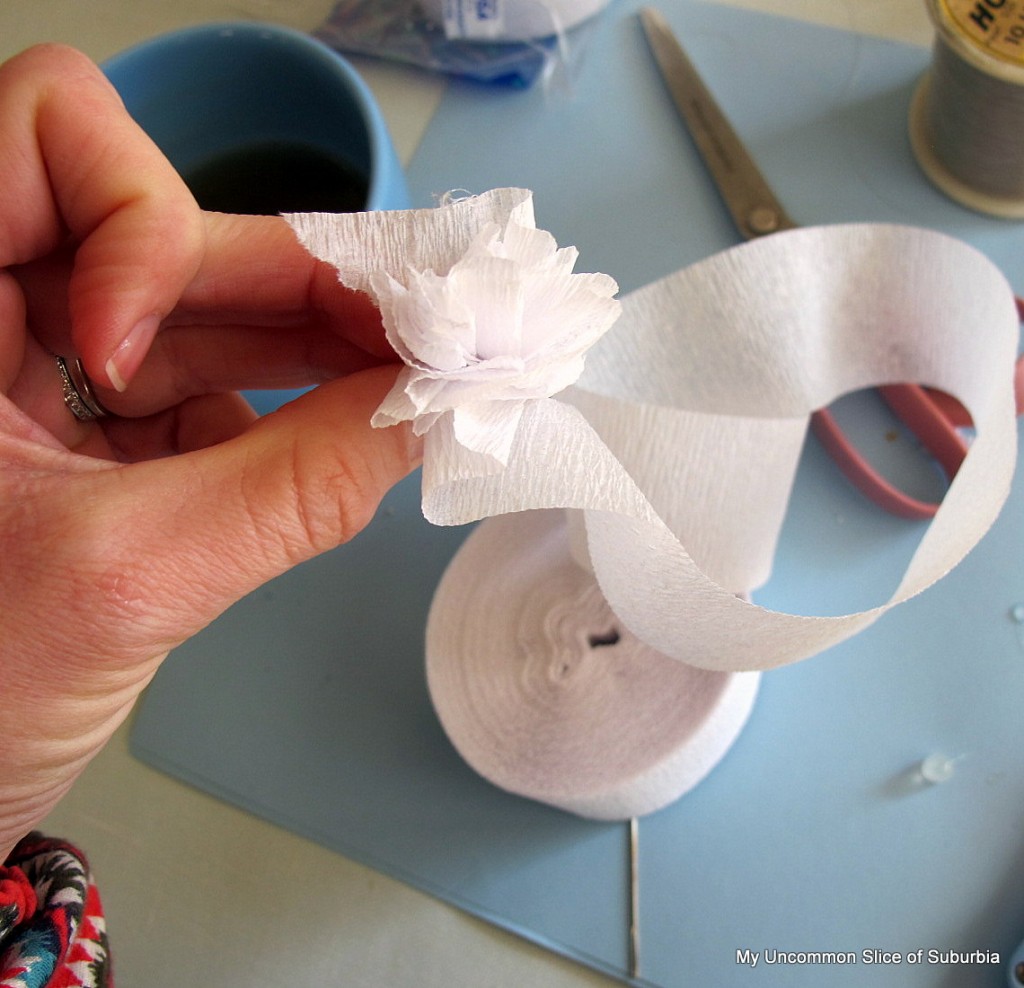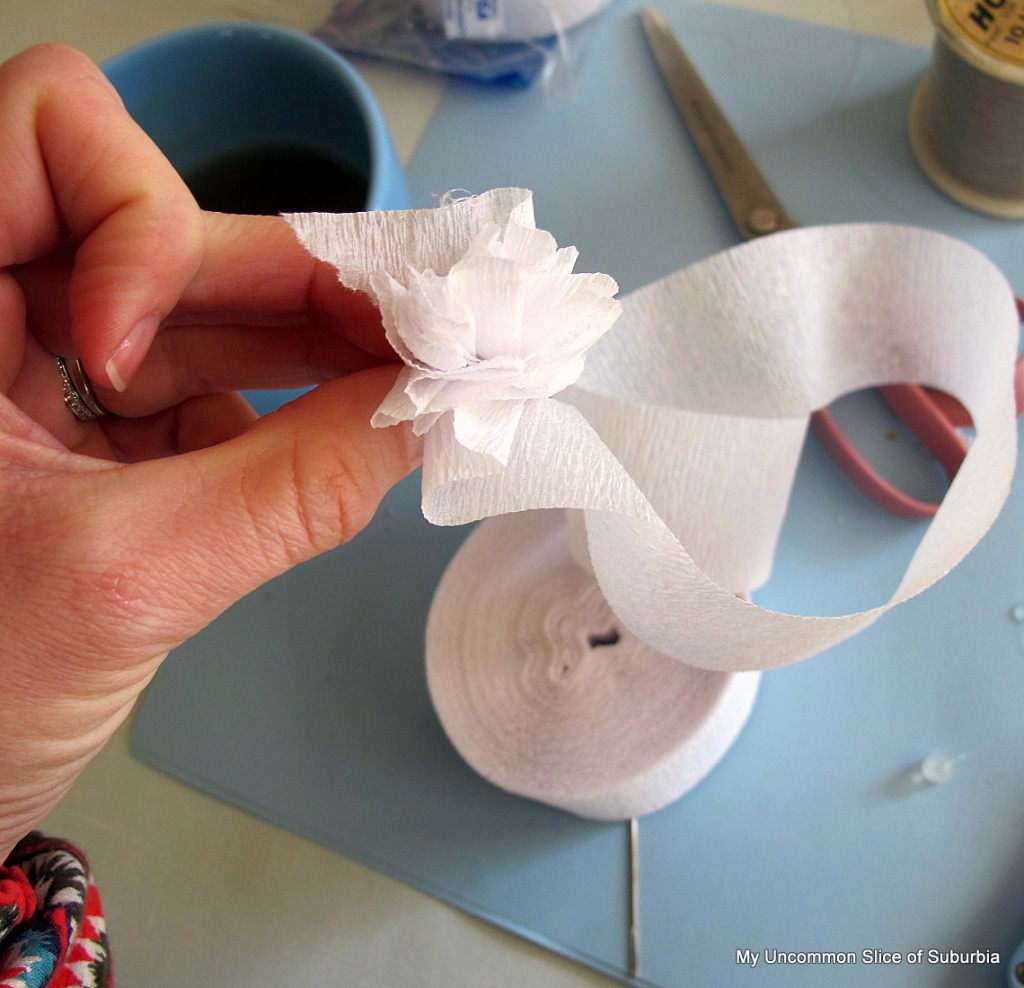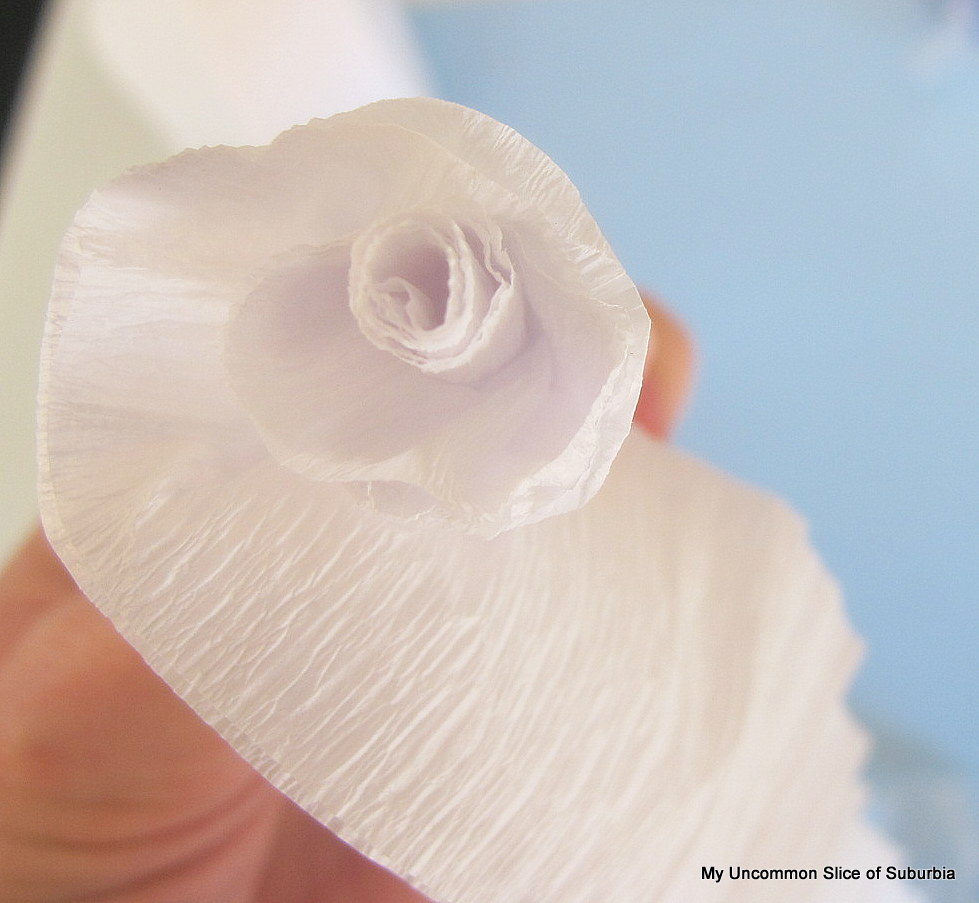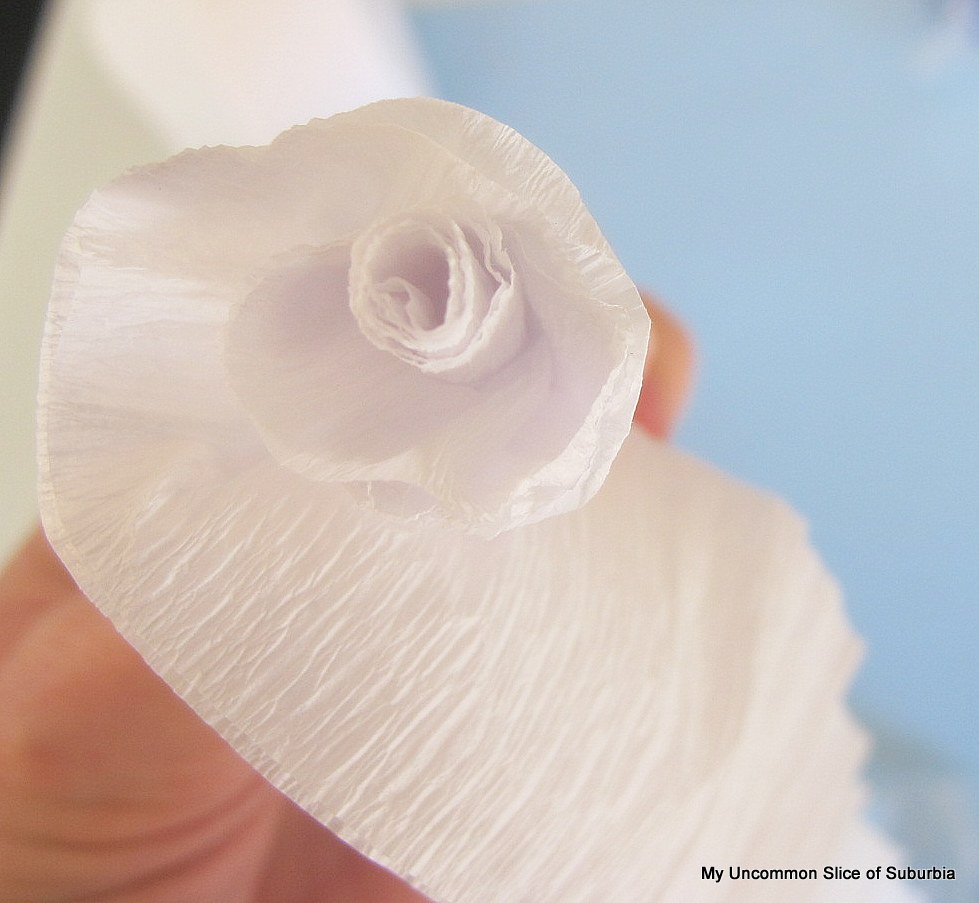 Begin pulling the top back a little to open the flower up.  Keep going until you are happy with the size of the flower. Now you can fluff the flower out completely.