Bacon & Broccoli In a Creamy Garlic Sauce
Bacon and Broccoli In a Creamy Garlic Sauce are one of my personal favorites, it's creamy and so delicious! This recipe is simple and straightforward and makes for the perfect side dish.  What I love most about this recipe, is everything is cooked in the same skillet, which makes for easy cleanup!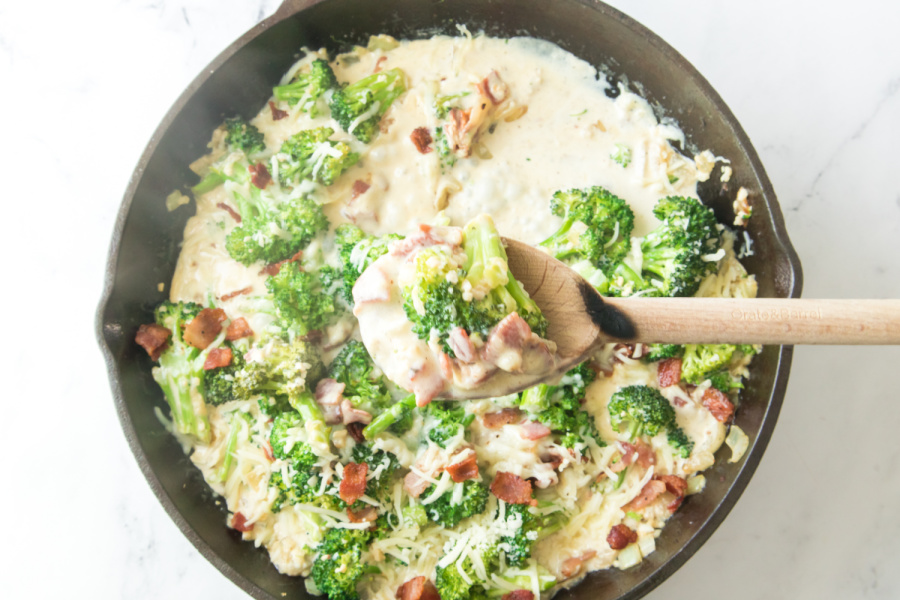 Supplies
1 Large Skillet
Ingredients
1 c bacon chopped
1 onion diced
5 tbsp garlic minced
1 1/2 C Heavy Cream
1 pound broccoli florets
1 c mozzarella cheese shredded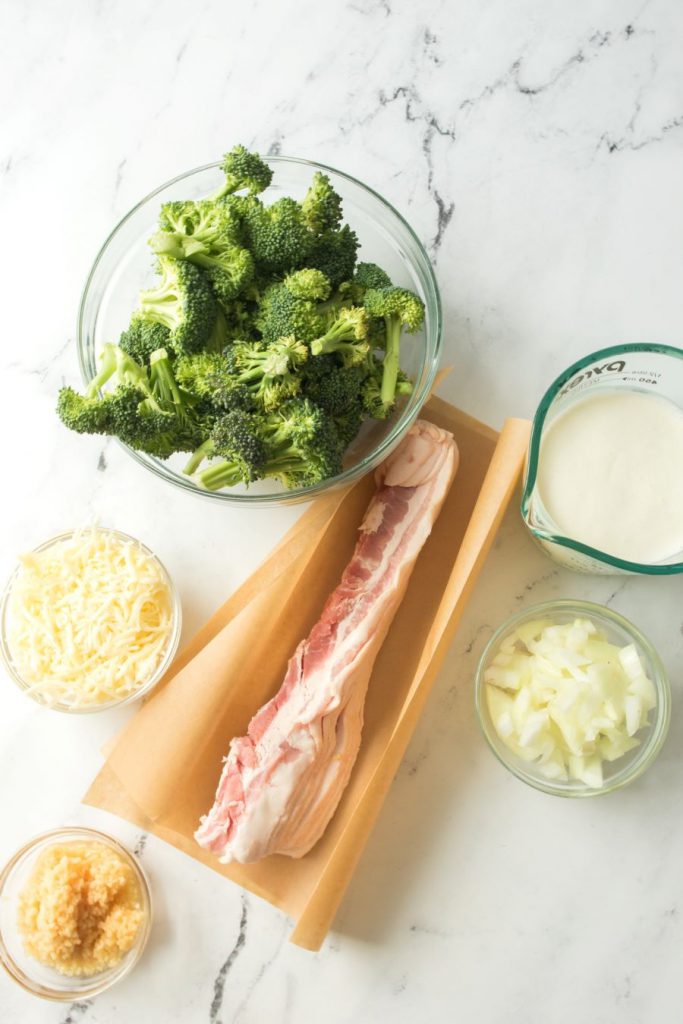 Substitutions
If you aren't a fan of mozzarella cheese you could use parmesan cheese, it tastes just as good.
I personally do not eat pork, you could easily substitute turkey bacon, or you could make this a vegetarian dish and add soy or vege bacon. 
Tips
The longer you cook your bacon, the crispier it will be, we love crispy bacon in our home.
For tender broccoli, I would cook it for about 3 minutes before adding the heavy cream. For a softer broccoli, cook for about 5 minutes before adding the cream.
If you prefer a little crisp, put it under the broiler for about 1 minute after it is fully cooked.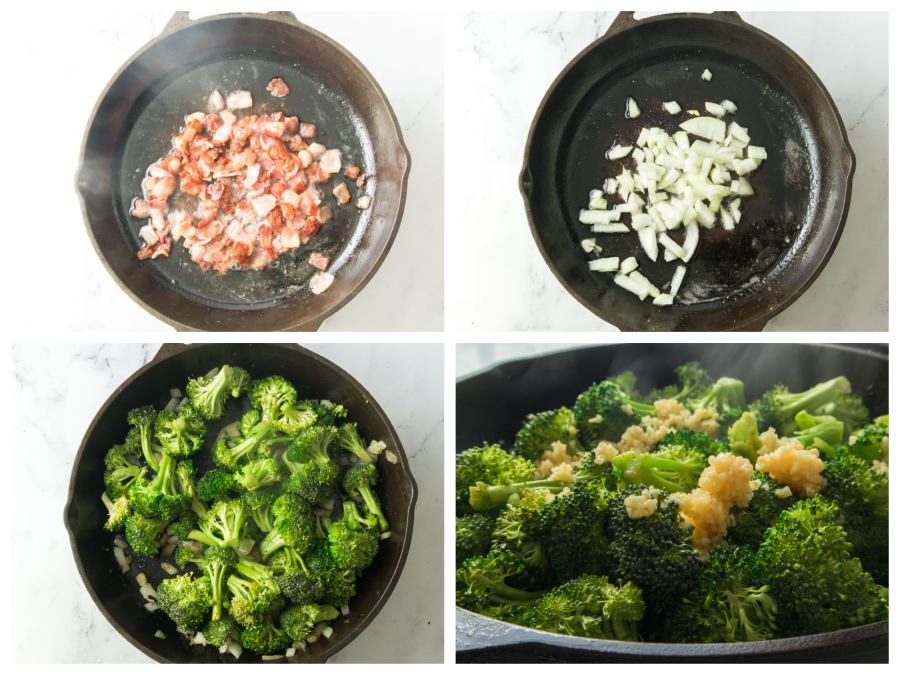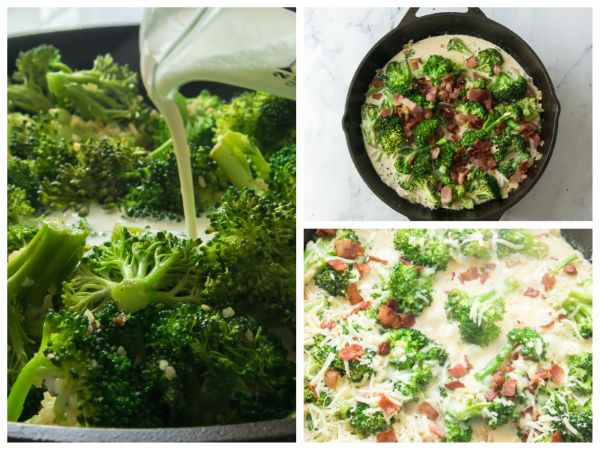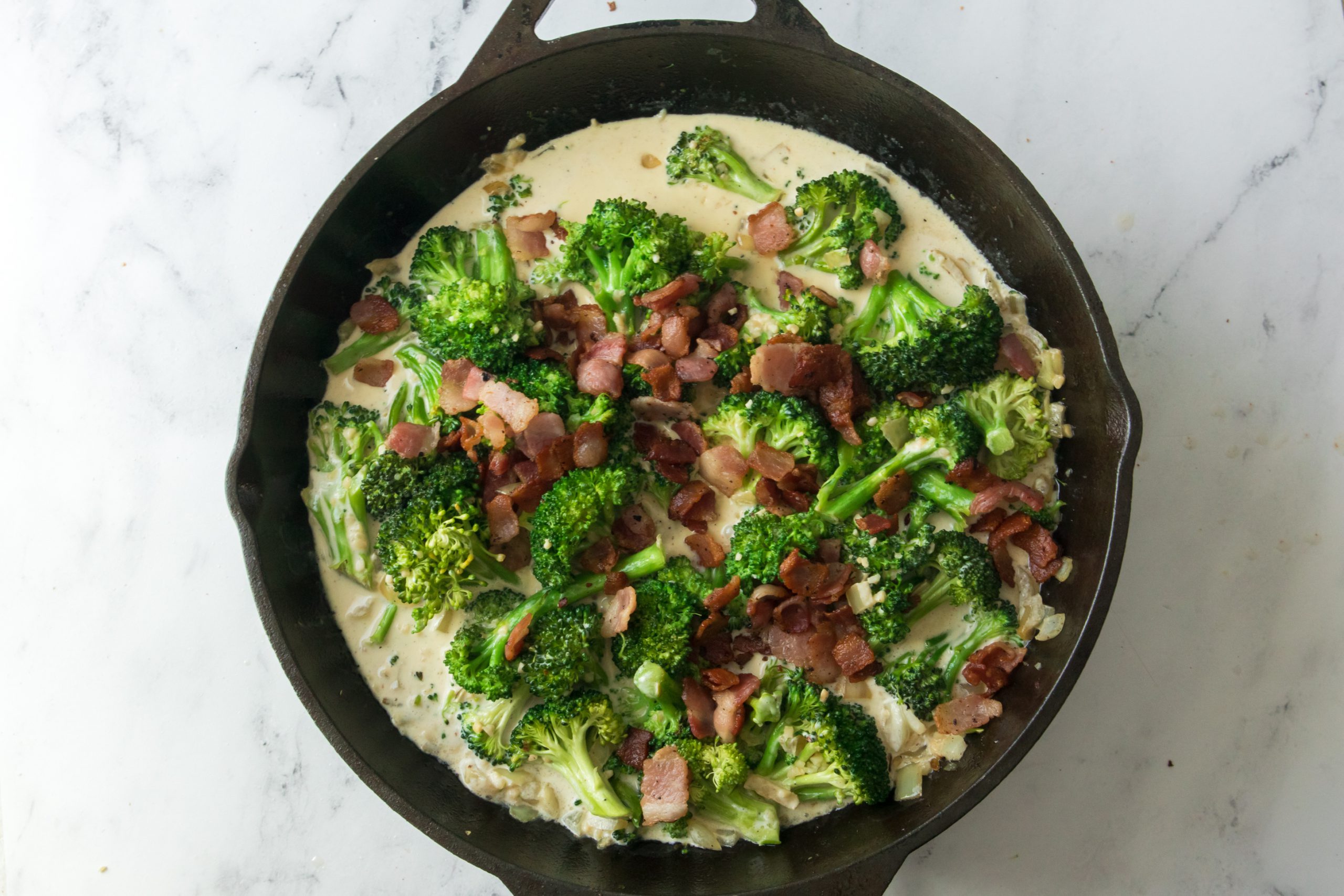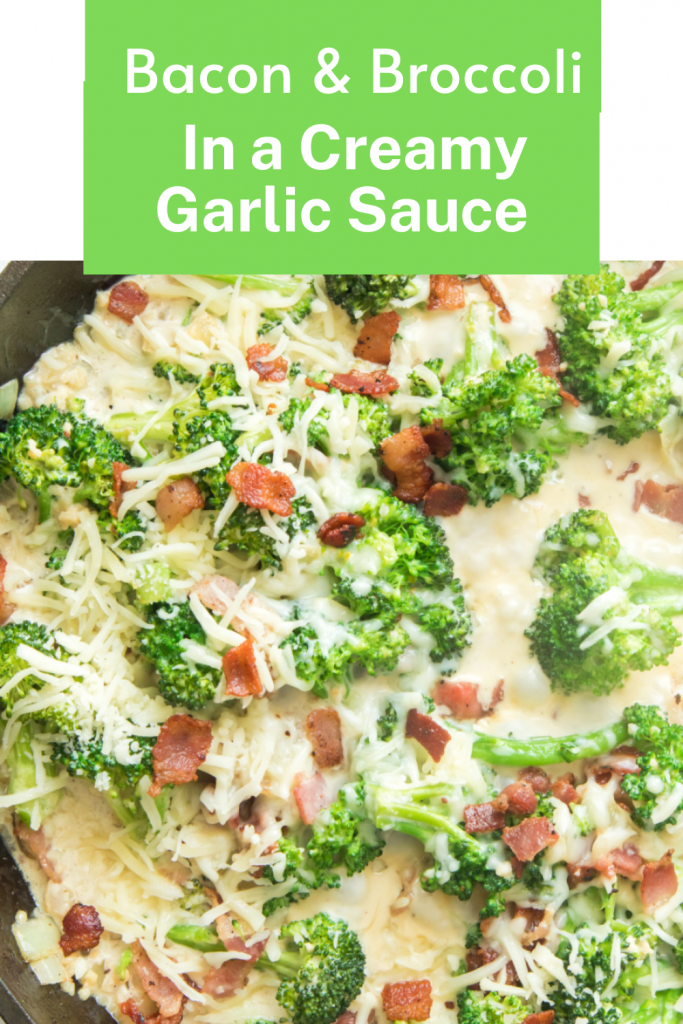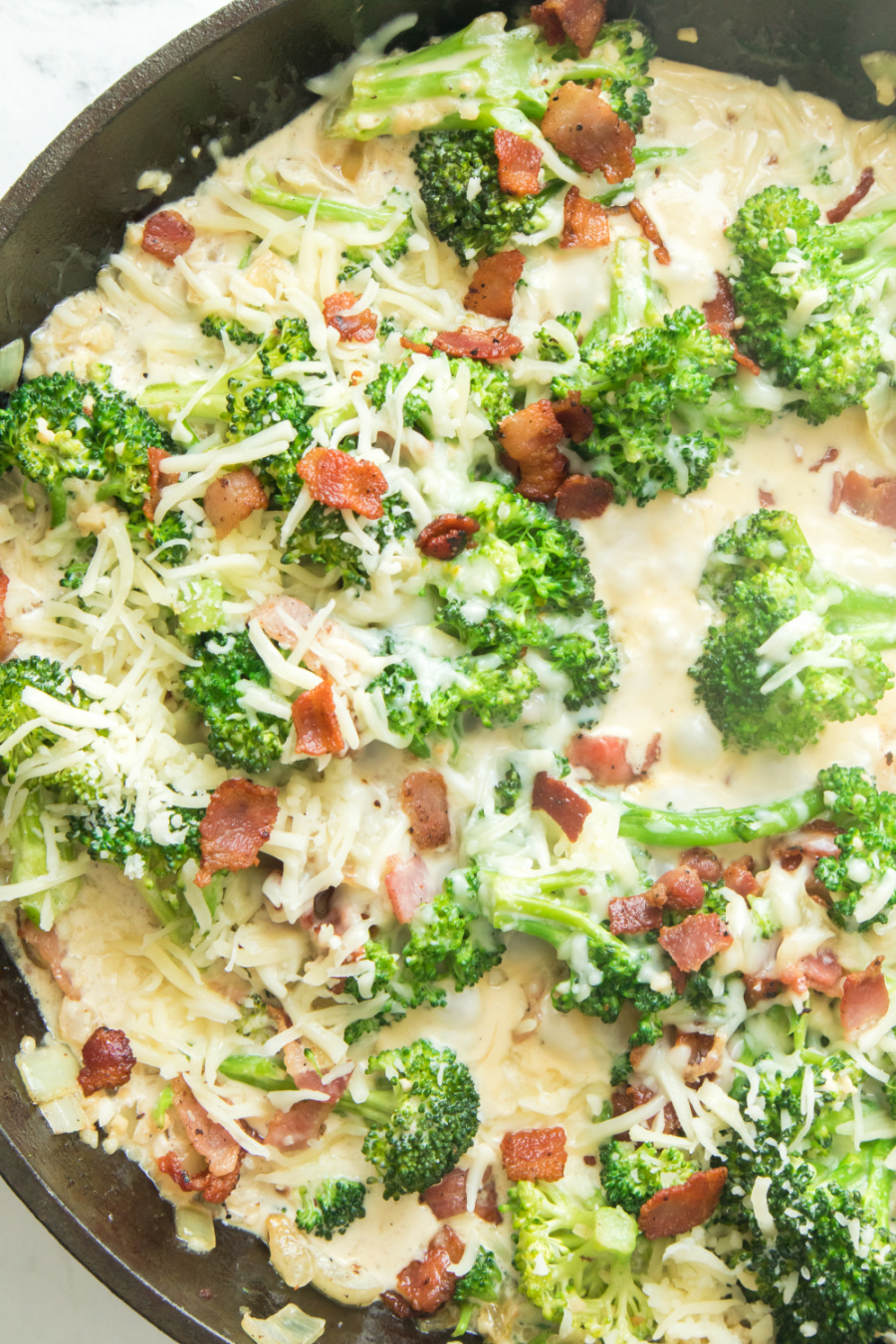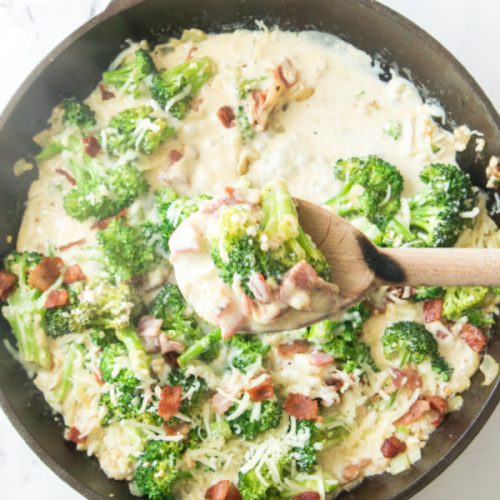 Bacon & Broccoli In a Creamy Garlic Sauce
Ingredients
1

Cup

1 c bacon chopped

1

1 onion diced

5

Tbs

5 tbsp garlic minced

1 1/2

Cup

Heavy Cream

1

Pound

Broccoli florets

1

Cup

Mozzarella cheese shredded

Optional: crushed red pepper flakes
Instructions
Brown your bacon. The longer you cook the bacon the crispier it will be.

Once the bacon has cooked, remove and allow to drain on a paper towel.

Leave the bacon grease in the pan and sautee your onions for about 3 minutes until they are soft and translucent.

Next, add in your broccoli and garlic. Allow to cook for 3-5 minutes until the broccoli is vibrant in color and is tender.

Reduce your heat to low and pour in the heavy cream. Simmer for 3-5 minutes, until the sauce has thickened.

Top with the shredded mozzarella cheese. Allow the cheese to melt for a few minutes. If you prefer, you could stick the skillit in the oven under the broiler to melt the cheese to a light golden brown.

Optional to top with crushed red pepper flakes.
Hope you enjoyed this recipe, you may like the following recipes as well.