Mexican Chicken and Rice Soup
I have been making this Mexican Chicken and Rice Soup for a while now and it's a family favorite! As soon as the cold weather arrives, this soup goes into the weekly rotation. With all the rain we have been having and living in these uncertain times, this soup has been very comforting!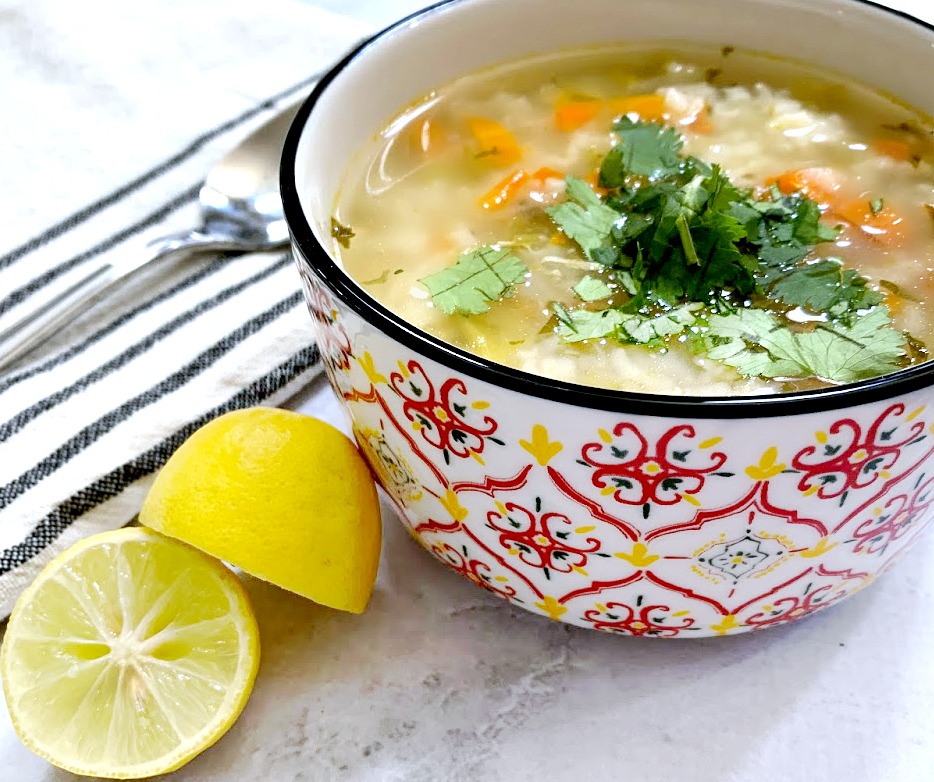 Ingredients
1 lb shredded chicken breast (I use a rotisserie chicken but you could also simmer some chicken breasts or whole chicken as well)
4 medium carrots, chopped
2 stalks of celery, chopped
1 small onion, diced
1 clove of garlic minced
2 tsp olive oil
8 cups of chicken stock
1/2 cup uncooked brown or white rice
2 tsp cumin
1 tsp oregano
1 tsp dried red chili powder (optional to use hot or not based on your preference)
1/2 tsp salt
1/4 tsp pepper
Juice of 1/4 of a lime or small lemon
Chopped cilantro
Diced avocado
Side of tortillas or chips
Shred the chicken breast from your rotisserie chicken
Heat 1 tsp olive oil in a pot and add carrots, celery, onion and garlic and sauté for 5-6 minutes.
Add chicken, chicken stock, uncooked rice, cumin, oregano, chili powder, salt and pepper.
Stir to combine.
Cook in medium-low for about 1 hour or until rice is cooked, stirring occasionally
Skim off any oil that comes to the top
Stir in 1-2 tablespoons of chopped cilantro and the lime juice.
Give your soup a little taste and add any extra flavoring at this point. Sometimes I find it needs a little more salt, pepper and lime juice.
Serve in bowls and garnish with cilantro, avocado and lime wedges. You can serve it with a side of tortillas, crusty bread or chips.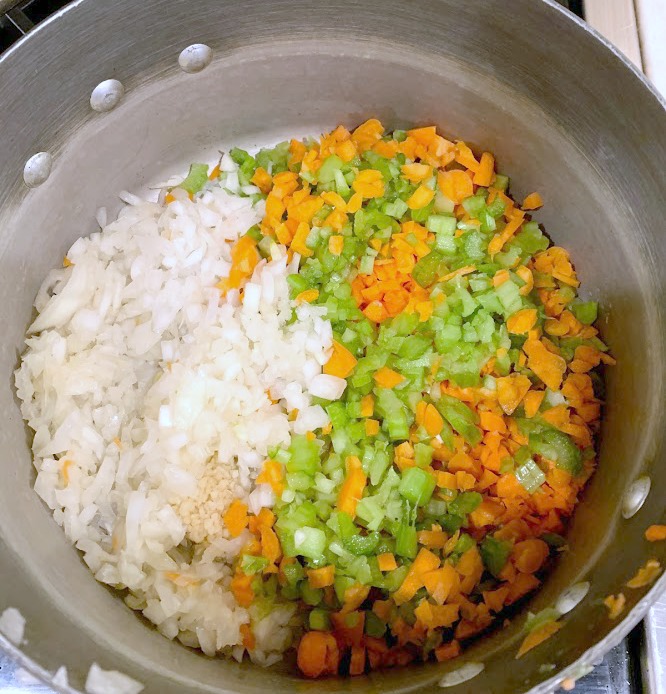 So simple yet so delicious!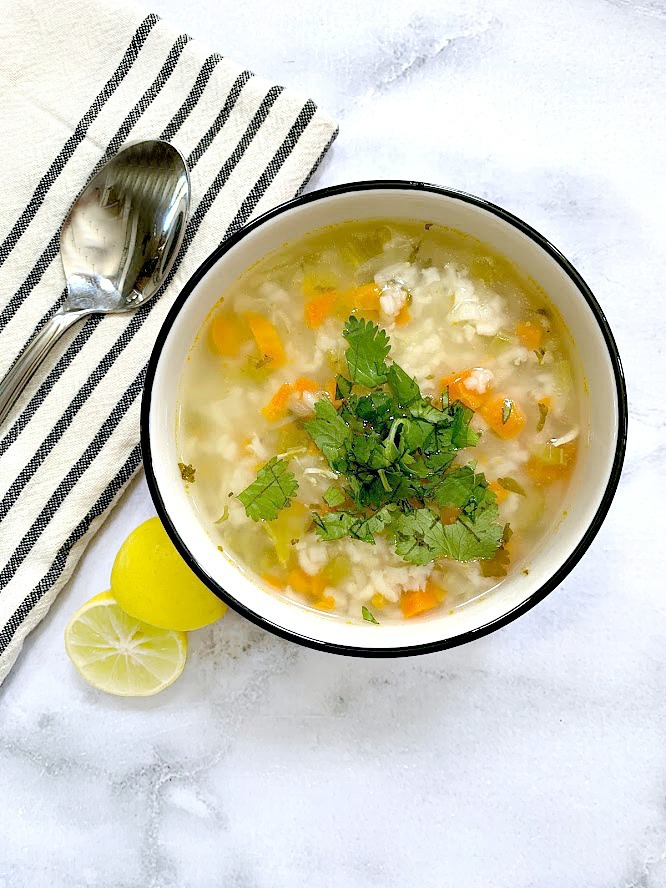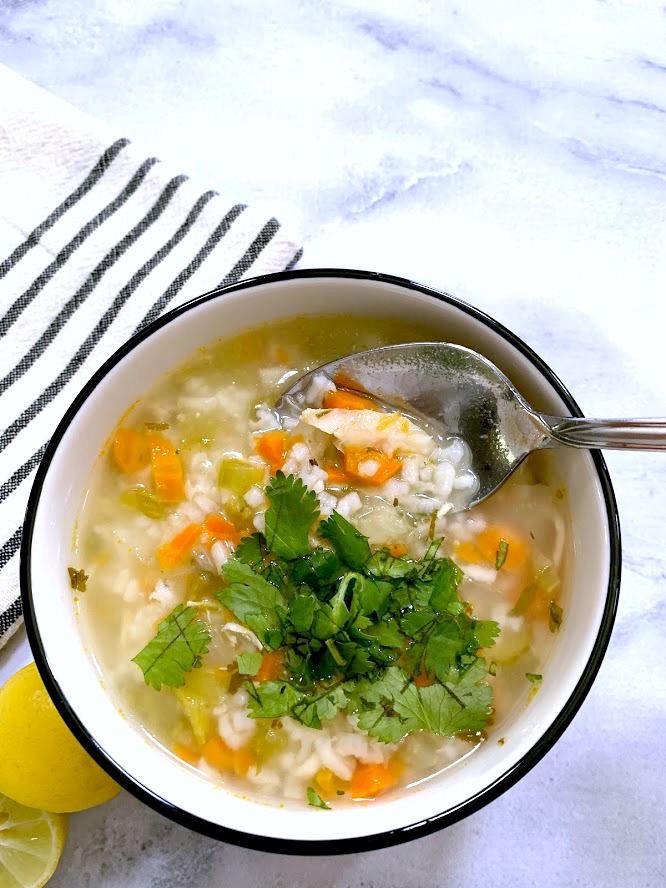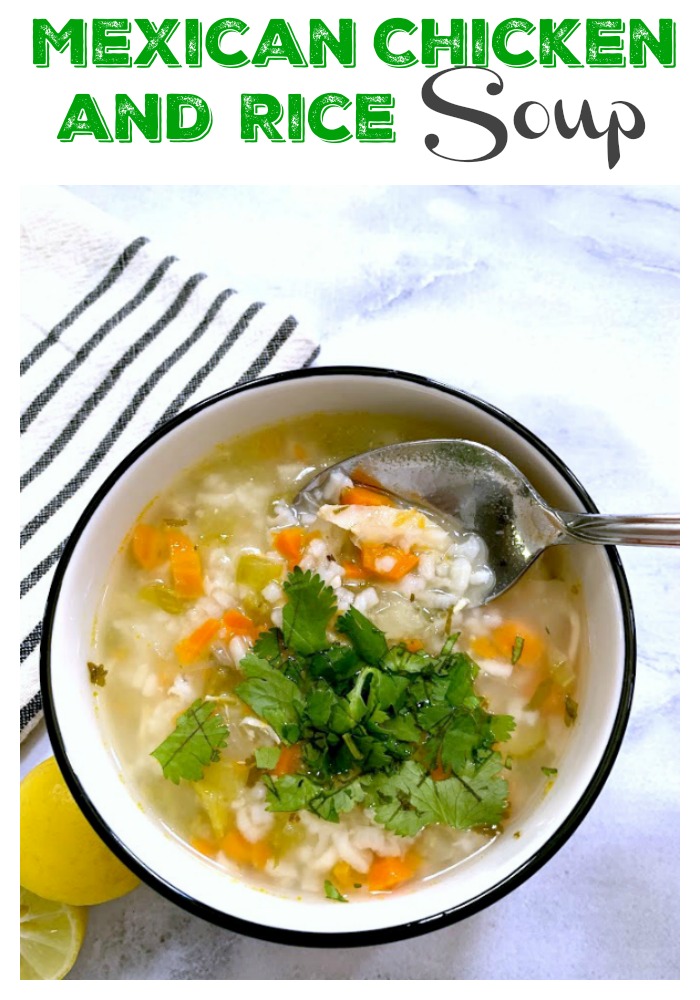 This soup is loaded with a lot of good things that will make your body and taste buds happy!
I hope everyone is staying well, I know this time is so uneasy, but we will get through it! Sending all my love!