Sesame Soba Noodle Recipe
Did you know today is National Noodle Day? In honor of this fabulous day, some of my favorite bloggers are kicking it off with 12 delicious noodle recipes. Weather you like them boiled or fried, baked or cold, we have you covered. Because our weather has been crazy hot, I decided to make a Sesame Soba Noodle salad. This recipe is super fast and flavorful and you can serve it hot or cold!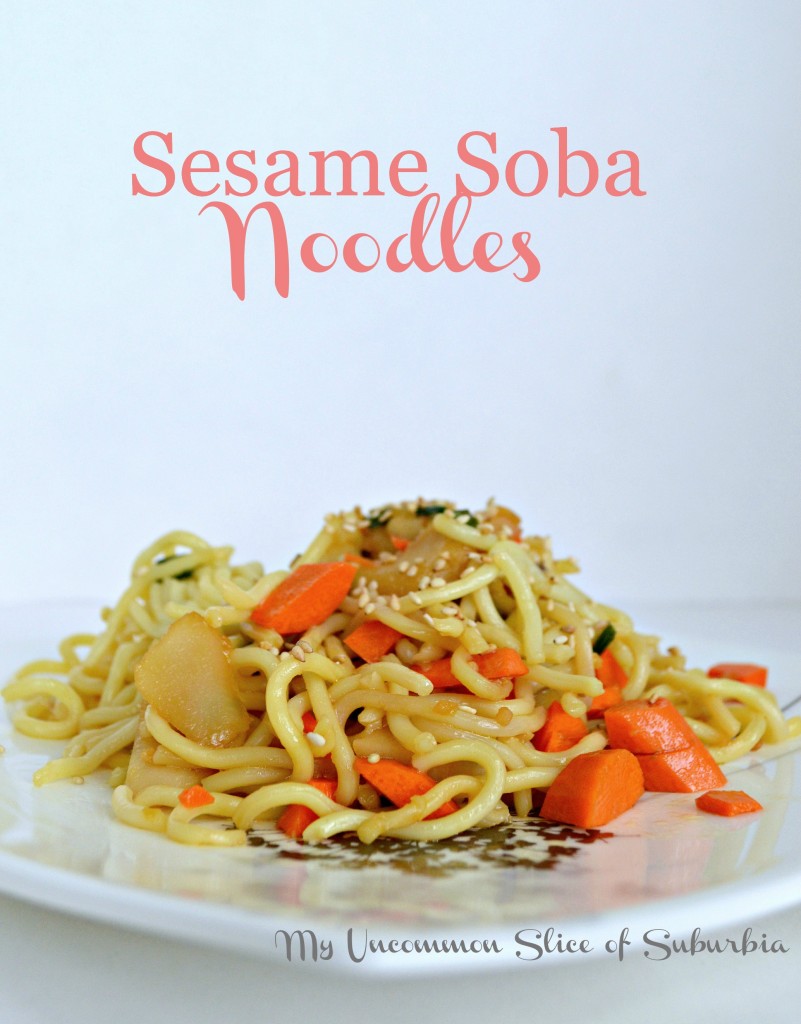 Sesame Soba Noodles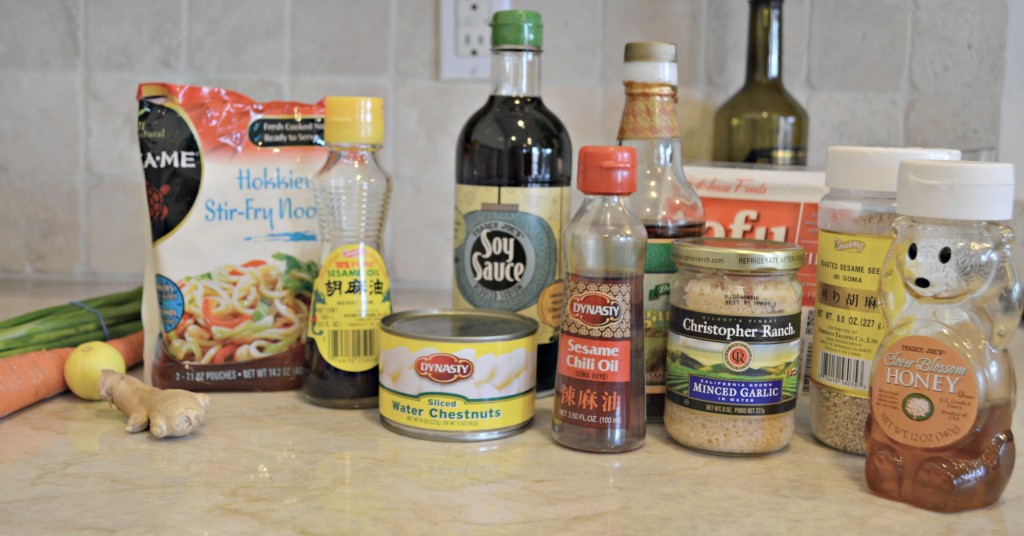 Ingredients
1/2 pound soba, or stir fry noodles
1/4 cup honey
1/4 cup soy sauce
2 tablespoons rice vinegar
3 teaspoons toasted sesame oil (separated)
1/2 teaspoon lime juice
1 teaspoon Sesame Chili oil (optional, gives it a kick)
One 2-inch piece fresh ginger, peeled and grated
1 large clove garlic, finely chopped
1 can of water chestnuts chopped
2 large carrots, chopped
1 small bunch green onions sliced
2 tablespoons sesame seeds
Optional (tofu, shrimp, chicken)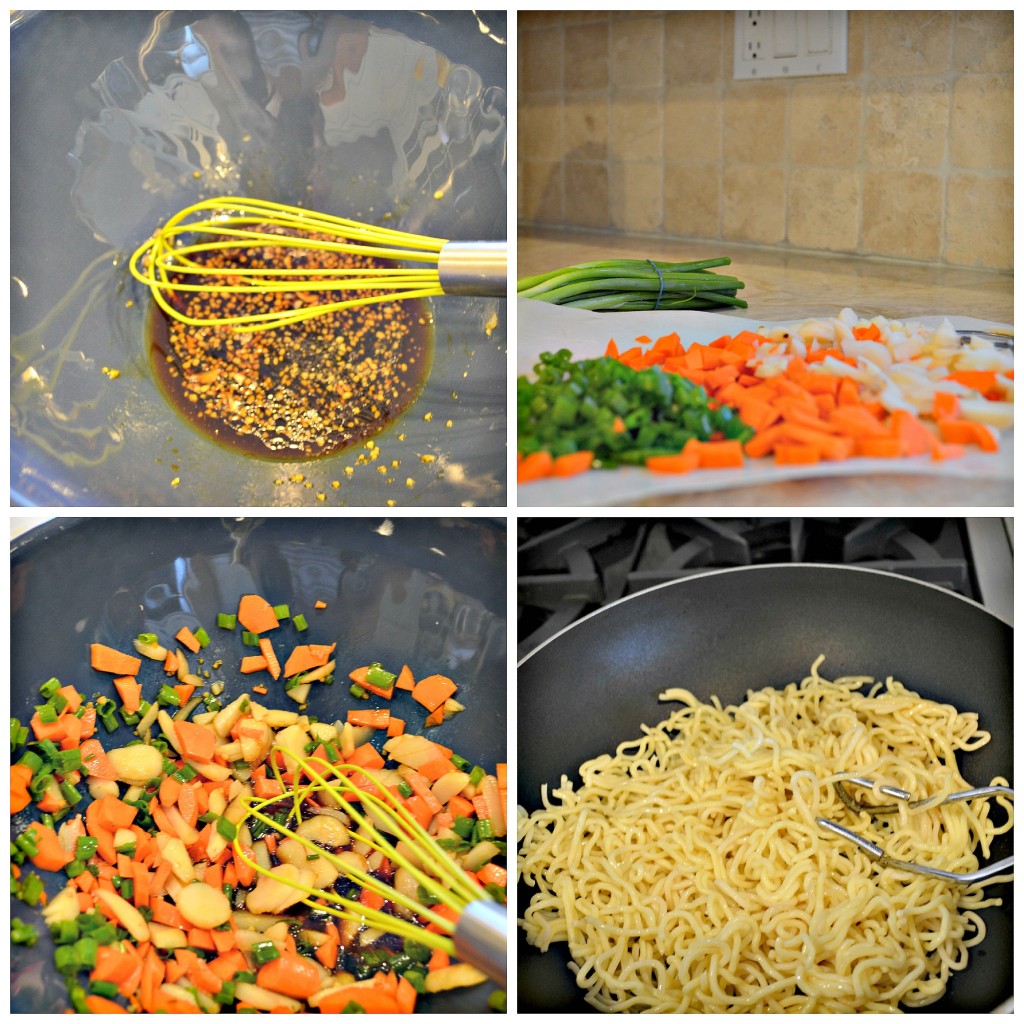 Directions
Combine the honey, soy sauce, vinegar, 2 teaspoons sesame oil, chili oil, lime juice, ginger and garlic in a large bowl and whisk together. Add the carrots, water chestnuts, and green onions into the bowl and combine.
Warm up about 1 teaspoon of sesame oil and add the noodles, most come already cooked so just fry them for about 2 minutes. If they are not pre-cooked follow the directions per the packaging.
Toss the noodles with the sauce, sprinkle the sesame seeds on top and serve. If you would prefer you can refrigerate and serve as a salad, either way is delicious. You can also add cooked tofu, shrimp or chicken if you so desire.
Seriously so easy and super yummy!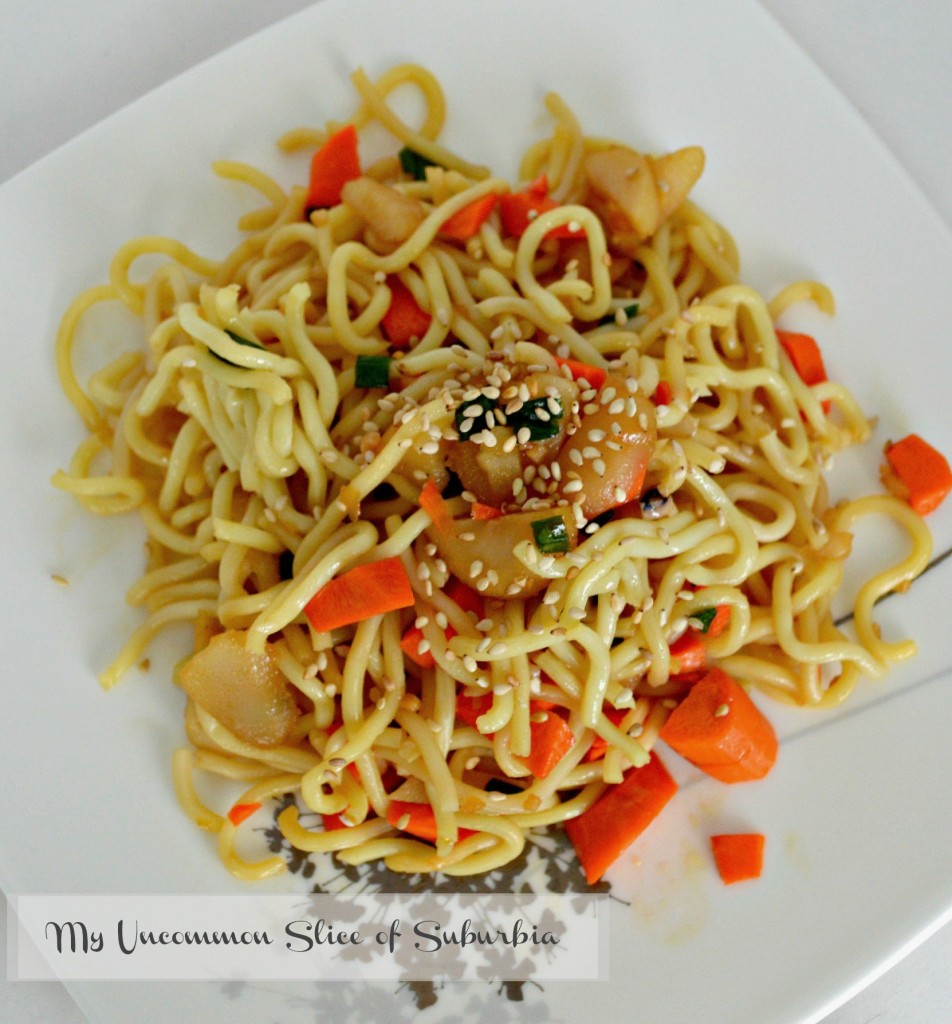 But wait there's more! All these amazing recipes are waiting for you, be sure to head on over and check out all the deliciousness!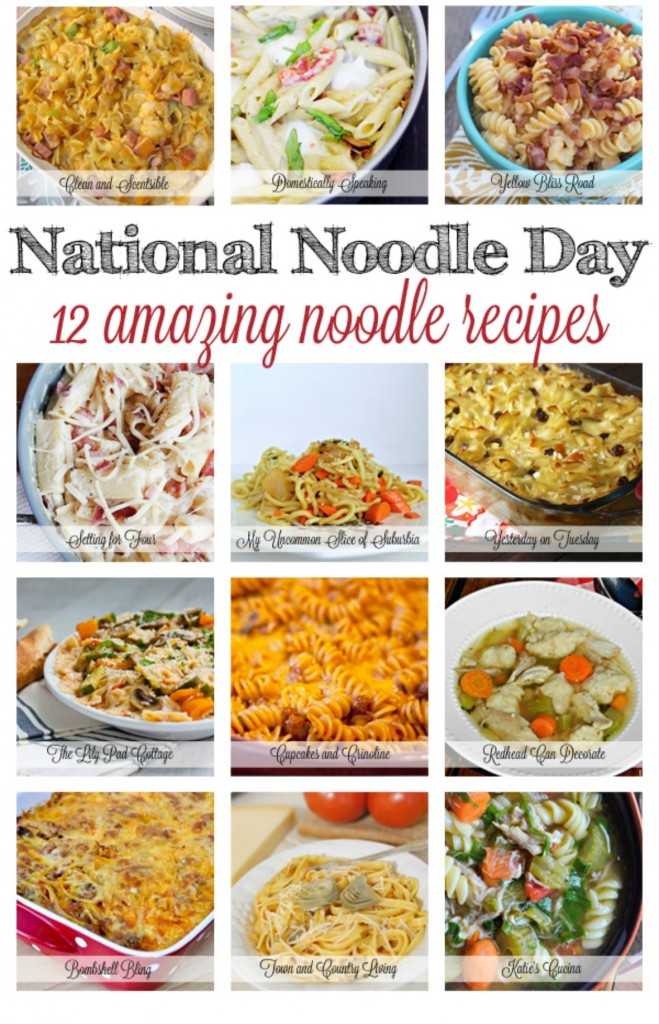 Thank you so much for stopping in and happy noodle day.