Chocolate Dipped Roasted Pecans
These Chocolate Dipped Pecans make an elegant treat perfect for the holidays and they are so easy to make!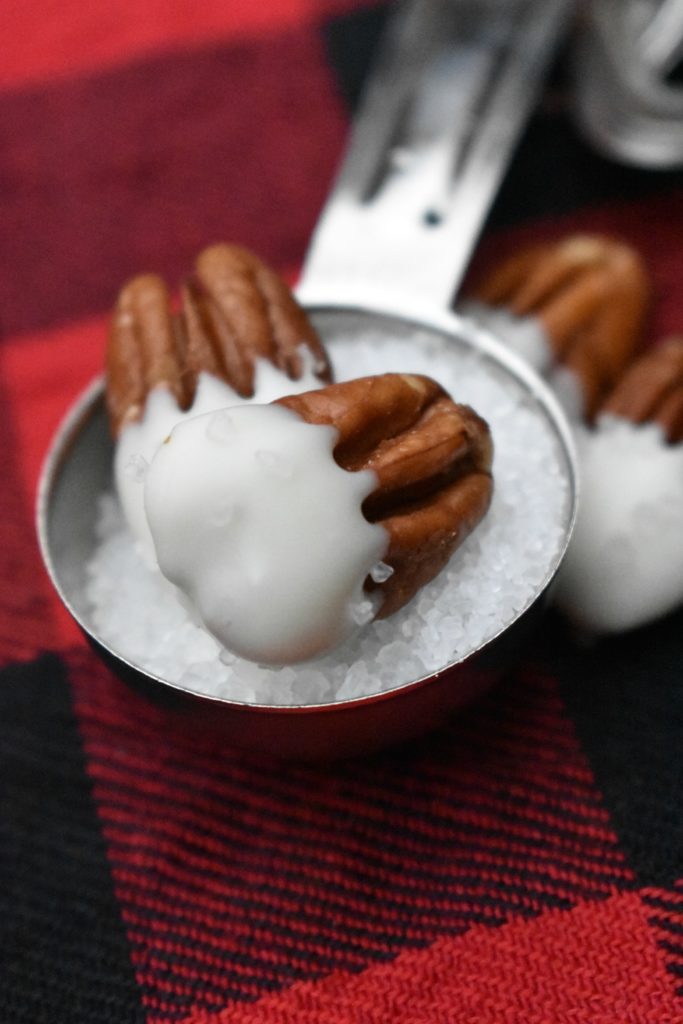 Ingredients:
1 cup dark or milk chocolate chips
1 tbsp sea salt (optional)
1 tsp coconut oil
Roasted Pecan halves (about 4 cups)
4 tbsp butter
Directions:
 Start by roasting your pecans. Preheat your oven to 350 degrees.
Place your pecans on a baking sheet and spread into an even layer.
Melt butter and place on top of pecans and stir to coat evenly.
Bake for about 15 minutes and flip at about 7 minutes.
While the pecans are cooling, melt your chocolate by adding your chips and coconut oil into a microwave safe bowl and microwave for 30 second intervals stirring after each time until smooth.
Dip each pecan into the chocolate and place on a piece of wax paper.
If you wish, top with sea salt.
After the chocolate has set, store in an airtight container.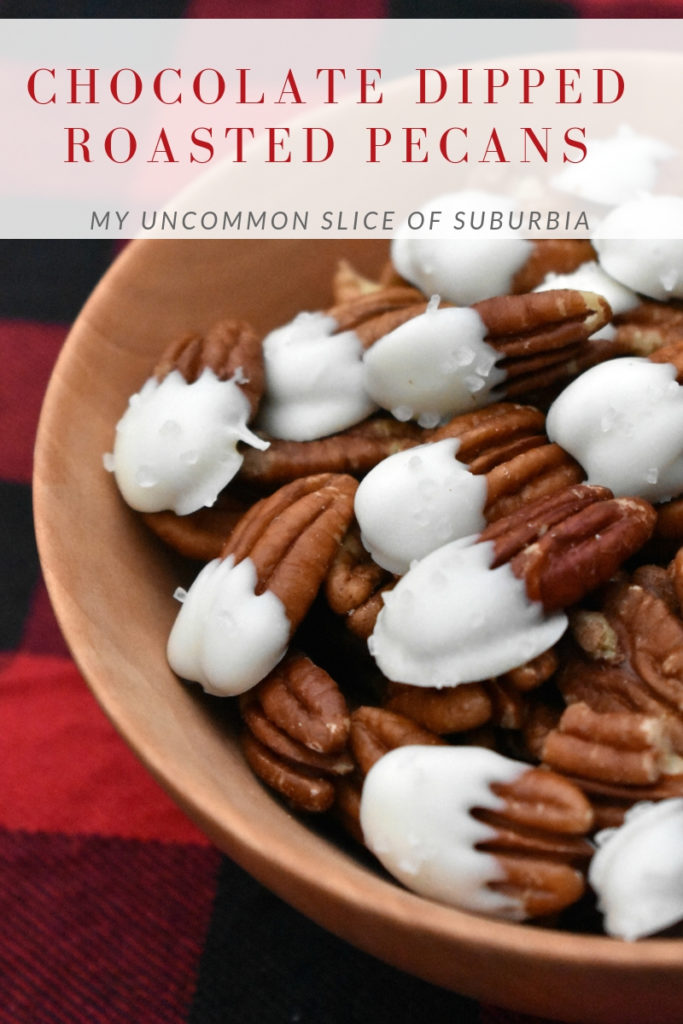 Pecans and chocolate what a great combination.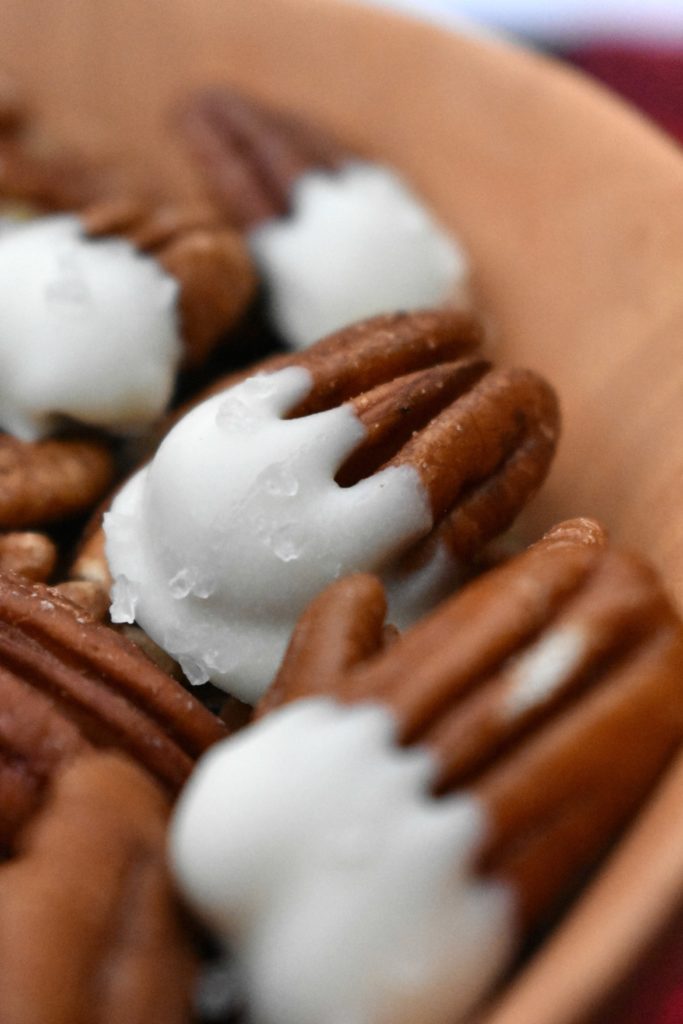 They really couldn't be simpler to make which makes them the perfect little treat everyone will love.
Enjoy
If you love this recipe you might enjoy my candied walnut recipe as well!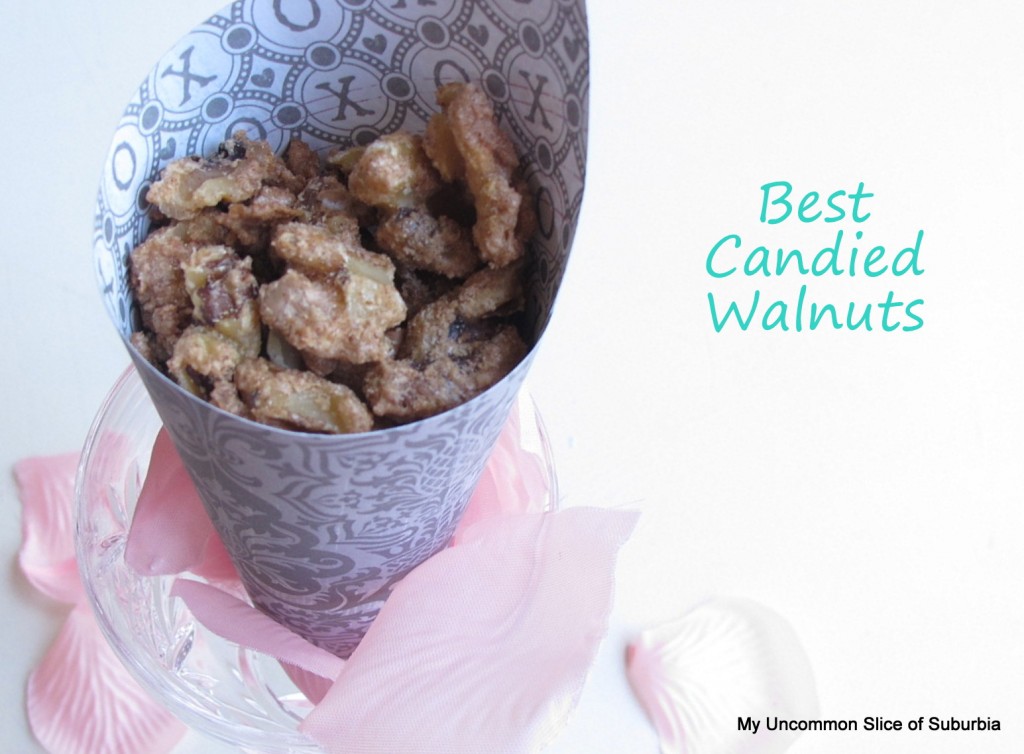 Thank you so much for stopping in today, have a great rest of the week!