Vegetable Macaroni And Cheese
Something about being home all the time, of course, has me cooking 24/7  but craving comfort food as well even in the 80-degree weather. This delicious vegetable macaroni and cheese is prepared with spinach, broccoli, and bell peppers, mixed with heavy cream parmesan and cream cheese. It's so delicious, even the pickiest of eaters will love it!  And let's admit, when it comes to comfort food, mac and cheese will always be at the top of the list.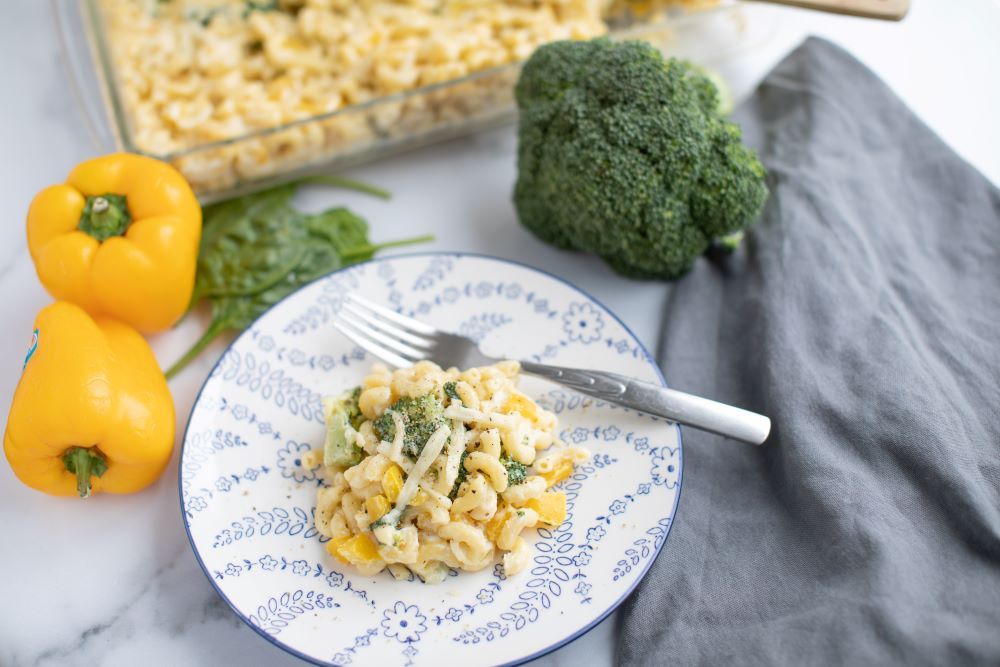 Vegetable Macaroni And Cheese
Yields 10 servings
1 pound elbow macaroni
8 ounces cream cheese
4 tablespoons butter
8 ounces heavy cream
1 tablespoon olive oil
1 cup broccoli, chopped
1 cup yellow bell pepper, diced
2 cup spinach
½ cup + ½ cup freshly grated parmesan, divided (Step 7 & Step 11)
Preheat oven to 350 degrees F.
Prepare a 9×13 baking dish.
Prepare the elbow macaroni, al dente, according to package directions.
Remove and drain the pasta, then set aside.
In a large pot, add the milk, cream cheese, and butter, and allow to heat over medium heat.
Whisk until butter and cream cheese have melted, stirring frequently. *Do not boil*
Remove from heat and stir in 1/2 cup of parmesan, set aside.
In a sauté pan, add olive oil, broccoli, and bell pepper, then heat over medium-high heat until broccoli begins to soften and darken.
Add spinach and cook for about 2 minutes.
Add the veggies and pasta to the large pot with the sauce and mix until well combined.
Pour into the baking dish, top with 1/2 cup parmesan, and cover with foil.
Bake for 15 minutes, then uncover and bake an additional 5 minutes or until parmesan melts.
Serve and enjoy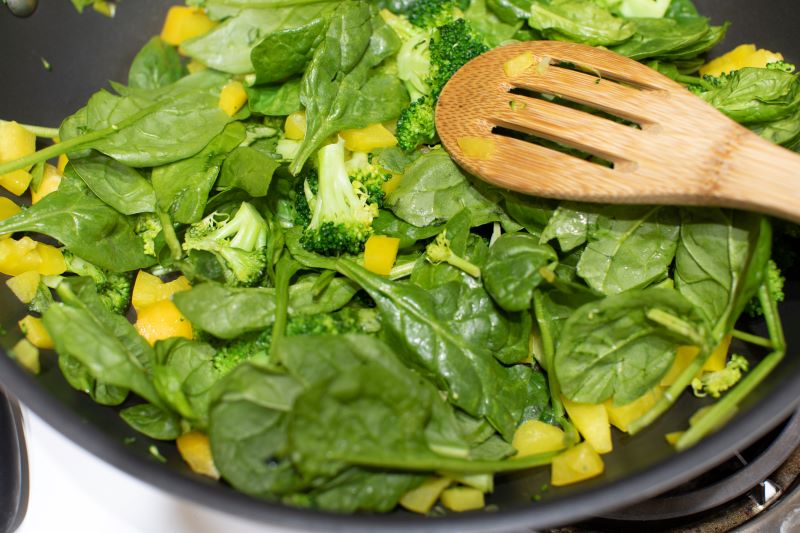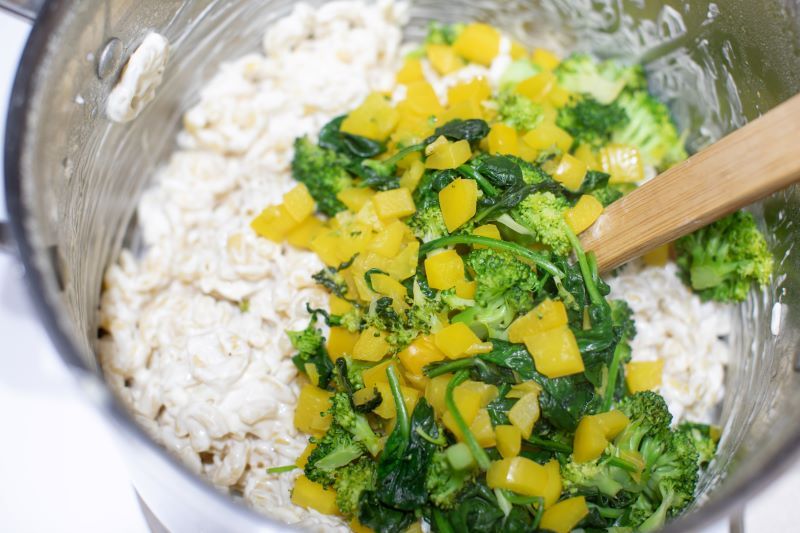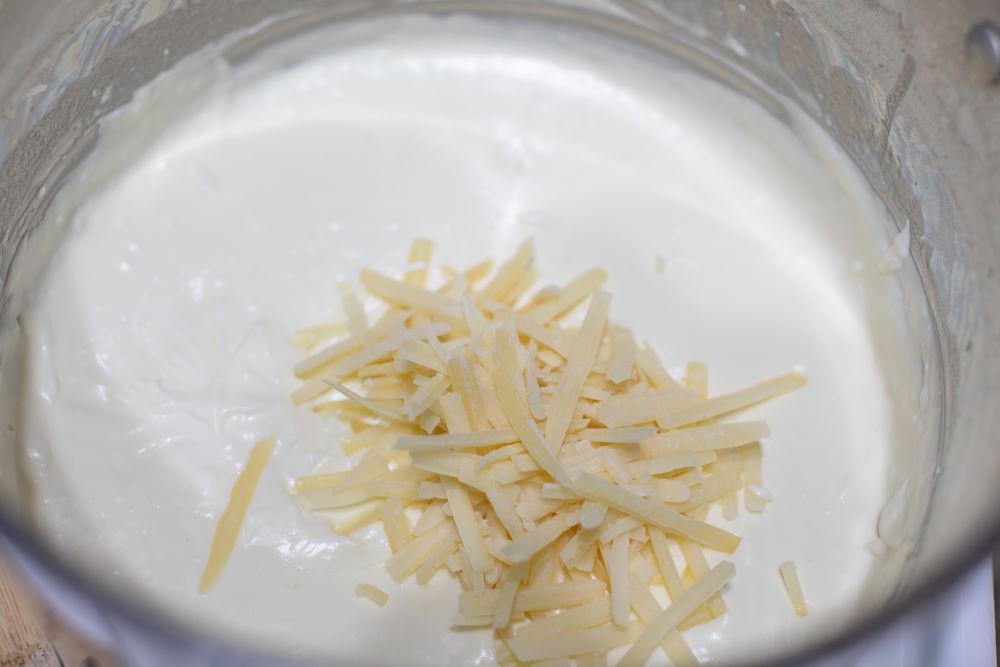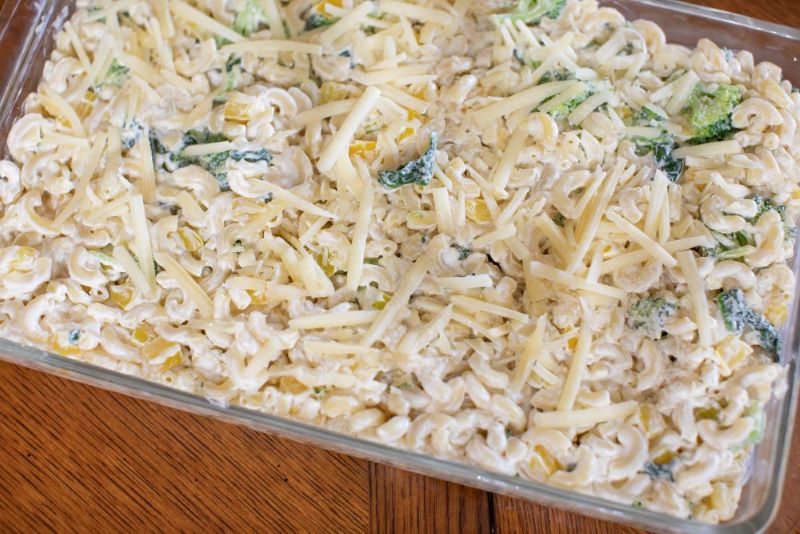 Vegetables and pasta, the best of both worlds.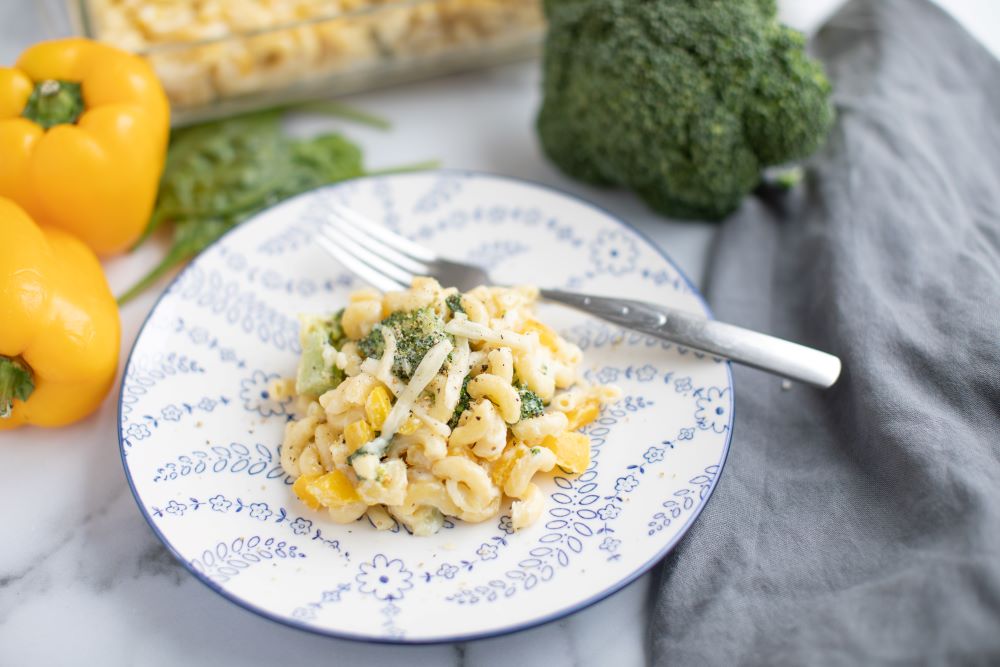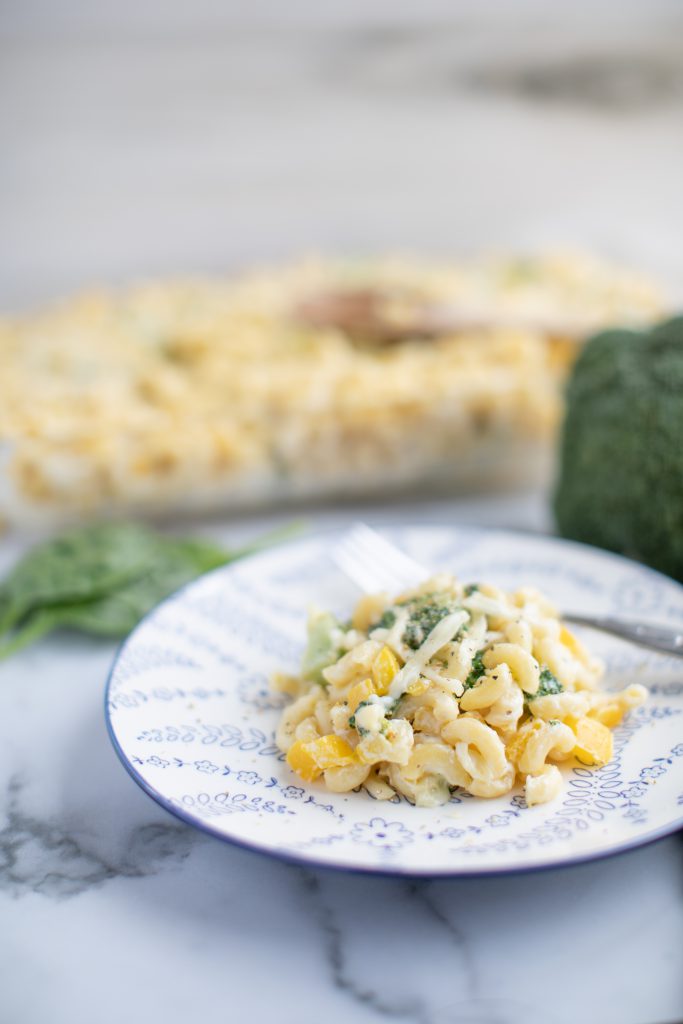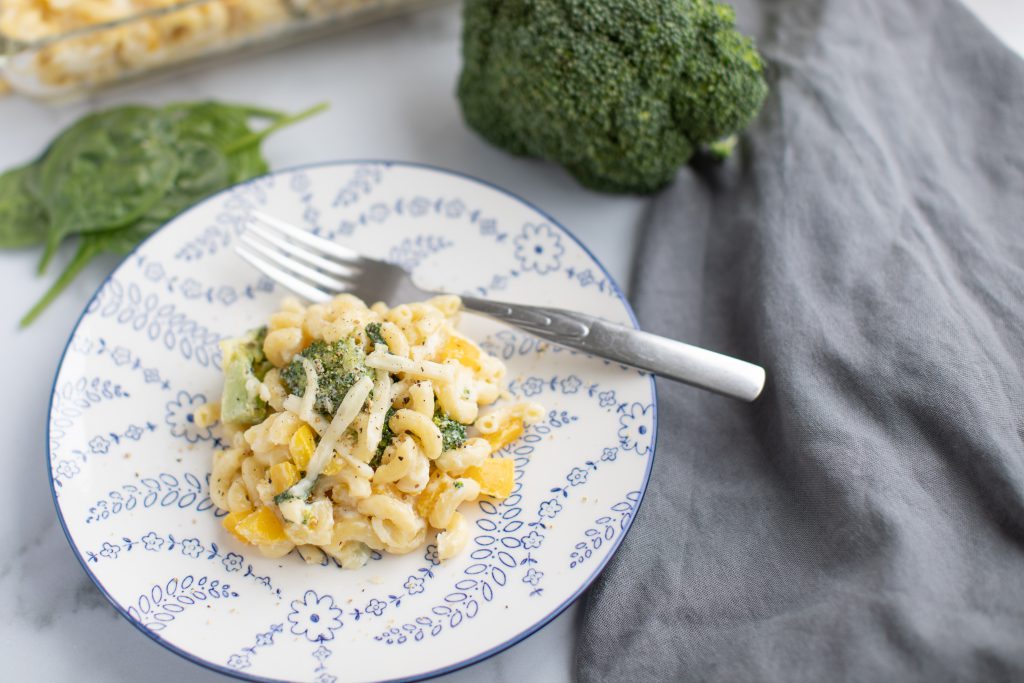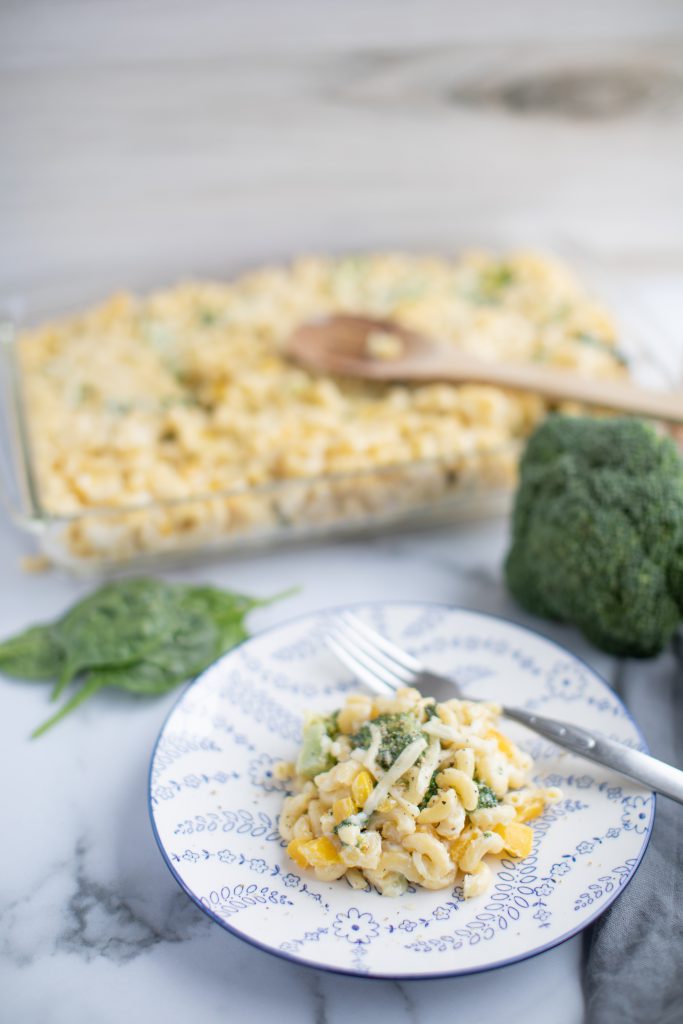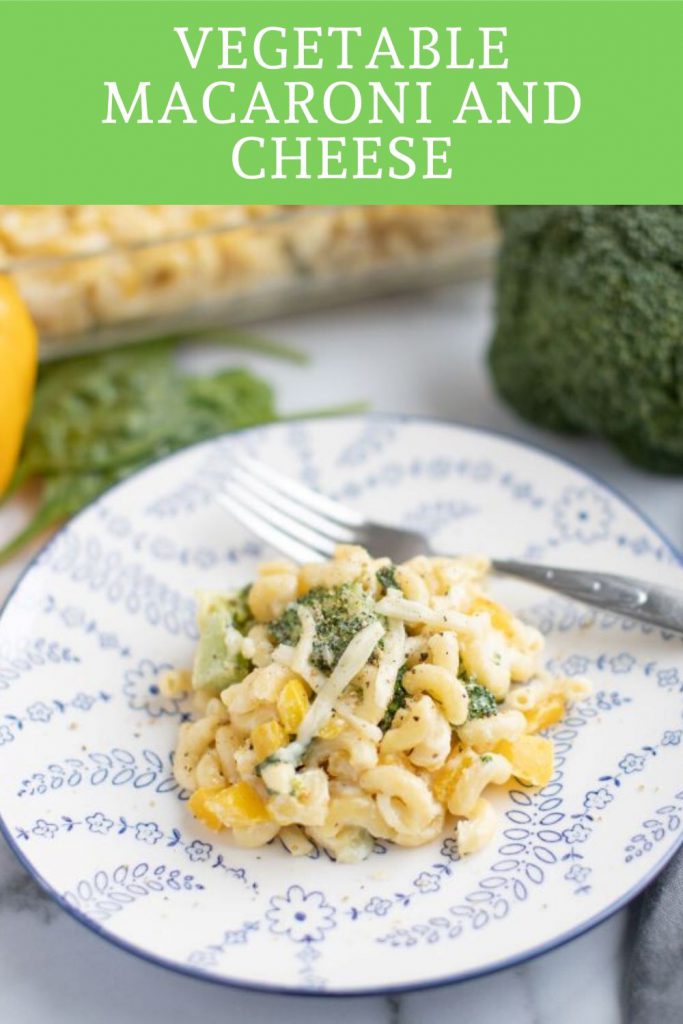 Thank you so much for stopping in today, I hope everyone is staying well!