White Chocolate Strawberry Ghosts
Indulge in the spooktacular sweetness of White Chocolate Strawberry Ghosts! These hauntingly delicious treats feature plump, juicy strawberries dipped in creamy white chocolate, and transformed into adorable ghostly figures. Perfect for Halloween parties or a ghoulishly delightful snack.
They are super fun, easy-to-do and will be the hit of the Halloween party.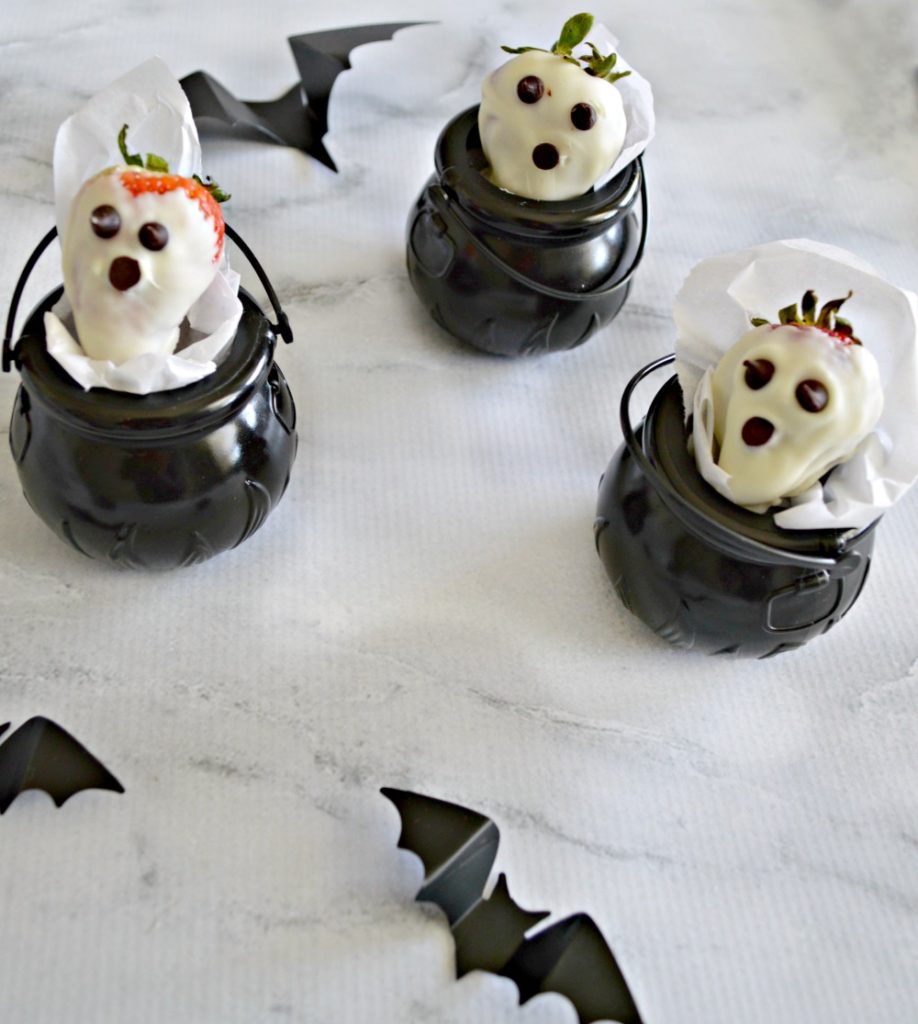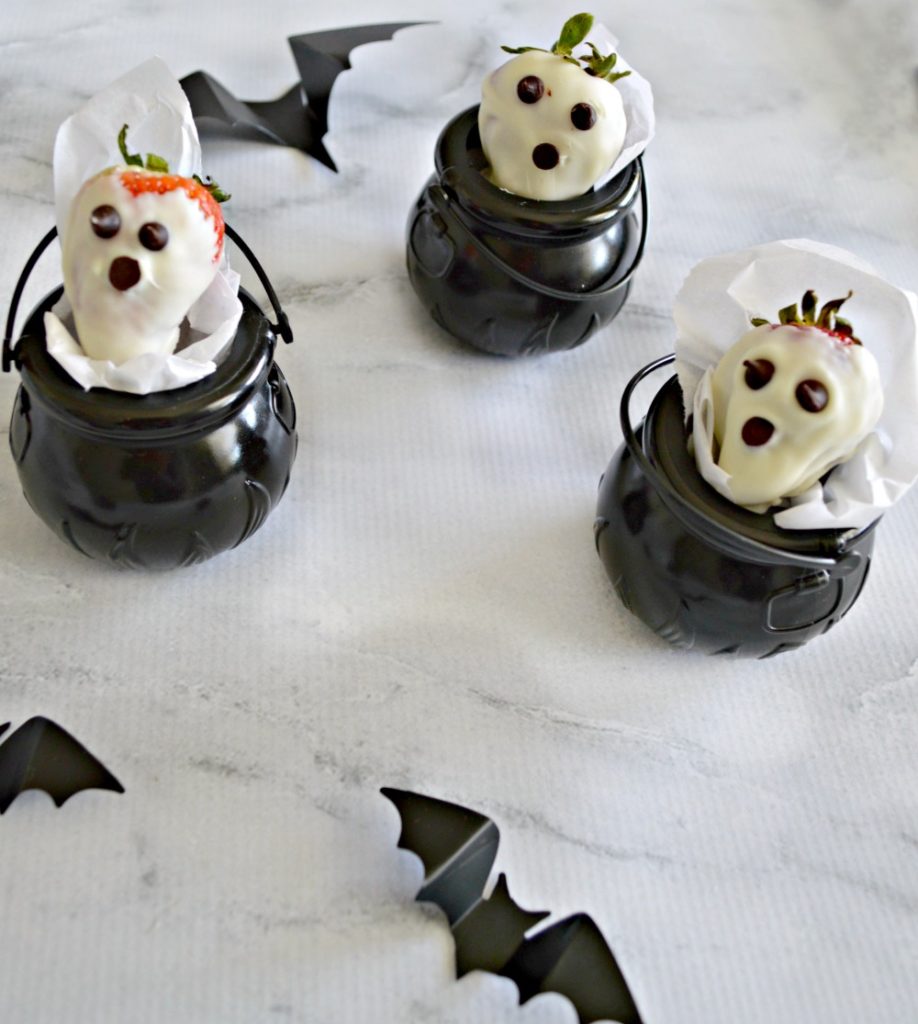 Ingredients
1 (16 oz) package Ghirardelli Chocolate Melting Wafers or you could used white chocolate chips mixed with coconut oil
24 Fresh strawberries
Mini chocolate chips
Instructions
Melt Ghirardelli Chocolate Melting Wafers according to directions on package.
Dip strawberries in melted chocolate, remove and allow the excess coating to pour off. If you are fancy you can try to create a "tail" of the ghost.
Place a large piece of wax or parchment paper on a flat surface and set the strawberries on the paper to dry.
Immediately place two mini chocolate chips on for the eyes. For the mouth, place the bottom side of the chocolate chip  facing up.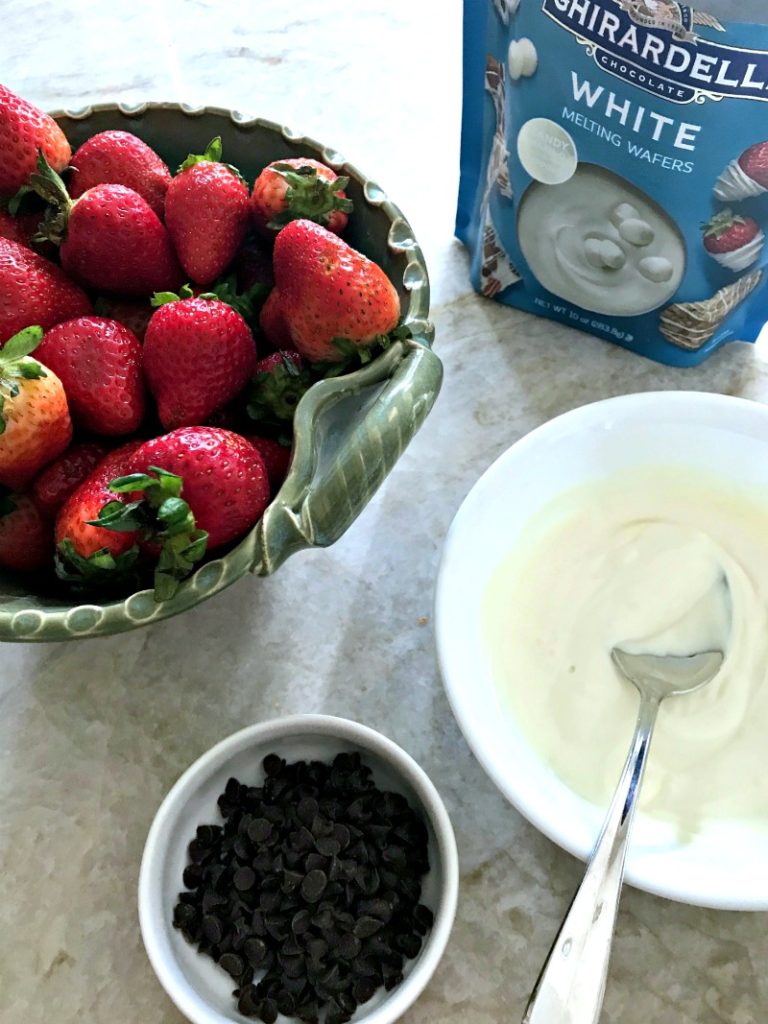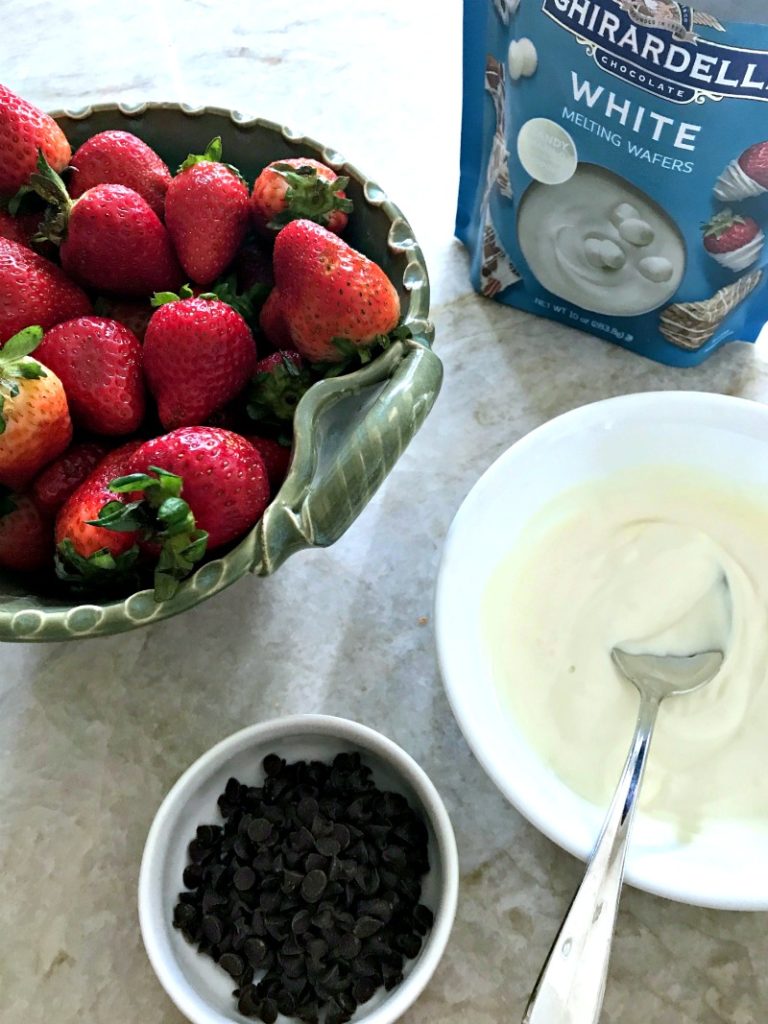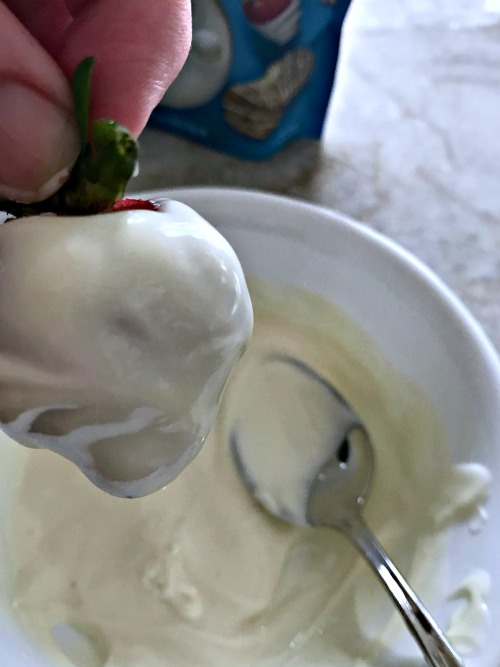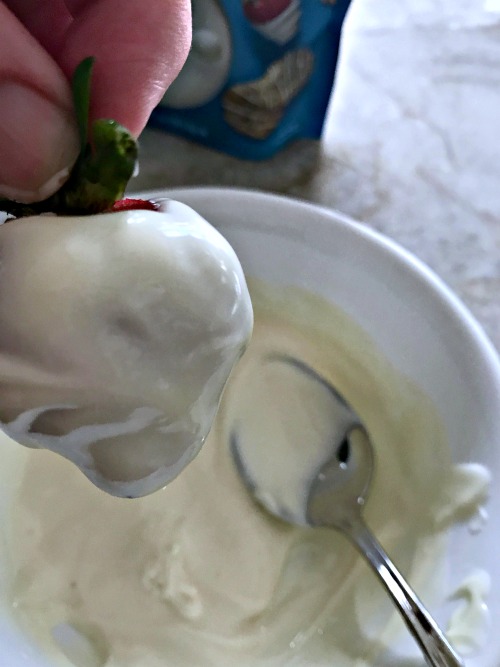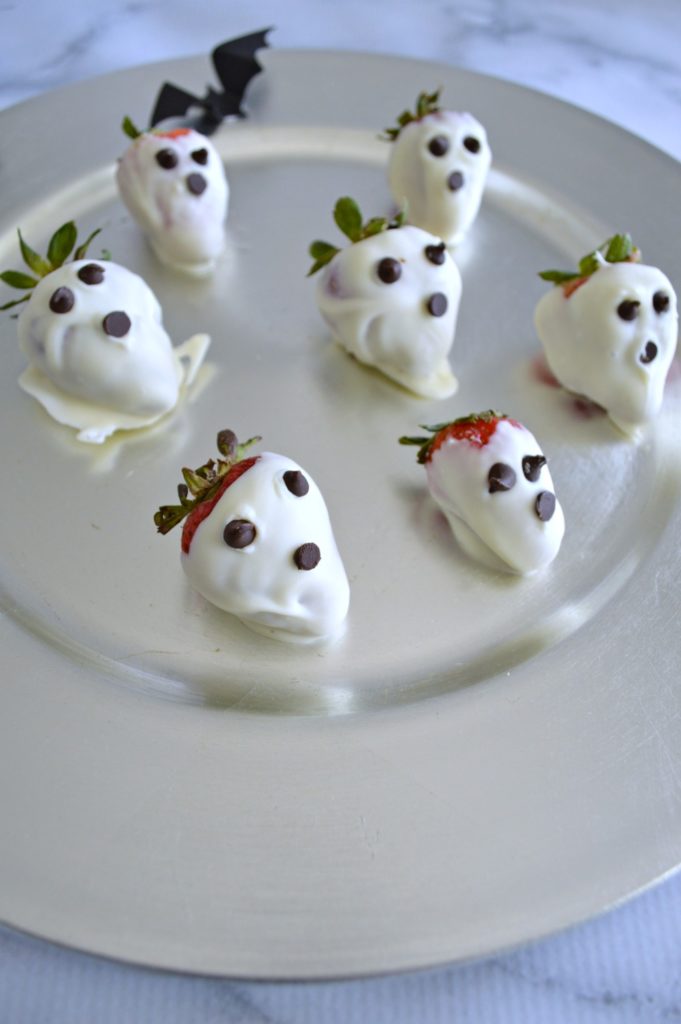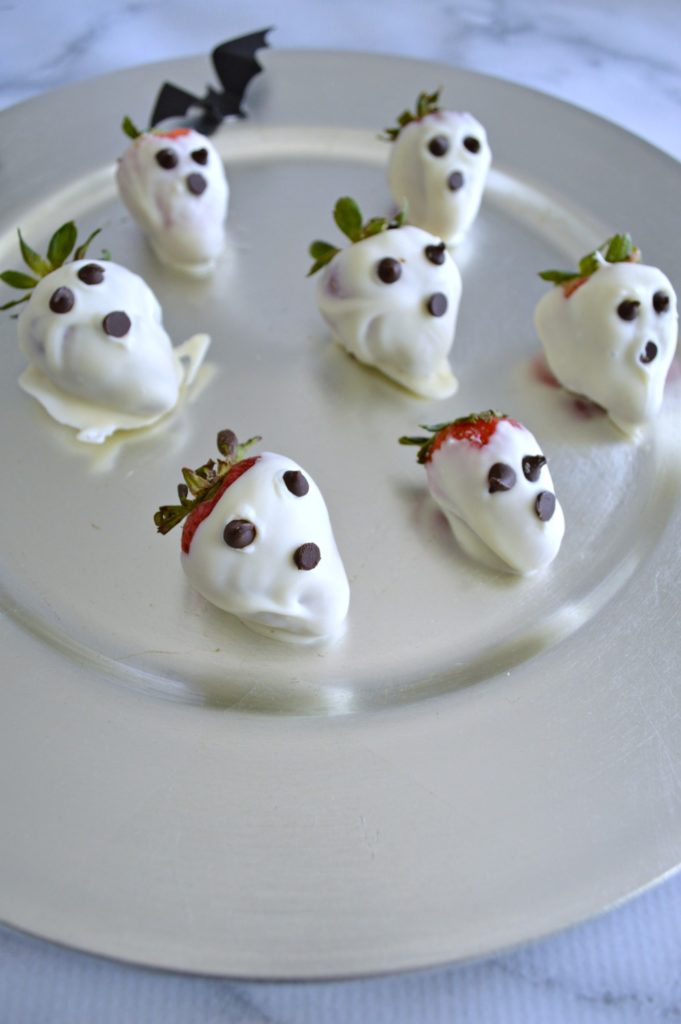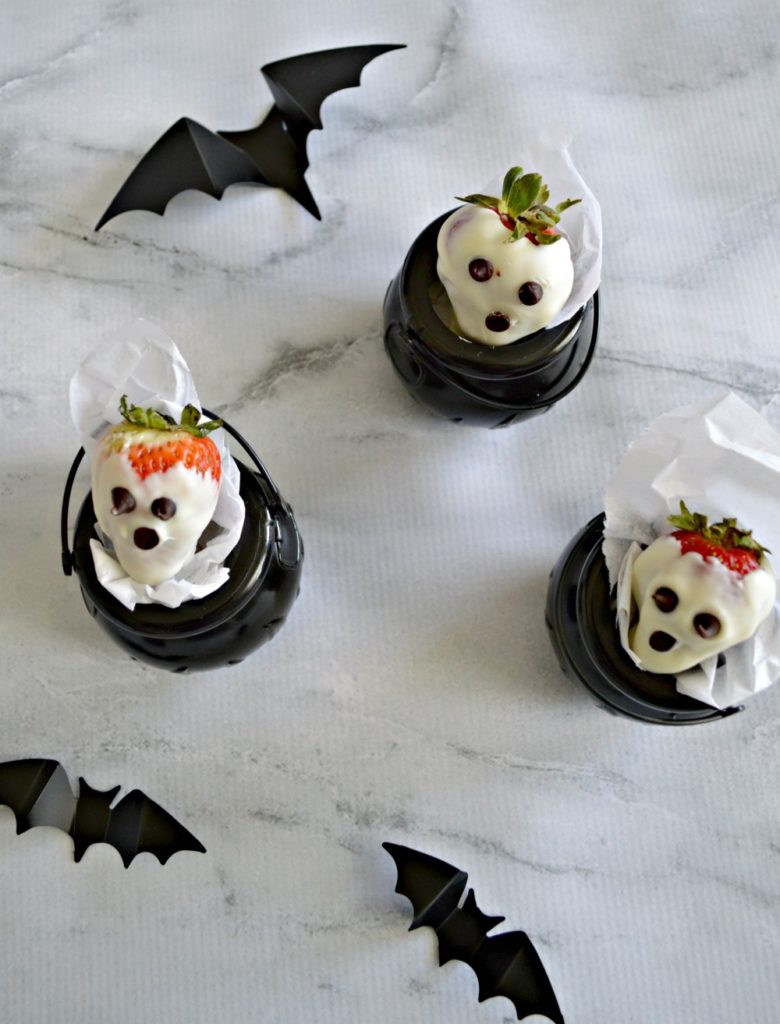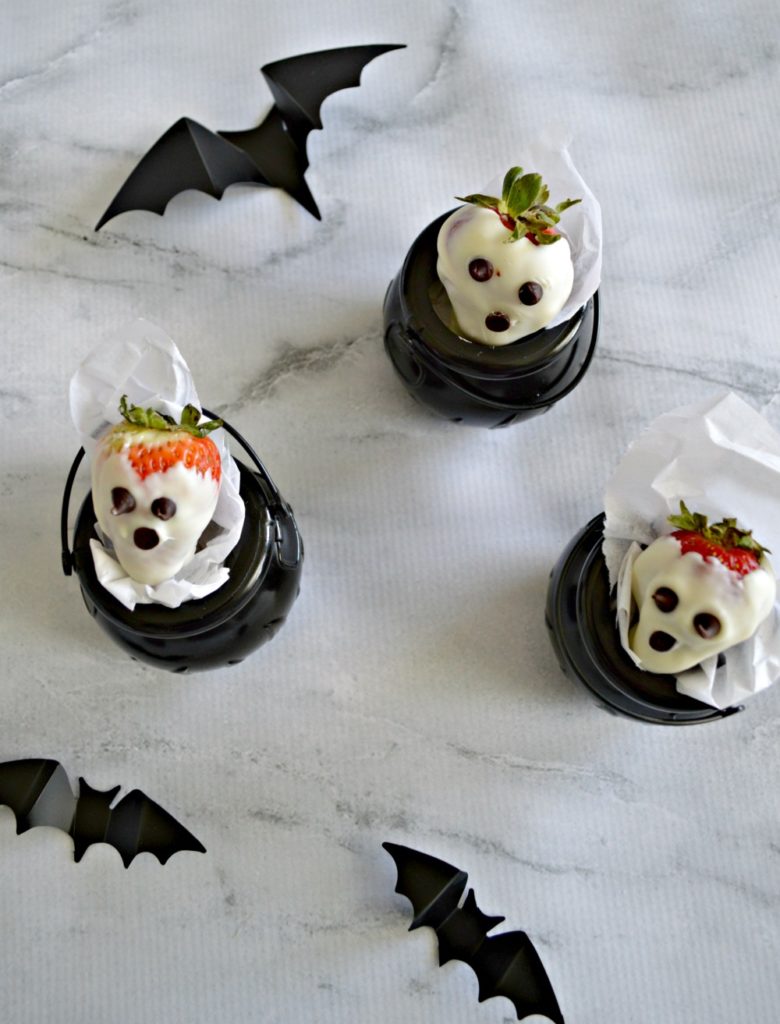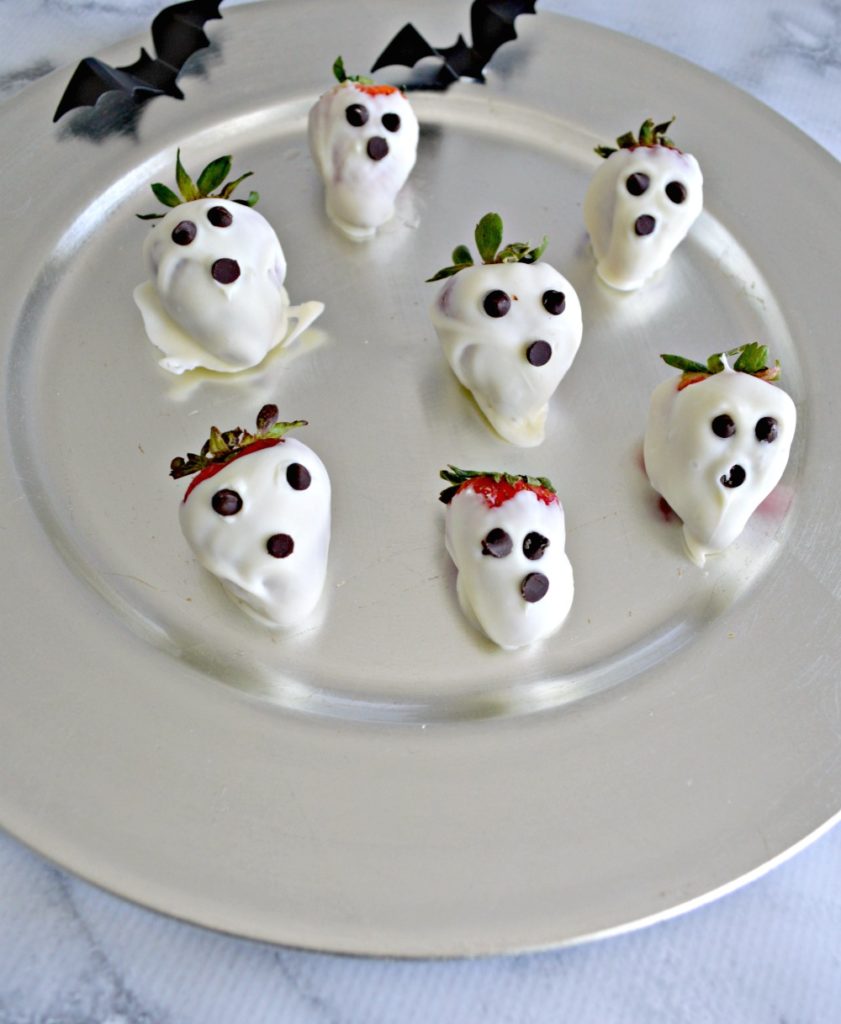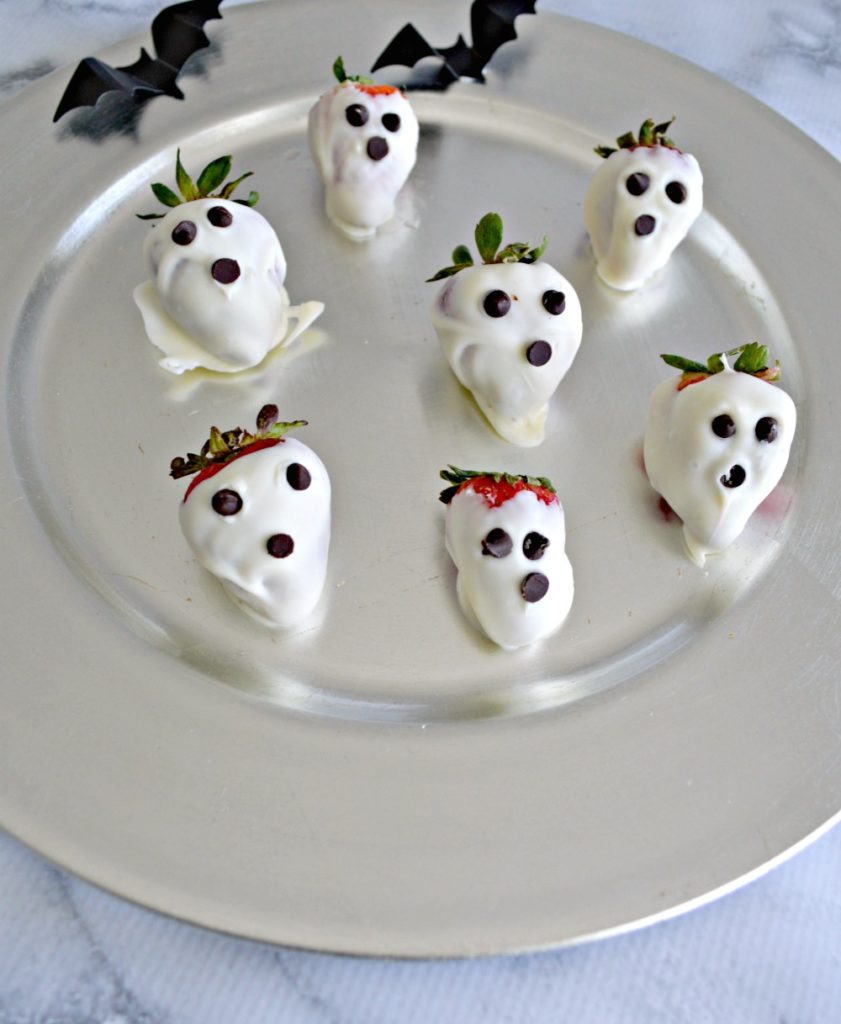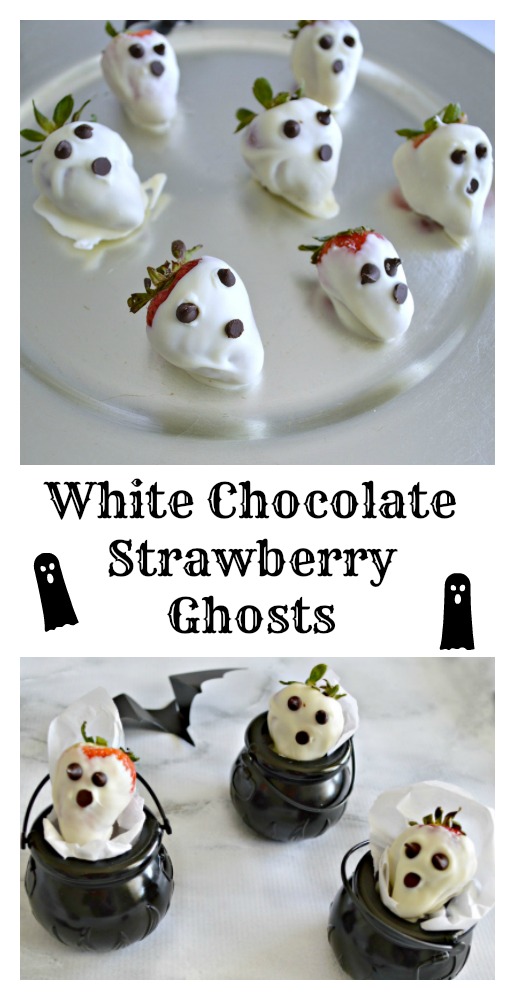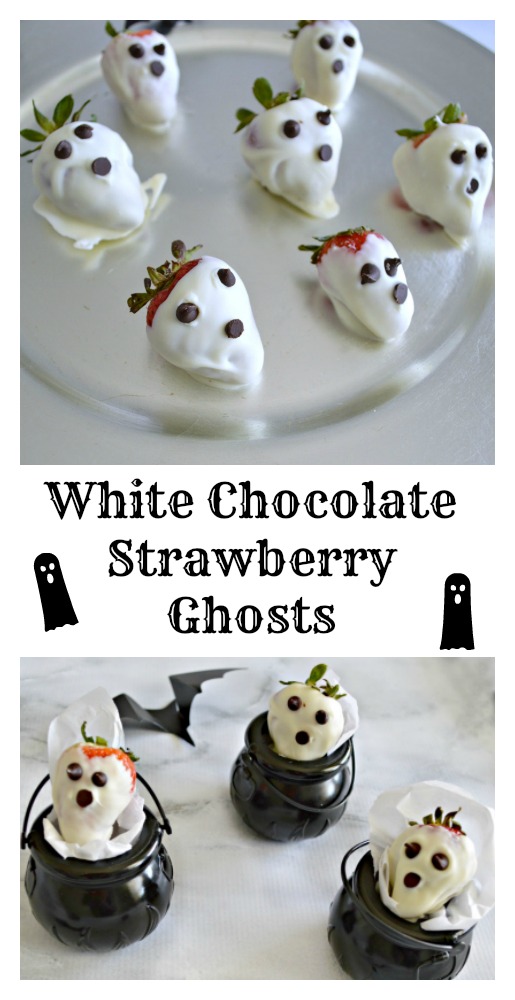 Get the kids involved and have fun making these spooky ghosts!