Broccoli Cheese Soup Recipe
Ah, fall, the temperatures have finally cooled down enough outside (during the evening)  to warrant making some delicious broccoli cheese soup!
This is super easy to make and even our boys love it!  I have made this soup to be vegetarian however, you are more then welcome to substitute the vegetable broth with chicken broth.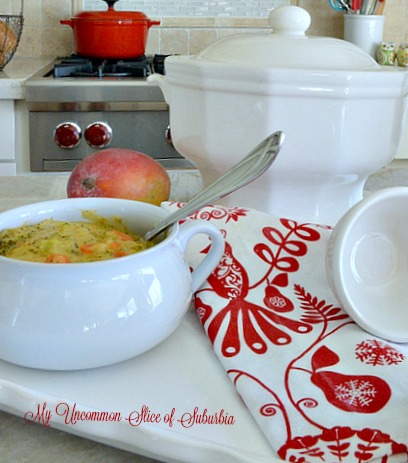 INGREDIENTS:
1 tablespoon + 4 tablespoons unsalted butter, divided
1 medium sweet yellow onion, diced
1 clove garlic, peeled and minced
1/4 cup all-purpose flour
2 cups low-sodium vegetable stock
2 cups fat-free half-and-half
2 to 3 cups broccoli florets, diced into bite-size pieces
2 large carrots, trimmed, peeled, and sliced into very thin rounds
Salt and Pepper to taste
1/2 teaspoon smoked paprika
pinch cayenne pepper
2 1/2 cups grated extra-sharp cheddar cheese
DIRECTIONS:
In a small saucepan, sauté 1 tablespoon butter and the diced onion until the onion is translucent, about 4 minutes.
Add the garlic and cook about 30 seconds, stirring constantly. Remove from heat and set pan aside.
In a large pot add 4 tablespoons butter, flour, and cook over medium heat for about 5 minutes, whisking constantly, until flour is thickened.
Slowly add the vegetable stock and half and half  whisking constantly.
Allow mixture to simmer over low heat for about 15 to 20 minutes until it has thickened some.
Add the broccoli, carrots, onion and garlic you previously set aside.
Add the salt, pepper, paprika and cayenne and stir.
Allow soup to simmer over low heat for about 20 to 25 minutes, or until it has reduced and thickened some.
I use my immersion blender at this point to smooth the soup just a bit, this is completely optional, all depends on how you like the consistency of your soup.
Add the cheese and stir until melted.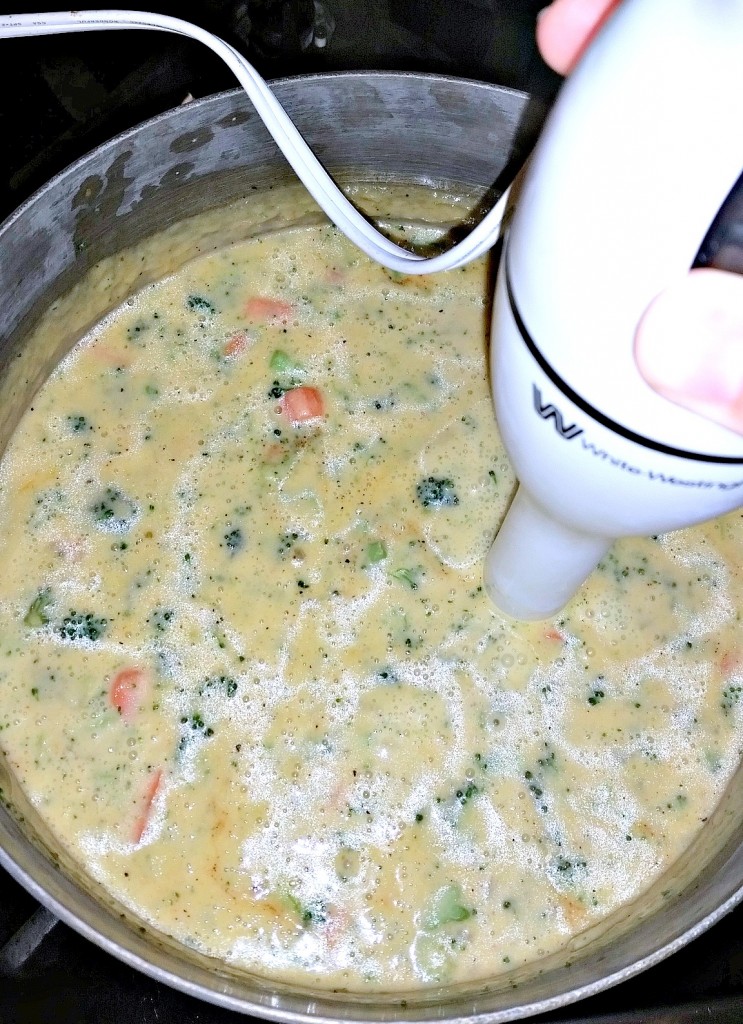 Garnish with all of your favorite toppings; cheese, bacon, croutons.
This makes about 6 cups, I can feed our family of 5 and have leftovers.  Cook time is about an hour.
Did you know broccoli is a super food?  Here you can read about all the healthy benefits of broccoli!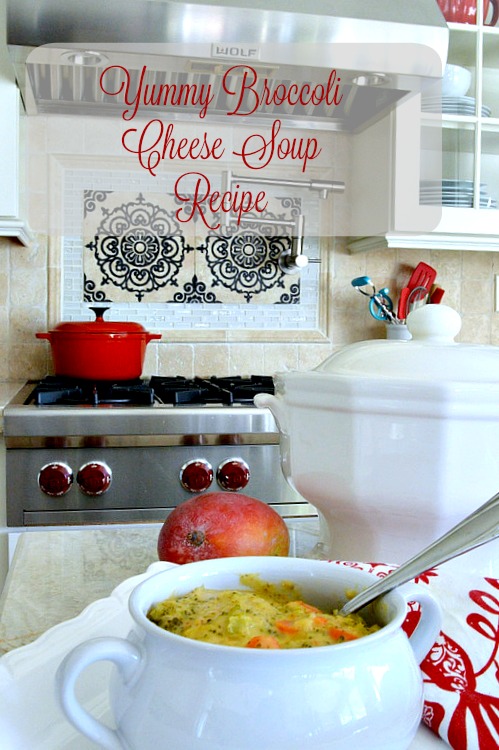 You can find my soup's on printable and DIY soup bar here.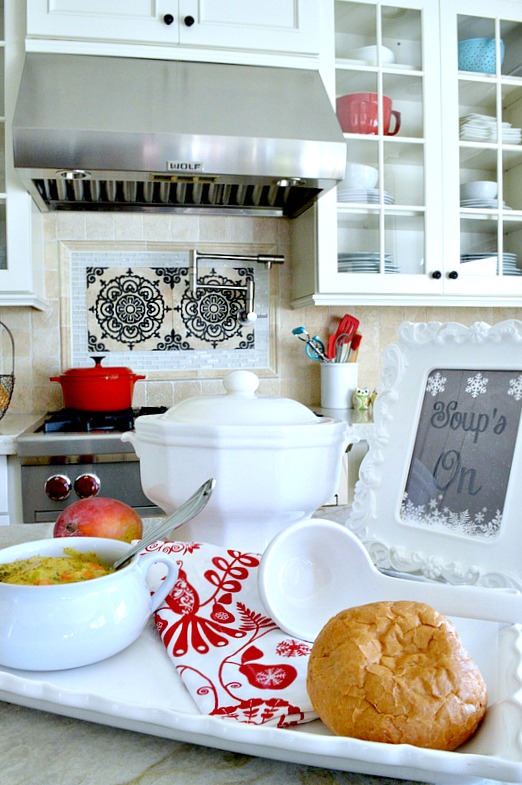 Thanks so much for stopping by!