The part of the garage that we converted into the mud/craft/playroom used to be a modified tandem garage. Because this room used to be part of the garage, it has many ugly protruding items, not to mention the cement floors that come up 4 inches on the wall.  It's been a bit tricky getting around it all but this is what we came up with! Because we did this DIY, like the wall unit,  it was done on a huge budget!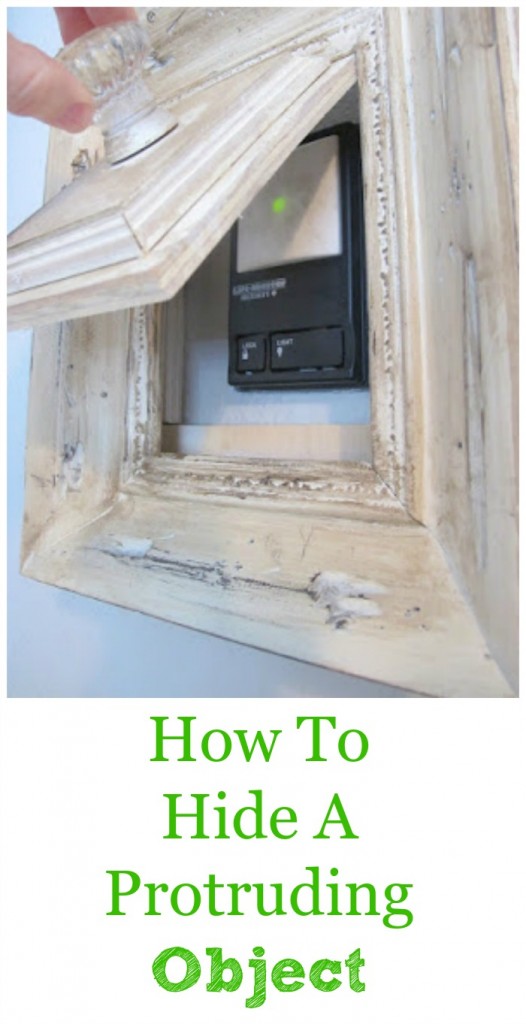 $1 frame from a garage sale
Some hardware sitting around in the garage
Built the back of the frame out with scrap wood
A little bit of stain to distress the frame
When you hit the crystal knob the black thing in the back pushes on the garage door opener!
Or we can just open it to get to the button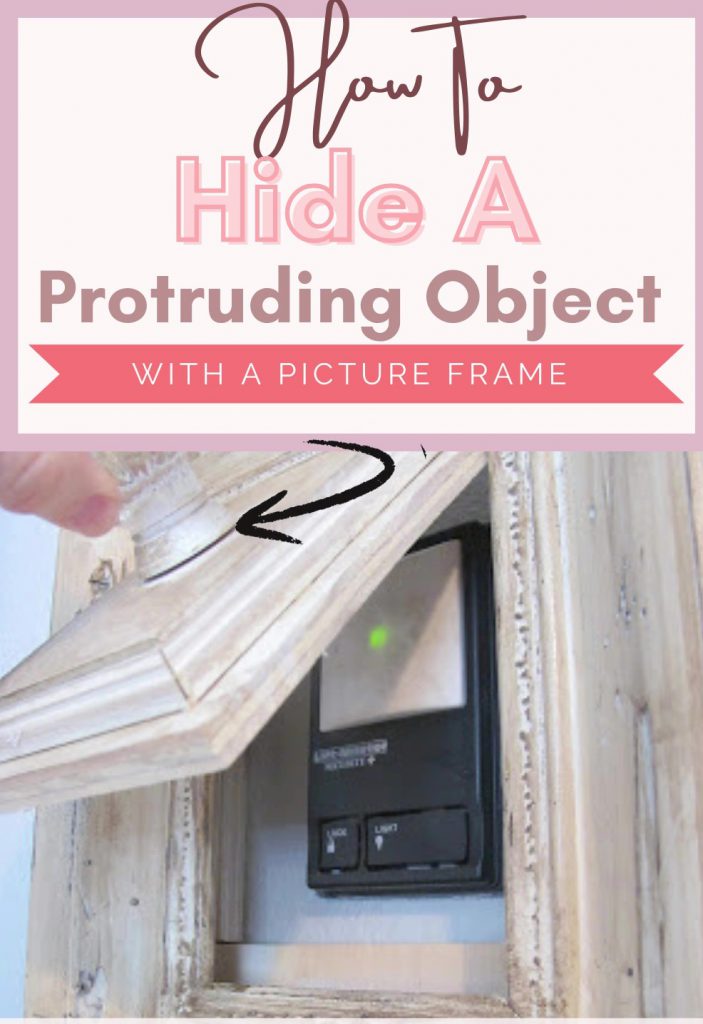 Have a wonderful day, t
hanks for stopping by.
Here are some other area's of the tandem garage we converted