I bet you thought the day would never come where the mudroom wall unit was complete.
To be honest, I didn't either, considering we started this January 1st!  This whole piece started with 2 bookshelves from Ikea and transpired from there,  I have the full tutorial for you below!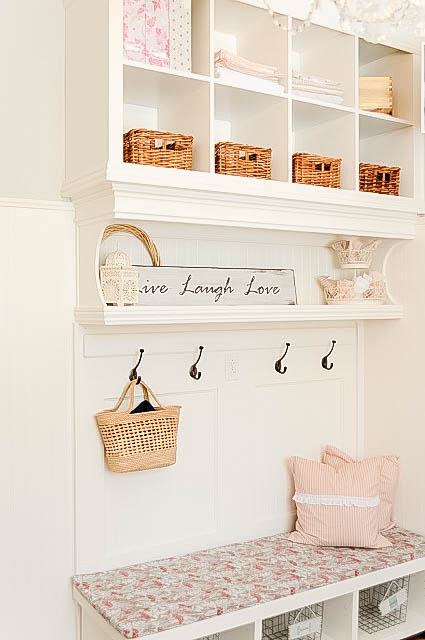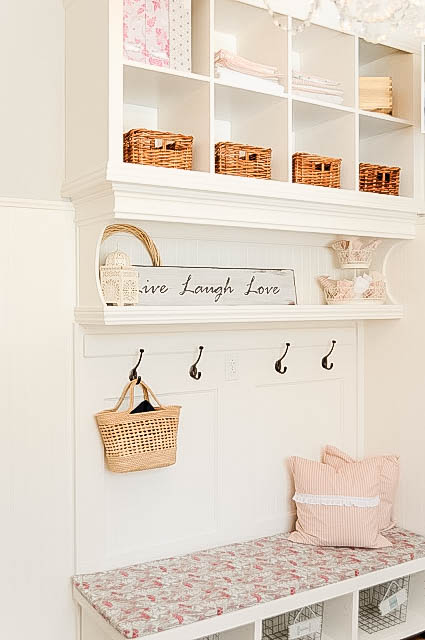 ~Here is what the wall looked like before~
The first thing we did was paint the bookshelves.  We purchased one of the bookshelves on craigslist and the other we found for FREE!
How we painted the bookshelves:
Supplies:
Oil based primer
Swiss Coffee semi gloss paint
Heavy duty cleaner
Assorted Sandpaper
3M Sanding Sponge
Wood Filler
Painters Masking Tape
Painter's Acrylic Latex Caulk
All-Purpose Tack Cloth
Plastic Drop Cloth
Foam Mini Roller
Angle Trim Brush
Putty Knife
 Directions
If you see any gaps or dings fill them with wood filler.
Degrease everything, Tsp is a great degreaser as is vinegar and hot water.
Sand everything I used an electric sander with medium grit (80 or 100).
Prime with an oil based primer. Foam rollers will give you the look as though your cabinets have been sprayed.
Lightly sand

 Caulk away, it will hide all imperfections.
Paint your desired color using a foam roller or spray them.

NOTE: Latex paint will adhere perfectly to oil-based primer. Latex primer over oil paint will not work at all.
Let it dry, buff out any drips and give it another coat.


Next, my husband began building the unit with scrap wood we had laying around.




Add the bookshelf above
Add box above bookshelf to make it look like a heightened cabinet.
We did this in the kitchen.





Lots of trim makes everything pretty!
Finish it off with a fresh coat of paint!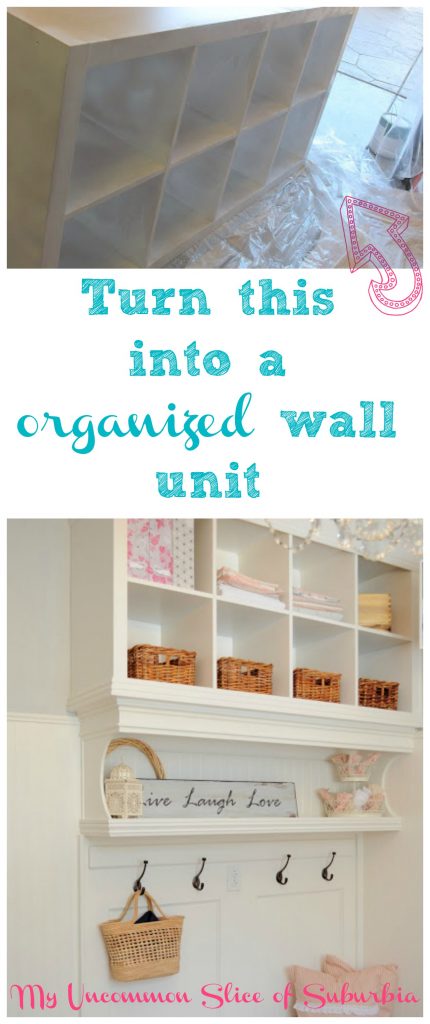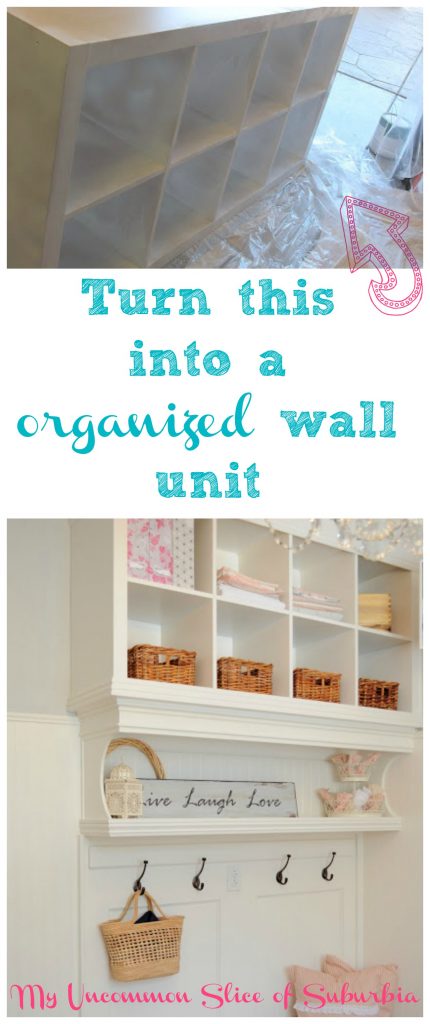 Considering the kitchen took us 5 years, this is pretty fast for us!
I'll be posting pictures of the whole room on Monday!
Hope your weekend is fabulous!