How to Make A Bowl Out Of A Vinyl Record
Don't toss out your old vinyl records, you can easily turn old, unwanted vinyl records into unique bowls. All you need is a vinyl record, heat resistant bowl, cookie sheet, oven mitts and of course a oven and a few minutes of free time. 
My brother came over last week and handed me a beautiful bowl filled with succulents. Since he is always making things from scratch I asked him how he made it,  I couldn't believe he made it out of a vinyl record!  He quickly reminded me we used to make them all the time as kids, for the life of me I can not remember.  In my defense, my brothers and I have a huge age gap between us, so when they were teens making bowls out of records I was just a little toddler getting into trouble.  So a huge thanks to my amazing brother for giving me this idea!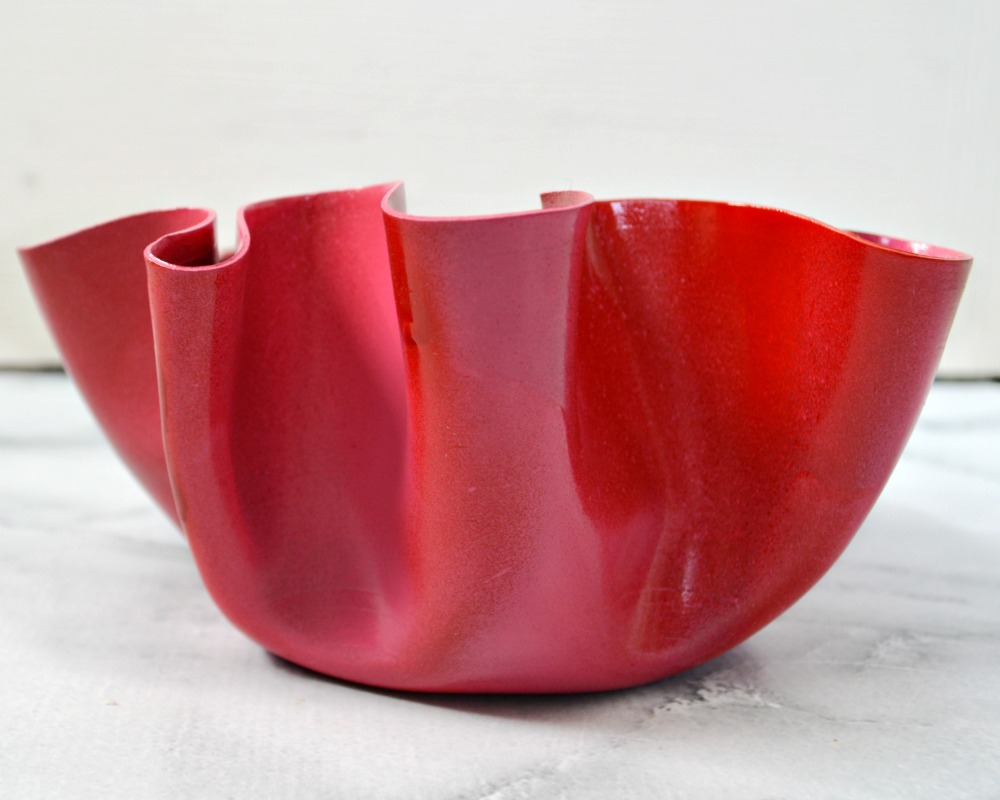 Over the weekend I stopped by our local Good Will store hoping I could find a record since I donated all of mine years and years ago.  To my surprise, they had hundreds of them, each for $1.99.  If I had the time I would have sat on the floor and gone through them one by one but I only had a few minutes.  I was lucky enough to quickly find Frankie Laine, It brought back memories of my beautiful mom playing his music when she was cooking in the kitchen, the song "I Believe" was one of her favorites.
Amazon links listed below
Supplies
Directions:
Make sure you have adequate ventilation for this project — melting vinyl can produce harmful fumes.
Wash both sides of the record with soap, rinse, and dry it with a lint-free cloth. This removes any lint, pet hair, or other debris that may stick to the record after melting.
You will want to pick an oven-safe bowl that is about the shape and size that you want your bowl to be.
Preheat the oven to 200 degrees (do not set the oven any higher then 200 or toxic fumes could be released)
Stack the bowl on top of the cookie sheet, place the record centered on top. . The side of the record placed directly on top of the bowl will become the inside of the vinyl bowl.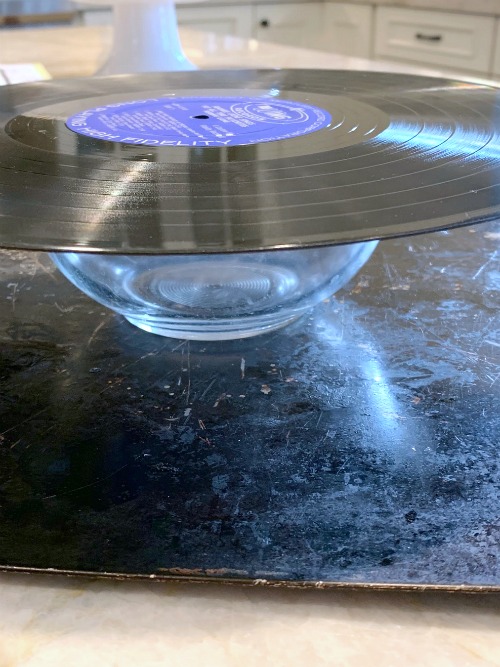 Place in oven for about 8-10 minutes.
Using oven mitts, take the bowl, and cookie sheet and record out of the oven.  Take the record off of the bowl and start shaping it by bending and pinching until you get the look you want.  You will need to work quickly before it hardens.  *this is what the record will look like when it's ready to be pulled out of the oven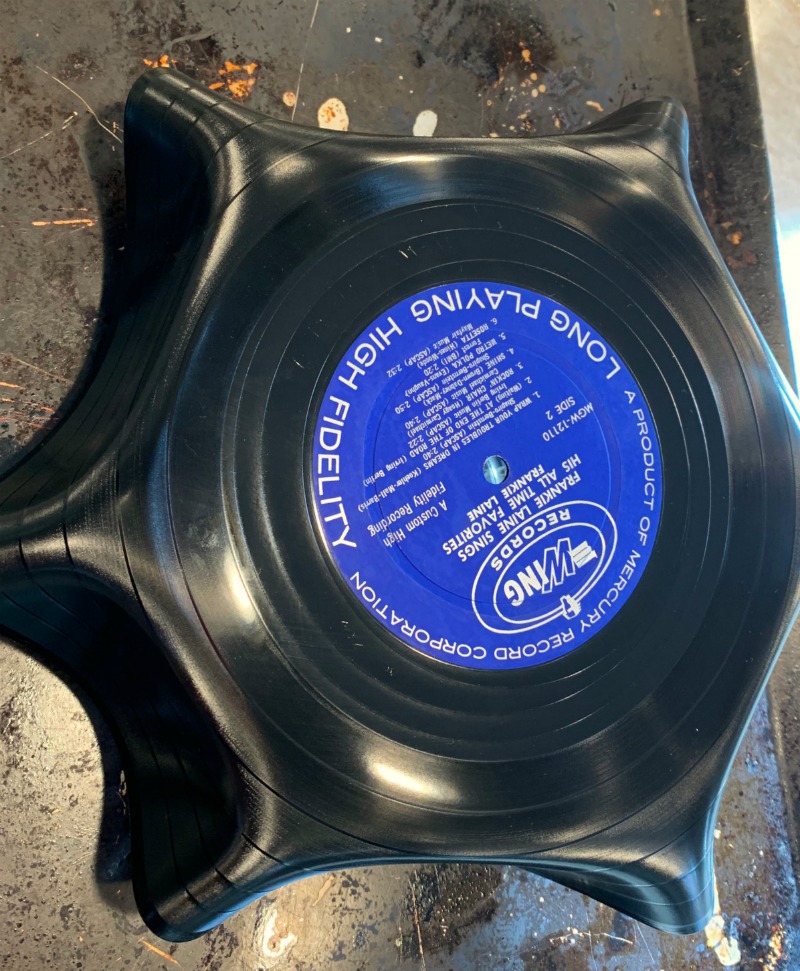 You can use the inside of another bowl to help with forming the edges, just place the record inside.
You can always place it back in the oven to soften it up again for a few minutes if you don't like the results  ( I might have done this twice)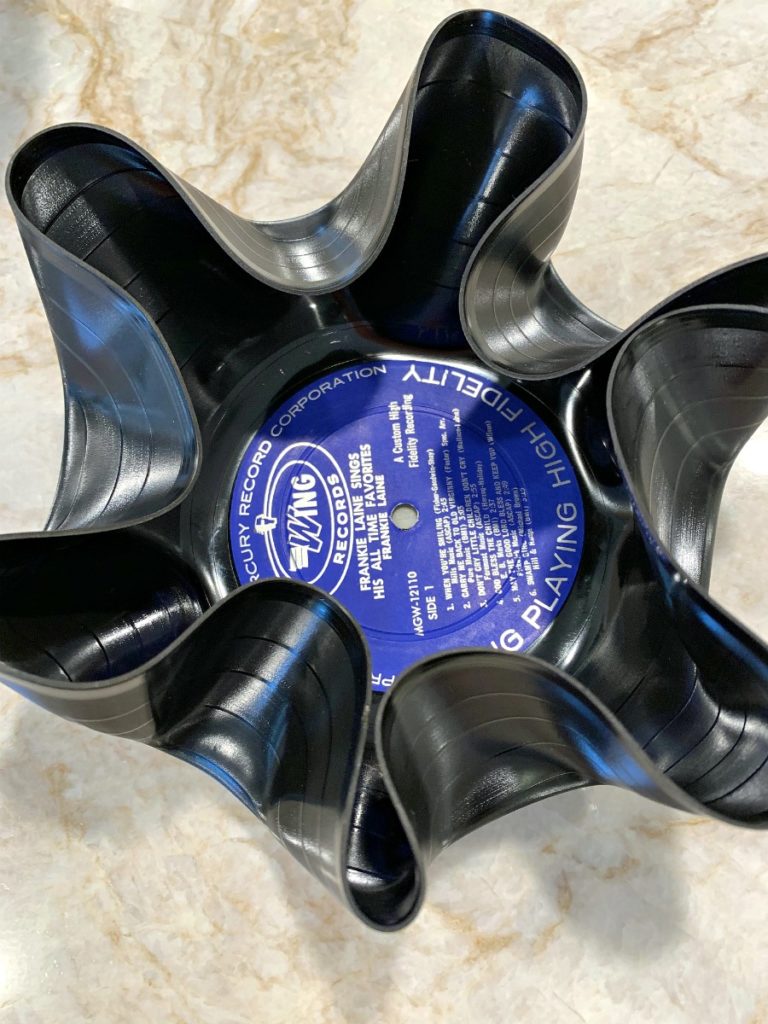 Leave the album black or have a little fun with paint, I spray-painted mine for a pop of color!  I simply layered red and pink spray paint, I did not let coats dry in between each spray so they would mix.  You can use these as decorative bowls,  a catch-all for keys, jewelry, junk, or make a beautiful planter out of it.
*Note I would not put any type of food in the bowl especially if you have spray-painted it.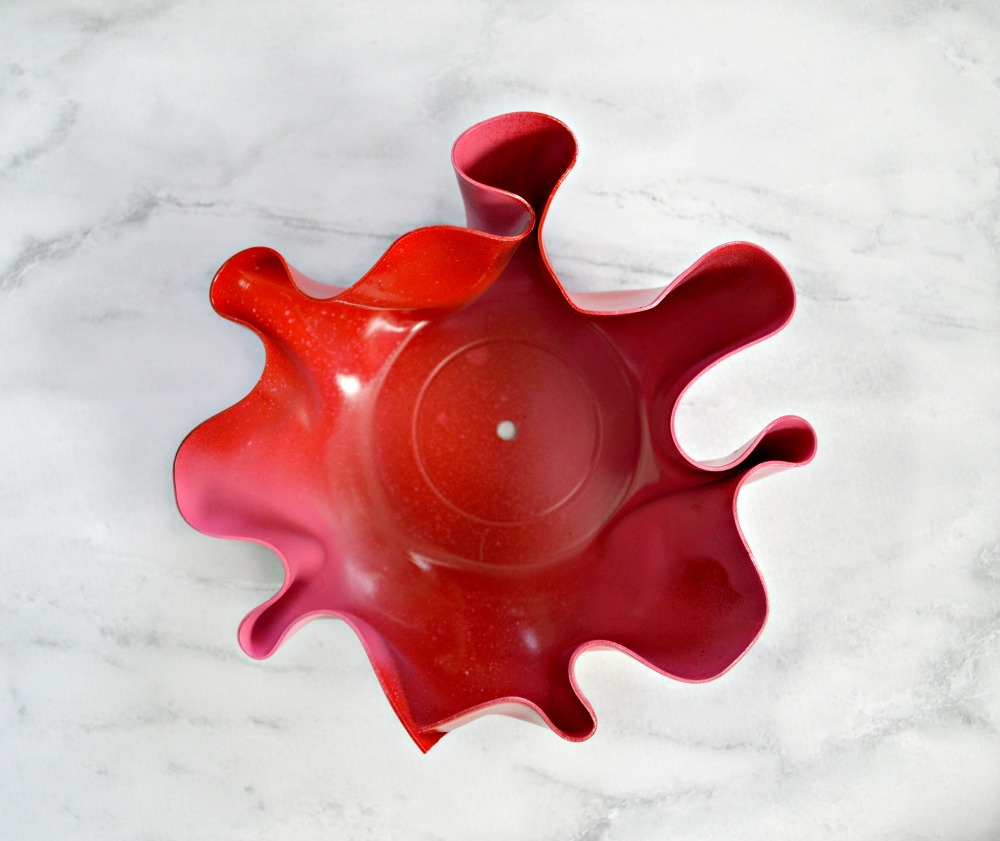 It almost reminds me of a beautiful clam shell.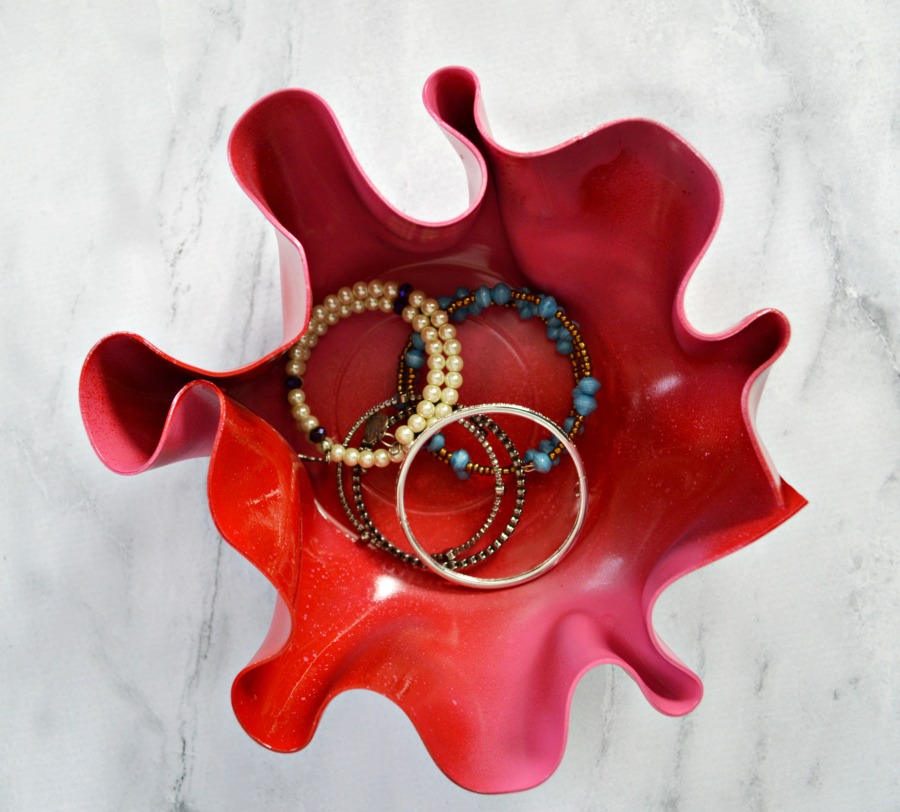 Here is the succulent planter my brother made, isn't it gorgeous!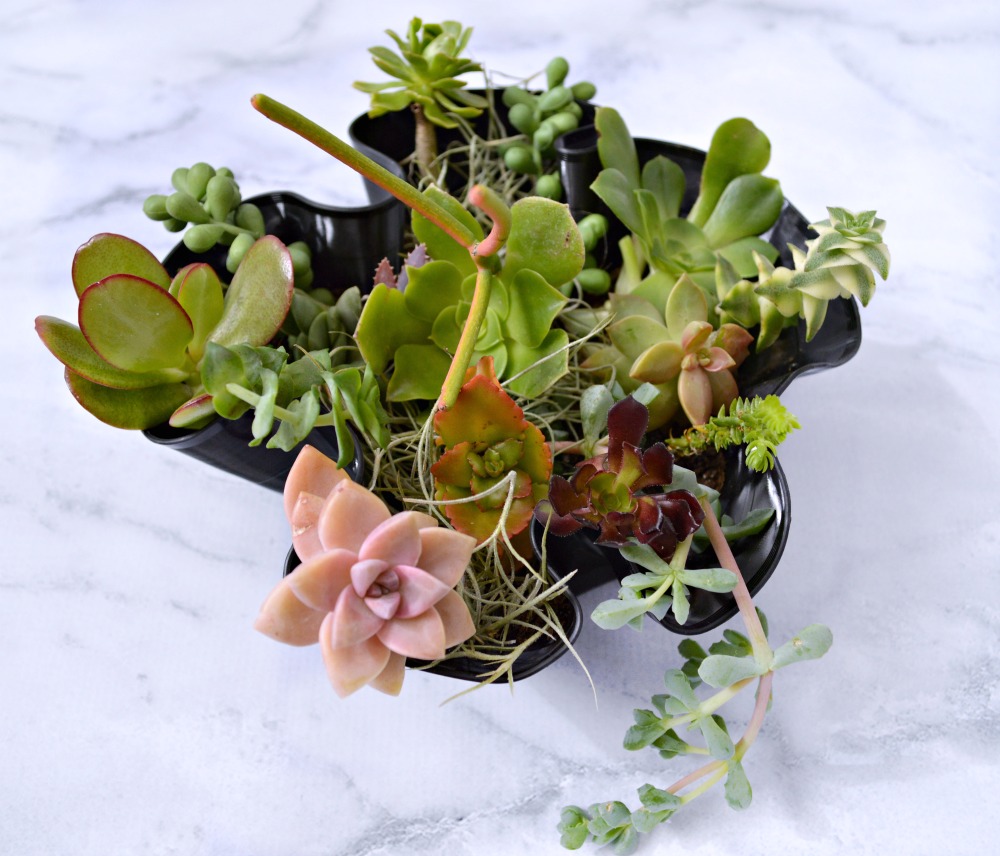 I can spritz the plants with water about once a week and if it ever needs extra water it has a hole at the bottom for drainage!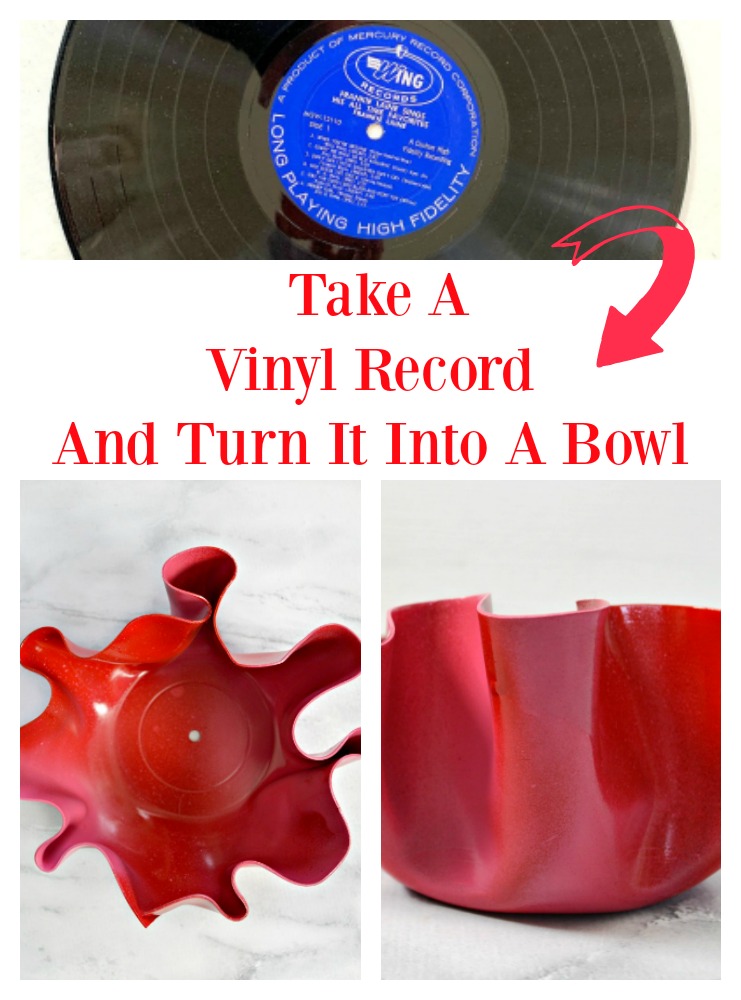 Have fun with them, you really can't go wrong or make a mistake, they would make such a fun and funky gift as well.
Time to check out all the other thrift store makeovers!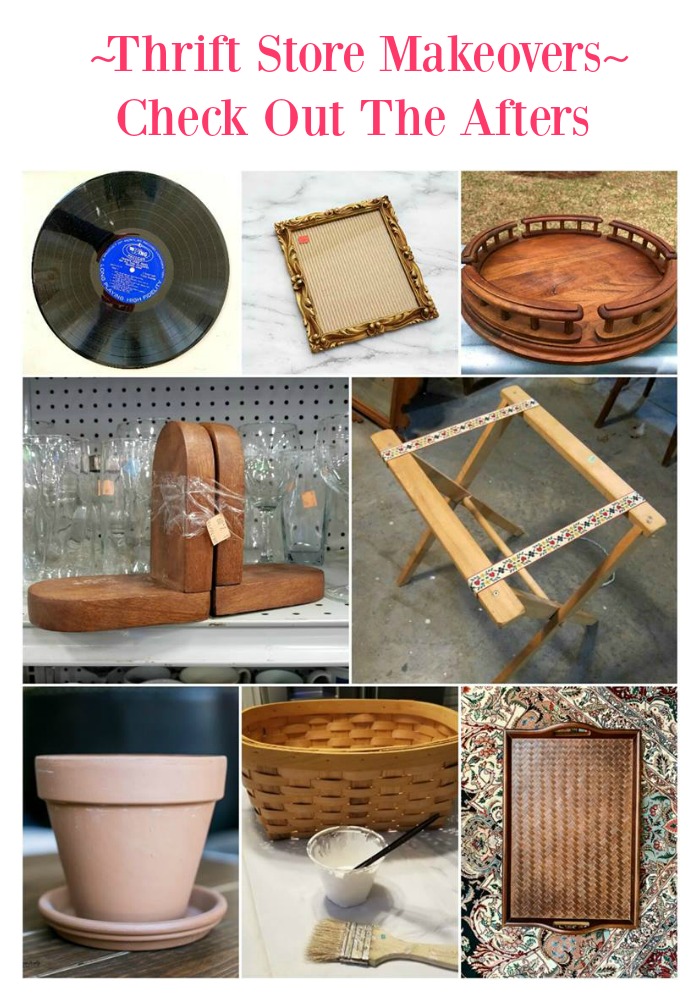 Vinyl Record Bowl My Uncommon Slice of Suburbia
DIY Earring Holder House of Hawthornes
Lazy Susan Thrift Store Makeover Refresh Restyle
Vintage Farmhouse Decor with Architectural Salvage Sadie Seasongoods
Folding Tray Table Stand Table Petticoat Junktion
DIY Aged Terracotta Pot Domestically Speaking
Decoupage Basket | Hydrangea Napkins My Repurposed Life
Vintage Tray Makeover Our Southern Home
Here are more of my past thrift store makeovers if you would like to check them out.  Thank you so much for stopping in today, have a great rest of the week!