Although I'm far from being finished with the redesign of the room, I'm happy to say a lot of
items that are meaningful to our family are up.
I suspended the boys photographs from the ceiling,
it gives the room a magical affect.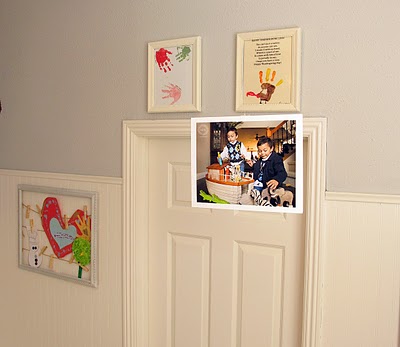 I then dug through the kids memory boxes and grabbed a few sentimental
drawings and displayed them behind frames.
For the two larger frames I though it would be neat to keep the frame open, that way I can easily change out the art.
I did the same for my "top secret" side of the room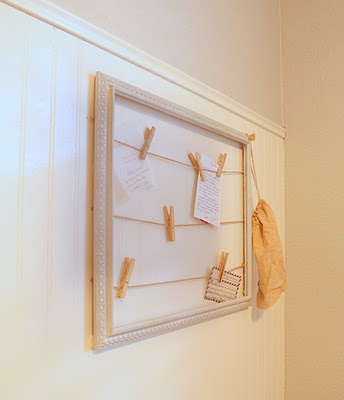 The boys love seeing their artwork displayed behind the frames!
Another picture hanging from the "sky"
All of the frames I had sitting in the closet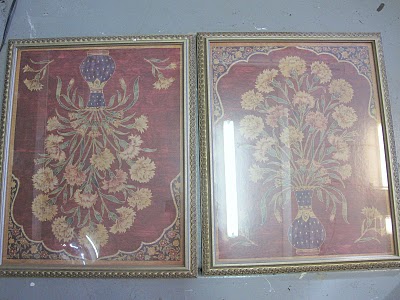 Gave each one a coat of primer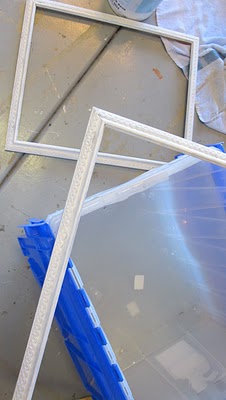 Painted the larger ones with leftover zicron from our master bedroom and the smaller ones with Summer White.
I added some twine on the back of the larger frames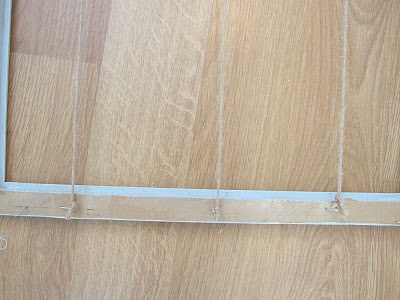 I love shopping the house and spending zero dollars!
Is your kids artwork taking over your home?
Here are some ideas that might help you out:
Group and hang them together in the house
Turn them into a postage stamp
Save them for cards for a future date
Take a picture of it and your possibilities are endless
transfer to a mug/mouse pad/blanket/purse/cards/canvas or just make a photo album
Hang them from a curtain rod
OK last but not least and don't hate me for saying it
Take pictures of all of them and store them on a CD then you won't feel guilty!
Hope you have a fabulous day, thanks for stopping by!
XOXO
Kristin