~Hi Friends~
Over the weekend one of my best friends threw a glow party for her daughters birthday so I decided to make some DIY tin can lanterns to create pretty light patterns for the back yard.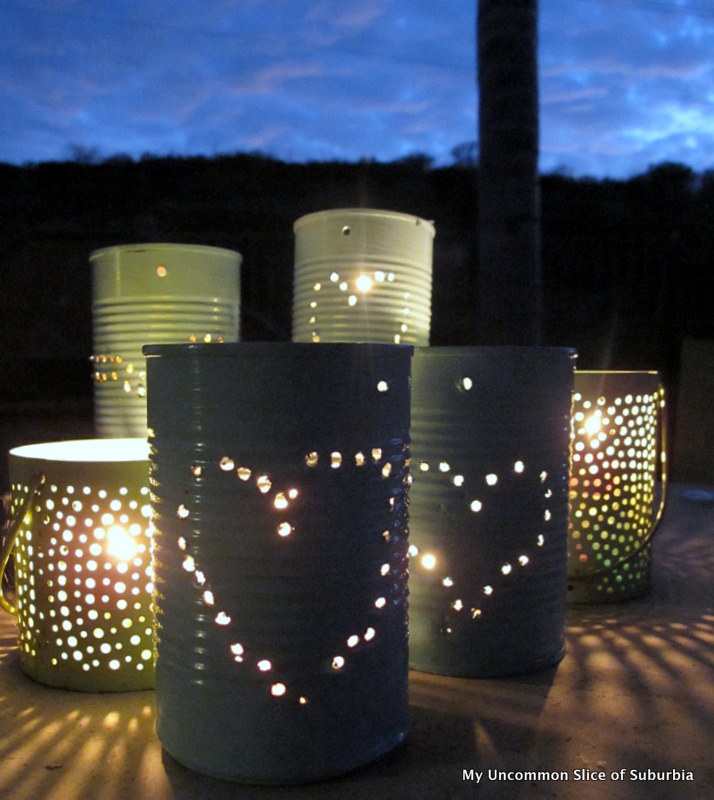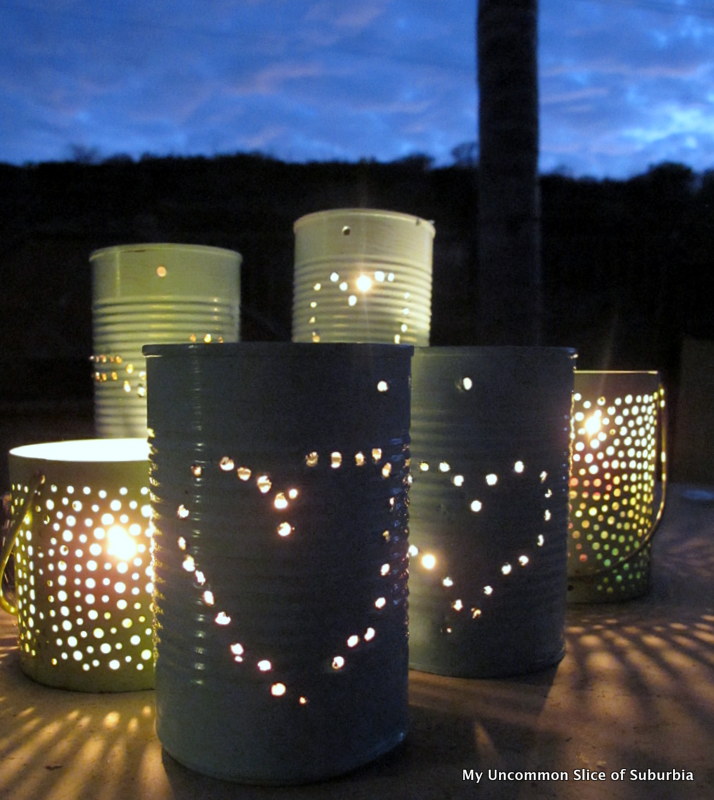 A few years back I had purchased some at Target but knew they could easily be replicated for free so I gave it a shot. After making spaghetti sauce I always have a ton of tin cans leftover so I simply rinsed them out and took the labels off.  I drew my pattern on the cans using a sharpie.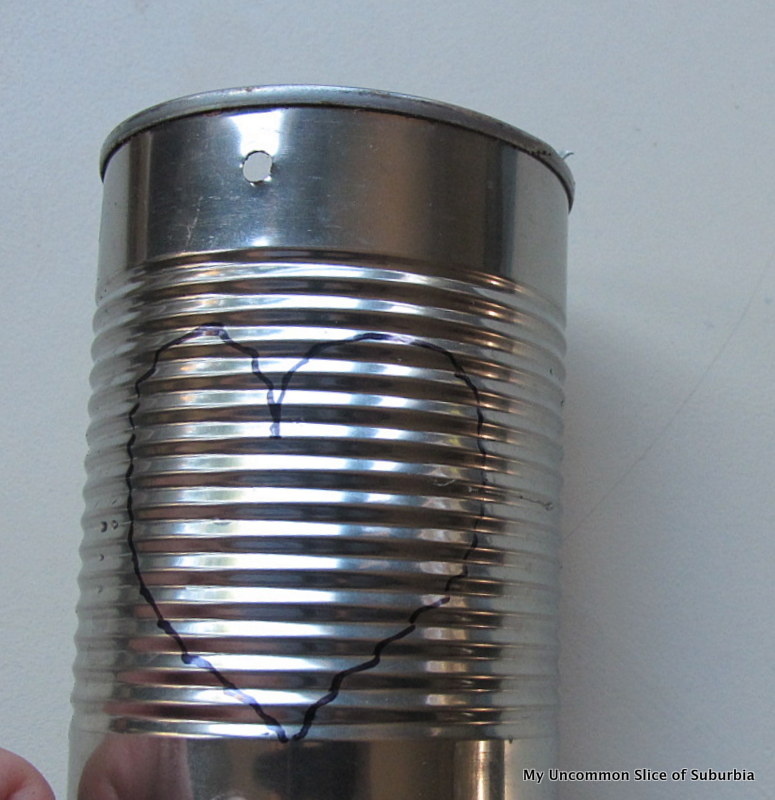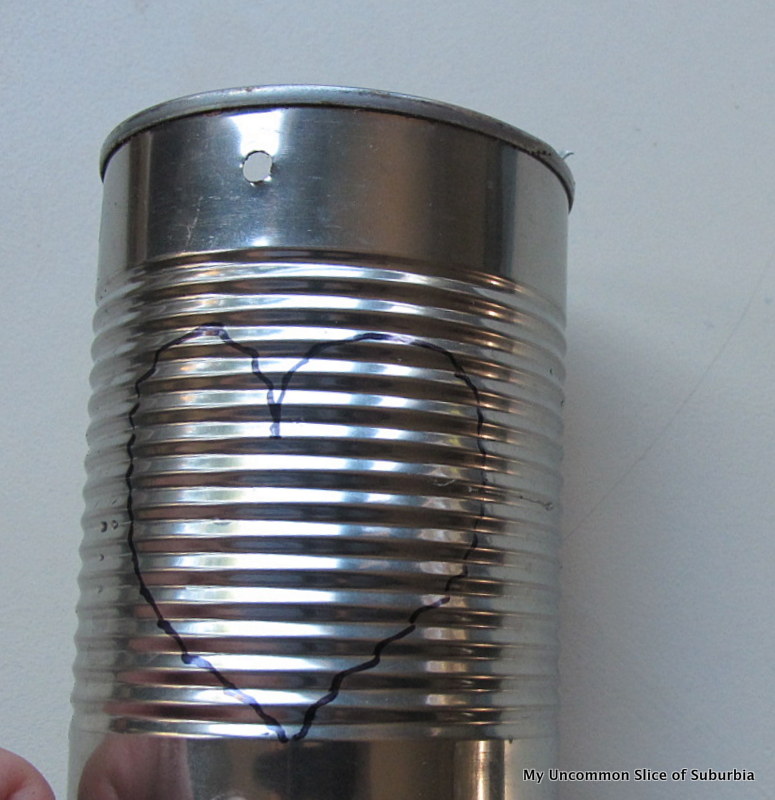 I grabbed the drill and found a bit with the sharpest edge, I carefully drilled over each dot, creating a hole.  Make sure you wear your safety goggles.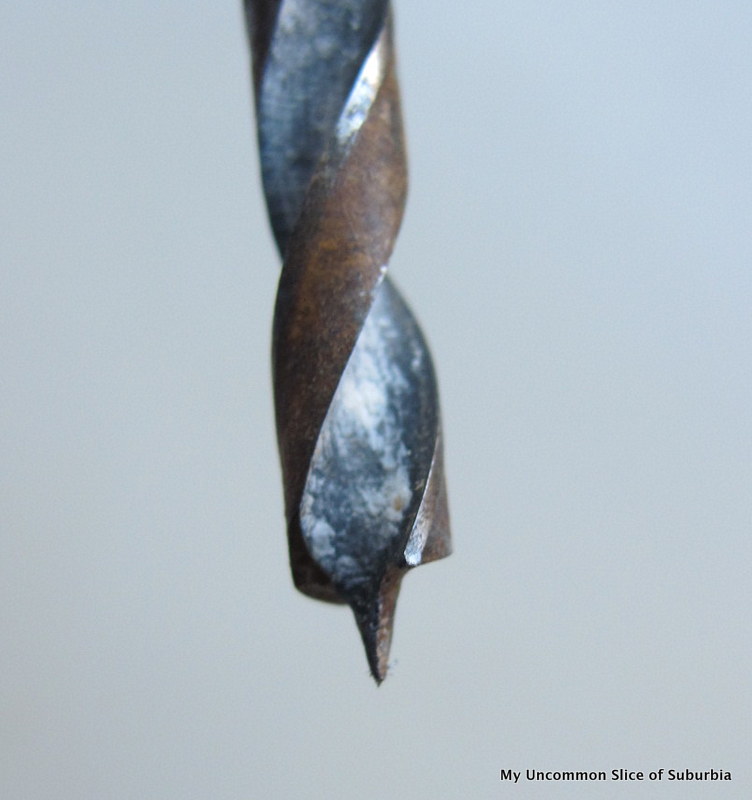 You can leave the can as is or paint them.  I gave each a coat of paint using a foam brush.
Drop in a votive candle or LED and enjoy the flickering patterns.  If you are using real candles make sure they are on a fire safe surface and away from kids!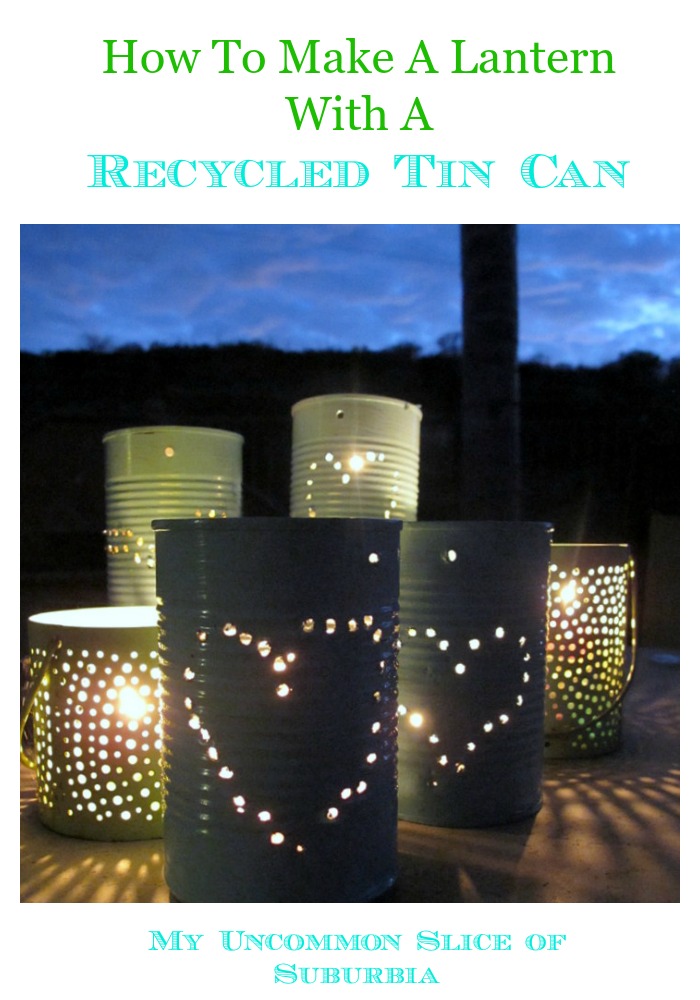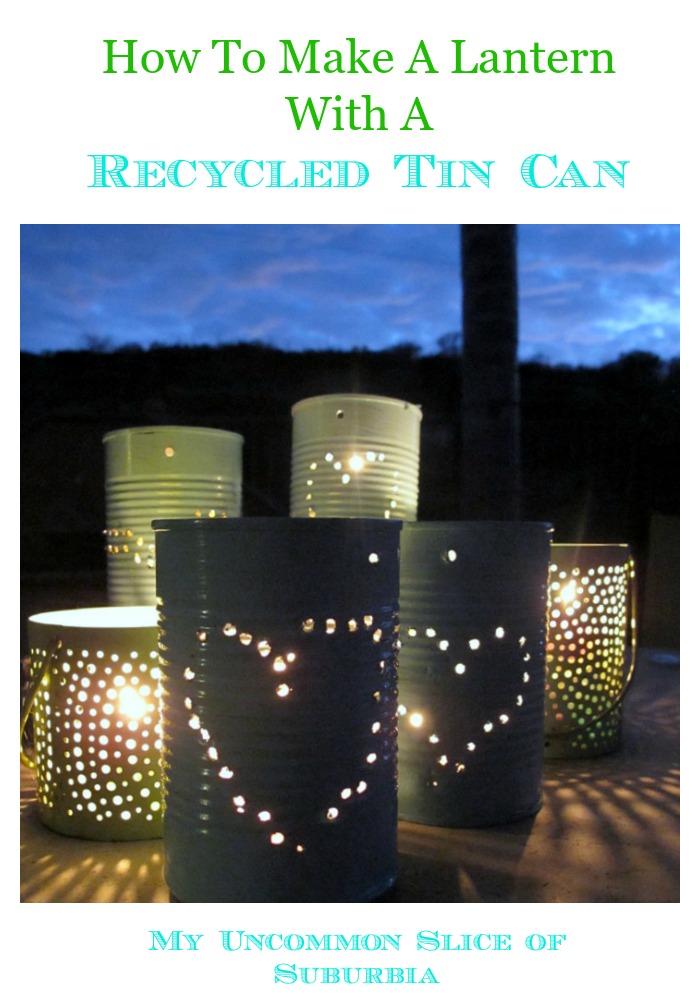 I would say the kids had a blast!