How to sew double sided drapes
As I have very slowly been working on the master bathroom I decided there isn't much I can do to the shower other then hide it behind a drape.  It isn't so horrible but it does have cracked tiles and water damage.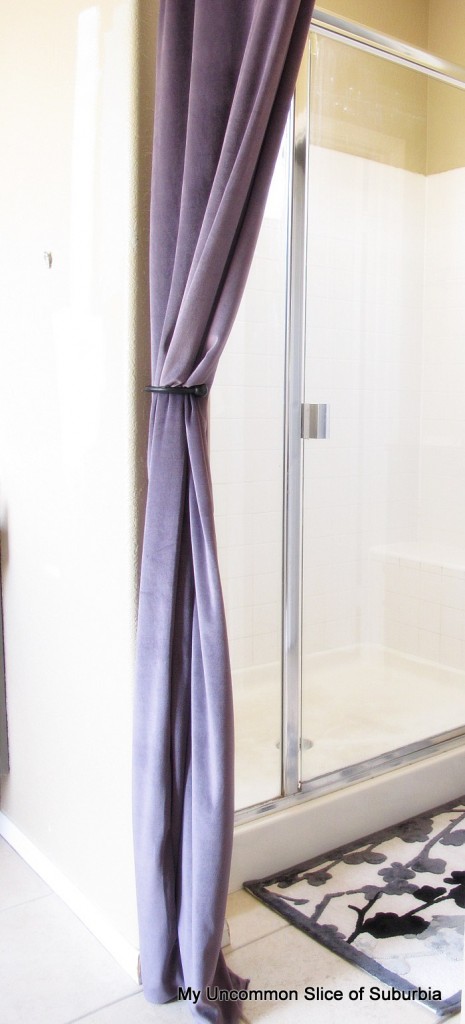 Here is a quick tutorial on how to make a double-sided curtain with a rod pocket at the top.
Cut the correct amount of fabric you need plus an extra 4 inches; 1 inch each for the hem on the bottom and top, and 1 inch each for each side seam.
Lay the fabric on top of each other with the right sides facing each other.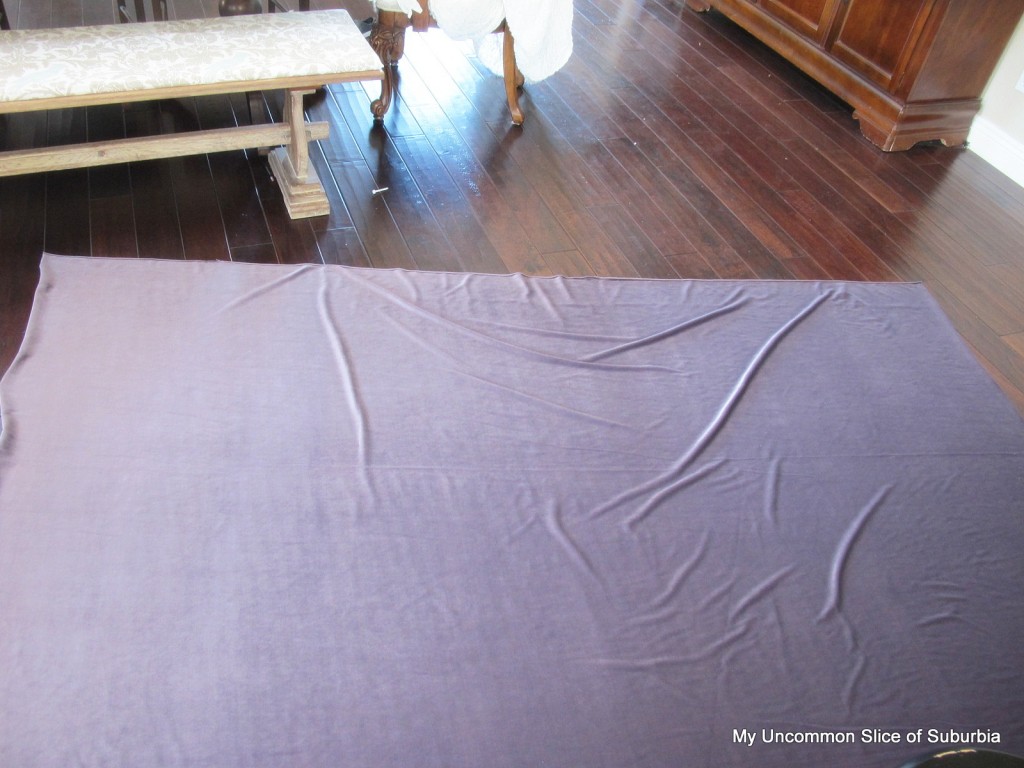 Pin pin and pin so your fabric won't move while you are sewing. I also make a chalk line so I make sure to have a straight line.
Sew the top hem and then begin sewing down 2 inches on one side. Leave a 1 1/2-inch opening for the rod pocket.  Continue sewing the rest of the side seam. Repeat on the other side.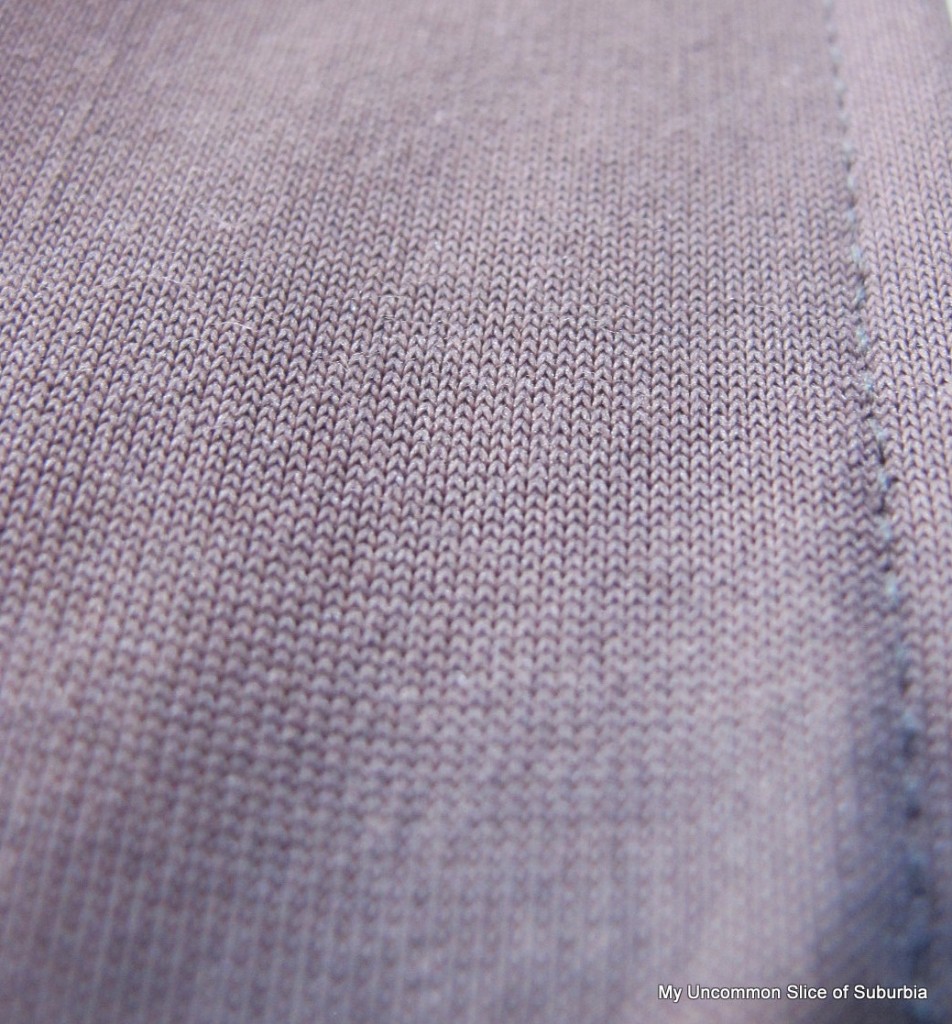 Sew the bottom edge, Make sure you leave a opening usually about 3 inches so you can turn your drape right side out.
Turn the whole thing right-side out. Push the corners all the way out (I use the eraser at the end of a pencil.)
Now it is time to sew the curtain rod pocket. Measure about 3 inches down from the top, pin and then sew a straight line across.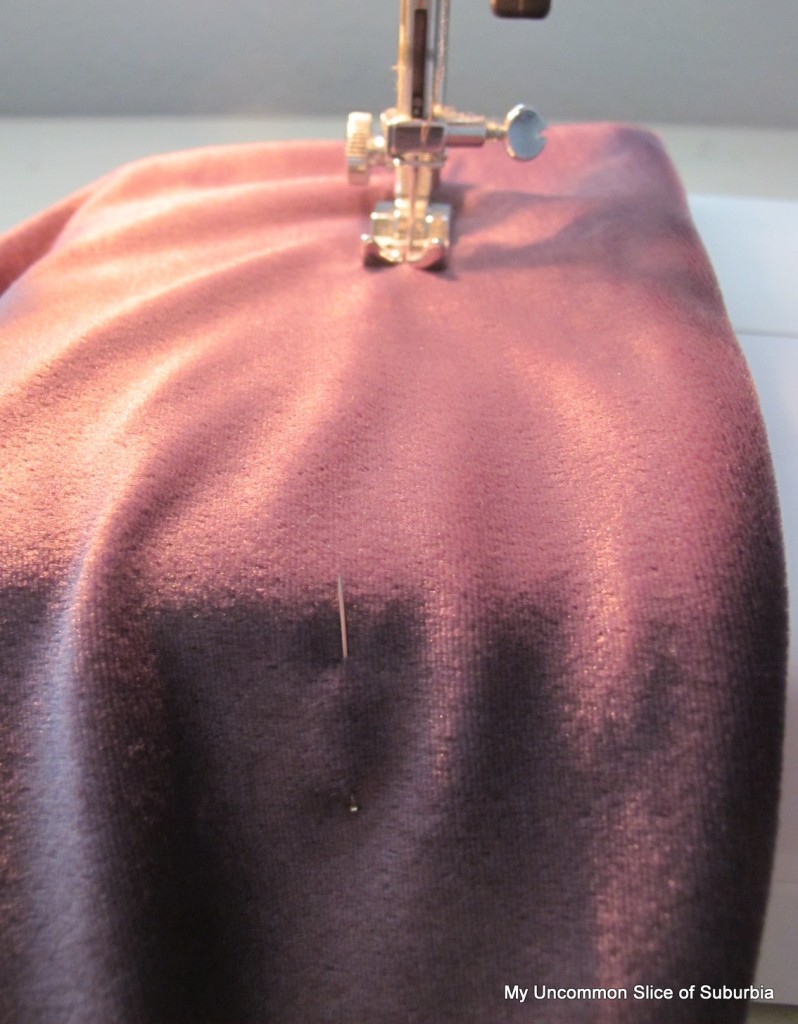 Tuck the unfinished portion of the hem in and sew.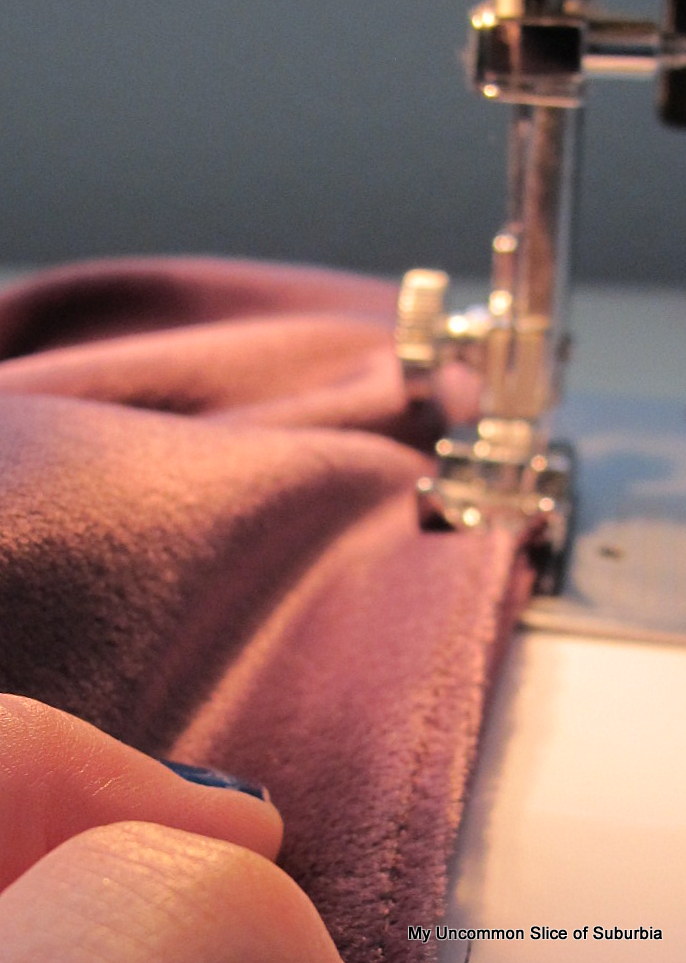 Since the fabric would be covering the whole rod i didn't worry about buying something expensive I just used a tension rod we had in the garage.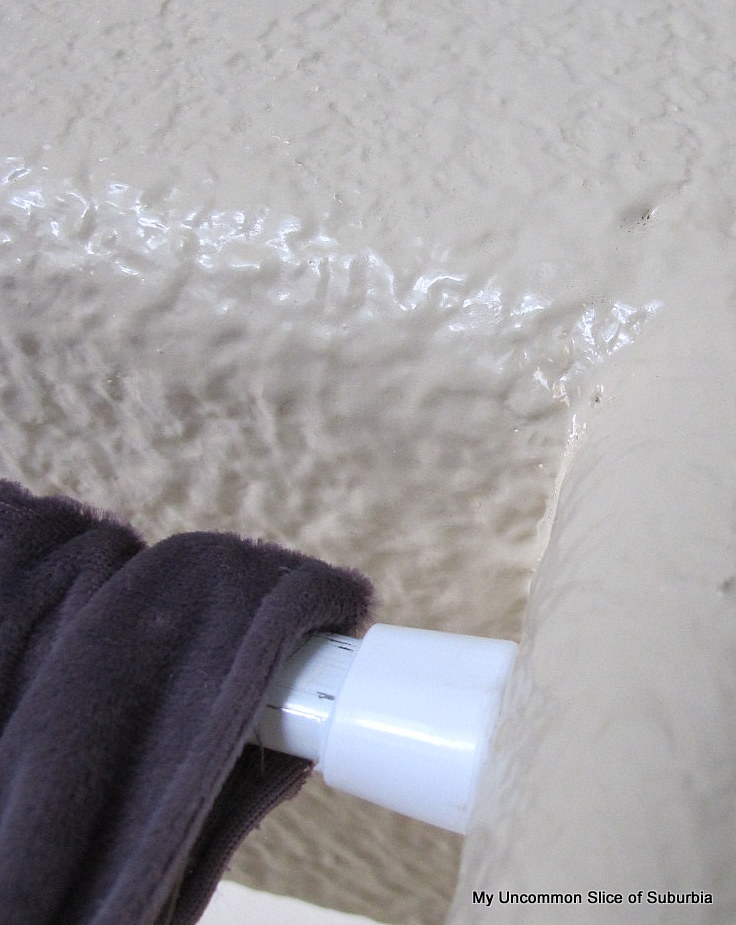 I made them a little extra long since I like the puddled look.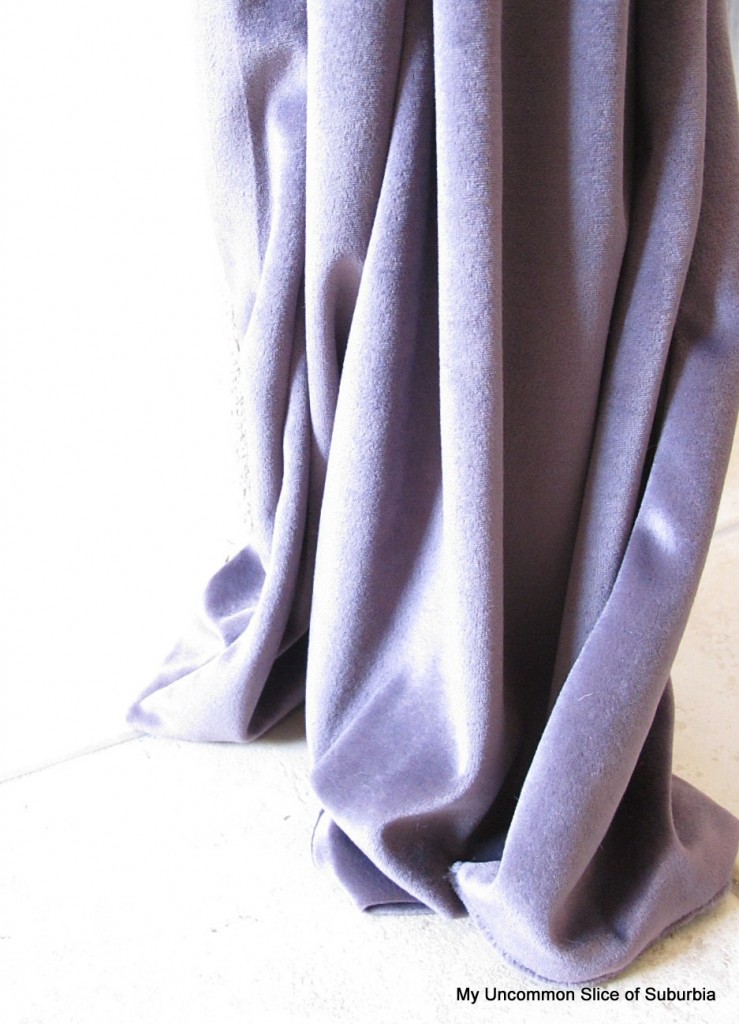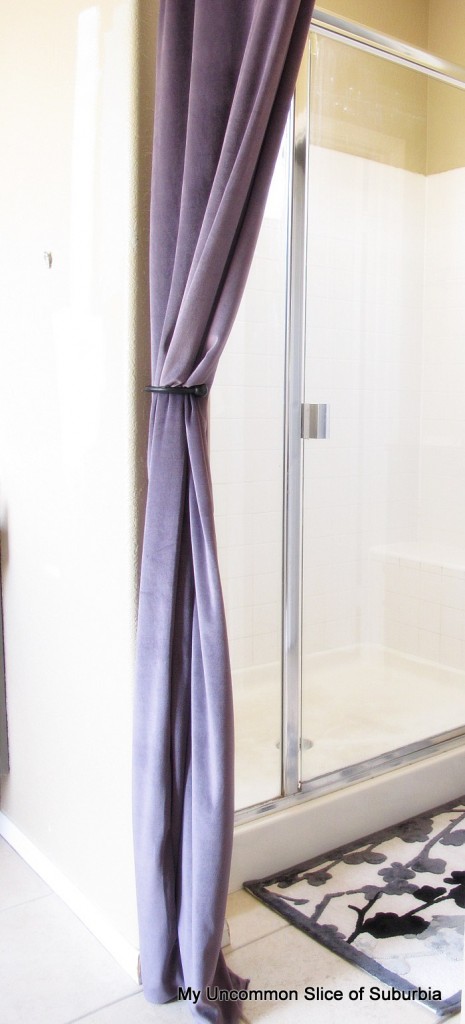 With a hold back I can keep the drape open on days the the shower is clean or closed for most days with the shower is dirty.
This weekend I am hoping to frame the big mirrors with molding.
Here is what I have completed so far, If I only had more time.
Thanks for stopping in, have a wonderful weekend!