Headboard transformation with paint
Today I'm going to show you how to completely transform the look of a headboard with paint.
With light sanding, primer and paint, I was able to take this dark headboard and turn it into a light and airy french inspired piece.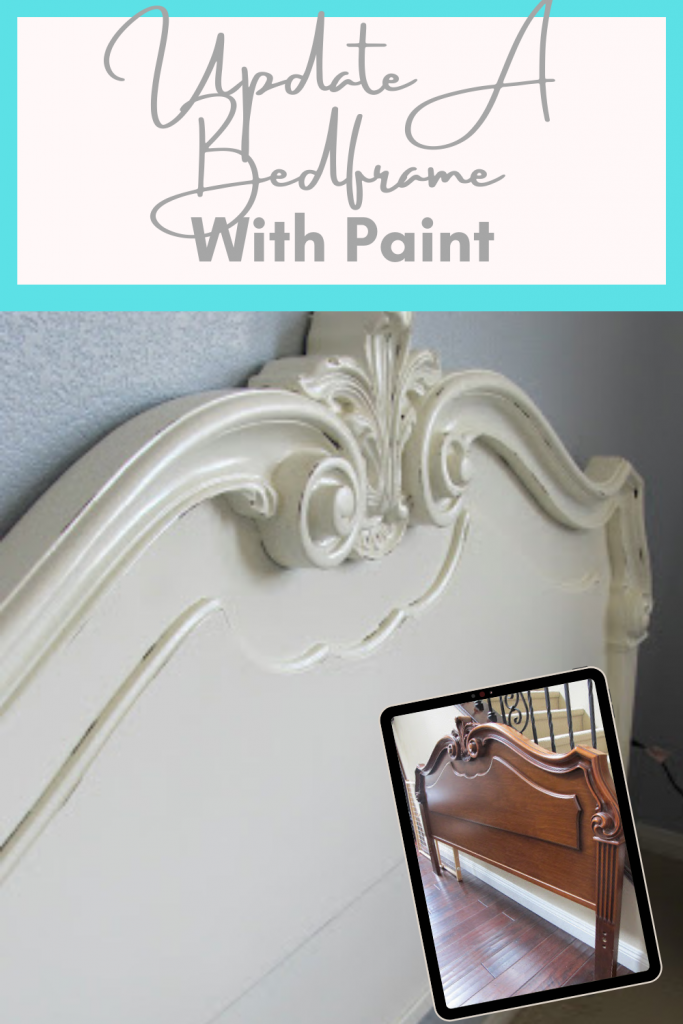 Affiliate links are listed below
Here is what we had in the guest room, to begin with.
I was ready to work some magic until my husband came home with this!
He was up in Los Angeles last week and picked this gorgeous piece up for…you ready for this? $25 dollars!!! The lines are going to fit perfectly into the french inspired room! I told you I would pour my heart and soul into finishing that room.
Supplies:
Oil-based primer
Sherwin Williams Summer White semi-gloss paint or Satin
Heavy-duty cleaner
3M Sanding Sponge
Foam Mini Roller
Angle Trim Brush
Coarse Sandpaper
Directions
Clean using Tsp or vinegar and hot water.
Buff the furniture using a sanding sponge
Prime with an oil-based primer. Foam rollers will give you the look as though your cabinets have been sprayed. In the hard to reach areas I used a spray primer
Paint your desired color using a foam roller or spray them.

NOTE: Latex paint will adhere perfectly to oil-based primer. Latex primer over oil paint will not work at all.
Let it dry, buff out any drips and give it another coat.
I distressed the piece with coarse sandpaper
It was a pretty easy project that completely changed the look of the room!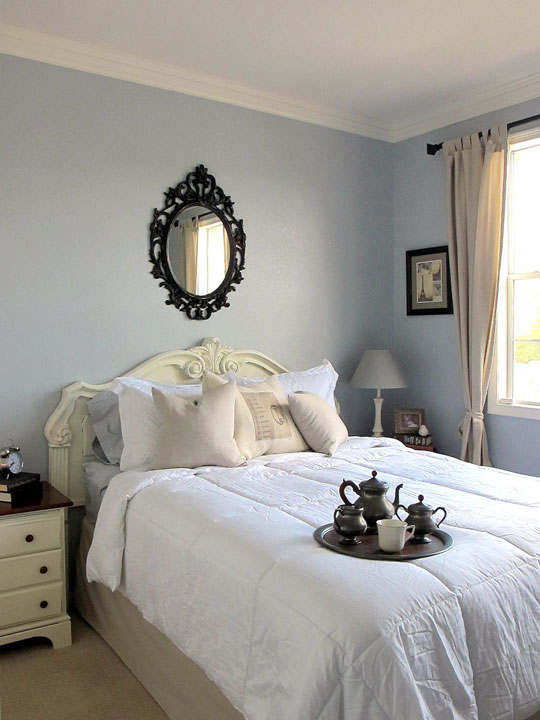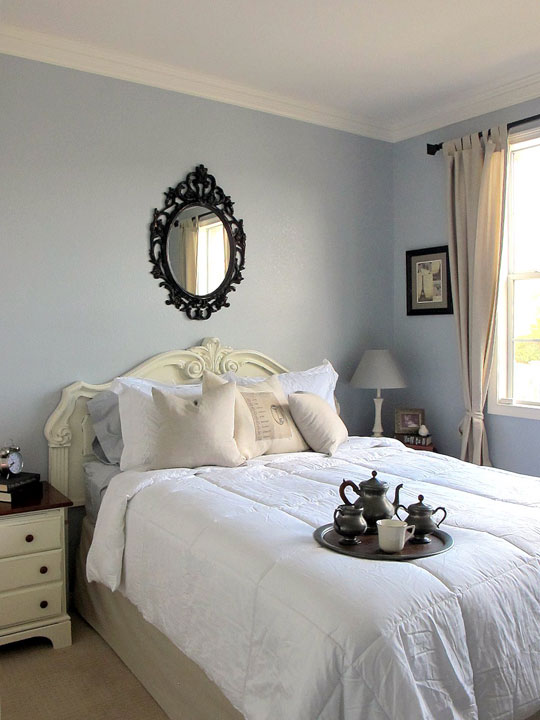 Oh, and we sold my old bed for $50 on craigslist, I call that a great trade!
Enjoy your day friends!
Browse below for more paint tutorials