Today I'm going to show you how to completely transform the look of a headboard with paint.
Remember how I said our old bed just wasn't fitting the style of the new room?
I was ready to work some magic until my husband came home with this!
He was up in Los Angeles last week and picked this gorgeous piece up for…you ready for this? $25 dollars!!! The lines are going to fit perfectly into the french inspired room! I told you I would pour my heart and soul into finishing that room.
I gave it a coat of primer and used the primer spray paint in the hard to reach detailed areas
Painted it with my favorite Summer White
I distressed the piece with course sandpaper
Isn't she pretty!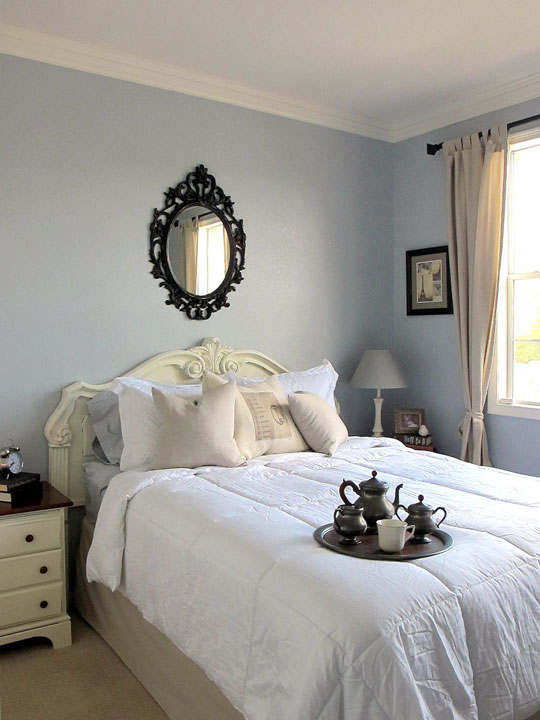 Oh, and we sold my old bed for $50 on craigslist, I call that a great trade!
Enjoy your day friends!