My Favorite Lemon-Orange-Aid
Summer is in full force which means a house full of hungry and thirsty boys.  This has to be my all-time favorite Lemon-Orange Aid, the kids think so too!
I always double the recipe since we go through it so fast.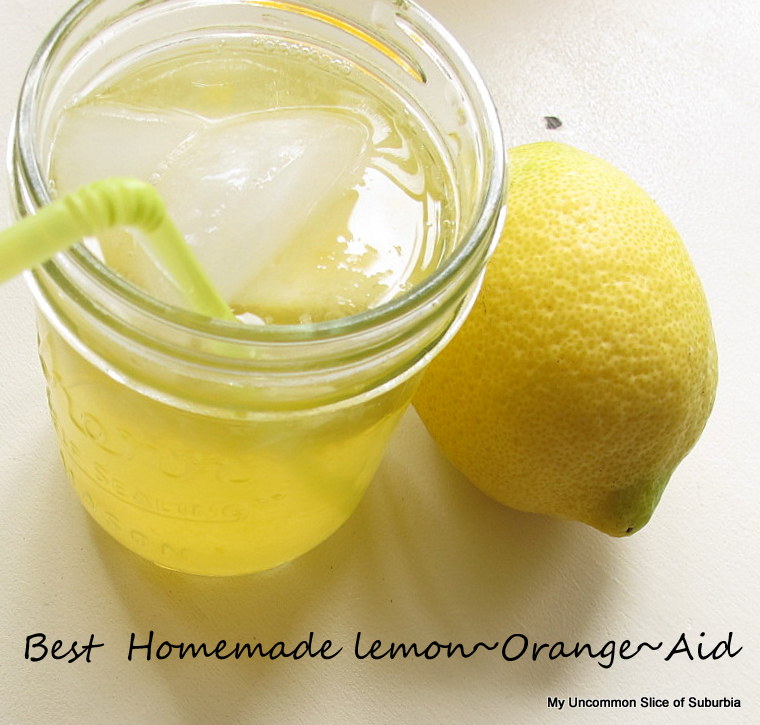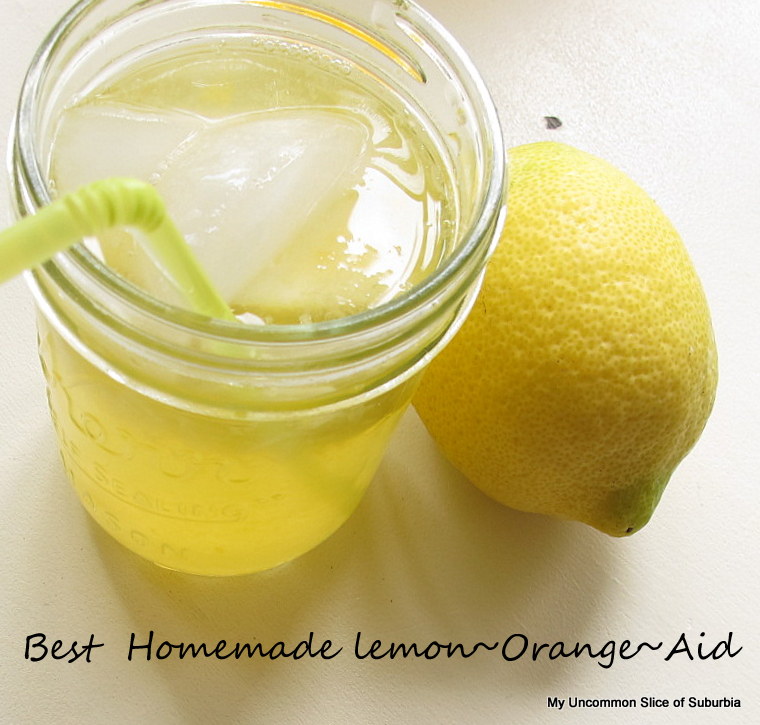 1 3/4 cups white sugar
8 cups water
3/4 cup fresh-squeezed orange juice
3/4 cup fresh squeezed lemon juice
Directions
In a small saucepan, combine sugar and 1 cup of water. Bring to boil and stir to dissolve sugar. Allow to cool to room temperature, then cover and refrigerate until chilled.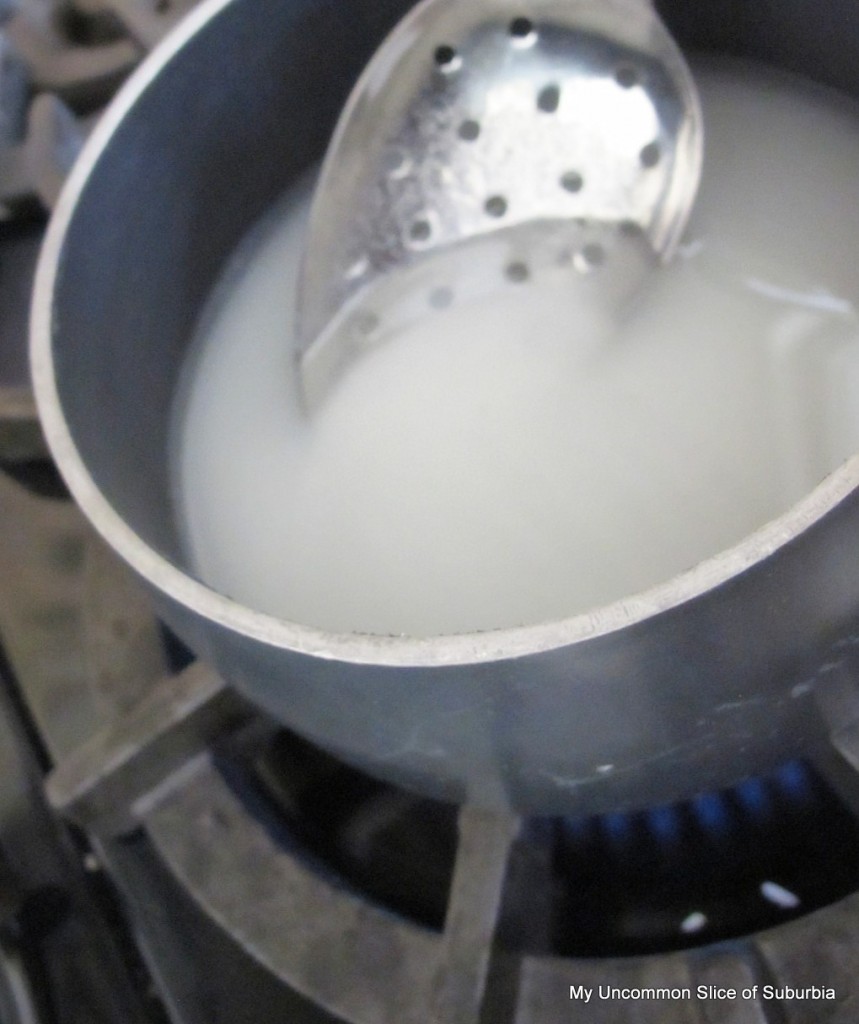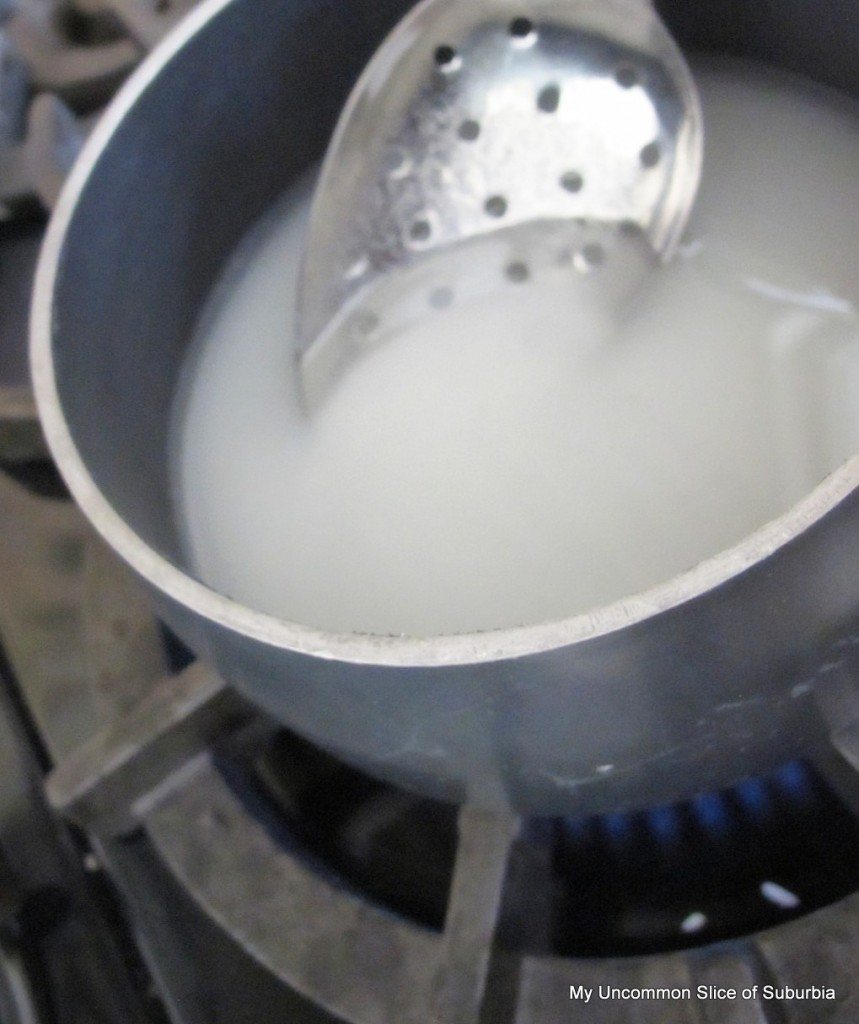 Juice all of your lemons and oranges. (I think it's time for me to get a juicer)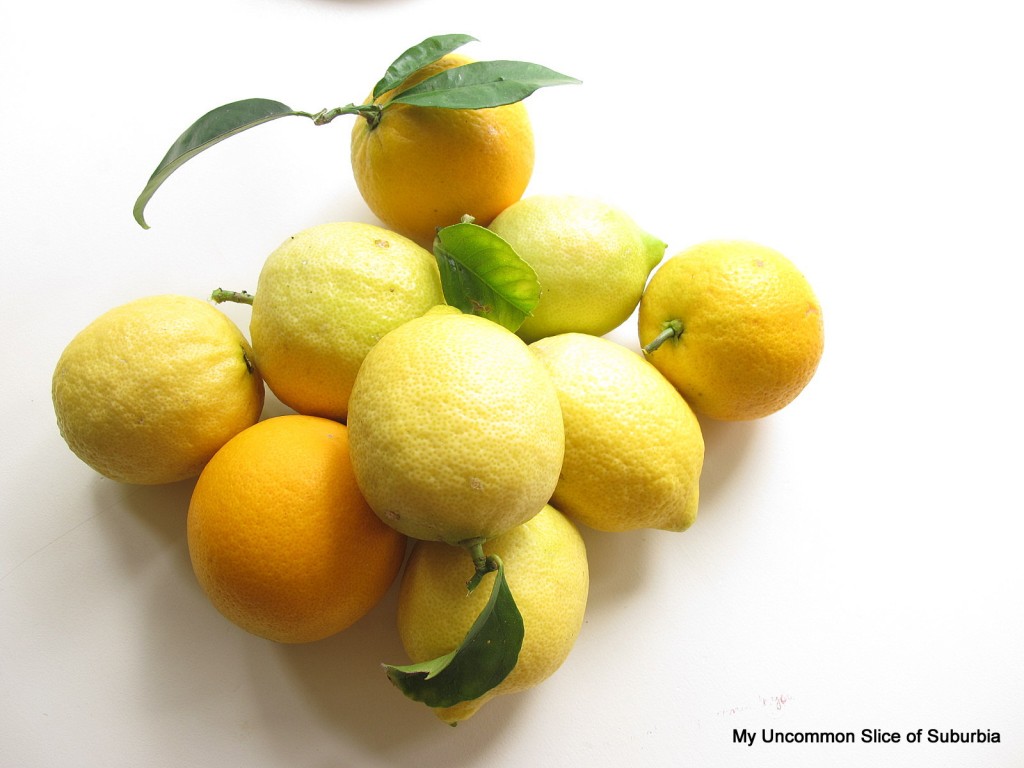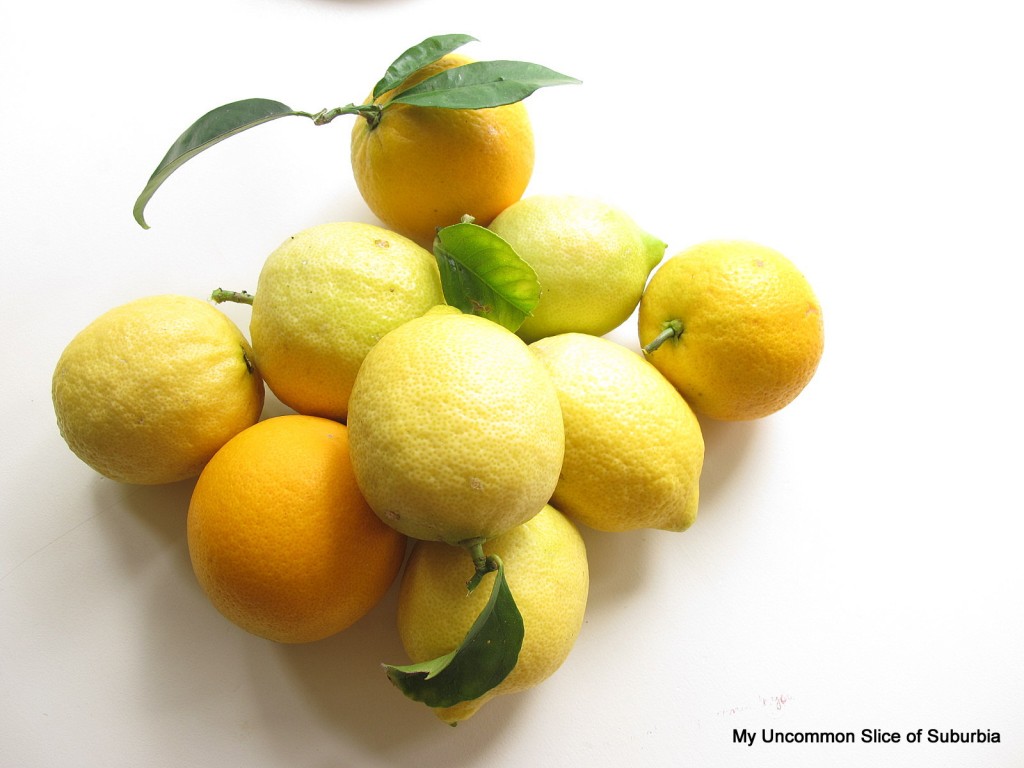 Remove seeds from juice. Stir together chilled syrup, lemon juice, orange juice and remaining 7 cups water.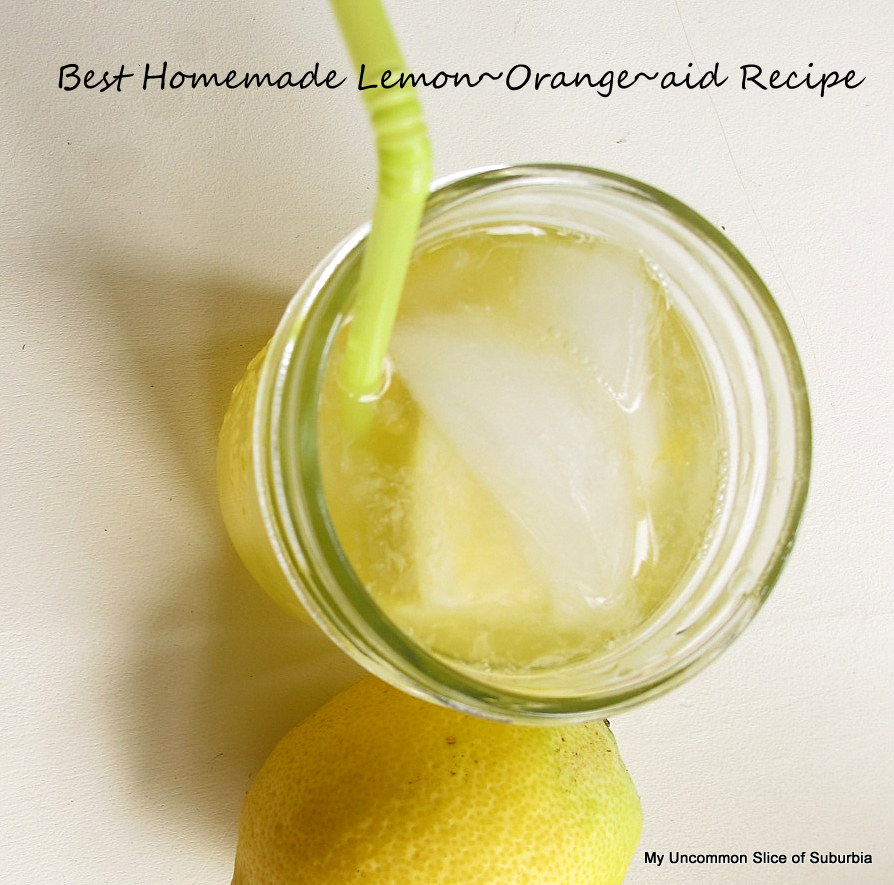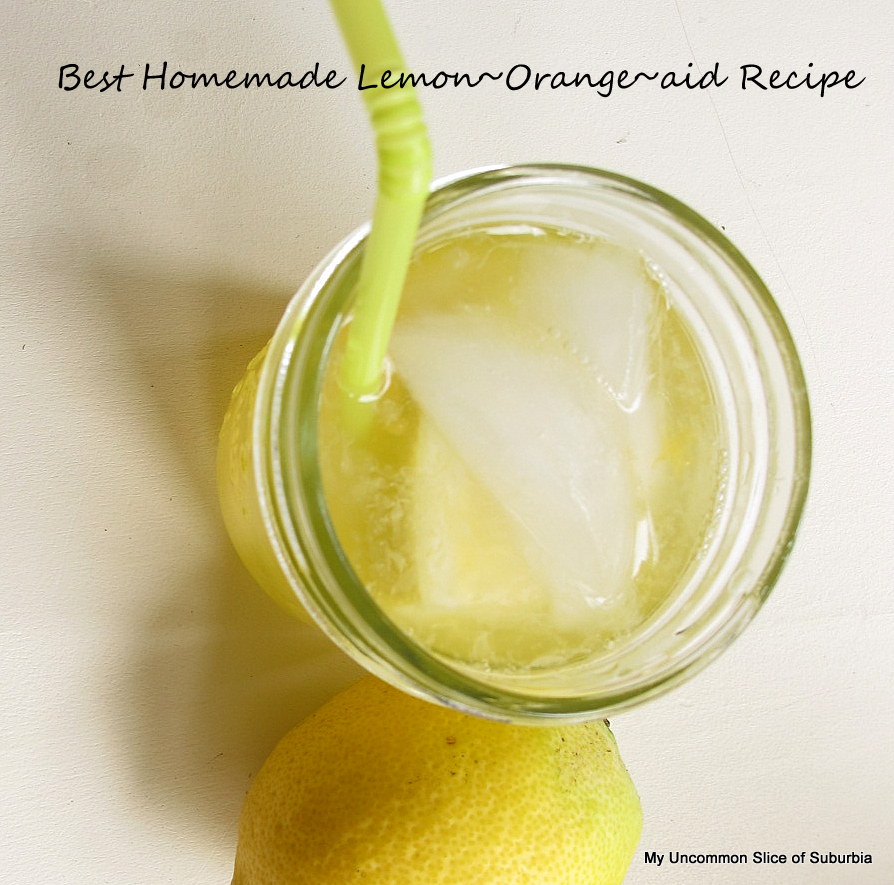 ~Enjoy~