A 20 Year Review of My Favorite Brushes
Hi friends, please help me welcome Nancy from Poppie's Paint Powder, she is talking all about paint brushes!
I have put together for you all a quick review of the brushes I have used the most over my 20+ year furniture painting career, because the question "what brush should I use" comes up so often. I will start with what I used the most frequently over the years. Most of my career I have relied on the reliability and value of the Purdy XL series. Purdy brushes come in all shapes and sizes and Purdy has always had something to meet everyone's budget. They are available in both synthetic and natural bristle styles.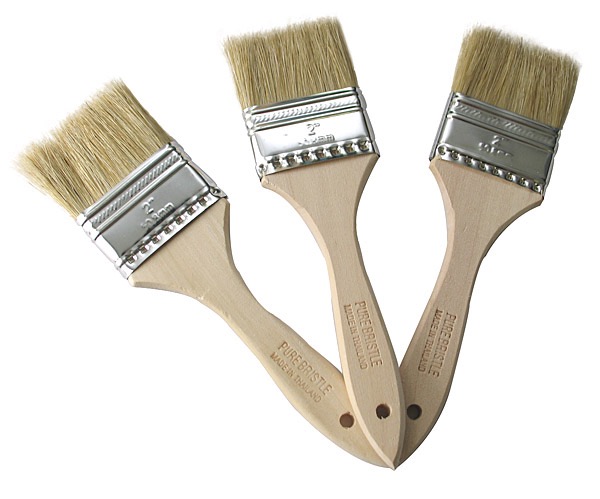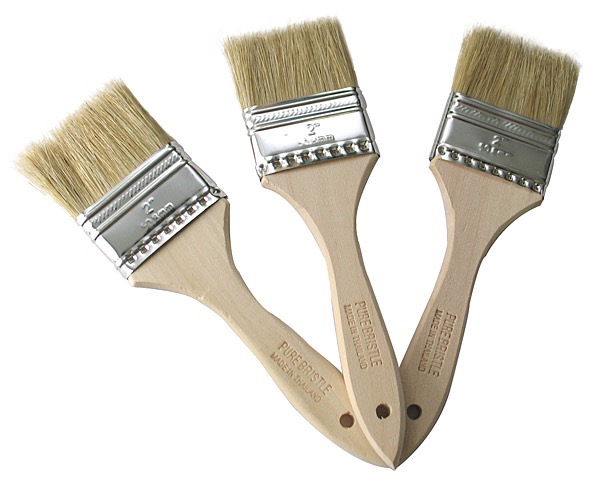 Purdy XL Series: The Purdy XL Series was my go to series for nearly 20 years. If I wasn't using a Purdy XL I was using an artist brush. I found the Purdy XL Series always meet all my expectations when I was using latex paint, but later on what I desired starting changing after I started chalk painting my furniture. The brushes always performed very consistently across the board. I could always get a very smooth streak less finish. The brushes held an adequate amount of paint, but not nearly as much as my new Best Chalk Brushes do. Your Purdy's will clean up fine, but sooner then later is better. The heel does tend to get clogged up and you may have to use a brush comb to remove buildup of paint if you don't clean them fast enough.
Purdy Color Washing Brush: This is a 4" extra wide natural bristle brush. I love to use it for table tops. This brush is part of Purdy's Symphony Professional Collection. Surprisingly it is currently only $6.98 at Lowes, which is where I purchased mine years ago. It sheds very little as compared to many natural bristle brushes and cleans up great. It is a great investment for your tool box. You will have it for years and years to come if you take care of it. And frankly at this bargain I believe it is one of the best values on the market for furniture painters.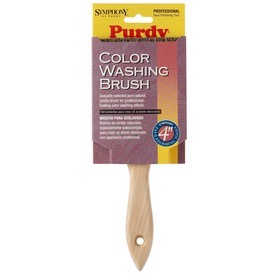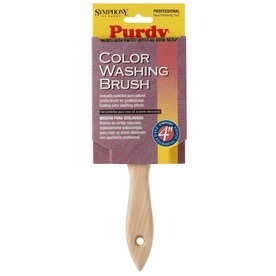 Best Chalk Brush: All I can say Is I love the Best Chalk Brush! I resisted using a round or oval natural bristle brush, except for waxing, for the longest time because, well;
• I am really some what of a rebel so when the masses (Premium Paint Companies) said I needed it,
• I was like "no way do I need to spend $45 on a brush, you are crazy" and;
• My Hubby was such as big supporter of Purdy and I just followed his lead.
So why would I spend that kind of money on something I knew I didn't need just to be "trendy"? Well let me tell you. These brushes are worth every penny. They come in 3 sizes, are natural bristle, have a comfortable long handle, clean up great, are more economical then the leading ready made paint companies line, and best of all they cut the painting time in half. They have the ability to hold more paint and this quickens the entire process. While doing workshops at The Fancy Flea Vintage Market just last month we were able to show how a small table top could be entirely covered with one load of paint. And this was with our small brush. The paint goes on smooth as glass and leaves very few brush strokes. Another added feature is that if you are looking to create a rustic farm house finish the brush will also handle the randomness of this type of brush stroke where a synthetic brush may be stiffer and harder to achieve the desired finish. Thumbs up my new favorite!!!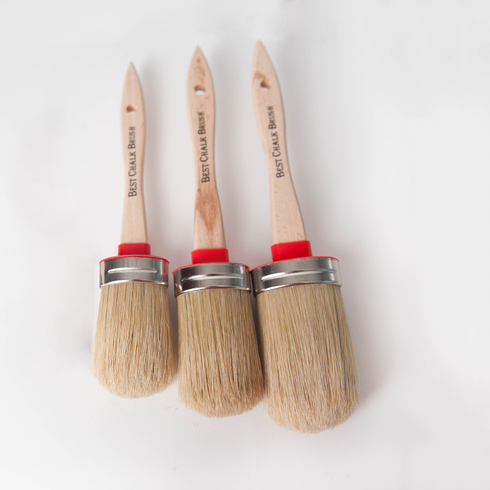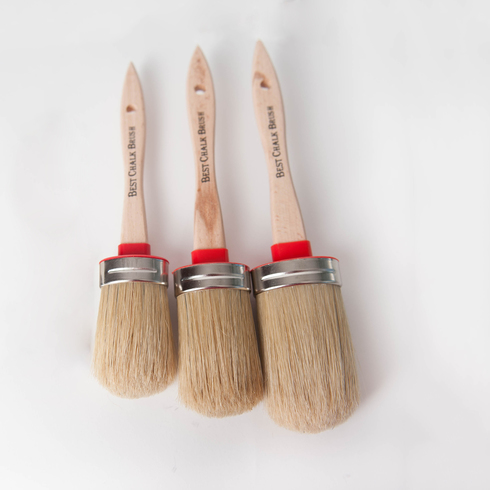 Sponge Brushes: Sponge brushes are great for small projects or decoupage. I have used the dabbers very successfully when painting polka dot finishes, which I love. Umm. Just talking about them makes me want to go paint something! They are great for craft classes and workshops and are very economical and disposable.
Chip Brushes: chip brushes are inexpensive single use brushes. They are natural bristle, so you can get a nice finish with them, but they do tend to shed quite a bit. If you are using one and it sheds just take the corner of your brush and tap it on the hair and it will pull it right off. Most natural brushes will shed, and the decent ones will slow down shedding considerably after the first couple washes, but Chip brushes are designed to be disposable. I never toss mine though. I like to let the paint dry on mine after using it and then use them in photo ops or in crafting.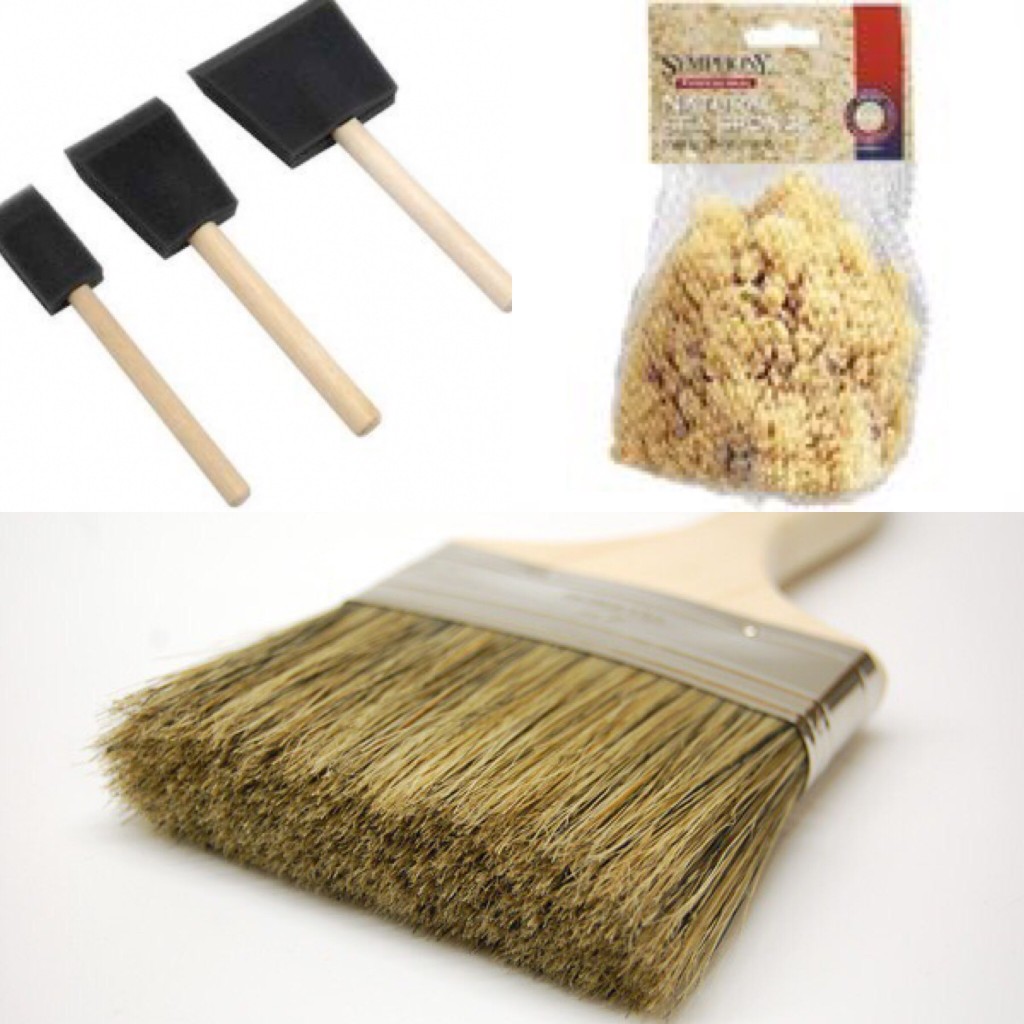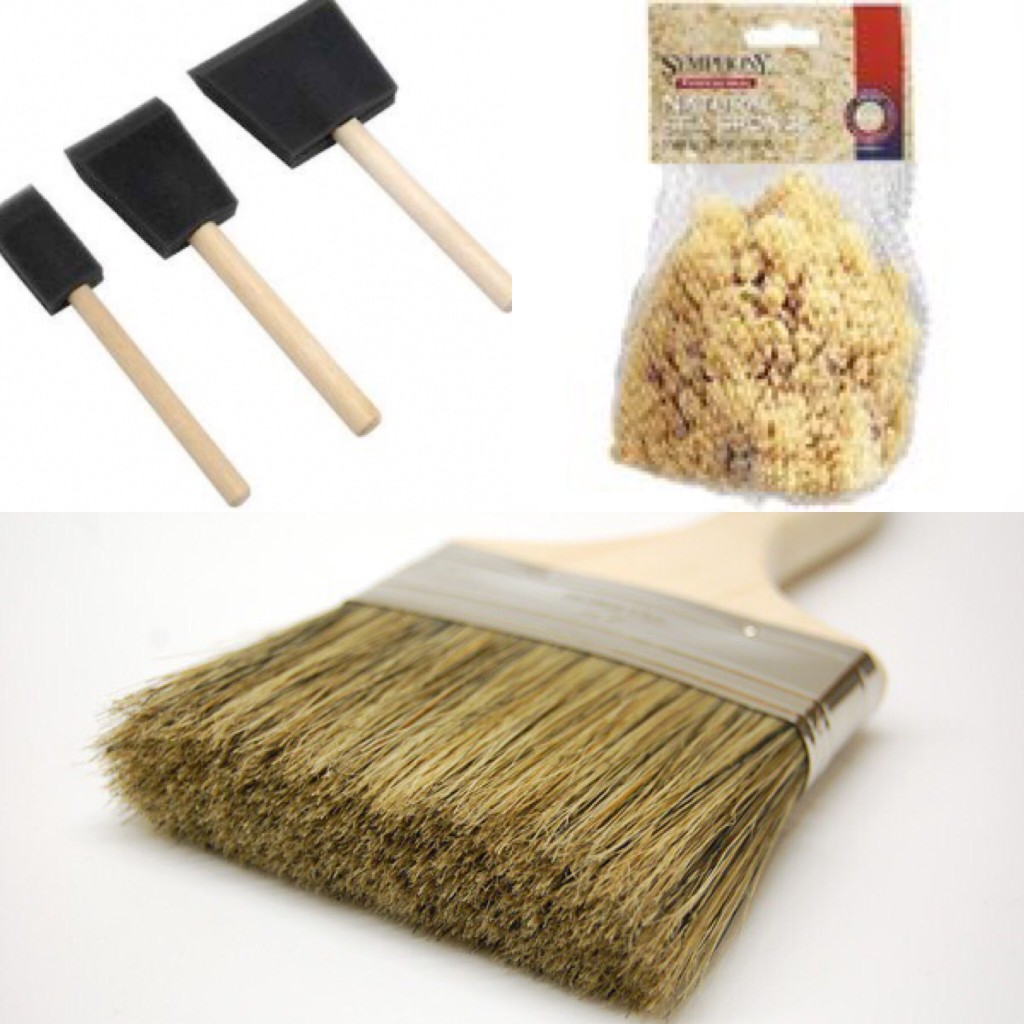 You can find all these and much more at her shop!  Thanks so much for stopping in today!