Outdoor Entertaining Tips
Living in San Diego, dining outside is one of my favorite things to do.  As a family, we love to take our meals outside and enjoy the fresh air.  Many times we have impromptu wine and appetizer gatherings on our back porch with friends. At the end of each summer, we throw an end of a summer dinner party to celebrate friendships.  Regardless, if it is with family or friends, nothing is ever elaborate, simple food, good company and good conversation.
I have compiled some inspirational pictures and plenty of tips to help you create your perfect outdoor dining party.
~Enjoy~
 Dining Al Fresco sparks something inside that makes you sit back, relax and enjoy a long and leisurely dinner, the way food should be eaten.
Comfortable seating will keep your guests staying longer.
Domino
A fire pit keeps your guests warm and is definitely romantic.
In our yard, we have lots of little conversation areas which encourage guests to roam.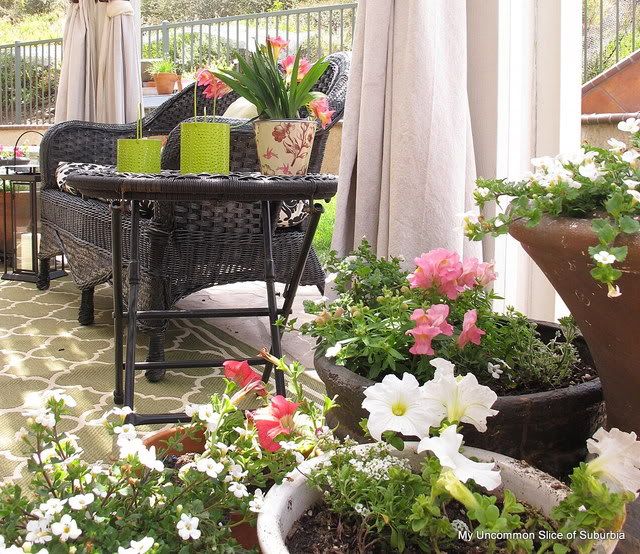 With all that in mind, I will still say this magical makeover at Brooke Burke's outdoor area is still one of my favorites.
How about you, do you have any tips for outdoor dining and entertaining?