My girlfriend gave us this chaise
for their new beautiful outdoor living room.  This is a Potter Barn lounge, you don't even want to know the price on these things.
It looked like this when she gave it to us just in need of
 a little and I was up for the job!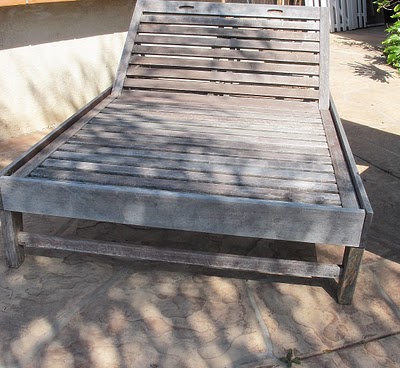 I sanded and gave it a coat of dark walnut stain, easy peasy!
Sewed two pillows from some outdoor fabric I purchased a long time ago and added some pots of flowers.  
XOXO
Kristin