I am all finished sprucing our back patio. This is one of my favorite places to hang out during the afternoon, especially during the spring. The birds are building their nests, the sun is shinning, the bunnies come eat the carrots I leave behind the fence and all the flowers are beginning to bloom. Peaceful, calm and beautiful!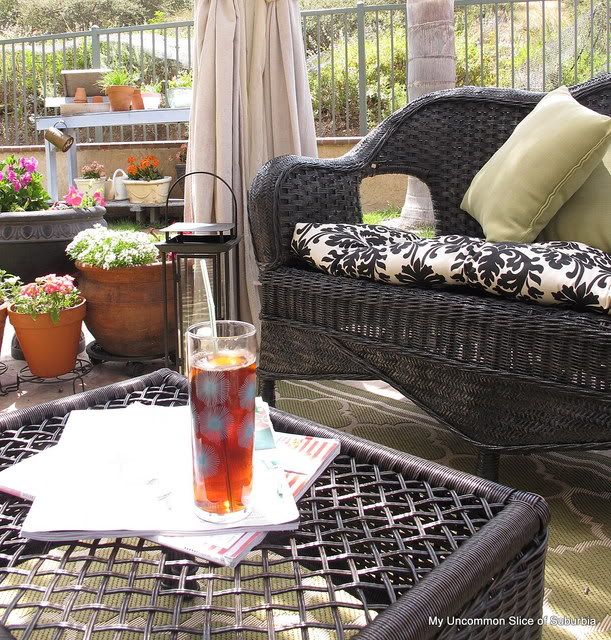 The association just painted all the fencing so we had to take down all of our morning glory and snake fencing.  Hopefully the morning glory will grow back someday and we need to put the fencing back up before another snake gets in the yard!
The drapes were made out of drop cloths about 4 years ago, you can find the post here.  I simply bleach them every spring and they come out good as new.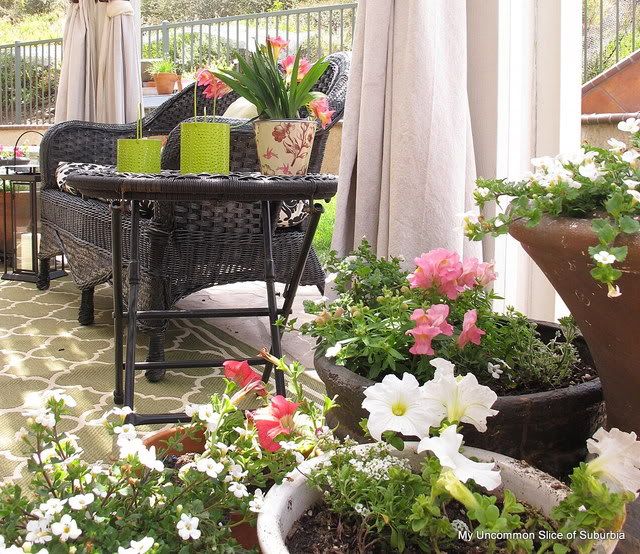 The wicker lounge chair was given to us and in need of some major TLC, you can find the makeover here.  It has become one of Sophie's favorite spots in the yard.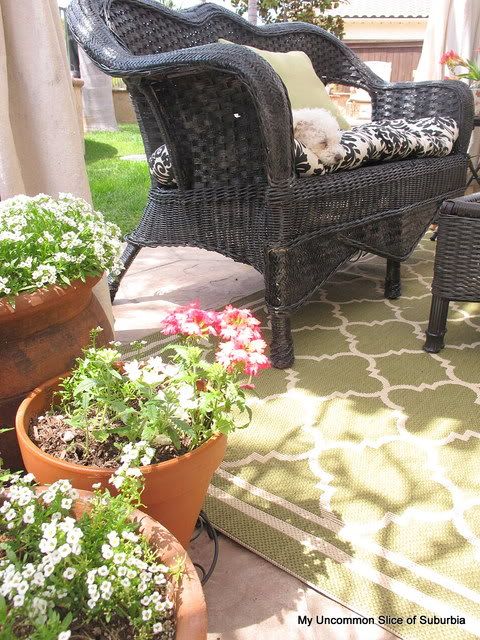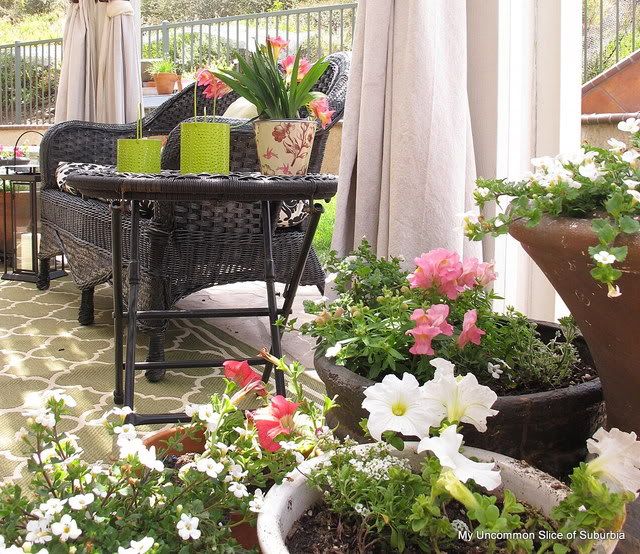 See that enormous water-fountain?  It was one of those things we envisioned when we first moved in, a small fountain.  We left for work and came home to this enormous fountain.  The pump no longer works and the bottom is cracked so we are going to keep the wall and turn it into a pizza oven or fireplace. Notice I didn't say when since we most likely won't get to it for another 10 years.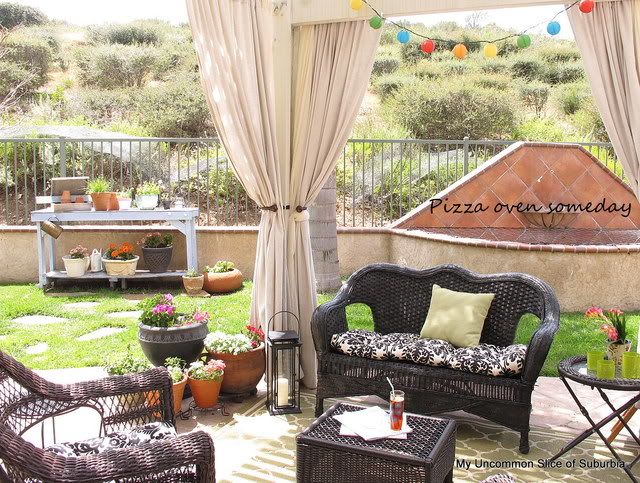 So who wants to join me for a glass of wine or tea?
New cushions were ordered off amazon as the old ones were so faded. The rug is from Joss and Main and the two chairs were purchased from Target about 5 years ago.